Part 15: Mini-Update: Phenac Colosseum
Mini-Update:
Phenac Colosseum
It seems Hitmontop's been Purified, over the course of all the running back and forth on Mt. Battle, but at what cost?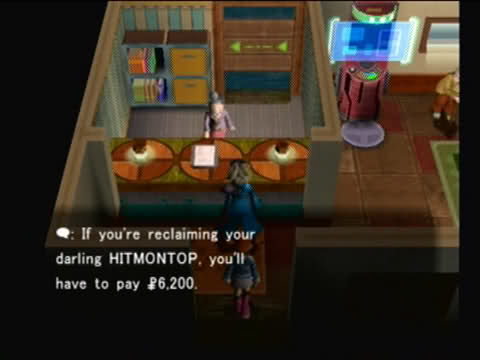 Ouch. That's a serious bit of pocket change there. It's less expensive than Purification by scents, but more expensive than... well, just running around with it in your party. (Or wall-glitching.) So, you can now see the following spectrum:
Least expensive --->---- Most expensive
Walking ->- Day Care ->- Scents
Most time ------>-------- Least time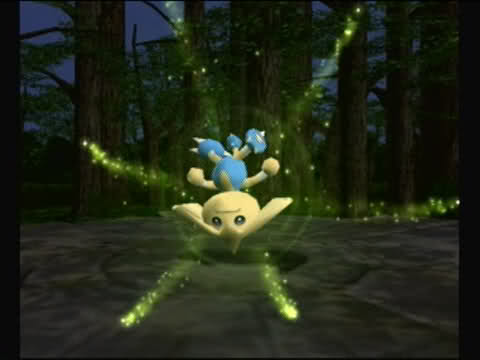 Bop on down to the Relic Stone, Purify it up, and we'll head on over to Phenac City to enter the tournaments! Why Purify it? Well, besides the experience it'll gain from battling, this:
Phenac Colosseum Challenge Rule
: No Shadow Pokemon. Unlike Pyrite, the presence of Shadow Pokemon might be too upsetting to the idealistic town, or label us as criminals... or more of criminals than we really are.
Spiffy Point
: In the first three rounds, each trainer uses one of the starter Pokemon of Hoenn (Mudkip, Treecko, Torchic); in the last round, Pichu, who is the baby form of Pokemon Yellow's starter Pokemon (Pikachu), is used.
There's not much to say about these battles, other than "hit things to make them faint". The level's low enough that they aren't really a threat to our battle-hardened (
spastically EV-trained
) Pokemon.
So,
on with the fun.
Phenac Colosseum, Entry One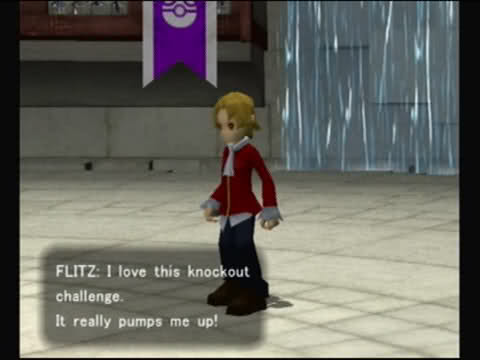 RICH BOY FLITZ
Sentret (Lv.40, M)
Azurill (Lv.40, F)
FLITZ: Aiyeeeh! I got knocked out!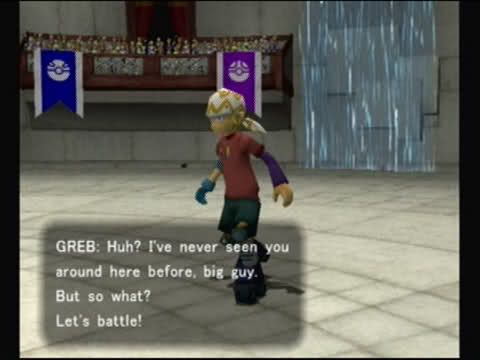 ROLLER BOY GREB
Tentacool (Lv.40, F)
Doduo (Lv.40, M)
GREB: Waaarrgh! I lost!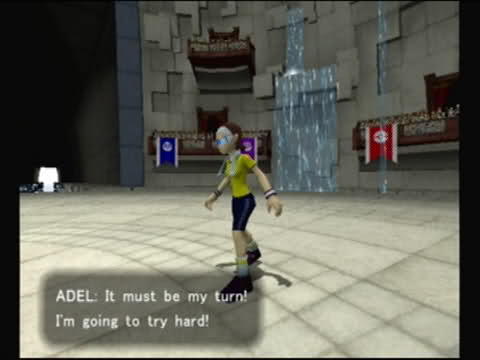 ATHLETE AIDEL
Psyduck (Lv.41, F)
Pineco (Lv.41, M)
AIDEL: I'll have to try harder next time!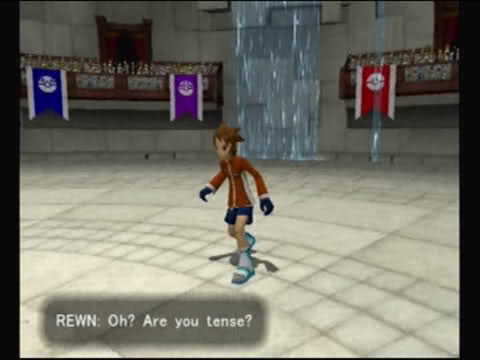 COOLTRAINER REWN
Mudkip (Lv.42, M)
Zubat (Lv.41, F)
Cacnea (Lv.41, M)
REWN: Oh, you were only pretending to be tense!
Phenac Colosseum, Entry Two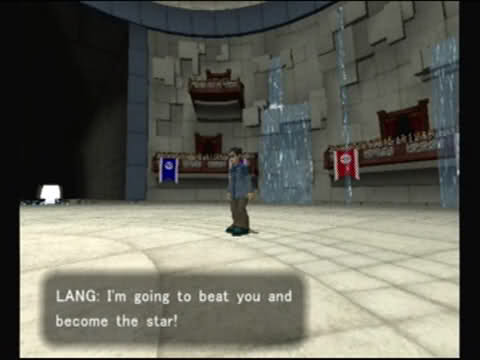 GUY LANG
Wingull (Lv.40, M)
Igglybuff (Lv.40, F)
LANG: The road to stardom is long...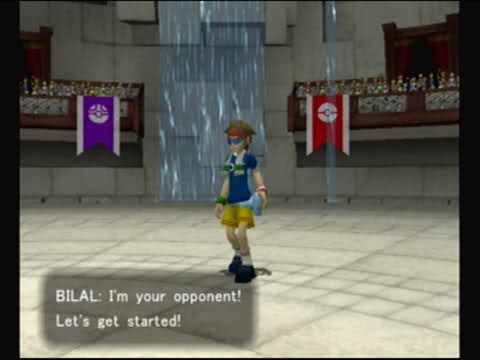 ATHLETE BIDEL
Snorunt (Lv.41, M)
Taillow (Lv.41, F)
BIDEL: Keep winning for me, too!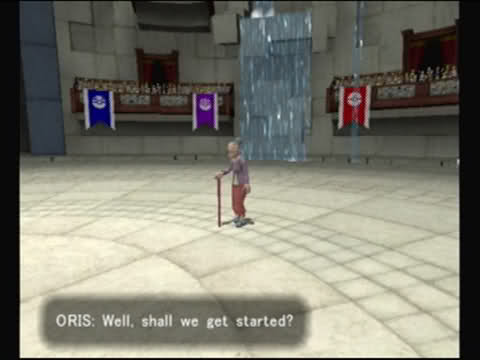 FUN OLD LADY ORIS
Horsea (Lv.41, F)
Snubbul (Lv.41, M)
ORIS: Young people these days... There's no respect for their elders!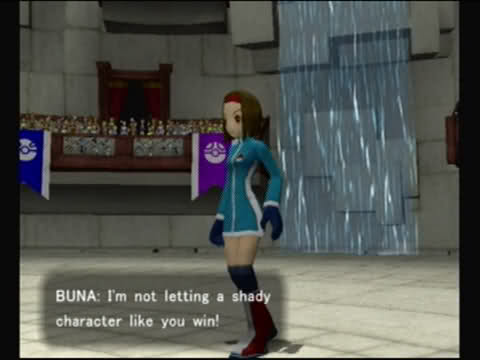 COOLTRAINER BUNA
Treecko (Lv.42, M)
Hoothoot (Lv.41, M)
Luvdisc (Lv.41, F)
BUNA: How could I lose to someone so shady?
Phenac Colosseum, Entry Three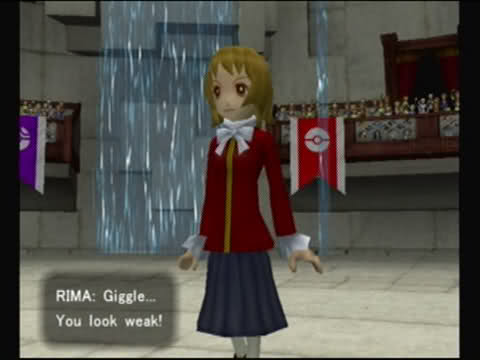 LADY RIMA
Remoraid (Lv.40, M)
Skitty (Lv.40, F)
RIMA: Oh, wait! I lost!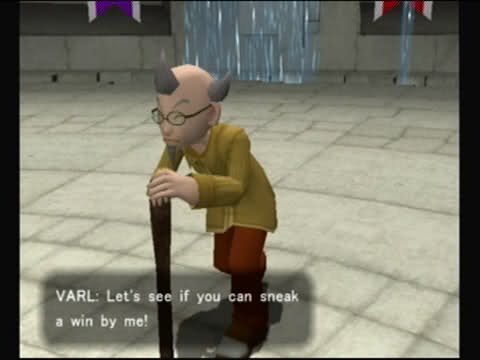 FUN OLD MAN VARL
Spheal (Lv.40, F)
Machop (Lv.40, M)
VARL: Oh, bravo! Well done! Your win gets you past me!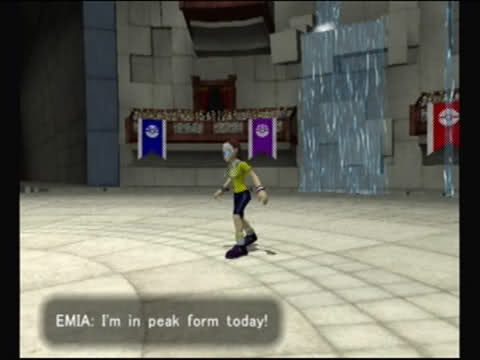 ATHLETE EMIA
Wooper (Lv.41, F)
Sandshrew (Lv.41, M)
EMIA: Oh, my! I'm in shock!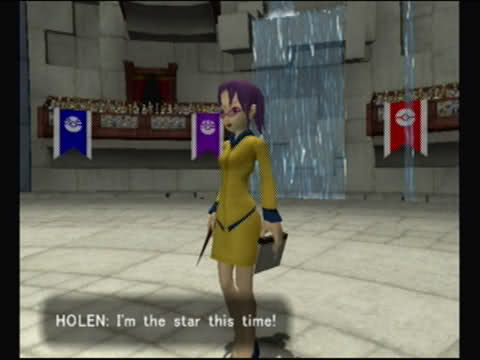 TEACHER HOLEN
Torchic (Lv.42, M)
Clamperl (Lv.41, F)
Mareep (Lv.41, F)
HOLEN: You snagged the starring role from me!
Phenac Colosseum, Entry Four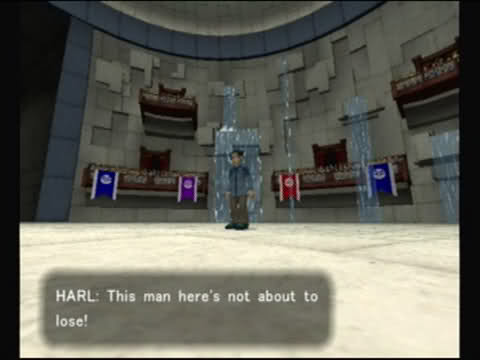 GUY HARL
Goldeen (Lv.40, F)
Wurmple (Lv.40, M)
HARL: This man's a loser!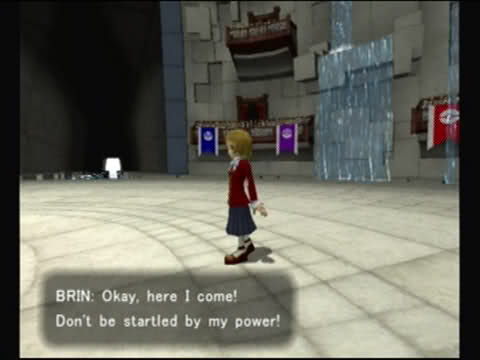 LADY BRIN
Bagon (Lv.40, M)
Swablu (Lv.40, F)
BRIN: Your power startles me!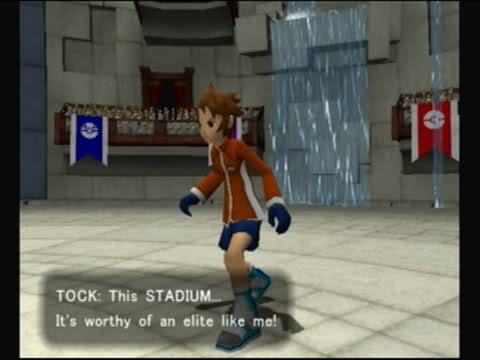 COOLTRAINER TOCK
Seedot (Lv.41, F)
Barboach (Lv.41, M)
TOCK: Why?! How could I lose to someone like you?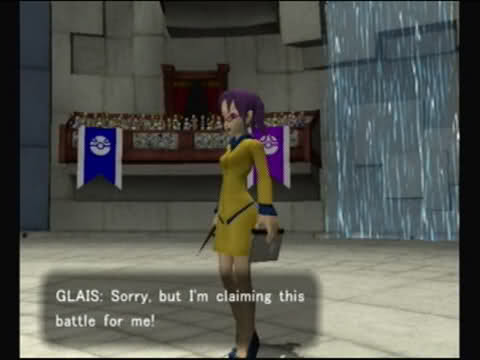 TEACHER GLAIS
Pichu (Lv.42, M)
Ledyba (Lv.41, F)
Staryu (Lv.41)
GLAIS: Aiyeeh! How infuriating!
Net winnings: P$31,788, TM11 (Sunny Day), TM18 (Rain Dance), TM19 (Giga Drain), TM22 (Solarbeam)