Part 45: Multiplayer Tournament
Tournament Semi Final - ScotchDK vs Sydin
Battle 1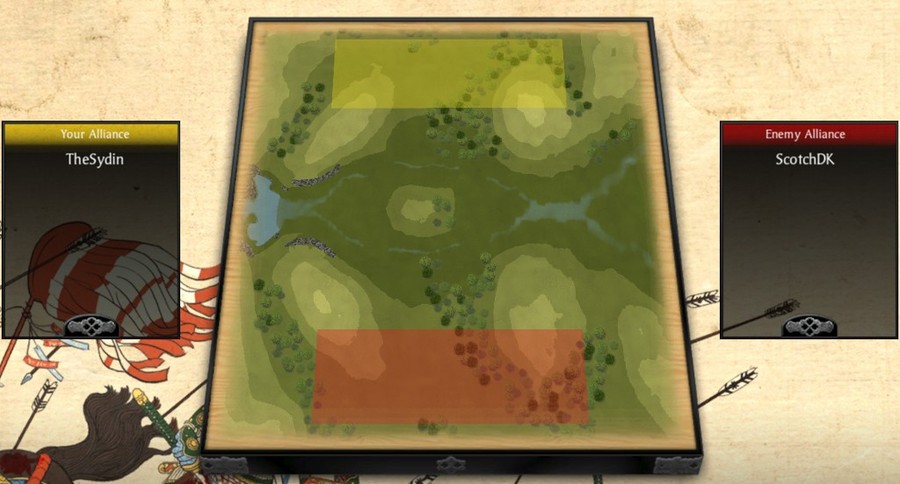 Click
here
to see the battle!
ScotchDK - TBA
Sydin - TBA
Battle 2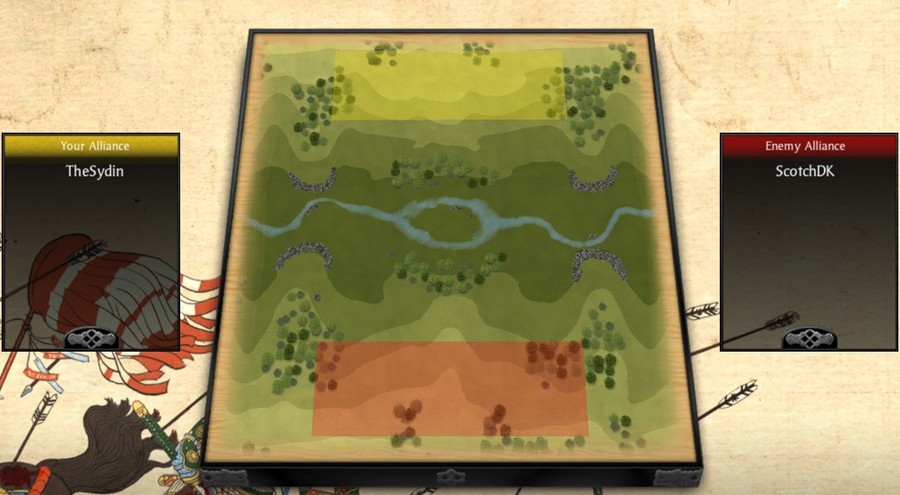 Click
here
to see the battle!
ScotchDK - TBA
Sydin - TBA
Battle 3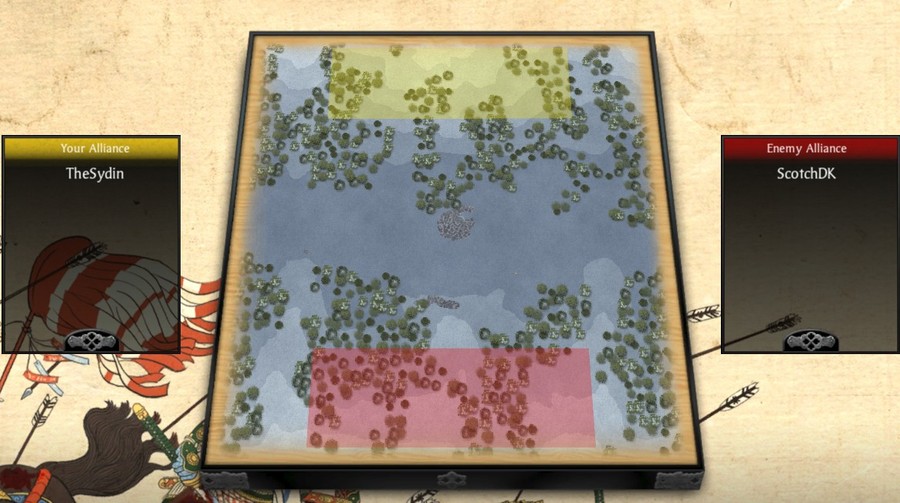 Click
here
to see the battle!
ScotchDK - TBA
Sydin - TBA
Grand Final Placement -
Sydin___
Third Place Finisher -
ScotchDK
The battles just keep getting better and better as our tournament draws towards the grand final. Both ScotchDK and Sydin demonstrated that they have what it takes to be tournament champions and extremely talented Shogun 2 players. Both players fought to tooth and nail, working to their own strengths and both applying incredible pressure yet keeping their cool under fire. Like the most recent matches, all three battles went to the wire and it's anyone's guess how these would turn out if fought again.
The first match showed remarkable cavalry usage both to maintain pressure and to secure strategic advantage. Although ScotchDK fell behind in the opening moments, his refusal to stay down and instead to push back swung the pendulum back in his favour. Although he didn't quite have the push to seal the deal from Sydin, it was remarkable generalship that I would hate to face in battle!
The second match is quite possibly some of the closest and most intense Shogun 2 I have ever seen in my life. It simply must be seen to be believed. Every moment of this epic clash is electrifying, with both generals willing to fight down to the last man. As the tide of the battle swings back and forth, it comes down to no less than a dozen brave men, each exhausted yet fighting on. Who could ask for a more cinematic finish?
Speaking of cinematic finishes, the third match demonstrates the true supremacy of the Taira, the very blood that charges through the veins of our own Tomomori and Munemori. What better way to end this mighty tournament, that a fight the culminates in the clash of generals!
Yet only one may win, taking on the fearsome Yukitsu in deadly combat. Find out the outcome of the Goon Multiplayer Spectacular, in our climatic and titanic GRAND FINAL!
ScotchDK, as third place winner of the tournament, you are entitled to a SA gift certificate/upgrade of your choice. Please PM or email me the details of what you want (I'll happily buy custom titles for someone else too) and I'll see that it gets done.