Part 601: Operational Report: 30/07/43


Dammit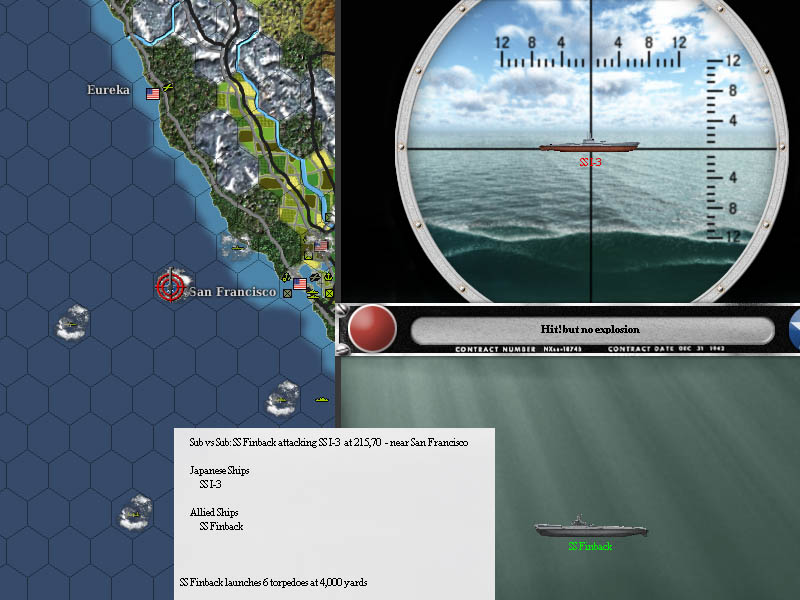 These Japanese submarines have all the luck.

At least some of our subs have working torpedoes.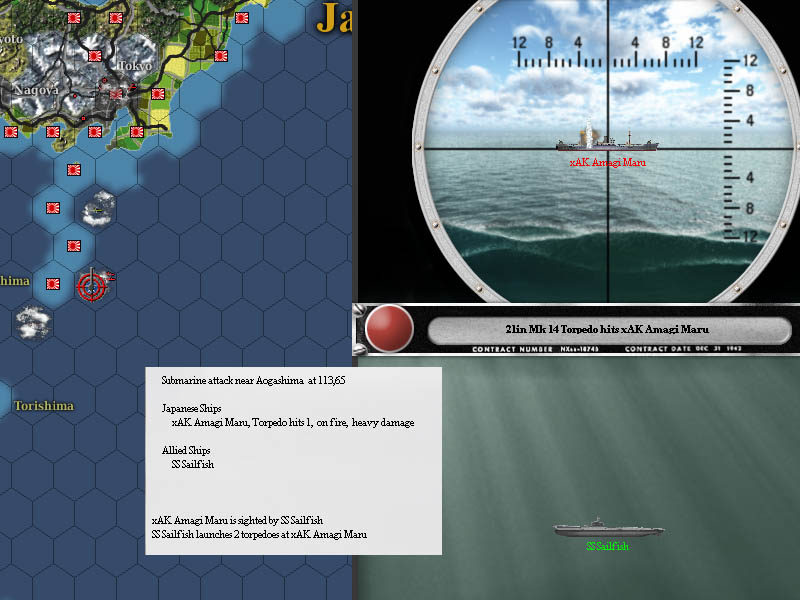 The Japanese spy has informed his masters that we are coming for Aitape, and the Betties attempt to stop us.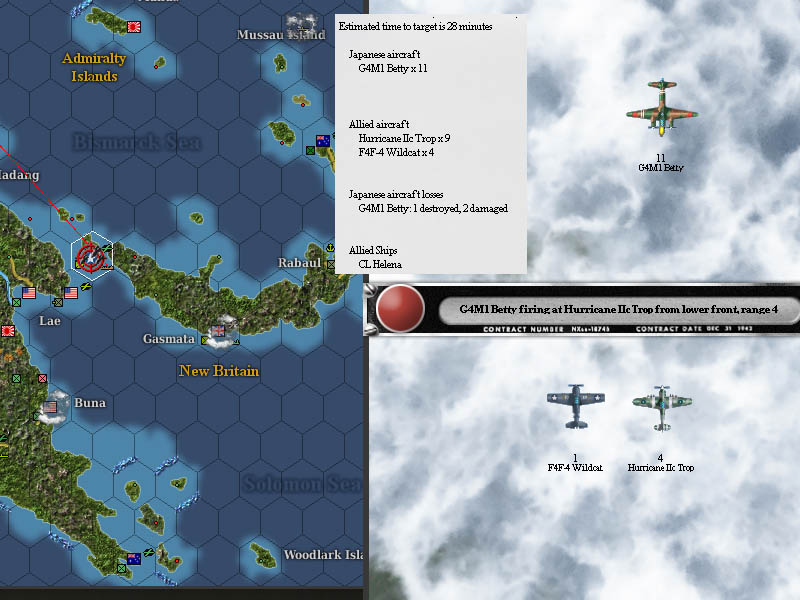 They try again in the afternoon, but are quickly turned back by the sight of our massed fighters.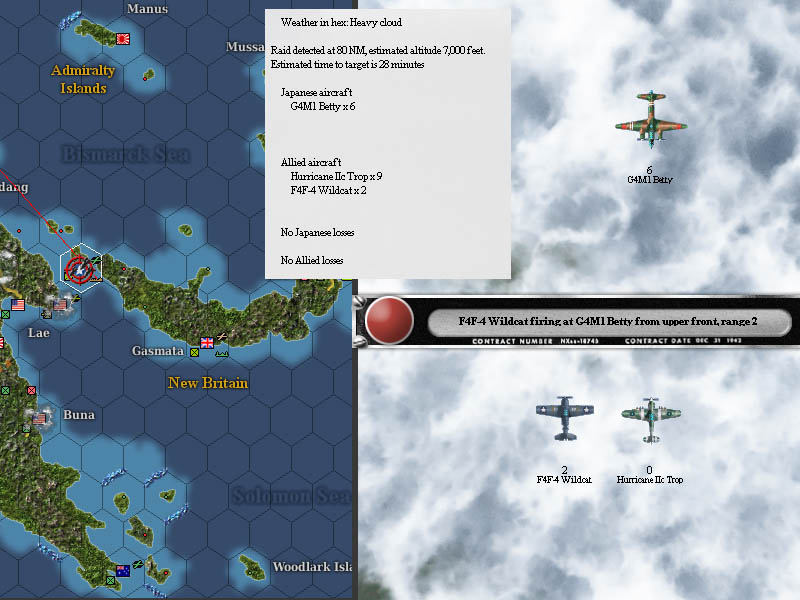 Once more, we see fighters in China. They don't do much good, but at least they are seen.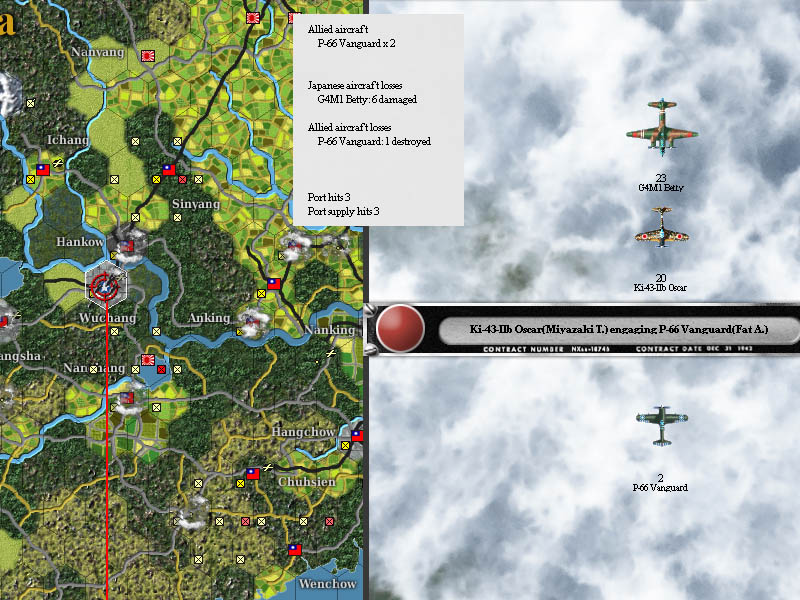 I'm going to rest our troops up here for a while, the enemy will not be getting any stronger.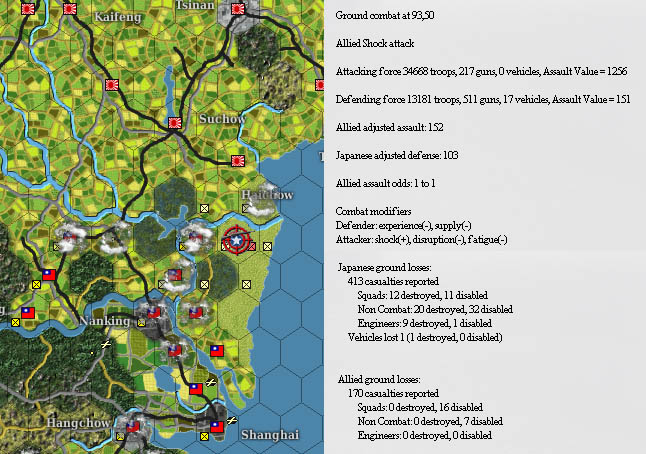 The aggressive bombing campaign in Burma continues, but we do well over Chittagong.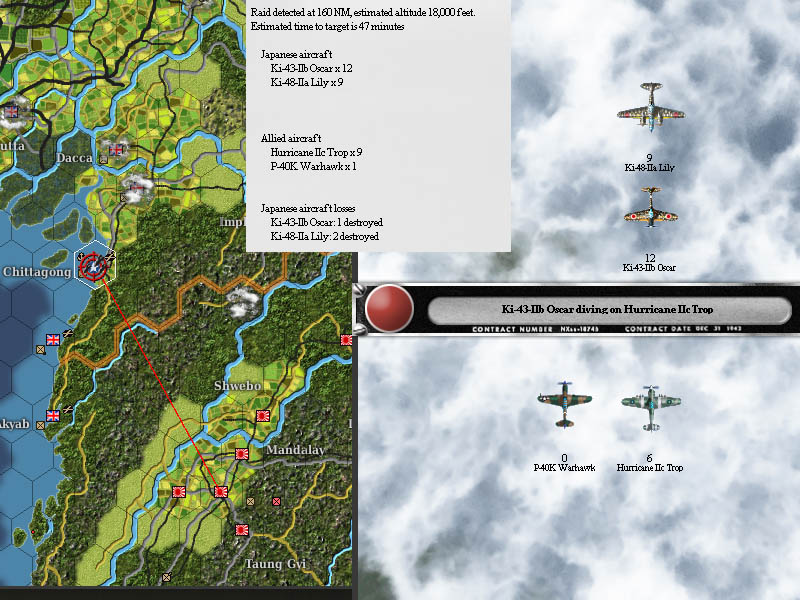 But at Akyab, there are no fighters to be seen.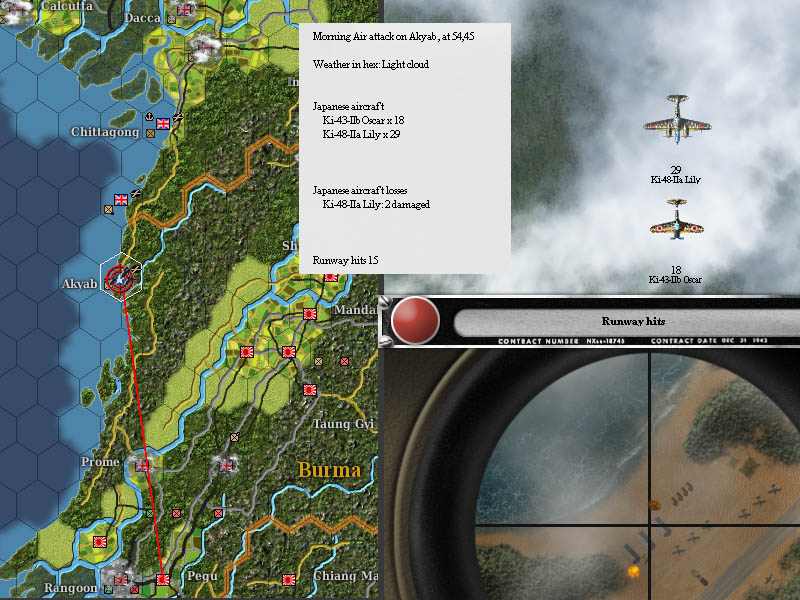 Its time to rest the men at Rangoon for a few days, the casualties are levelling out, in numbers if not in squads destroyed.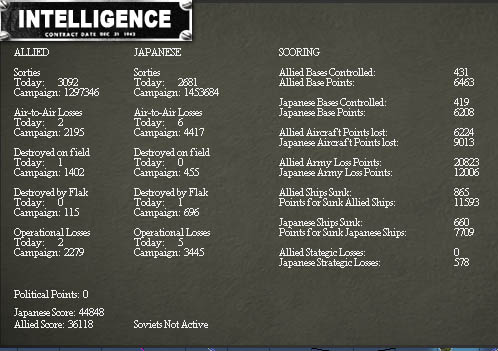 Its going to get dull for the next few days I'm afraid, but there is nothing we can do.