Part 20: The Hazard Area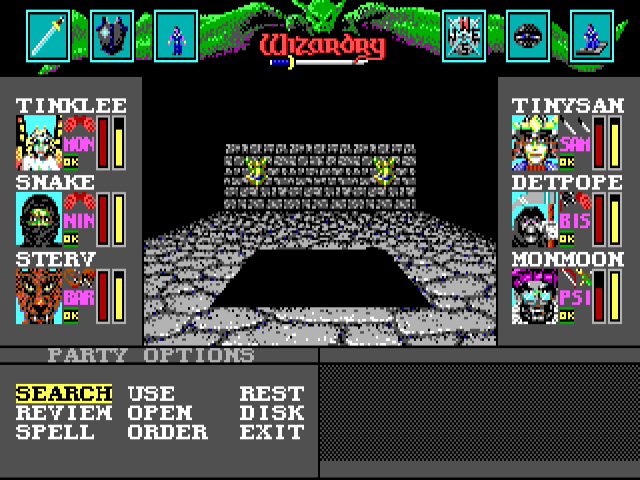 There's a hole here.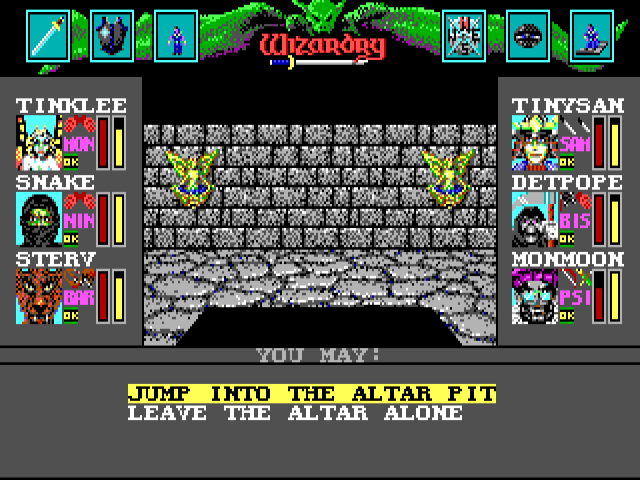 Let's fall in it.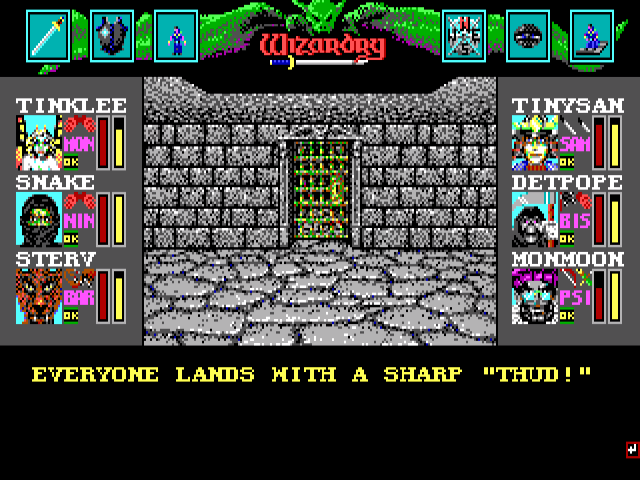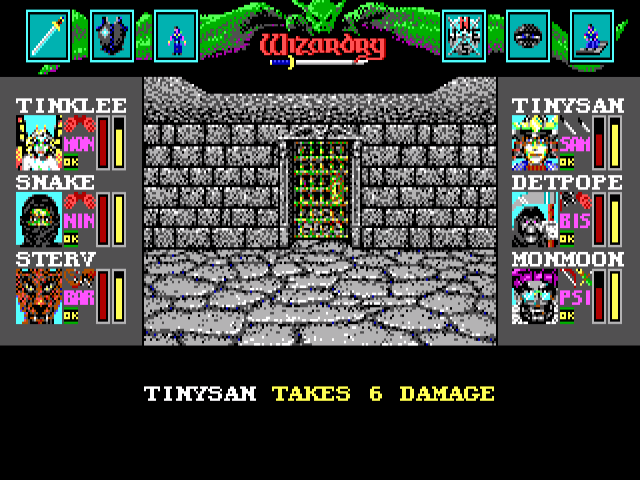 This time everyone gets some damage.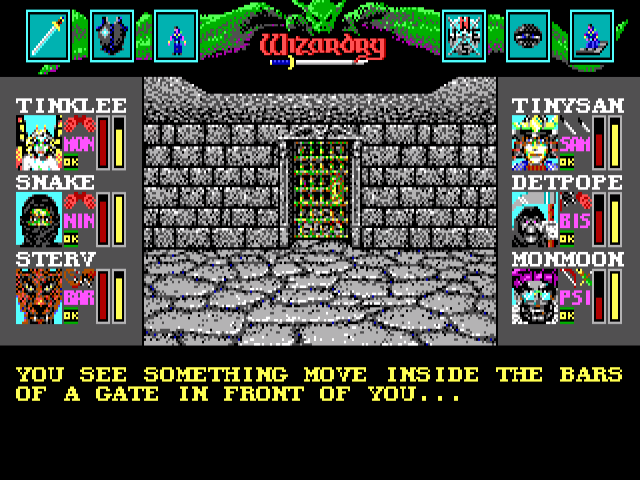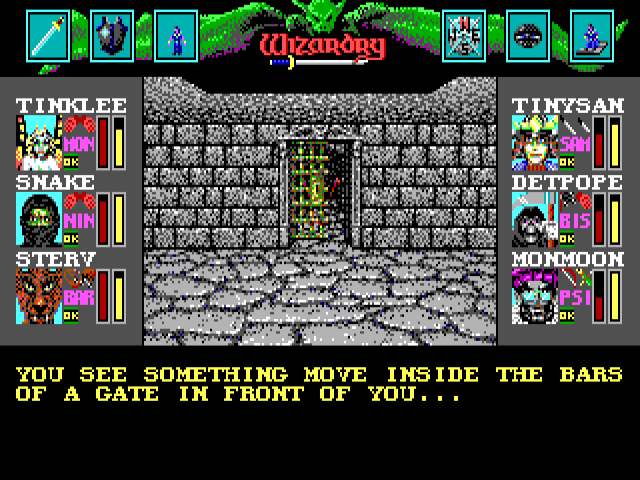 Huh. That is a good thing.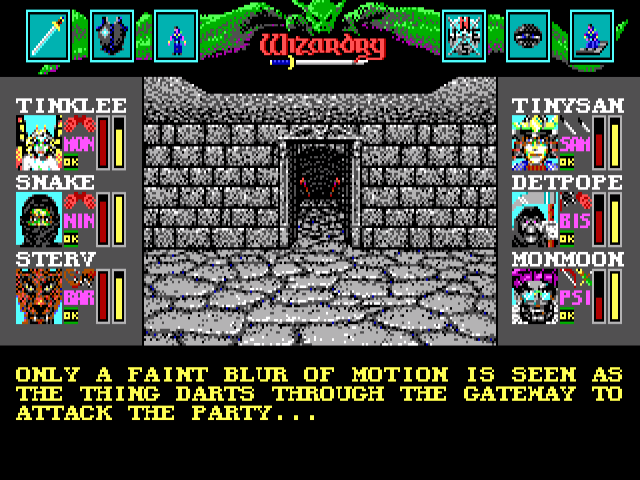 ohgodwhat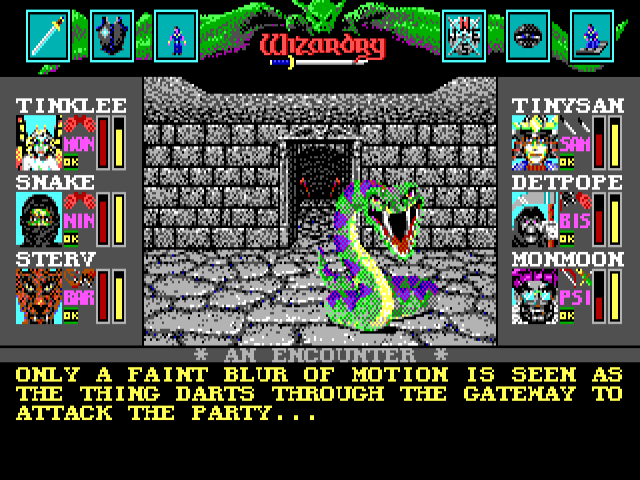 Oh. Nevermind.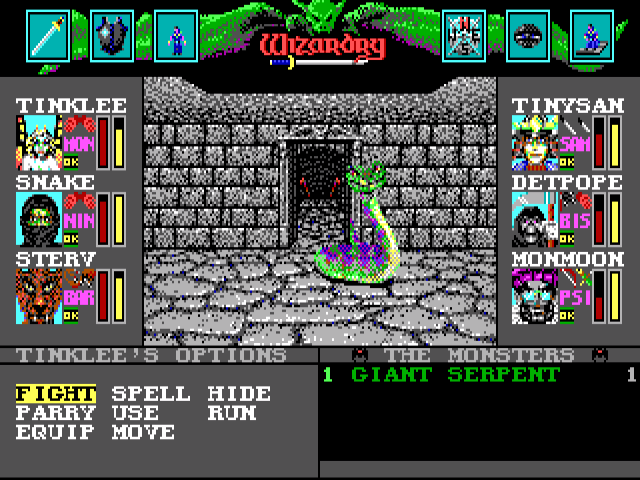 This isn't too hard now.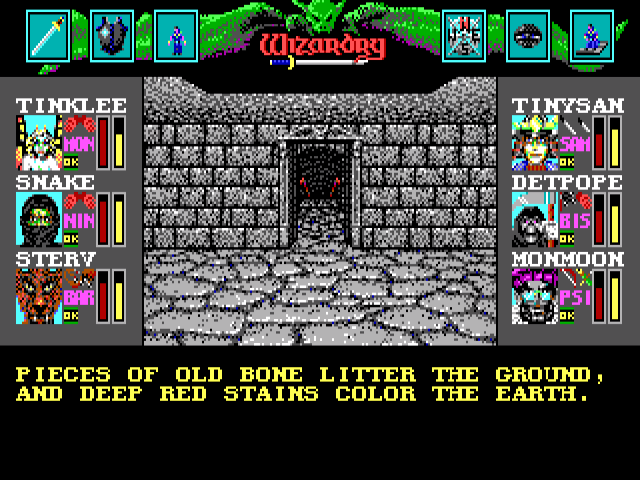 Uh. Haven't we seen this message before?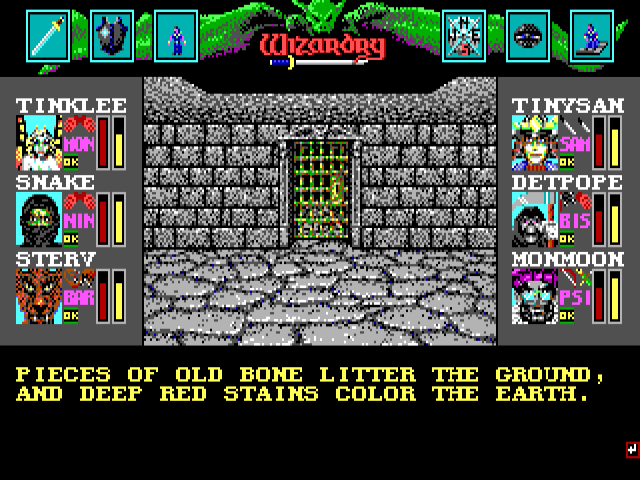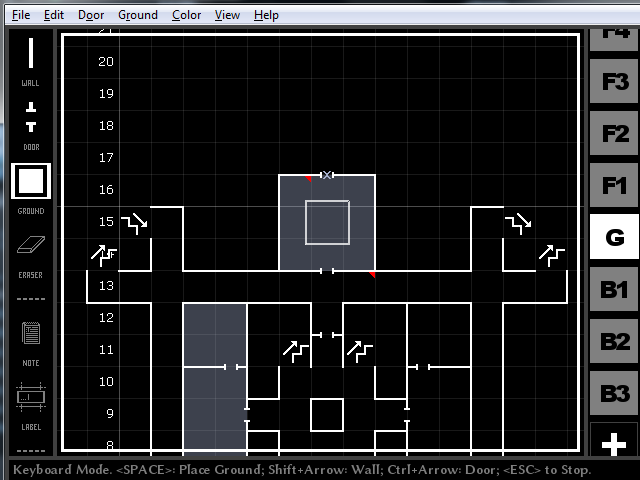 Oh. Yes we have.
And the south door is CLOSED.
Well damn.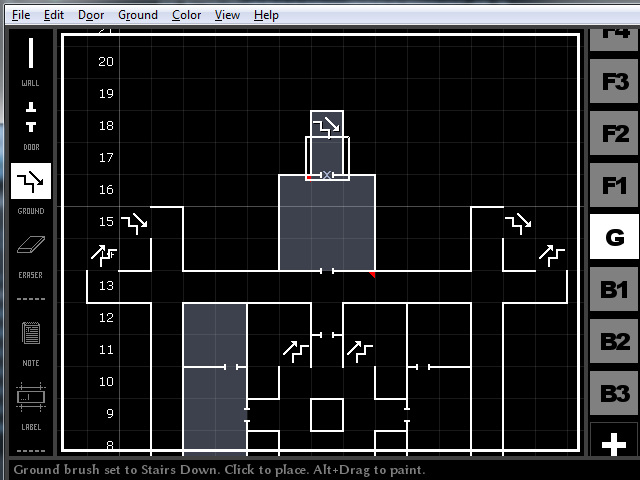 But let's just move ahead. There's things to explore, even if we cannot go back now.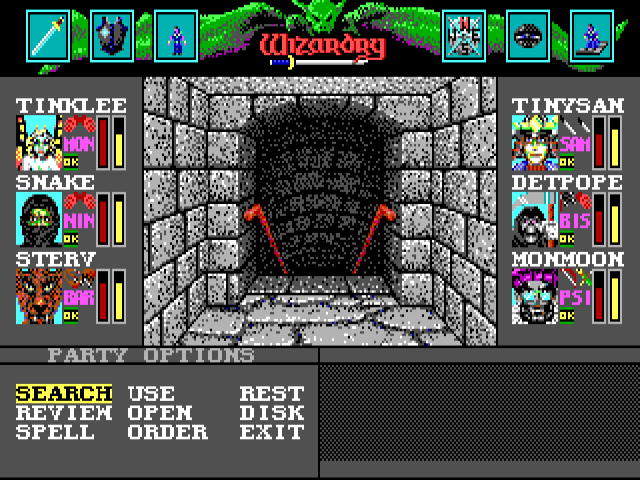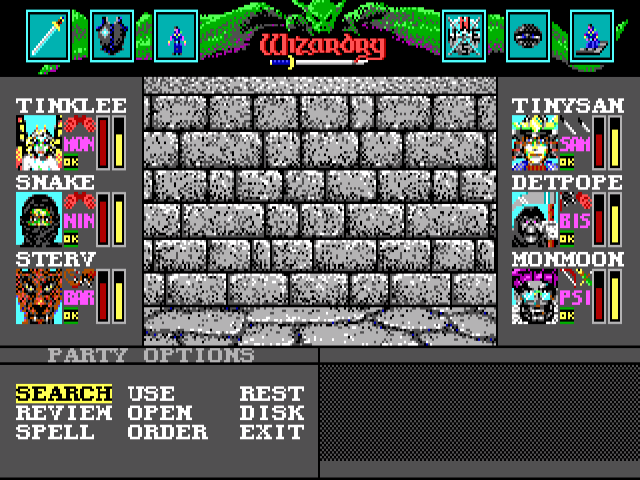 Same tileset.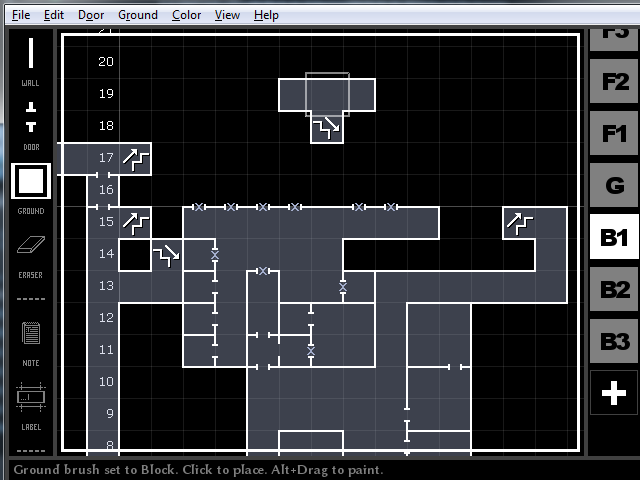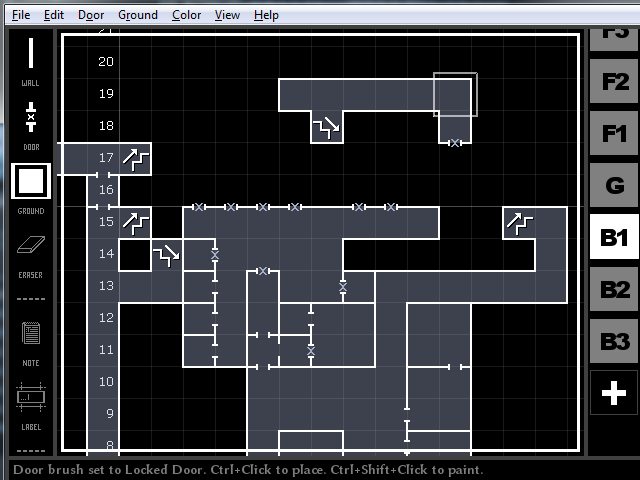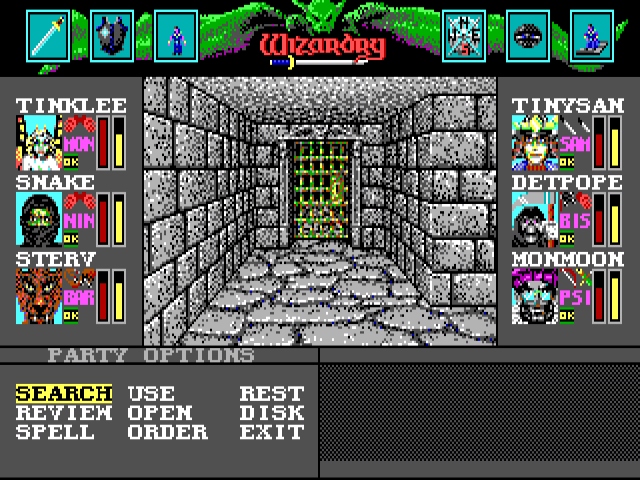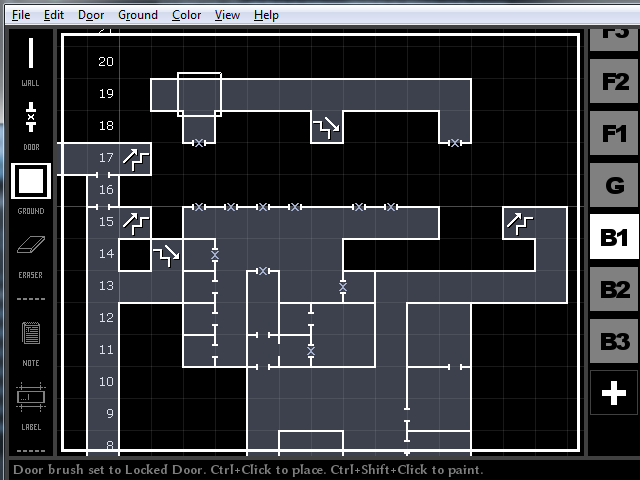 Mmhm. Can't do shit yet.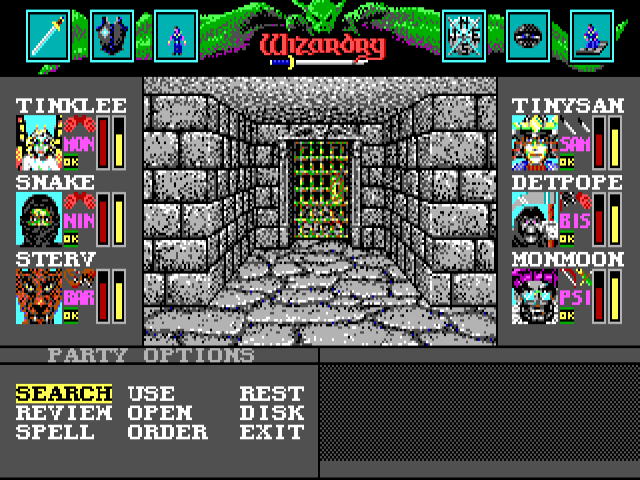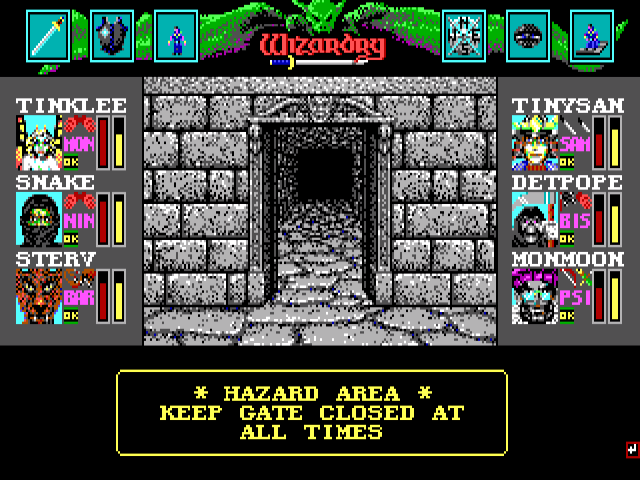 : "HAZARD? THERE IS NO HAZARD THAT SHALL PREVENT US FROM OUR QUARRY."

: "I could probably help with that if I knew what it smelled like..."

: "Maybe if STERV smelled less.."

: "I resent that!"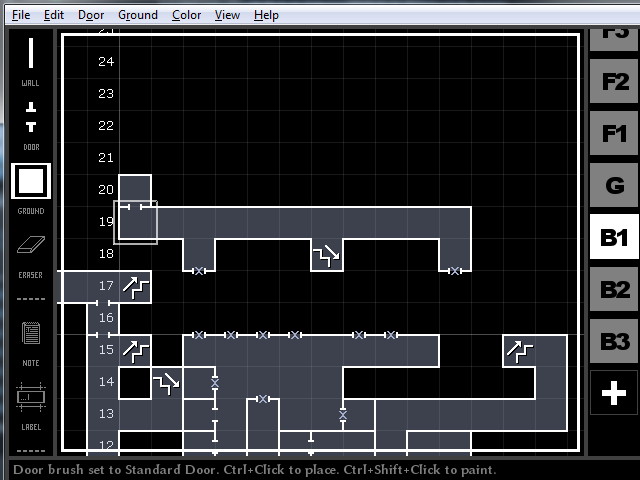 Let's move a bit.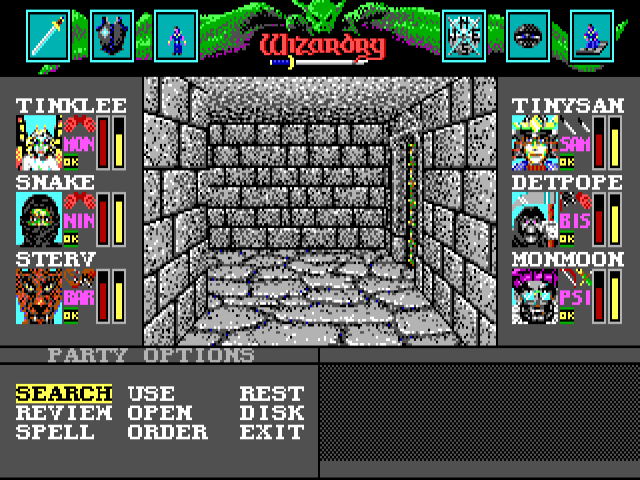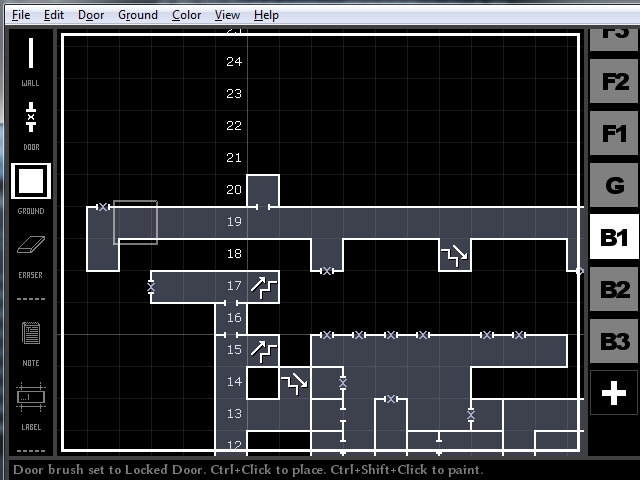 I think I haven't fucked up the mapping too much so far! Also I should probably change the damn theme. Again.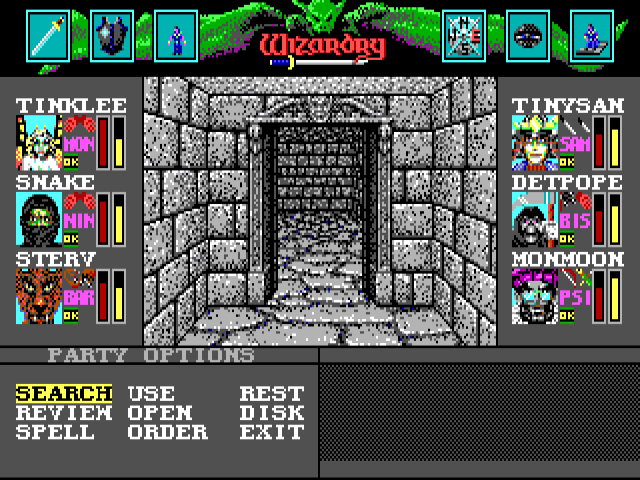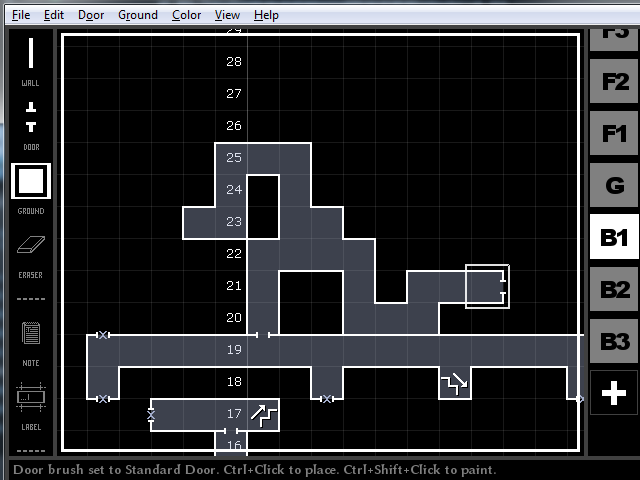 Entering the Hazard area. Why is it called that? I don't get it. So far.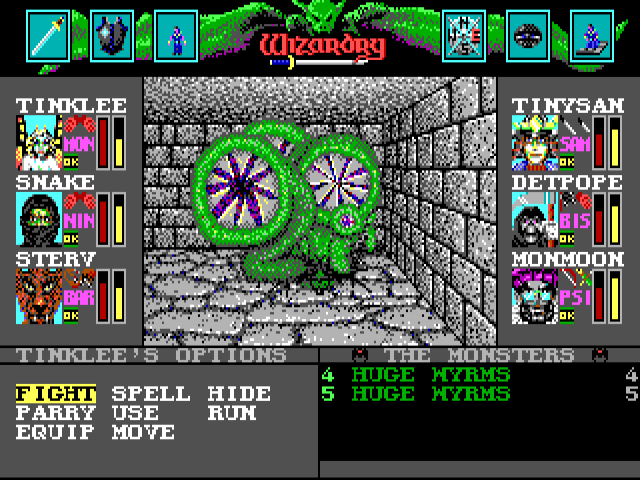 Is this the reason? They are not THAT hazardous.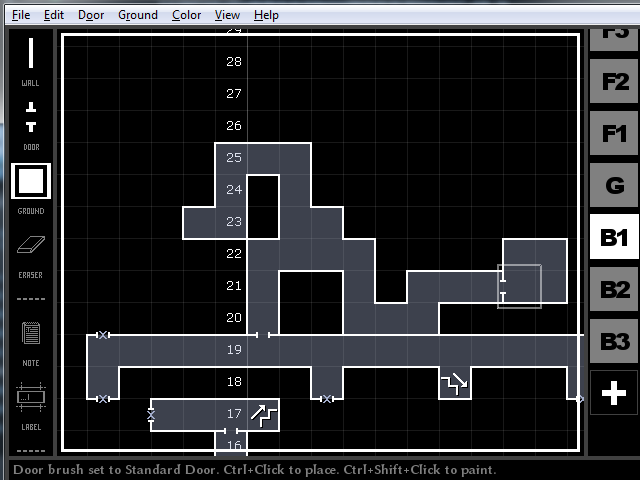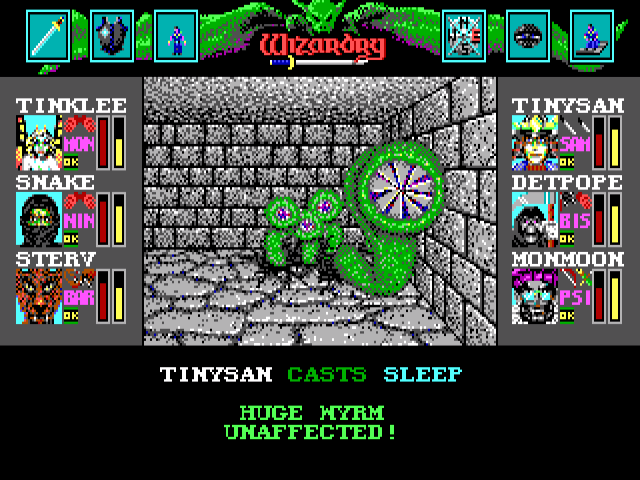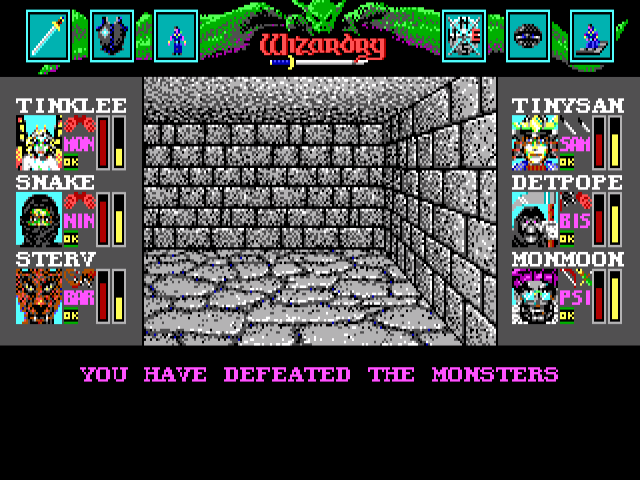 Tiresome, if anything.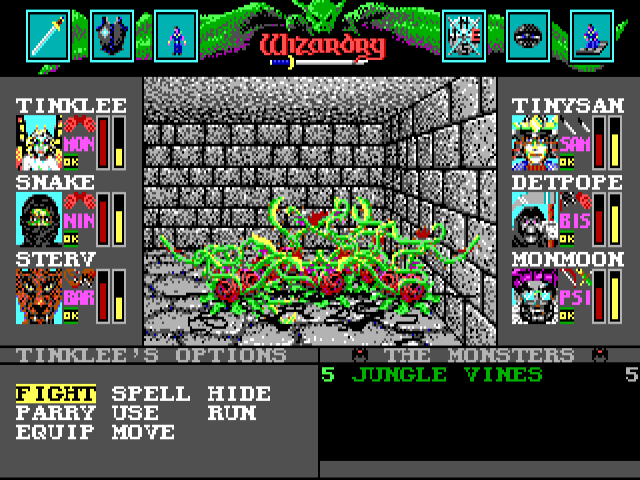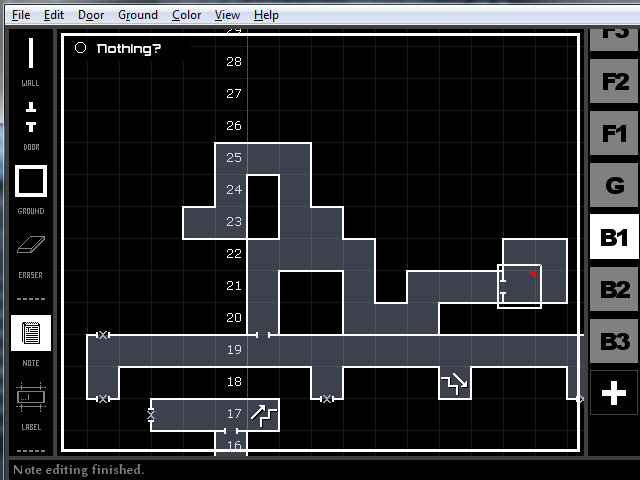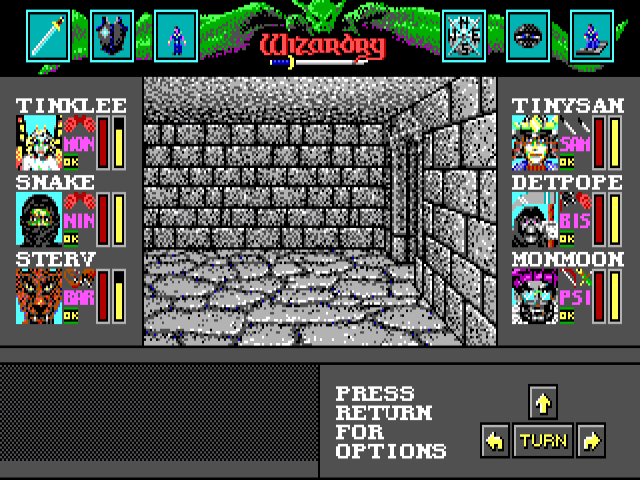 Squared rooms.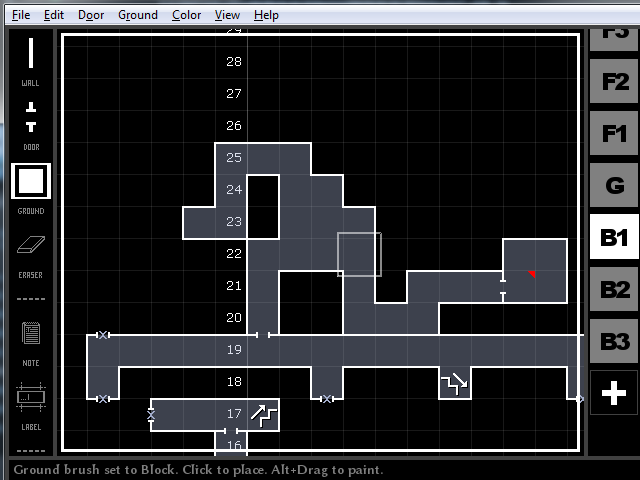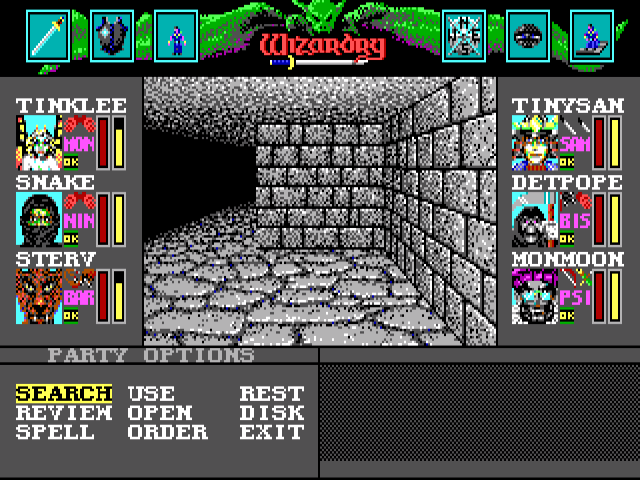 Twist and turny.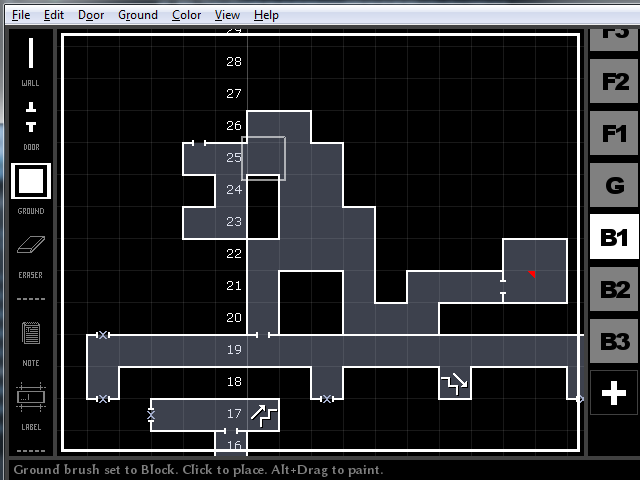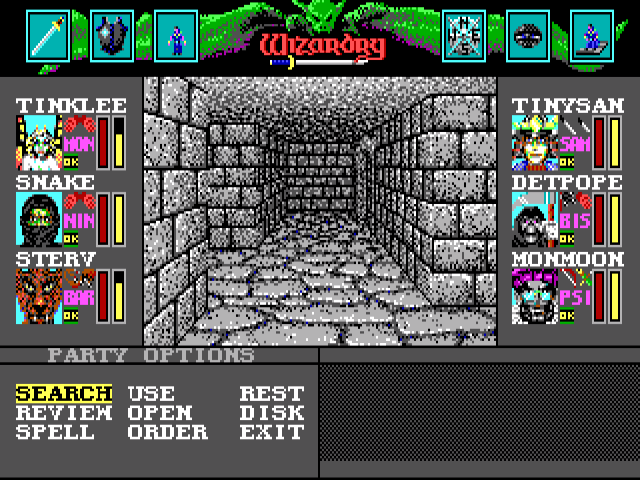 It's a bit too monochrome though. I AM getting a bit bored of the castle walls tileset thing.
Strangely though, I don't feel like this is tiresome. It is fresh to me, maybe that is why.
Unlike Strange Journey.
I don't regret starting that but it is gonna take me a while since it is a chore by now.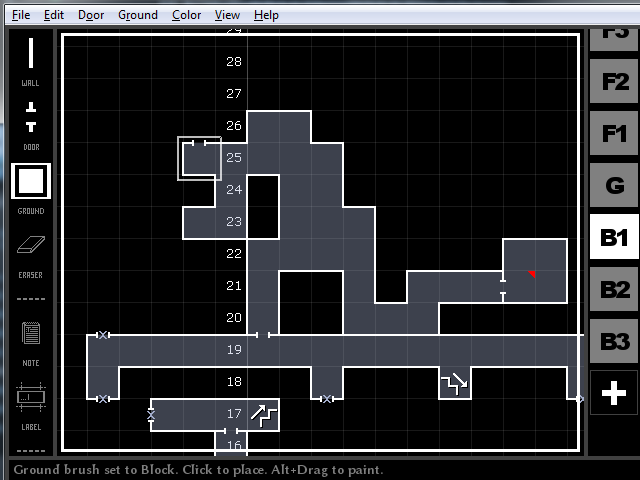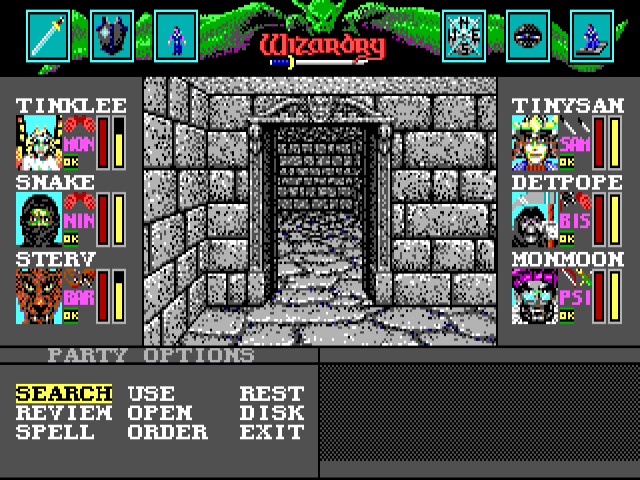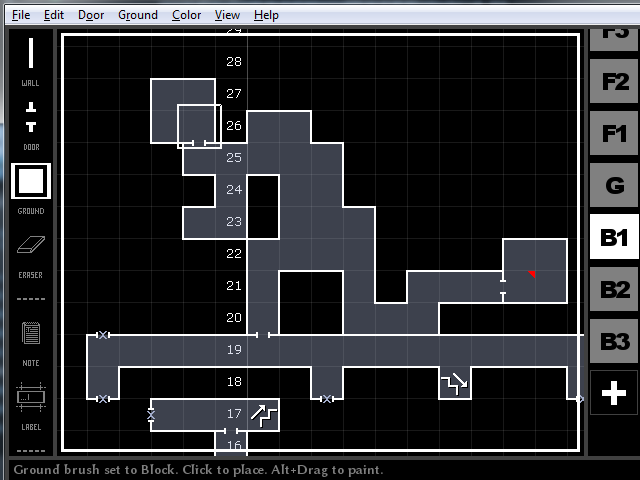 Rooms, rooms rooms.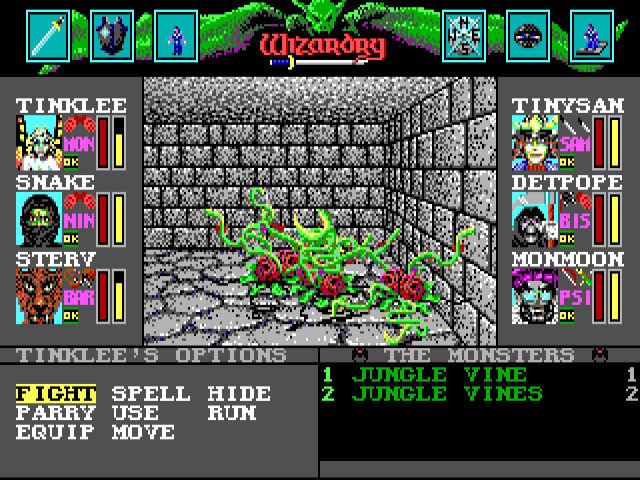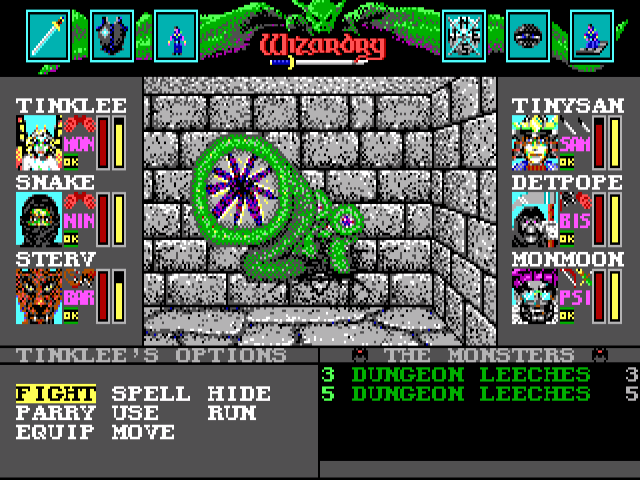 The enemies are not too bad.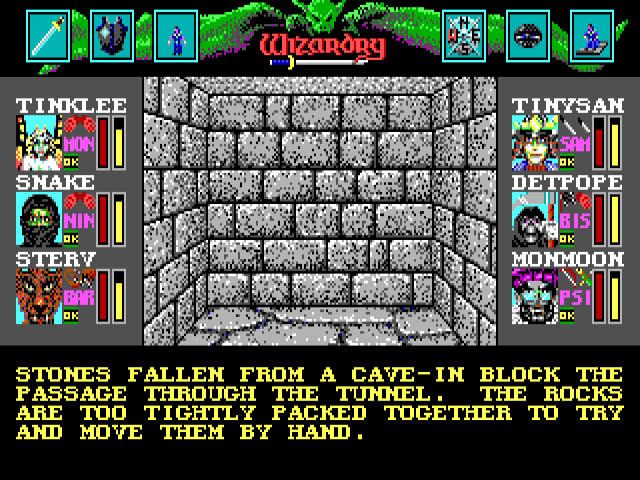 : "If only we had a tool appropriate for the situation..."

: "Yes. But everything in this operation is procure on site. "

: "LACK OF PREPARATION. IT WILL NOT BE THE DEATH OF US."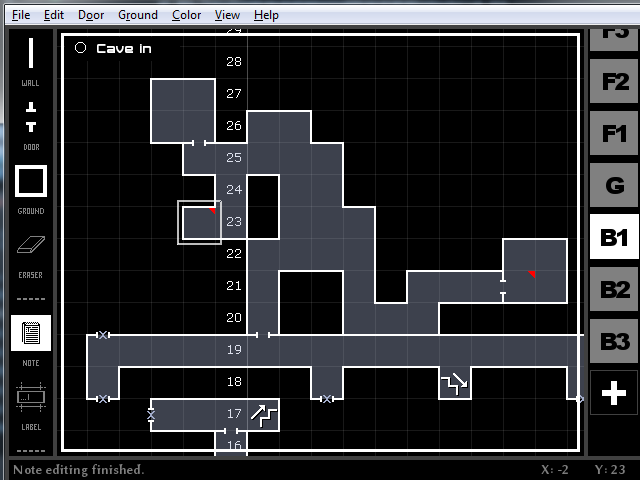 Mmmhmm.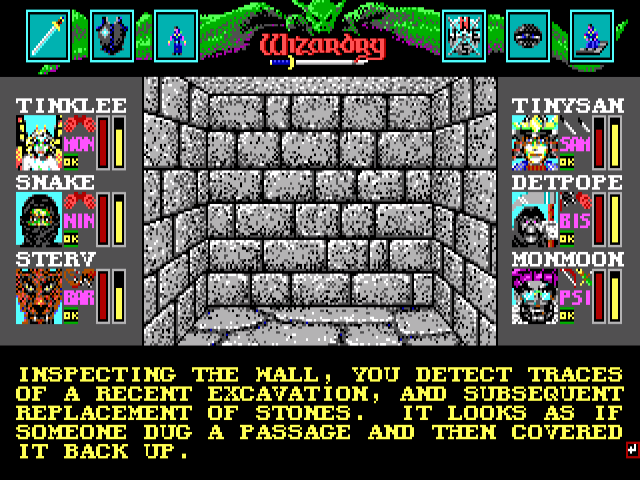 : "TOOLS WOULD BE USEFUL HERE AS WELL."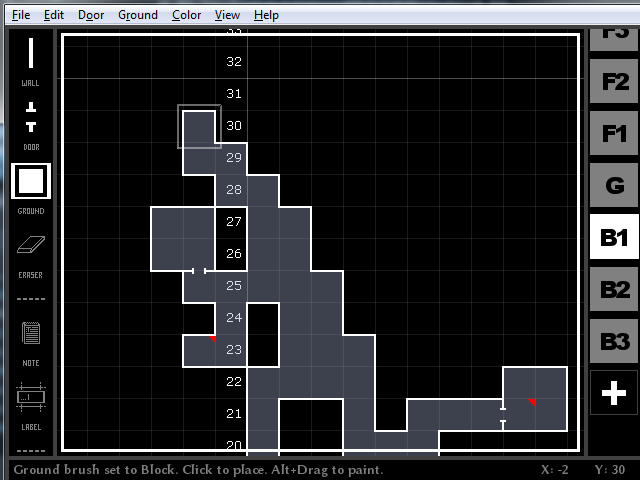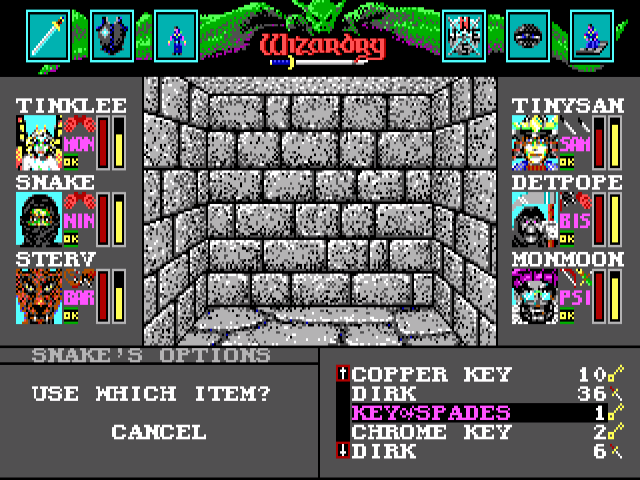 A key of spades is not useful.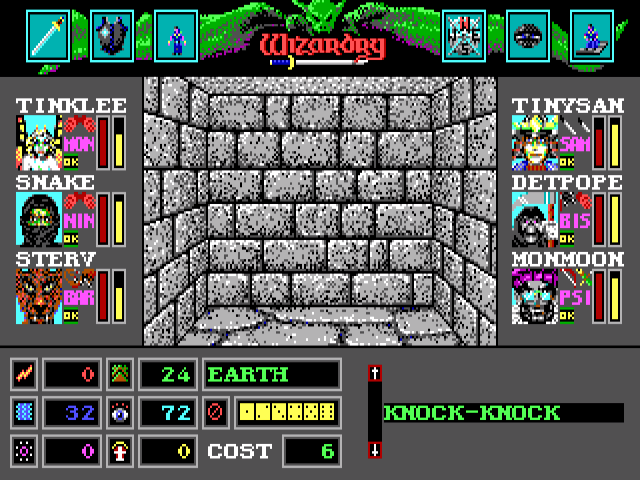 And it cannot be knocked out.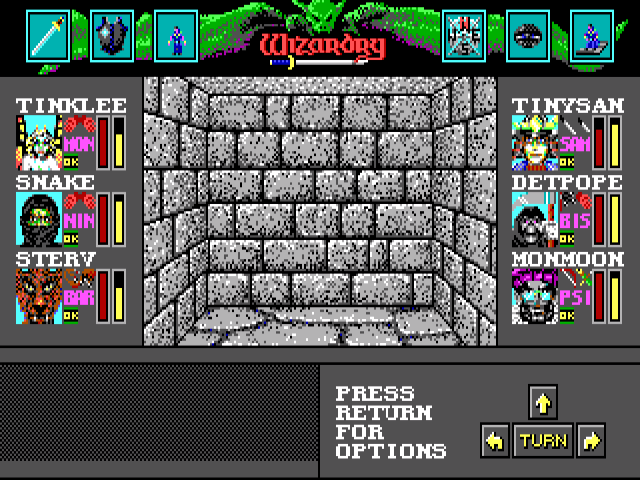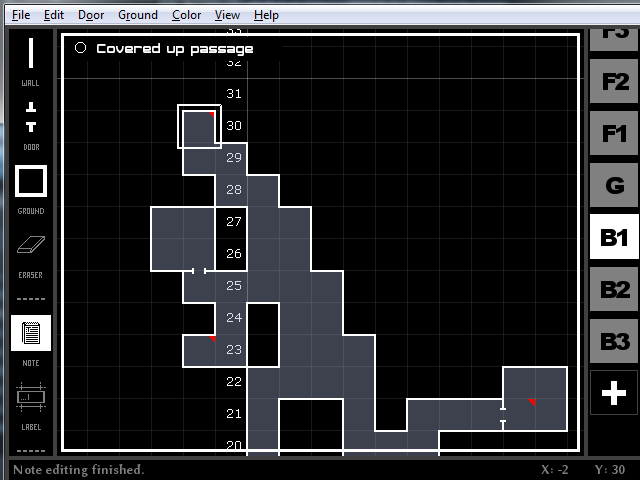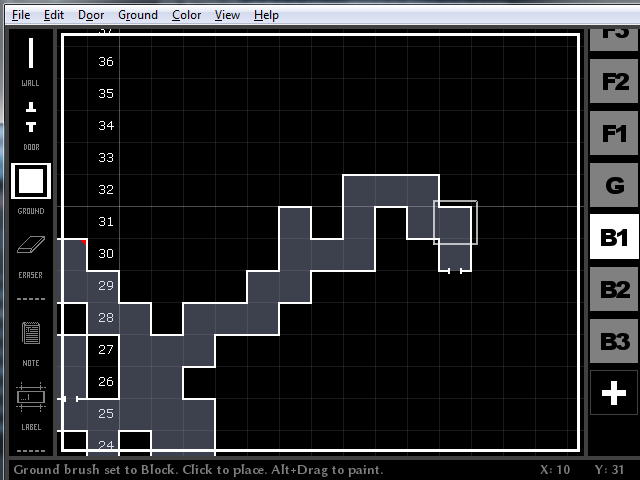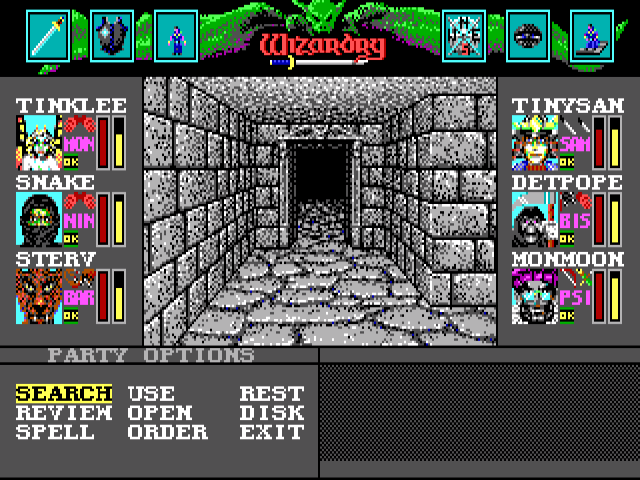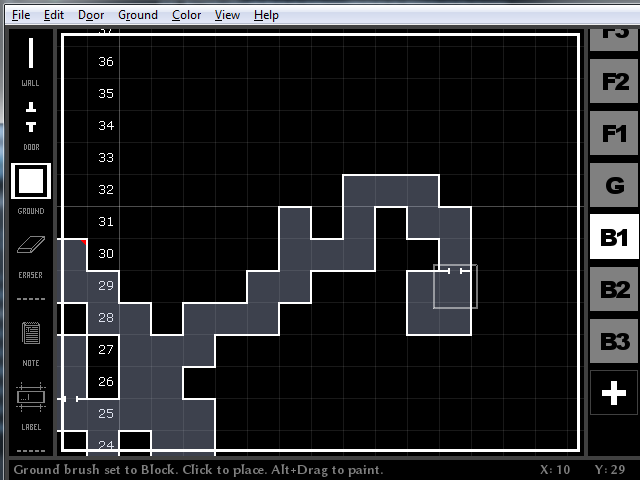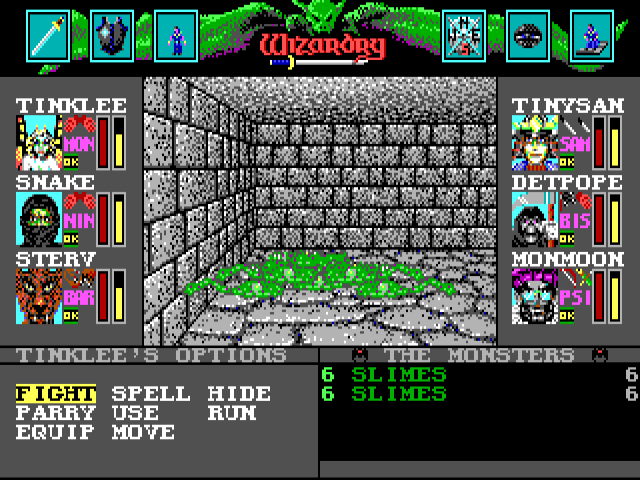 I prefer the Dragon Quest slimes, to be honest.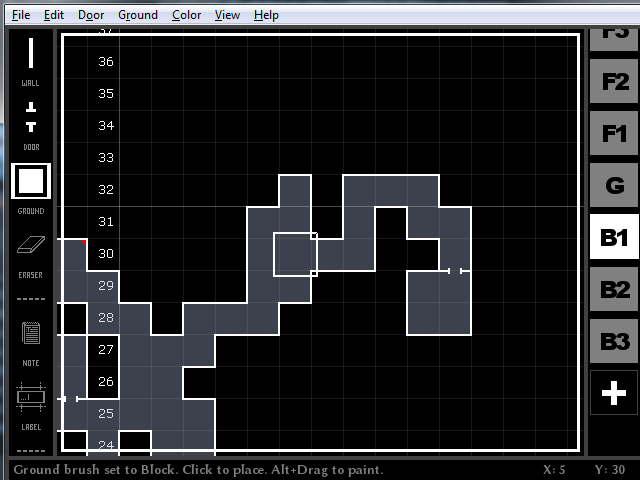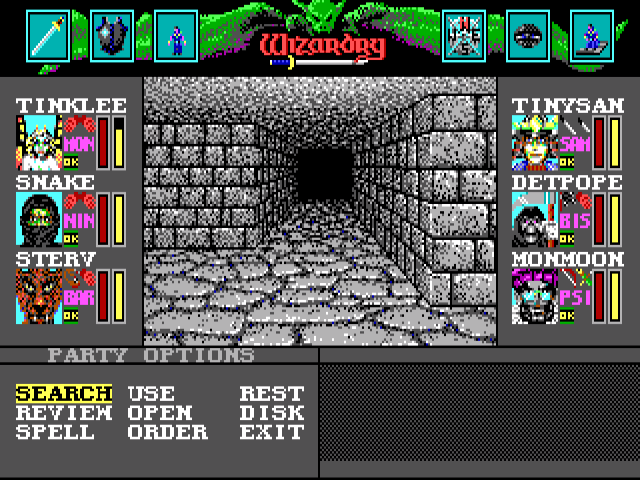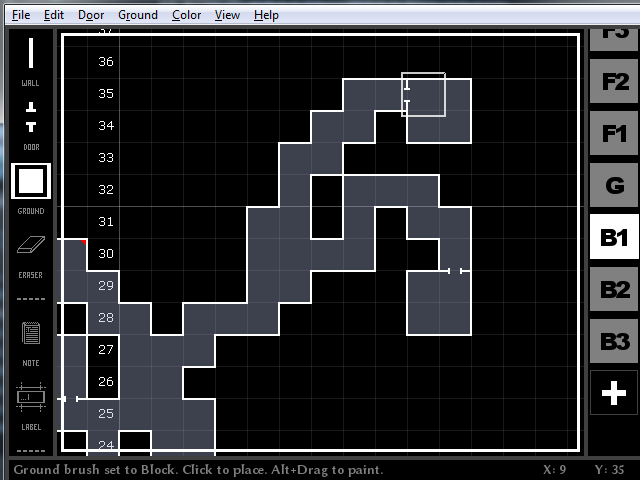 What can I say? It is kind of mazey here.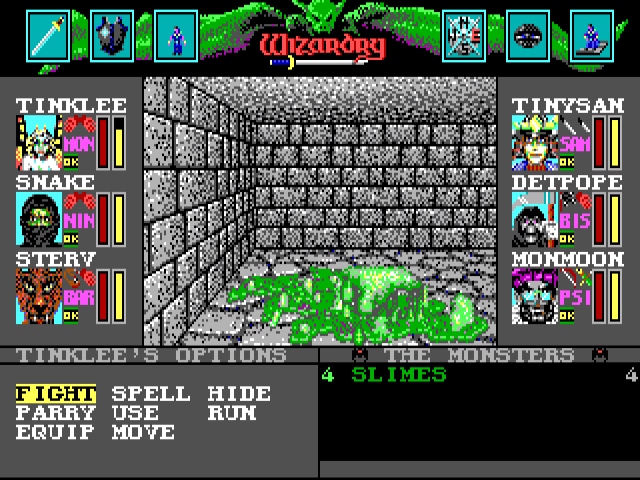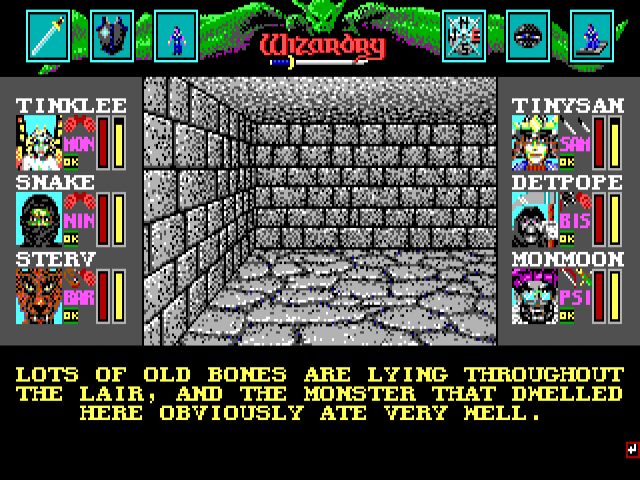 Well, this is new.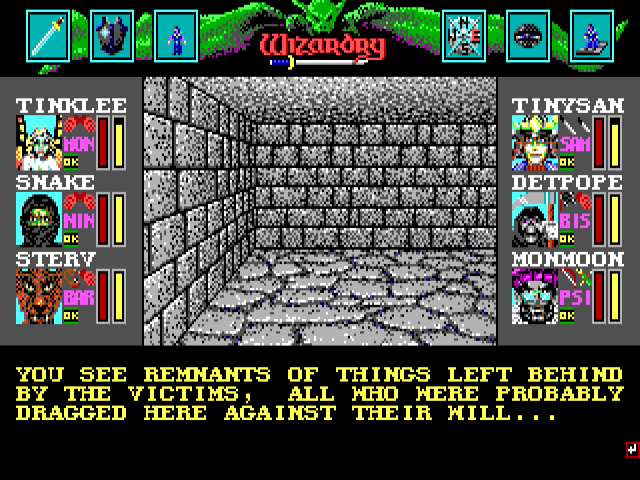 Fortunately, something that is NOT happening to the party.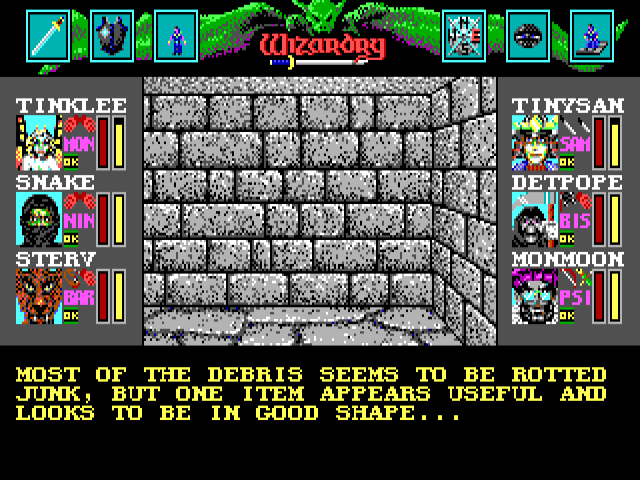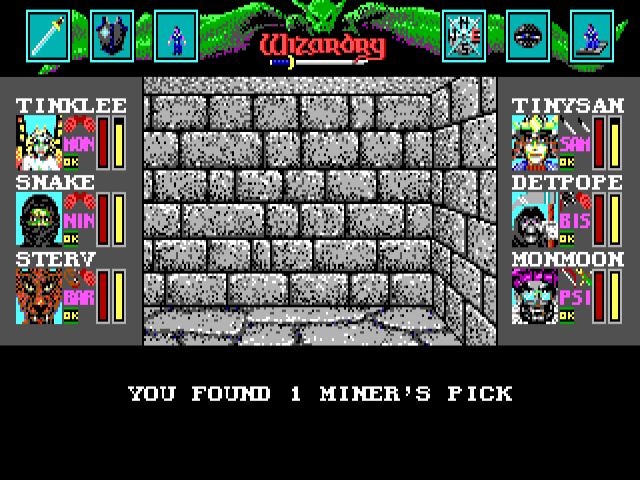 : "A TOOL!"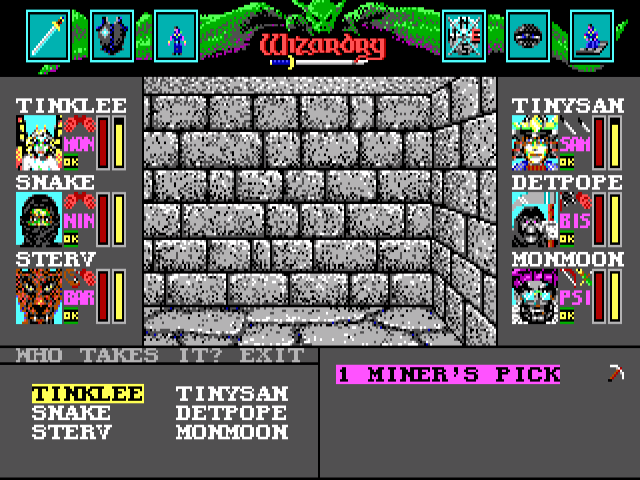 Appropriate.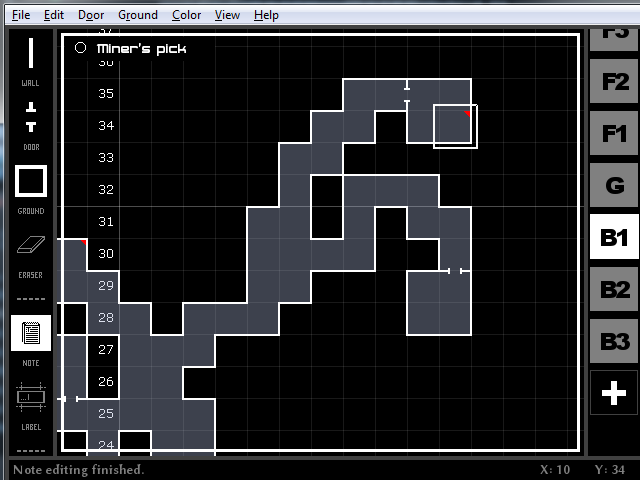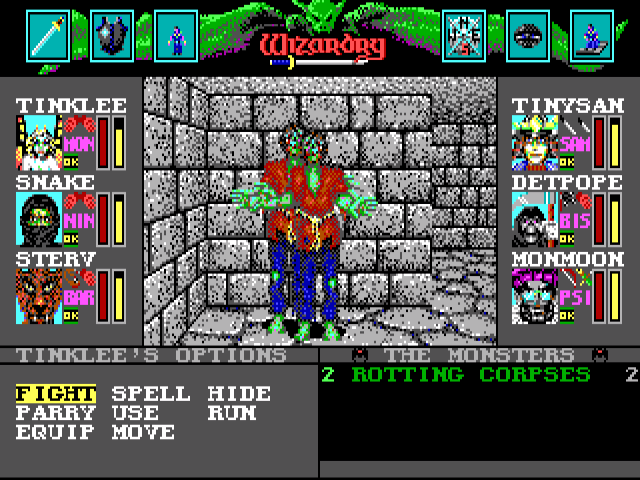 Oh! Gross zombies.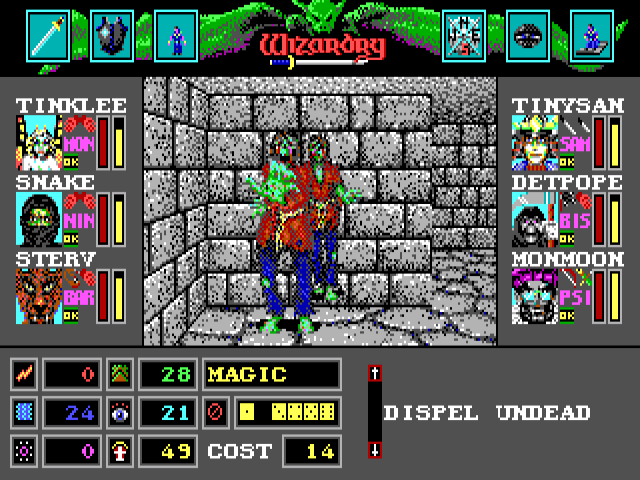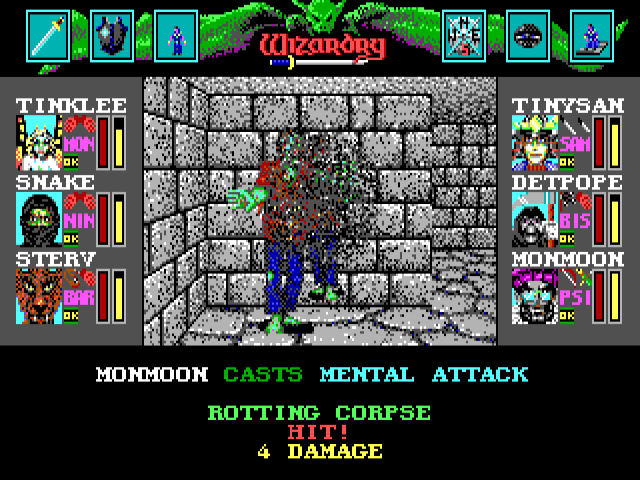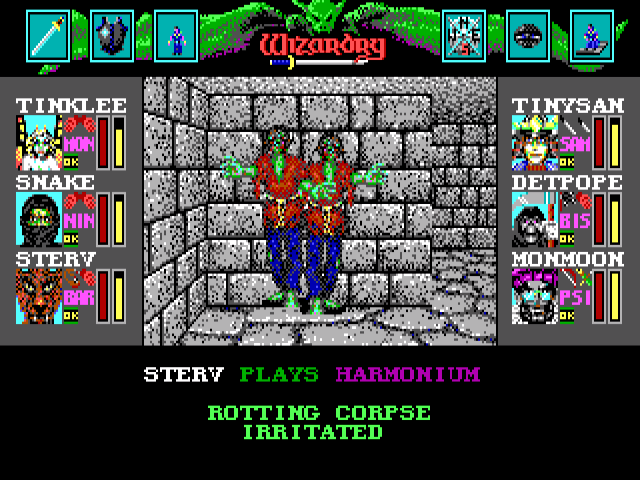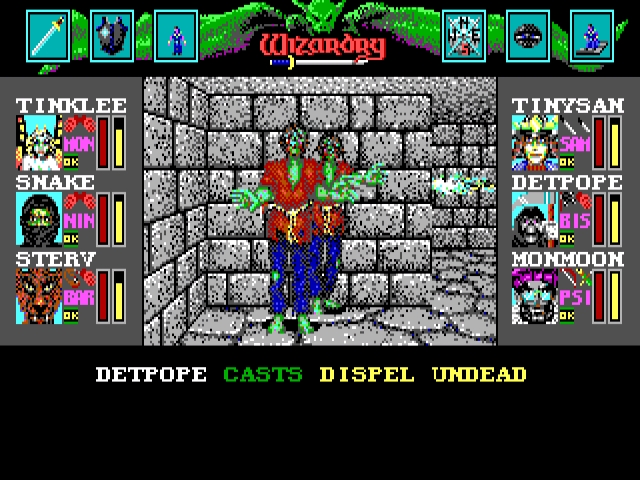 : "RETURN TO WHENCE YOU CAME"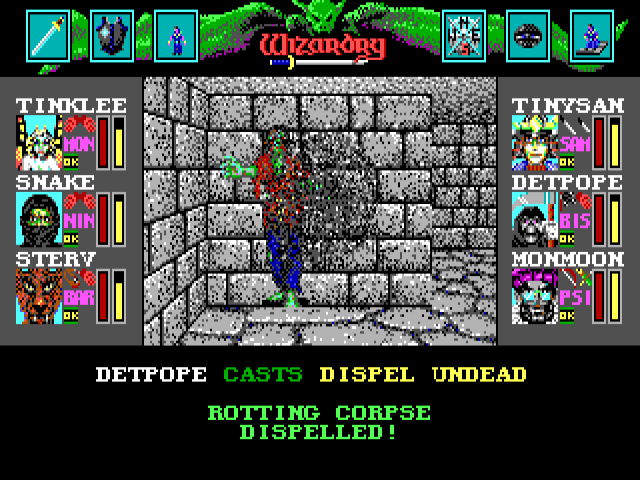 : "VADE RETRO"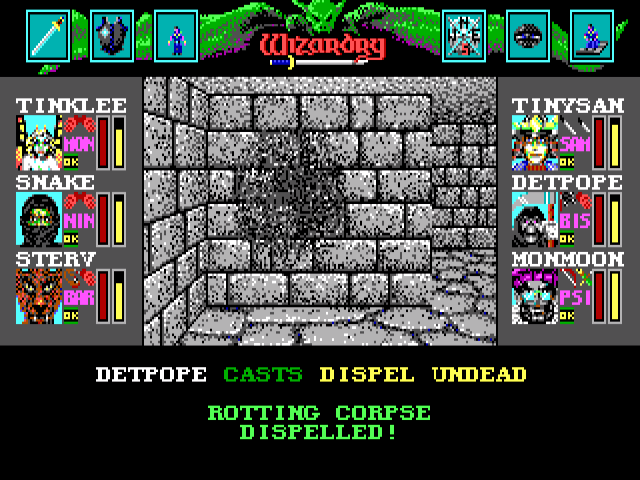 Well, it works.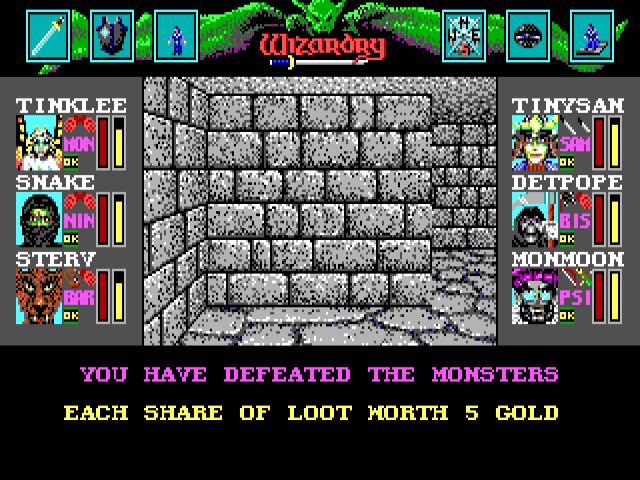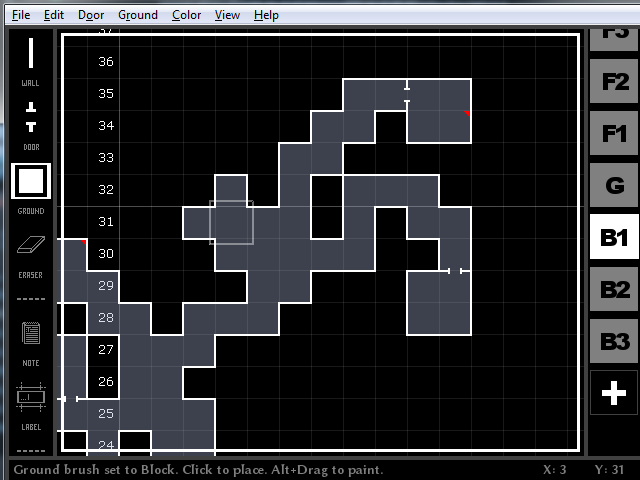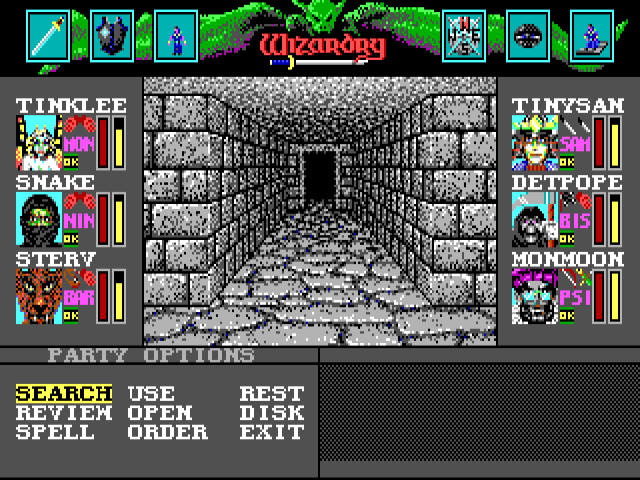 Exploration! Mapping!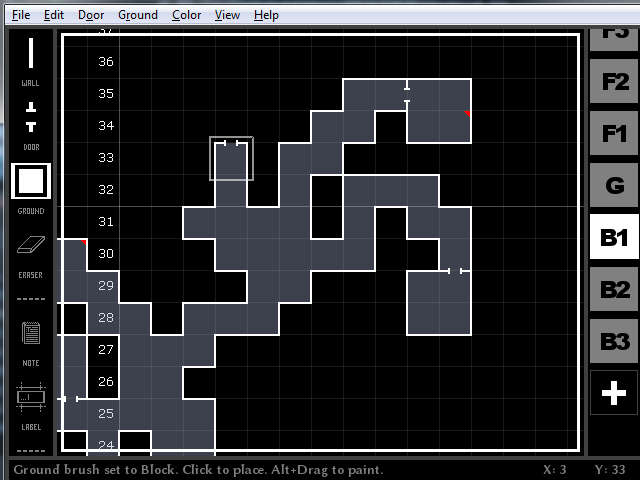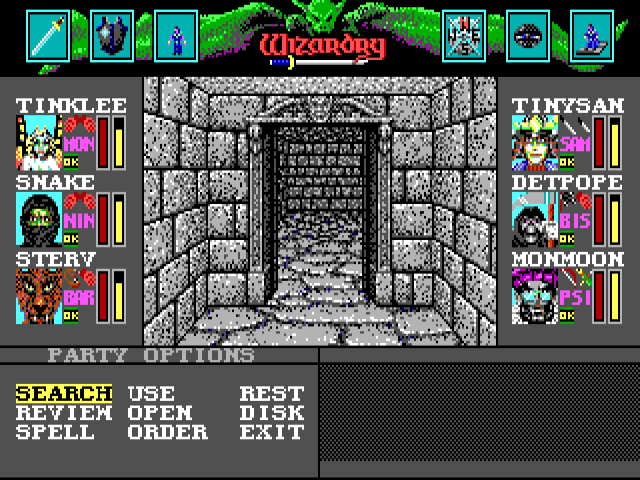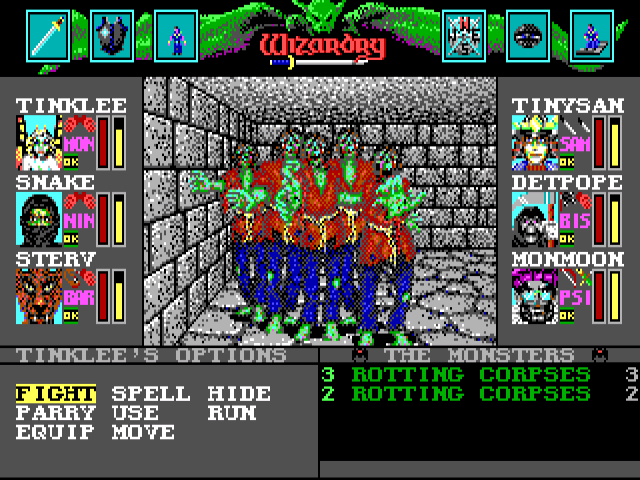 GROSS ZOMBIES.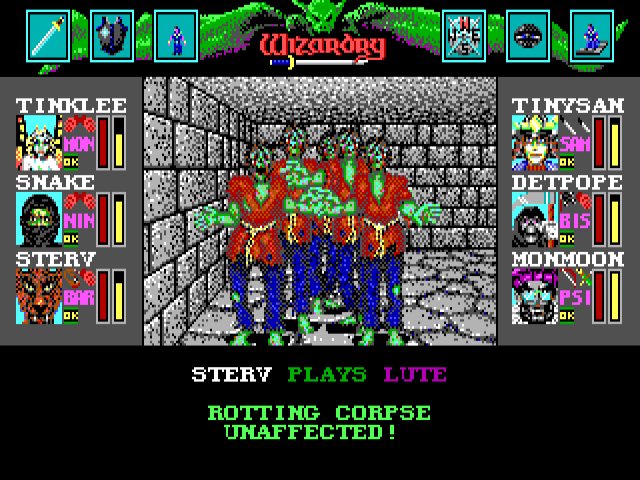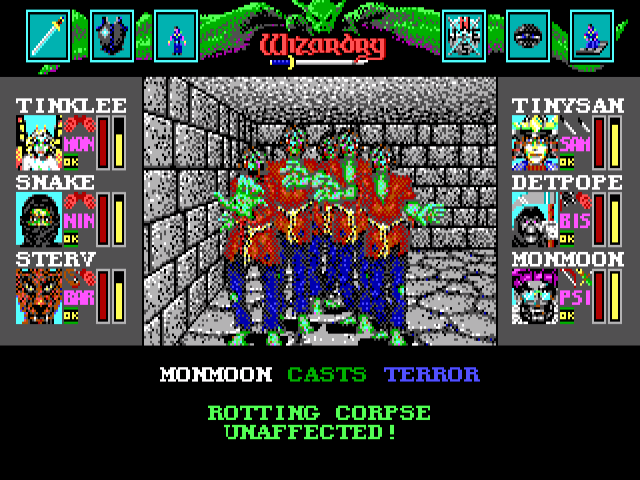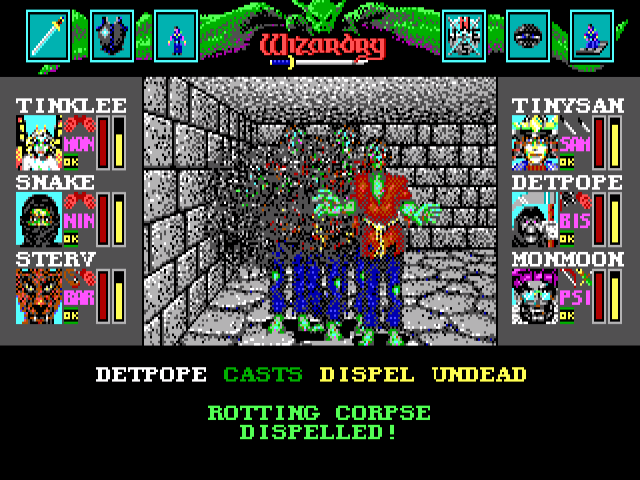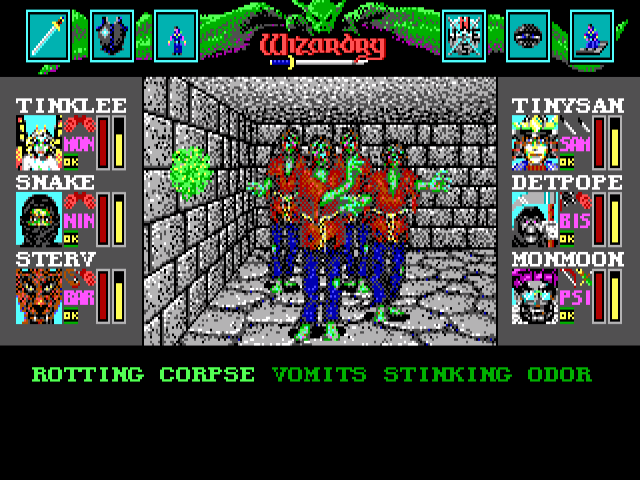 DETPOPE is sure pulling his weight now. I knew making him powerful over undeads would be a good idea.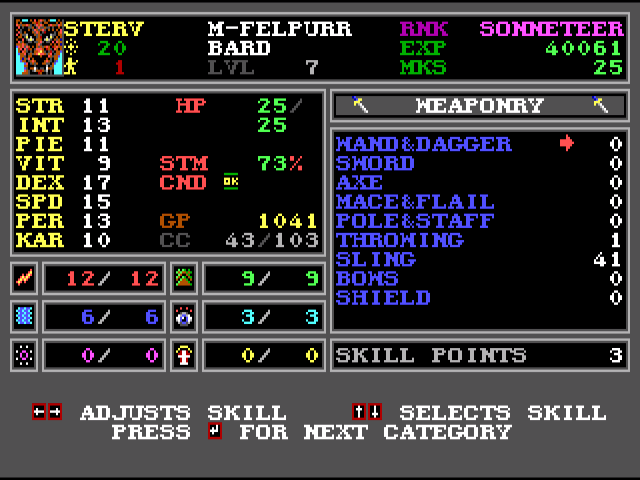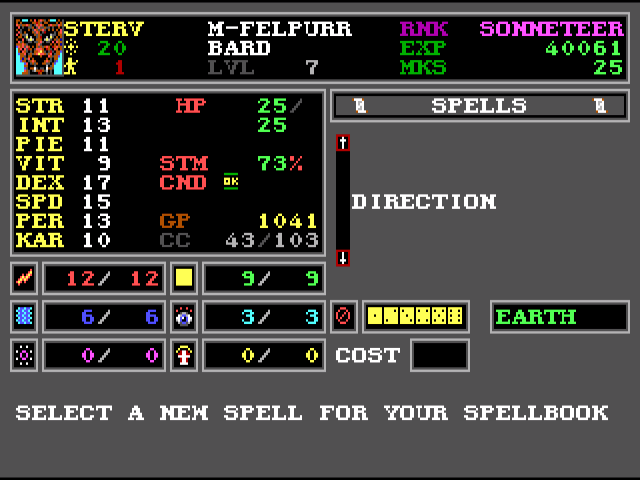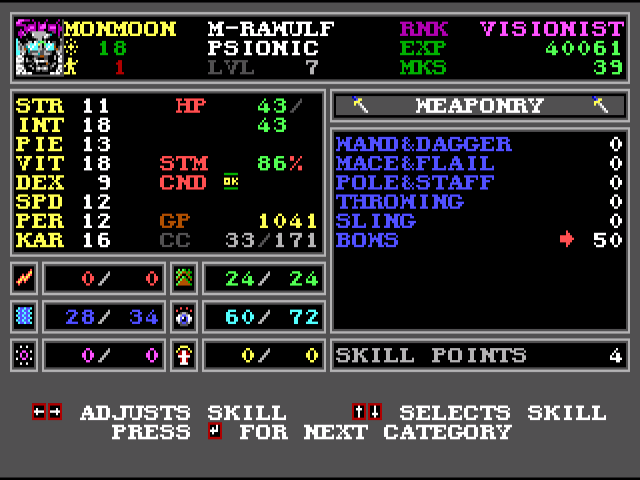 MONMOON became a visionist. 4 skill points is not good, but not terrible. I did not save in a while so those level ups are the best I could get for that.
Eh.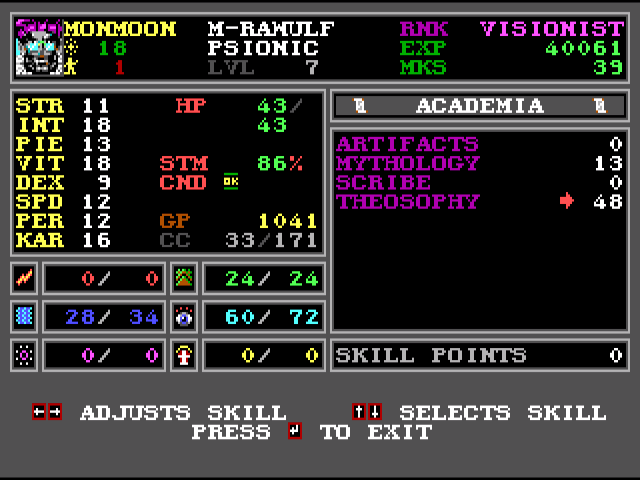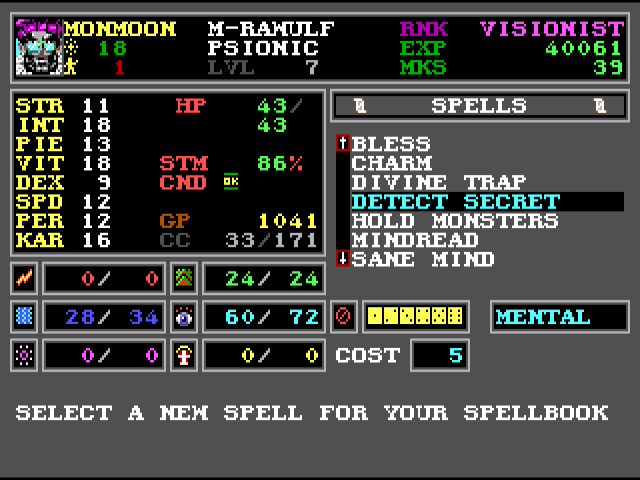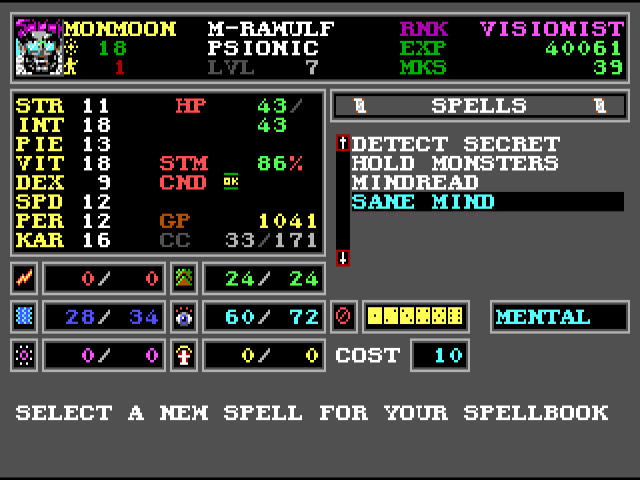 Sane mind. Hopefully that'll be useful. Hold monsters might be. Would mindread be a good choice for the next level up?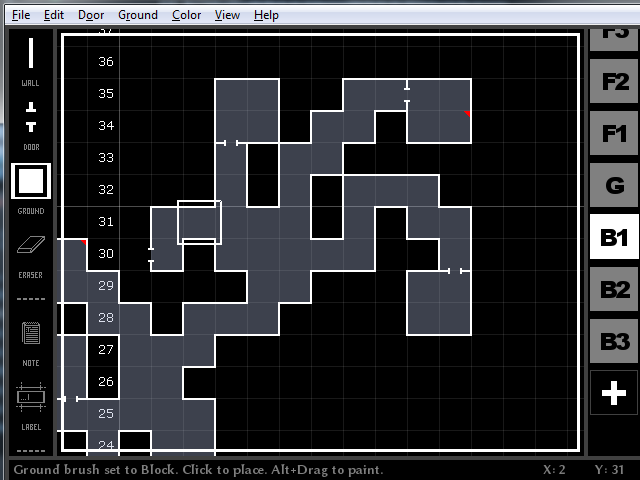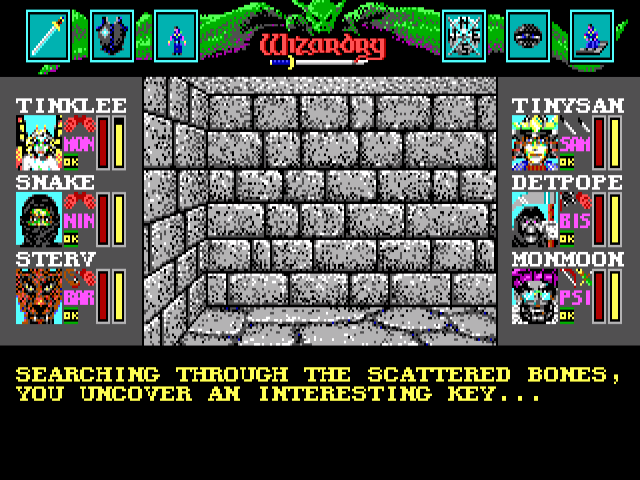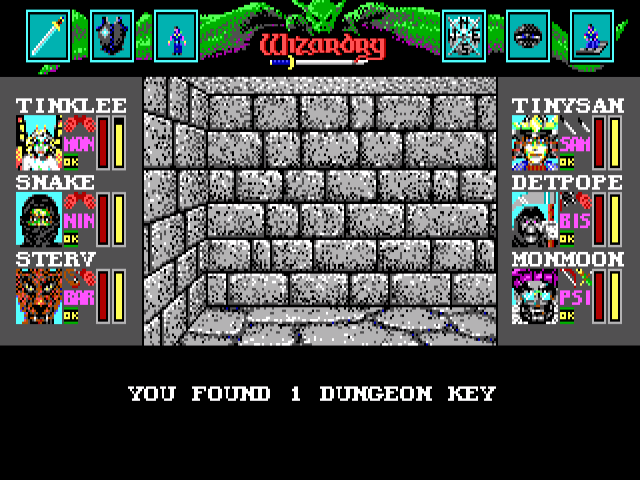 Ah, that is probably gonna be used in the jail. Good.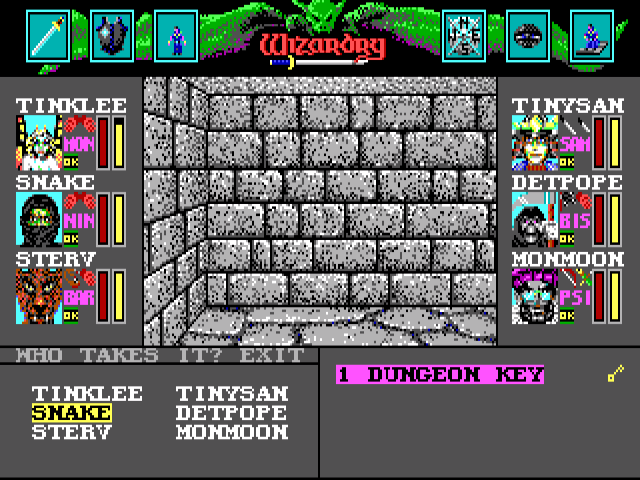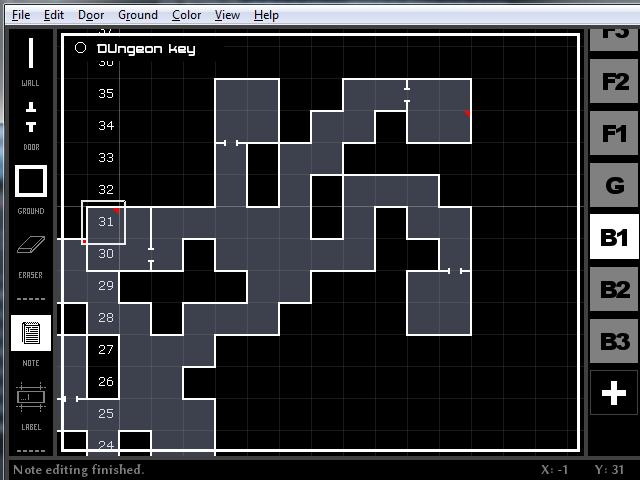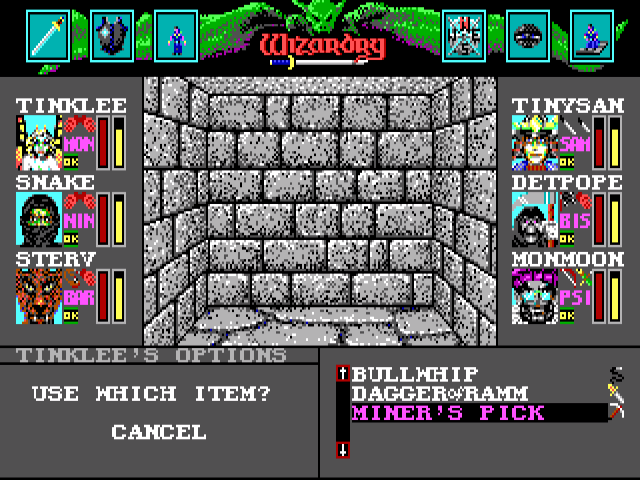 Let's use the TOOL.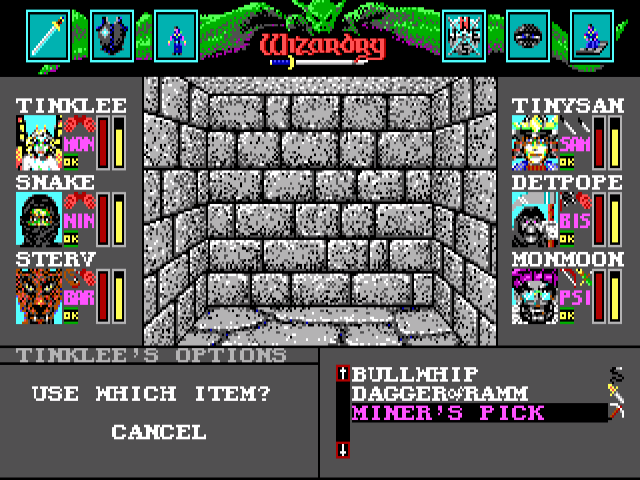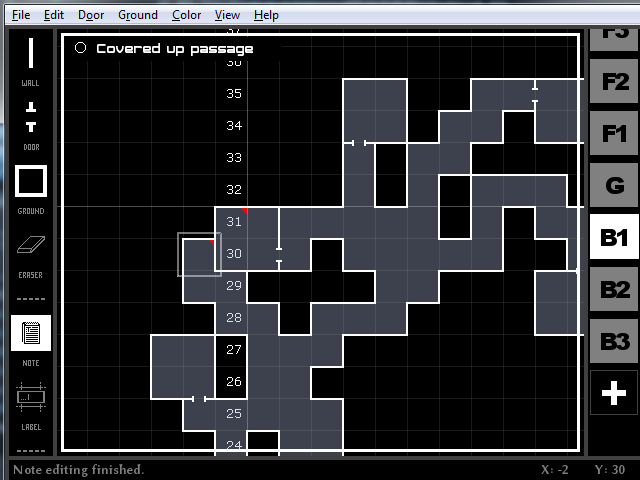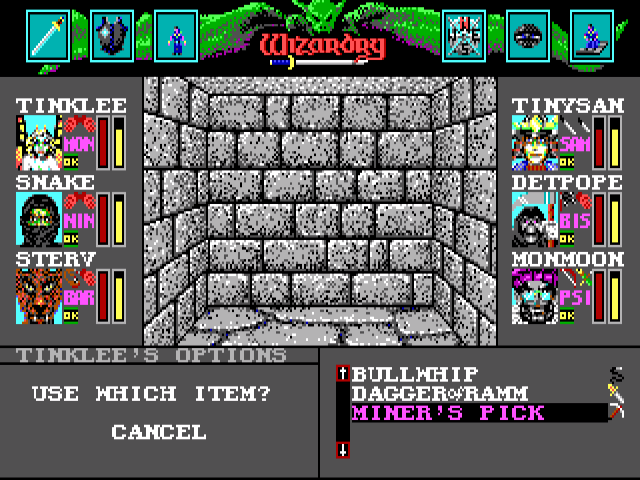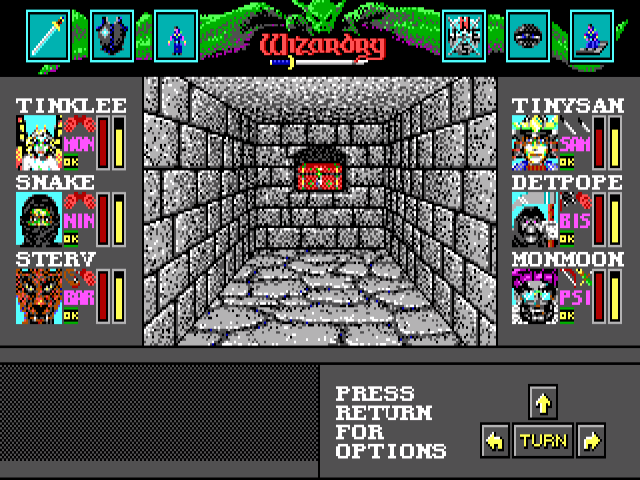 TREASURE!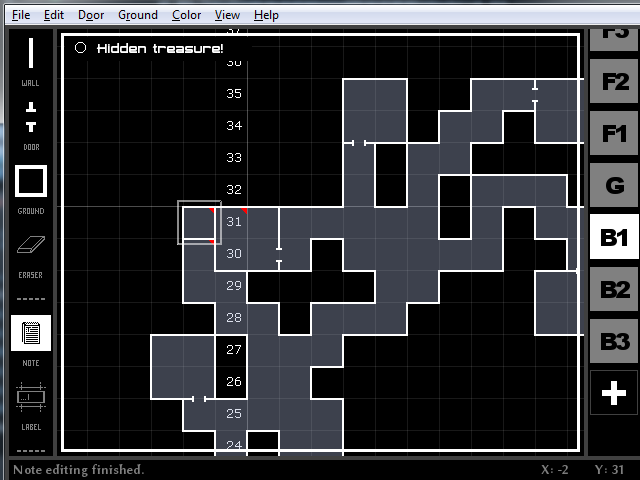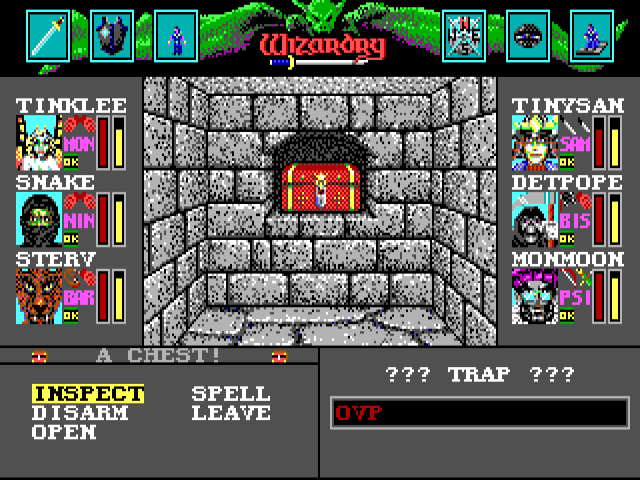 Yeah that looks unsafe.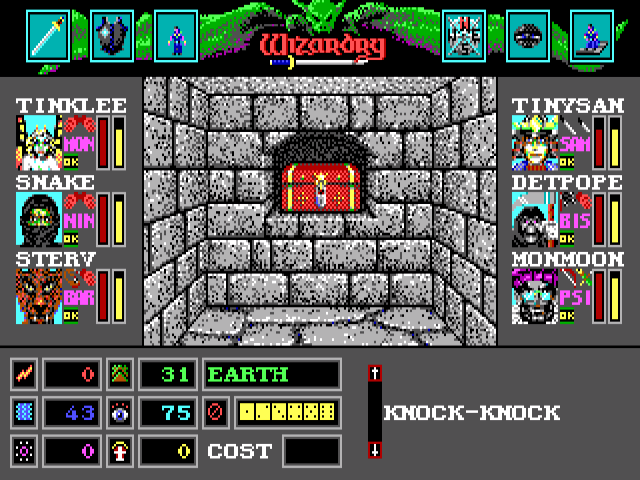 MONMOON TO THE RESCUE.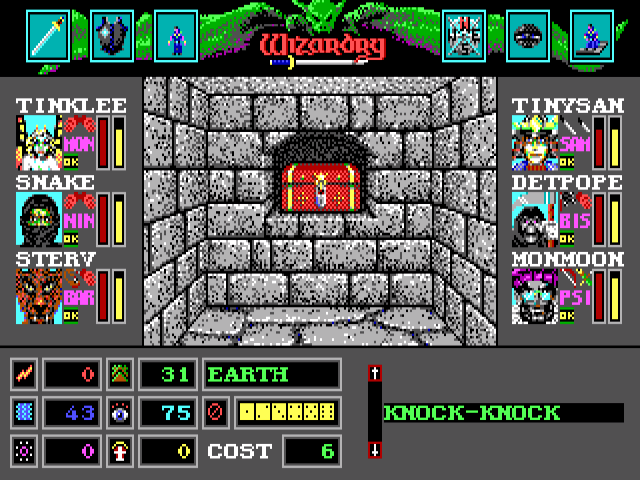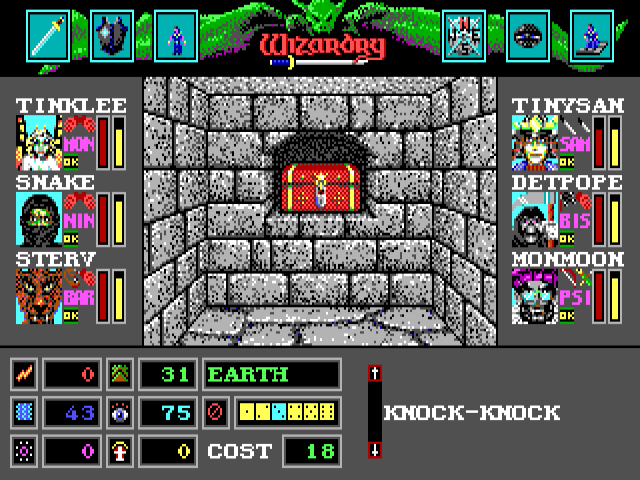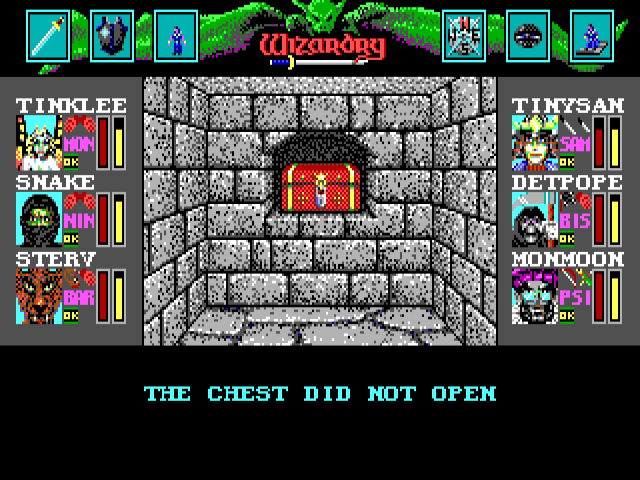 Oh.
Balls.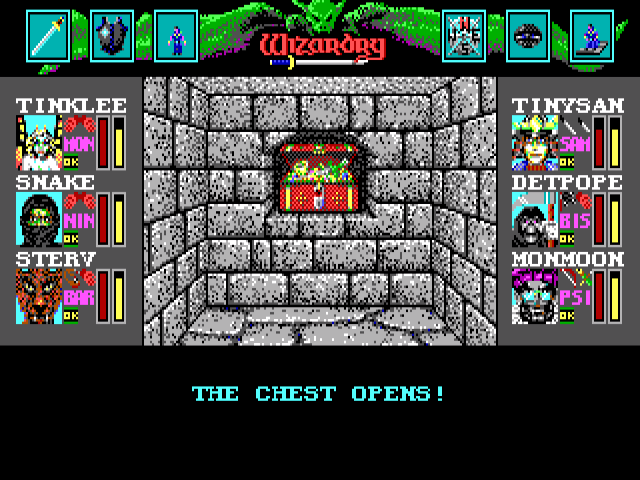 Balls, too. That was not a reload. That was just using a level 2 knock-knock after the level 3 failed. Hahaha.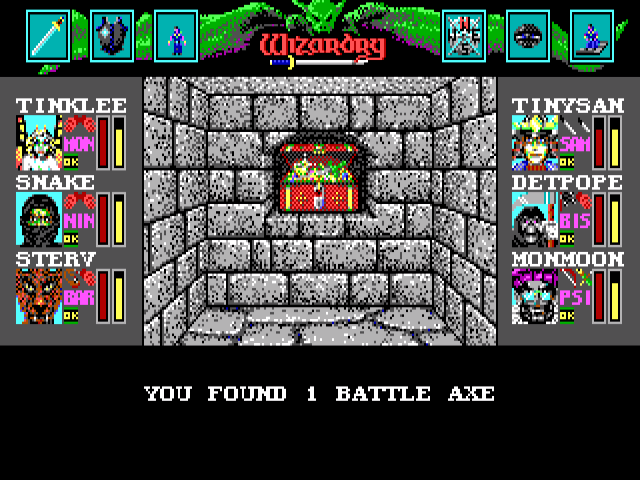 Which of course, no one can use, I think.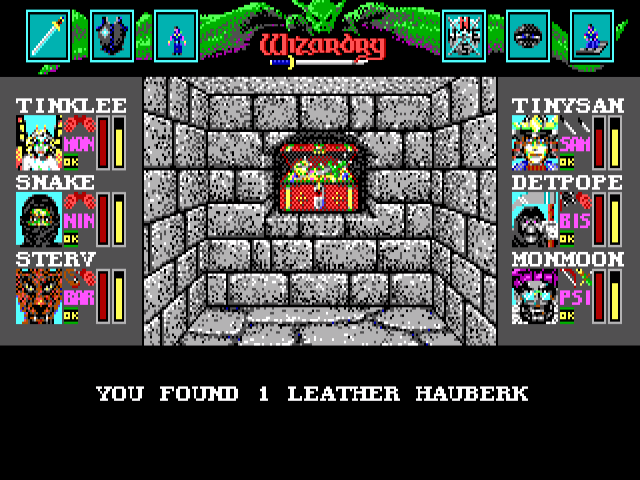 That might be useful for TINYSAN.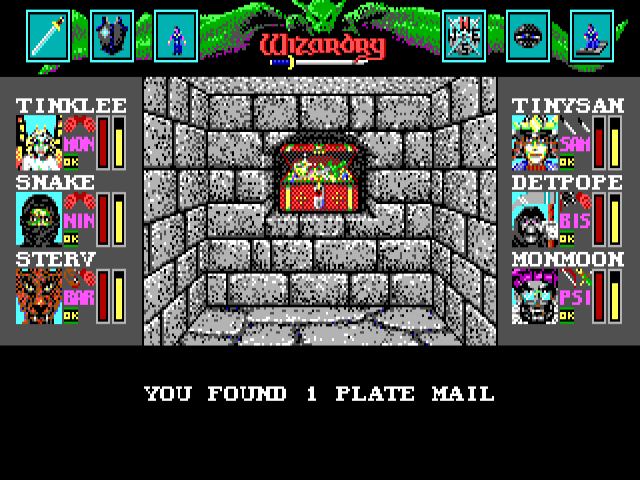 Yeah, no.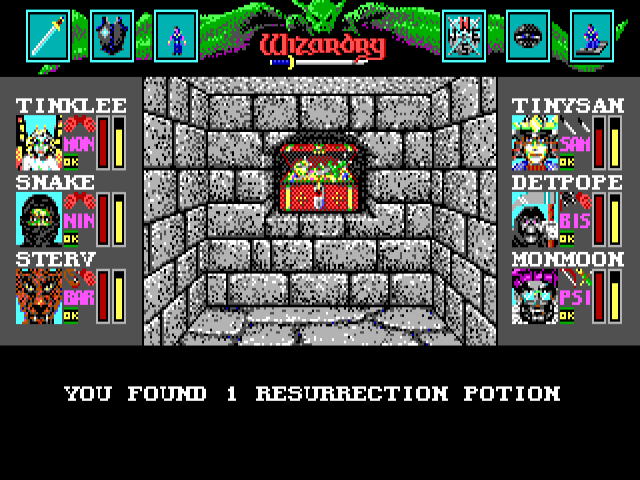 Do they pour it through the dead one's throat?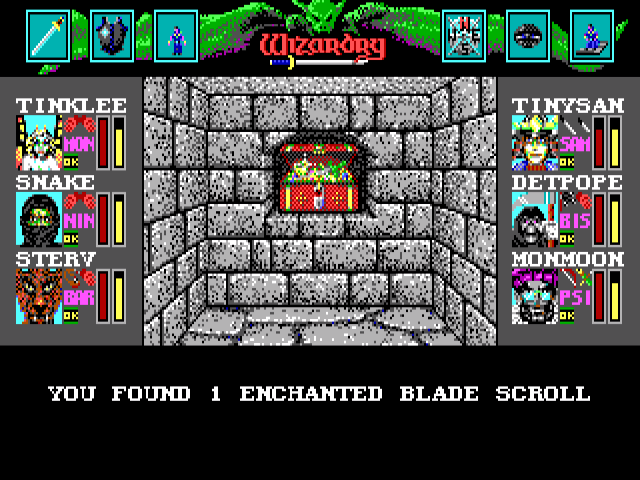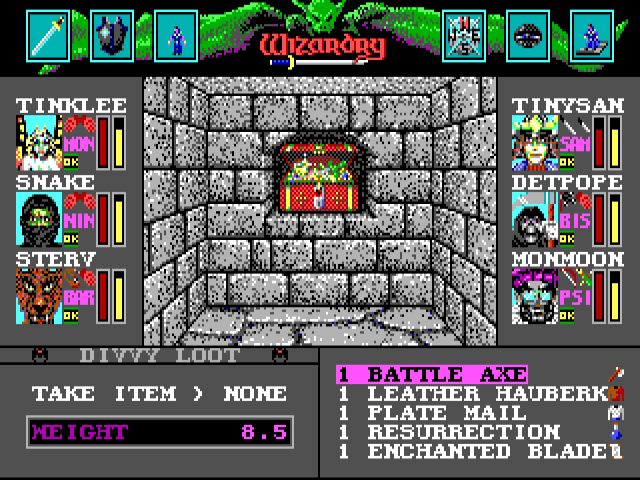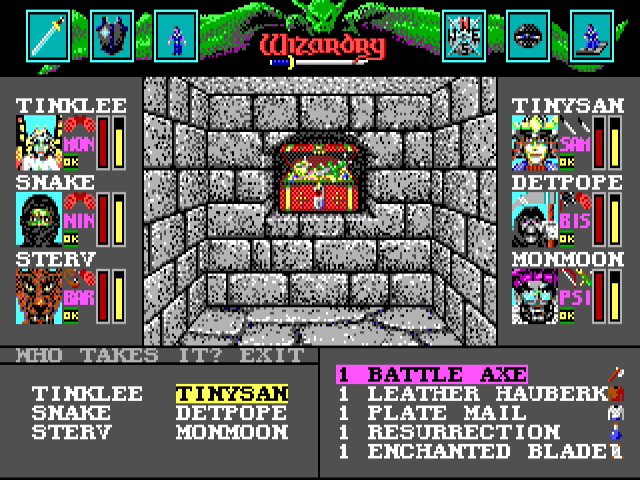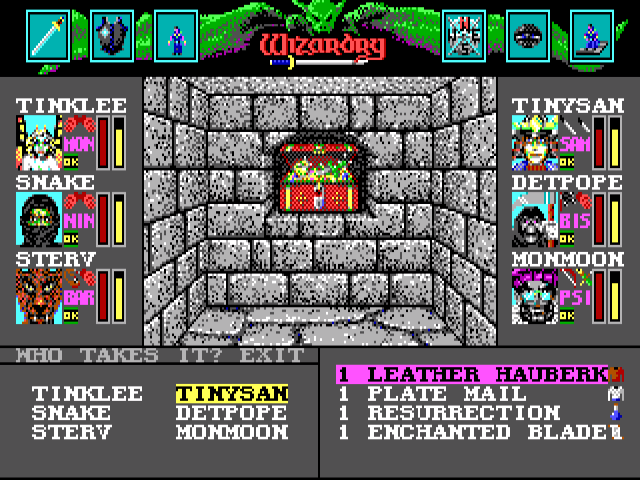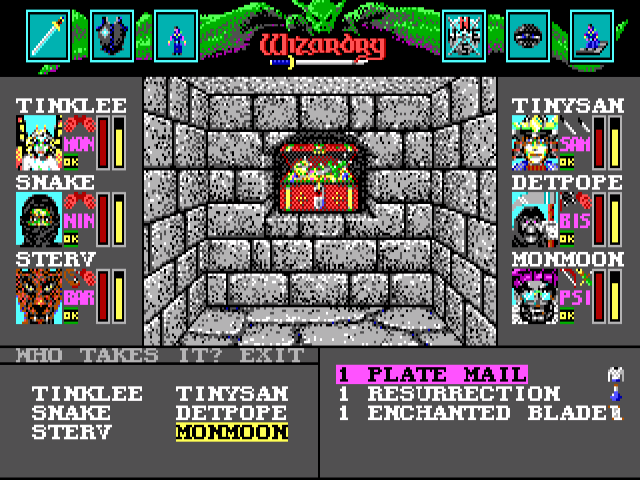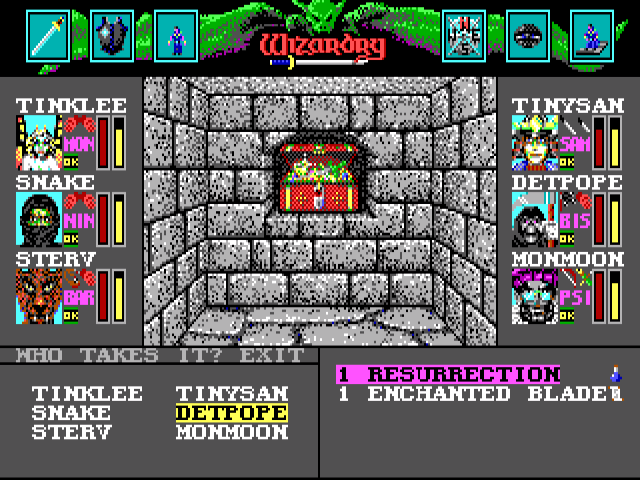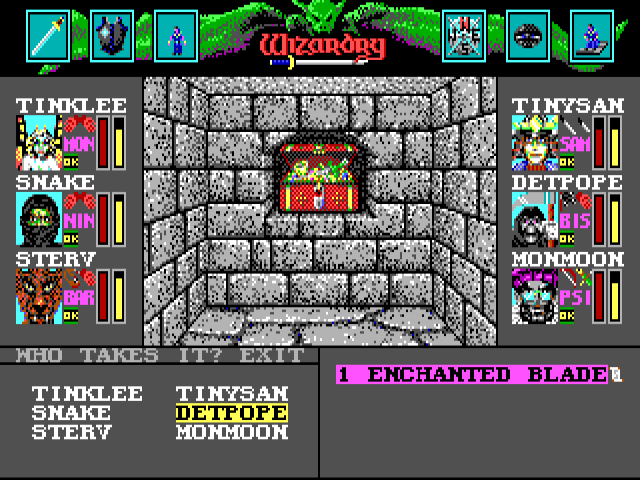 That was a bunch of treasure. Hell yeah.