Part 37: A restaurant?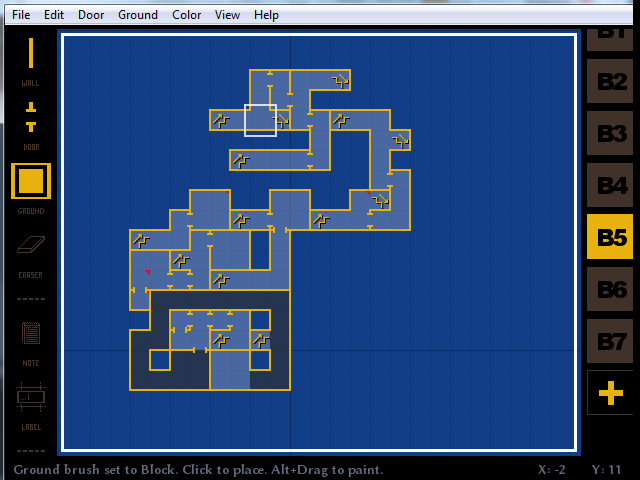 IT'S MAP TIME.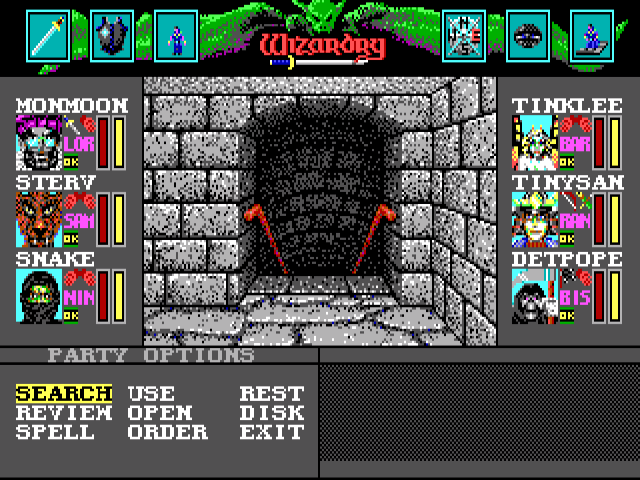 Goin' down is a thing that needs to happen.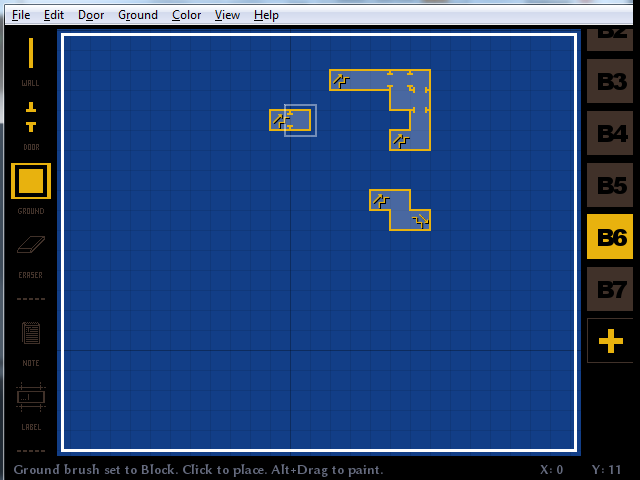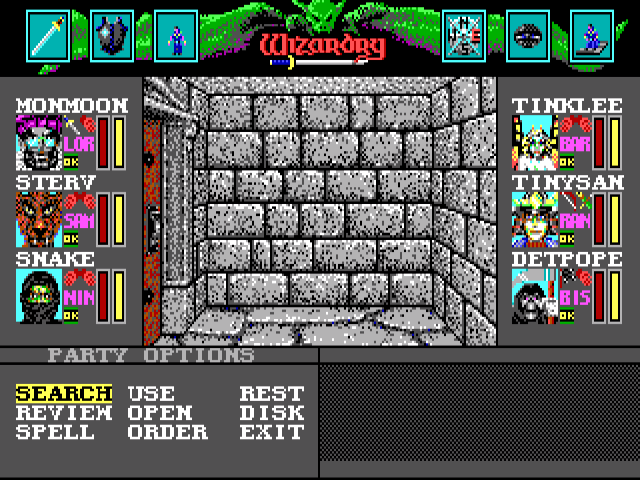 Of course, there are doors downstairs.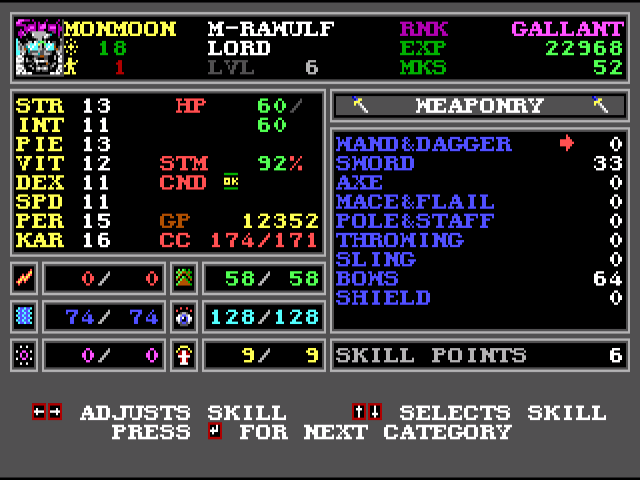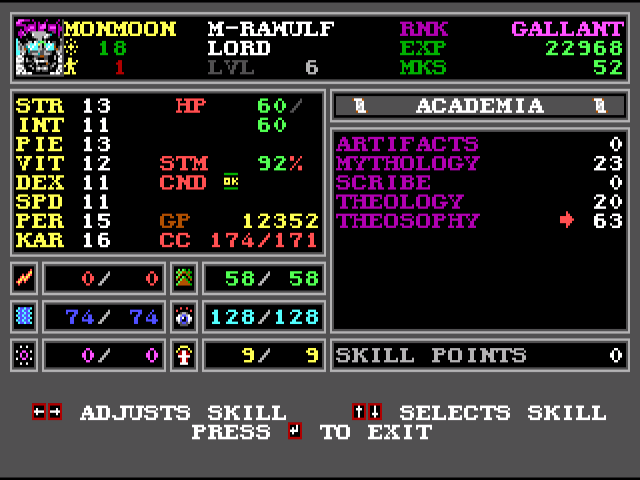 And MONMOON got a fairly decent level up!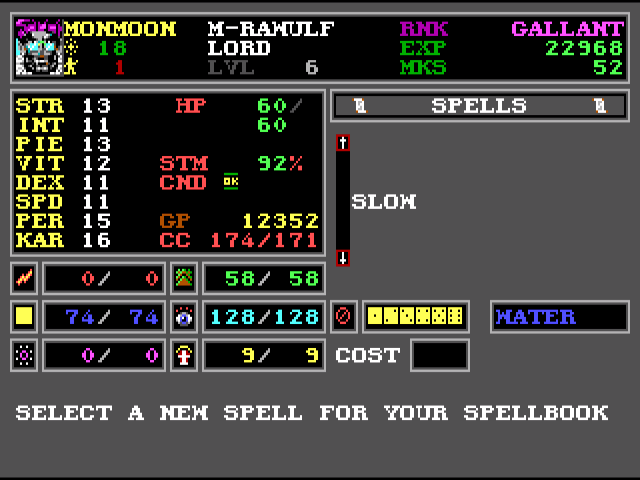 Unfortunately, this is the best spell that appeared. Oh well.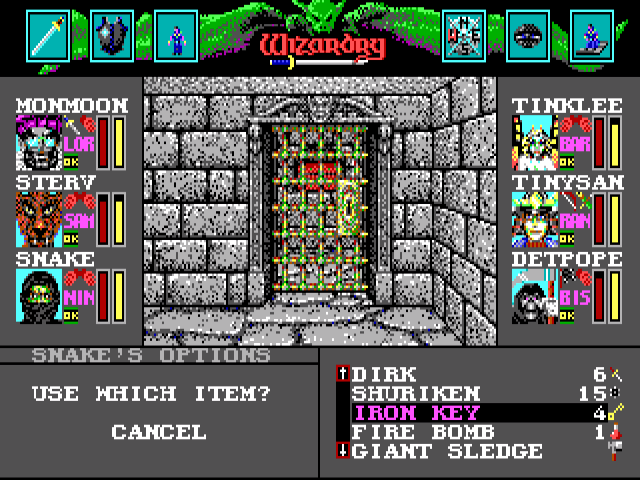 Nothing works.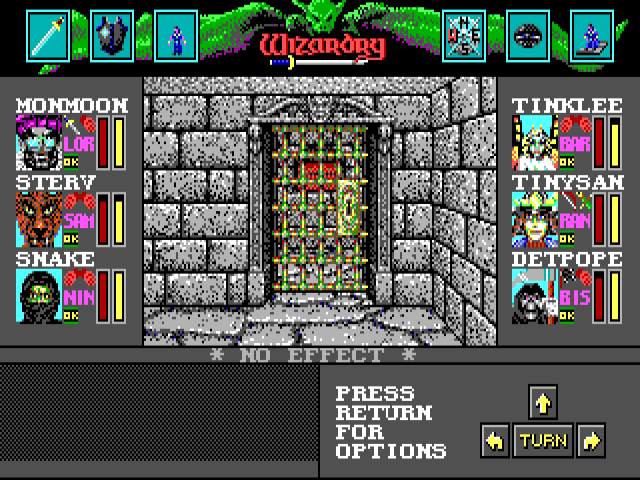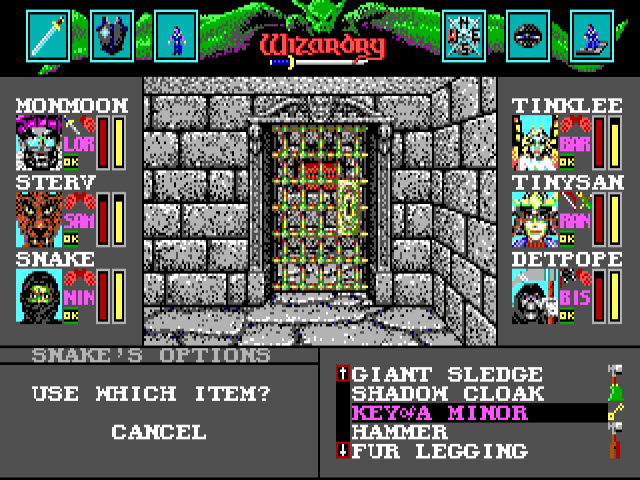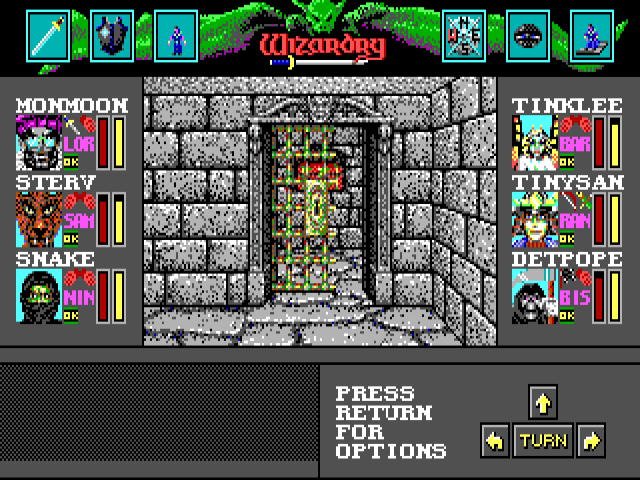 MUSICAL key worked!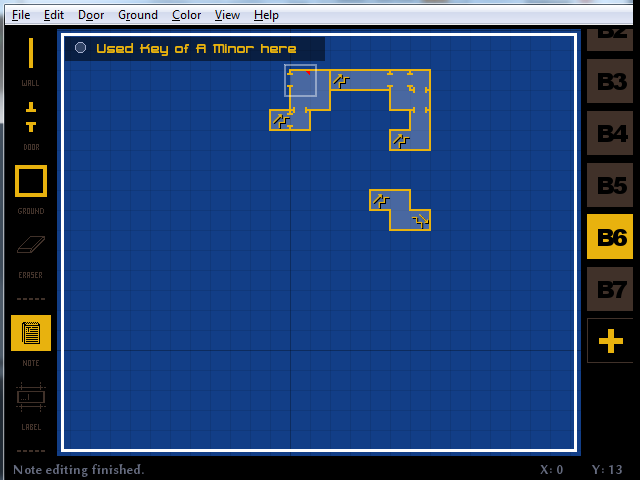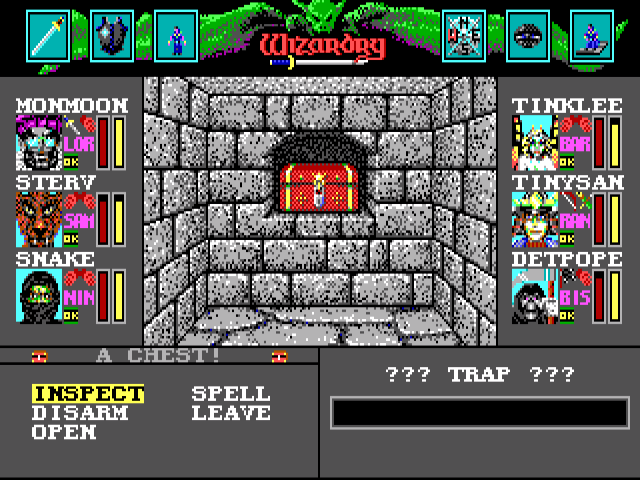 A treasure!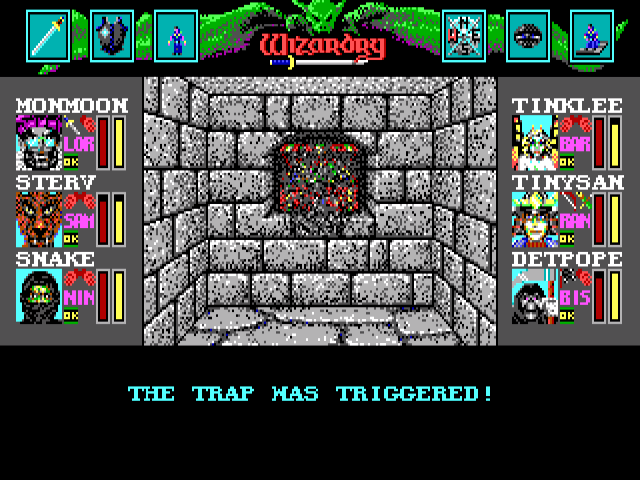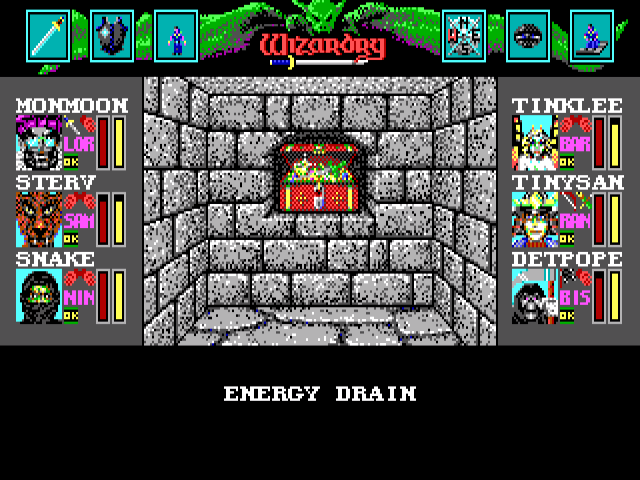 GOD DAMN IT.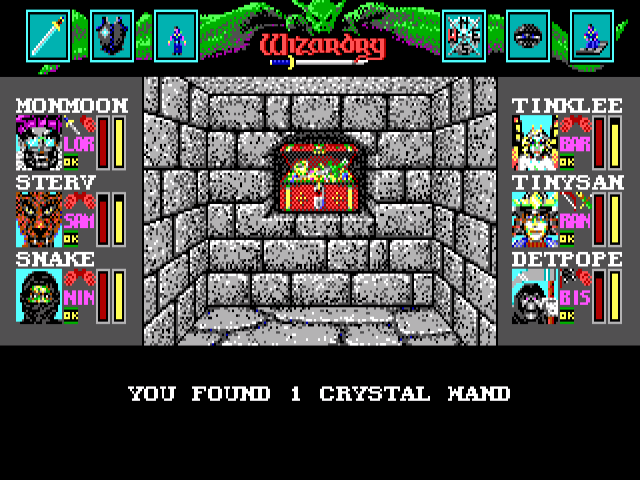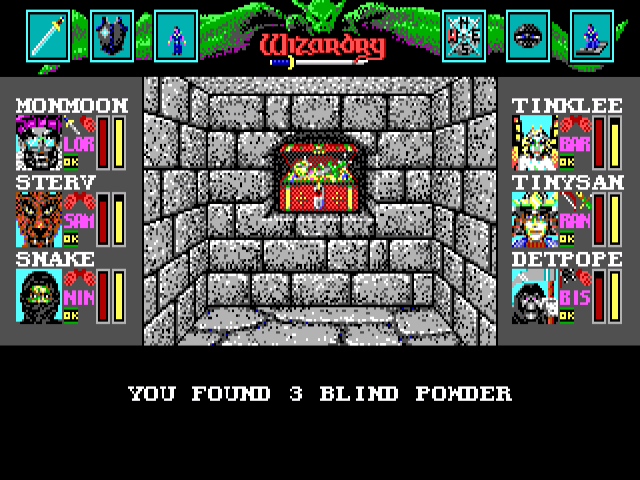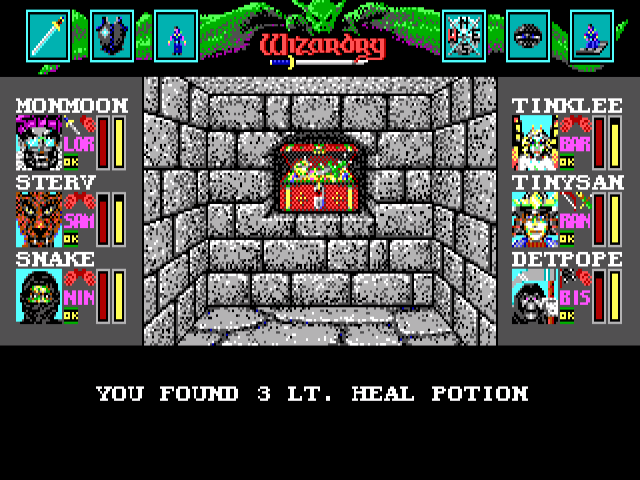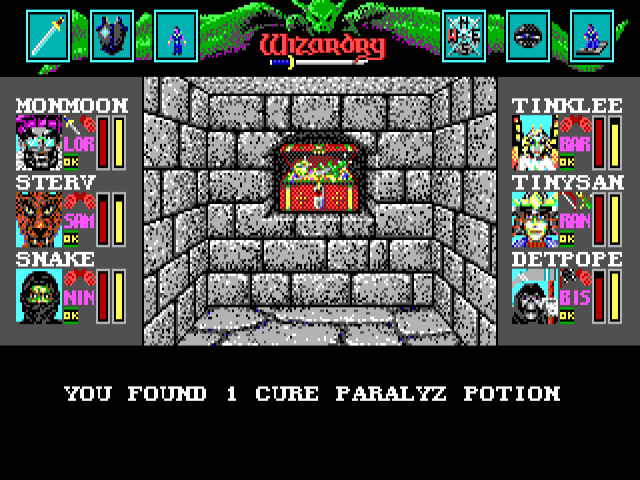 I guess the wand is the important one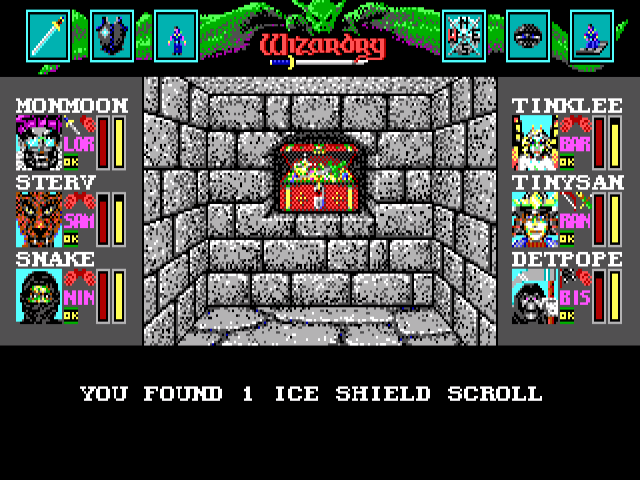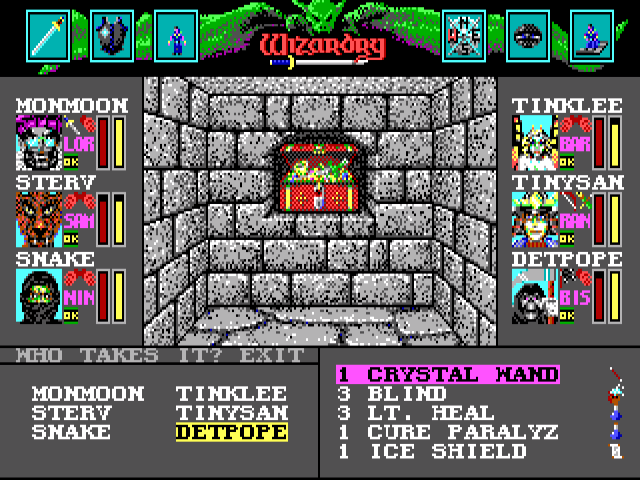 : "THIS IS MINE BY RIGHT. BESIDES YOU ARE ALL TOO IGNORANT TO APPRECIATE THIS CRAFTMANSHIP."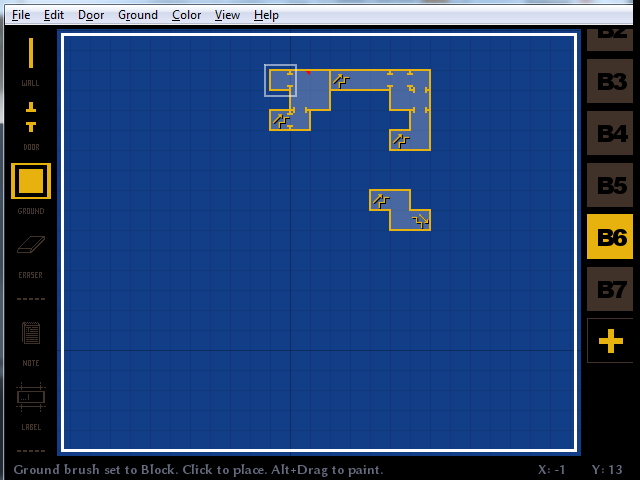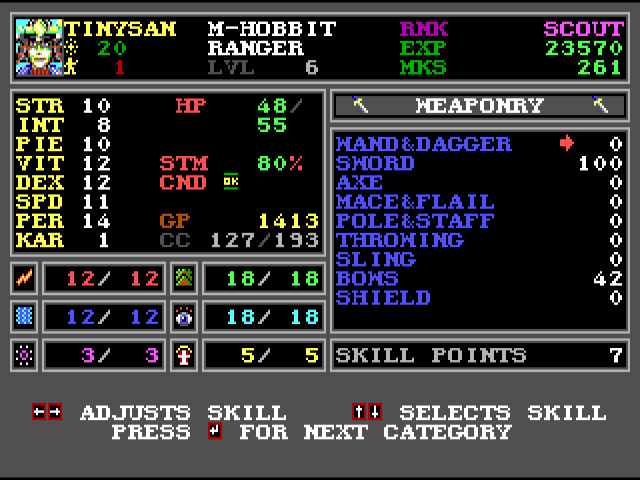 TINYSAN also got a fairly good level up! His piety is ABYSMAL though. Will need to switch jobs again in the near future to something else because goddamn, hopefully his int will increase.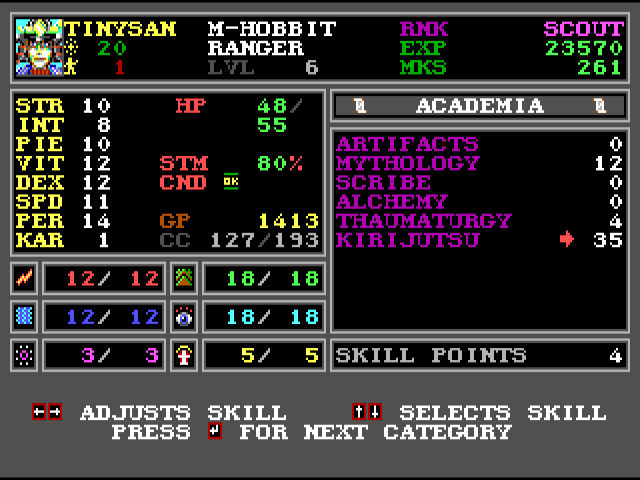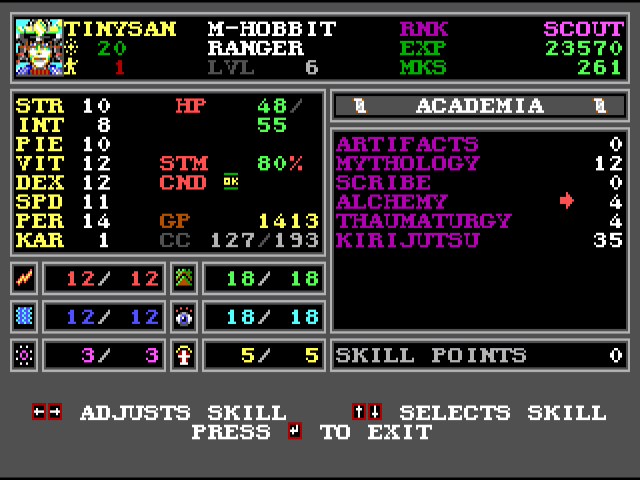 Sure. Let's give him a goddamn alchemy spell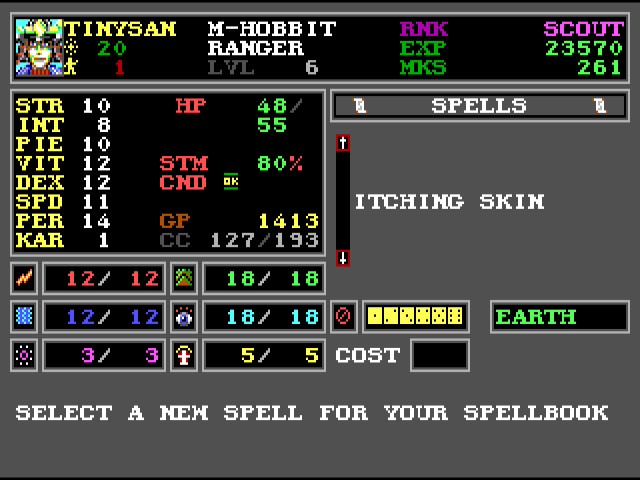 Bah!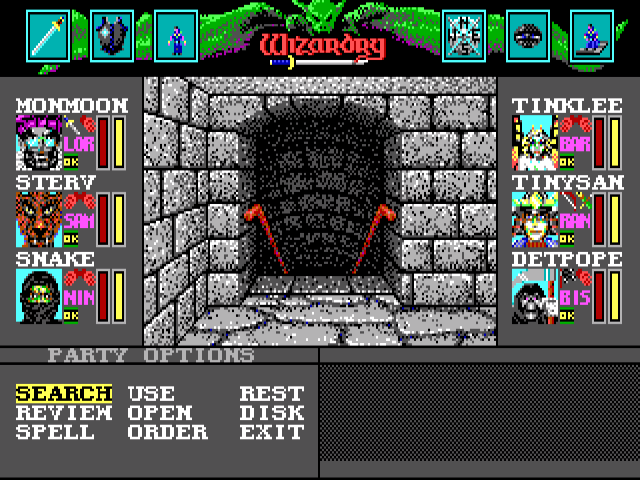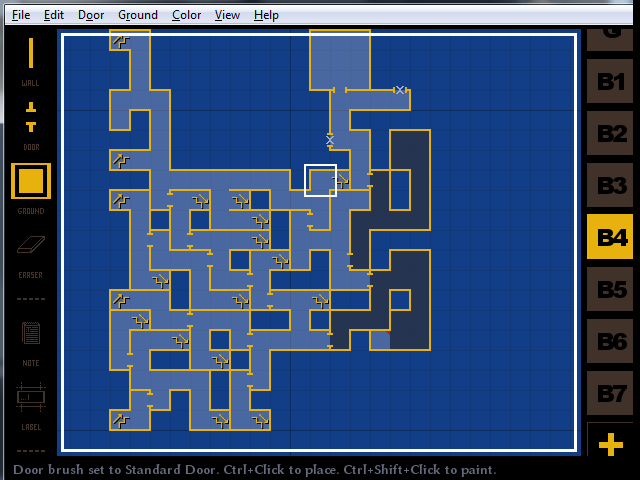 More advancement.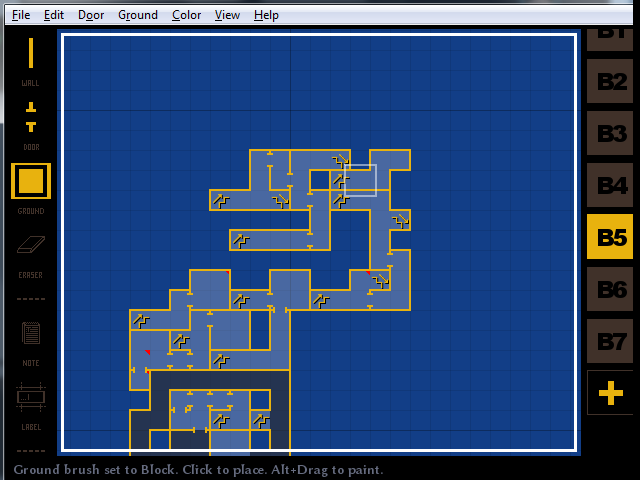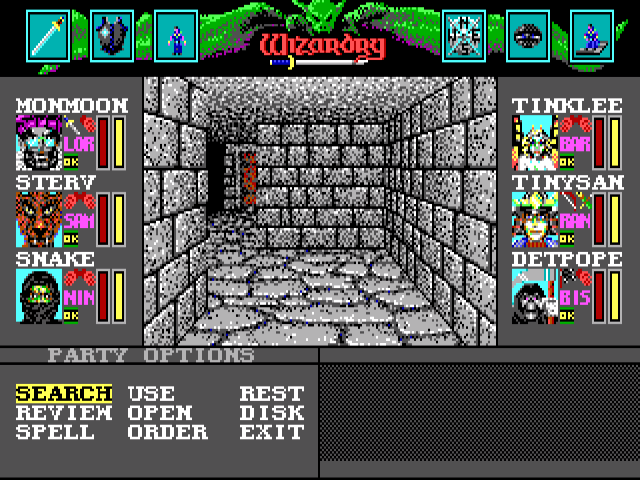 Rooms, rooms rooms.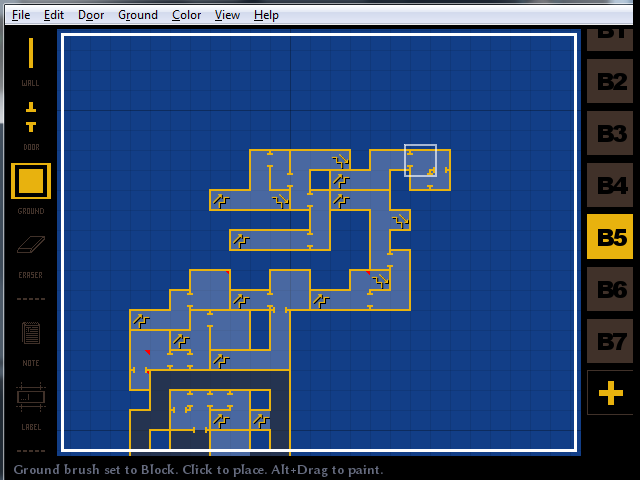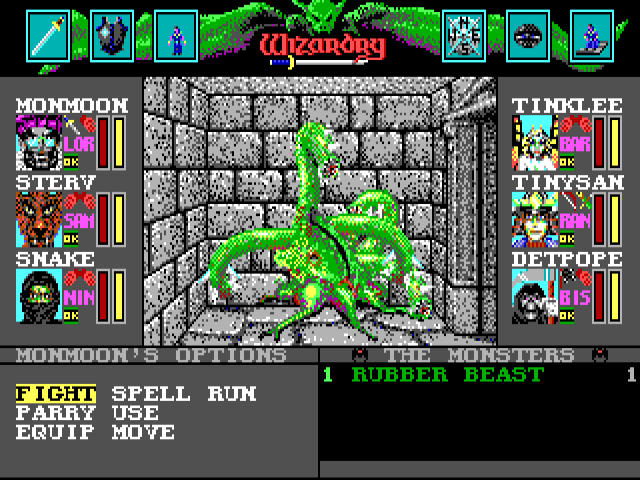 Another Rubber Beast! Let's kill it!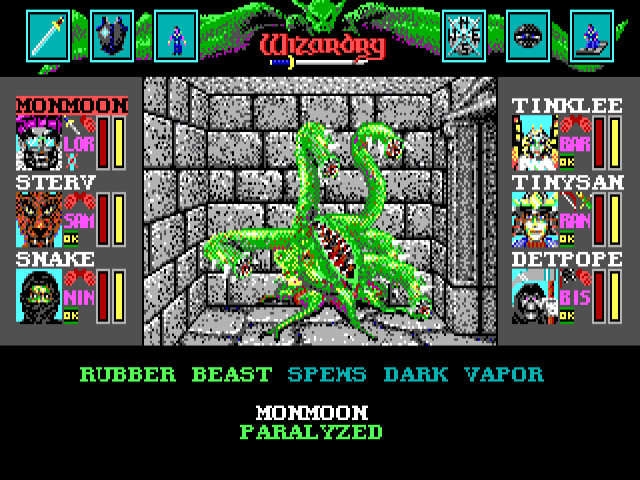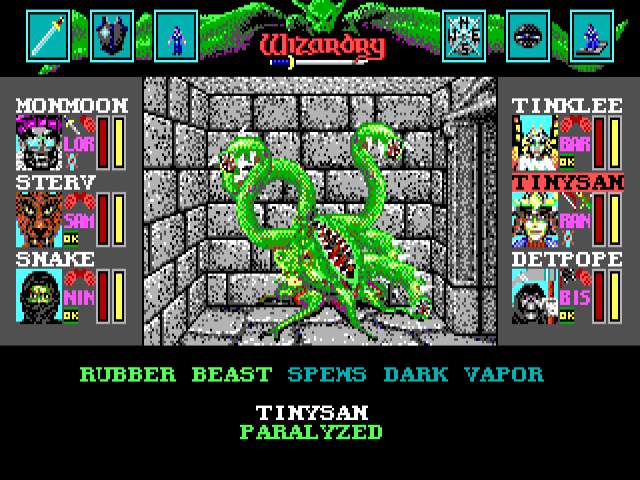 Damnit!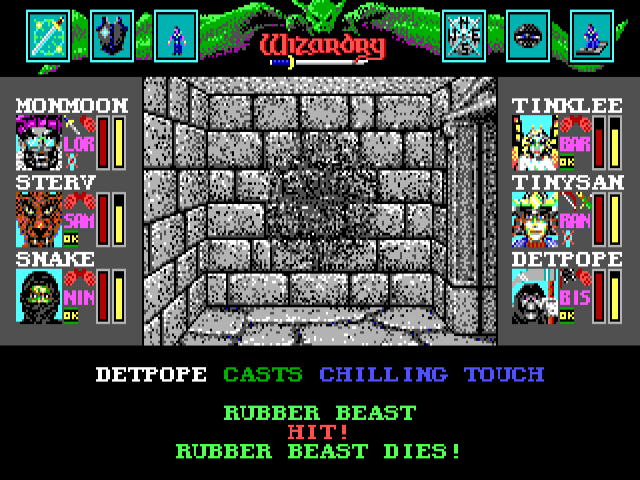 That was not that bad. Two paralyzations. That sucks.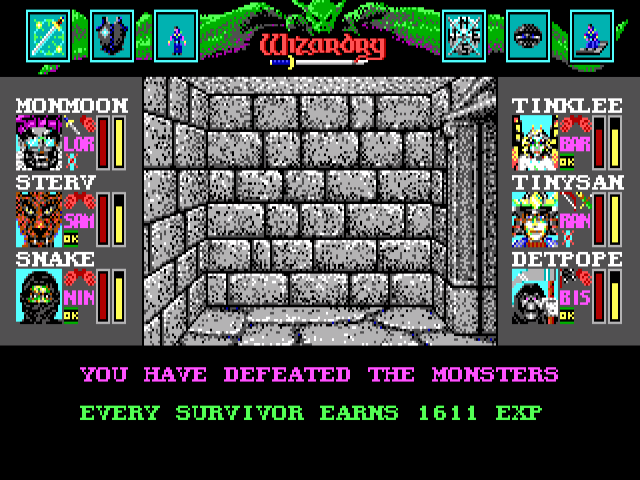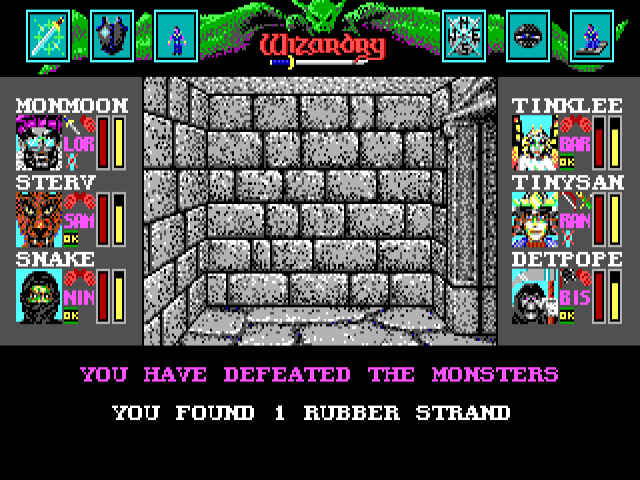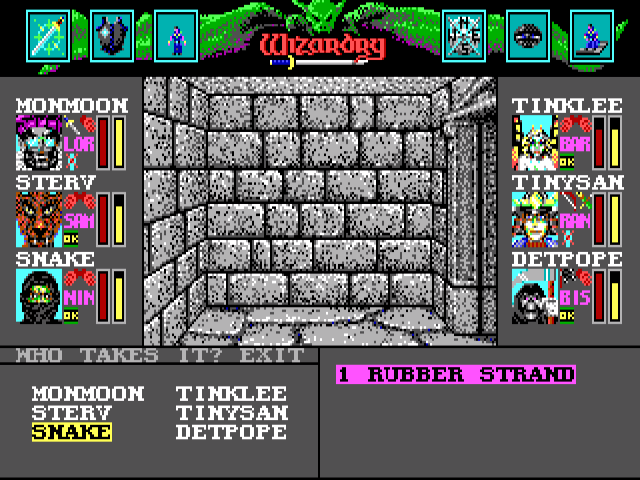 Sure!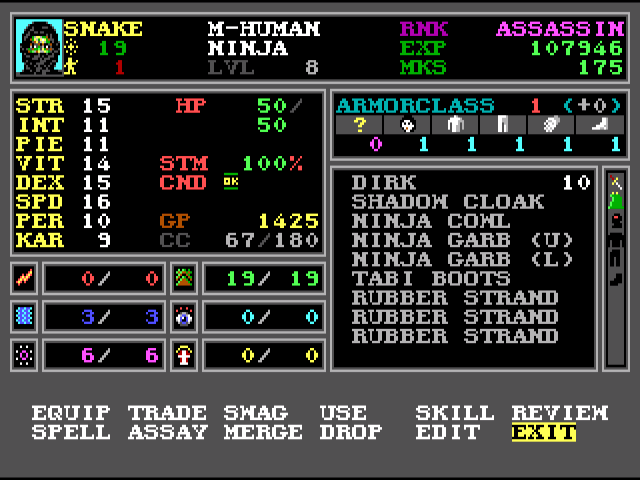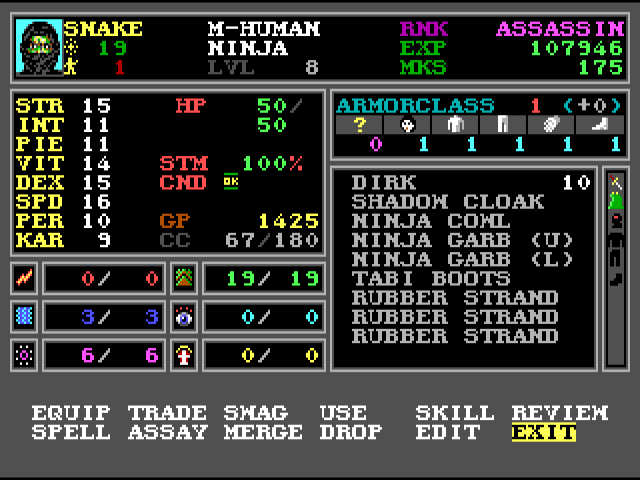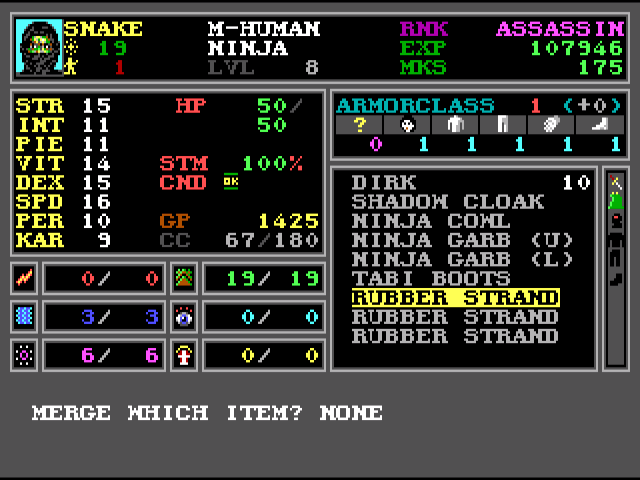 Let's mix this shit!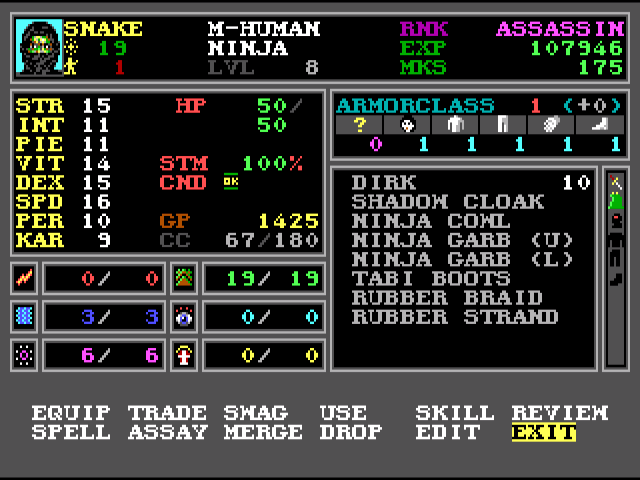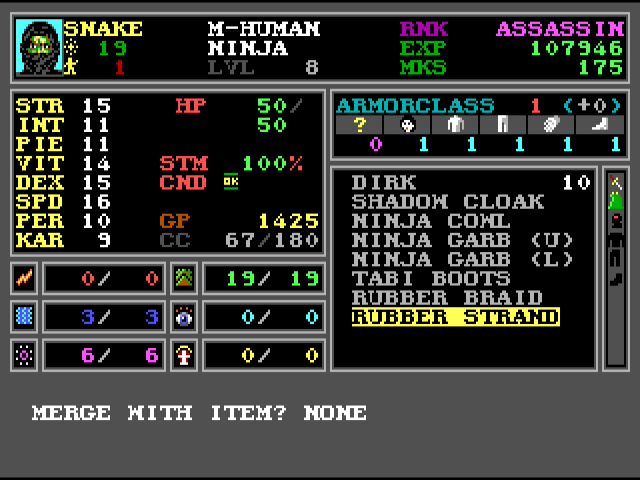 This cannot be mixed together! Hm
there must be something else.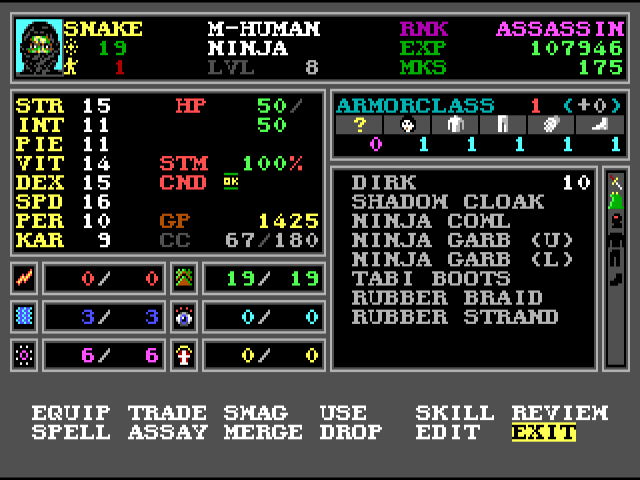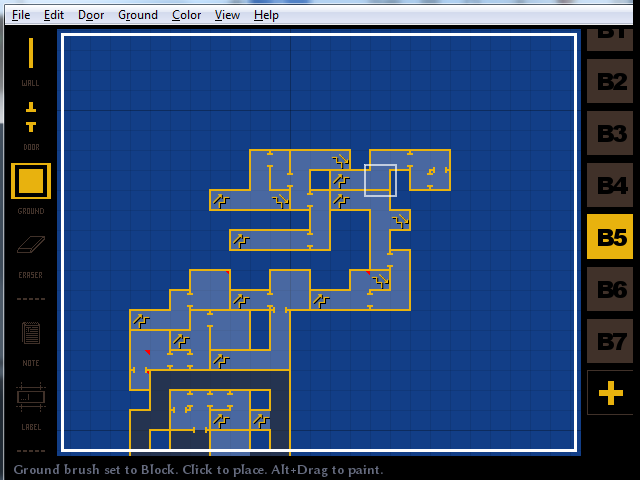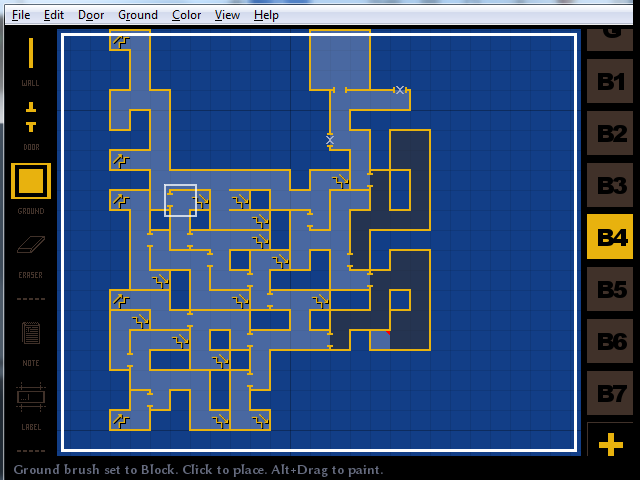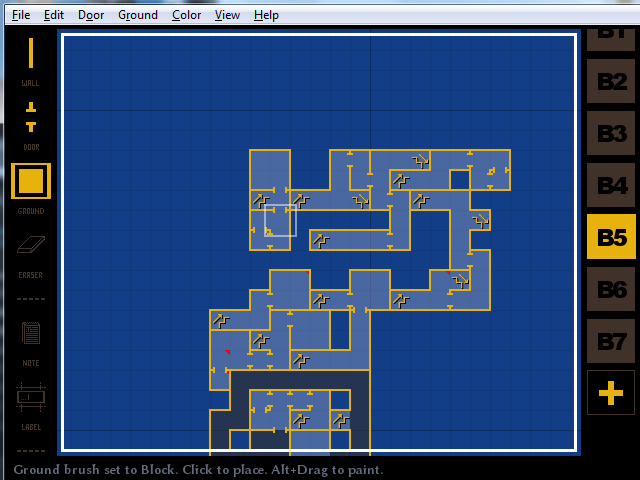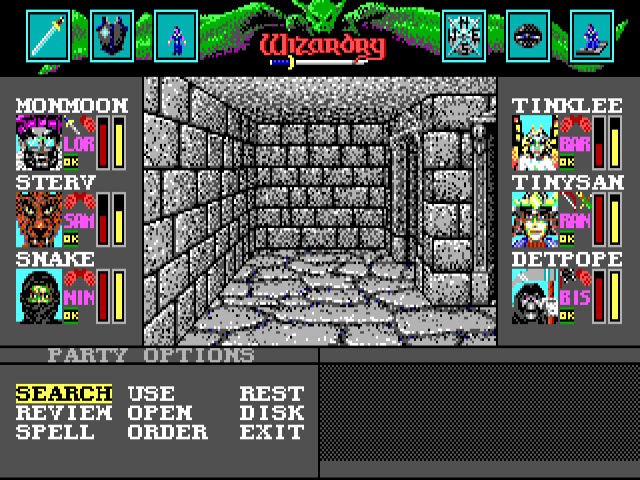 Maps, maps maps.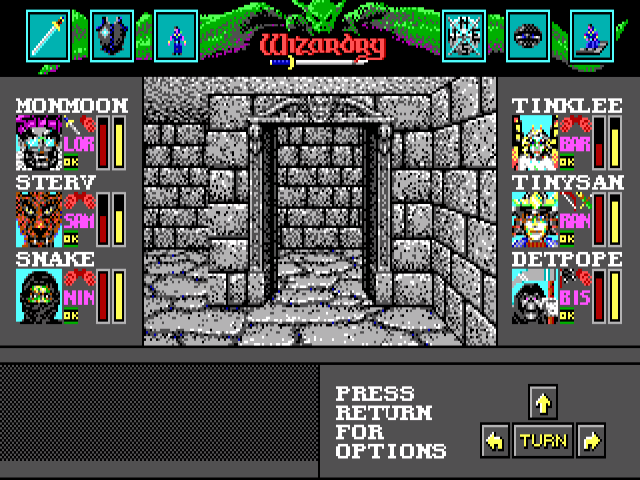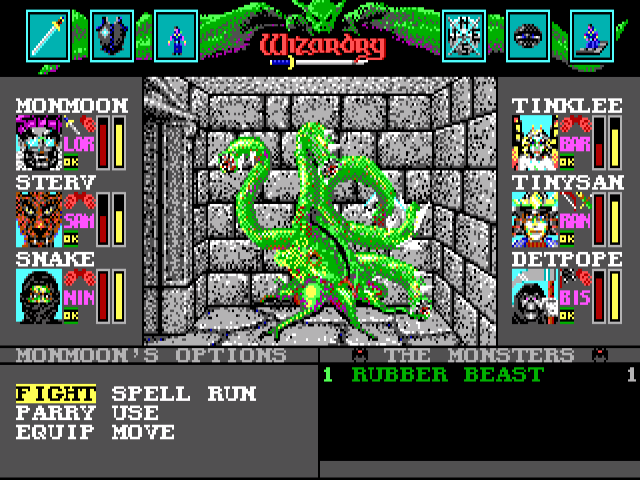 And ANOTHER rubber beast! Is this the last one?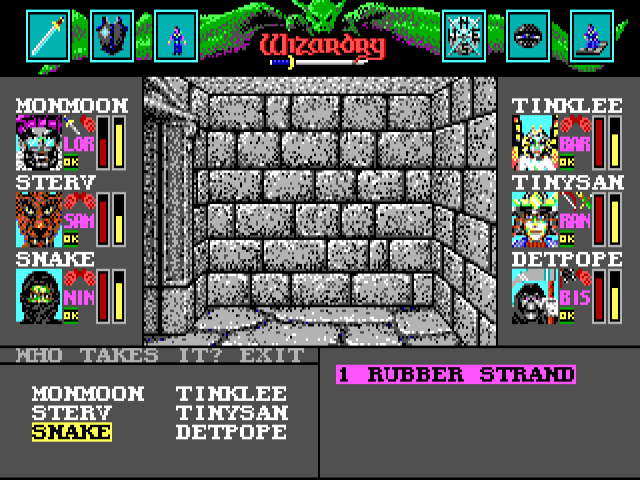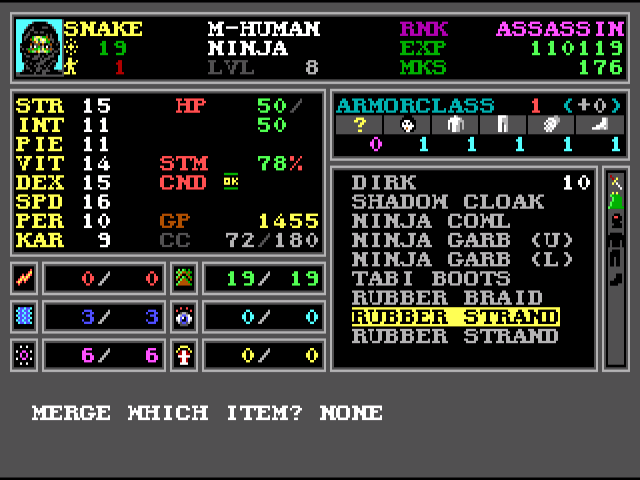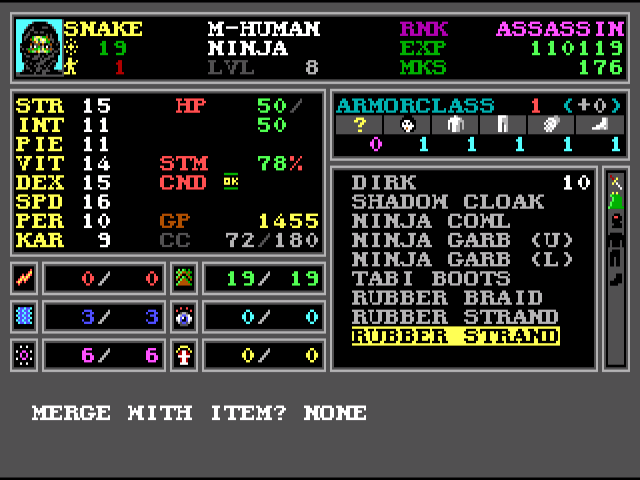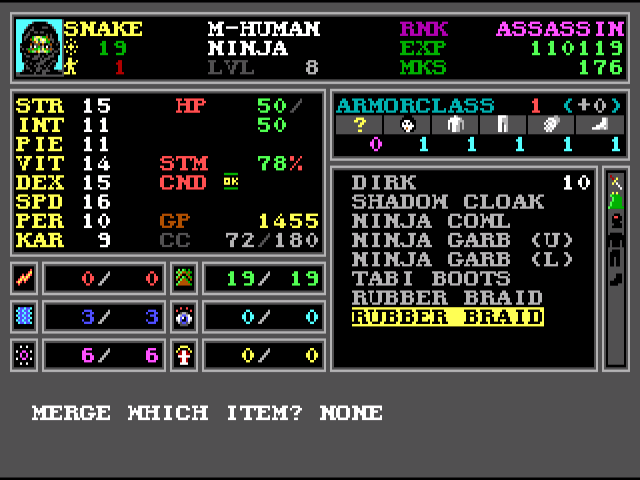 Yes!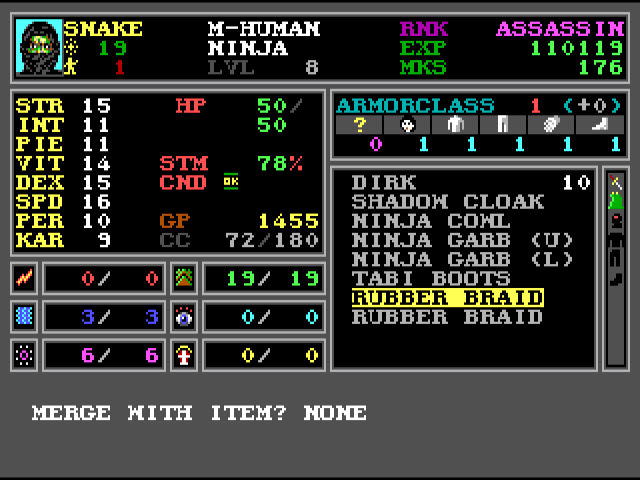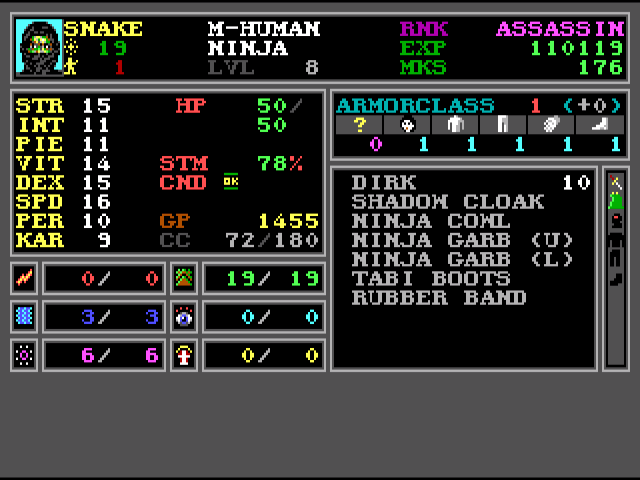 And the mix is over!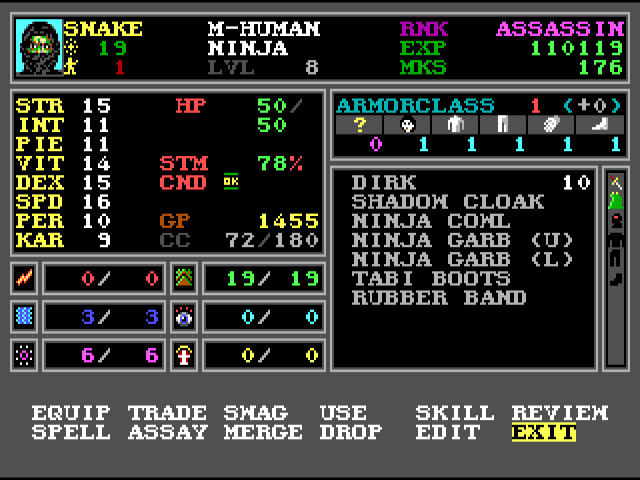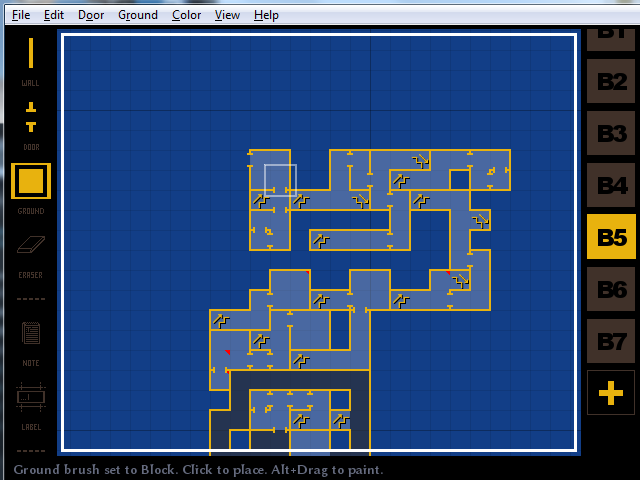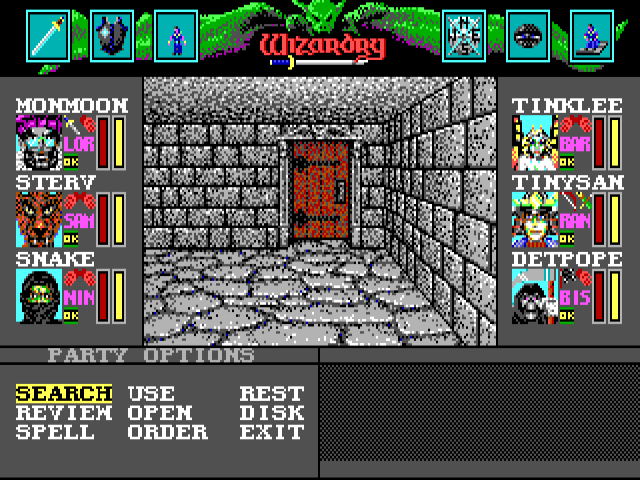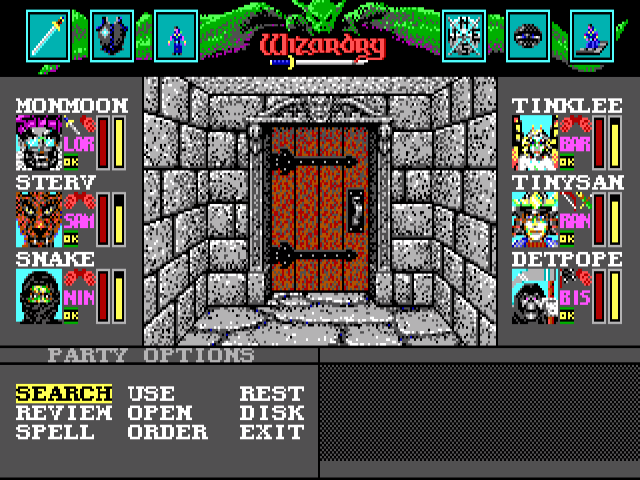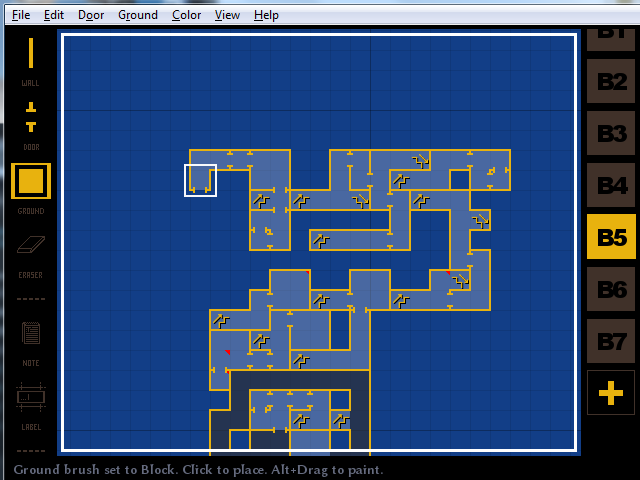 Just advancing.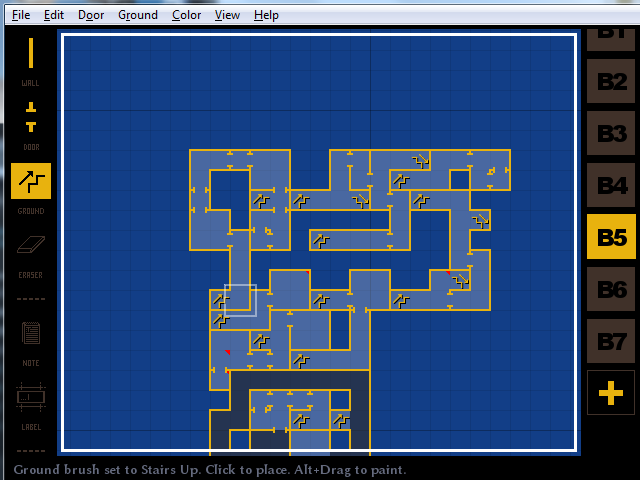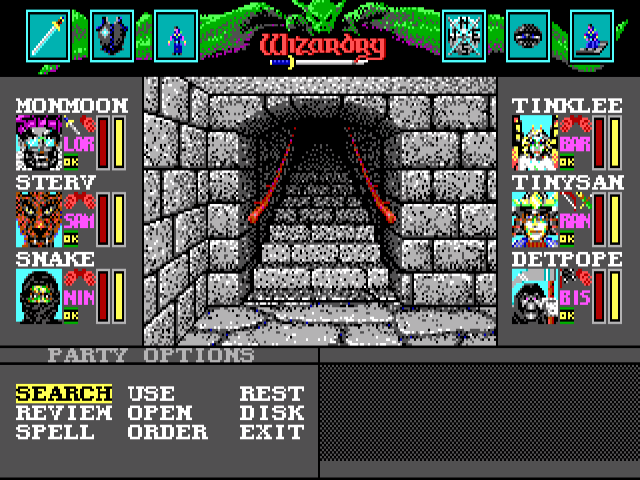 Upstairs!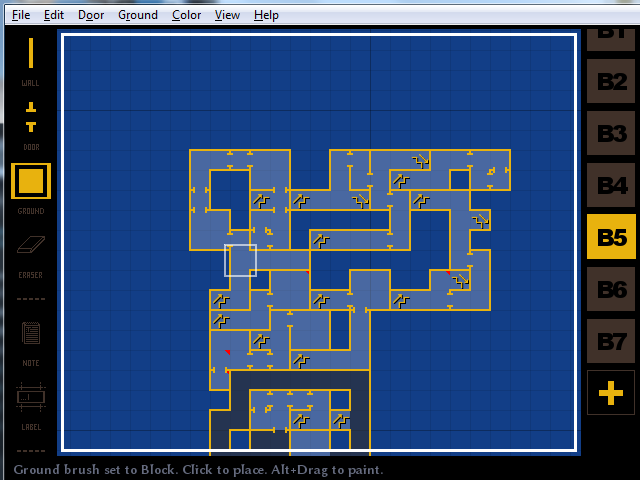 There's a passage here!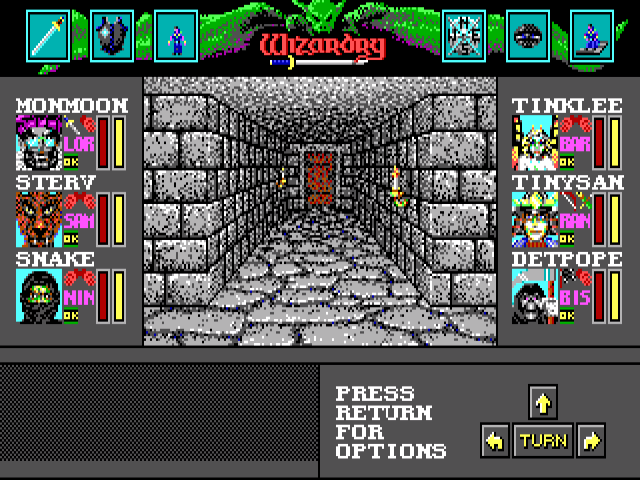 With candles!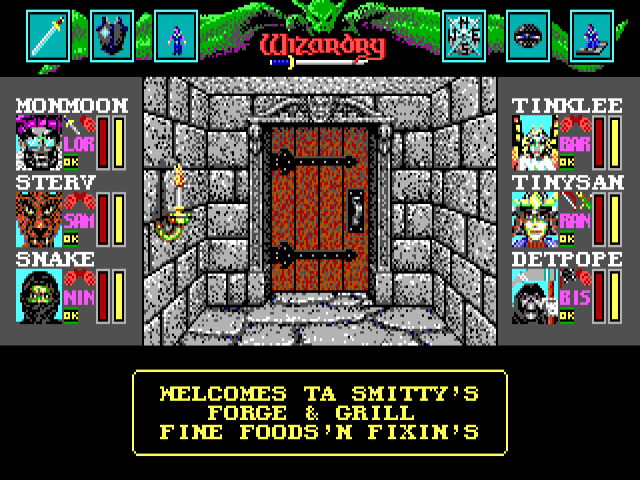 Uhhhhhhh.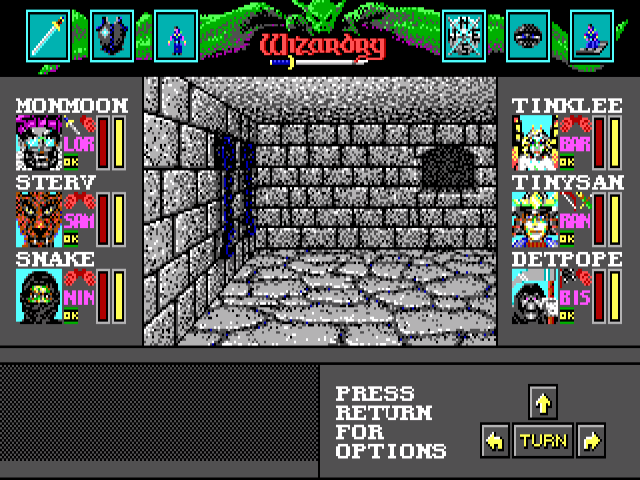 Ah, yes, the DUNGEON themed restaurant.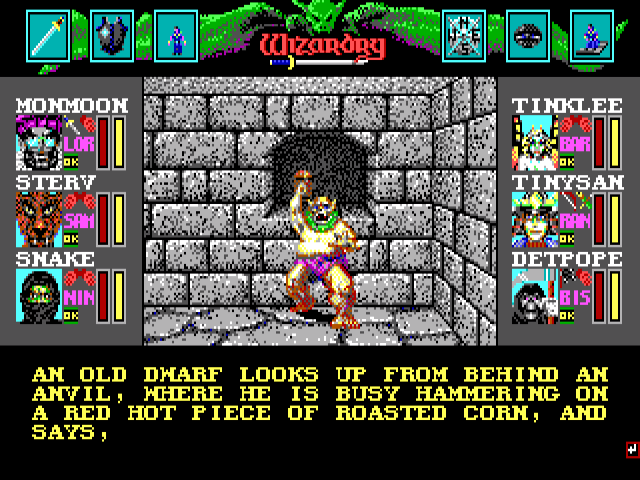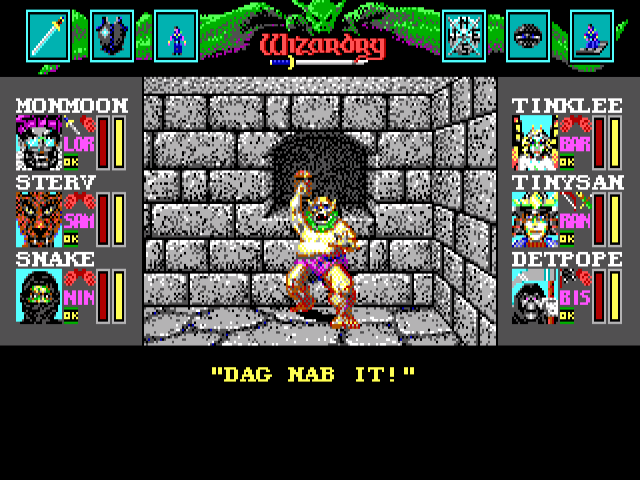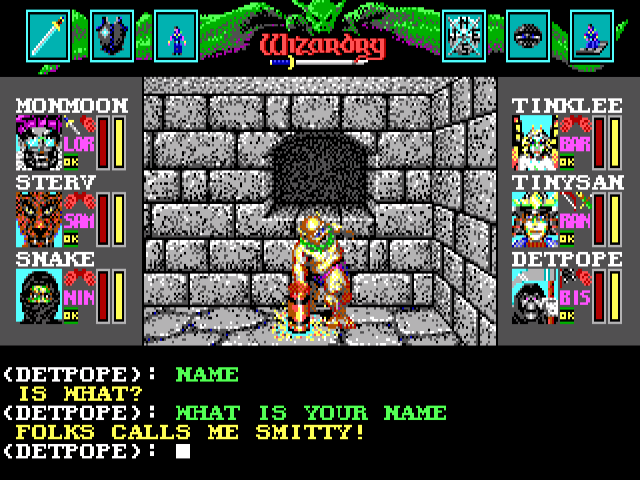 Tried to go for an Ultima joke, but it doesn't work. Name! Job! Bye!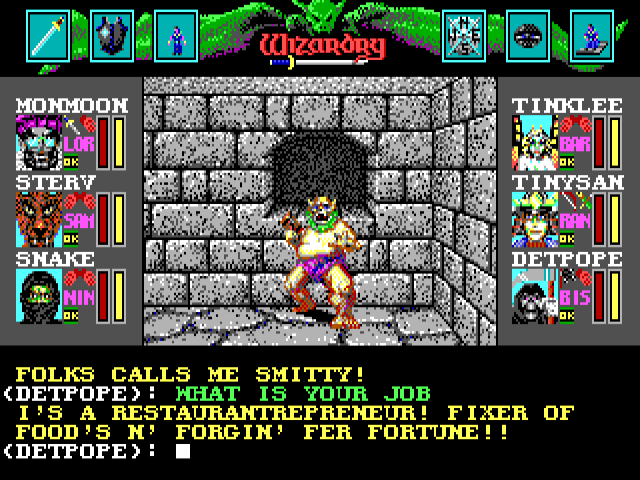 Mmmhm.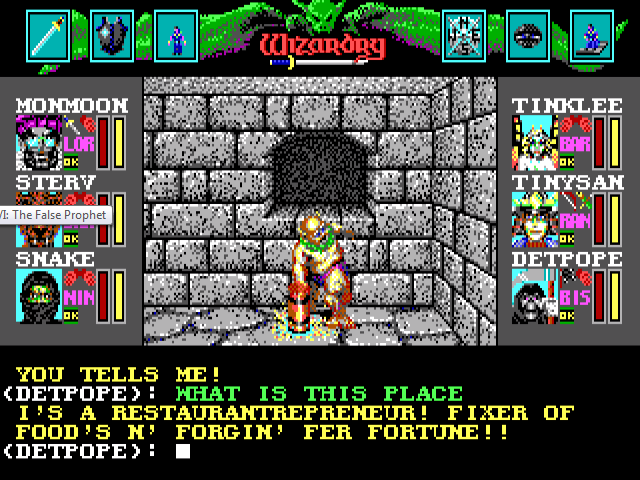 Errr. False prophet? What did I highlight there?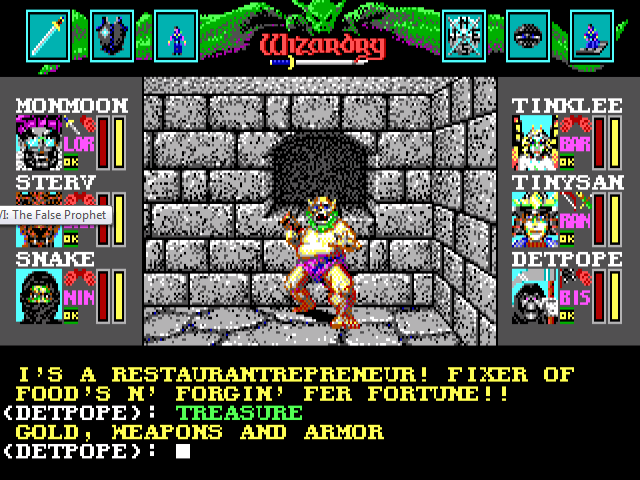 Seriously, what did I mouseover?
It's going to drive me nuts.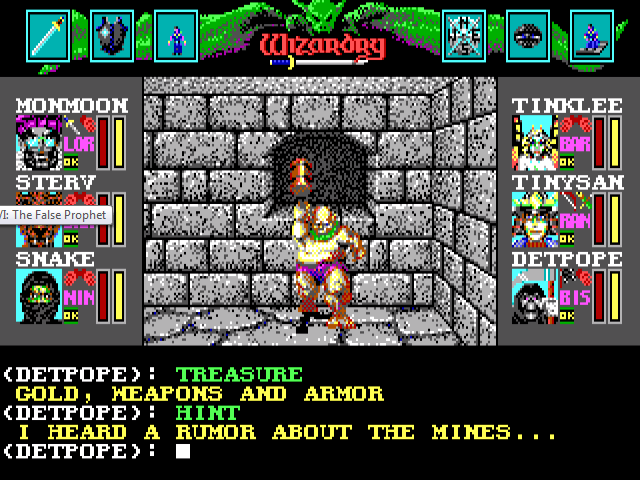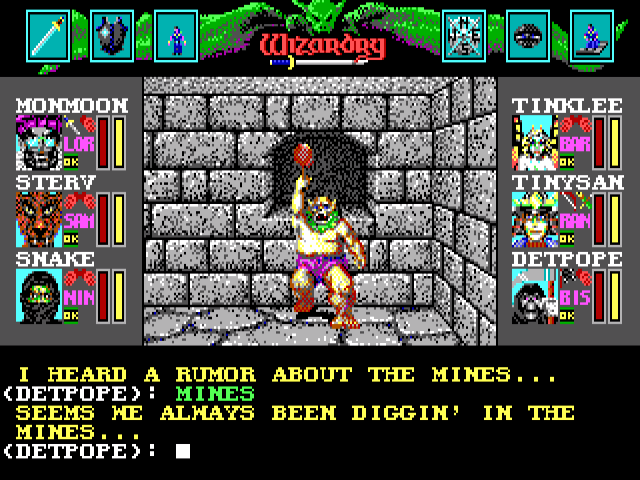 Mmhm.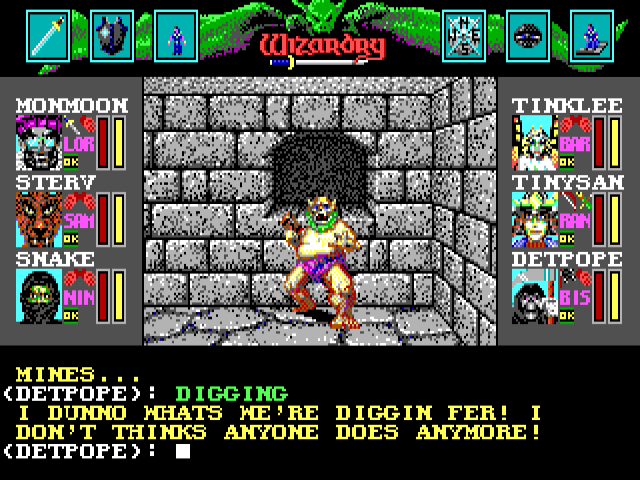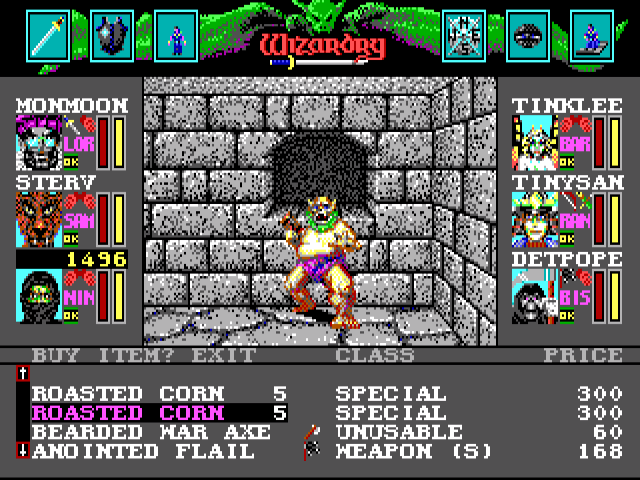 Hmm
Special.
Let's buy it.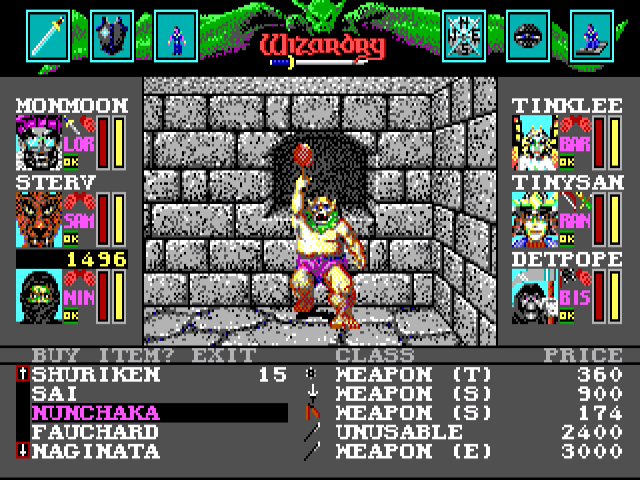 OOH! Nunchucks!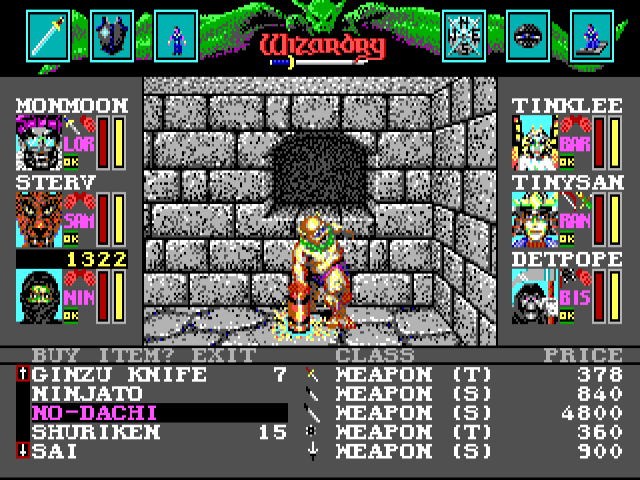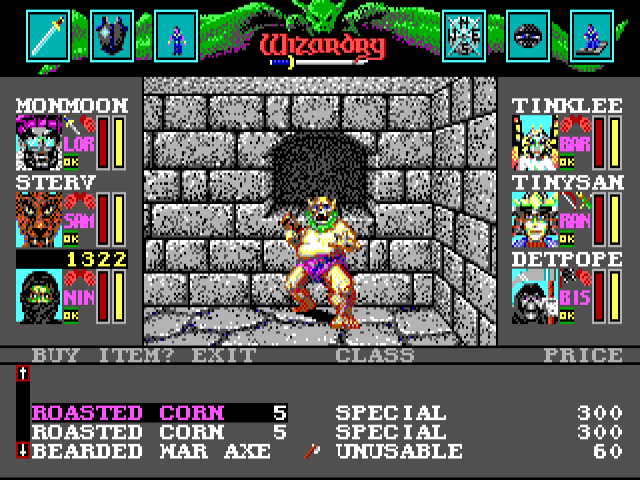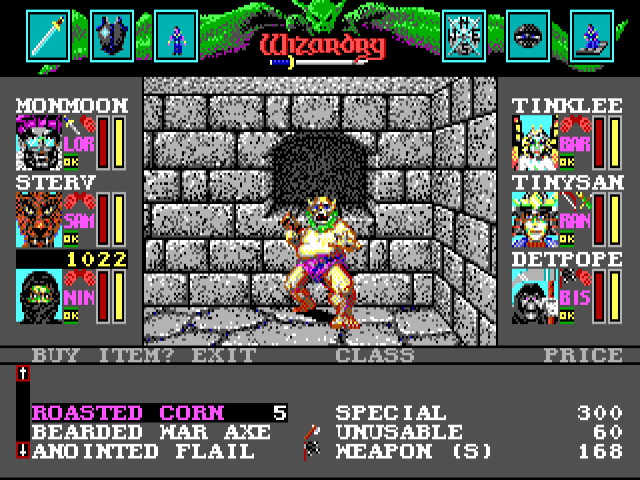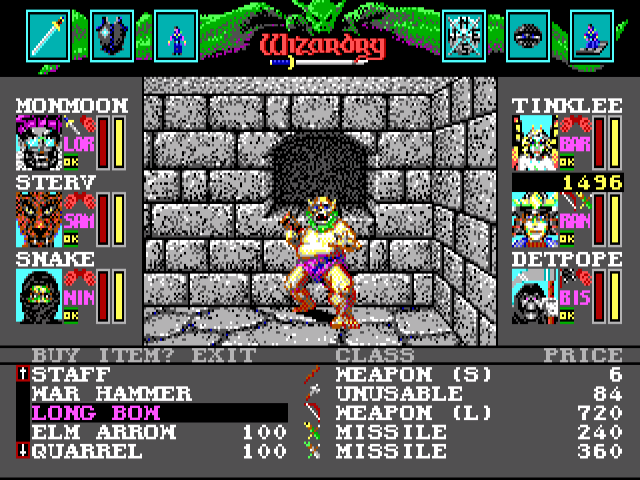 And a better bow!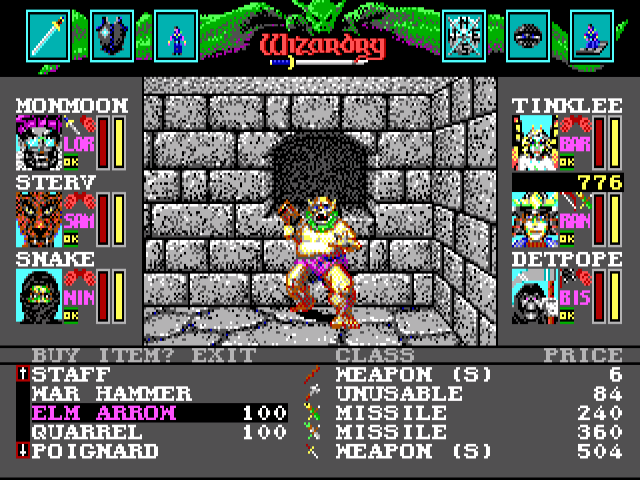 Sure, 100 arrows should last for a while.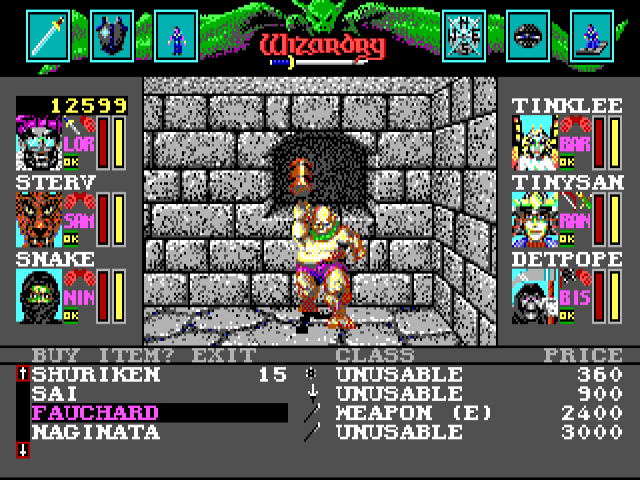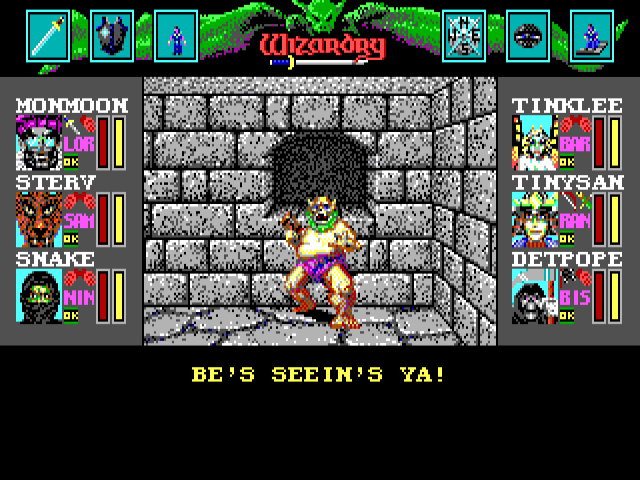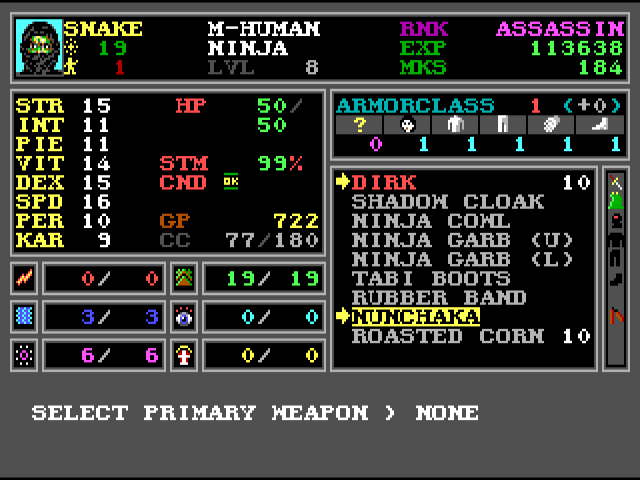 Hell yes!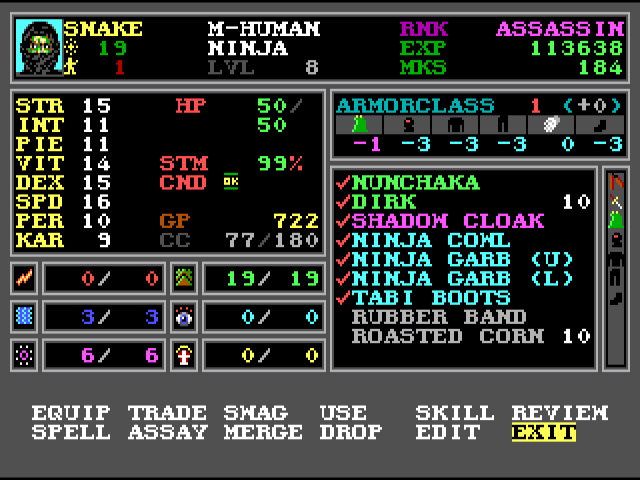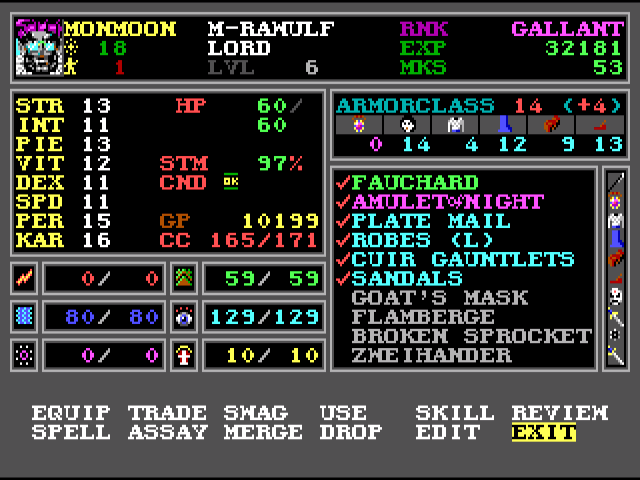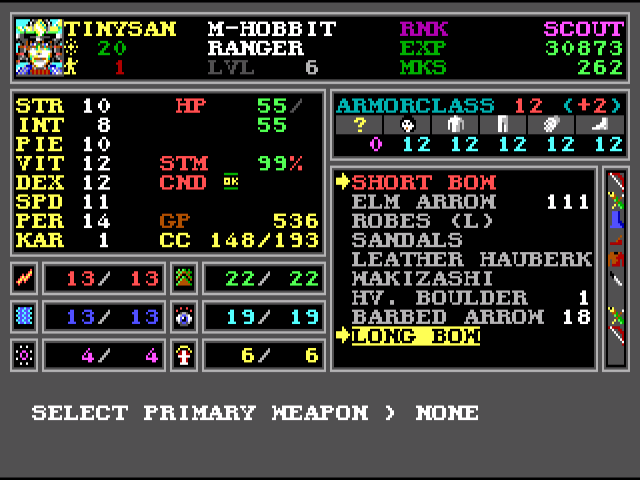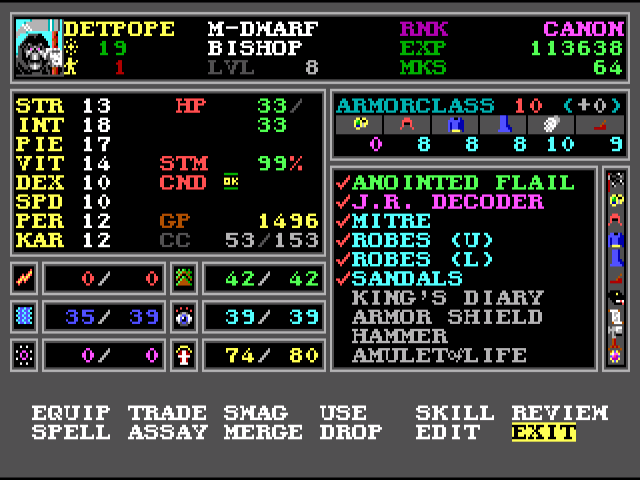 Not a terrible item set