Part 9: My tank can stick to ceilings.
Chapter 8: My tank can stick to ceilings.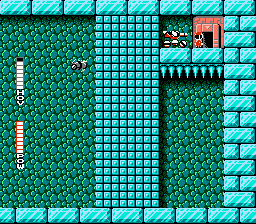 : Where to now?

: Back to Area 2.

:
This is a really cool upgrade.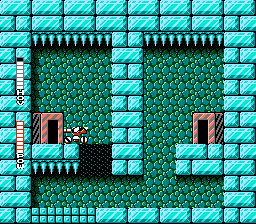 : HAHA, no seriously, where to?

: Area 2.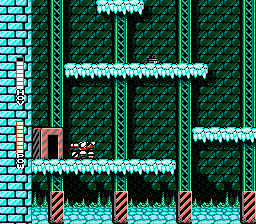 : ...

: Yeah, I feel your pain...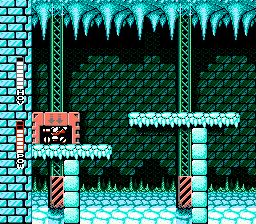 :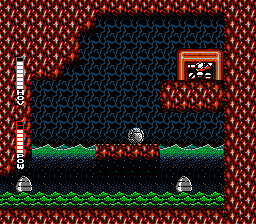 :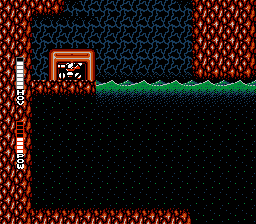 :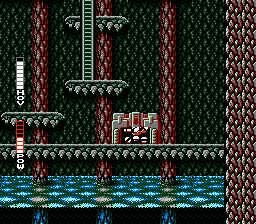 :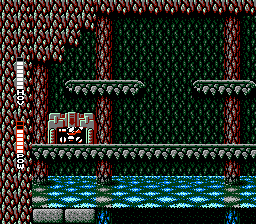 :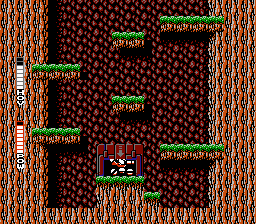 :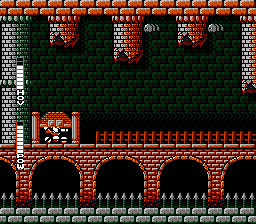 :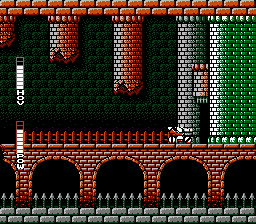 : That was certainly annoying.

: Sufferi...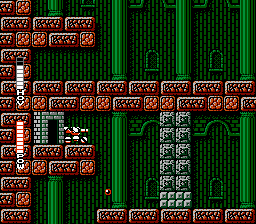 : :wrongful:

Oh you big baby!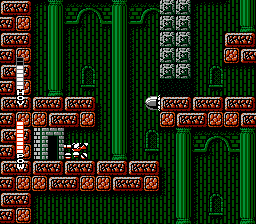 : Well at least the next area has a hot gimmick.

: A fire area is certainly better than a ice area.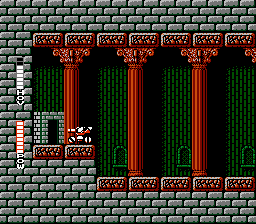 : How did you know?

: I had a burning sensation!

: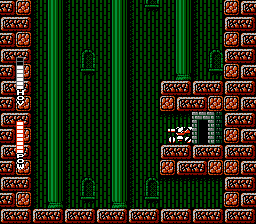 :
Even though me and my brother never got this far, we all knew that there was something up there.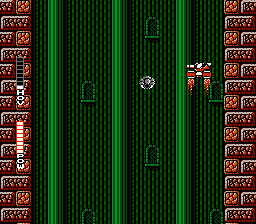 :
We tried countless time to get up there by using a full hover bar, but we only saw the bottom of a platform...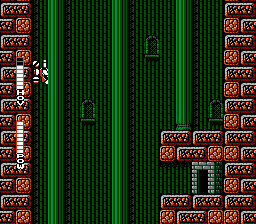 :
So the day I climbed that wall...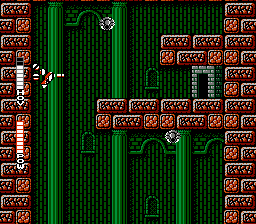 :
And saw the door...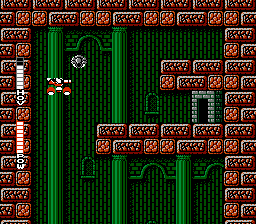 :
It turned out to be...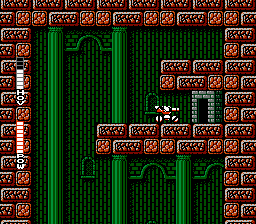 :
A Magical day .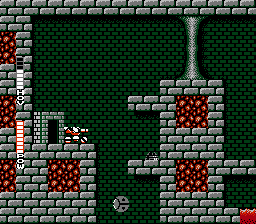 : That was certainly a useful upgrade.

: All the upgrades are useful.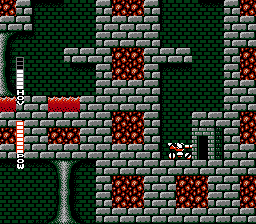 : The key wasn't fucking useful.

: You did open some doors with it!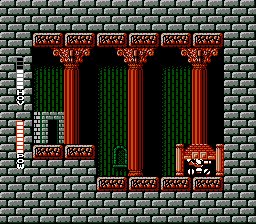 : ONLY TWO DOORS!

: Sorry to interrupt our heated debate.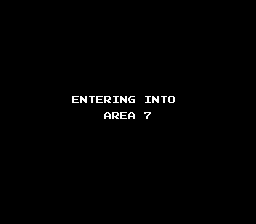 : Be we have arrived.

: Hmmm, toasty.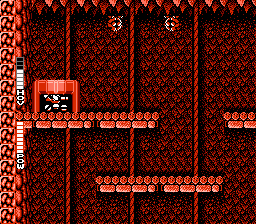 : That's not cool anymore, you know.

: Don't be so hot headed.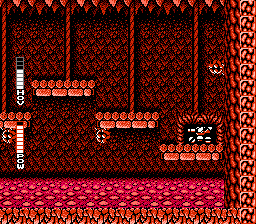 :
This level gimmick, besides fire, is portals! But always remember the Blaster Master motto: "The deeper you go, the better it is!".

: This time I'm like Ice baby.

: What? You gonna play with fire this time?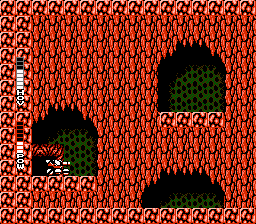 : I just lost my cool last time.

: I'm only warming up in here, bring it!.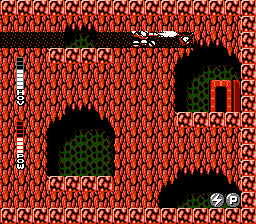 : Boy, you need to take a hot shower and cool off a bit.

: You know I'm hot stuff baby!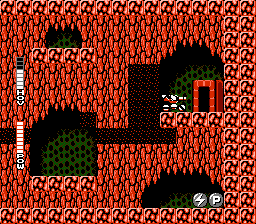 : WILL YOU FUCKING STOP THAT!


: Sorry.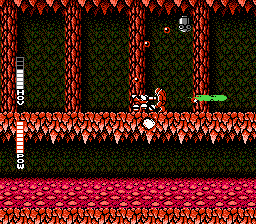 : ParaMuties?

: They are no troopas, boy! No troopas!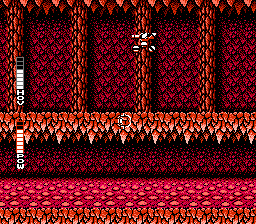 : Good thing I can
FOCUS

: Nobody is going to get that you know.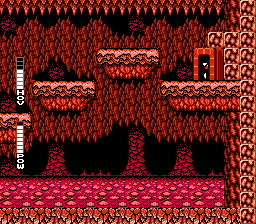 : I always go for the long shots.

: ...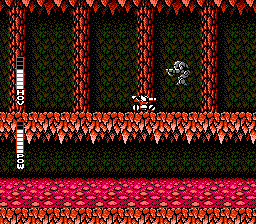 : Jump little buddy! Jump!

: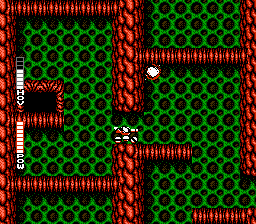 : Are we there...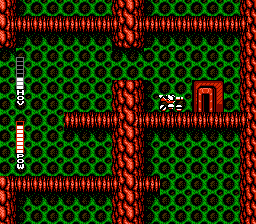 : Yet...?

: GET OFF AND FIND THE LAST UPGRADE YOU FUCKING WHINER.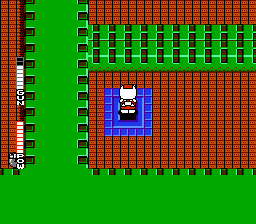 :
Same tips as in the area 4?/swamps apply here too.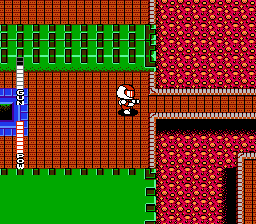 :
Except is not as linear.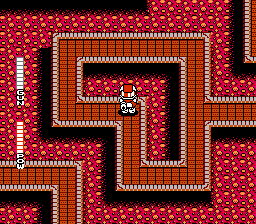 :
It sometimes loops too!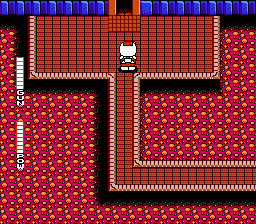 : I'm not even going to ask...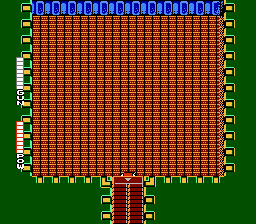 : MR FROOOOG?!?!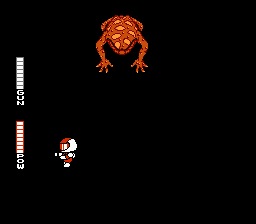 : hElLo, HuMaN... i WaS eXpEcTiNg YoU...

: WHERE IS MR.FROG?

: hE iS iN yOuR tAnK, uNcOnCiOuS. dEfEaT mE aNd My InFlUeNcE oVeR hIm WiLl EnD...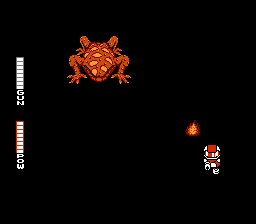 :
He is no different from the first frog fight, only this times he moves somewhat more randomly and faster...

: What IF I refuse?

: yOu KiLlEd My LiTtLe BrOtHeR... YoU
cAn't
ReFuSe...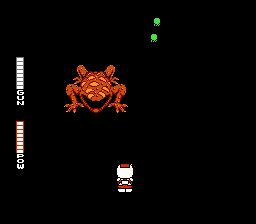 :
He also fires more fireballs and instead of a tongue...

: FiGtH mE!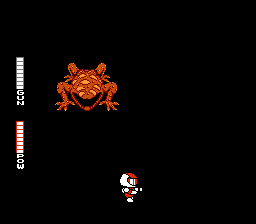 : hUnDrEdS oF yEaRs AgO, mE aNd My BrOtHeR wHeRe BoRn On A pLaNeT sImIlAr To YoUrS...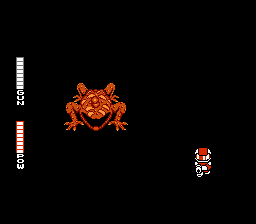 : mE aNd My BrOtHeR wHeRe BrOuGhT aBoArD a SmAlL sPaCeCrAfT tO tEsT tHe EfFeCtS oF fTl TrAvEl On LiViNg BeInGs...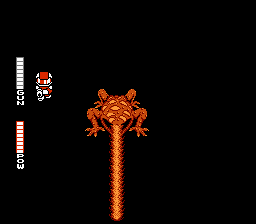 :
He has a FLAMING tongue.

: We LiTeRaLlY fElL OuT oF rEaLiTy AnD sPeNt CoUnTlEsS TrYiNg To GeT bAcK...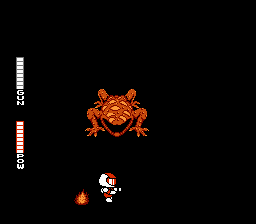 : bUt We ChAnGeD, wE "mUtAtEd", We "GrEw", We BeCaMe An AbNoRmAlItY iN a SeA oF aBnOrMaLiTy...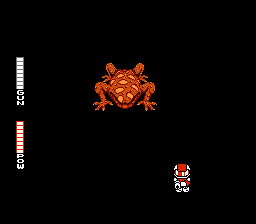 : aNd OnE dAy, We WoKe Up HeRe. I wAs MoRtAlY wOuNdEd, BuT I wAs SaVeD wHeN tHeY iMpLaTeD tHeIr MaIn CoMpUtEr In My BoDy. My BrOtHeR lOsT hIs EyEs AnD pArT oF hIs SaNiTy...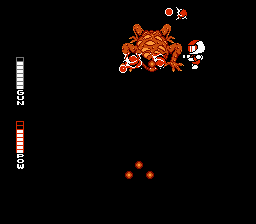 :
He is vulnerable to the infinite grenade trick too.

: BuT wE kNeW tOo WeLl ThAt ThE eMpIrE wOuLd FaLl AnD tHaT wE wOuLd DiE bY yOuR hAnDs...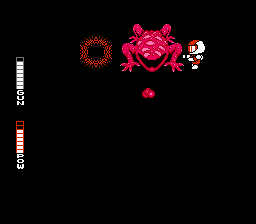 : WeLl DoNe HuMaN...

: YOUR STORY CONFUSES AND ANGERS ME.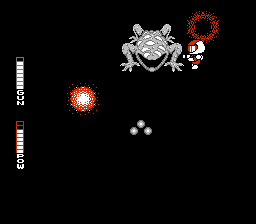 : mY sToRy Is ThAt Of BlOoD, tOiL aNd TiMe... YoUrS iS oF hErOiCs...

: IT DOESN'T MAKE ANY SORT OF SENSE!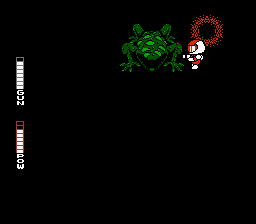 : AnD hOrRiBlE jOkEs... HeH...
sO... fArWeLl, HuMaN... mAy We NeVeR SeE aGaIn...

: Now that's just lame...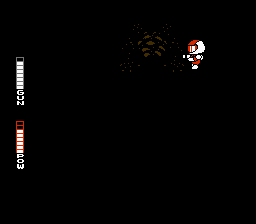 : DoN't WoRrY lItTlE bRoThEr; i'M gOiNg To MeEt YoU iN hElL...

: hAhAhAhAhAhhAhA
hAhAhAhAhAhAhAhAhAhAhAhAhAhAhAhAhAhA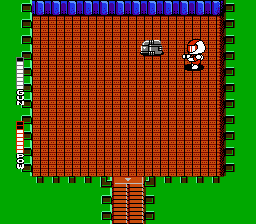 : Jesus fucking Christ, what is Mr. Weird Person thinking?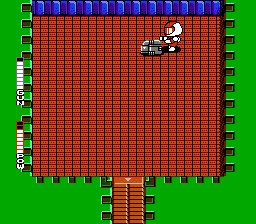 : I can hear that, you know.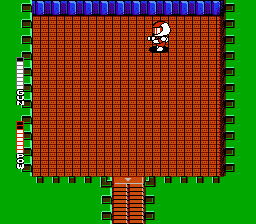 :

What was that?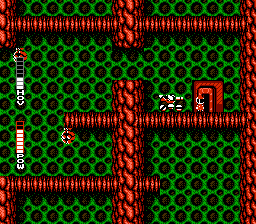 : Is this your frog?

: Fuck the frog for now, lets just end this.

: Roger!
Next time on LP! Blaster Master: My tank is an explorer