Part 6: ICE-T
Oyster decided to try the "Gangster Hillbilly" look for this fight. He's still searching for a look that suits him really.
ICE-T
http://www.dailymotion.com/LennyLasher/video/3778118
Ice-T is one big dicked son of a bitch. His toughness is through the roof and he's fast too. Wearing him down and THEN getting him in a position where you can take him down with a K.O. is tricky. Of course Oyster has 23 years of pent up sexual frustration. So he
Wins in the end.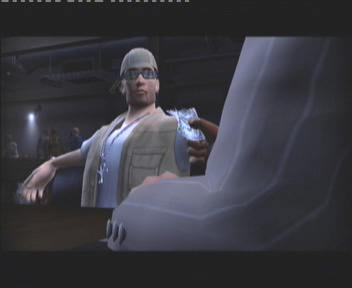 Man, Oyster's just GOTS to get paid!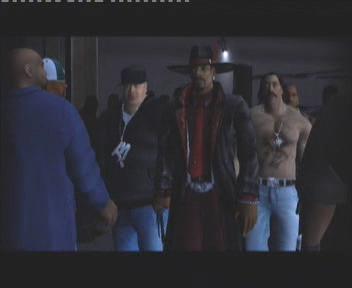 By the clicking clacking of my thumbs, something wicked this way comes. Enter Crow in the flesh. Snoop Dogg is in the hizzy!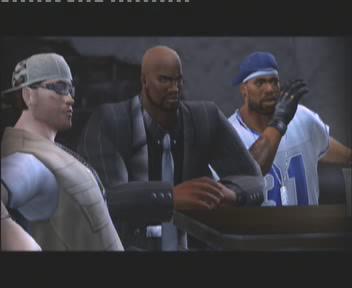 Method Man: Yo, look who's here!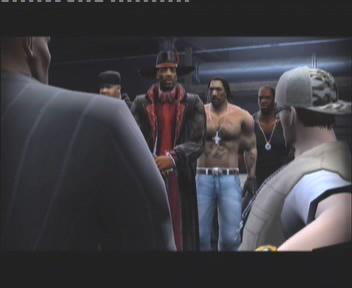 Well if it isn't Americas most wanted. That police composite doesn't do justice to your ugly mug.
Danny Trejo: *giggles like a school girl*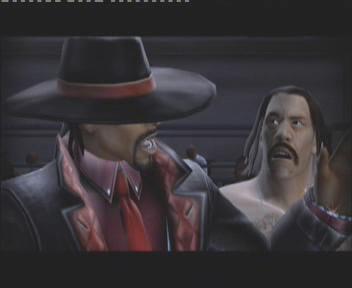 SHUT YOUR MOUTH! *SLAP!* Dude, Snoop just slapped Danny Trejo. This guy must have huge balls.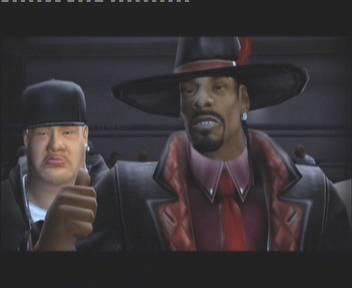 Thought your boy might want some real competition. Fat Joe here could use the exercise.
D-Mob: What are you doing here, Crow?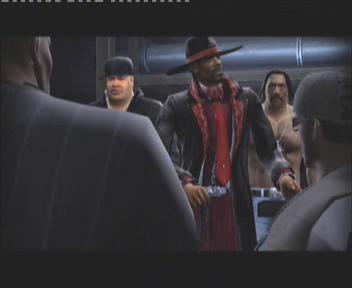 Oh, you know, just came by to see how my new club is doing. It's only a matter of time before I take this place over.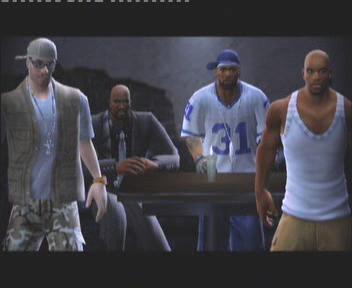 D-Mob: You better watch your step.
Snoop is one cheeky mother fucker. We're not taking an insult like that sitting down.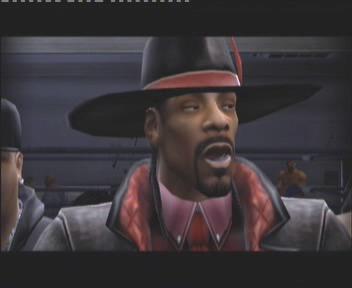 Uh-Oh! I think I offended him. C'mon fellas, let's bounce! Oh, just one last thing.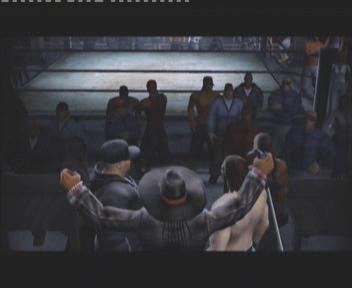 ANY FIGHTERS HERE WHO WANT TO MAKE SOME REAL MONEY BEST HOOK UP WITH ME BEFORE IT'S TOO LATE!.. Thanks for the hospitality. See you soon.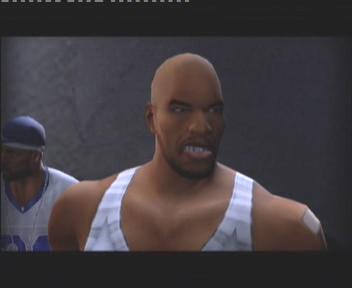 Sticky isn't pleased with this.
VIDEO
http://www.dailymotion.com/LennyLasher/video/3778169
So that was Crow, huh? We've already beat the crap out of Danny Trejo, but Fat Joe looks like he can handle himself despite being a lardy bastard. Anyway, let me check my messages.
MESSAGES
*(VM) Voicemail
Ice-T:
You earned my respect tonight, kid. It aint easy to beat the iceberg.

D-Mob done lost his edge. The fact that he's backing a loser like you? Pffft, that's all the proof I need.

TRASH TALKIN'!

Method Man:
Crow is trying to muscle D-Mob while he's still off balance. His little performance last night cost us a good soldier. WC left to go fight for crow. That aint right man! We better play it smart of the whole crew might fall apart.
Method Man(VM):
Hey yo, it's Blaze! Don't know what you've heard but Snoop Dogg has really been messin' with our shit. It's getting bad out there man. We're losing clubs and dudes are startin' to walk. No time for losing, aright? Hit me back!
Anyway, it's time to check out that free for all tournament Method Man was talking about. Oyster versus 3 opponents .
BATTLE ROYAL
http://www.dailymotion.com/LennyLasher/video/3778334
Oyster went for a Fu-Manchu look this round. Fighting at Syn Energy Power Plant. One of the most dull and boring venues, Only surpassed by "The Heights"
We also have a new venue open to us,
THE BABYLON
A swinging Jamaican hot spot. Main resident fights being Elephant Man and Sean Paul. We'll get to Sean Paul later.
ELEPHANT MAN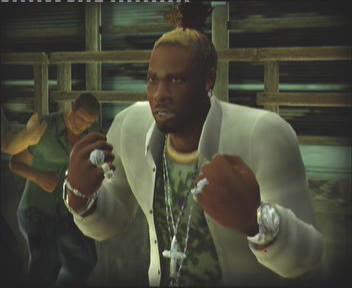 Eyyy cumboyawahseywahseboyo!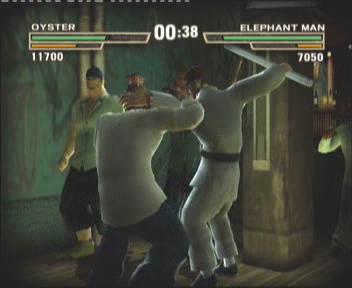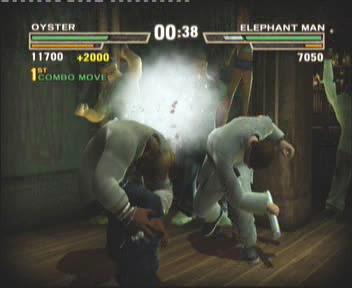 Cut that jabberwocky, dammit. I'm RYU!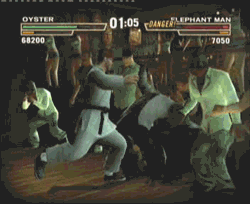 K.O.!
Time for a quick after fight drink methinks.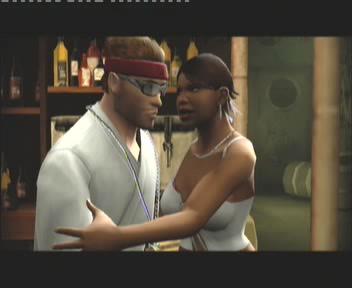 :You were great out there. I'll be right back!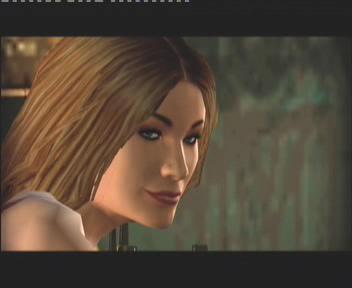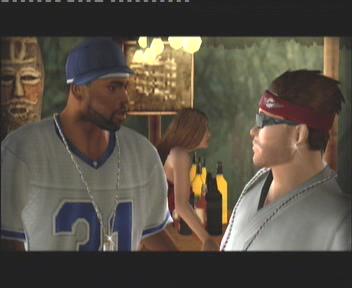 Method Man: Whoah there partner. Just remember, hell hath no fury like a woman scorned.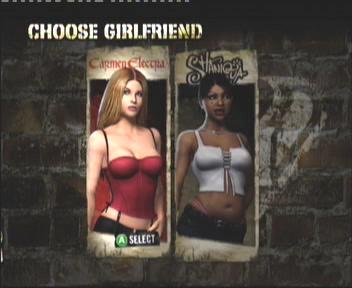 OH SHIT! Hang on… Oh man, wait a second. I just need the toilet!

Pick Carmen, you pussy.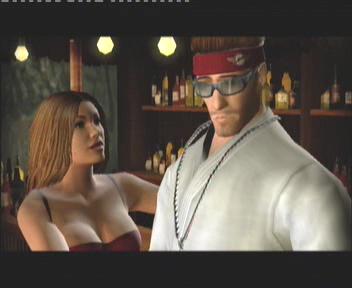 : What the hell's going on here?
Oyster: I, uh, I...
Carmen Electra: WE were just leaving.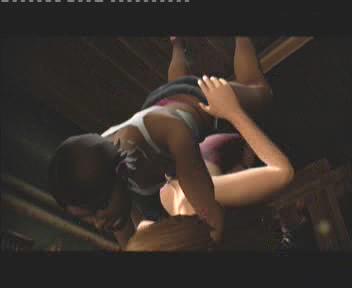 :I DON'T THINK SO, BITCH!
CATFIGHT!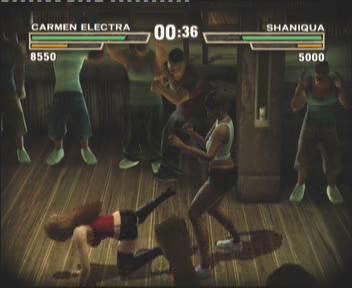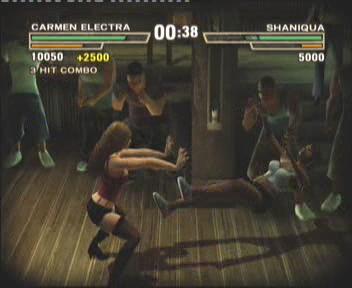 Luckily Carmen Electra is awesome at martial arts and kickboxing.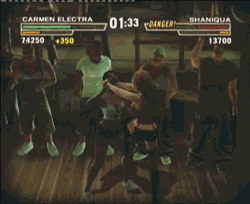 K.O.!
Carmen Electra: Let's go home and find out how much energy
you've
got left.
Next up we take on The Triads in The Dragon House.