Part 11: Royal W: Update 3
JOURNAL OF ROYAL W: SQUAD COMMANDER; "THE STATIC PAINTS" AND SYRUPLEAF OVERSEER PRO-TEM
Summer, 140
This summer was definitely less eventful than spring was. After surviving the encounter with the Holistic Spawn, we decided to double our efforts expanding our fortress.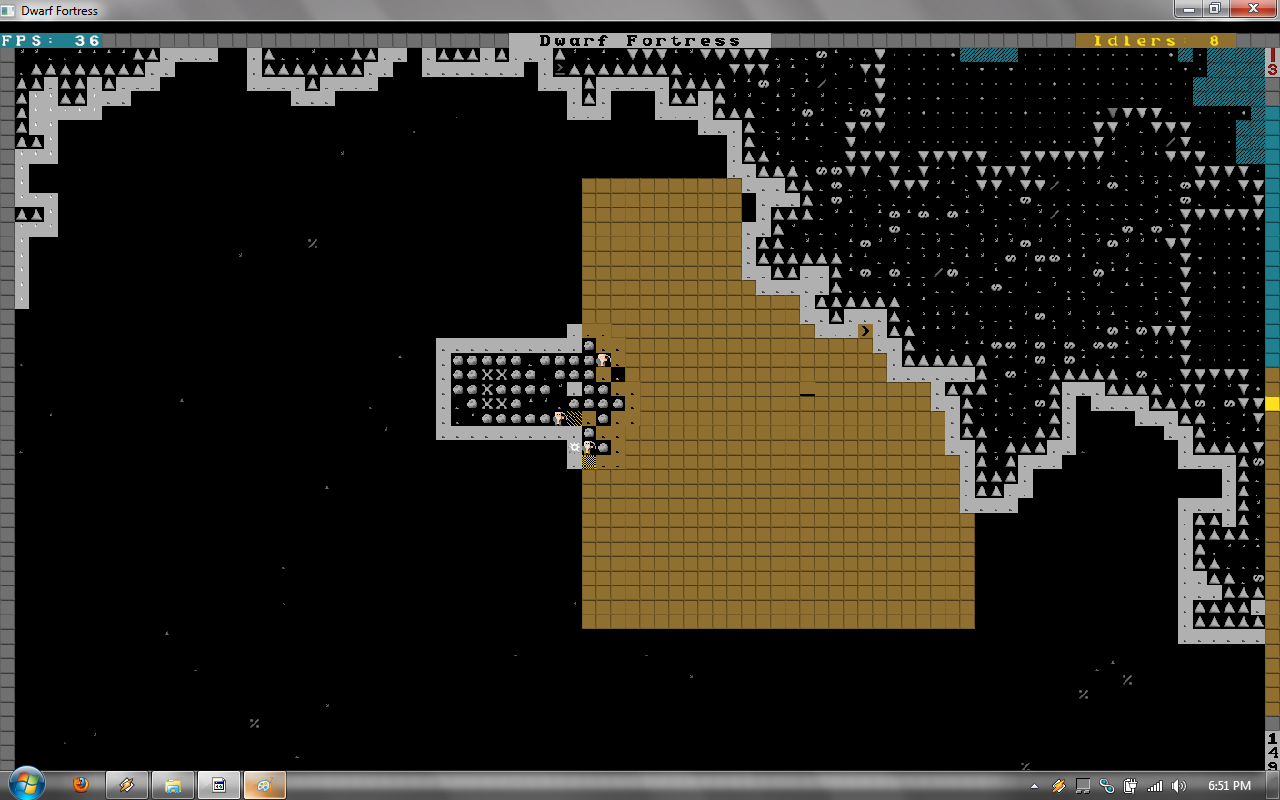 I've ordered excavation of a grand dining hall to commemorate dwarven endurance. The pride of the hall will be a Golden well which will tap directly into our cistern.
Also, on that note: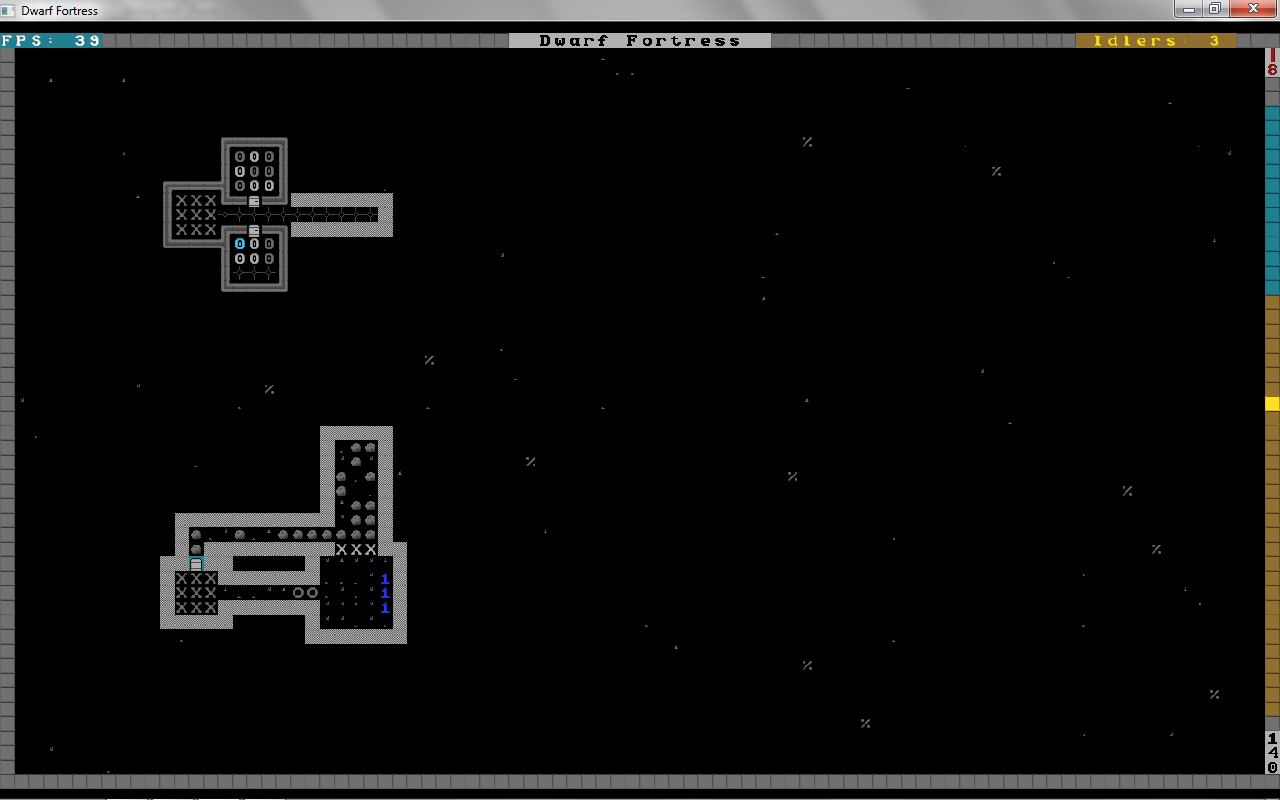 Expanding the magma base beneath the spring has had amazing results! What was once a trickle is fast becoming a torrent, spilling over into our cistern! I believe our water crisis is now over!
I've also begun digging near our canal preparing to create some mud for our farmers to work.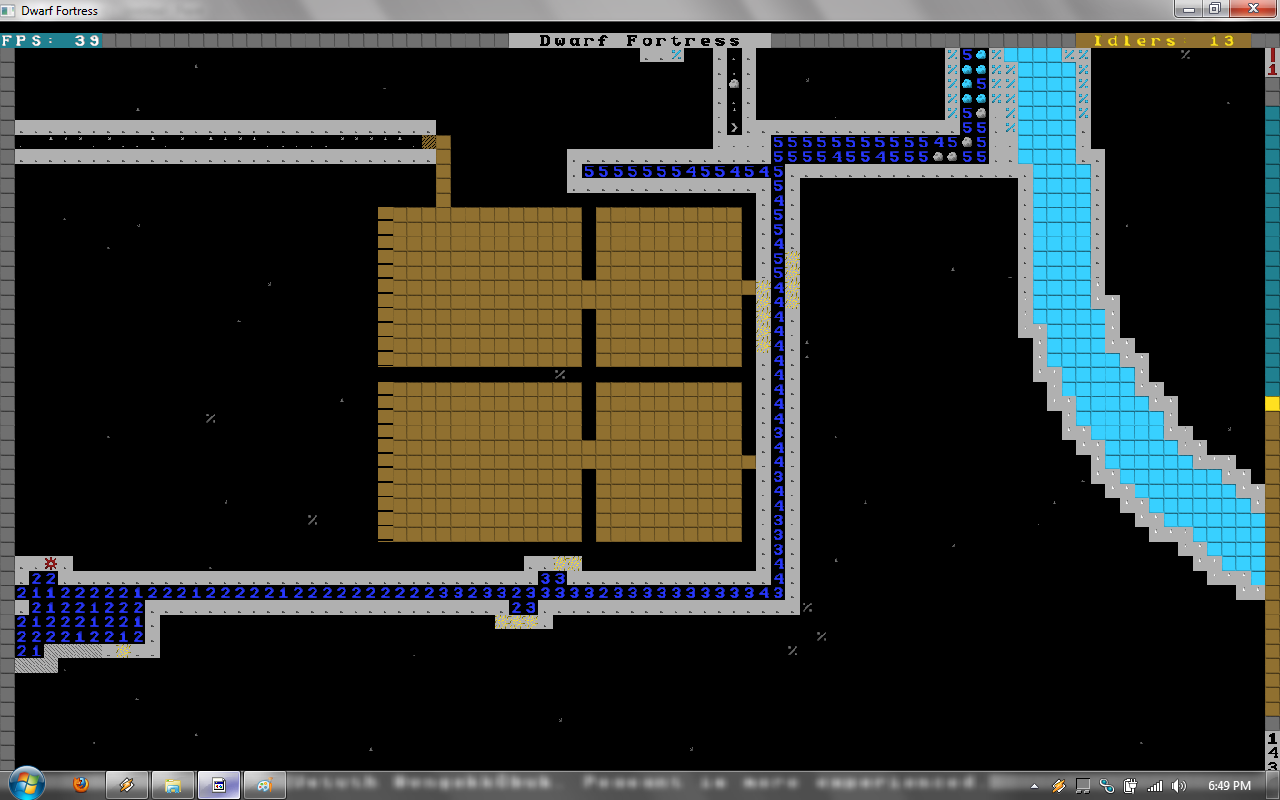 I leave this summer feeling much better about our fates than when it began.
Also, in an omen to our future, life has found a way out here on the edge of this glacial wasteland.

Congratulations, Luigi's Discount and baby Deki!
List dwarfed up to Deki