Part 32: EPISODE THIRTY ONE - WHAT THE FUCK IS A BOLBOX??
Well I finished right the fuck up, took a look at my screenshot folder, and realized I had taken exactly
FOUR HUNDRED SHOTS.
I've decided to split the ending into two parts, so here's the first one.
EPISODE THIRTY ONE - WHAT THE FUCK IS A BOLBOX??
When last we left off, the noble sphynx had been stumped by a mysterious rock formation. He went back in to investigate.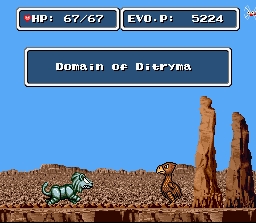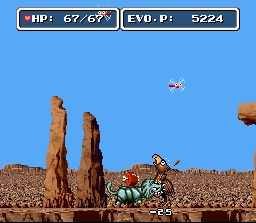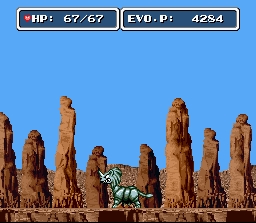 Hmmm... If I just jump in this weird stone circle...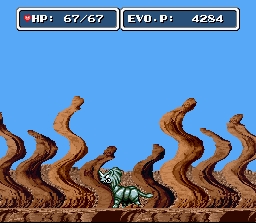 whooooooooooooooshhh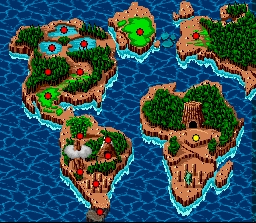 Well, here we are in southern africa.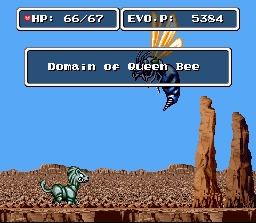 Bitch will not... stay... on... ice!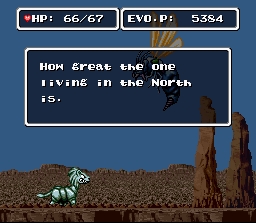 The north, huh? that's where I was headed...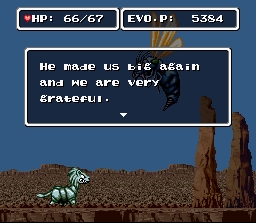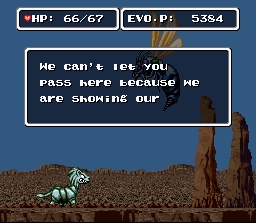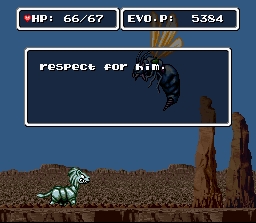 Alright, I can respect that. I
will
be forced to kill you again, you understand.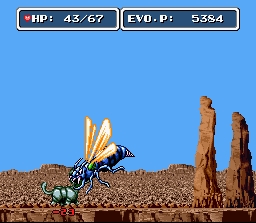 Wow, that's the fastest swoop I've ever seen!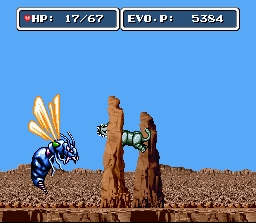 I swear I'm hitting this guy but I seem to have taken screenshots when the numbers flash.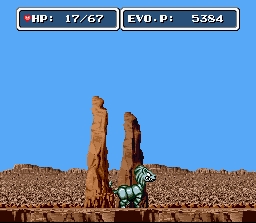 Where'd he go?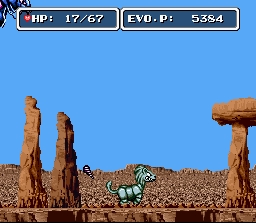 Agh! Spines!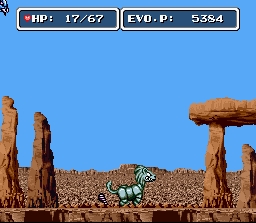 She launches volleys of three, then swoops in to attack. It is then that I can leap up and bite her in the face with my fierce jaws.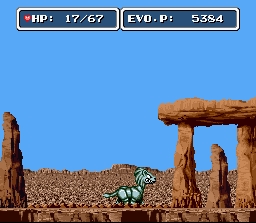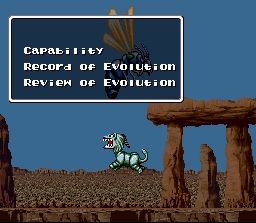 It feels cheap evolving horns and things for life points, but that's pretty much the only mechanic the game allows for keeping yourself alive.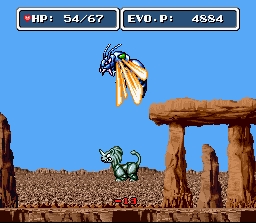 ...horn goes on,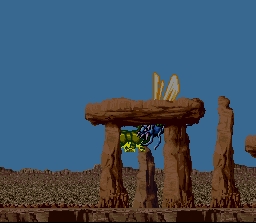 ...horn goes off.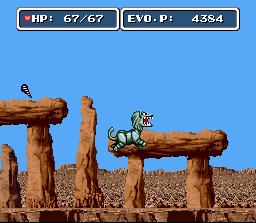 The Queen bee explodes into delicious royal jelly for... what, the third time now?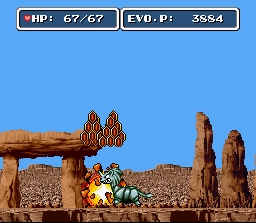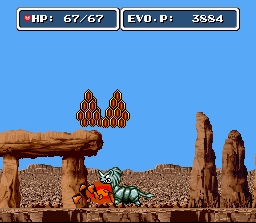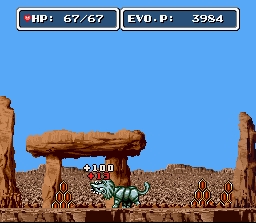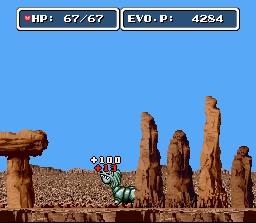 Delicious.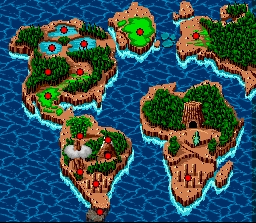 Alright, let's check out this entity to the north.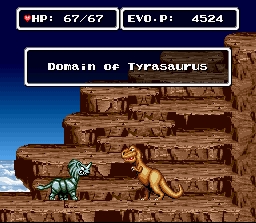 Sweet. I wouldn't have it any other way.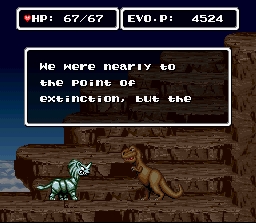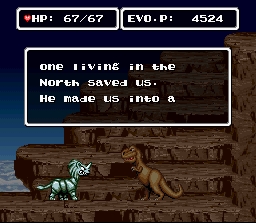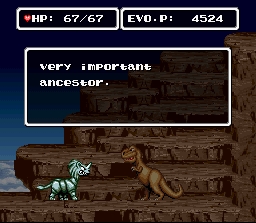 Do you guys understand more than like 35% of this game?? This translation is ridiculous.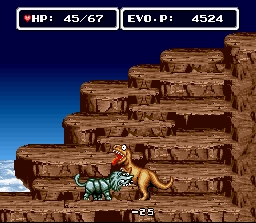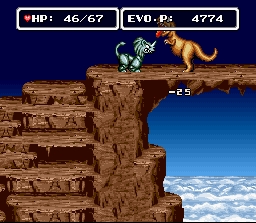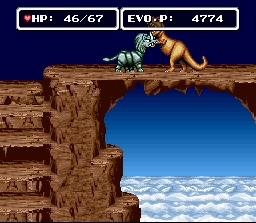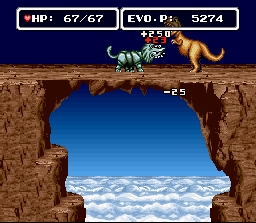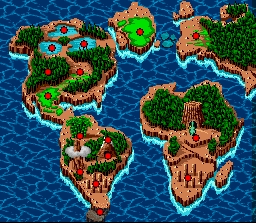 I fight my way across the dinosaur bridge, and into the waiting jaws of...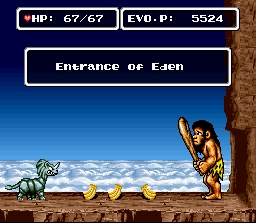 ...the largest man that I have ever seen.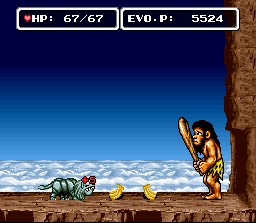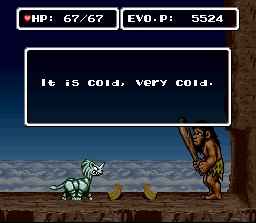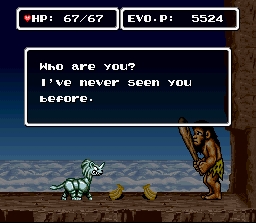 I am the mighty Sphynx, the most ferocious creature on four legs. What are you called, man-beast?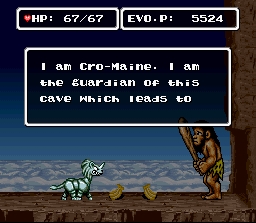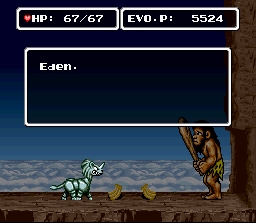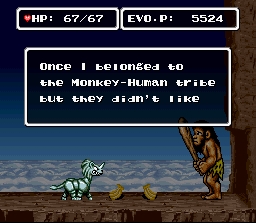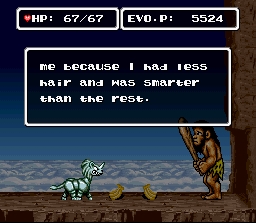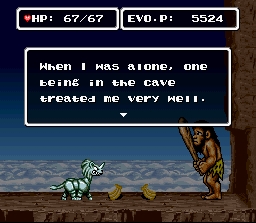 Who is this being you all keep referencing?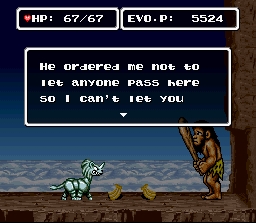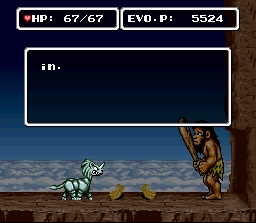 I'll bite to that!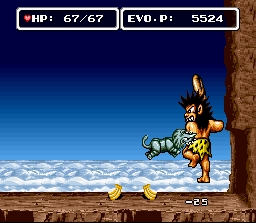 I chomp away like my life depends on it, and try to avoid being knocked off the stage by his incredible swing.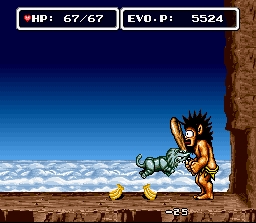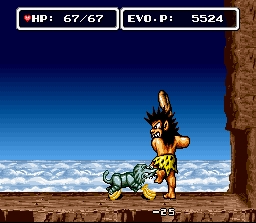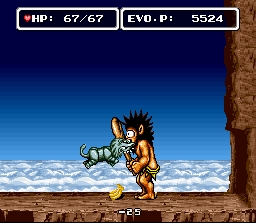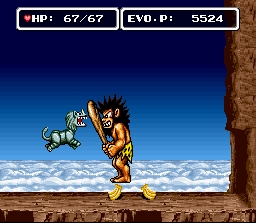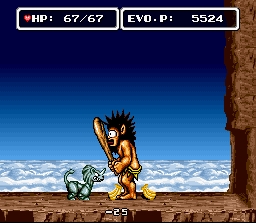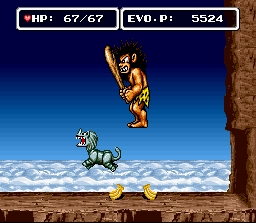 He jumps on me and nearly crushes me to death...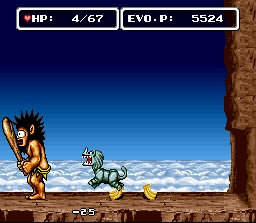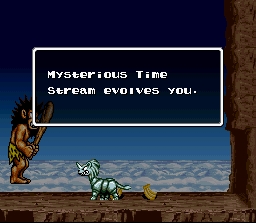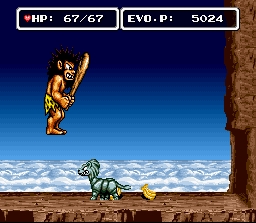 It's only 500 points to add or remove the cheapest horn, which makes it an inexpensive source of health.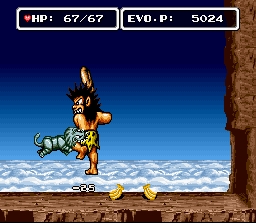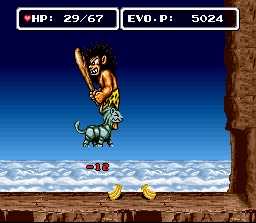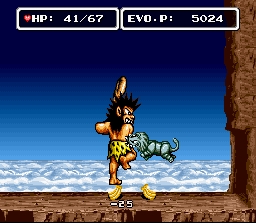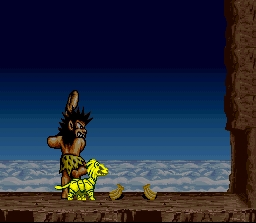 . . . this is gonna hurt.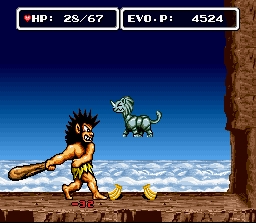 THWACK!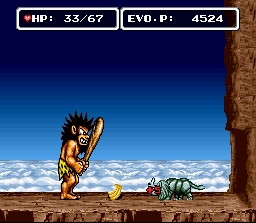 In a desperate attempt to gain the other hand, I eat a banana. Its powerful boost of potassium energizes me for a fatal strike.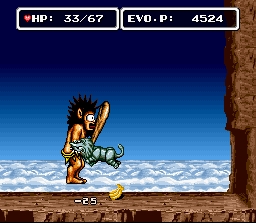 k'boom!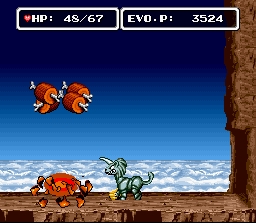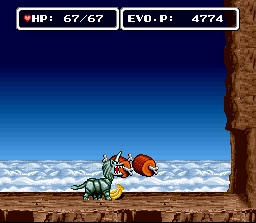 Oh MAN that's a nice reward. I think it's time for some victory evolution.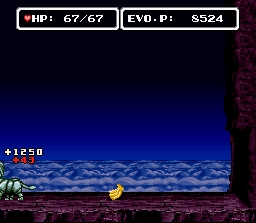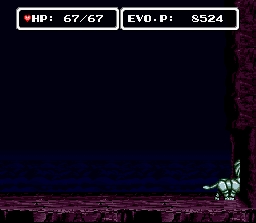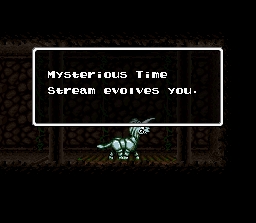 First, I evolve cat jaws and a rabbit body.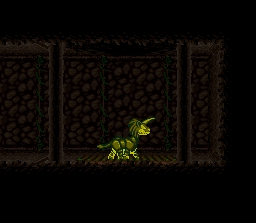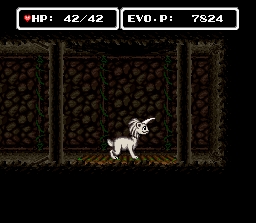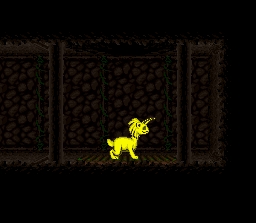 Then, the Ramothecus (or Monkey) body.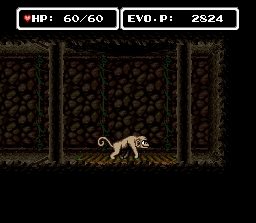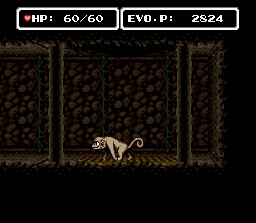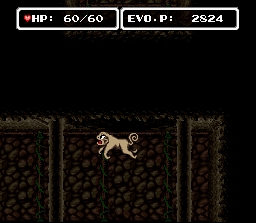 neat!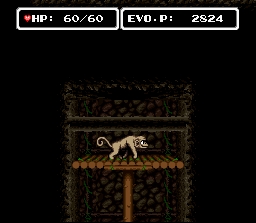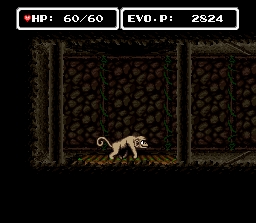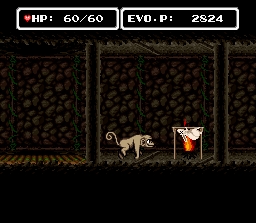 Whose food?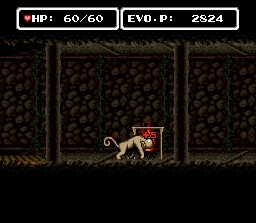 Looks good.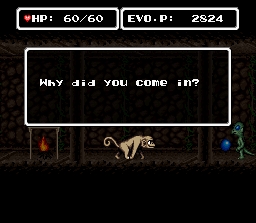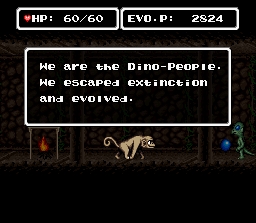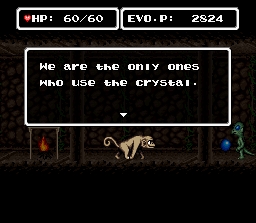 That's what
you
think.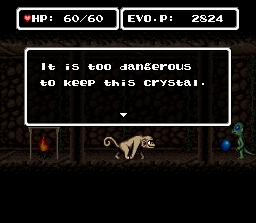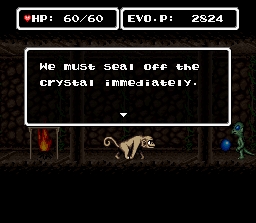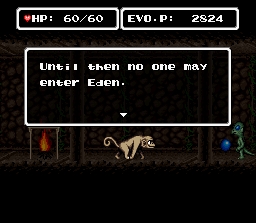 Oh no you don't, I'm coming in there RIGHT NOW!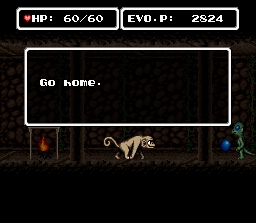 YOUR FACE IS GO HOME!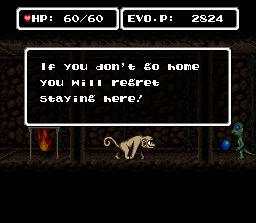 That's a chance I'm willing to take.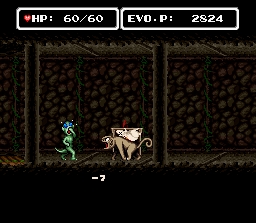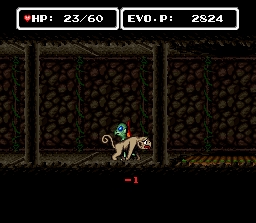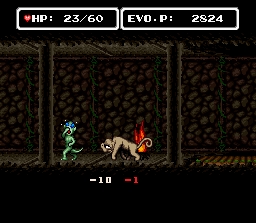 It's nice eating weird alien dinosaurs as a monkey...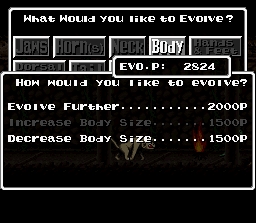 But i've got some evolving to do.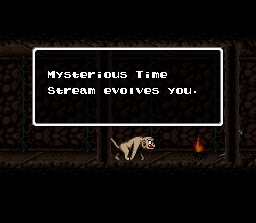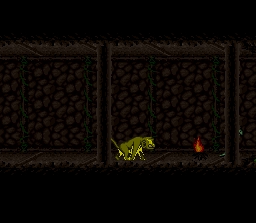 Oh my. Something feels... Strange.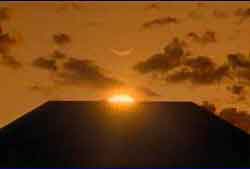 GASP! IT'S SO SIMPLE!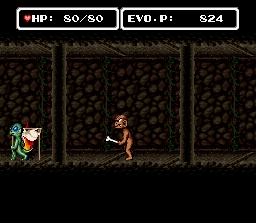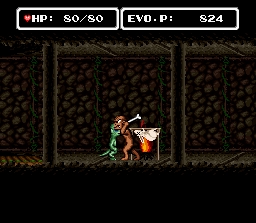 Yeah!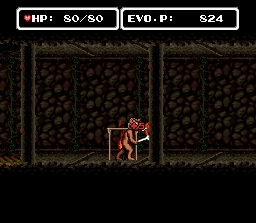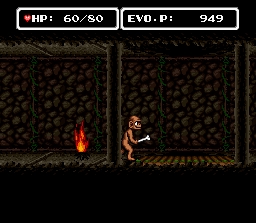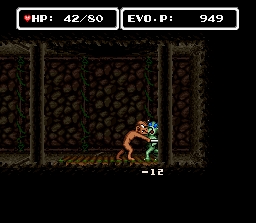 HELL yeah! Tools are awesome! I attack weaker, but much quicker than before.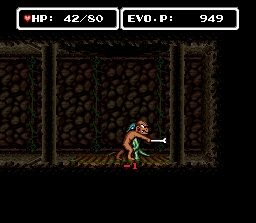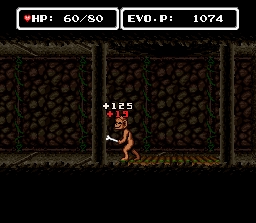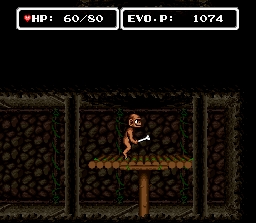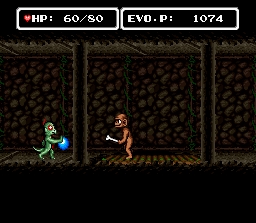 HADOUKEN!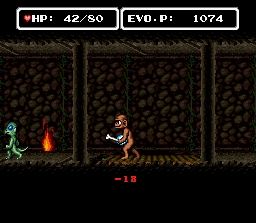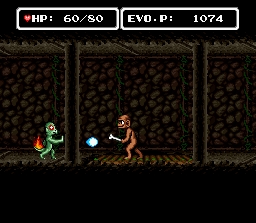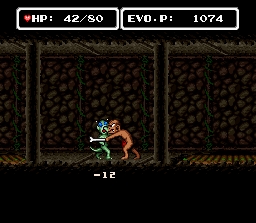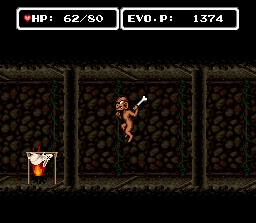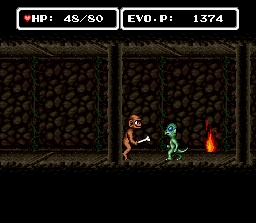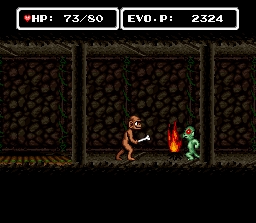 hyaaa...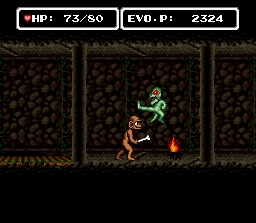 TAAAATSUMAKI SUNPUUKYAKU!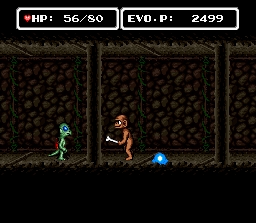 What now they're summoning blue oozes...!?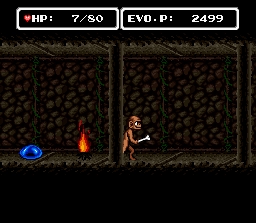 I am getting OUT of here.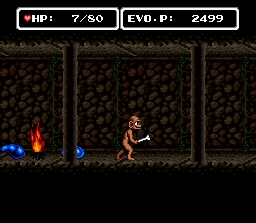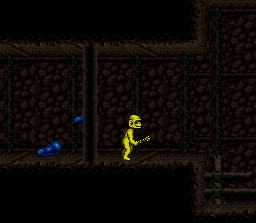 Nowhere to run... my only hope is to PUT SOME DAMN CLOTHES ON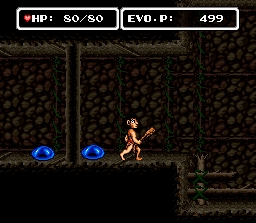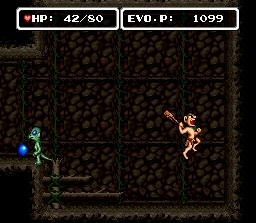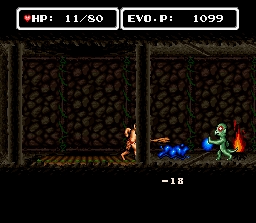 Take that blue slime!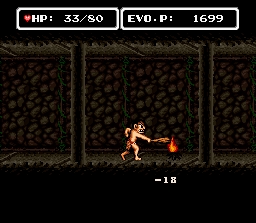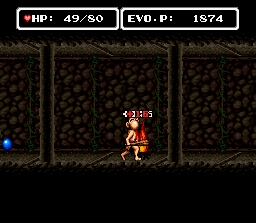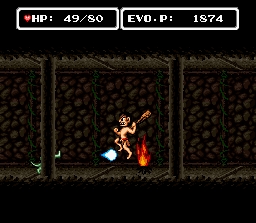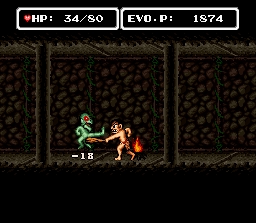 Take THAT stupid kung fu dinosaurs!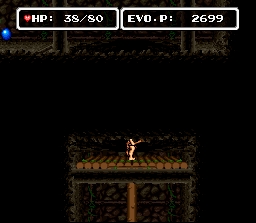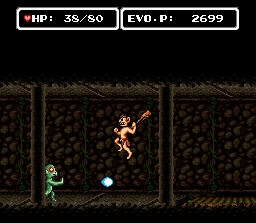 ...I have had it...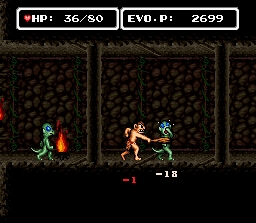 ...with these RETARDED...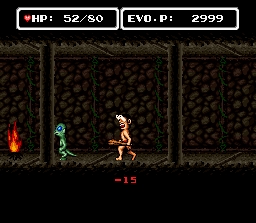 ...
ANACHRONISMS!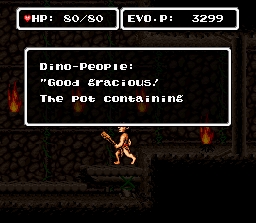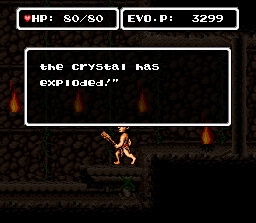 ...The unfortunate and inevitable fate of any meth lab.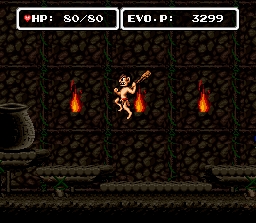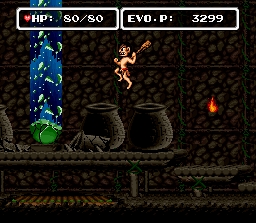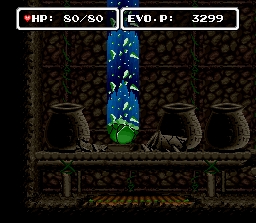 The beam pulls me upward, upward...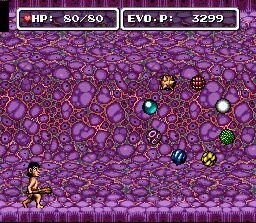 what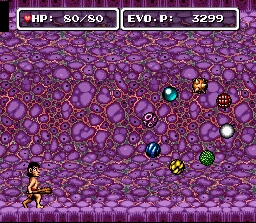 ...quickly scavenging for something of use, I find a pointy rock and tether it to my trusty club.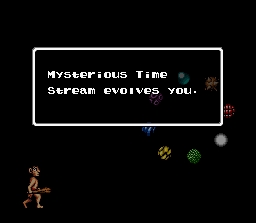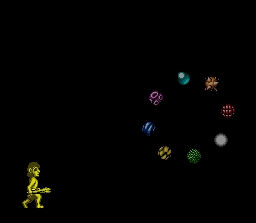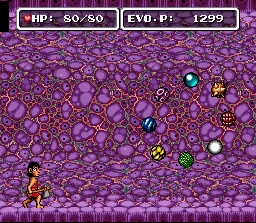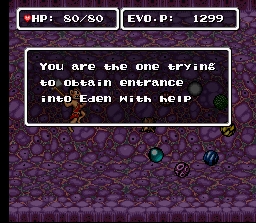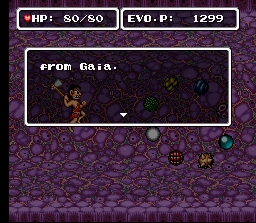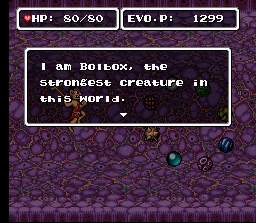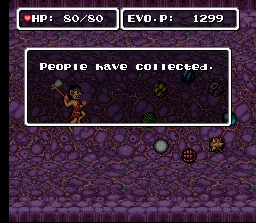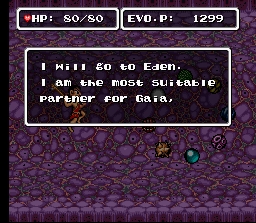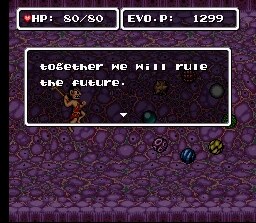 Not if I have anything to say about it!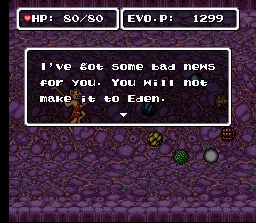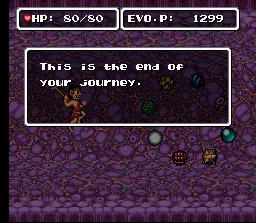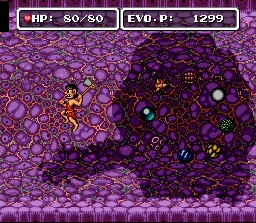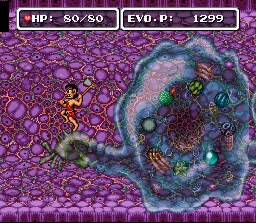 THAT IS NOT A CAVEMAN.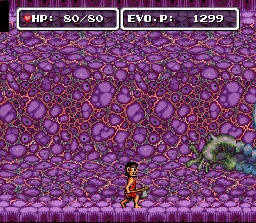 well, I uh...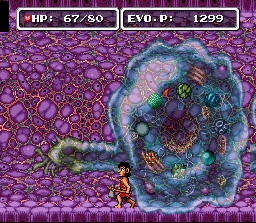 ...I guess I should start hitting it with an axe.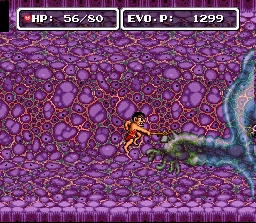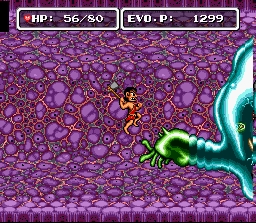 I bash him a couple of times until he drops this weird... pod.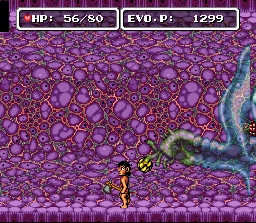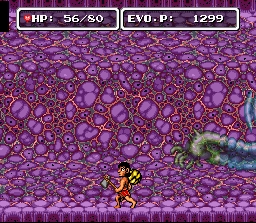 I wonder what could-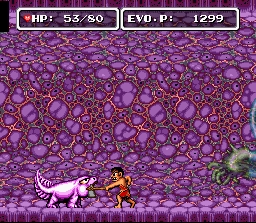 PURPLE FROG SURPRISE

: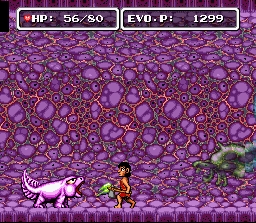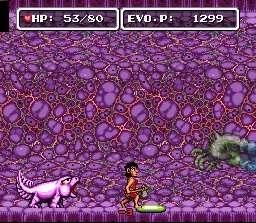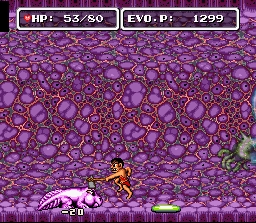 This is the last shot I grabbed before the frog and the weird jellyfish botox monster pincered me to death... It was swift and brutal.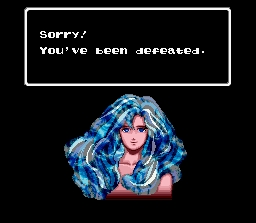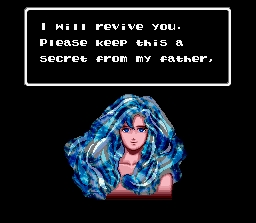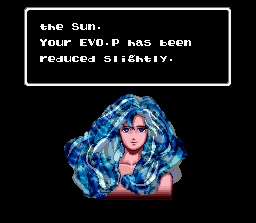 I'm obviously not fit for this battle yet. I'm gonna have to grind. I'm gonna have to grind like a maplestory character. Thus began the longest evo point grind in the whole game. I'm afraid the story's too much to tell tonight, but I'll be back soon with part two, and the thrilling conclusion!