Part 16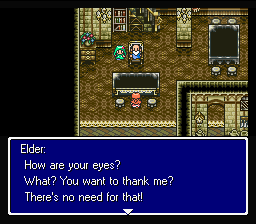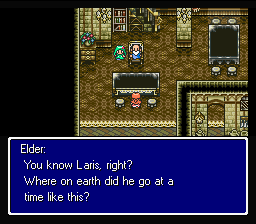 Hmm...

Let's ask Laris' tiny deformed mother!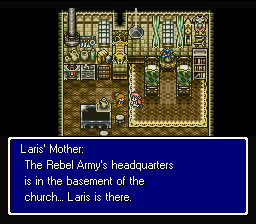 Thanks, Laris' mum!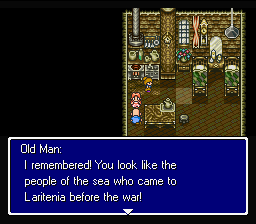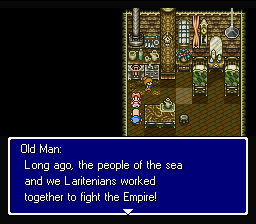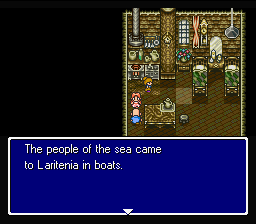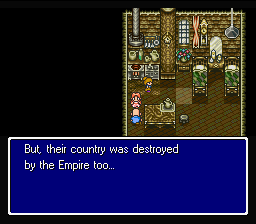 You'd think the least he'd do is remember they were called Filoserans.
Anyway, to the church!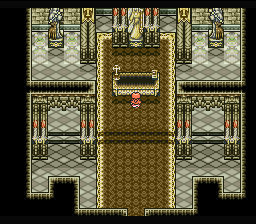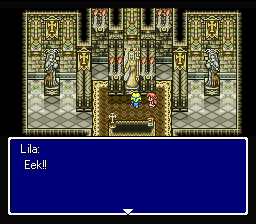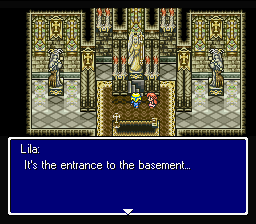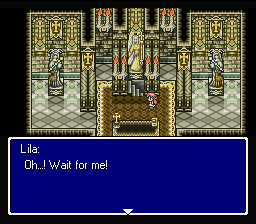 Every time I do this, I keep expecting to hear the treasure sound effect from A Link to the Past.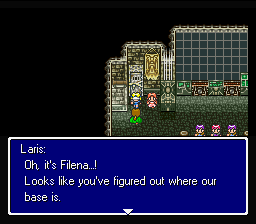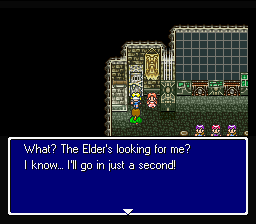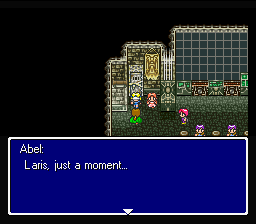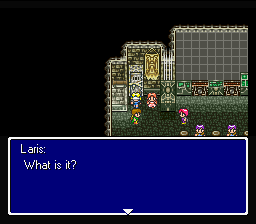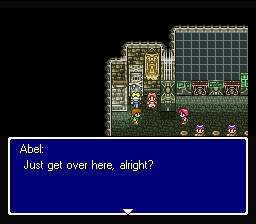 Looks like Abel's getting jealous. Never mind love triangles, we're going to end up with a love hexagon at this rate.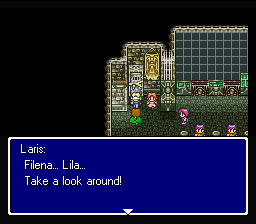 We love visitors in our secret base! Please, feel free to take pictures and notes!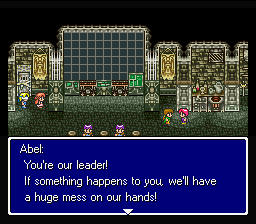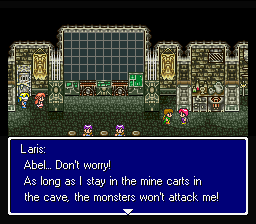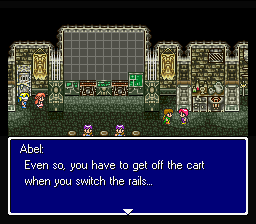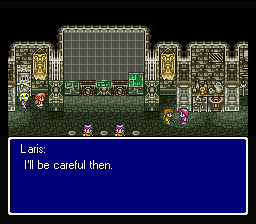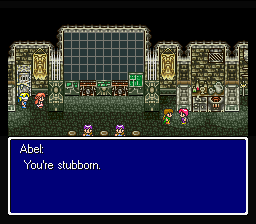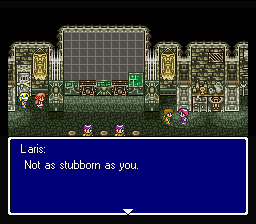 Defeated by Laris'

, Abel marches back to his place at the table.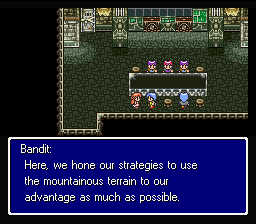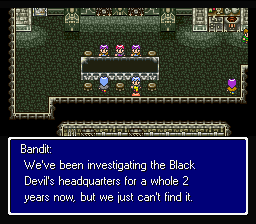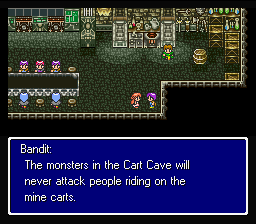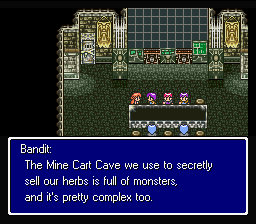 This may be the only SNES RPG to feature not only prostitution and gender-bending, but shady drug dealing as well.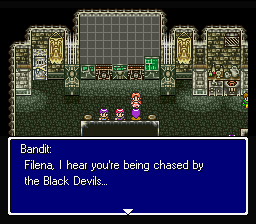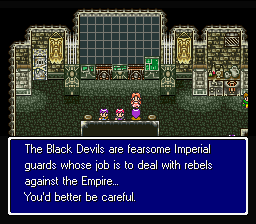 Yeah, I hear they're really tough.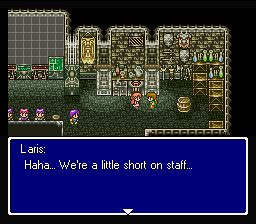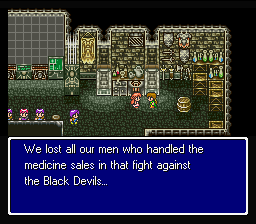 So you're standing there laughing about it?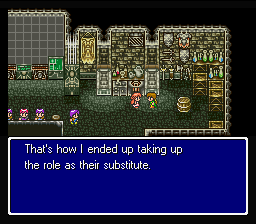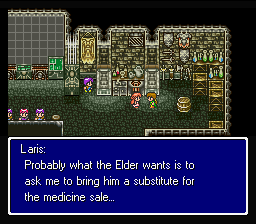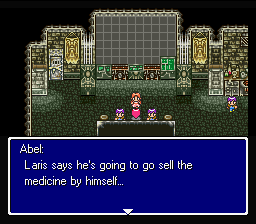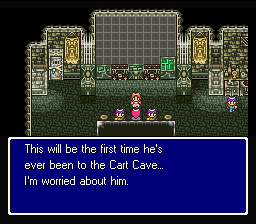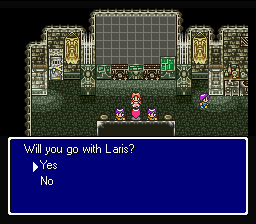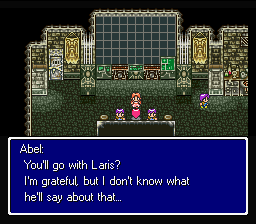 He'll probably just stand there and laugh about all the people who just got killed by the Black Devils.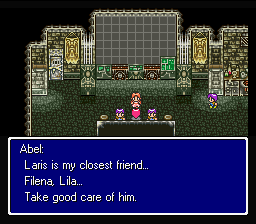 I think I accidentally "turned" your friend, Abel.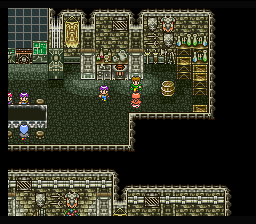 WRONG ANSWER, LARIS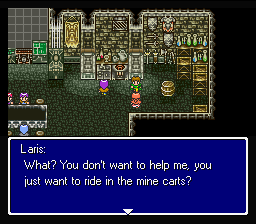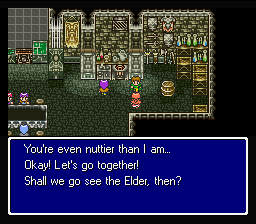 That's more like it. Oh Laris, you zany zanester.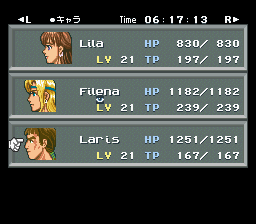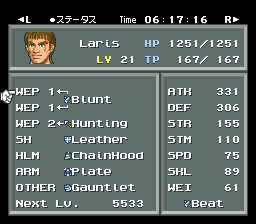 I feel like I should take this moment to point out how ugly Laris is.
Also, his battle sprite looks like a crappy edit of Filena's.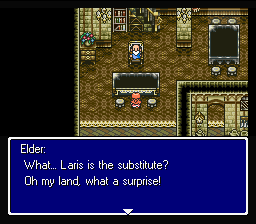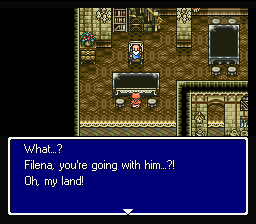 He's this repetitive and quaint in Japanese too.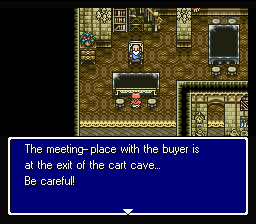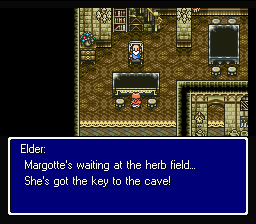 You're involving kids in your shady drug deals? Shame on you.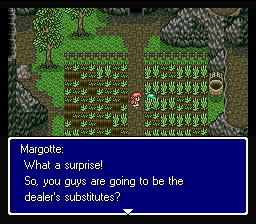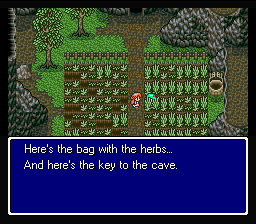 Margotte, maybe you can use the money from the deal to find a better life.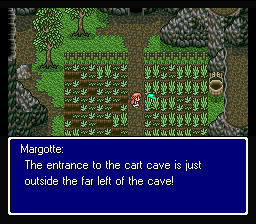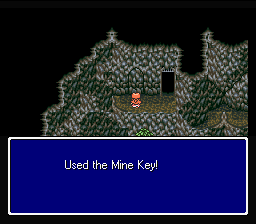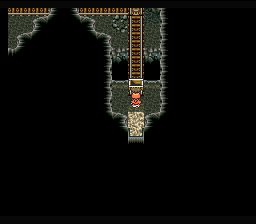 This looks like fun.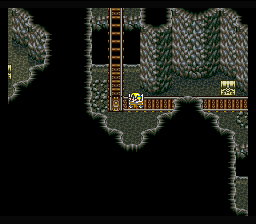 Whee!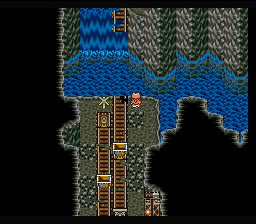 After a bit of joy-riding and treasure-looting, we find ourselves at what appears to be a dead end. If only we could make the jump!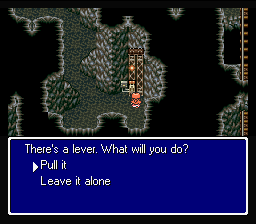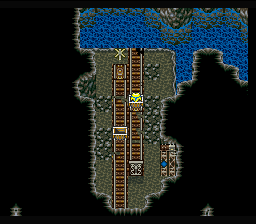 Activating the switch seems to do something here...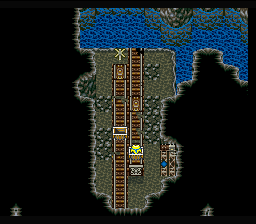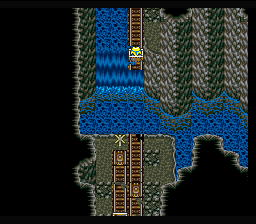 Whee! It's just like the springs in Sonic back when it was relevant!
FURTHER ON IN THE DUNGEON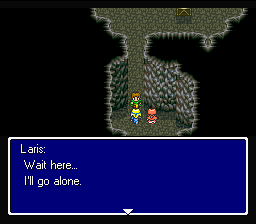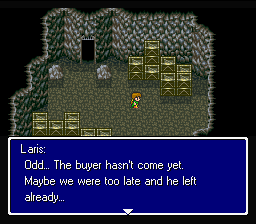 MEANWHILE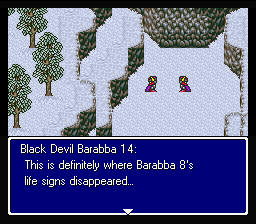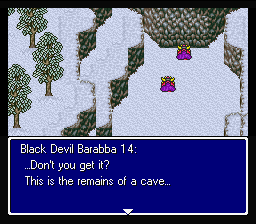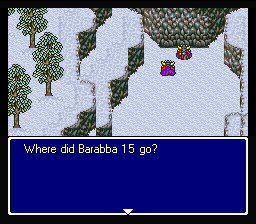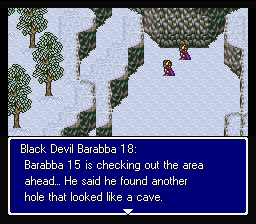 BACK IN LARIS AND FILENA'S CAVE OF LOVE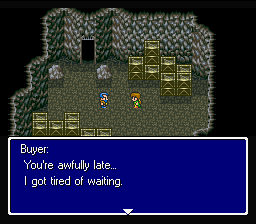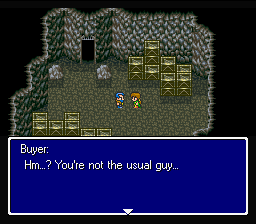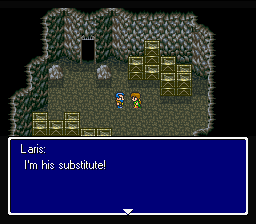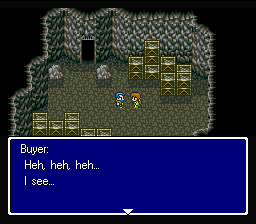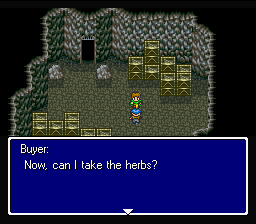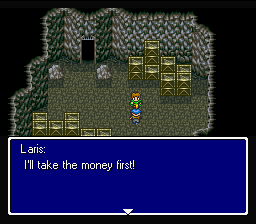 Laris, you are a master salesman.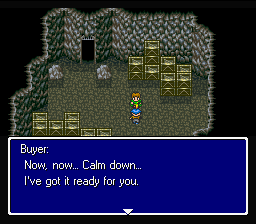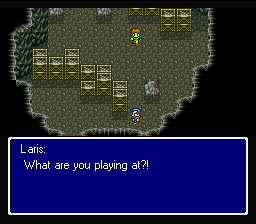 The buyer checks out the area, while Filena and Lila hide behind a corner.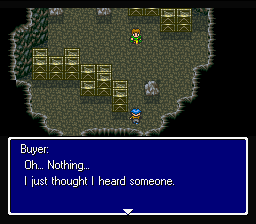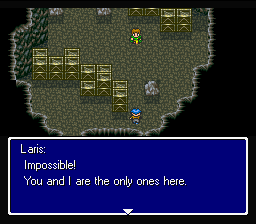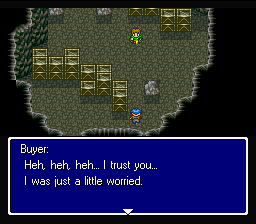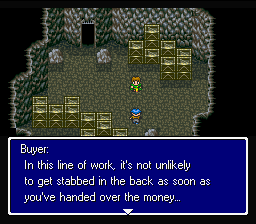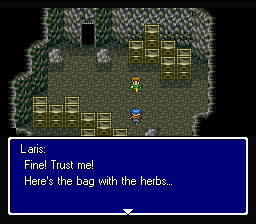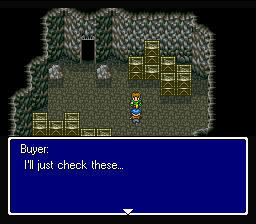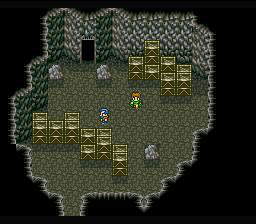 Suddenly, the buyer makes a run for it.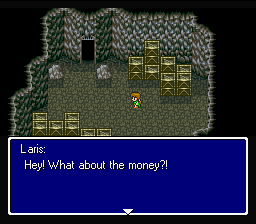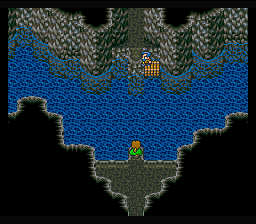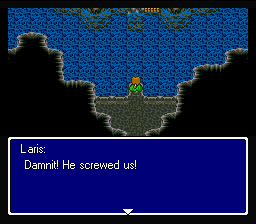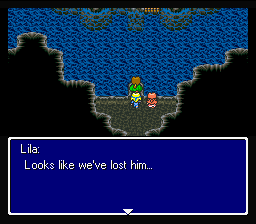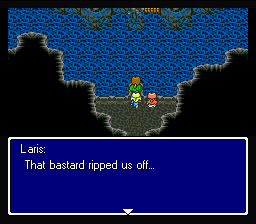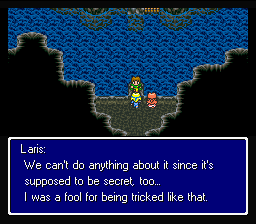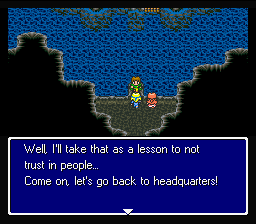 Just a moment later...
BLACK DEVIL OUT OF NOWHERE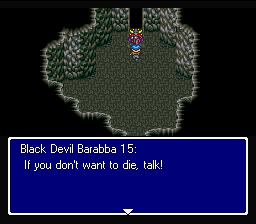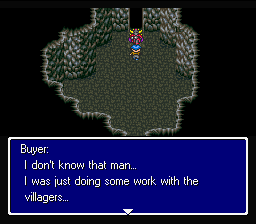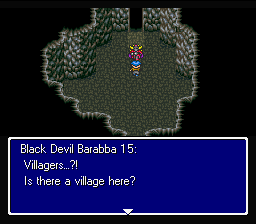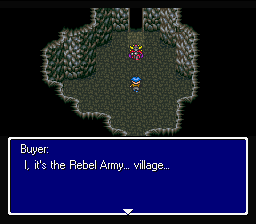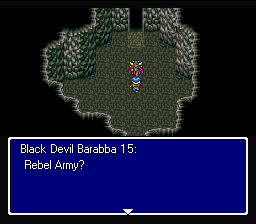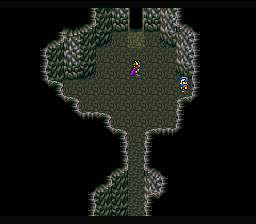 The Black Devil repays the buyer for his efforts by throwing him against the wall...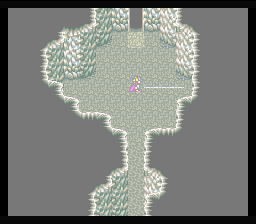 ..and vapourising him with a death ray.
I think we've all learned something important here.