Part 14
Searching for treasure.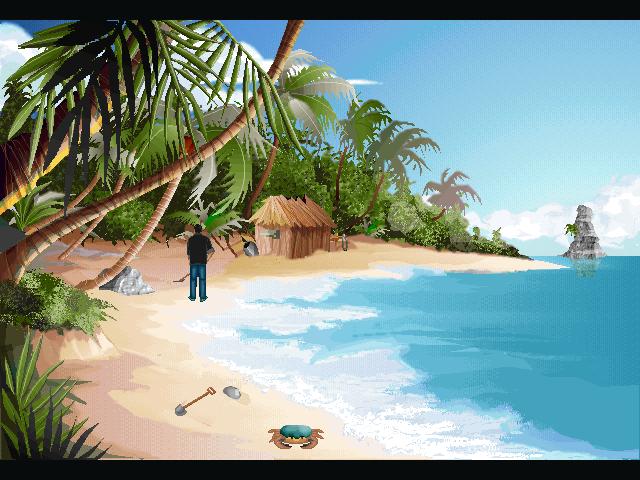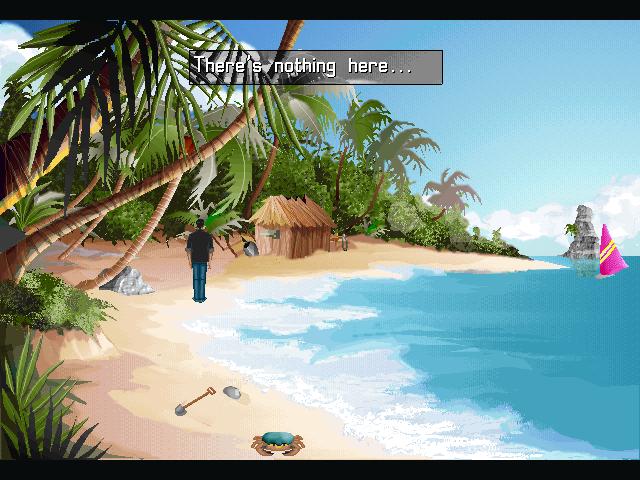 Try again Hopkins. Don't give up.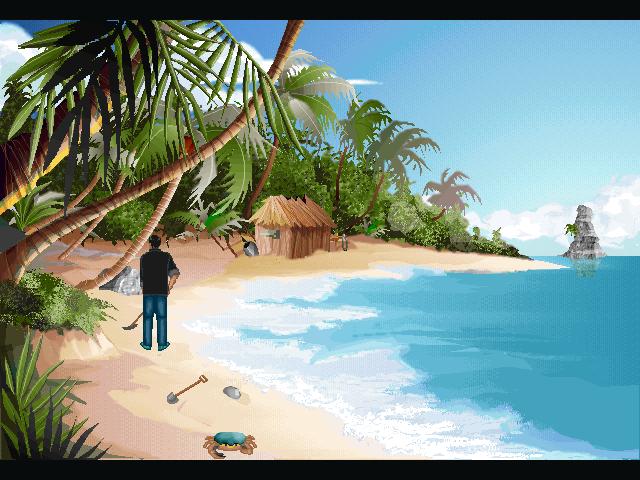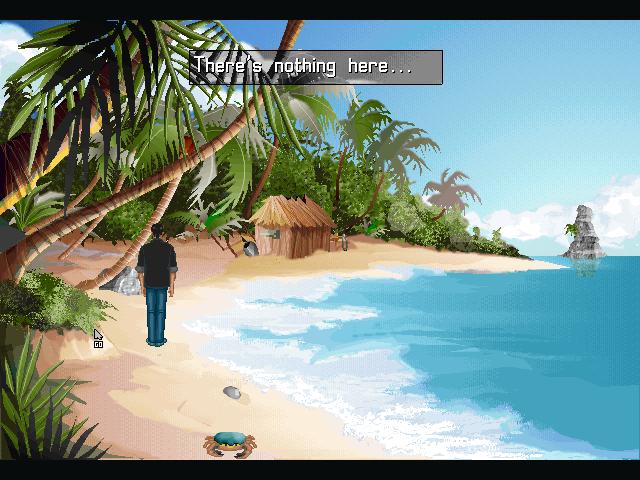 One more time Hopkins.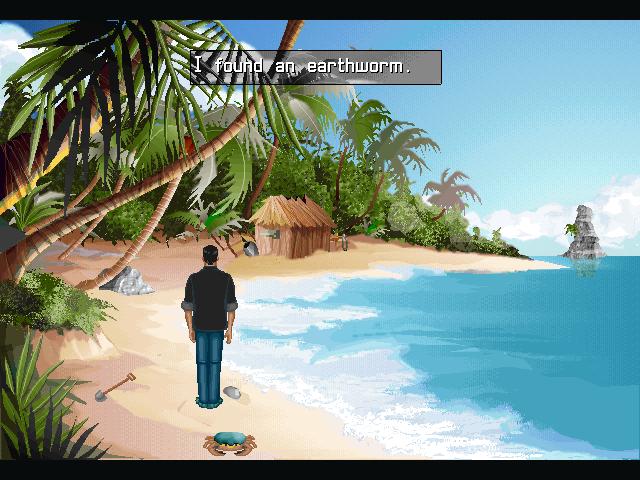 That's probably about as good as it's gonna get Hopkins. I think we can stop here.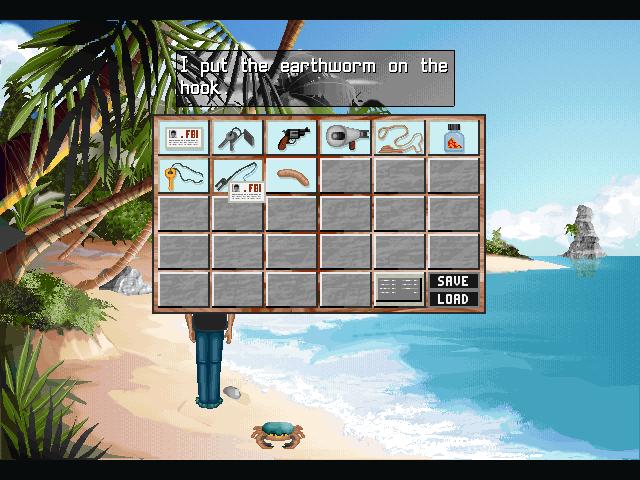 I think we can go fishing. Going to the pier.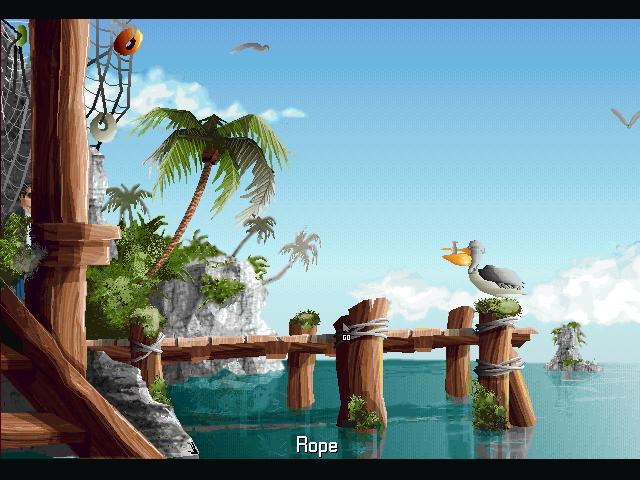 This looks like a nice enough place.
Cast the line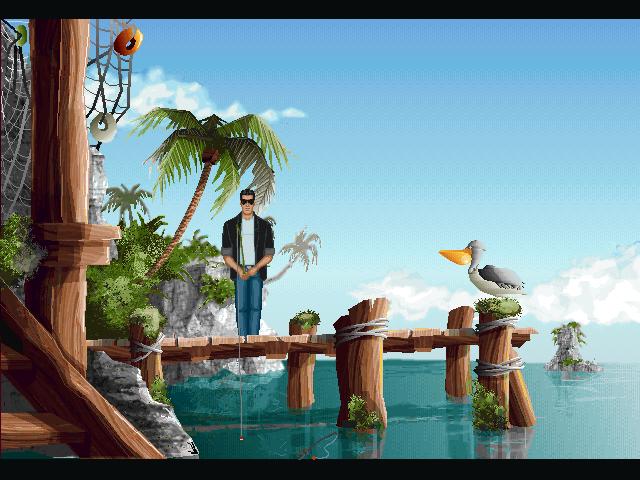 and almost immediately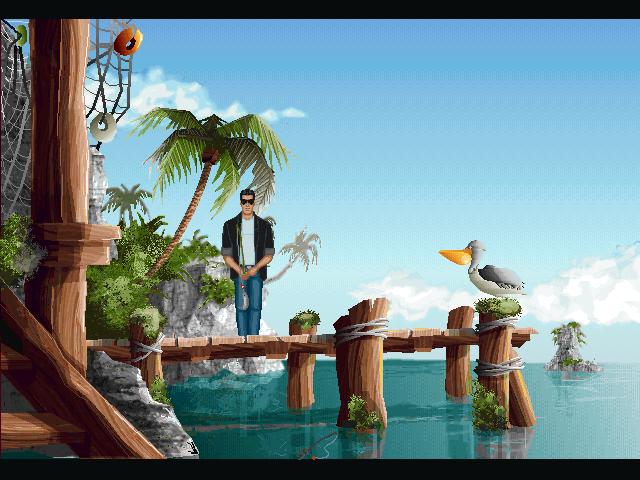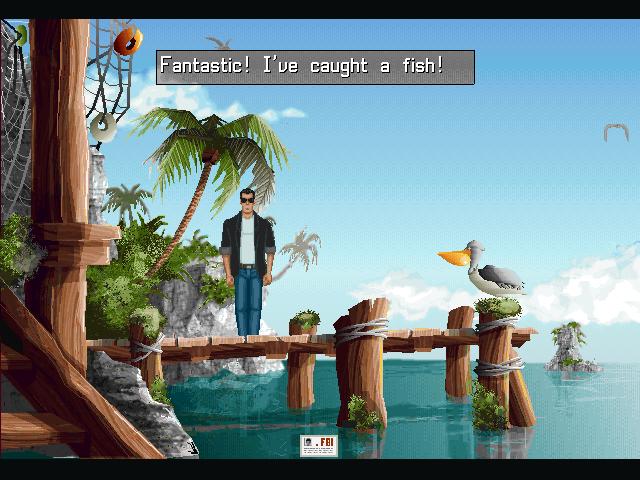 Alright Hopkins, enough screwing around. Go check out the factory.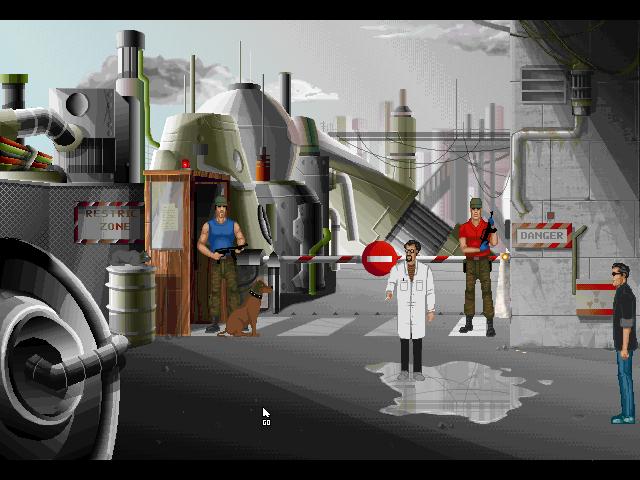 Time to check out the factory.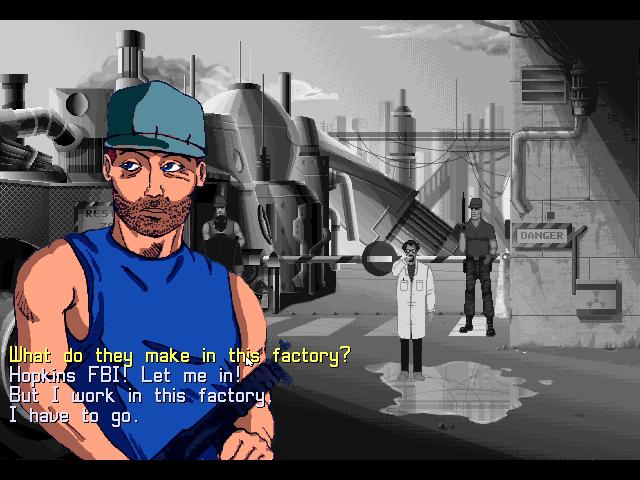 Hopkins: What do they make in this factory?
Guard: Fishing items.
Hopkins: Hopkins FBI. Let me in
Guard: Sorry, but factory access is restricted.
Hopkins: But I work in this factory
Guard: Ok, let me see your badge.
and without a badge the conversation ends there. Need a clue. Maybe I'll be blessed with some good karma if I feed the cat. Go fetch kitty.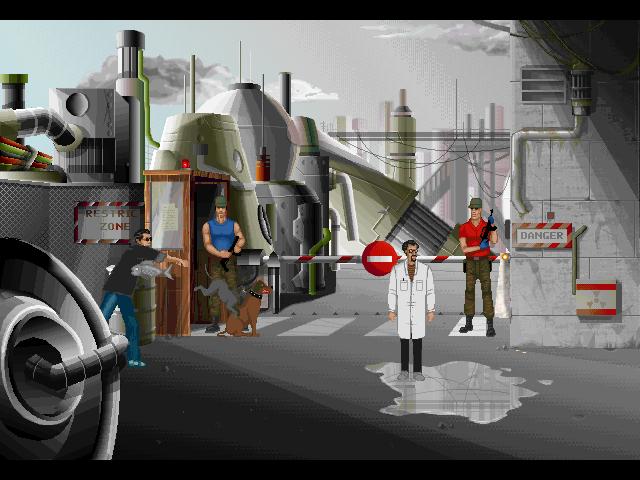 Cat chases fish..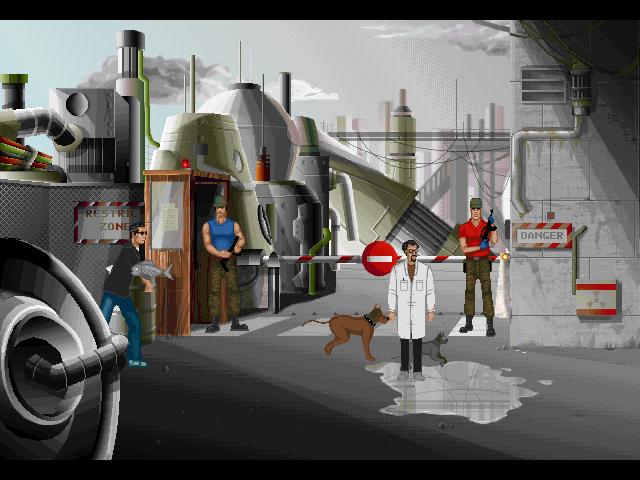 Dog chases cat..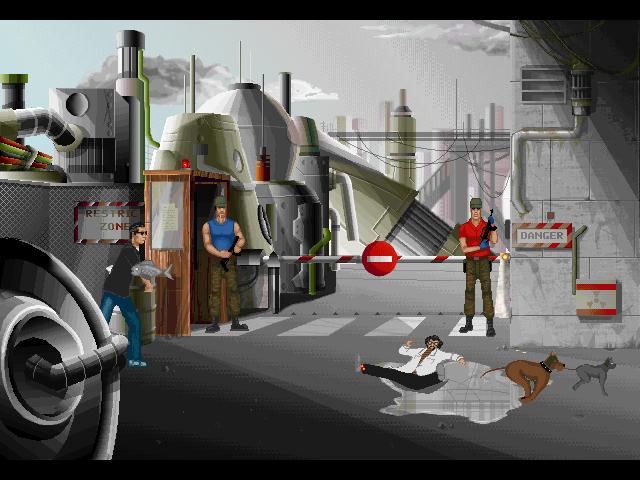 Scientist gets knocked over by dog and falls in puddle of something..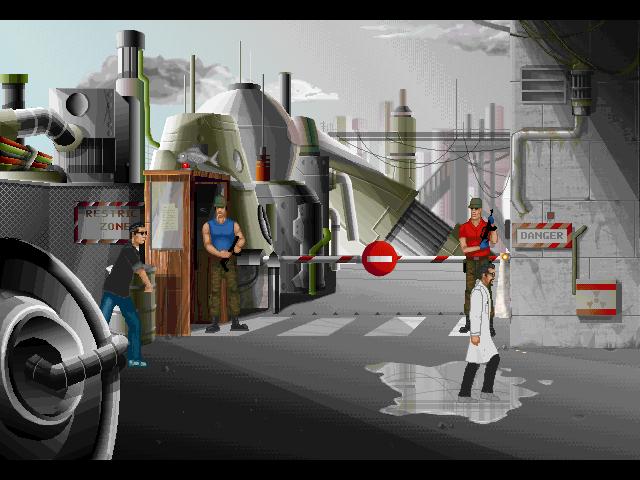 Scientist gets pissed and walks off. Time to follow the scientist.