Part 209: 1346: Broos!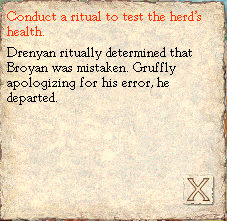 Broo problem solved! We don't have to kill our cows after all. Hooray!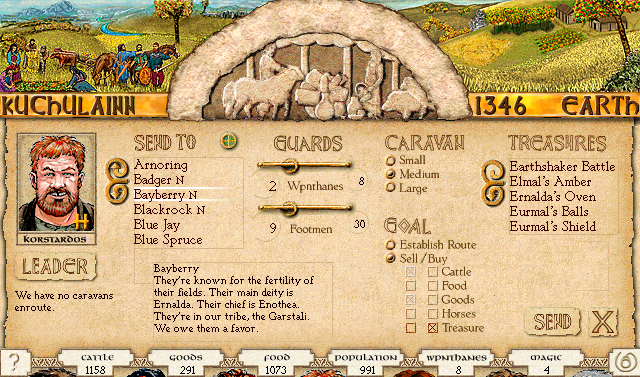 I've sent Korstardos off to buy treasure from our rich neighbors, as they must have something worth taking.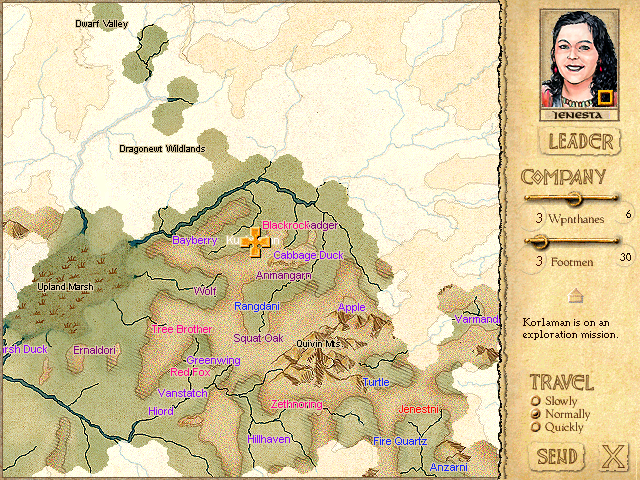 And I've sent Jenestna out to explore the tula some more.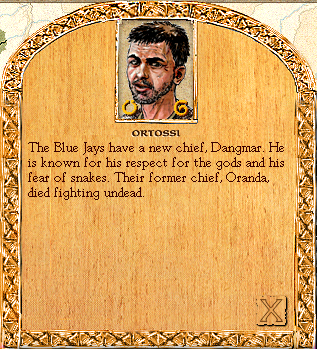 Current events--I guess we need to start mounting snakes to the hoods of our Earthshakers.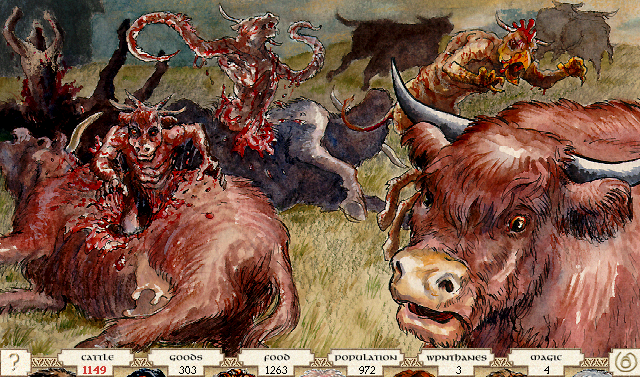 Looks like you were wrong when you told that Uroxi warrior that your cows weren't infected with chaos. Baby broos spring from the still-living bodies of your cattle, and go on a rampage. Broos are the unspeakably nasty and fecund servants of chaos. Obviously, you must hunt down and destroy the nasty things, before they become awful, big things. What else do you do?
For the record, we lost nine cows to the Broo infection.
Enact the, "Oranth and Aroka" heroquest to shield us from kinstrife and chaos.

Find powerful warriors of Urox, to scour your lands for chaos taint.

Sacrifice to Eurmal.

Sacrifice to Urox.

Stay calm, wait for further signs of chaos taint.

We can't afford to sacrifice many cows.

After Orlanth weakened him, Wakboth the devil was pinned under a huge block by storm bull. The block can still be seen, in the land of Prax.

Urox prefers sacrifices of cows, and is traditionally the foe of chaos. Eurmal might be able to trick the chaos creatures, I suppose....

Once chaos is loose, all those nearby are endangered. We must fight and contain it now, before it spreads further.

The Orlanth and Aroka quest shields us from kinstrife... which is a form of chaos... so it might ward directly against chaos, too.

Eurmal often tricks minions of chaos--let him do this for us.