Part 41: Confusion
Video- "Chapter 10 Intro"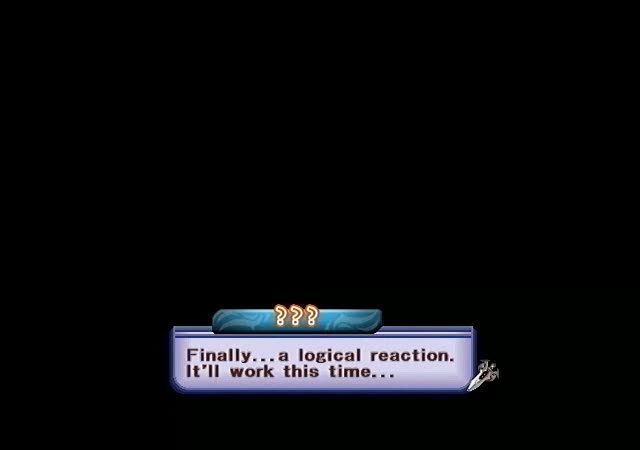 Watch Things Continue
???:
Ah, Sulpher… It's been a while since I've seen you.
Don't look at me like that. I won't die until this is done…
Yes. When this research is complete, my wish will finally be fulfilled…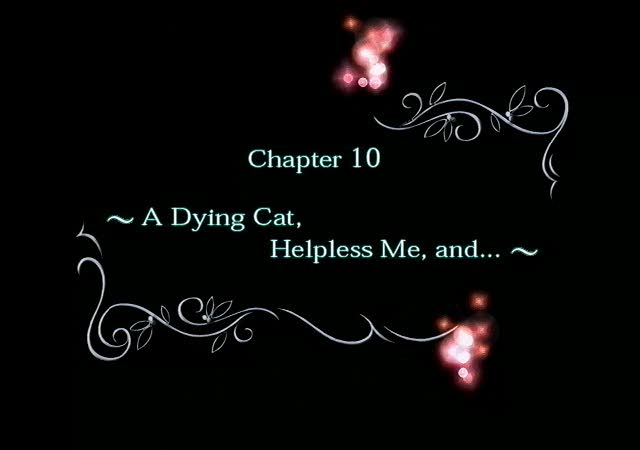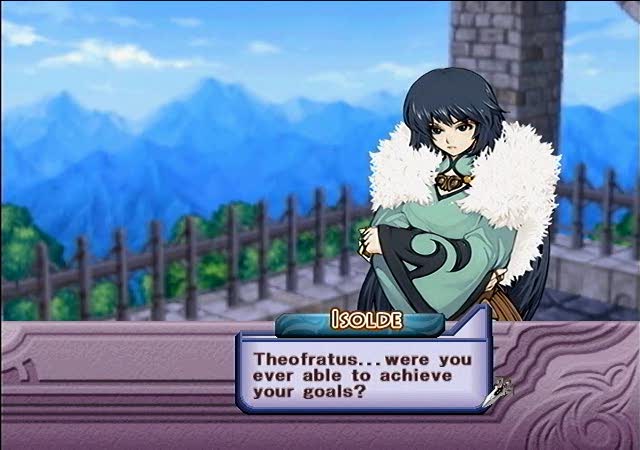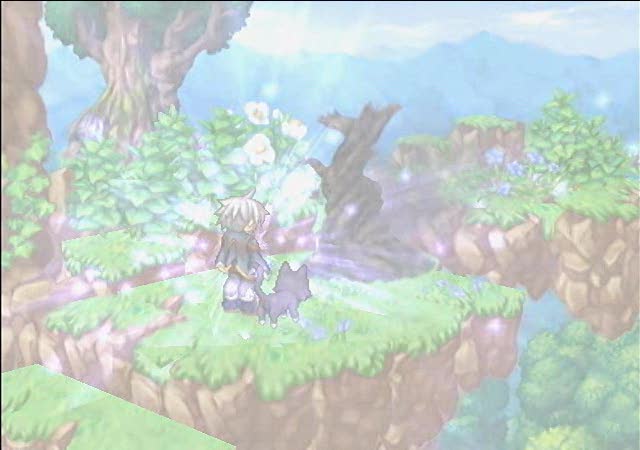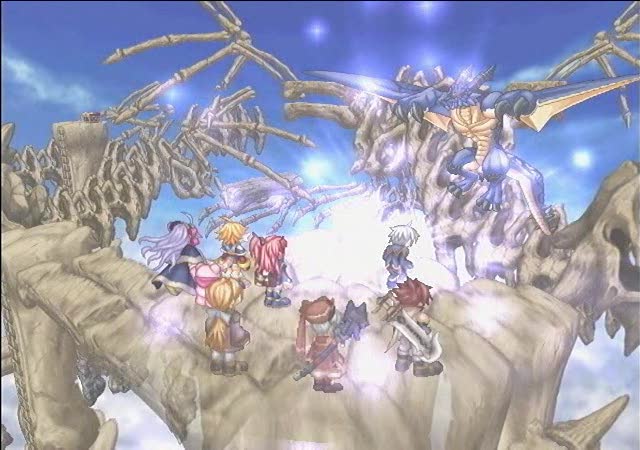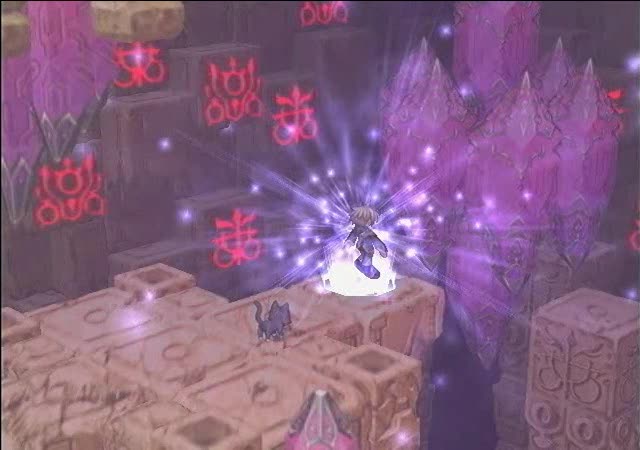 If so, then you're very irresponsible. Leaving him behind like that…
There is one more test I must run…
I've been thinking about what happened in the Mana Ruins a lot lately.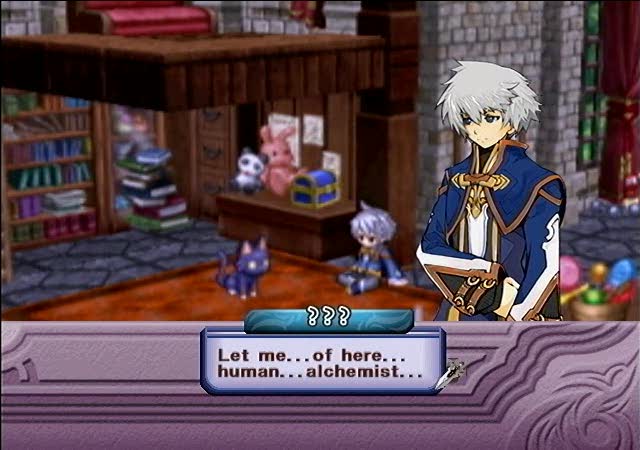 ???:
Let me out… Avenge. Please… You, and I…

That voice… I wonder if it really was that Mana's.

You're still thinking about that? You need a life.

You couldn't hear it though, right? Why only me…


You were watching. After I fainted, what happened?
How did the Mana come out of the crystal?
Sulpher seems a bit ill again, too. I hope he'll be alright.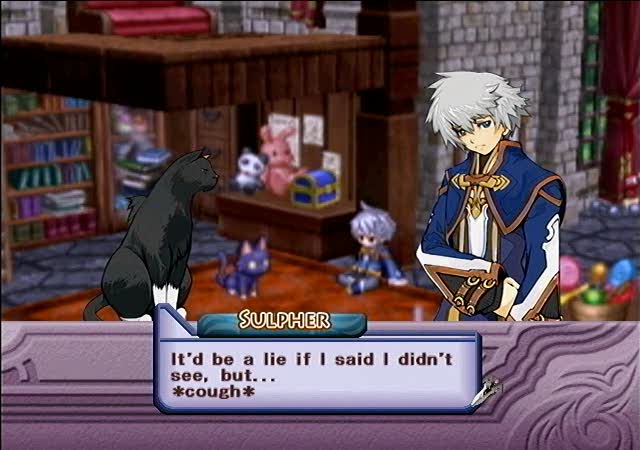 Are you okay? I thought you were alright now…

Don't worry about it… It's not something that can be fixed.

It can't be fixed!?

Vayne! How long are you gonna rest? Let's start some Assignments.

Oh, yeah… But…

I'll be alright, just go. If you make her mad, you'll regret it later…

How true…

This isn't good… I thought it would last a little longer…
We were worried for a minute when the Principal came in during the day for Anna, but it wasn't anything bad.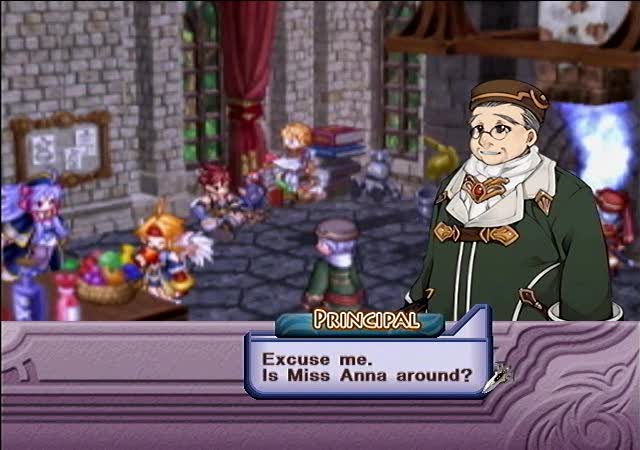 Oh? How rare to see you here, Principal.

I was going to ask another teacher, but it seems everyone is too busy.

Um…what did you want from me?

Oh, yes. I was hoping you could deliver the farewell speech at graduation.

Farewell speech… Me?

Yes. I thought you'd be the ideal person for the part.

Wow, that's amazing.

Ah, my wondrous protégé! Do it, do it. Accomplish this grand task!

Farewell speech, huh… It's already that time of year…

Now that it's over, it went by quickly.


So, what do you say, Miss Anna?

…Yes, I'd be honored. In all sincerity, I shall deliver such speech.

Ah, that's great. Then I leave the rest to you.

Good luck, Anna.

Don't mess up. It's a moment that could last in everyone's memory forever.


Is something wrong, Anna?

No, it's nothing… *sigh *

…?
Oh, and recently it seems Roxis has been demonstrating he can do more than fight monsters with cards.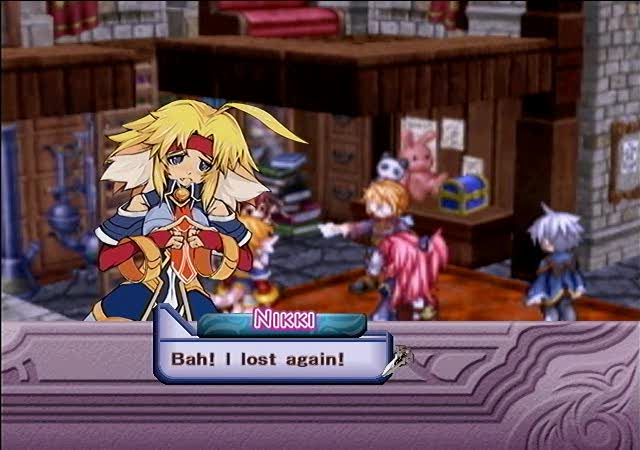 Wow, you're a good duelist, Roxis.

You guys are just too weak.

What are you all doing?

Oh, Vayne.

We were playing cards with Roxis. But we can't win at all.

But it is a surprising skill you have.

…I was trained by my father.

Your father…?

Yeah. He had no talent in alchemy but was really skilled at these things.
He even earned our living expenses with cards.

…Was it a harsh life?

Yes. It's not easy to live off of past fame alone…
I mean, what are you making me say!

You said it yourself…

This is annoying! I'm leaving!

…He's mad.

Maybe he didn't want to talk about his past…
Oh, and I think Muppy had as good an explanation as any possible for Jess' bag.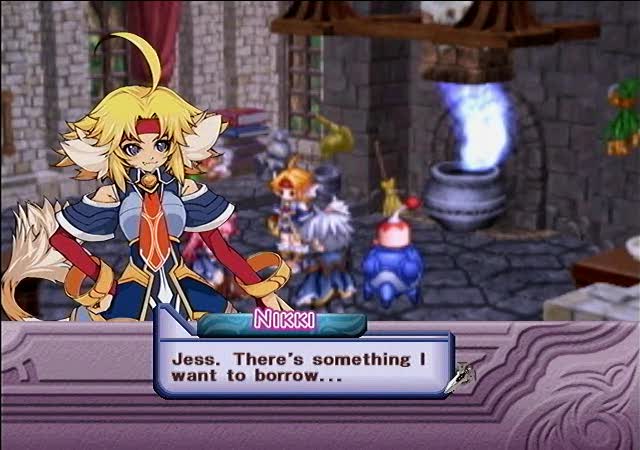 Hold on. *rustle * Here you go.

Such a mysterious bag, as always…


What's wrong, Muppy?

…I'll tell you a story from my past.
When I was a kid, my uncle left on a journey and went missing…

Missing…?

He was an adventurer. My mother's sister's husband, unrelated to me by blood.
My uncle's father was the planet's best sommelier, and their daughter was…

…And this story relates how?

Sorry, I got off track.
After he went missing, a search team was immediately dispatched.
But in the end, my uncle and his spaceship were never found…


I've never seen it, but his ship was said to excel in short distance warps…
And people say the ship's body is soft like cloth…

I don't really get it… So you're trying to say…
Do you want to ask Jess?

…No, I'd rather not.
I'm sure my uncle is still alive out there… I don't want to give up hope…

Um, Muppy…
So if his story is true, then Jess' bag is…?
Oh, and I learned more than I probably needed to know about some things when I went to the girls' dorms to see where they all were.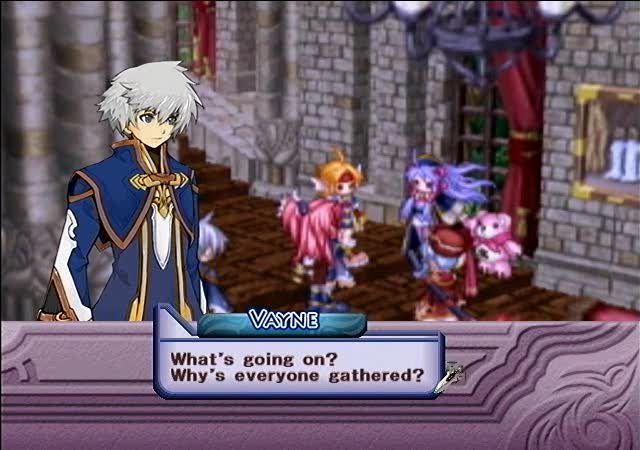 Us girls were talking about fashion.

We can only wear uniforms at school, so…

I see… What kind of clothes do you all normally wear?

I wear Asian clothes. Like kendo outfits that are easy to move in.

I like active clotehs, too.

I wear dresses.
But ever since I turned into a ghost, I can't change anymore…

So different… What about you, Jess?

Um… My mom used to buy me a lot of pink clothes.

Pink… I can see you in clothes like that.

But I prefer more of the thick, dark colors.

Thick dark…!?

Yeah. Like deep purple and reddish brown. They make me feel more relaxed.

That, I cannot agree with…

Jess… Do you have some sort of pent up feelings or something?

Huh? I don't think so.

Well, I guess it's not something you should tell a lot of people…