Part 60: The Alchemist Knight
Professor Feinne Presents: Anna's Stuff
Okay let's go for Anna's content now. Let's start with her getting horribly killed by Isolde.
Video- "Anna Dies"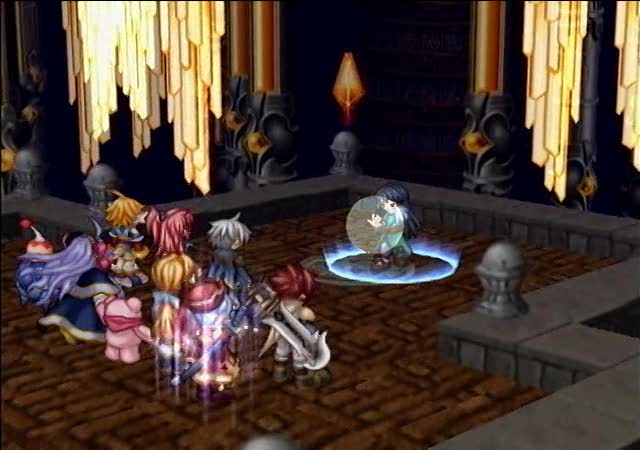 Watch the Video

Huh!?

It won't be long, you can endure this.

Krh… This isn't…

…Huh?

Why…must you…

You'll be fine. I'm confident.

Grah… How could I…?

No… This is a joke, right?

I killed her. I'm sure of it.

What…? Why did-!?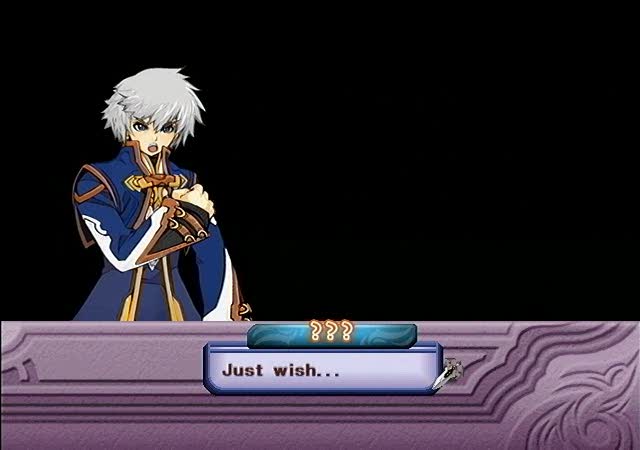 Again…! Who are you!?
???:
Make a wish and it'll come true… It's simple and understandable…

If I wish… Is that my…?
???:
Do you want to help her? Do you want to save her? Then wish…

That's… Of course… I want to save her… I want to save her…

Huh…? I…?

Ah, I'm so glad…

I, was sure I… Vayne…?

Do you understand the truth about you now? What your power is?


You can fulfill your own… anybody's wishes.

But…you can't do that! It's like…murder!

What purpose did that serve? To kill a student? What are you after?

I thought if you lost your cat, your contract master, then maybe…
But, that didn't work… Now there's only one way.

Answer me.

The power to restore life with just a wish can take it away just as easily.
Used inappropriately, it can conquer the world. I cannot overlook that…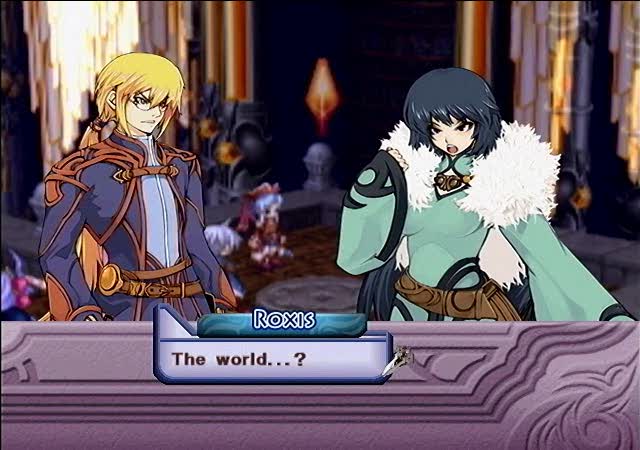 That doesn't give you the right to…

It was all his fault. He caused all of this by creating such a power.
But…I won't let anyone degrade his glorious name any further!

Ms. Isolde… You…

You and Dad were…

So that's the truth…

While your power is still maturing… Before it's full-fledged… Disappear!
Now we'll push on to the Heart's Prison and how she saves Vayne.
Video- "Release Your Confusion"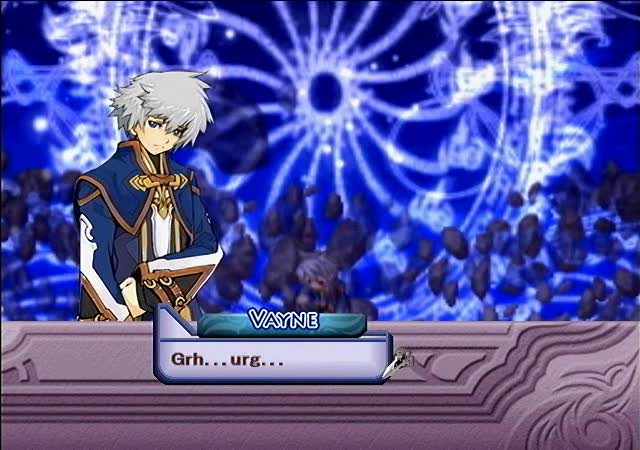 Watch the Video

Vayne!

Are you okay!? Are you back to normal?

Back…? Ahh…I, hurt you…

Don't worry about it. Water under the bridge.

Are you hurt? Let me see.

No… Stay back!

Vayne…?

I'm sorry for getting you involved… I meant to disappear alone…
I didn't think… I would fight you… Try to kill you…

I said, don't worry about it. I don't normally allow people to kill my friends.

You can apologize later. Right now, we have to…

No… I can't… I have to disappear… Here, now…
I can't stay any longer…

Exactly. If that is your desire, no one can prevent it.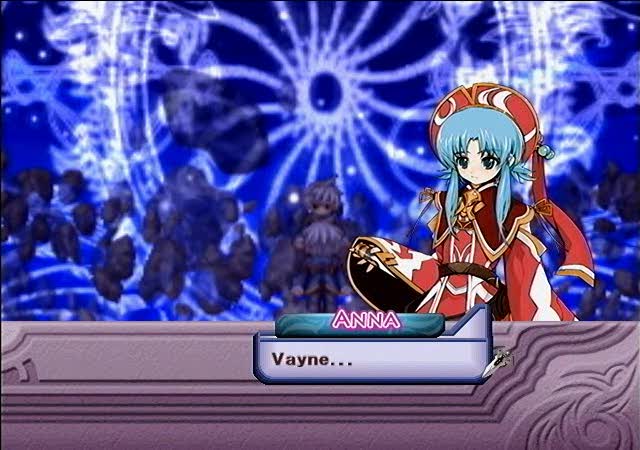 Anna…

Do you really want to disappear from this world?


I told you, it's inevitable…

I'm having a serious conversation here. I'd prefer you to keep quiet.

Ooh, scary. Talk all you want, but you don't have much time.

I'll ask again, is this really what you're wishing for?


If you truly are, then I won't stop you.
Even if we were to disappear together, I would accept it.

No, you can't! If you disappear, I'll have…

I'm still indebted to you. It was you who cleared my thoughts and confusion.


But if you are confused… Then I want to clear your thoughts this time.

Anna…

You don't mind if I wish for that at least, do you?

…Is it selfish of me to be the only one wishing for something?

Of course it is. If you ever wished you wanted to be alone, then my…
Then our wish would never come true.

…What about me wanting to be with you…and everyone else?

Let's see… I guess I can allow you to be a little selfish then.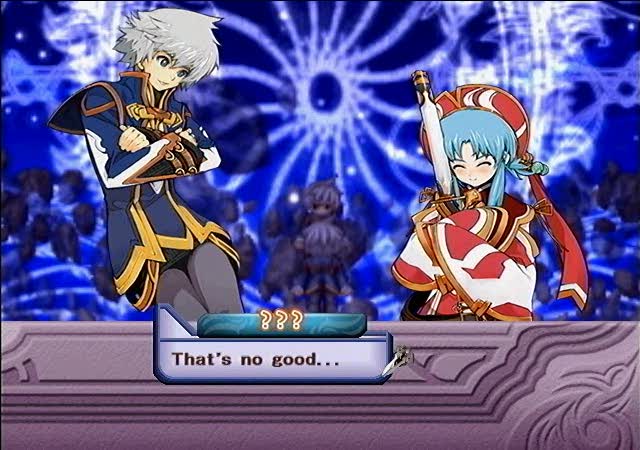 That would be a problem… Without you to harness the power…

I'm sorry, but… I don't want that power. It's useless to me now.

Okay…as long as you know the consequences.
Without a harness, the power will be out of control…

Vayne!

It'll be okay. I can at least do this…!

By yourself? Impossible.

Sulpher!

This is the last time I can help you.

…Okay!
I have a video of the fight with Crazed Eye and could provide it if anyone wants to watch him again. Let's move on to Anna's ending.
Video- "Anna's Ending"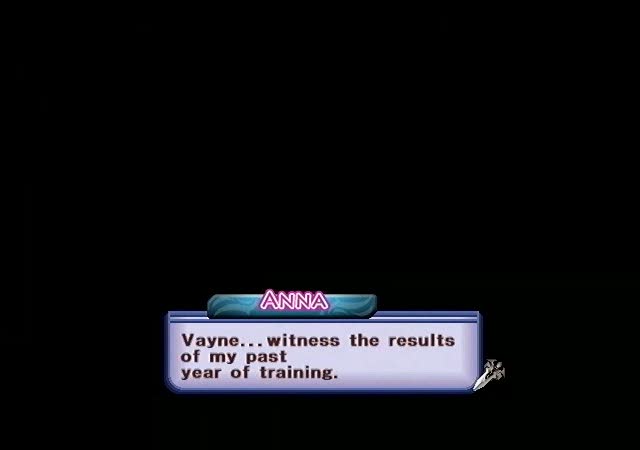 Watch the Video

Okay. But I've been training myself, too. It won't be that easy…

Then, let us begin!

Whenever you're rea—Whoa, wait a minute!

No more waiting!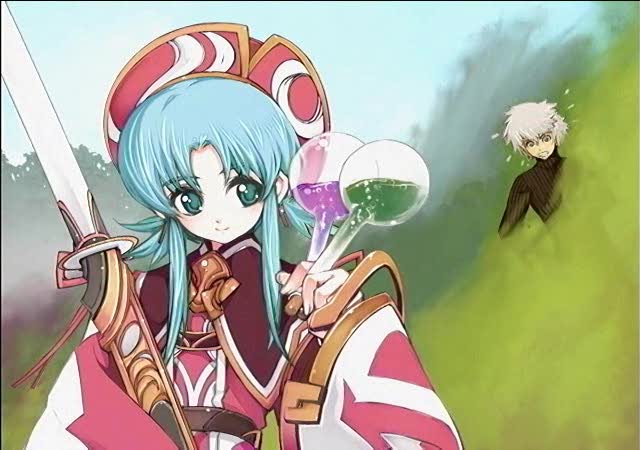 You're good. That was a slick dodge.

H-hey! Was that a bomb?

It's my very own design. I spent all night making it for this duel.

No, I mean, you can't use a bomb in a sword duel.

What are you saying?
You're the one who led me to master both swords and alchemy.

That's not quite what I meant…

Fine. Next up is this…

What did you just pour on your katana?

Venom. It's strong enough to kill a man with the slightest scratch…

B-but, doesn't that violate your chivalry or bushido or whatever…?

No more talking! En garde!

You gotta be kidding me!