Part 13: Rime Age (Thanks to Haz)
Reference Journal 4
Channelwood Journal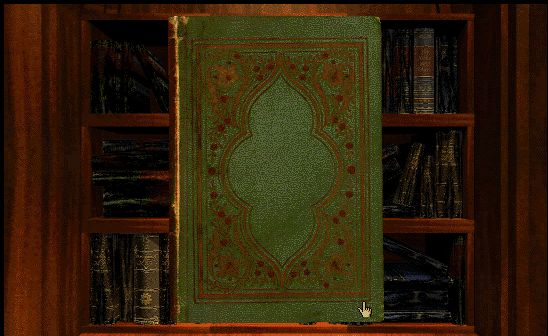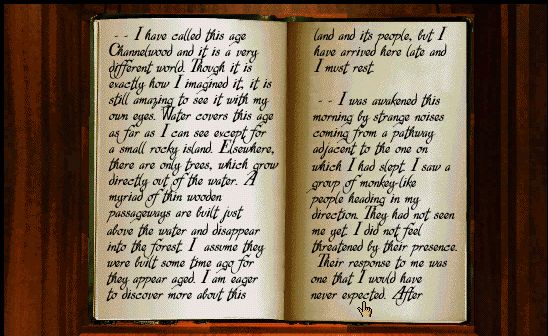 Monkey tree house people in a flooded amazon place...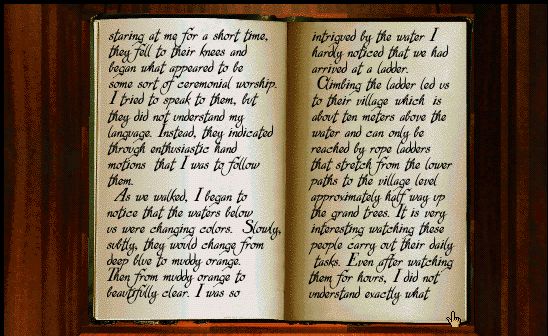 They worshiped him? My kind of place. The water effects and treehouse system seems like fun also.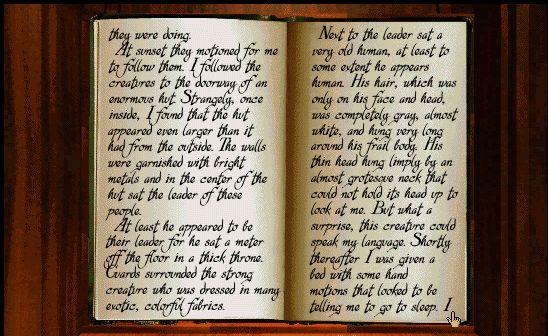 Almost dead guy, creepy monkey leaders... I'd go to sleep too, Atrus.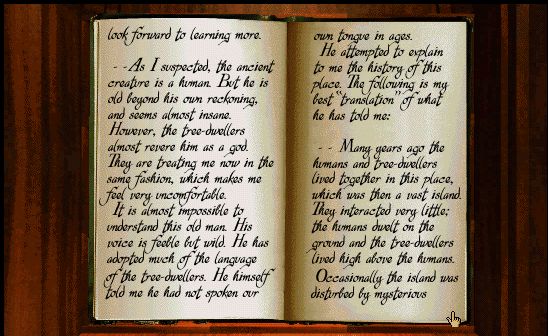 The story at last...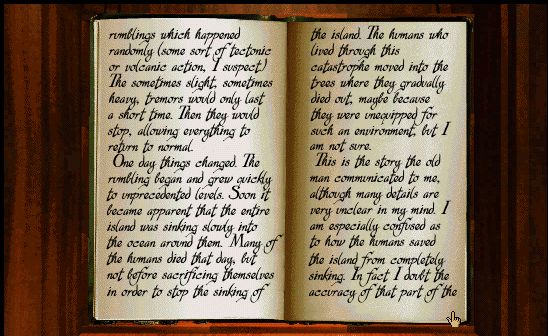 Yeah, how did they stop it?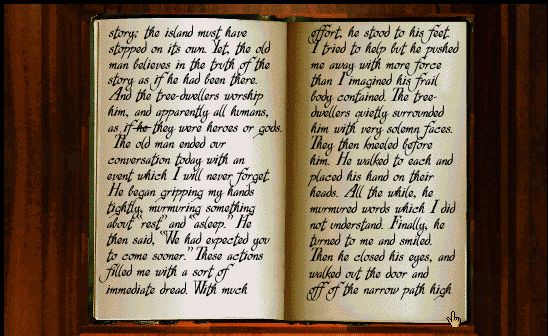 Attaboy Atrus, now go get more of the story...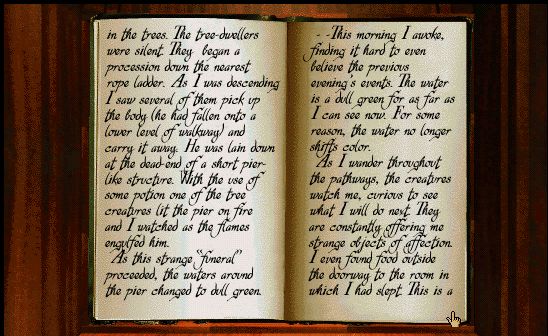 Holy shit... Fire?
The water stopped changing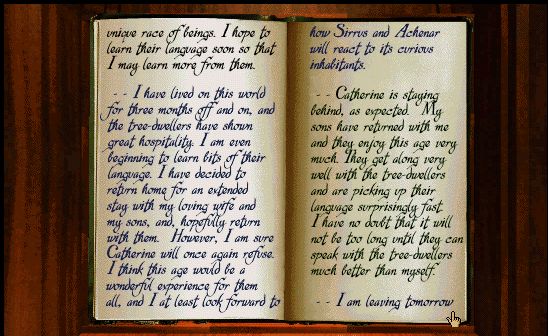 Well, the monkeys won't be there... the boys went. Why is the color of the ink different here?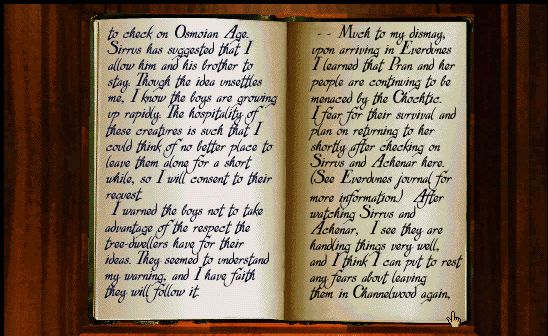 I want to visit Everdunes now... I wish the journal was still here...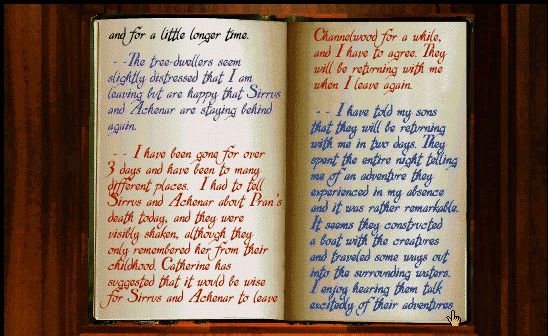 More color changing text...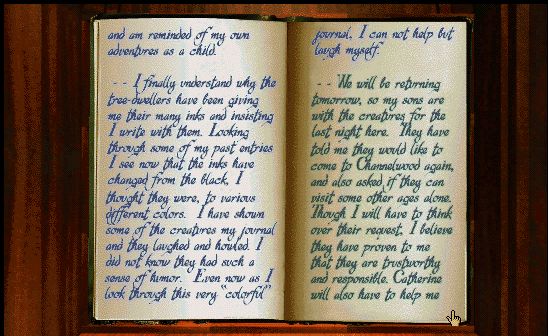 Aha! Color changing ink! Hilarious!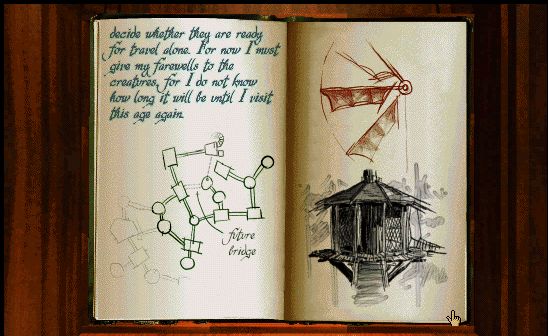 Finally, a diagram...
Hopefully there's another on the next...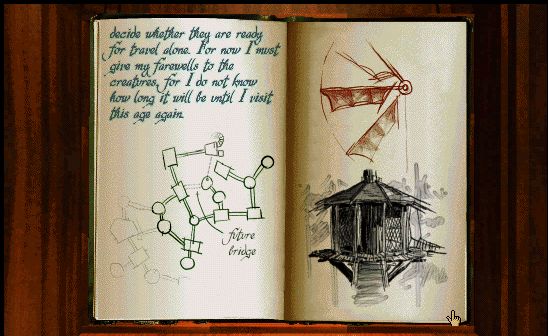 hmmm....
on the next...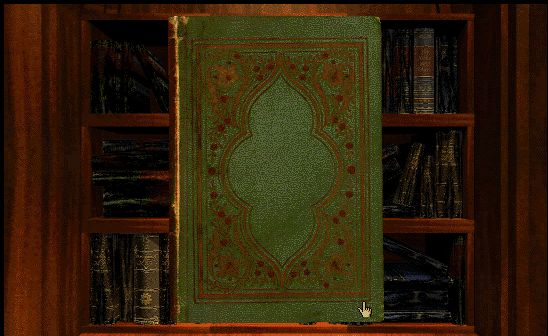 ...ATRUS!!!
Oh well, time to go again.
To the map!