Part 9:
Reference Journal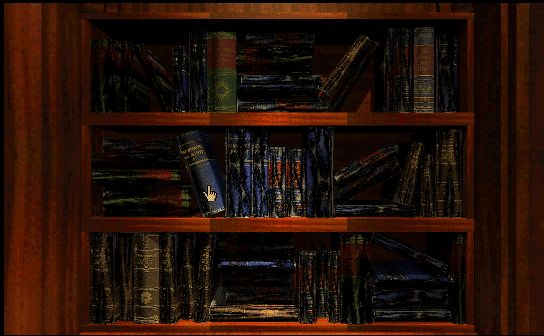 I walked from the map over to the bookshelf to dig out another journal.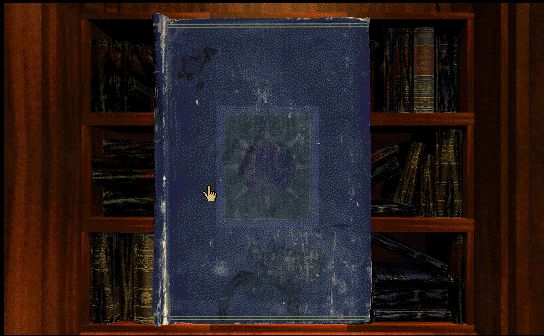 This one was rather plain.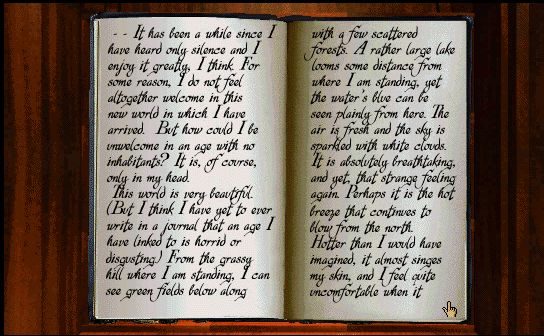 Unwelcome in an uninhabited world because of wind. You're losing it, Atrus.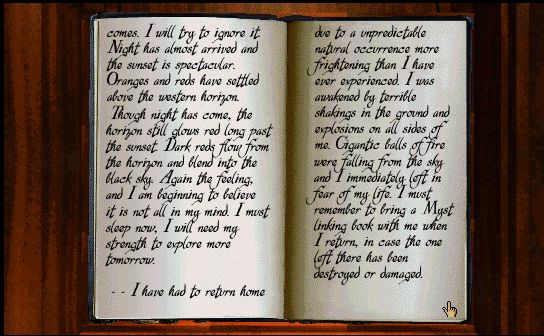 Goodness gracious!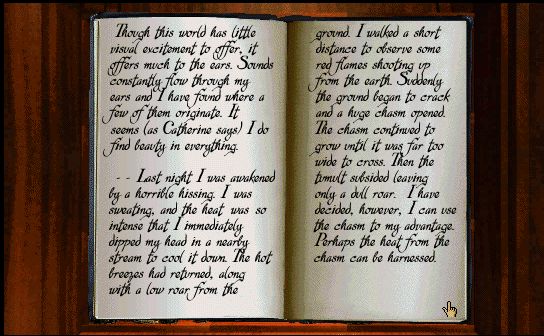 Beauty and POWER in everything you find. He's probably going to build another fortress. Or lighthouse. Or write in some kind of geo-thermal ship.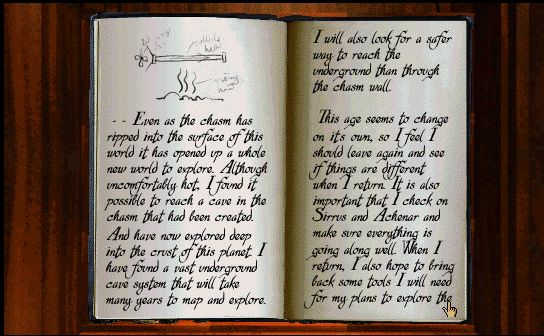 Is that a turbine? And what's this about vast cave networks and exploring them?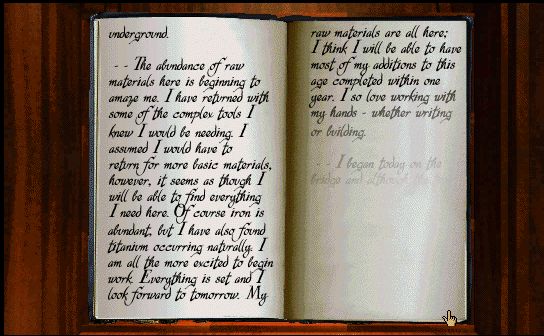 More construction text... then it... fades... NO!...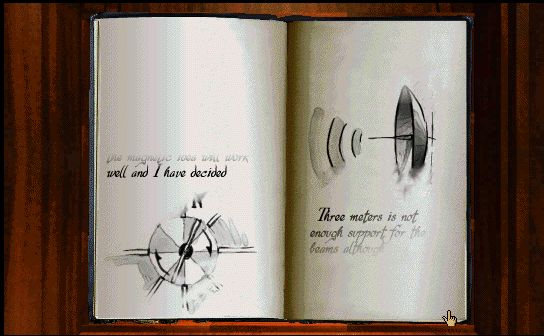 NO! Decided what? Support for what beams? Three meters? What are these pictures of?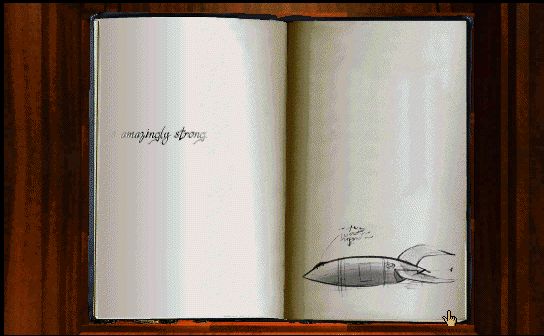 GOD NO! A rocket!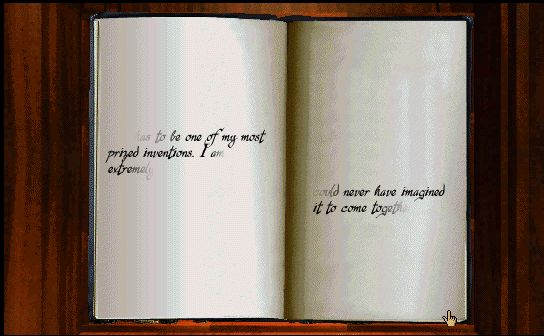 Prized invention? AUGH! SIRRUS! ACHENAR! IF THIS IS YOUR DOING...!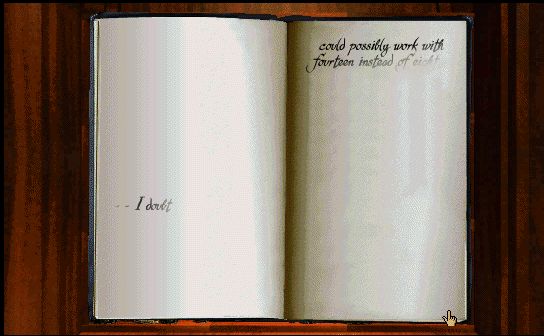 Fourteen instead of eight? Doubt? Dammit Atrus!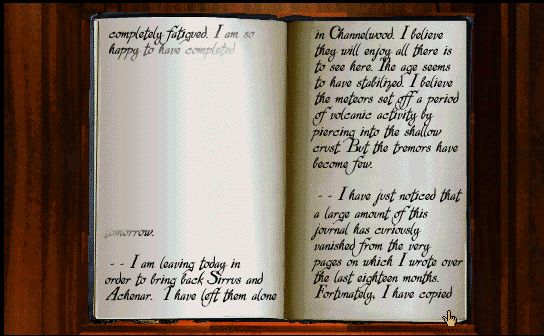 Oh good, more text here... Channelwood? The text disappeared for him? Copied...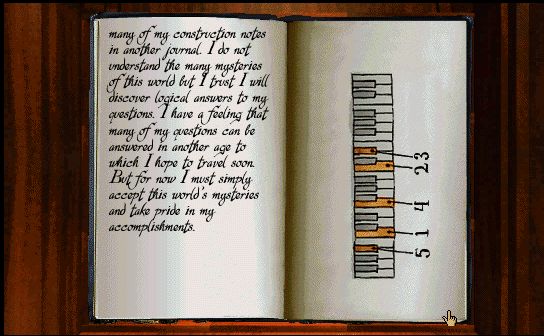 Construction notes to another journal, eh?
Hey, a piano.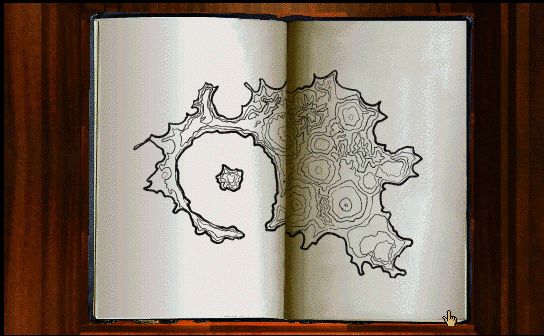 This must be a map in the back here... just topographical though. Not very useful.
I wonder if this age is in that rocket...