Part 57
Scene 29: The Black God; Part 4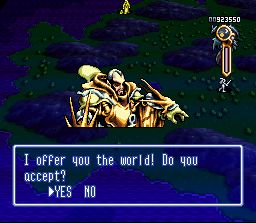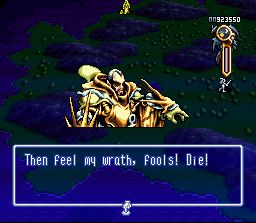 This is what we see when the attacking unit does not have a character with a dialogue with Rashidi. A few others would like a word with him, however…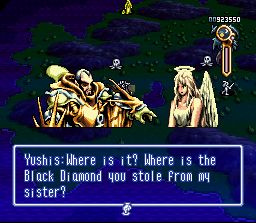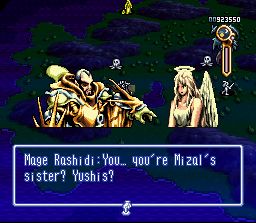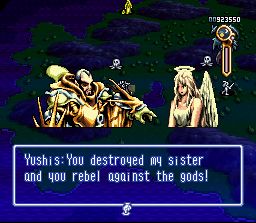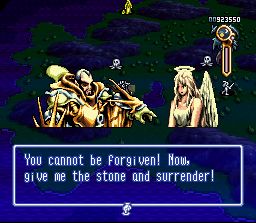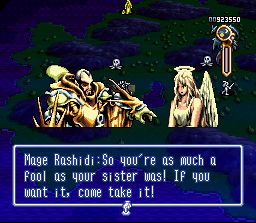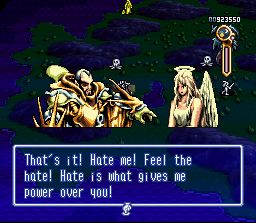 :maul:?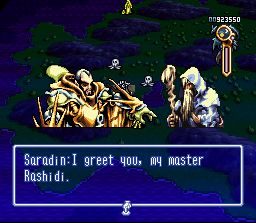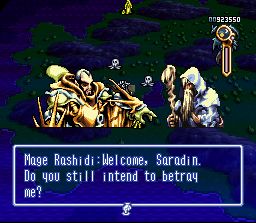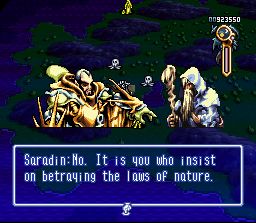 As in… crimes against nature? Oh dear god what are we up against?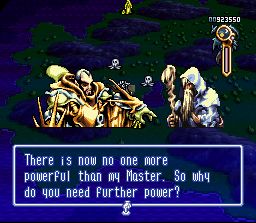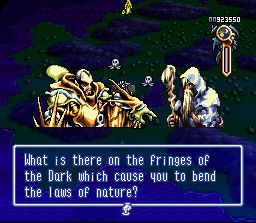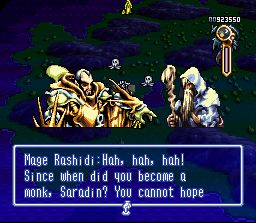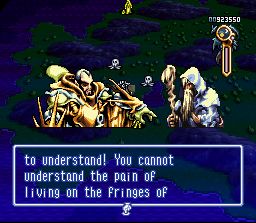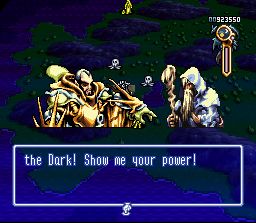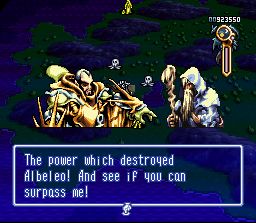 And most importantly, our hero, Laharl, tries to talk sense into Rashidi the goat-raper: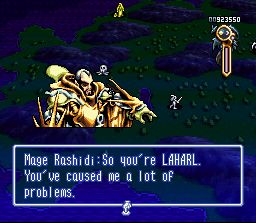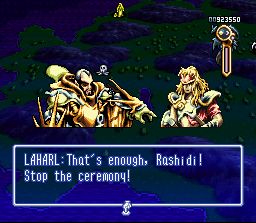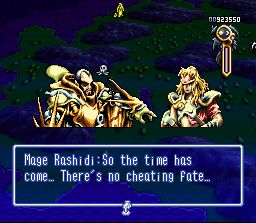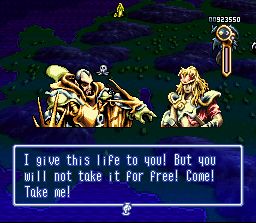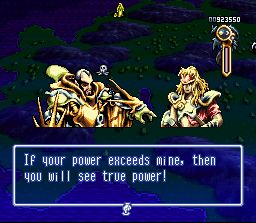 I swear to god, they just took bits of the RotJ script, threw it in Babel Fish then edited to make it legible.
But what it all comes down to… is this.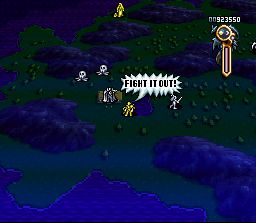 Oh yes.
Rashidi has a wide range of magical attacks. Here are some examples: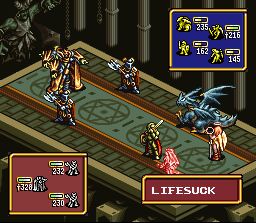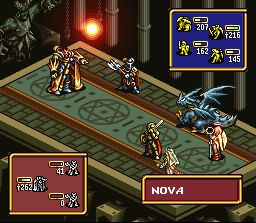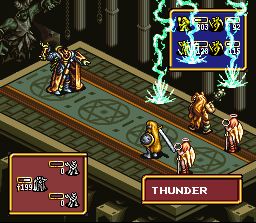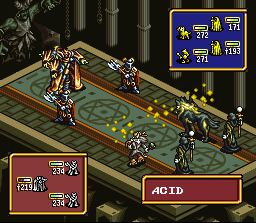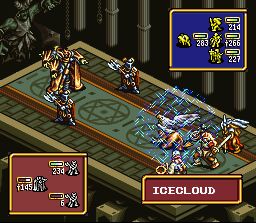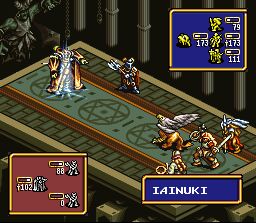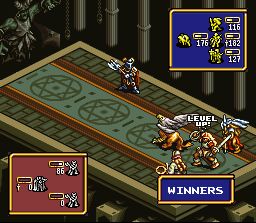 Of course, the fierce and mighty Laharl knows not defeat.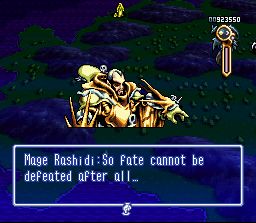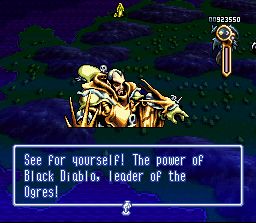 He's totally bluffing; he's got a terrible poker face.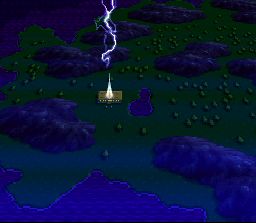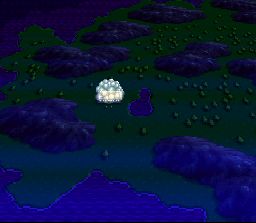 Oh shi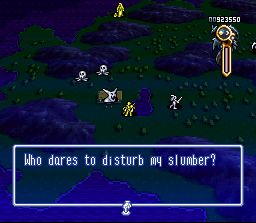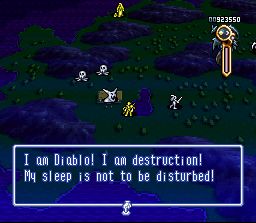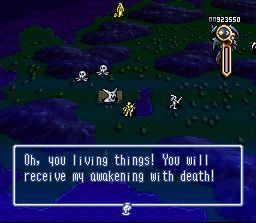 Clearly, Diablo does not like his slumber to be disturbed. It's okay bro, I totally understand. Just go back to sleep and forget all about it, dude, nobody will hold it against you. Now, now, no need to get cranky.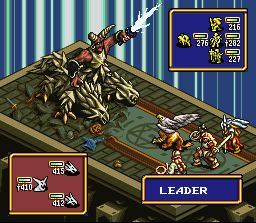 OH WHAT THE FUCK IS THAT THING.
OH GOD IT IS USING TAROT CARD ATTACKS ON US.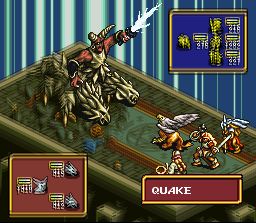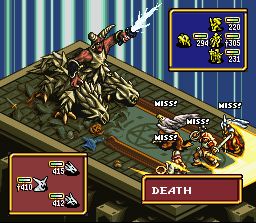 COUNTER-ATTACK!!! GOGOGOGO KILL IT!!!!!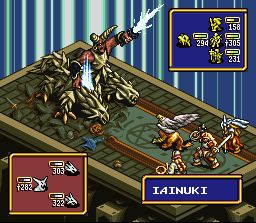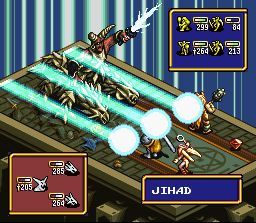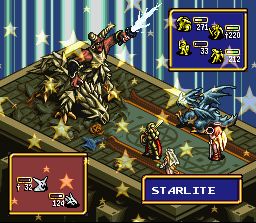 Princess Aisha deals the finishing blow. She's made more history than we thought tonight!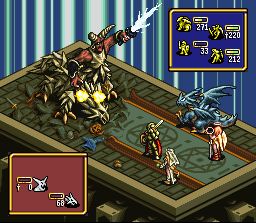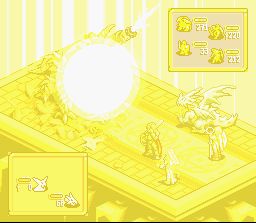 In a flash of holy light, the demon Diablo is slain.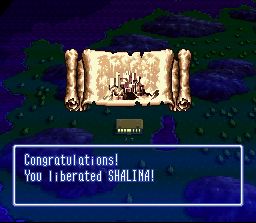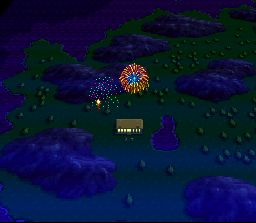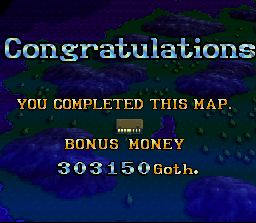 The end of the war is celebrated with the usual display of fireworks. We even got some bonus money to start our kingdom with.