Part 38: Climactic Galactic . . . uh, Bombastic. . . Tactic. . . Shut up.

Music:
Spear Pillar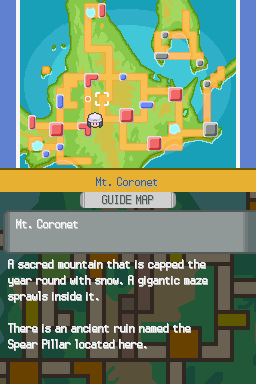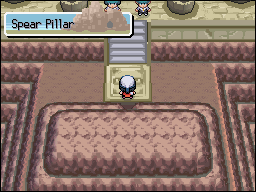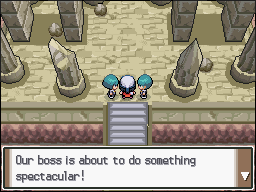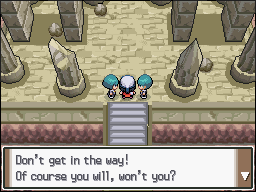 You
have
seen what I've been doing the past few weeks, right? The whole "Ruin all your things" schtick?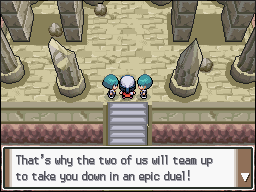 That is NOT how duels work.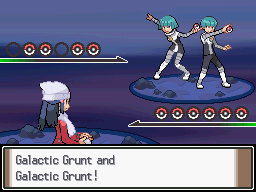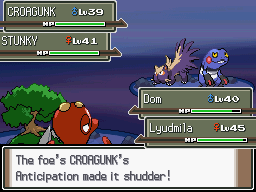 Hey. You two wanna see something cool?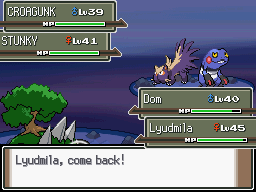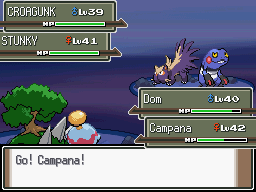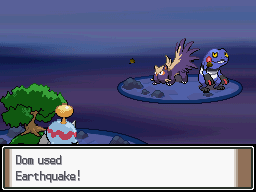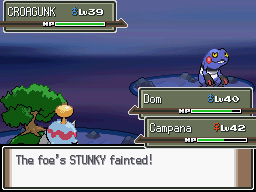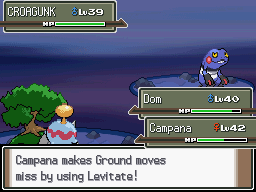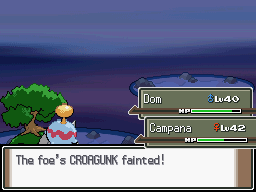 !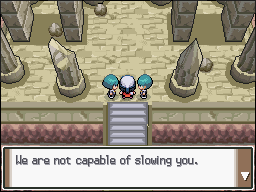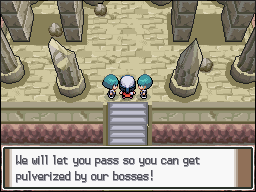 Your bosses aren't very good at their job, if you'll remember!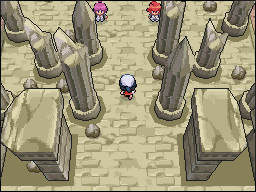 Oh great, they're both here.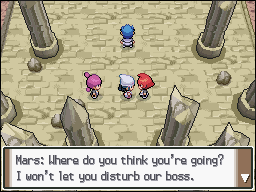 He's right there, I could probably just shout at him.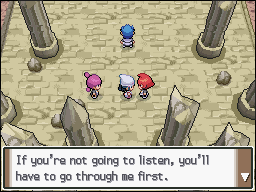 CYRUS! HEY CYRUS!
. . . YOU'RE A BUTT.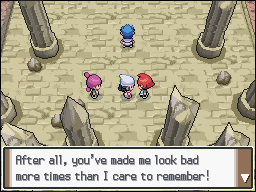 Was it really me? I mean you're kind of at fault, too. Look at this loser, can't beat a 12-year-old.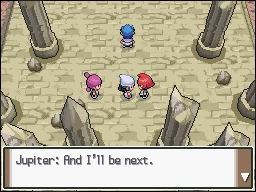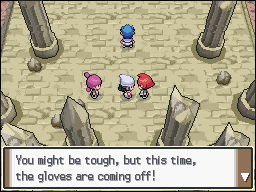 Shoulda came off before, hotstuff. ]:I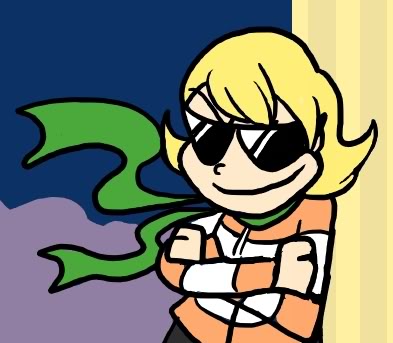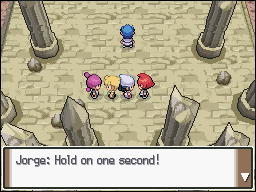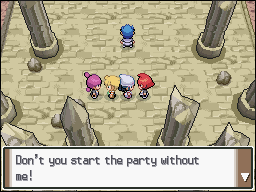 Jorge? What in the hell are you doing here?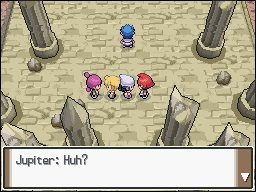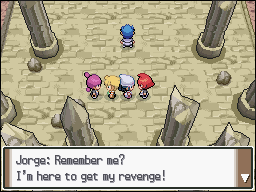 JORGE, DO YOU EVEN KNOW HOW VENGEANCE WORKS?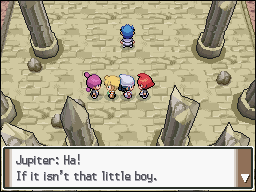 "The little crybaby from Lake Acuity."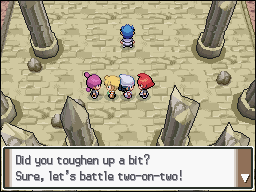 Jorge what have you started?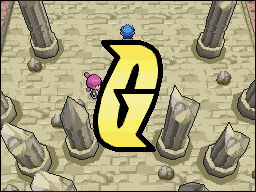 Music:
Red/Blue - Trainer Battle (2nd Anime Version)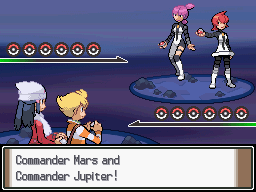 Jorge, please be serious "Almost beats me except not really" Jorge for this. It's kind of serious!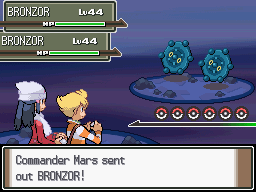 Oh. That's kind of. . . strange.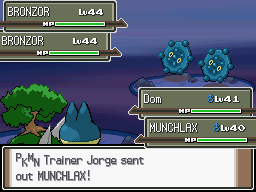 Jorge. Really? REALLY? You're not gonna use the monkey here?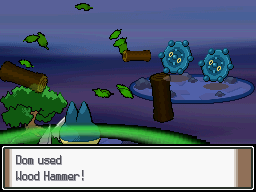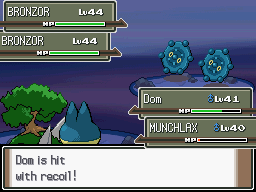 Choro Notes:
Yeah, I attacked Jorge's Munchlax. There's a very good reason I did this: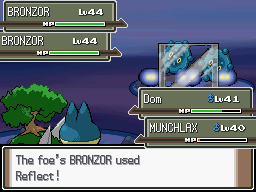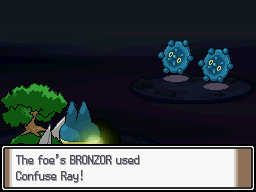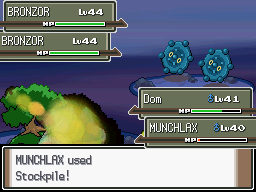 This. This is why you KO the Munchlax. All it does is sit there stuffing its face with Stockpile. It is pretty much the most worthless thing ever.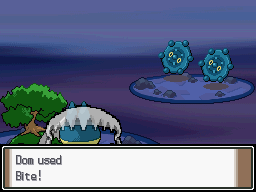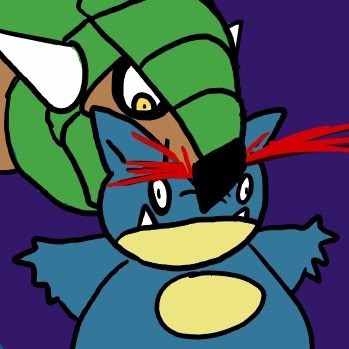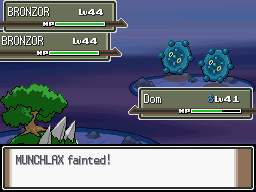 Sorry Jorge, try again!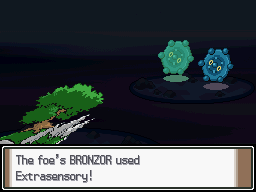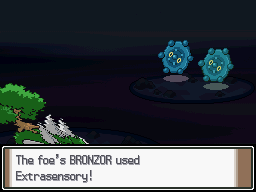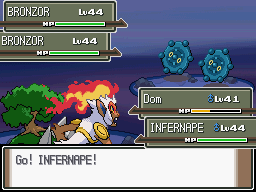 THERE YOU GO. BURN THEM, MAKE THEM PAY.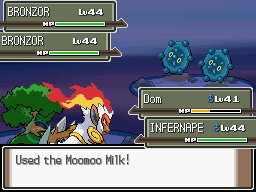 Gonna heal Dom while you do that.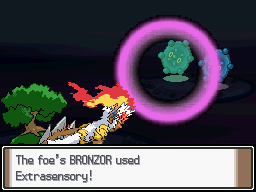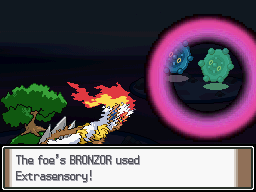 Oh right, you're a fighting type aren't you.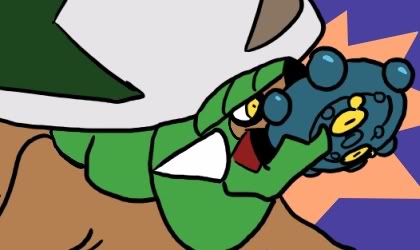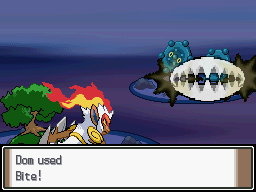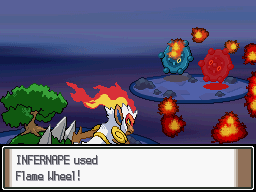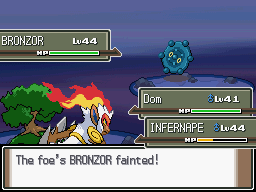 TEAMWORK!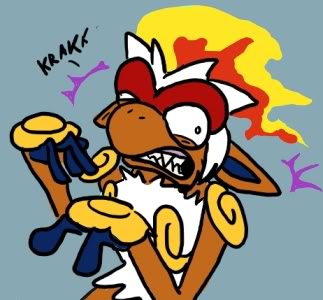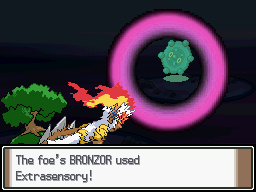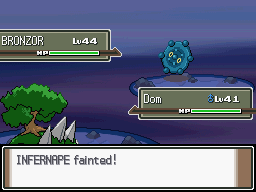 Oh. Wow, yeah.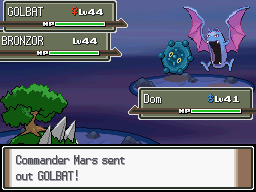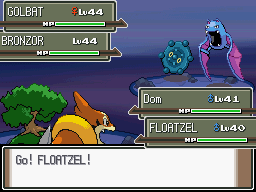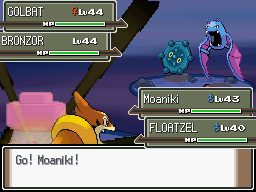 I can do it too!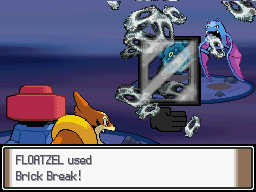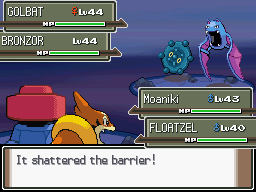 Wait. You had Brick Break the whole time and you let us chip away at that Bronzor? Goddammit Jorge.
Choro Notes: Brick Break
Brick Break is a nice little fighting-type move with a neat effect: It shatters Reflect and Light Screen barriers.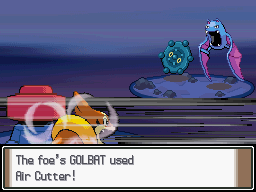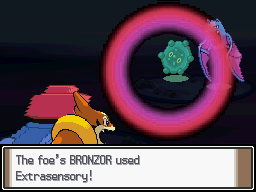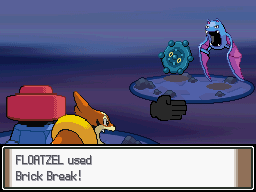 Jorge, use a water-type attack it will do more!!!!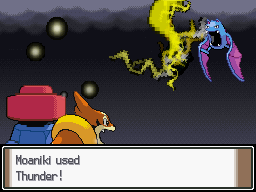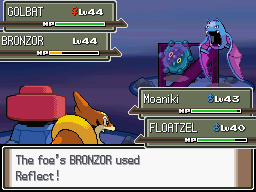 Ok, yes. NOW you can brick break.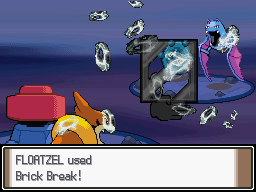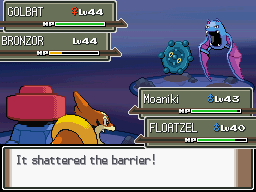 Attaboy.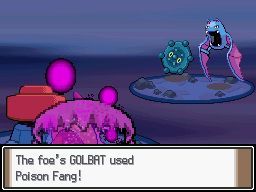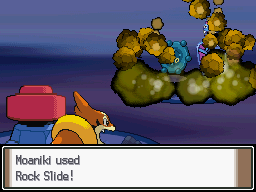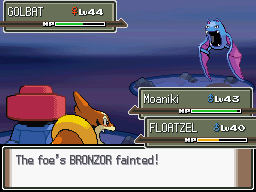 Well we got rid of the mirrors, that's a plus.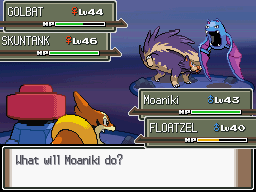 Crap.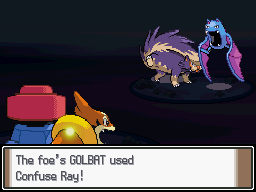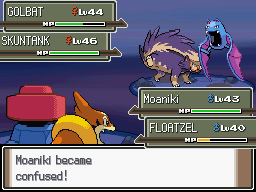 This is trouble.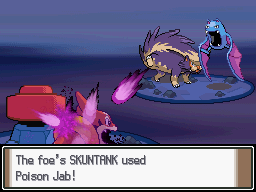 Oh no she's stabbing him! With her butt!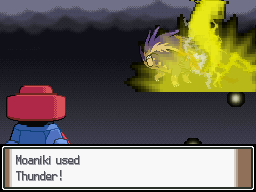 He's bleeding out!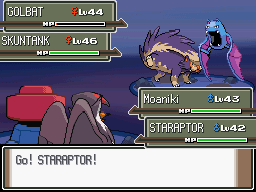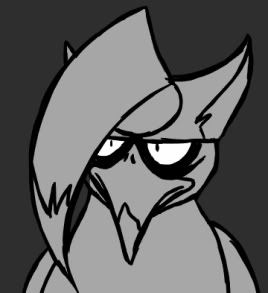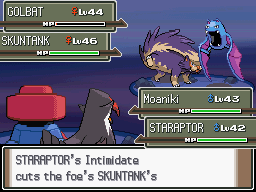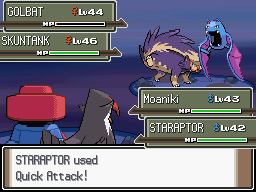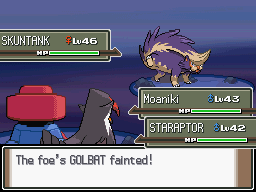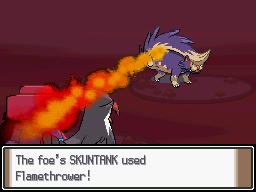 . . .
. . . this is the most demeaning attack I've been the target of yet. Really? REALLY?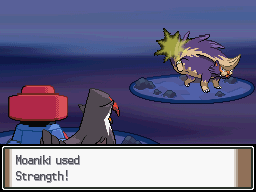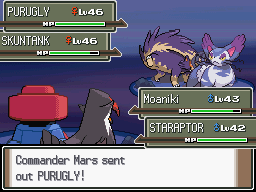 Ok, this is a problem.
Incoming hurt: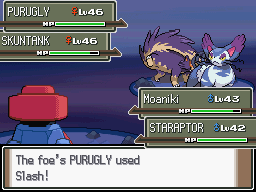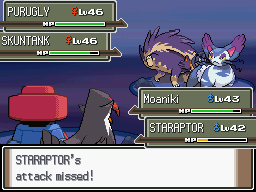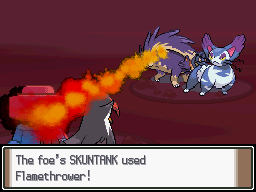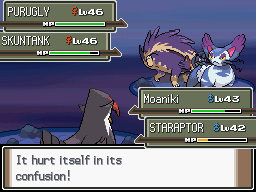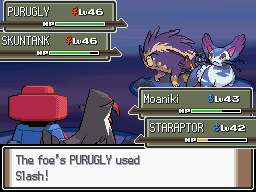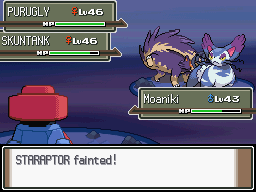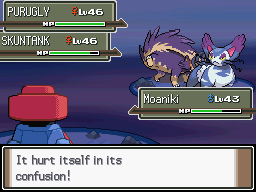 Yeah, that all happened!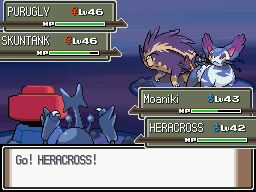 Oh thank god, Heracross'll wreck town.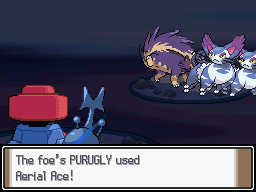 :I
Choro Notes:
:I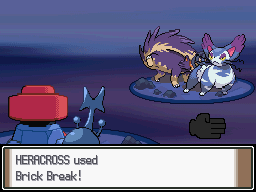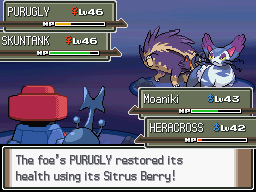 OH COME ON.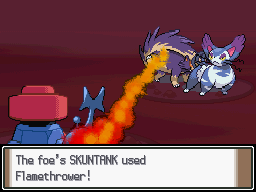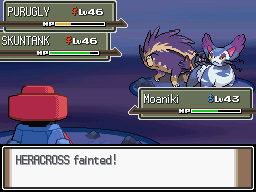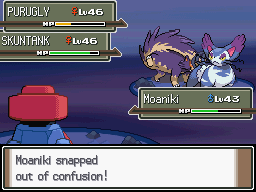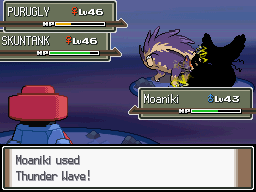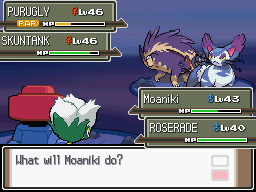 Oh, the flower's left, huh?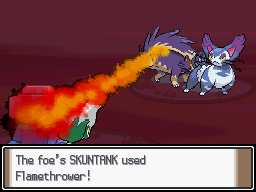 I'm realizing that everything we have is highly flammable.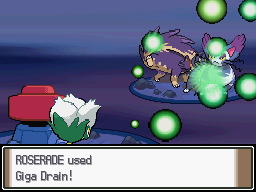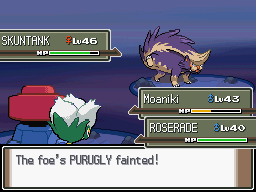 Oh, that one's got some moxie!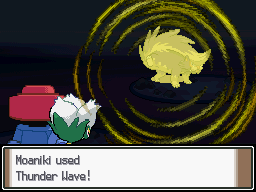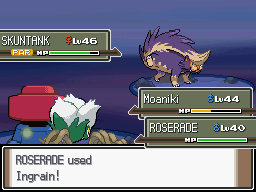 Eh. Al-alright.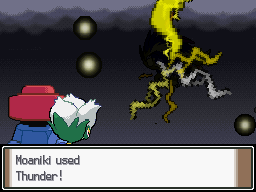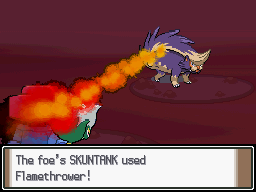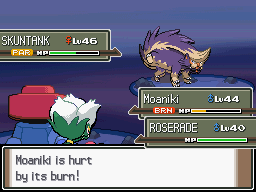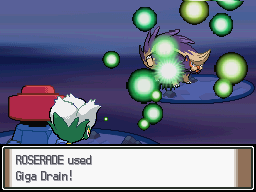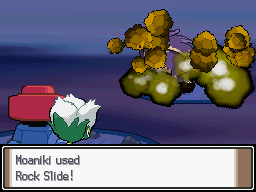 WHAT ARE YOU MADE OF?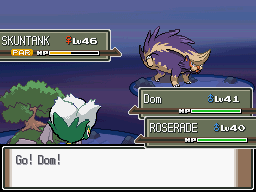 Grass-types, yeah!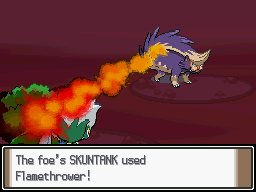 HOW DID I NOT FORESEE THIS?!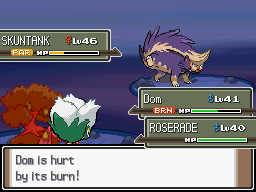 Dammit.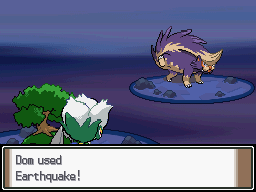 DEAL WITH IT FLOWER DUDE.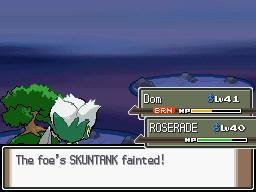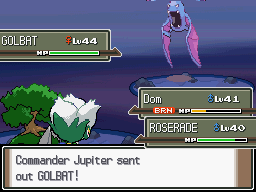 Oh c'mon. You're beat just give up.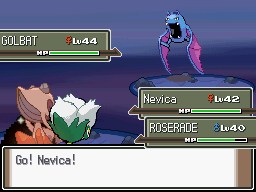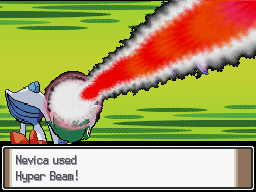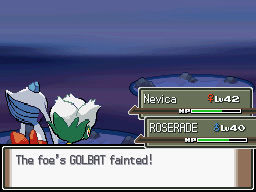 :I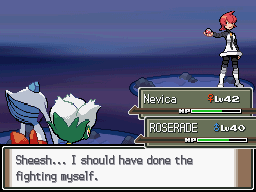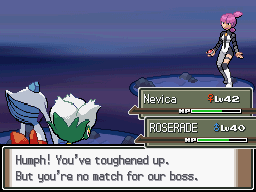 There's two of us sooooo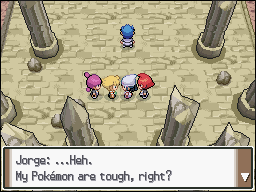 Your flower is pretty awesome, props where props are due.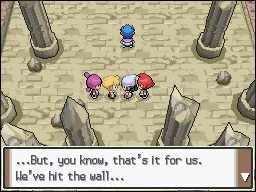 . . . Dangit Jorge.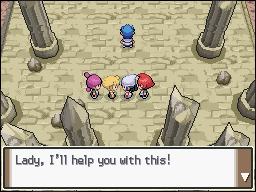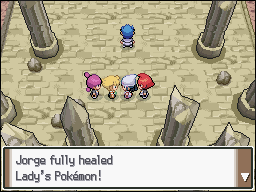 Probably should have used all those potions on your own dudes, not gonna lie.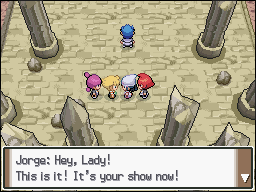 FINALLY, you acknowledge that.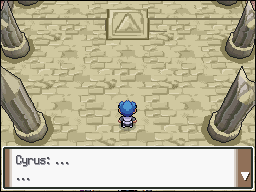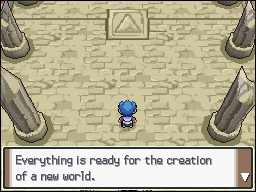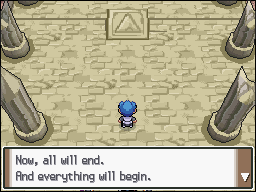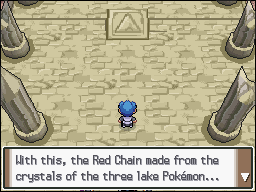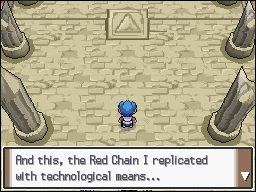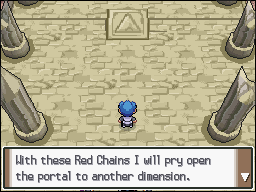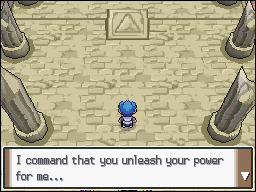 Music:
The Legendary Pokémon Appears!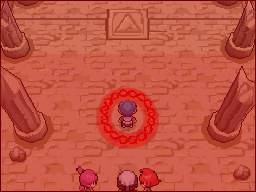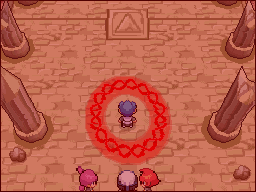 CYRUS. C'MON MAN, THE HECK ARE YA DOIN'?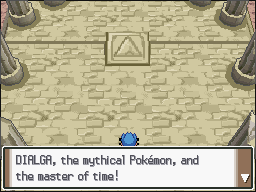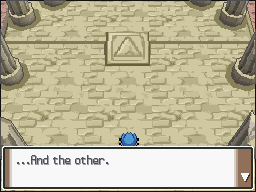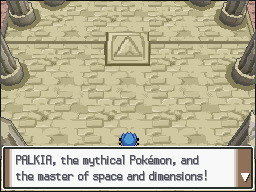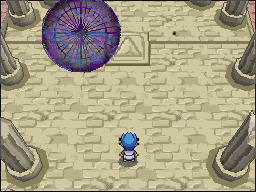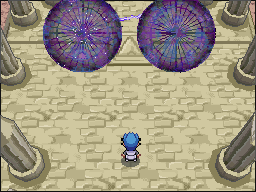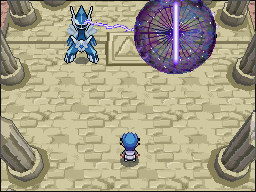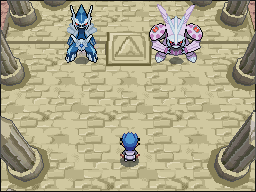 Oh holy mother. . .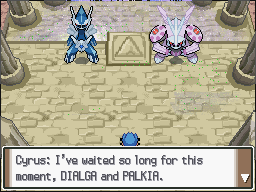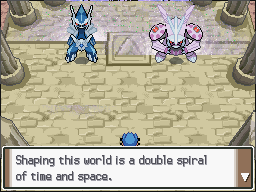 Cyrus c'mon man let's talk about this. Ain't no reason to get primeval almost-deities involved in this.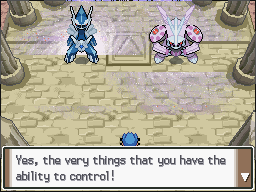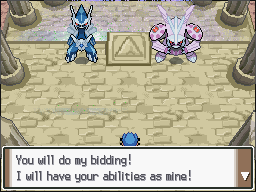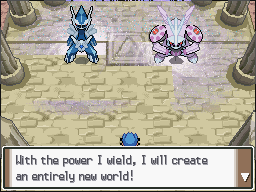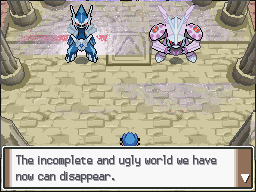 Cyrus, c'mon man don't do anything rash here, c'mon.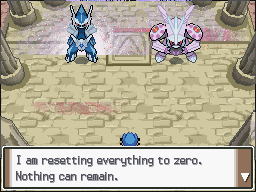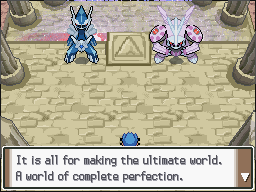 Please don't!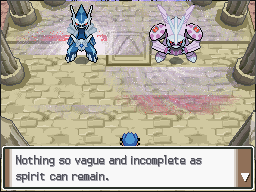 I DON'T EVEN KNOW WHAT THAT MEANS.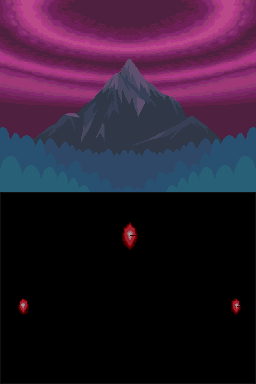 Music:
The Three Lakes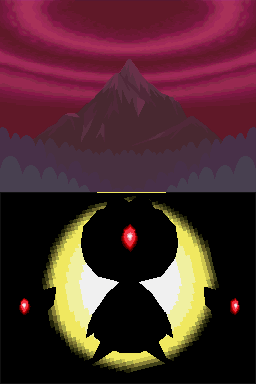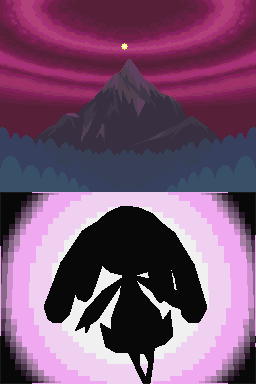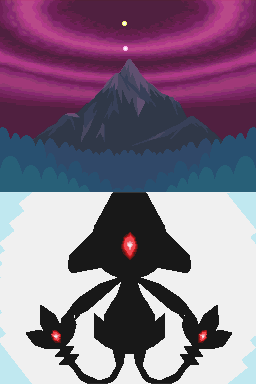 Oh now what?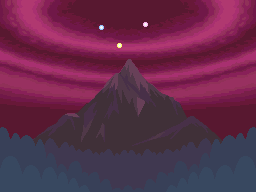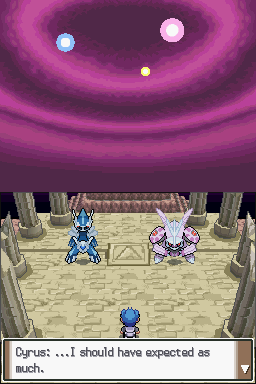 So this is good, right? They just kinda calm Dialga and Palkia down?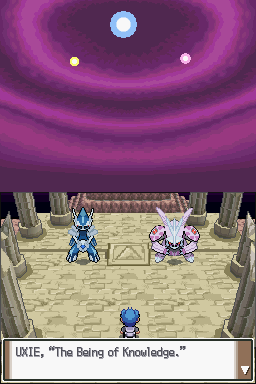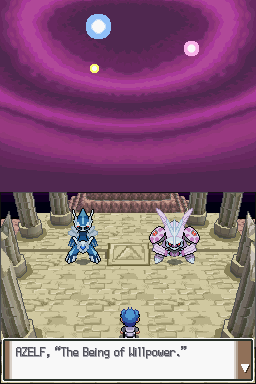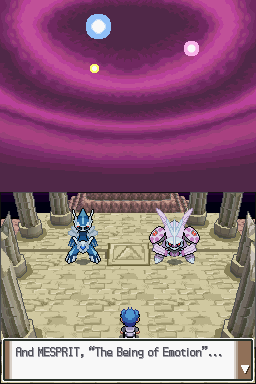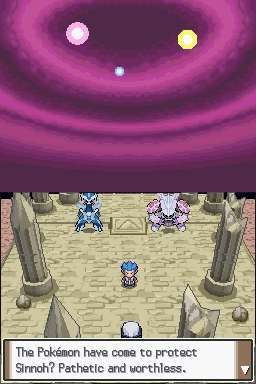 Presumably this is also where they keep all of
their
stuff, too.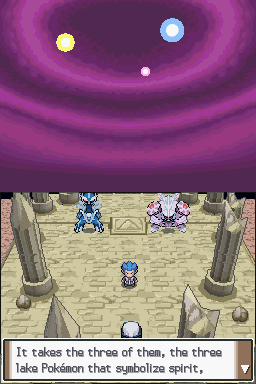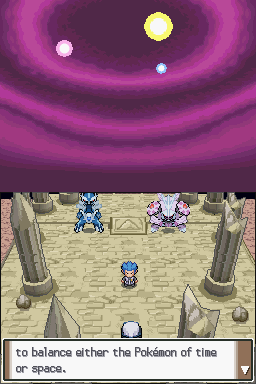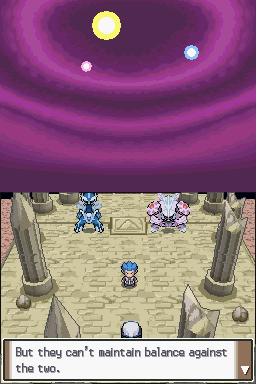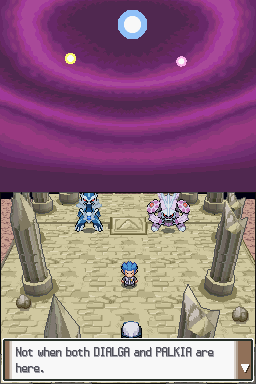 Easy enough then, just take down one of them and they'll get the other.
I'm thinking Palkia. . .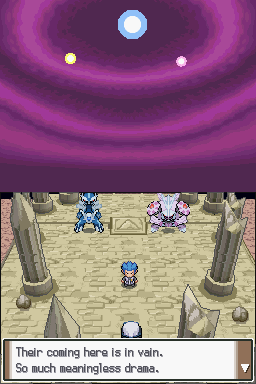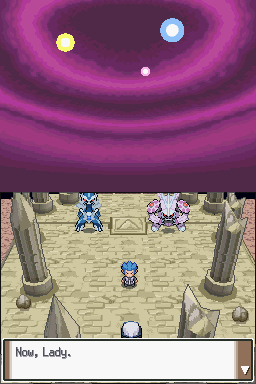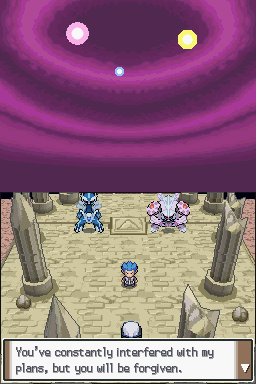 Oh lucky me.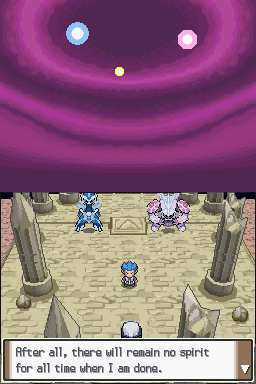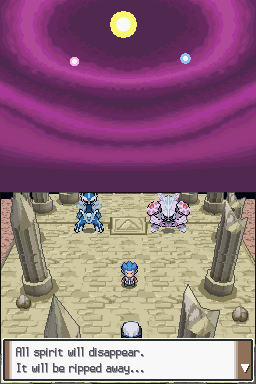 WHAT IS WRONG WITH YOU?!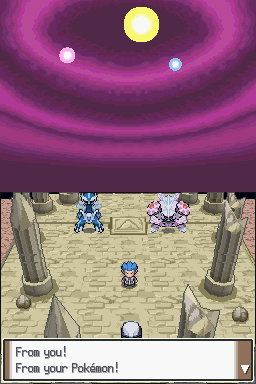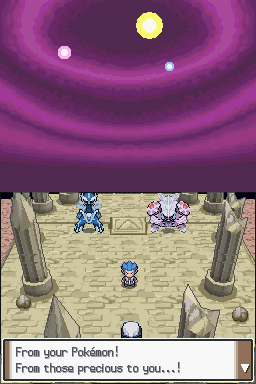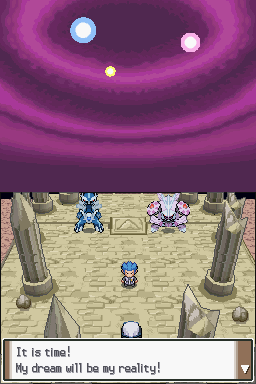 Music:
Cataclysm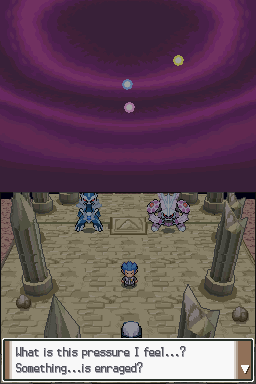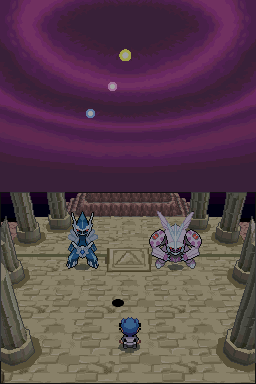 ?!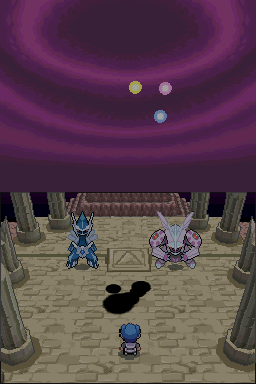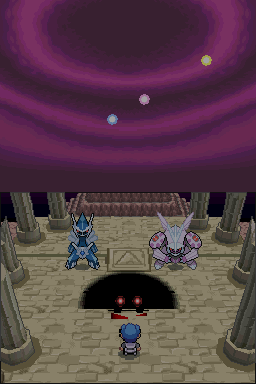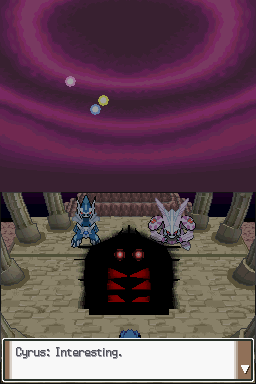 WHAT DID YOU DO?!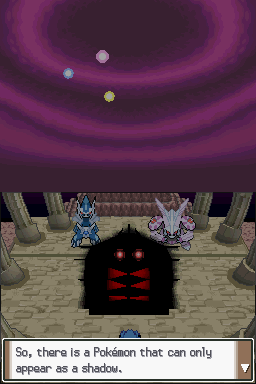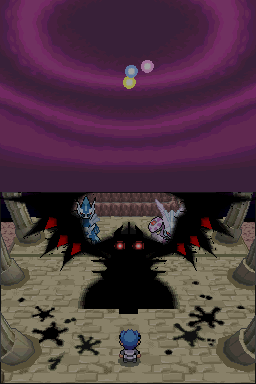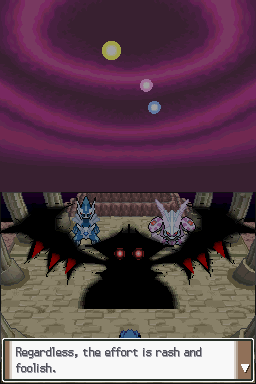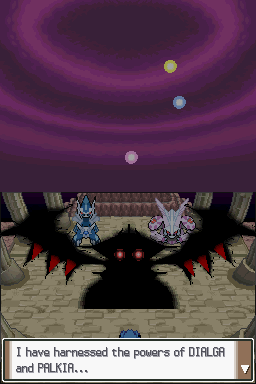 Cyrus maybe you shouldn't taunt the hellspawn comprised of shadowy ichor?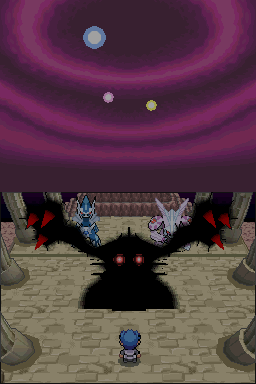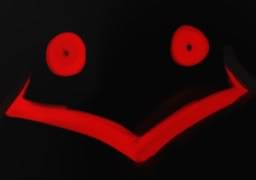 . . . AHAHAHAHA IT KILLED HIM! THE FUCKING THING ATE HIM AHAHAHAHAHA!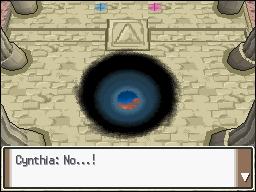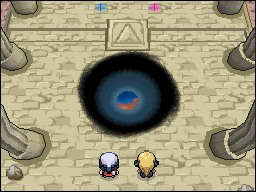 Man, can EVERYONE climb this mountain or what?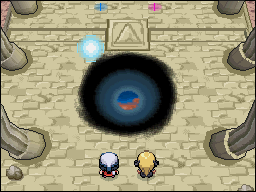 Hey where's Azelf going?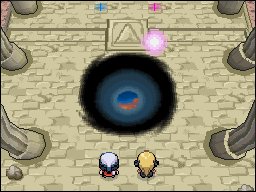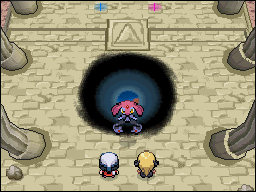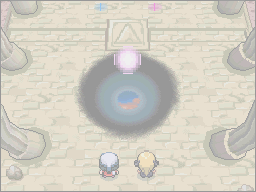 . . . .
No. I'm not doing this.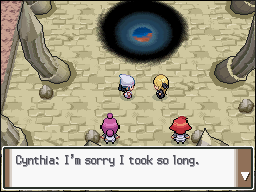 Nobody asked you!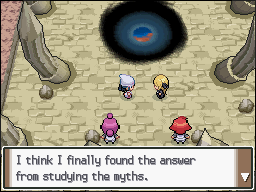 Lemme guess, if the two are brought together a third one comes up to make them chill out?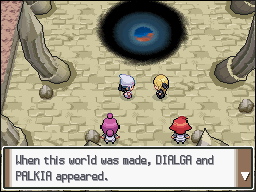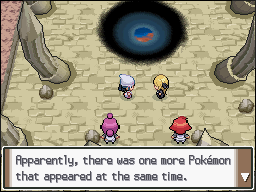 Right.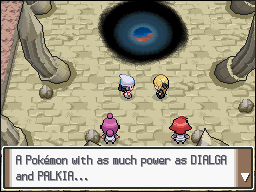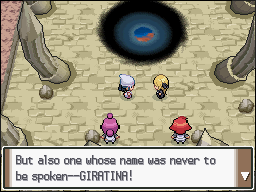 Way to say it, stupid.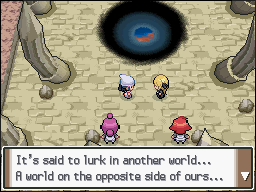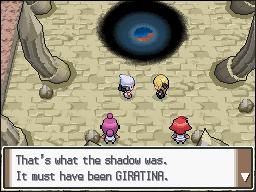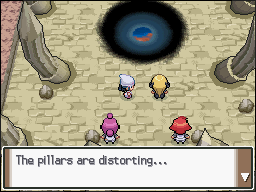 Yeah, there's definitely some Dali junk going on.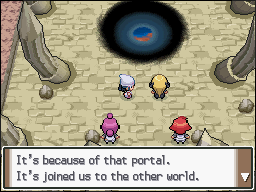 Maaan, relax Cynthia, it's cool. Giratina just sort of grabbed Cyrus and ate him. Crisis over.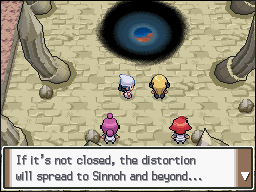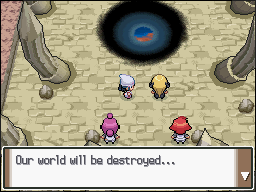 Ughghghghhh are you sure?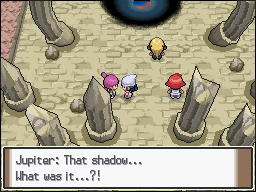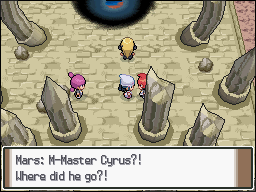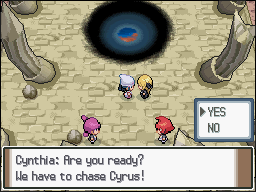 I really REALLY don't want to do this.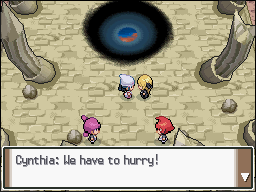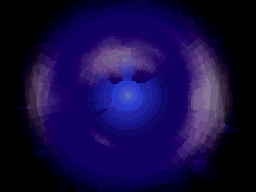 You should click this Fryhole! Really! It's a journey into a world opposite of this LP with me and Zorak and HulkaMatt! EXPERIENCE THE FUN OF GIRATINA'S WORLD!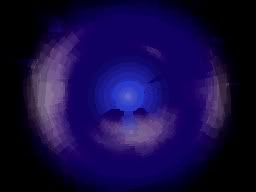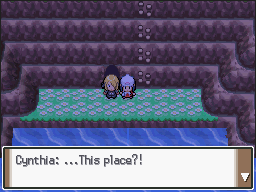 So. . . Cynthia.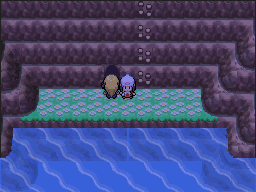 I've got a question for you, it's a simple one. See, I've been doing some thinking.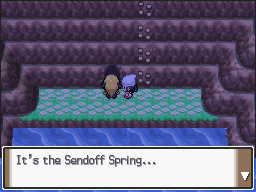 Are you a Chansey?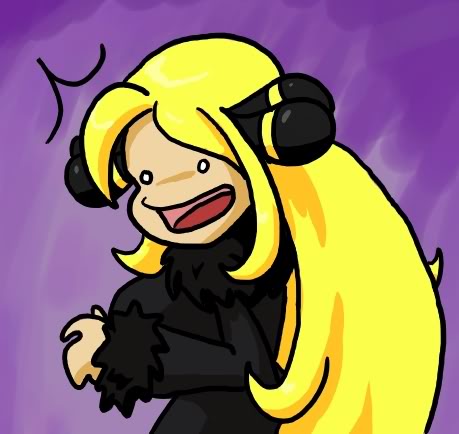 I mean, I'm just saying. We've known each other for a little while now and I've noticed a few things. You did heal my Pokémon just now just by holding them, making the Pokémon Center noise. Your name is an almost clever almost rearrangement of syllables.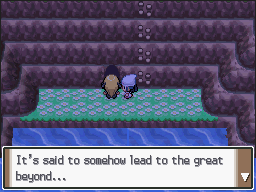 Can't help but notice you're ignoring me right now, Cynthia. You do like to pop out of tall grass randomly, correct? Plus you gave me that magic egg full of "happiness"? You even have that egg charm on your jacket?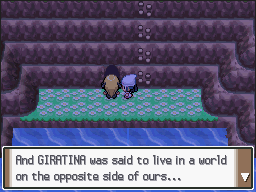 You gave me some sort of medicine for those psyducks, you gave me a lucky charm. For god's sake woman you have head doodlebobbers. I mean if you add in that myth I read in Canalave City about a Pokémon disguising as a human and all it seems pretty airtight, and don't you dare give me that "Myths are just stories" line because correct me if I'm wrong but I just beat a hellwyrm forgotten by history to death after it appeared because the almost-deities of time and space were brought together by a mystical artifact created from faeries.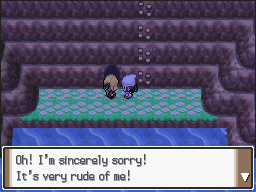 Whoa whoa whoa, what's with the sarcastic tone all of a sudden, Cynthia. Did I touch a nerve? :I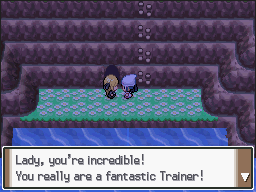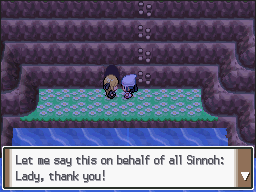 Don't pull this sarcasm with me, I invented sarcasm. That's right I beat the British to the punch.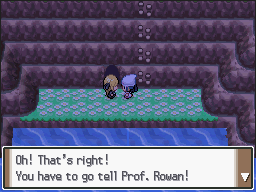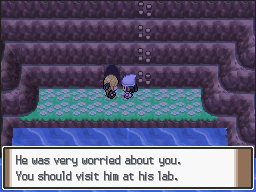 Yeah, fine. I see how it is. Hope you don't trip and lose your massive amount of hp, eggwoman. ]:I
Hey yeah! With that revelation, Team Galactic storyline over! I guess I should go. . . gym badge now.

Zorak gets almost complete credit for video-type stuff because I'm functionally retarded when it comes to things like that.