Part 39
Spirit Armor posted:

These new starters evolve into the stuff of nightmares.







Yeah, sheesh.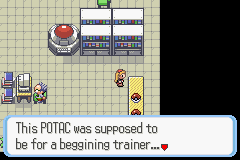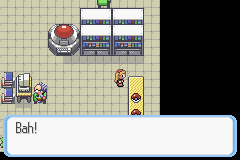 Ehhh, it's probabally for the best. Pokemon trainers here are creeeeeppyyy

At least I now have a sort-of-cute grass type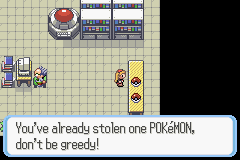 Ehhhh

I guess I'll sail down the rest of this route.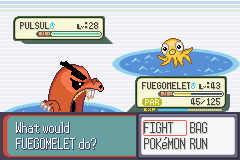 It's... sort of cute I guess?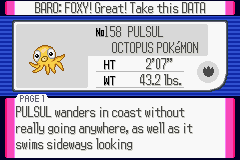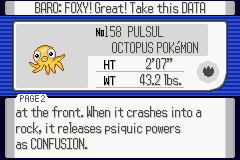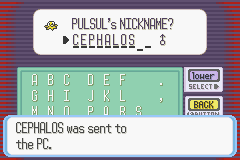 CEPHALOS, LORD OF THE INK! (5 glory points to RedChocobo).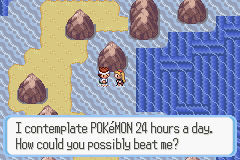 That's... really creepy. I suppose you "do the deed" while thinking about Pokemon too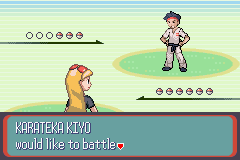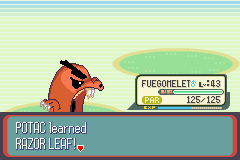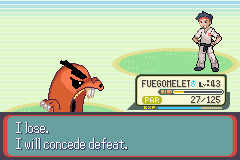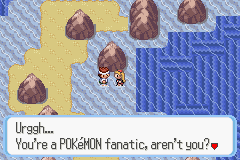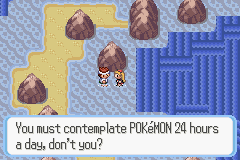 Actually, I think about it very little

Me kicking your ass just comes natural I guess.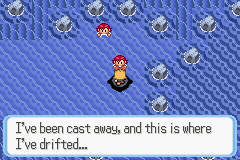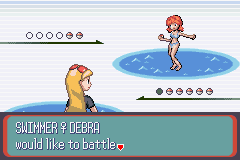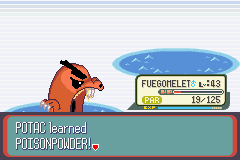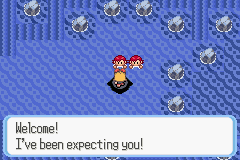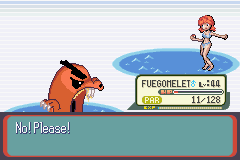 She makes it sound like I'm raping her

I AM NOT DOING ANYTHING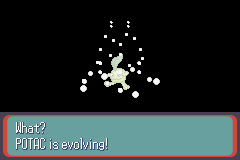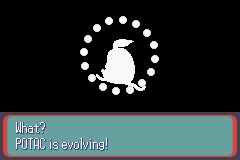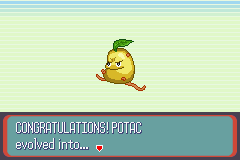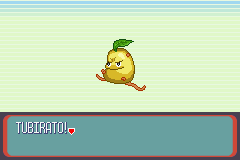 Er... this thing is getting progressively uglier.

Hopefully this won't keep up.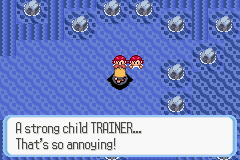 What, you wanted a weak child to beat up? That's... mean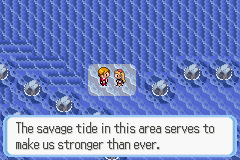 No it serves to make progressing through this route rather annoying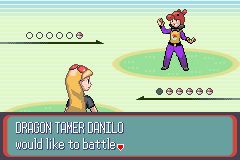 Danilo is a terrible name. Sorry V

V
Aaand that about does it for this route.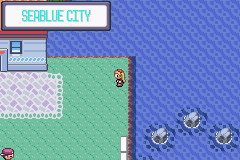 Well, that's one water route down. I guess I'll check out the other just south of SeaBlu. Might find some useful items I suppose... plus I should probabally strengthen up before challenging that gym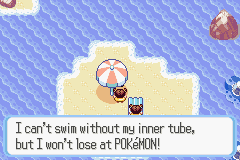 I can't swim even with an innertube

I can only use a Pokemon.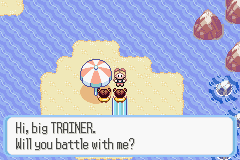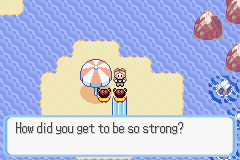 I was just born that way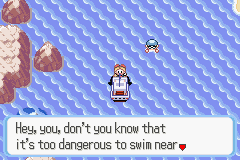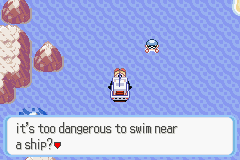 Oh. Sorry

I'll get out of the way.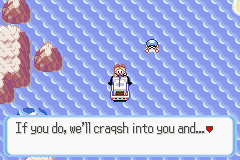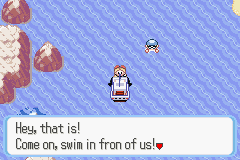 OH GOD HE'S CHASING ME AND TRYING TO RUN ME DOWN! IT'S LIKE THE MOST DANGEROUS GAME BUT WITH BOATS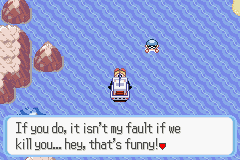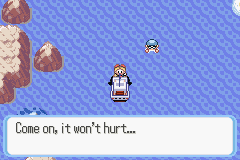 CORNA IS THE EVILLEST PLACE IN THE WORLD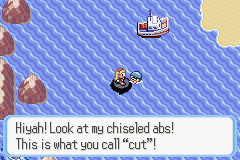 No, this is cut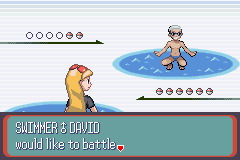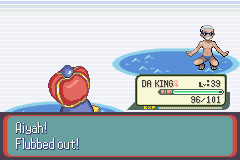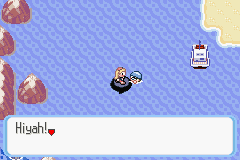 Uh, hi? I just beat you?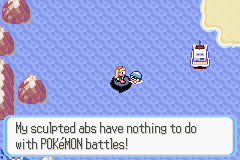 ... huh.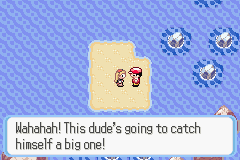 Which dude? I'm confused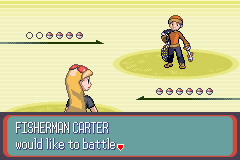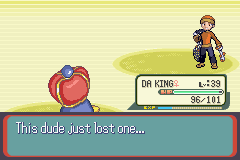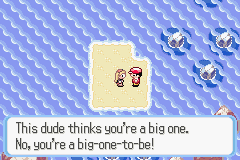 I'm not big! I'm extremely petite

You... jerk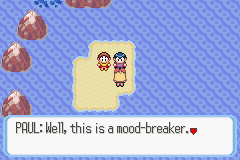 Whoah uh, what I just swim into?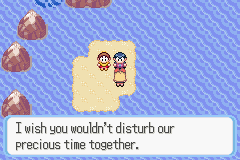 I wish your precious time together wouldn't disturb my mind so much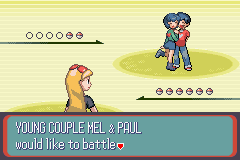 Thankfully they put their clothes on before battling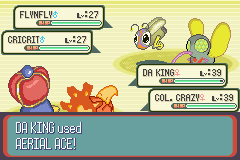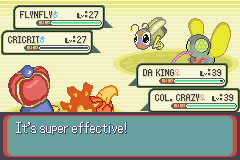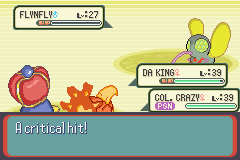 Da King and Col. Crazy are a pretty awesome team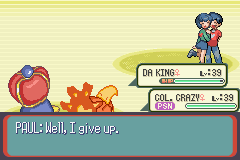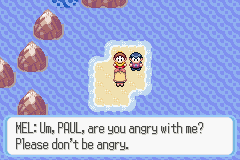 Abusive relationships.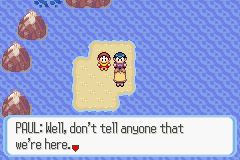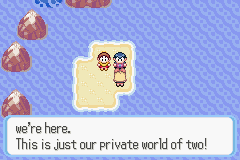 Uh, I'm just going to swim away.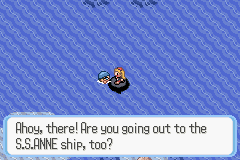 SS Anne ?

Isn't that that one ship from Kanto?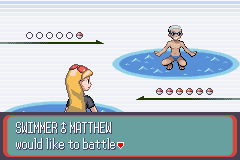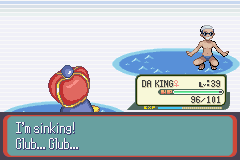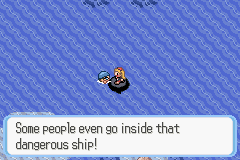 What's so dangerous about it? I mean, last time I heard it had just a bunch of drunken sailors falling over the place and some rich kids who liked to pick fights with people. Oh, also a guy who vomits alot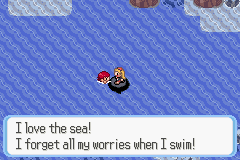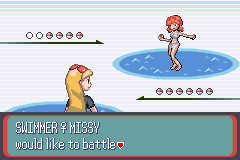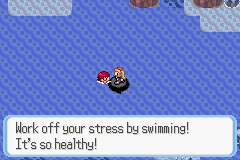 Speaking excitedly is fun! Yay! Excitement! Exclamation marks!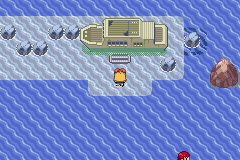 Oh hey, it's a shipwrecked ship. Let's check it out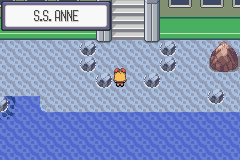 It's the S.S. Anne!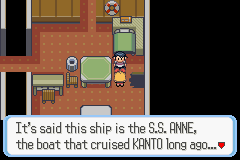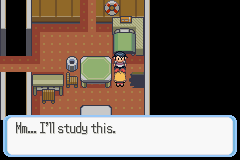 I'll study it with you.
Hm... yep, this is definitely a ship guys. No joke. Definitely a ship.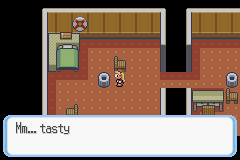 ... I really need to stop looking in these things. It's either a fake masterball or BLAM TASTY GARBAGE.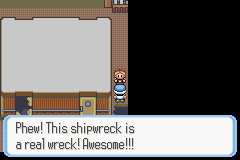 As opposed to a ship wreck that isn't wrecked at all?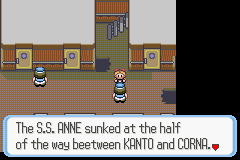 That's... quite a ways away, isn't it? I mean, halfway between Japan and NOTSPAIN is like what, South America?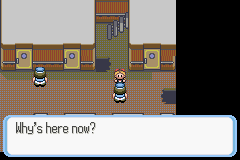 Good question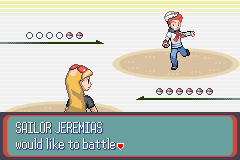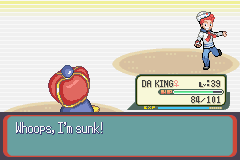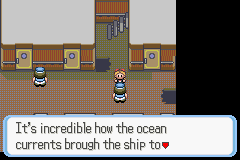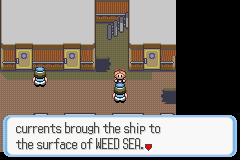 No current is that strong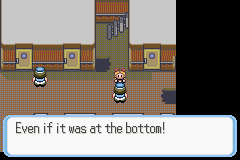 DEFINITELY not that strong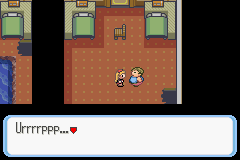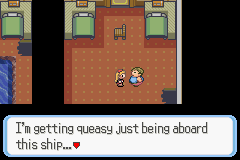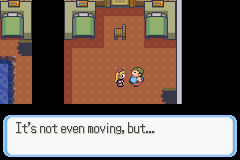 If you ask for a backrub, I swear to god I will bash you to death with my sword. I don't care if I can't pull the damn thing out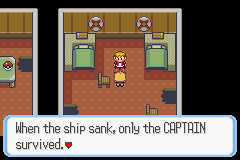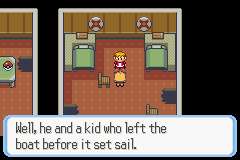 I guess that'd be the sea-sick captain. Huh.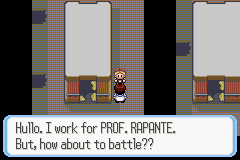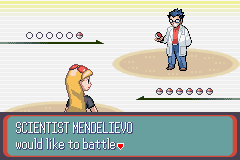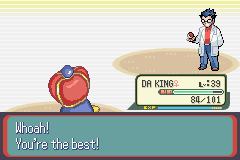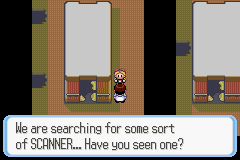 Doesn't that amount to corporate espionage?

That's underhanded. But then again, this is Corna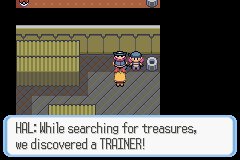 What are you about? I
am
a treasure!

... wait no, no I'm not

I know what you Pirates do with treasures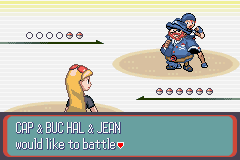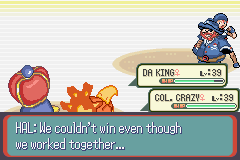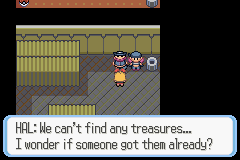 Even if a bunch of rich people were riding on this ship, I doubt they'd have carried THAT much treasure with them.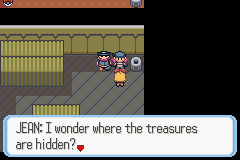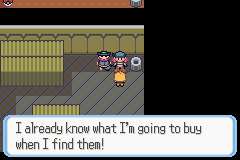 : "I'MMA GOING TO BUY ME TICKETS TO SEE THE NEW SPICE GIRLS ARRRR!"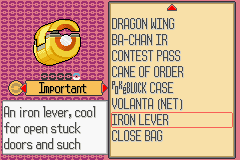 Oh hey, an iron lever. Maybe I can use it to pry stuff! Or maybe bash some head crabs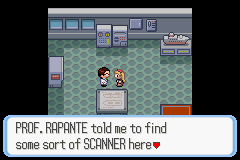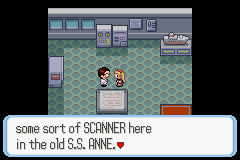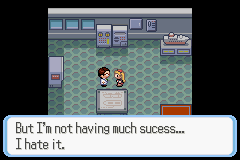 You guys really aren't much different from those pirates downstairs, are you? At least they're honest.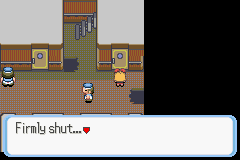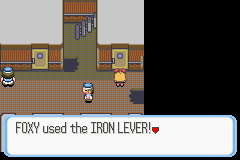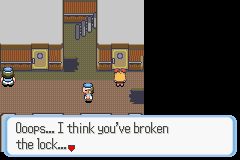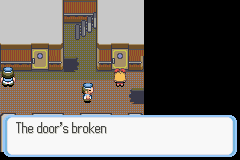 ... well shit. Oops?
Time to explore some more, I guess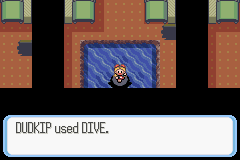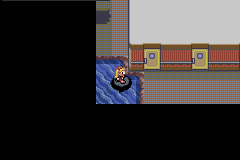 Wow, another part of the ship! I wonder what neat stuff is here.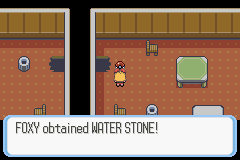 Yay, I guess?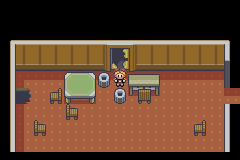 There's shiny stuff on the floor... but these garbage cans are stopping me from getting to it

Oh well... I guess I'll leave then.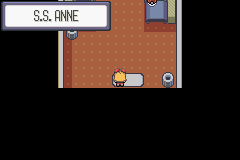 Oh hey, that broken door is suddenly not broken now. I guess that crowbar had a time-effect or something.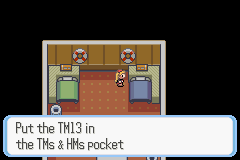 Well, I guess that makes exploring this place worthwhile? V

V I suppose I'll just continue down the route.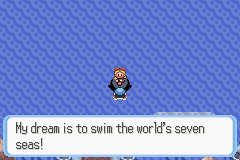 Have fun in the Arctic Ocean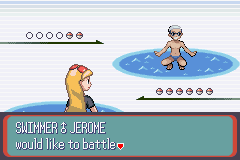 ... You know, there's two ways to take this. One way is common sense, but then again... Corna tends to lend more towards the other way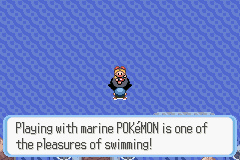 You look pretty good in it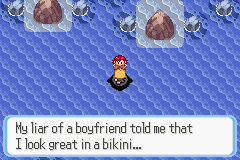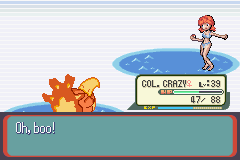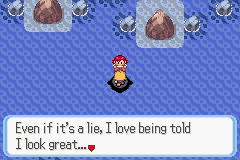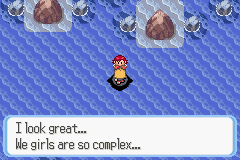 Oh Baro, you understand women so well don't you?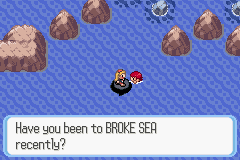 It's one of the Seas I have yet to visit? Who names these Seas anyway!?

wait, don't answer that, I think I know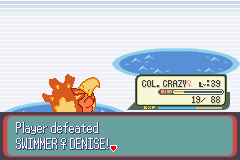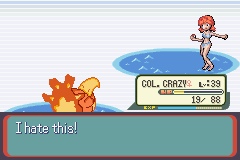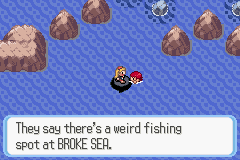 A wierd fishing spot?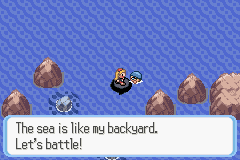 BACKYARD BRAWLIN' LET'S GET IT ON!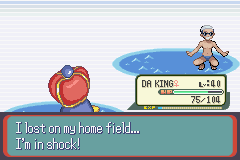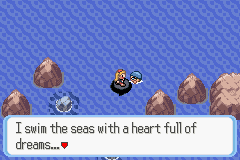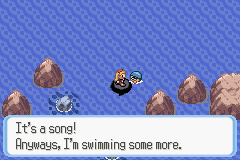 Uh... huh....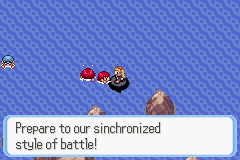 Prepare to your destroyed style of grammar!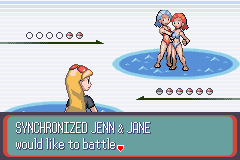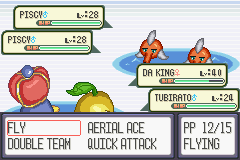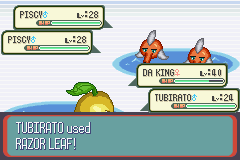 You can guess how this turned out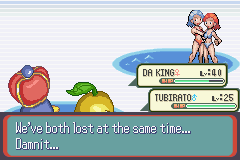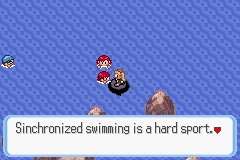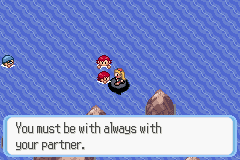 Surfing Pokemon is pretty difficult too. I mean, sometimes at random Murderfish will cause huge thunderstorms and let me tell you, floating just above the ocean on an electric water dragon is NOT fun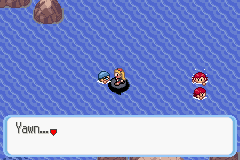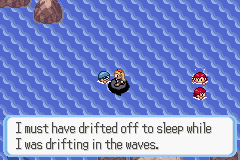 Don't you know that's how you get eaten by SHARKS!? Er... wait... I guess the Corna equivalent is WHOLA.

And those things have snake fangs!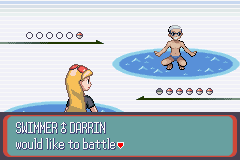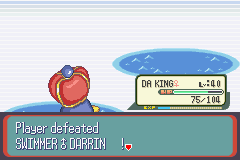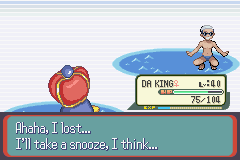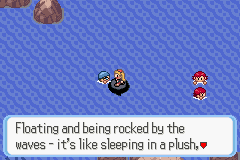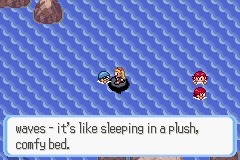 I dunno, I'd compare it more to sleeping in a wet, monster filled ocean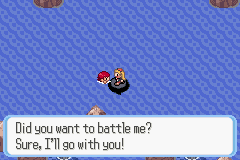 Go with me where?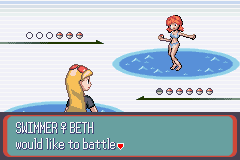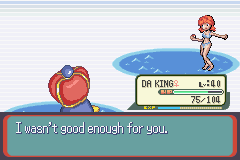 Oh sorry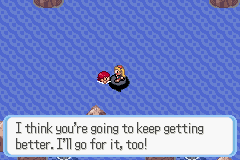 Sorry, I highly doubt you'll ever get better then me?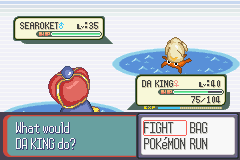 It's a squid of some sort. Huh.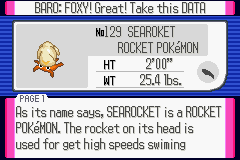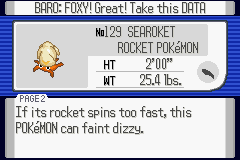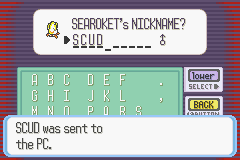 (5 glory points to whoever that was)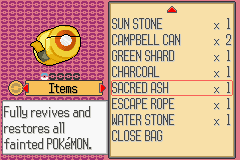 You know, I was looking through my items and I just noticed the item description for that sacred ash I got in that lab and uh...

wow. Clearly it's not just for powering magical Chinese Robots! It's also used for gimp!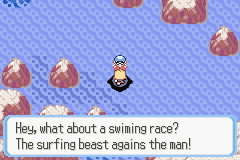 My beast is a floating Dragon. It doesn't even touch the water you know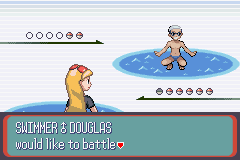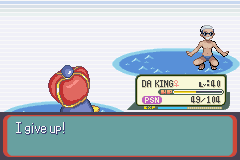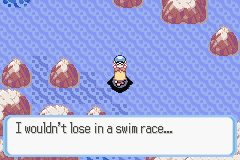 Yeah you would. Look at this thing!
Seriously.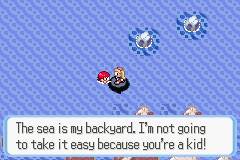 Someone already used that dialogue on this route!

WAY TO BE ORIGINAL LADY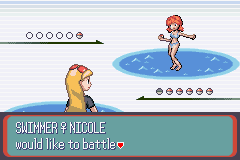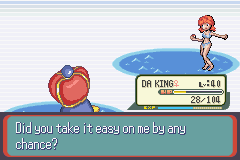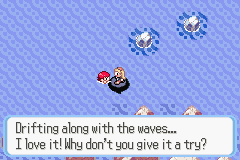 Noooo thanks.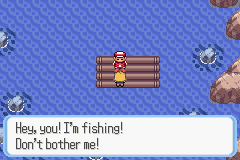 Sorry, it's habit. ATTACK OR BE ATTACKED.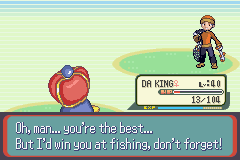 I'm not some prize for you to win!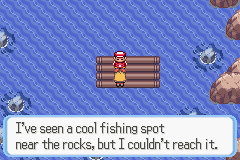 ... there are rocks all around us in every direction....
...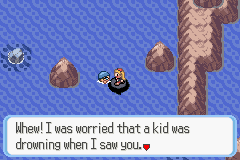 Yes, I'm drowning on this floating 12 foot dragon. Drowning in
badass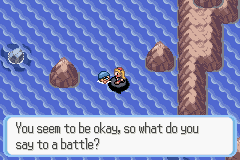 Ehh, why not?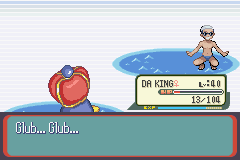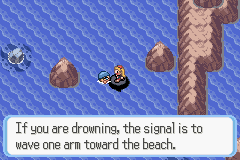 Why not just wave both arms and go HELP HELP I'M DROWNING OH GOD OH GOD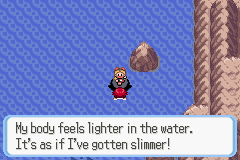 Buoyancy: Making People Feel More Self Confident Since THE DAWN OF LIQUID.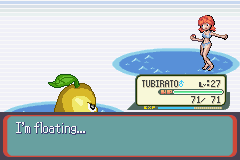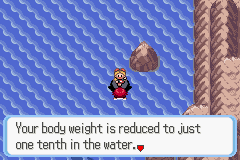 Thaaats not scientifically sound at all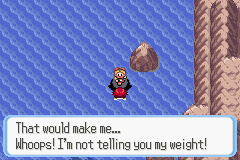 Psh. Wuss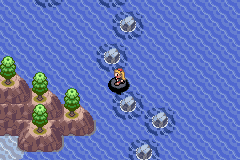 Oh hey, a secret area! Let's check it out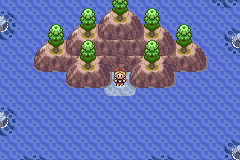 ... huh. No idea what to do here. Any good fishing?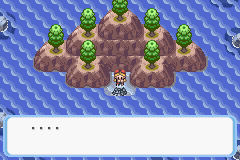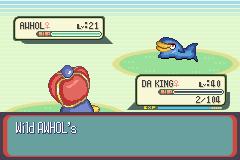 Apparently not. Meh.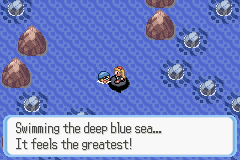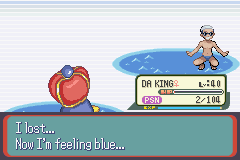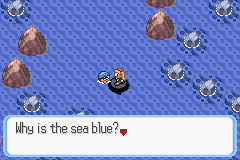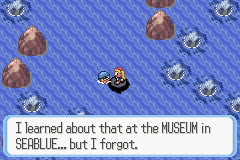 I learned why the Sea was blue at SeaBlue because I was feeling very blue at the time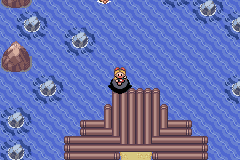 ... well this is different. What's going on here.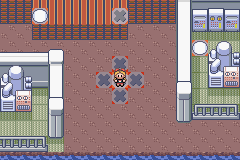 HOLY SHIT THAT SAND WAS A SECRET PASSAGE

I'm in some sort of wierd base now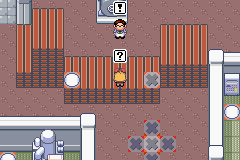 ?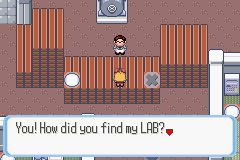 I fell down

My legs hurt.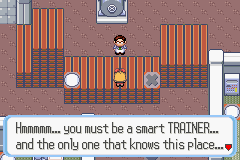 I don't know, I don't think falling down a hole is very smart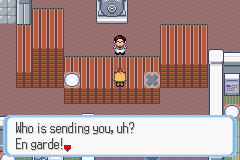 I WORK FOR NO ONE!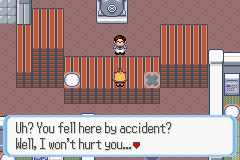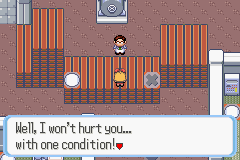 Oh god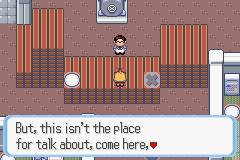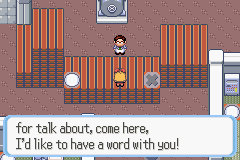 I don't know if this is a good idea but he's a crazy scientist... he might hunt me with some laser if I don't come.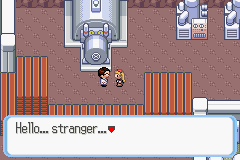 ... yep, definitely NOTSPAIN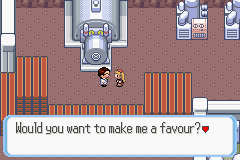 Do I have a choice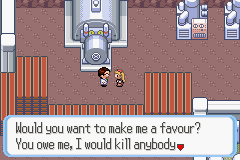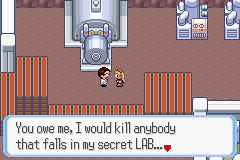 somebody help me please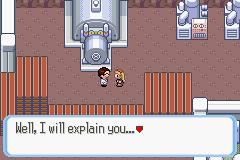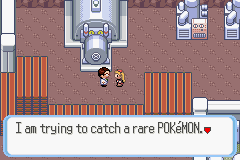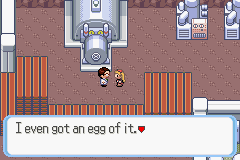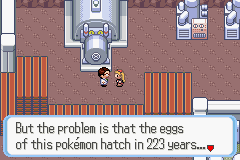 Well, here to your longevity then?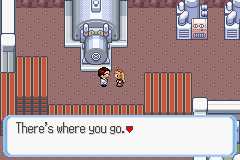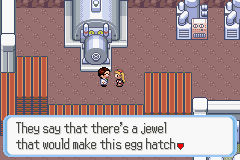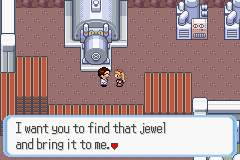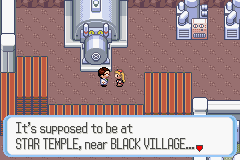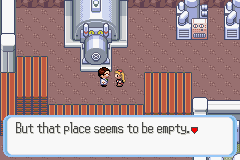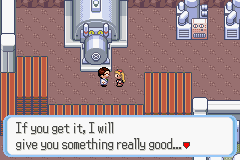 That's nice I suppose.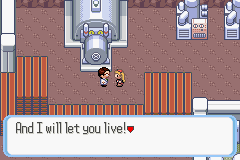 ... definitely nice <

oh god I need an adult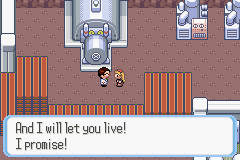 You better not be pulling my chain

...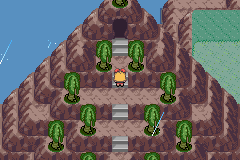 Well, here's the star temple again.
I guess I don't have a choice but to translate stuff.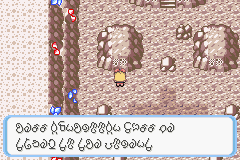 ...
Hell mushrooms will be
taken to the forest
...
I ALREADY DID THAT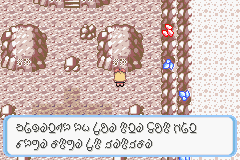 ...
Karendi is the one who can
give love to people
...
Ever feel like you just wasted your time?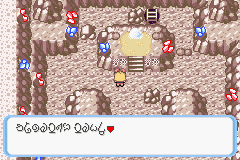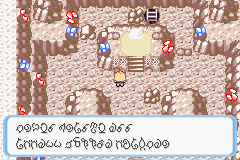 ...
Karendi nest
Bring Dragon Egg
Access puzzle chamber
...
Well where can I find a Dragon Egg? Hm... I wonder if those Dragon nests in the Mana nest could hold the key. I get the feeling I'll need Waterfall before I can do that, and I need the best badge to get that. Soooo... Random wandering!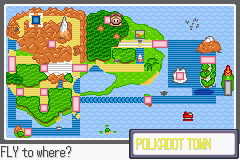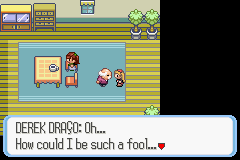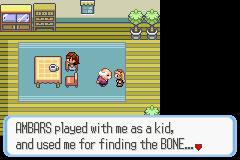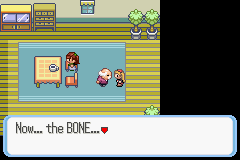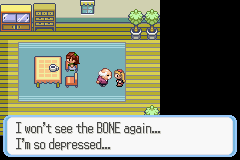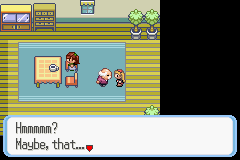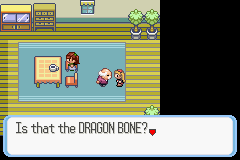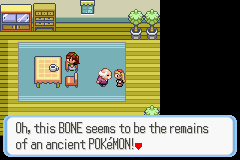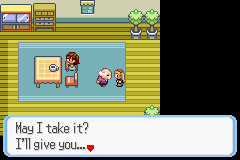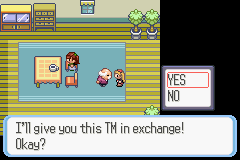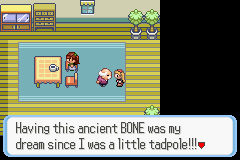 And we got Return. Hooray I guess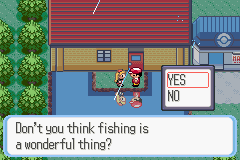 It's pretty cool I guess.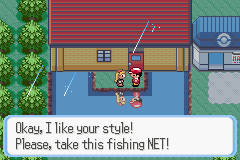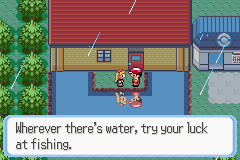 Aaaand we have three nets now. Yay I guess?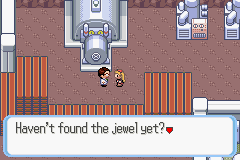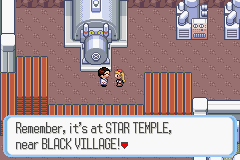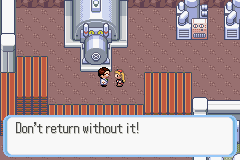 IF I KNEW HOW TO GET IT I WOULD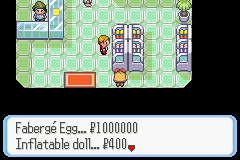 ... inflatable doll...

Is that what I think it is...

inflatable sex doll ugh. This wandering has done nothing for me...
TIME FOR THE
#8 GYM CHALLENGE!
MOBLIZE,

TEAM FOXY!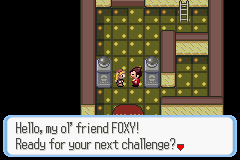 Hey guy with the rediculously bad name/ title.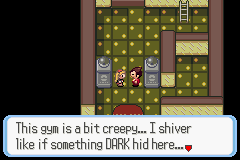 Almost like it's a DARK-type gym or something.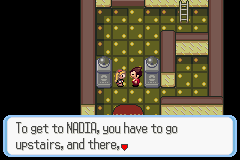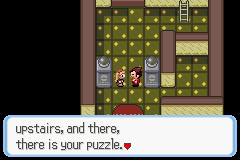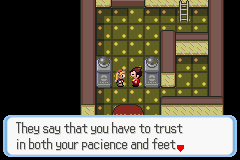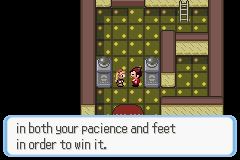 Hm... I have to trust in the heart of the cards you say? Er, heart of the Pokemon master rather?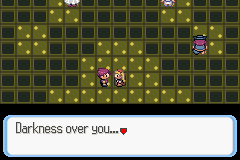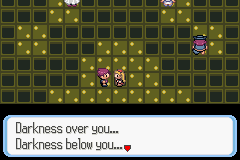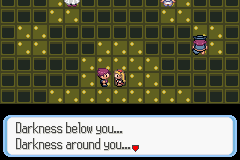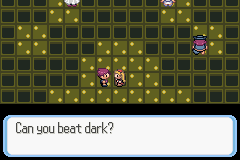 I AM THE LIGHT THAT SHALL BURN A HOLE THROUGH THIS DARKNESS! AND THIS GYM!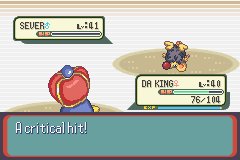 Sever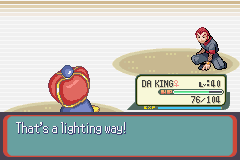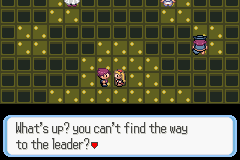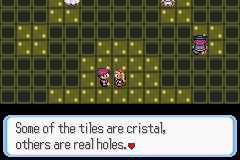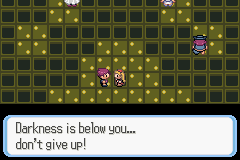 ...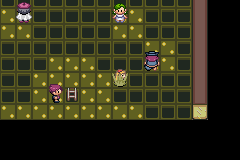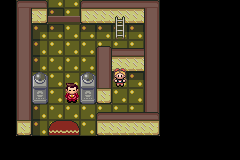 I HATE YOU.
Sigh... okay, let's remember what the advicer said. believe in the heart of the Pokemon!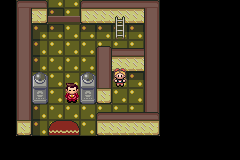 ...
SAVE STATES GO!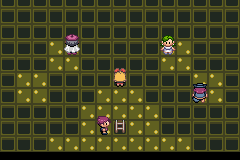 Onwards into the night! Let's burn a path of victory, and pierce the dark to reach the heavens!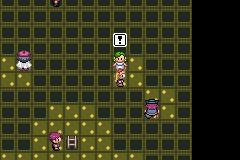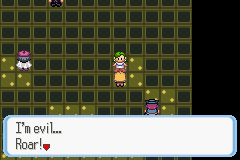 Finally
, someone straight forward about it!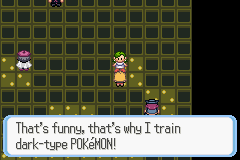 Battle here of some kind! Whooo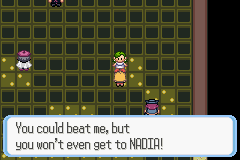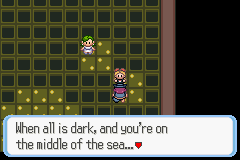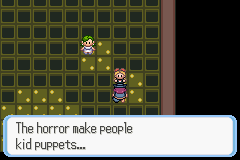 The grammar make no sense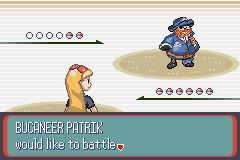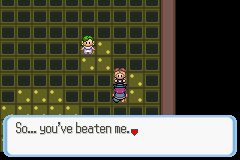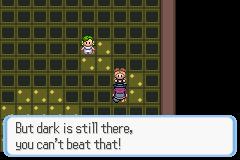 NOT YET!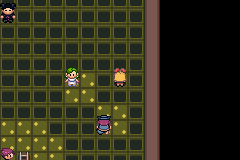 Whooo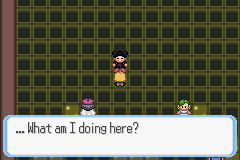 I ask myself that every day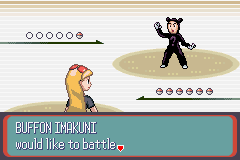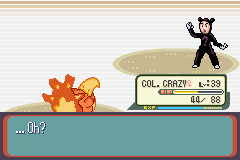 Yep.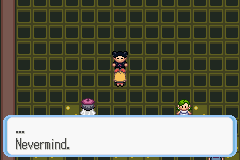 Yeahhh.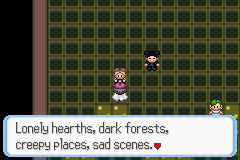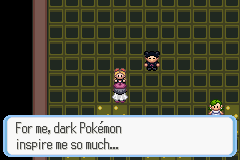 Whatever emo kid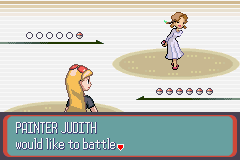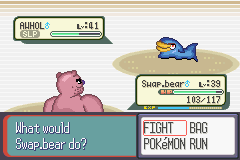 WHALES ARE VERY DARK AND INTROSPECTIVE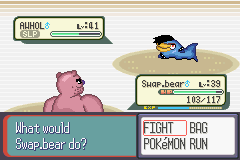 That's more like it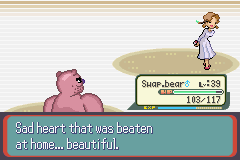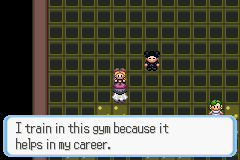 Good luck getting that emo poetry published, I guess.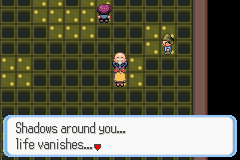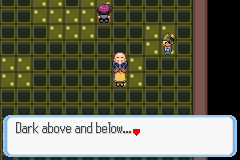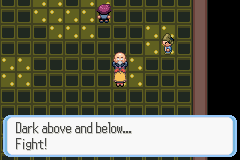 That was
terrible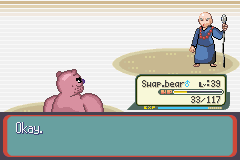 Glad you agree.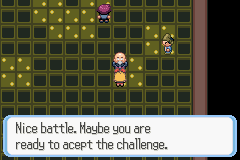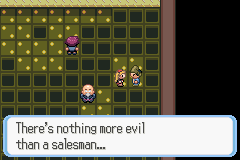 Hm... probabally.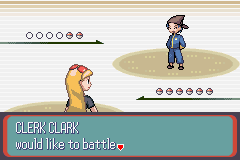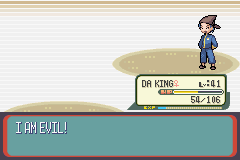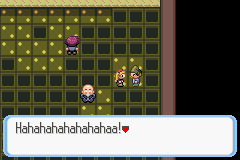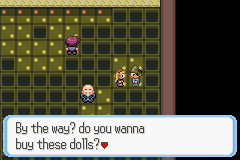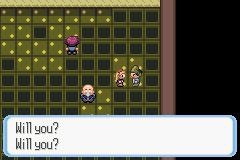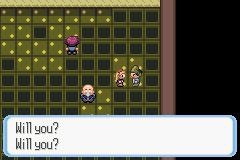 NO!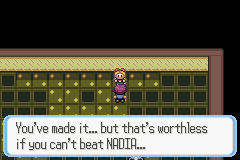 I bet I can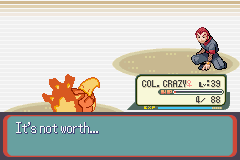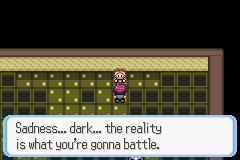 I will make my own reality with these own two hands! GO TEAM FOXY!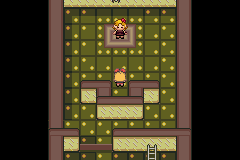 ... I see no balloons.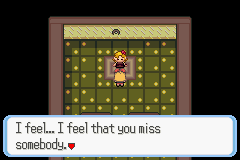 I miss Kanto.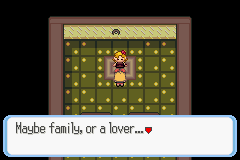 Uhhh no. Other then maybe Roxy, I guess I miss her

and Misty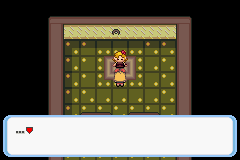 ...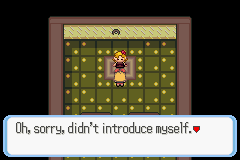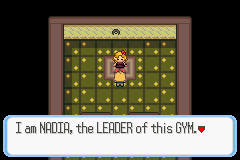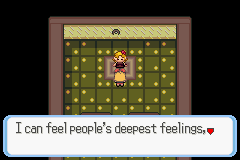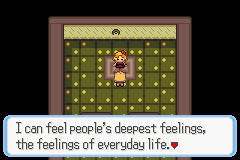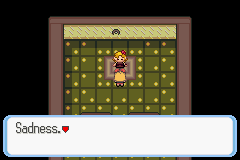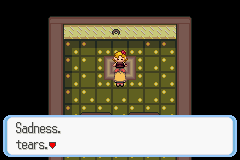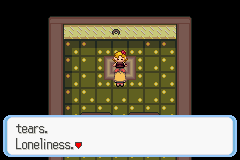 You know, the ones people cut their wrists to.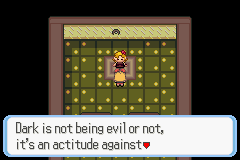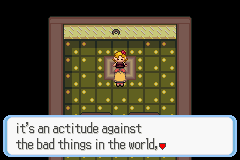 I don't think actitude is even a word.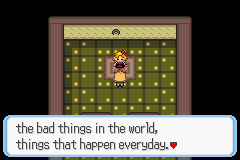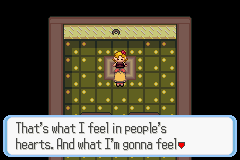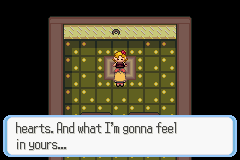 No, Nadia... prepare yourself to feel the full brunt of my will, of Team Foxy's power!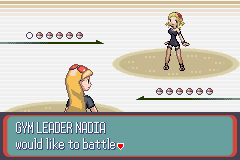 You know, I've never actually battled someone who fights in lingerie before. That's... different.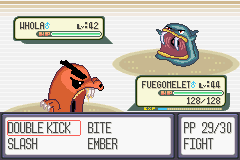 Alright, let's do this!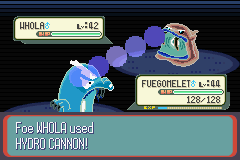 Crap... At least, that's what would have happened if THIS hadn't happened: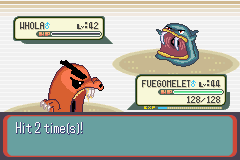 Fuck yeah.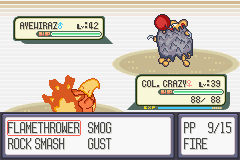 Round two: Sever's creepy evolution versus THE CRAZIEST COLONEL TO EVER EXIST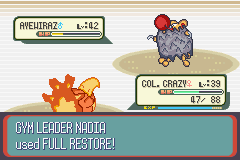 Full restores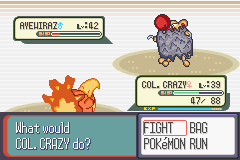 GET HIM QUICK!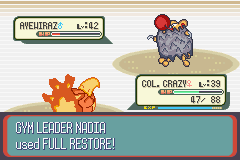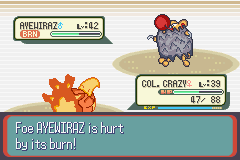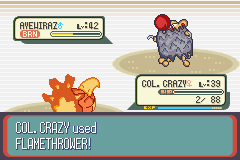 Come onnnn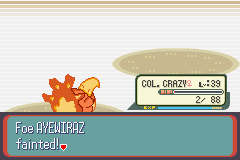 YES!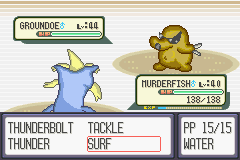 Let's teach Nadia why Dragons > Moles.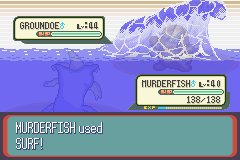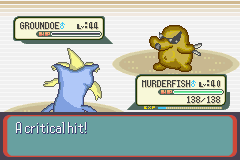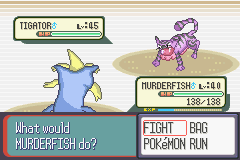 That's... an ugly looking cat. I'm not surprised.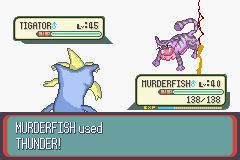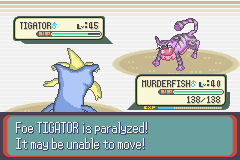 Welll that wasn't very effective.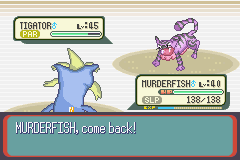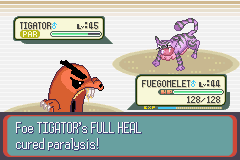 Eh, no big deal.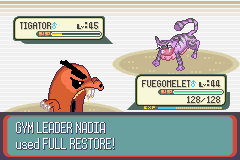 ... okay now you're geting on my nerves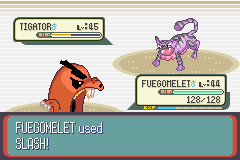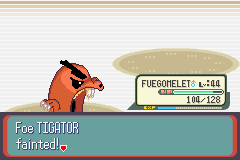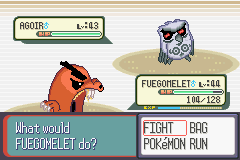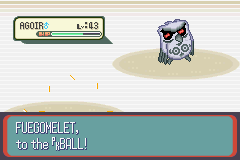 Switching to Murderfish for this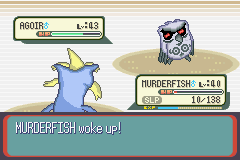 Mr. Owl... how many thunders does it take to get to the roasted flesh of your body?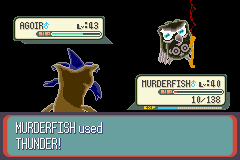 Just one.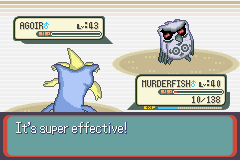 You're already dead!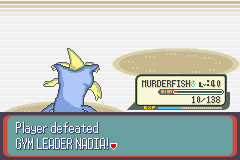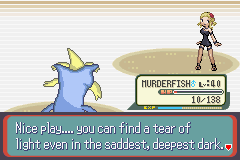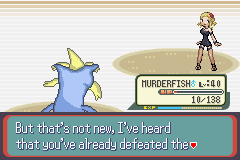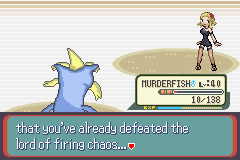 He was actually pretty retarded.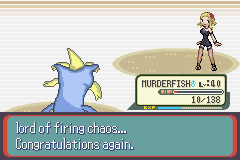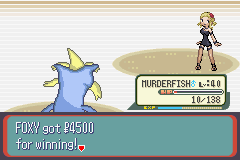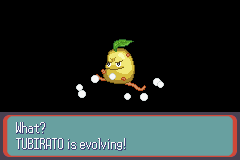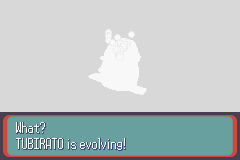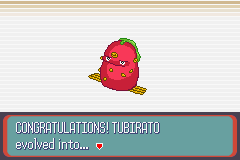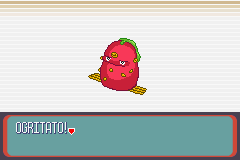 ... er... um... wow. That's... the most middle aged, balding, acne ridden potato I've ever seen. Christ.
Huh. Apparently Col. Crazy knows him somehow. V

V old war buddies maybe?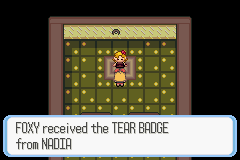 Emo badge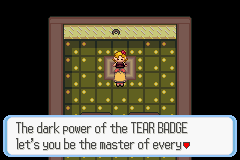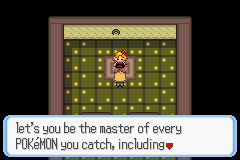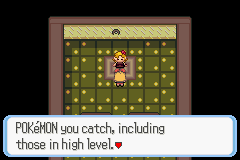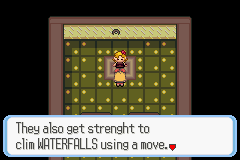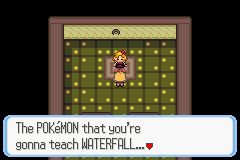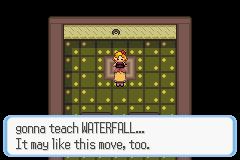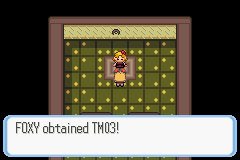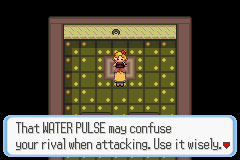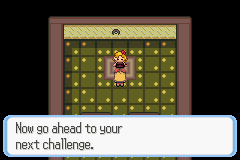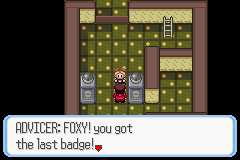 Actually there's another later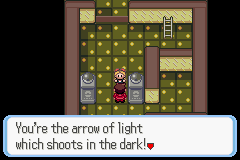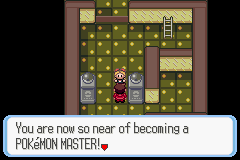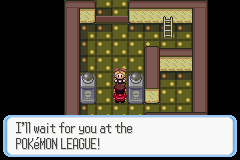 Please, don't. I never want to see you again. Go away.
Well, I guess I should do this quick: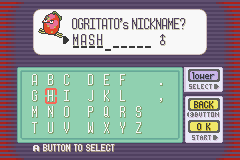 It seemed right somehow?
NEXT TIME: Discovering the legendary, a Descomune shell, Victory Road, and another Legendary.