Part 27: Shining Tactics,
Shining Tactics, Part 3
So I've been really hungover for the past few days. Playing this romhack has made my hangover worse.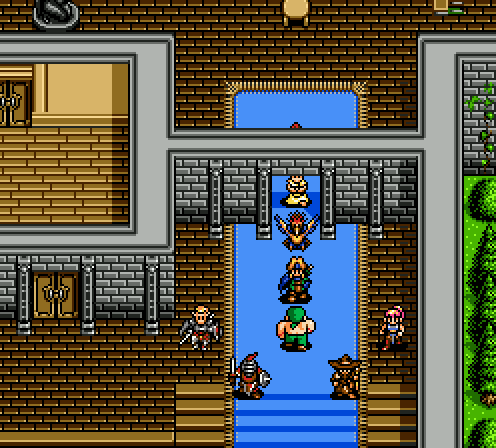 All the Creed's characters now come a special pre-promotes. There is no logical reason for this other than "promotion items got turned into other shit".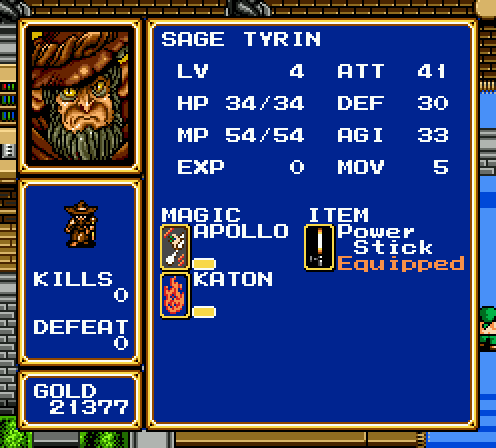 I picked Tyrin because spellcasters are pretty much the biggest

of the game. I think I'm starting to see the idea behind the spell sets. Sages get one single-target (aka sorcerer) spell, one multi-target (aka wizard) spell, and the other spells go towards utility. Except Tyrin only gets three spells. I don't get it either.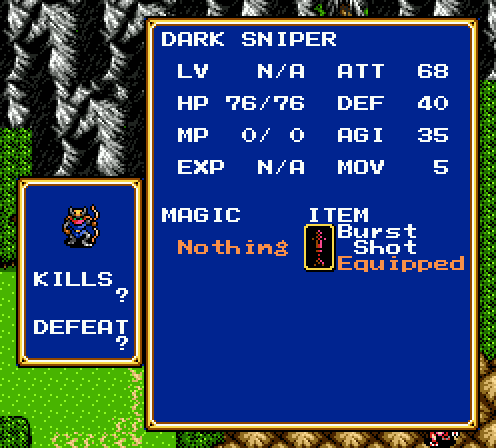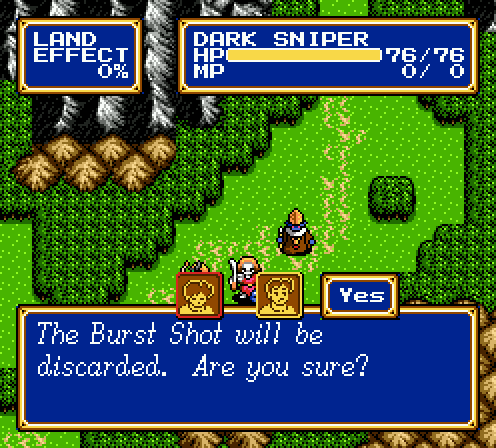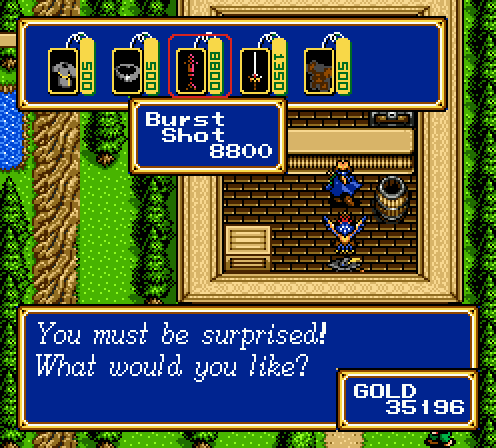 Fun thing to do on this fight. Dark snipers come equipped with a mithril weapon. If you use the control enemy cheat, you can have them throw away the weapon and then it becomes buyable in the store. This gives your archers about 10 to 15 extra attack for a big chunk of the game.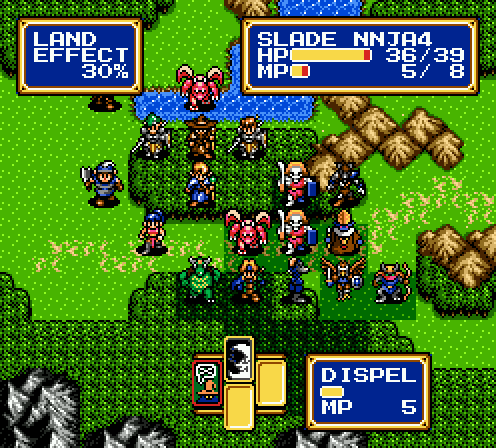 Why is Black Mage in this game?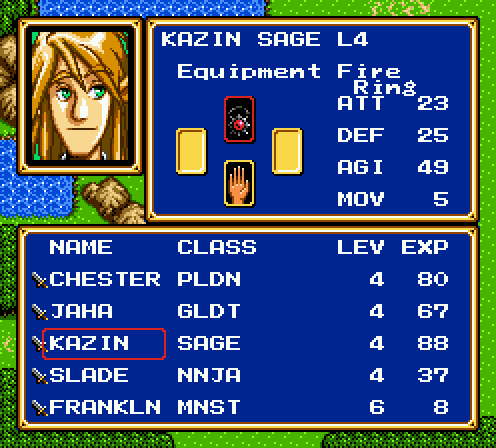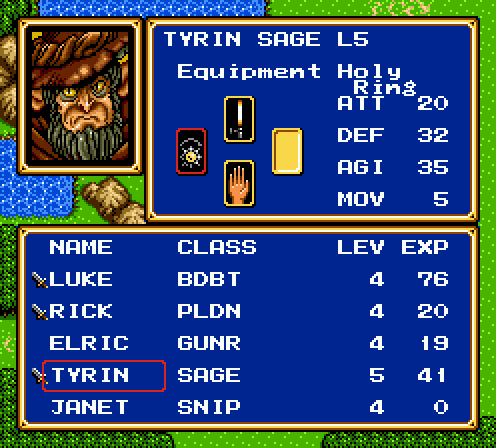 I can't figure out what these rings actually do. I can't look them up in SF2Edit either, because the program still indexes them as the original items. I'd have to look up an actual conversion list but fuck that.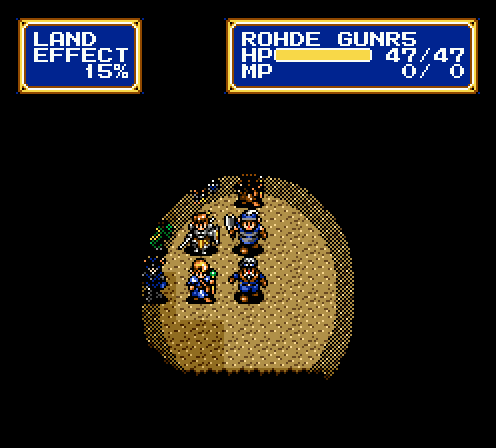 When Rohde joins up, he keeps his human sprite. Brass gunner sprite just goes completely unused in Shining Tactics.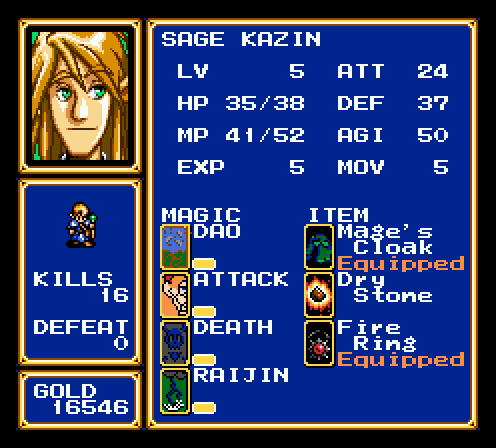 Kazin's full spell rollout as a sage. Really, try to tell me what the logic behind this is.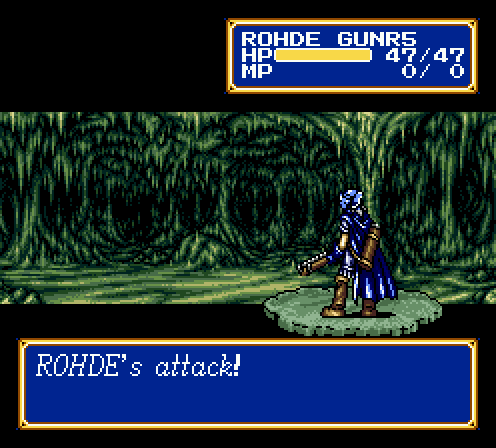 You know, I tried to compliment May's new promoted sprite, but then I realized that every archer has the same promoted sprite. It's just recolored. May's just has the laziest recolor.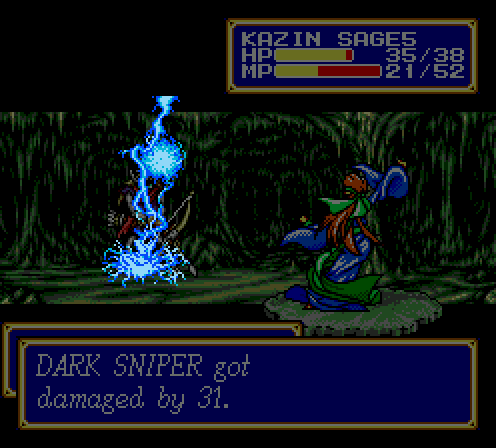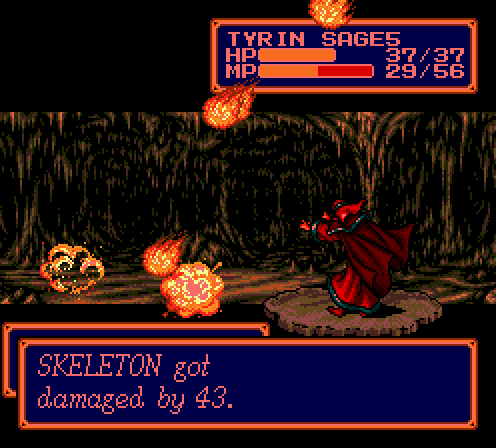 Magic damage has been jacked up quite a bit. DarkClaw kind of scaled everything horribly wrong, but at least he was attempting to treat the right problems.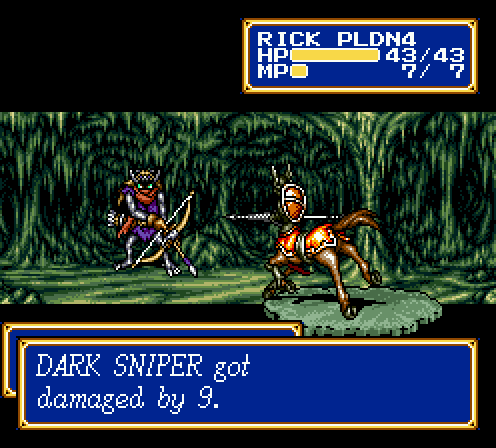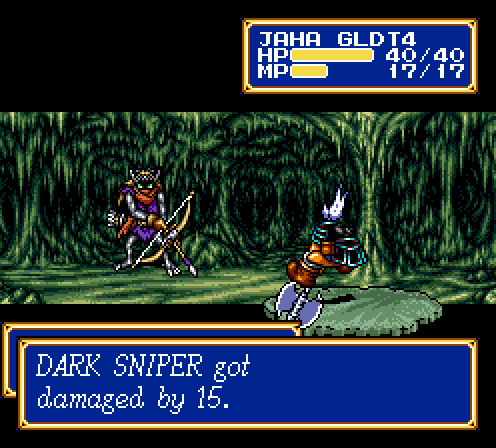 Speaking of scaling everything wrong. Funny side effect of all the special equips: Character classes that don't get attack boosting items fall behind in damage very badly. Characters like May and Luke hit at least twice as hard as Rick and Jaha.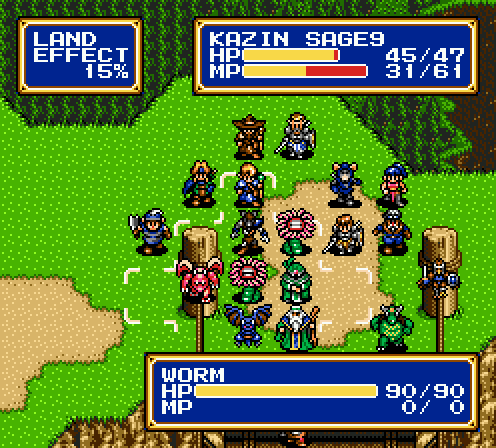 Bridge fight. It took me way too long to engineer this situation.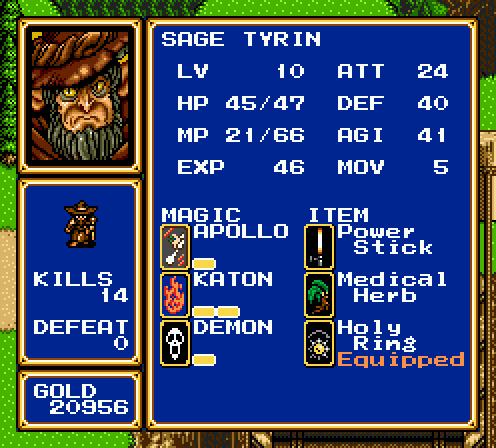 Oh yeah, Tyrin learns a new spell with a new icon. Apparently Demon Breath takes up two slots, because he won't get a fourth spell.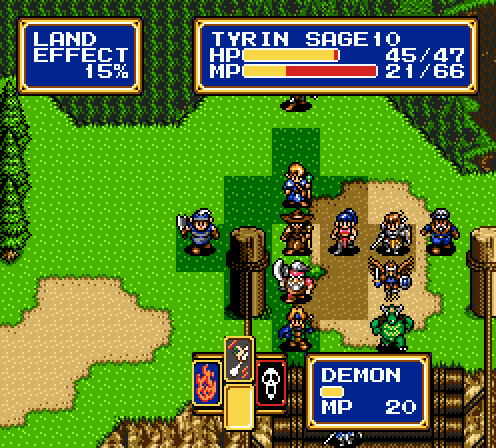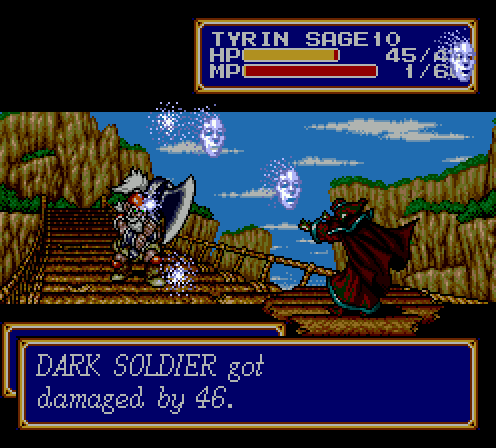 Except that the animation is completely the same, so it will look like the enemy is the one casting it on Tyrin.
I'm seriously out of words for this hack. My headache only got worse from typing this up. I'll continue Shining Tactics another day.