Part 16: Acceptance
Chapter 14: Acceptance
Previously on Trapt: Allura ran around killing wizards and pretty much anyone else in her way. I don't think there's anyone left alive who isn't an important character.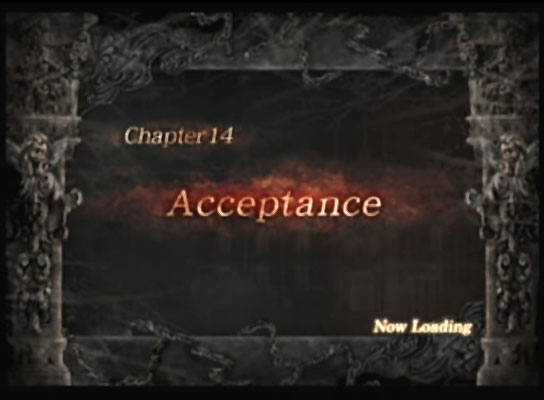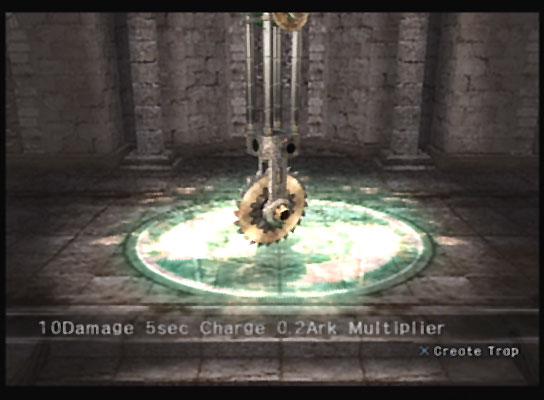 Now added to my trap inventory: The Punisher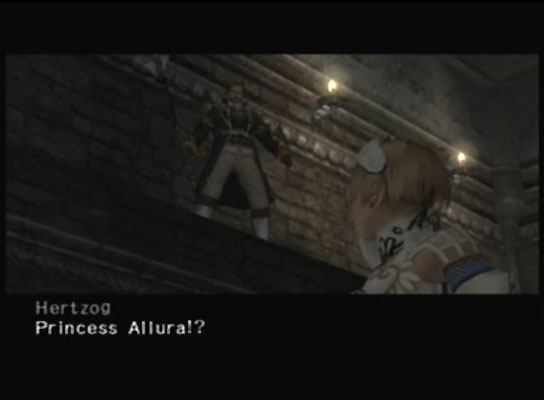 Hi Hertzog!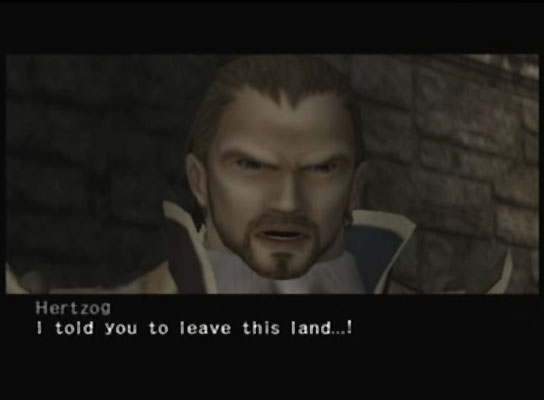 I tried to make her do that, but the game gave me a cheap ending.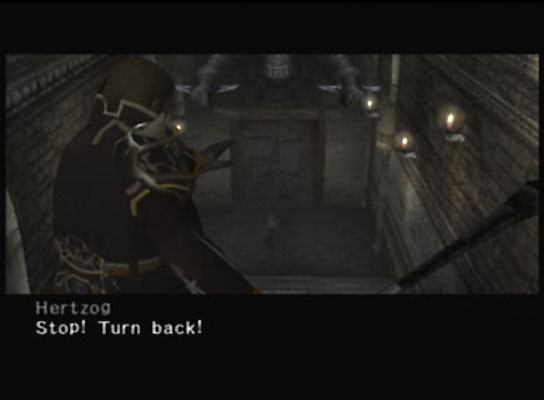 Rather than explain herself, Allura runs through that door she never thought to check out at any time before now.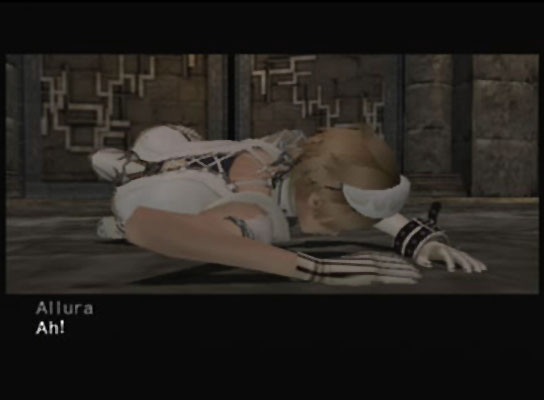 And trips along the way, because she forgot how to walk.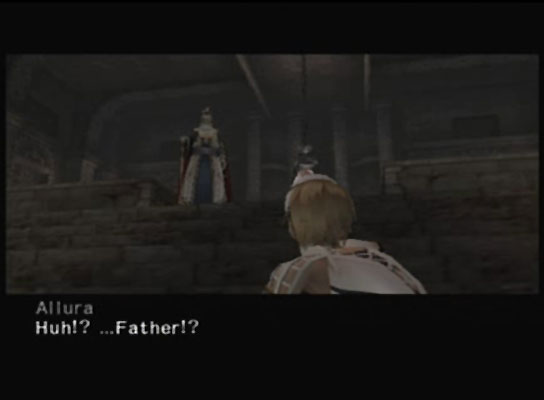 Whaaaaat?!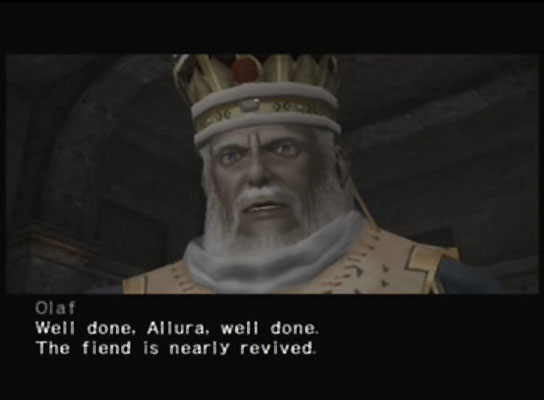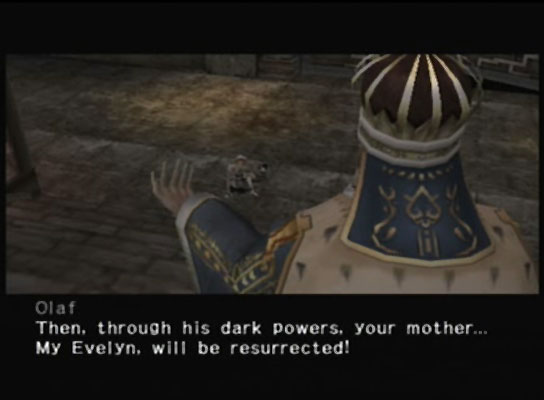 That... that doesn't explain why you faked your death and somehow involved Catalina and... and pretty much everything. This seriously makes no goddamn sense. There is no

big enough to fit this situation. It would not only need to be gigantic, but it would vomit smaller

s who would vibrate and explode in mid-air.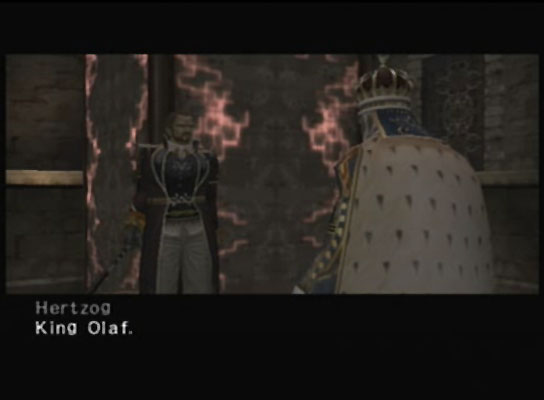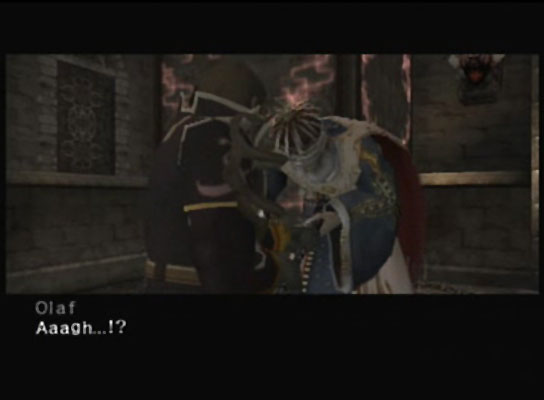 And now that he has(n't) explained what happened, the king dies. Again.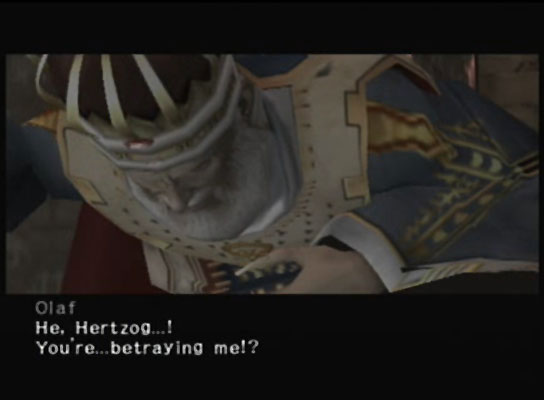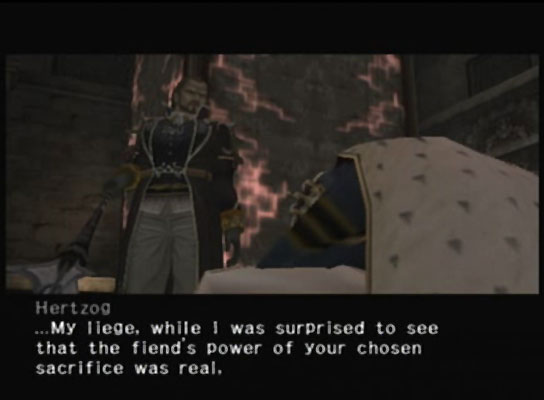 Oh god he's going to go on another tirade. I think I'll talk more about my retarded cat.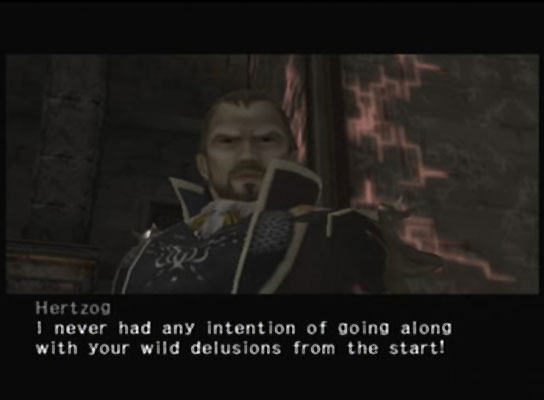 Even though she's tiny, she is incredibly brave and violent. If I walk away from her without petting her, she'll chase after me and whack at my heels. She once smacked a dalmation on the nose through a fence because it was barking at her.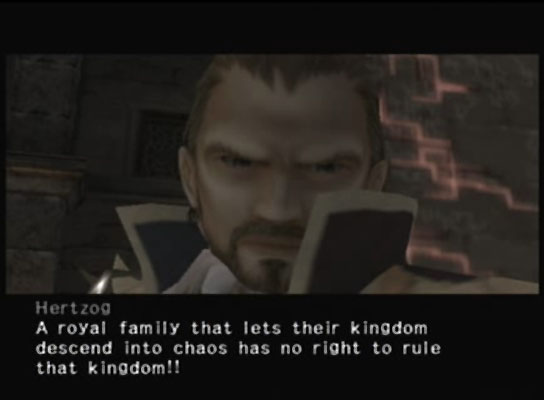 She also has the fur of a fully-grown cat. It's like a child wearing an adult jacket, except it's stuck to her skin.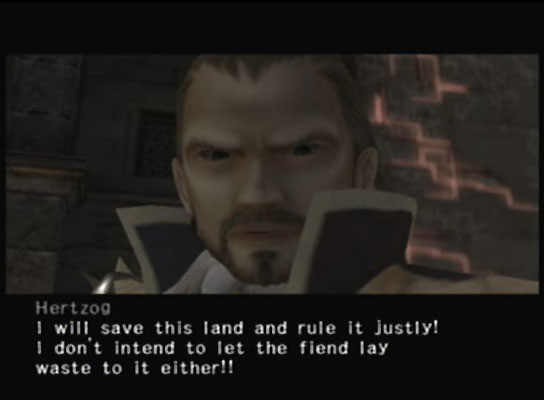 But she's too small and stupid to know how to clean such huge tufts of fur. So more often than not, she gets clumps of matted fur that I have to get rid of.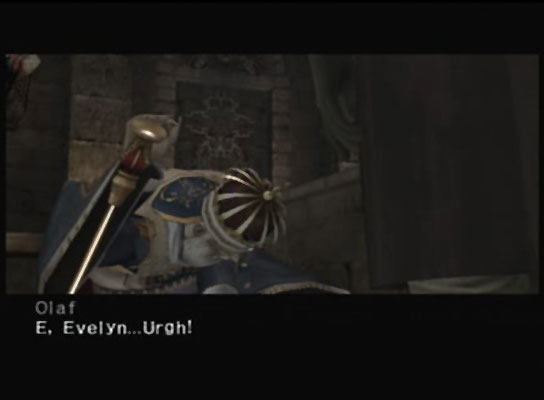 Oh good he's finished.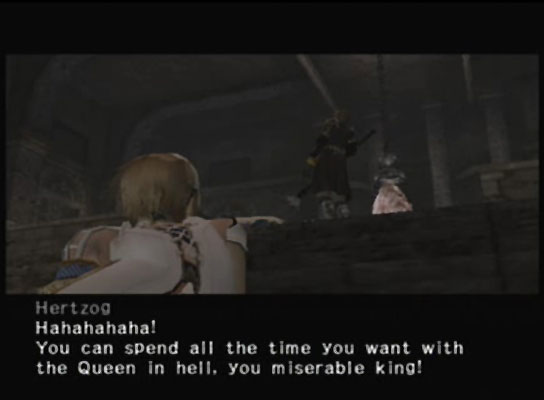 I don't know how any of this relates to resurrecting Allura's mother. Nobody ever said the fiend can bring back the dead if you feed him souls.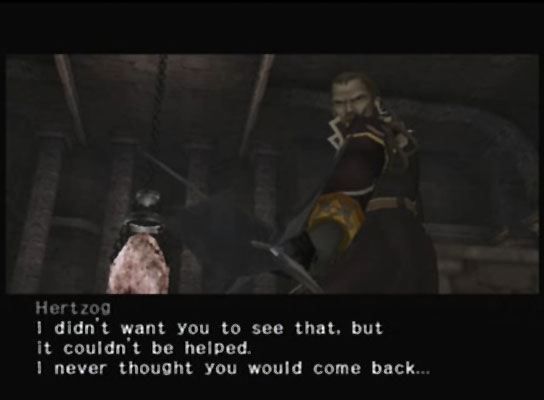 And now Allura has to fight Hertzog and what's left of his army.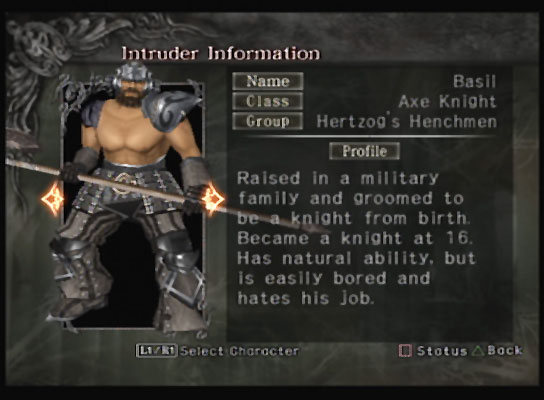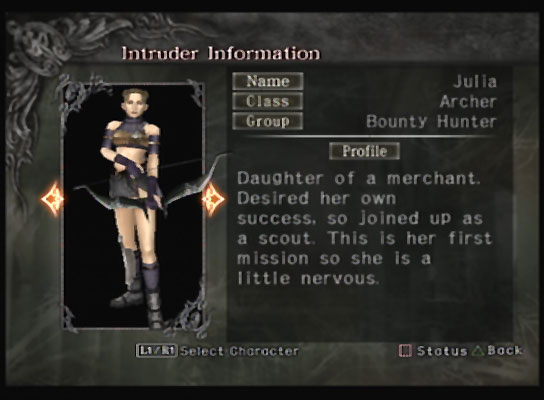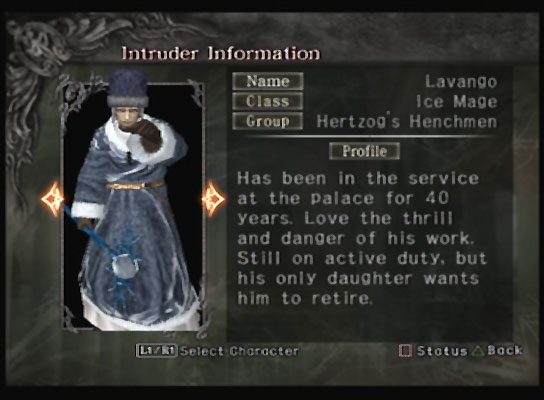 Lavango. Up until now, all the Lava names have been for fire mages. This makes me think that the guys at Tecmo are creative, but just do this to torment me.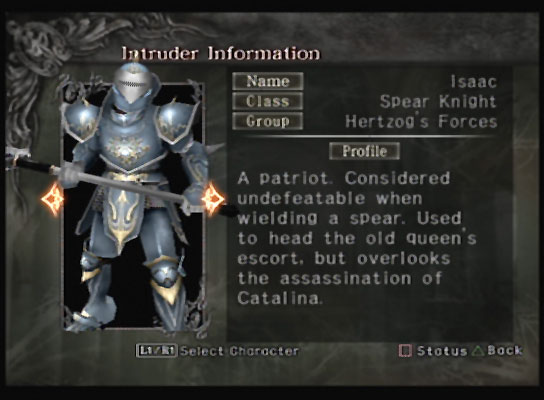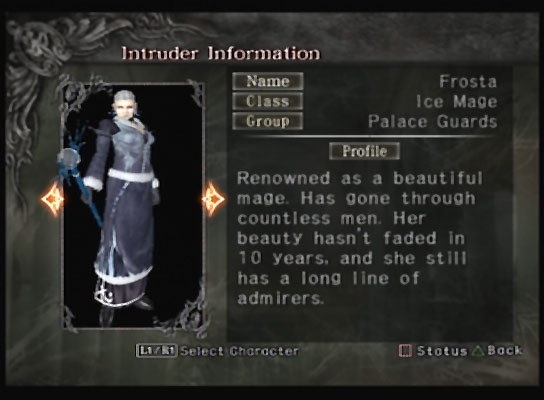 Frosta.

Also another slut. This seems to be a very common theme with women in these games.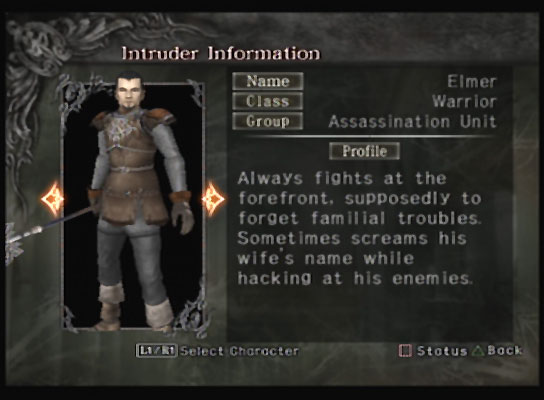 What the fuck?! I KILLED YOU! I KNOW I DID! YOU DIED! WHY ARE YOU BACK NOW?! I HATE YOU, ELMER AND I HATE YOU, DECEPTION!!!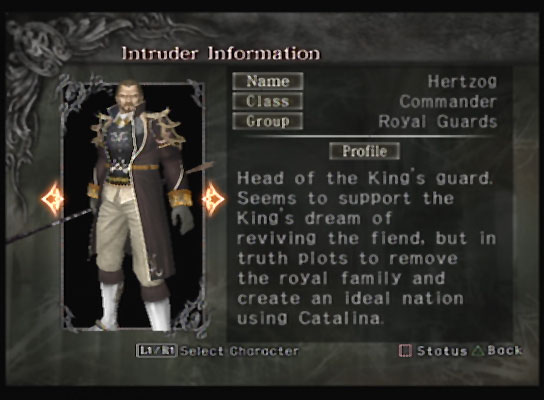 And finally, Hertzog.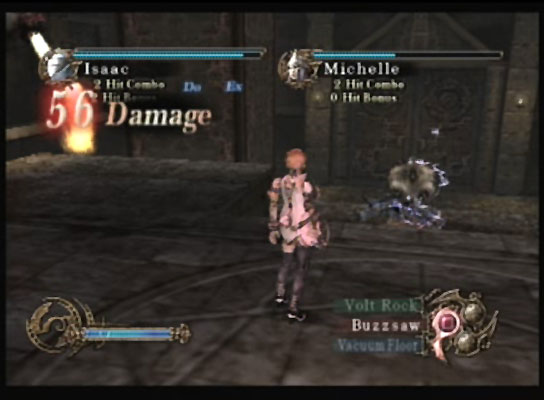 I'm stuck in this one room for some stupid reason. It sucks. There isn't much to use as far as environmental traps go, and what little the room does have usually works against me. Like random spurts of fire.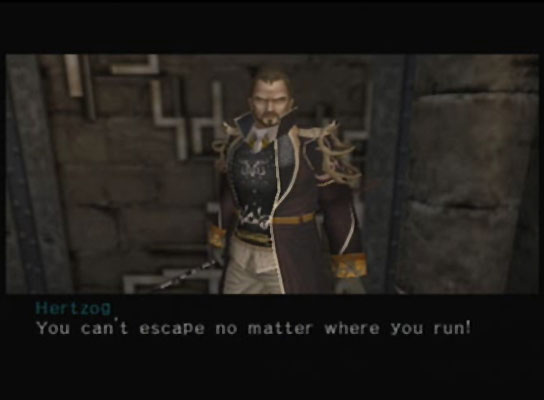 Yes, I noticed that. Thank you, Hertzog.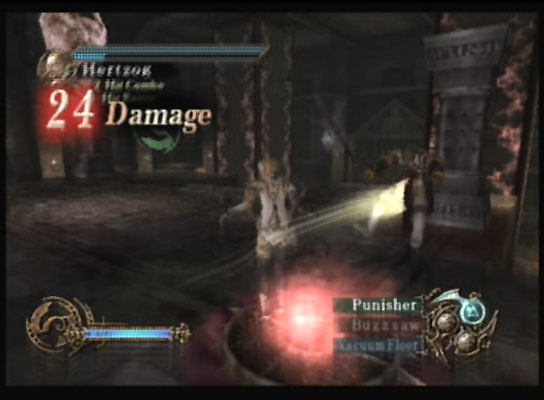 Hertzog has some kind of Dragoon thing going on. His main attack is to use his spear to launch himself in the air, then try to land on Allura. He dies by getting shot into a spiked pillar, just like most of the people in this chapter.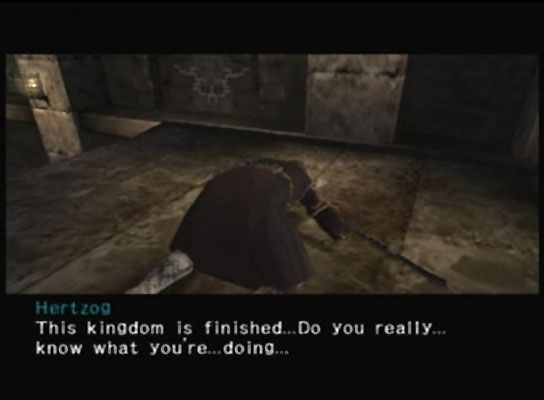 Nope! But then again, the same can be said for the makers of this game.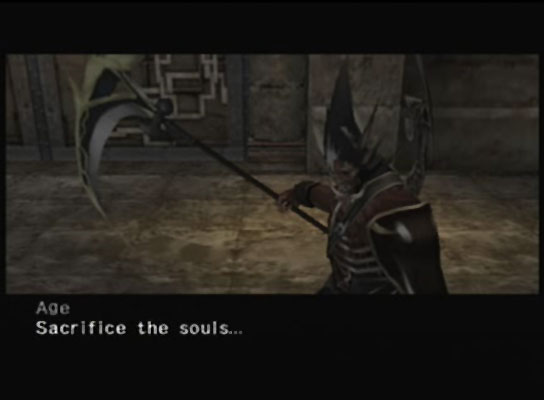 And now demons and some devil worshipers come out of the woodwork. How are all these people getting in if I can't get out?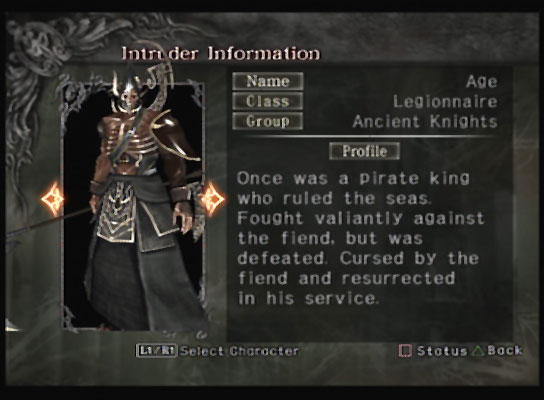 That is one nasty looking mo'fo'.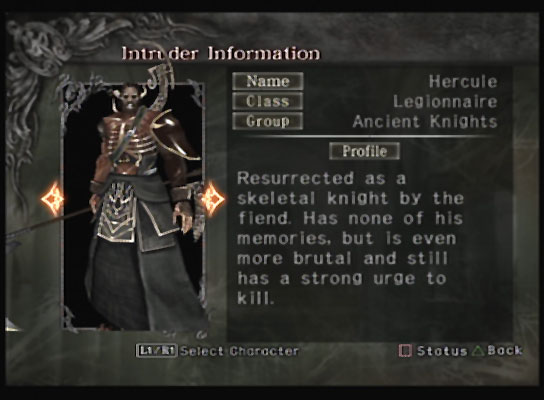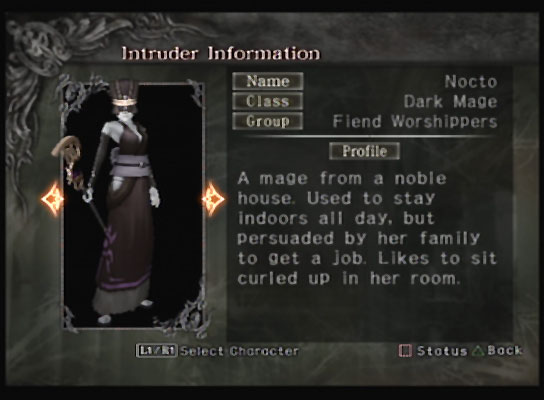 Ah, so becoming a dark mage must be this kingdom's equivalent of working at McDonalds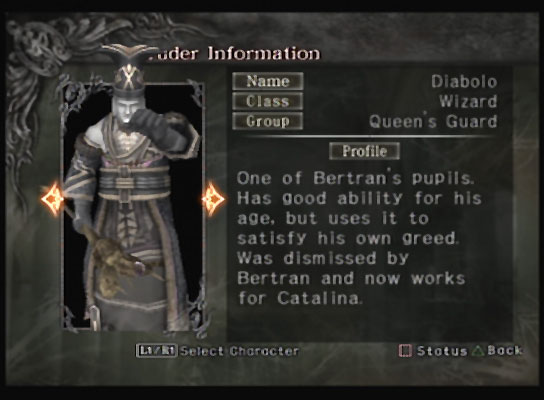 fgdsa lfsagb dsf YOU!
I KNOW I KILLED YOU TOO!
WHY ARE YOU REUSING ENEMIES, TECMO!? WHY DO THAT NOW?!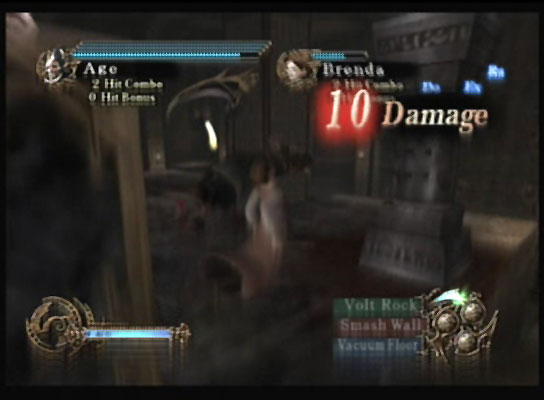 Motherfuckers can go into the pillars again.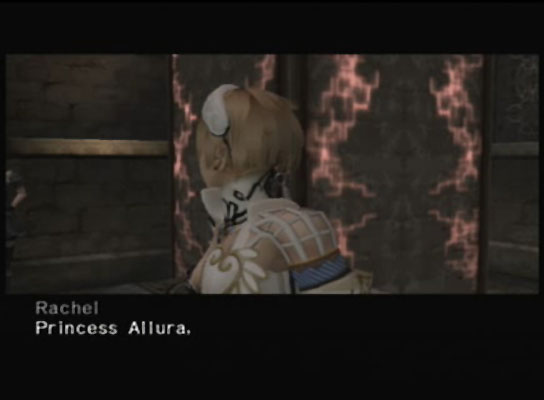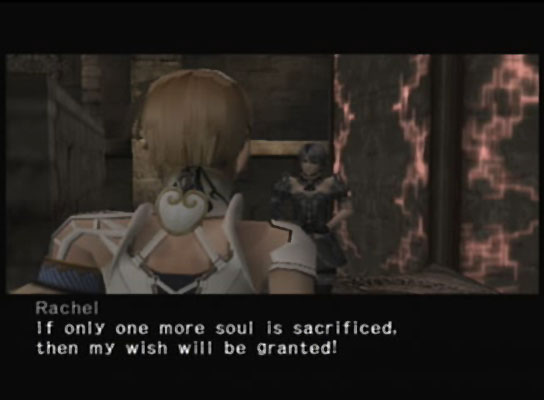 Hey look at that! It's Rachel! And she's evil! She must be the one who sold Allura to the devil all along! Will we get an explanation of how it happened? Of course not! This is Deception and it wants to eat your children.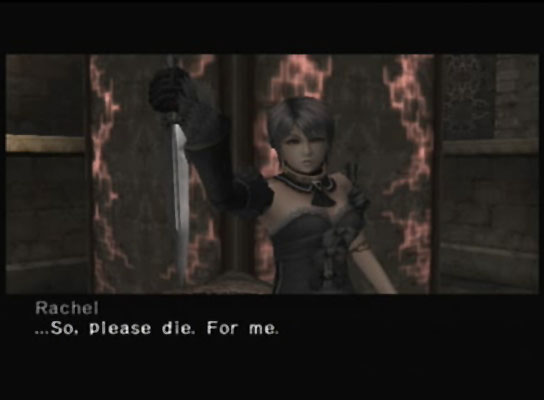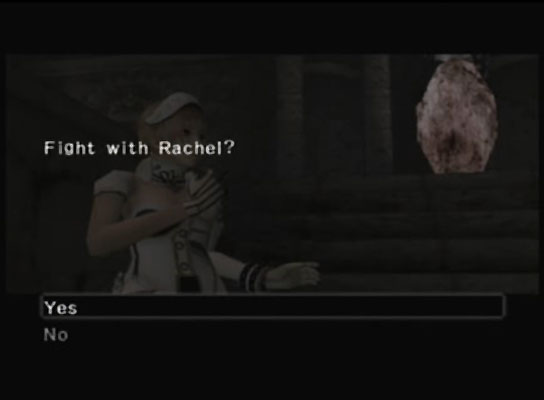 If it'll end this game, then yes. I'll fight the bitch.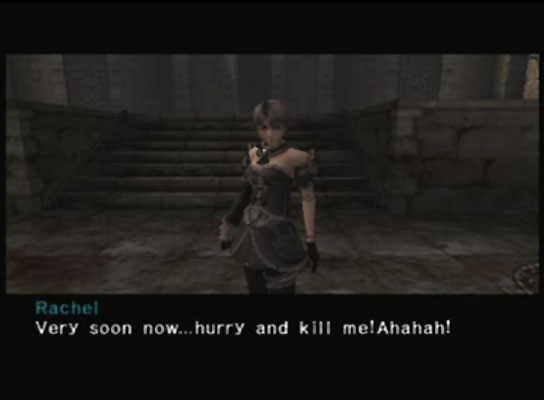 Ahahah!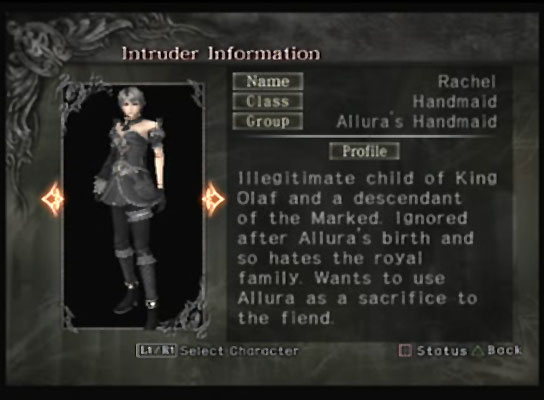 What. Where was all this backstory 14 chapters ago?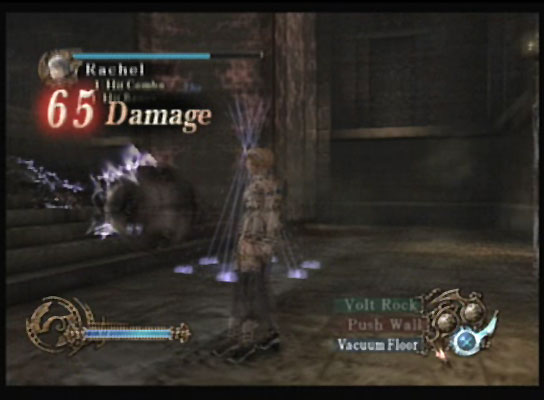 Oh, forget it. Rachel's only real attack is to activate traps Allura sets up. It doesn't really do her a lot of good.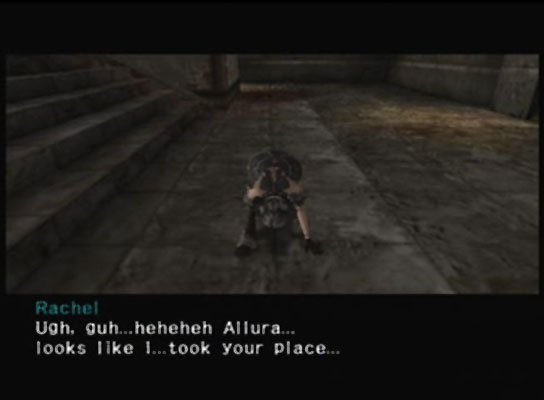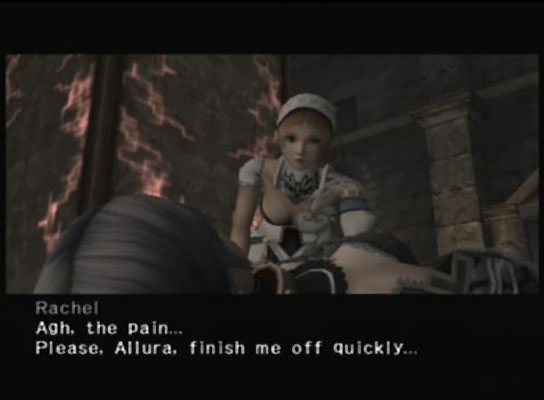 "All right, but first can you tell me your life story without explaining any of the events that have taken place since we first fled the castle?"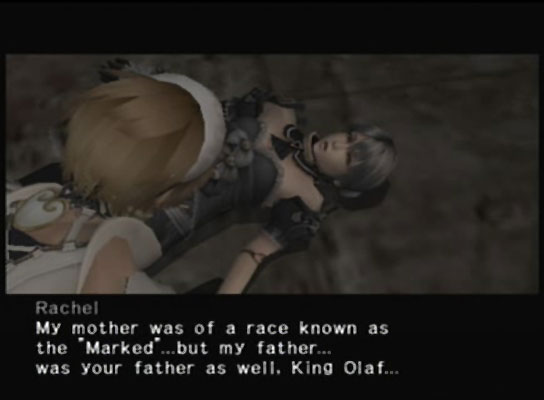 She's descended from the Timenoids. These are the same people who were unable to breed, which was the whole reason for kidnapping Millennia in Kagero in the first place. She might be descended from Millennia's incest baby, but that ending never happened so I don't know what the fuck this means.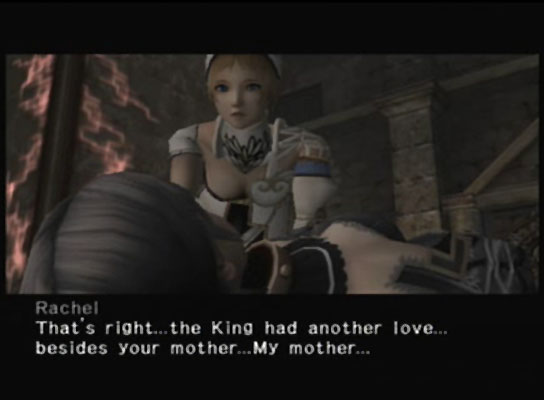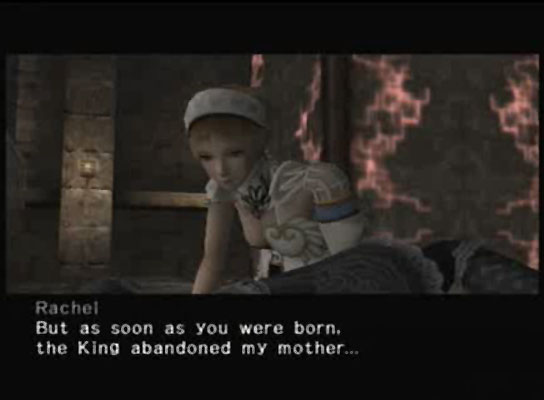 "You... got all of Father's dominant genes, while I got the recessive genes..."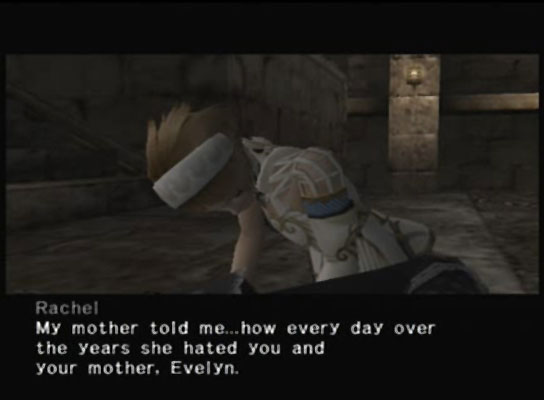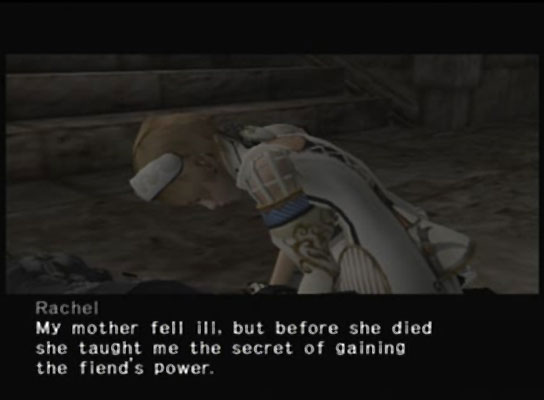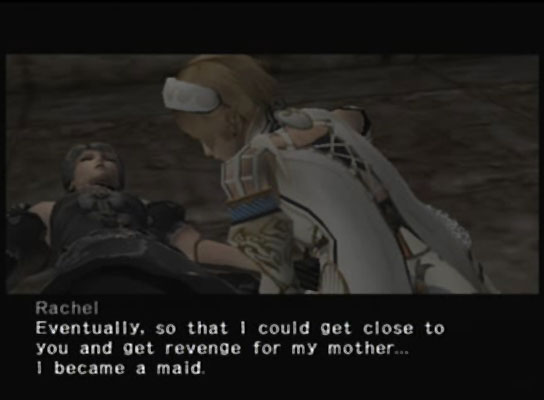 "So what does this have to do with giving me the fiend's power?"

"Uhhhhh..."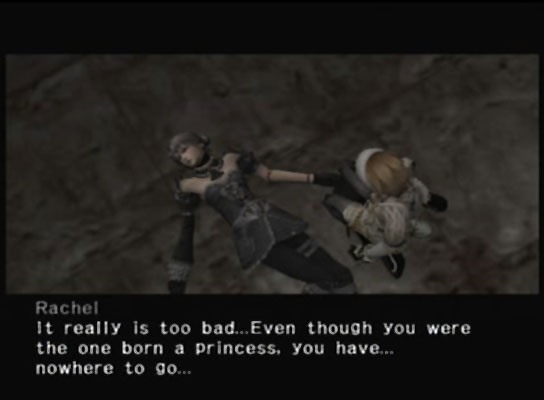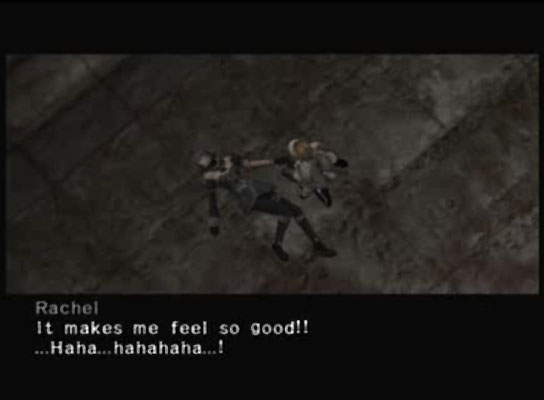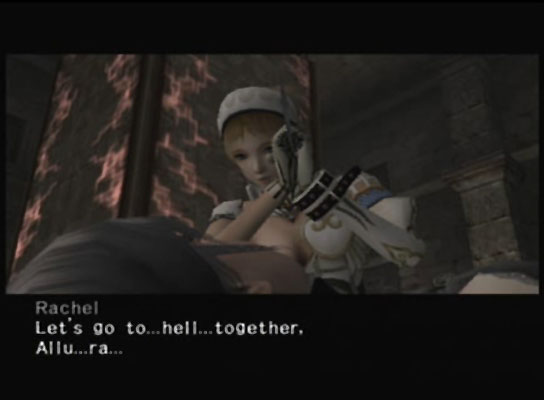 And then Allura stabs her in the most awkward way possible.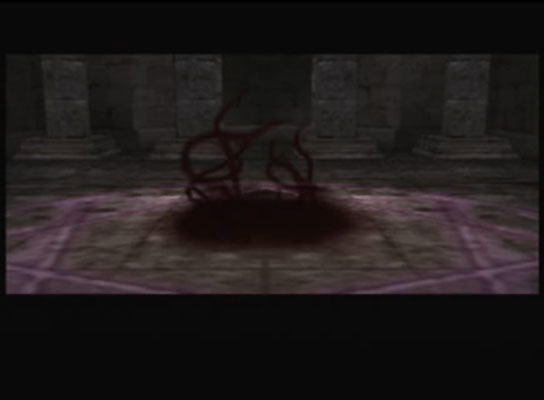 Which summons the tentacle monster. We all knew it was bound to happen.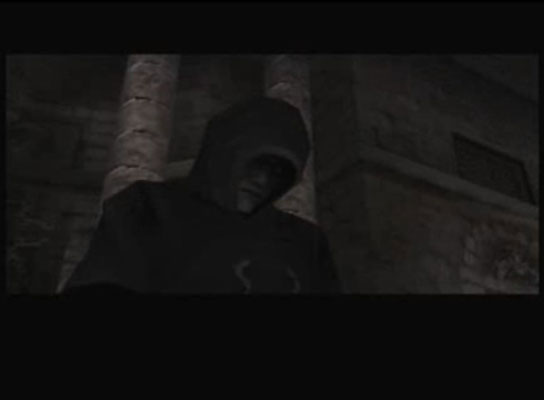 Or, it summoned the devil in the form of a monk guy. I was hoping he'd be the giant four-armed devil we saw in the first two games, but I guess that body's still stuck inside a giant mirror.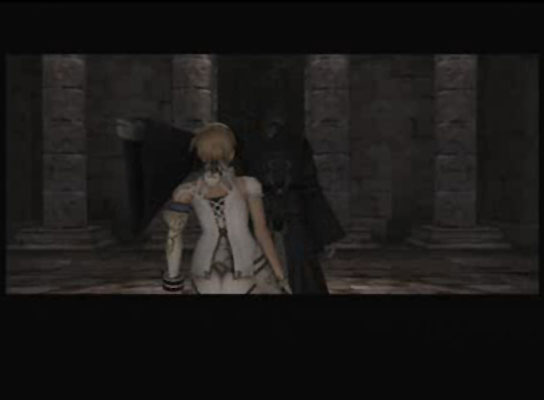 HUUUUUUUUUUUUUUUGS!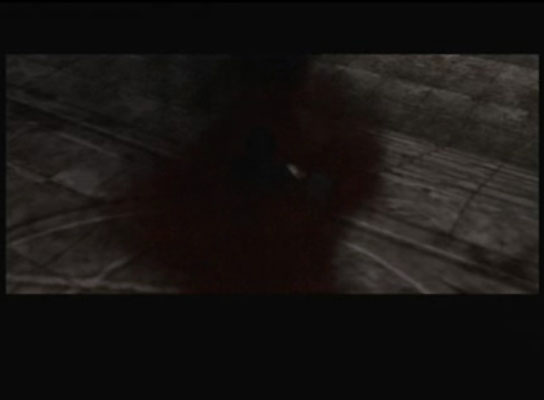 Meanwhile, on the lawn...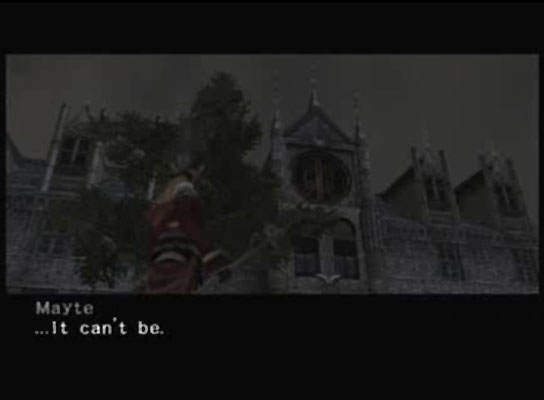 So you don't actually resurrect the fiend this way. You just give him your body or something. This still explains nothing, because this is Deception and it takes pictures of your house.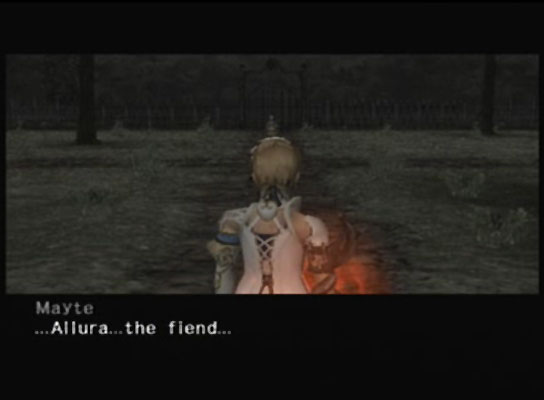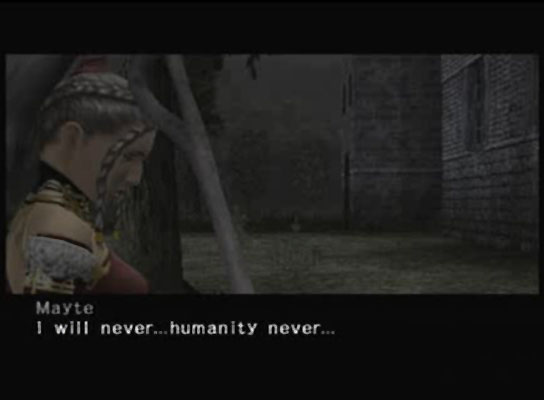 Time for THE FINAL BATTLE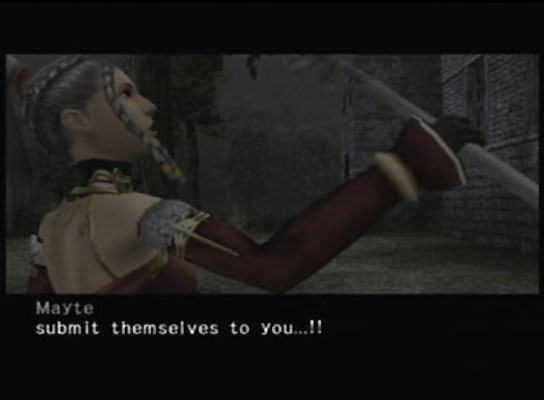 That's a funny face to make.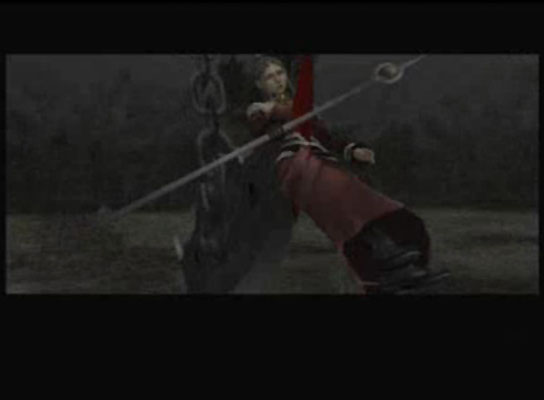 Oh, that's why.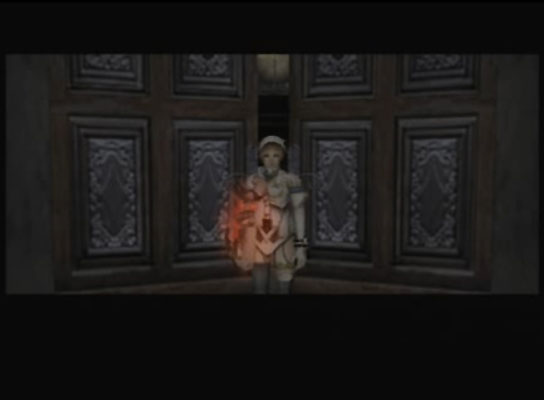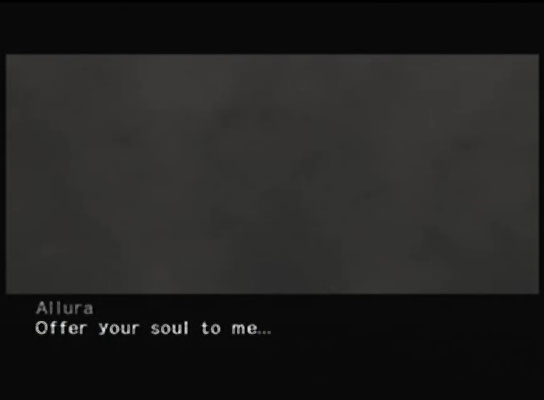 And then Allura destroys everything. Happy End!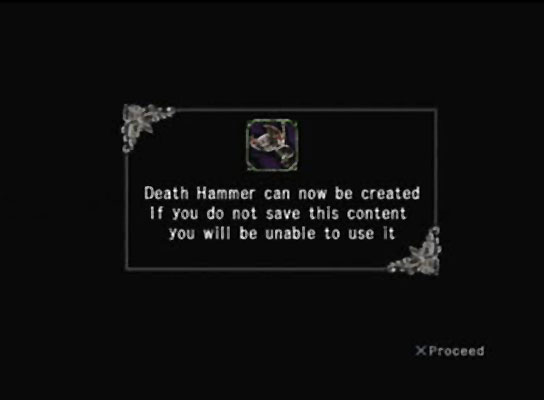 And that ending netted me the Death Hammer. Neat.
Videos
Watch Hertzog's thingy
here
or
here
Watch everyone die
here
or
here
Watch Ending A
here
or
here
Next time, the final boss and more endings.