Part 20
When we last left...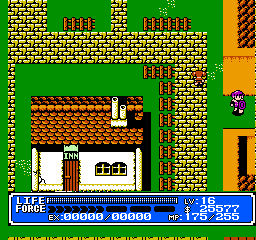 quote:

[22:46] <Roar> oh god I teleported to leaf on accident >:|
[22:46] <dave|rodgers> Roar has INTENSE EMOTION THE EAST IS BURNING RED
[22:46] <Vallhallan> Kill them all!
[22:46] <Golden315> eh?
[22:46] <Vallhallan>
[22:47] <Roar> They are not dying they are invinciple to my wrath
[22:47] <Vallhallan> Lighting storm their asses
[22:47] <Zutaten> No, they're not invincible. They're just too dumb to realize they're being killed, so they don't take damage. It's some scary physics shit.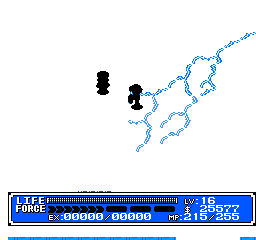 quote:

[22:49] <Roar> I missed It looks like it hit me instead
[22:49] <DocTree> you failed us
Fuck Leaf. Onto Sahara!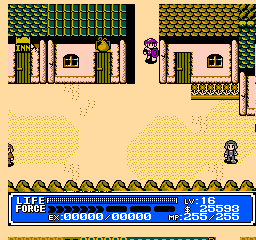 Sahara is a desert town that is inexplicably located inside of a cave that is somehow still next to a desert. It doesn't make any damn sense and I'm done thinking about the implications of a desert cave town. The town itself is pretty non-descript, save for this guy, who brings a sliver of understanding to my purpose...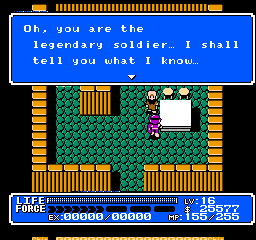 [

] Okay so I'm a legendary soldier now? I don't remember being in no army sir.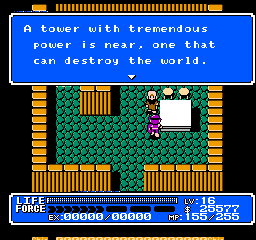 Again, this is completely against what the opening scenes told us. The tower was supposed to PREVENT war.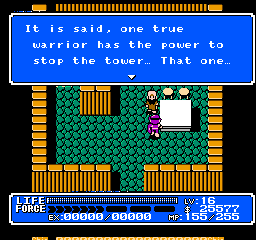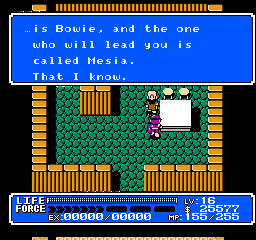 [

] Wait a minute..."Mesia" is the one who will lead me? Sounds like Messaih to me. Is this all just a big religious thing?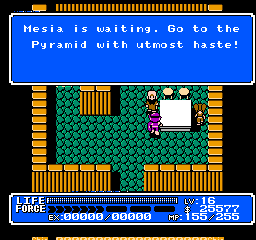 [

] How in the hell would you know that, unless you've been talking to Kensu? He just told ME that a little while ago. Are you some sort of spy?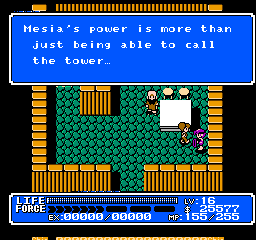 [

] Wait Mesiah can call the tower? Are you guys just making this shit up? I don't remember anything about this.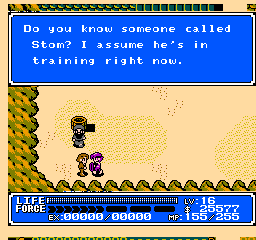 [

] Yeah, training to be an

.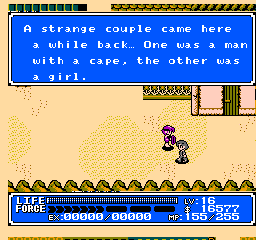 This is actually completely worthless since we actually haven't seen the emperor at this point in the game before.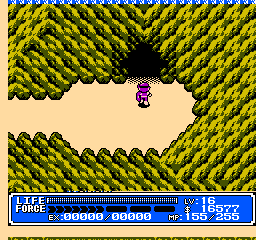 Anyways, enough of Sahara. Let's get out - ...wait, into a cave? What the hell? Sahara's geography is confusing as shit.
After a few uneventful turns, we come across...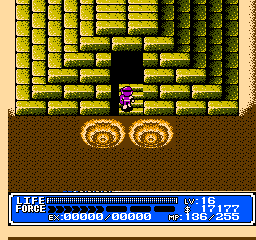 THE
PYRAMID
.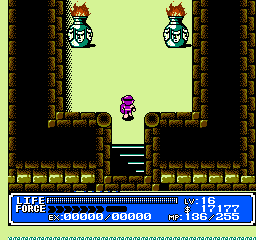 Which features some cool new sprites and some of the better level music in the game.
Subsequently, that's the only picture I actually took of the inside of the pyramid. Just imagine a bunch of annoying mazes and skeletons and there you go.
Oh hey sup Emperor
After blowing up the emperor, we're greeted to a familiar sight.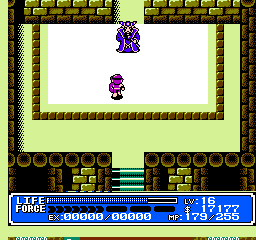 [

] hello Davy Jones it is nice to see you again why are you here exactly?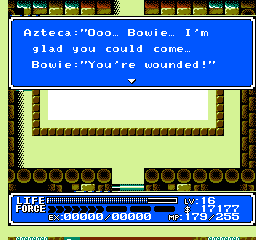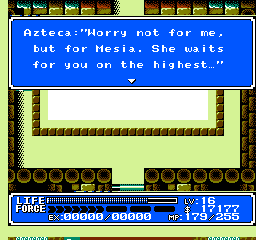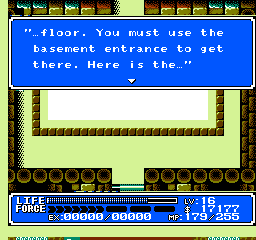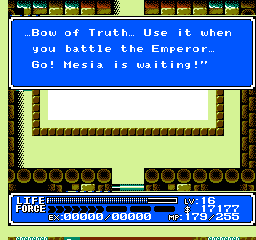 SHE IS IN THE HIGHEST FLOOR. THE MOST LOGICAL COURSE OF ACTION IS TO GO TO THE BASEMENT.

Also, in case you didn't hear the explosion, I just exploded the emperor.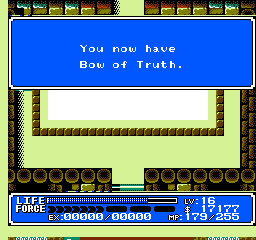 [

] Whatever I'll take your bow anyways.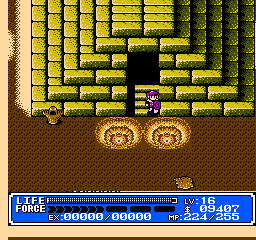 And exiting the room leads me right out here. Again, the logistics are a little off in Crystalis.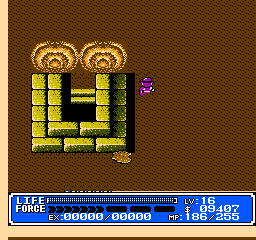 Anyways, here's the basement entrance that will undoubtably lead to the highest floor.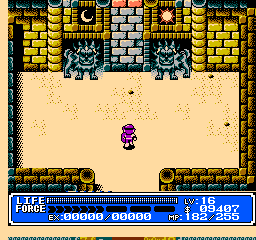 What lovely statues.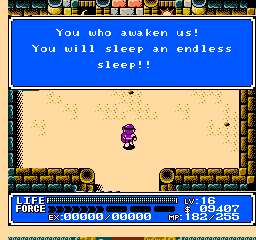 Balls.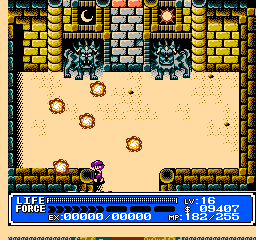 OH MY GOD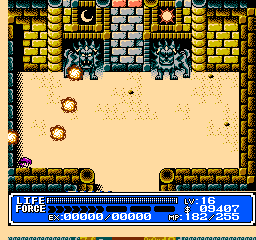 JESUS THIS THING IS FUCKING SCARY I AM GOING TO THE OTHER SIDE OF THE ROOM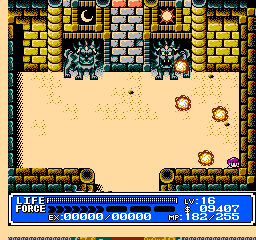 MOTHERFUCKER THIS ONE DOES IT TOO