Part 3
#2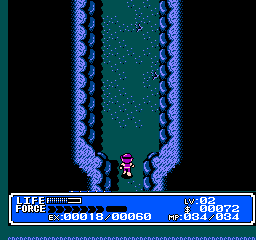 Our fearless Bowie enters the blue cave, with is covered with puffy blue clouds instead of walls.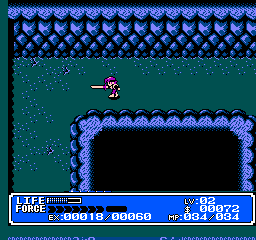 [

] There is nothing to kill in this cave ):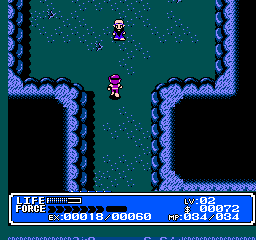 After a few bends, Bowie comes across this lively fellow, sitting in a cave and doing nothing for no reason. Why, exactly, can't this dude live in town? Leaf may suck shit, but it's certainly better than sitting in a cave by himself.
Actually, on second thought, being a hermit is in fact better then living in that shitty little stain of a village.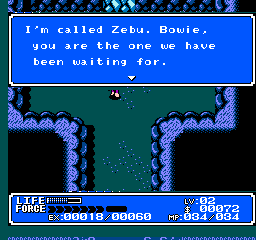 [

] Hey Xebu would you mind telling me why-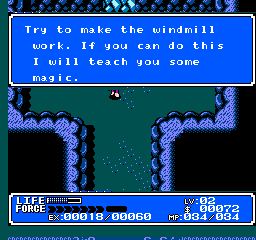 [

]

Only the thought of new presents keeps me from cursing your mother.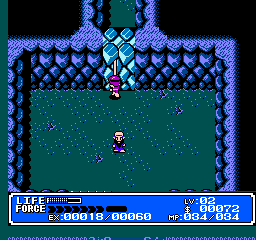 [

] WAIT WHAT IS THIS ICE DOING HERE I WILL SMASH IT.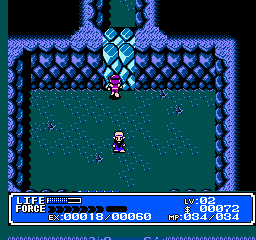 [

] Hmm never mind.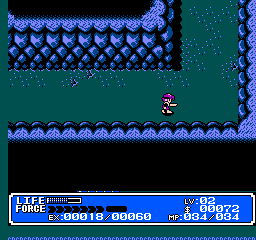 Stupid ice.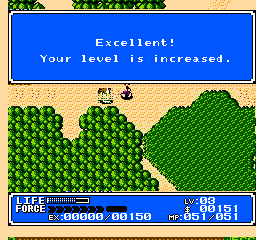 Before attempting to "make the windmill work", Bowie decided to grind a little bit and get the most reasonable level possible in this field. At level 3, the tnl to l4 is like 150 tiger creatures. Yeah, not worth it.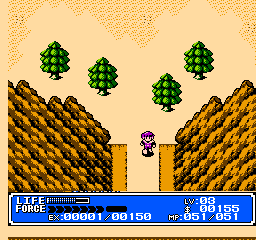 Oh God do we have to go back here?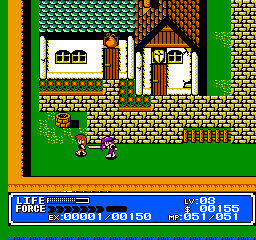 [

] THE WIND SURE IS COLD ISN'T IT YOU DAMN WHORE
Shopping time.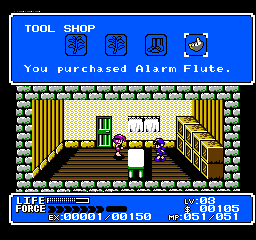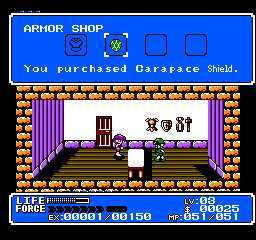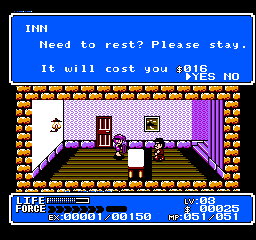 The alarm flute is needed soon, the shield helps me not get hurt so much, and I'm not going to explain to you what the inn does.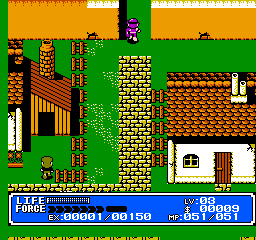 And I sure do hope we never, ever come back.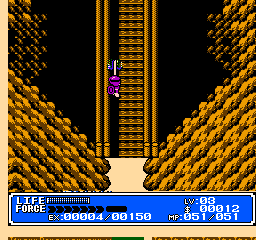 Bowie travels to the far north end of the field, decimating purple slimes as he goes...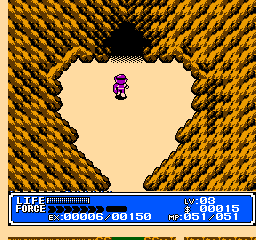 And comes across a large cave.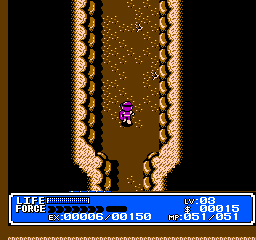 Bowie likes to explore.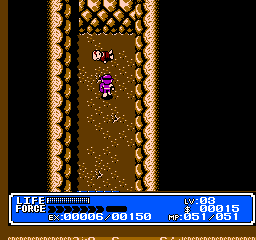 [

] Why hello there - the hell is wrong with your head?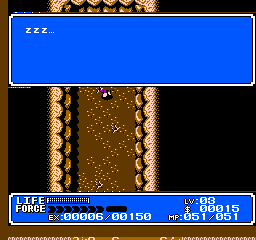 [

] WAKE UP.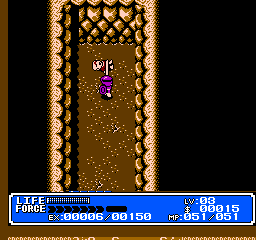 [

] I WILL STAB YOU AWAKE.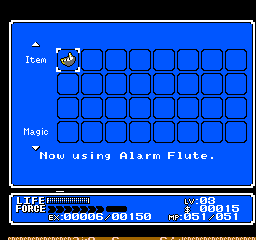 With no other options available to us, Bowie pulls out the alarm flute...
And blasts the thing right in his damn ear.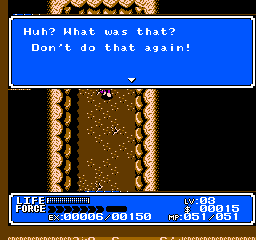 [

] Well maybe you should have woken up when I stabbed you in the damn ribs.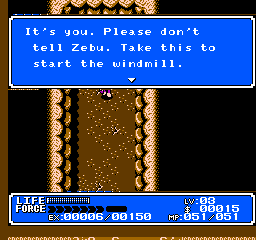 [

] Why the hell do you all keep saying "it's me"? Who am I to you? As of twenty minutes ago, I was a shell, locked in a damn cave for 100 years. You people didn't even bother to put out a sign or something. Maybe like, "HERE LIES BOWIE - THE MAN WHO WILL BRING US SALVATION FROM -..." see I don't know. This is all information I would like to know before embarking on this quest. Whatever, fuck it. I get some cool shit if I turn on the windmill, so hand it over, van winkle.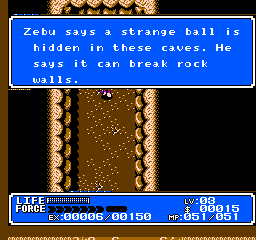 [

] Does it work on ice walls? Because that shit just tears at my ego.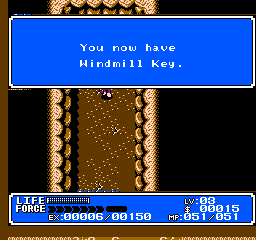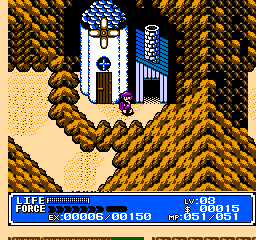 This must be the windmill that everyone's going apeshit about.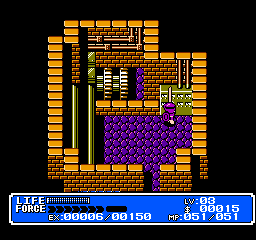 [

] Stabbing doesn't work on this either!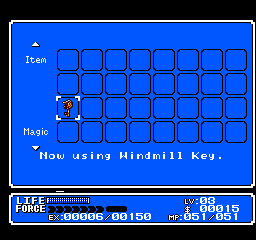 I guess we'd better go ahead and use the key that the sleepmeister gave us -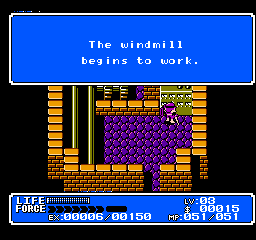 - and what do you know. It worked.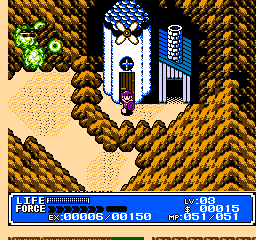 Subsequently, it also caused a huge goddamn explosion.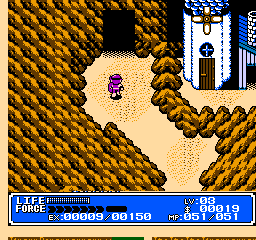 That's okay though, because it provided us with a new cave! I'll just go right on in -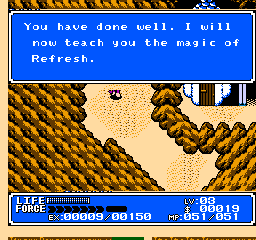 oh yeah. Almost forgot about my reward. I can do magic now!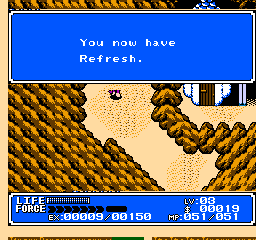 By far the most useful spell in the game. I'll demonstrate it when it's needed.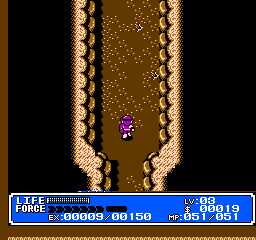 For now, though, we'll enter the cave.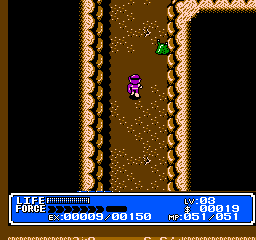 Which is populated by green slimes.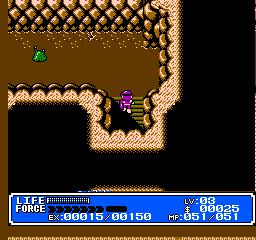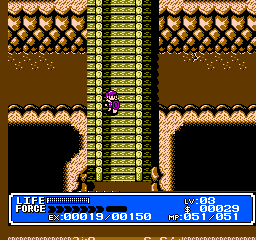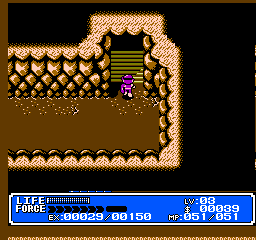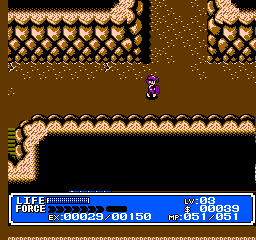 It's worth mentioning that - imho - Crystalis has some boring dungeons in it. Up stairs, over bridge. Down stairs.

There's really nothing very challenging in the early caves.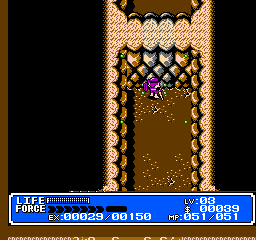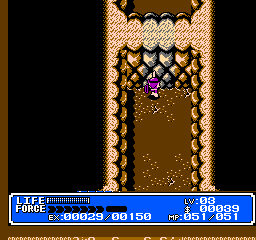 This wall could not be smashed by Bowie either. His impressiveness is sliding down a notch.
Eventually, we come across -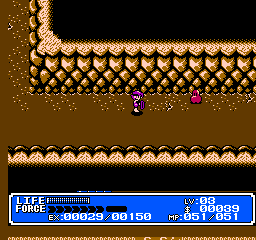 Red slimes...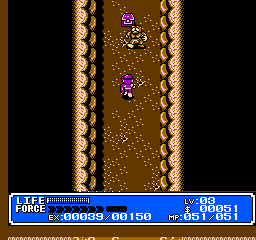 Gorillas...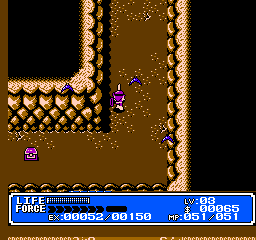 and bats. This is just about the extent of the enemies in this cave, other than the green dragons, which suck and hurt and cause poison.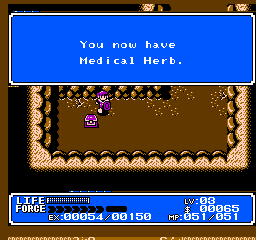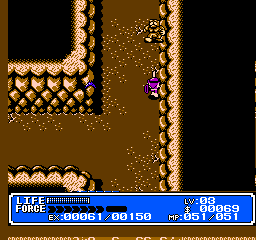 After fighting our way past more gorillas, we find...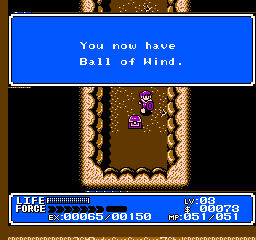 Oh gracious, is this what I think it is??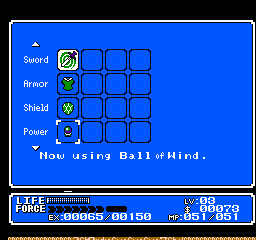 Oh my God it's the first sword power up how fucking cool is that??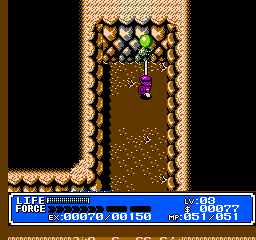 [

] I WILL NOT FAIL AGAIN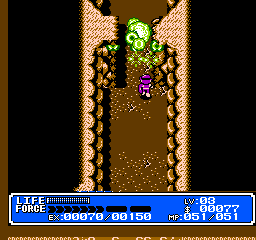 And the wall explodes. Just like that.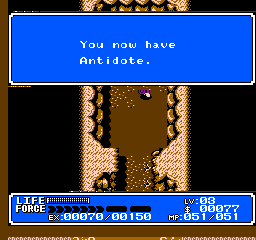 And this is our reward. I was about to be like

, but it turns out...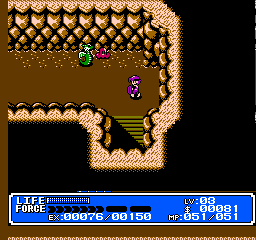 that we're going to need it.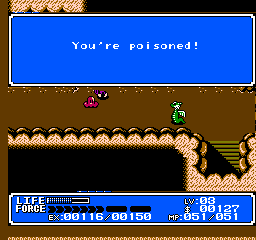 Fucking fuck.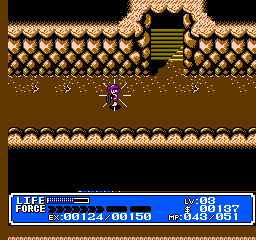 Poison, as you might have guessed, slowly lowers our health. As has been mentioned already, poison is fatal and is easily the most dangerous and annoying status effect ever. Refresh restores life, but it'll keep draining until the poison is gone.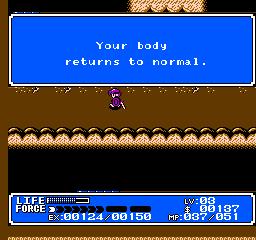 Which, thanks to my ballprize, now is.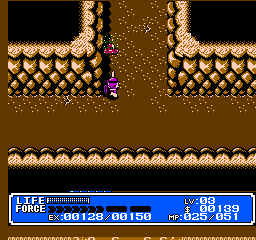 Red slimes and dragons, both of which cause poison, are now killed at a distance from now on.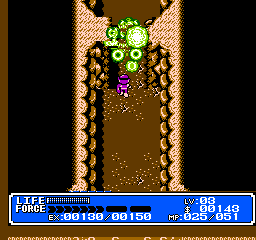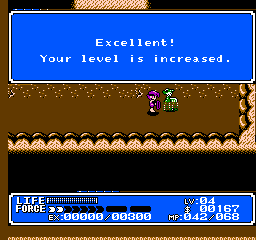 A few blown up walls and a level later...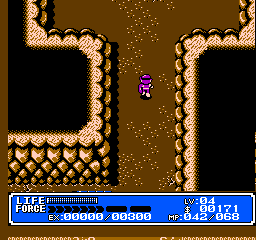 [

] I sure have been in this cave forever, this quest sucks.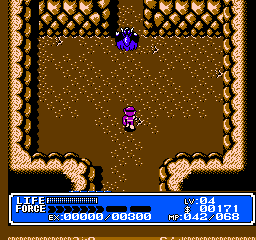 [

] ...big time.
This

is annoying as shit. He teleports around the room with two bats chasing him, both of which taking great delight in ramming into you over and over. Charge shots aren't worth the effort here, because in the time you have to sit and charge the sword, the bats have already hit your ass a couple of times.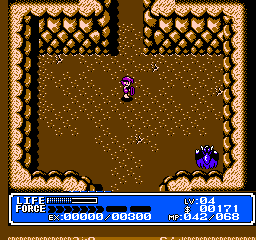 I really don't like this boss. Luckily, he's not too hard.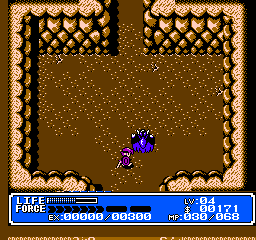 [

] STOP HITTING ME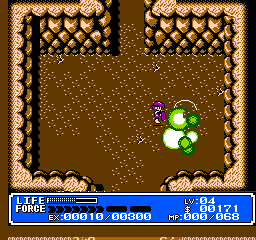 [

] thanks.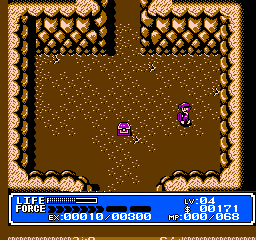 And to thank us for killing him like hell, he leaves us a present!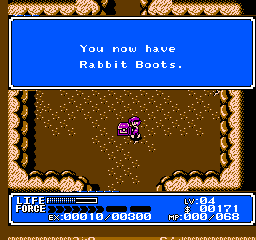 p: ... I guess. Useless, if I remember correctly.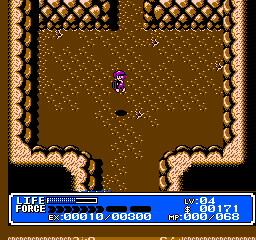 Holy shit never mind jumping is fucking awesome.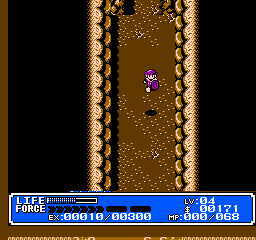 [

] JUMPING IS AMAZING. I WISH I COULD JUMP ALL DAY INSTEAD OF GOING DOWN THIS CAVE FOR SOME REASON. WHY AM I HERE ANYWAYS? I WOULD RATHER BE JUMPING AROUND ALL DAY IN MY 100 YEAR OLD CAVE THEN GOING AROUND TO STUPID FUCKS WHO THINK I'M SOME SORT OF DEITY.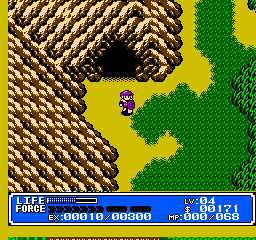 And we finally reach the end of the cave, with a new land and town awaiting us! That'll be for next time.
Next time: At least it's not Leaf.
Glazius posted:

Are we going to get boss videos?

Because the first boss is what made me say "Welp, time to level-grind." I couldn't sit still long enough to power up my sword.

I thought about it. I already did this update, but if there's interest in VLP for bosses, I'll consider it.