Part 2: Day Girl 1 - Failure
Failure Route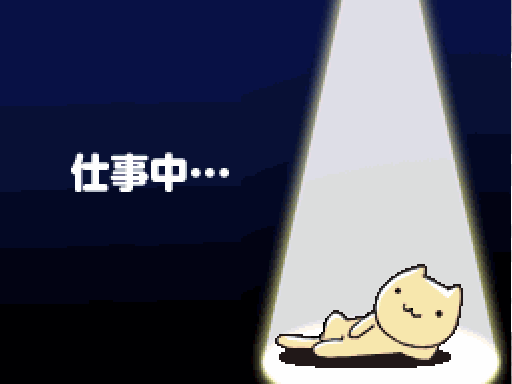 Commuting to work…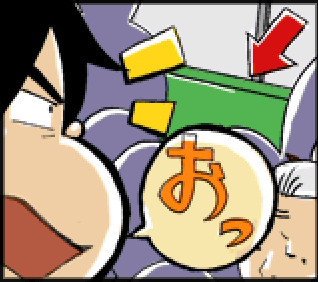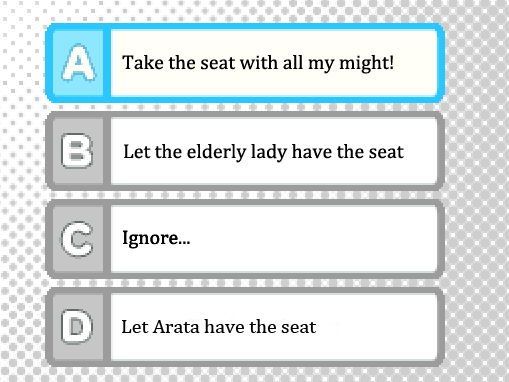 OMG A SEAT FOR MY POOR LEGS!


GHAAAAAAAHHHH!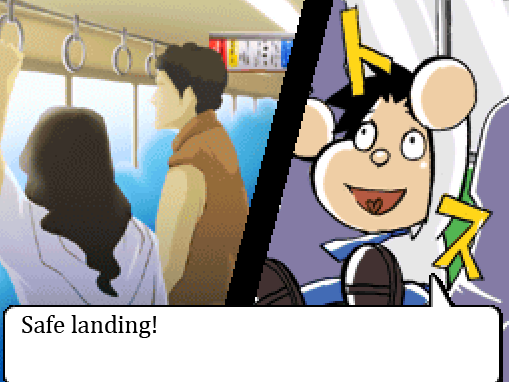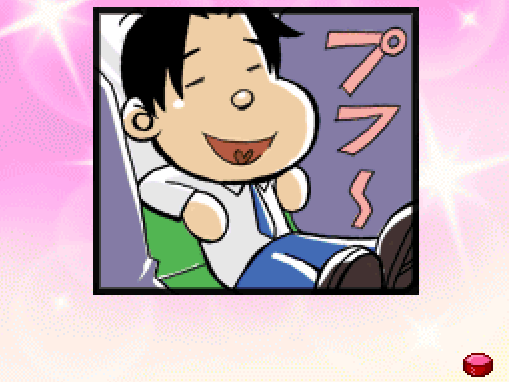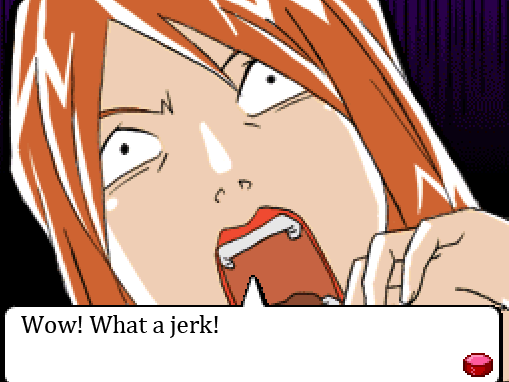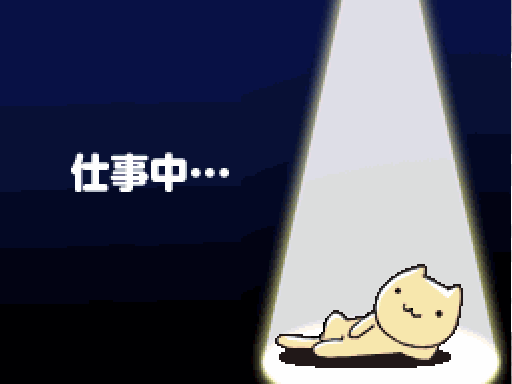 During work…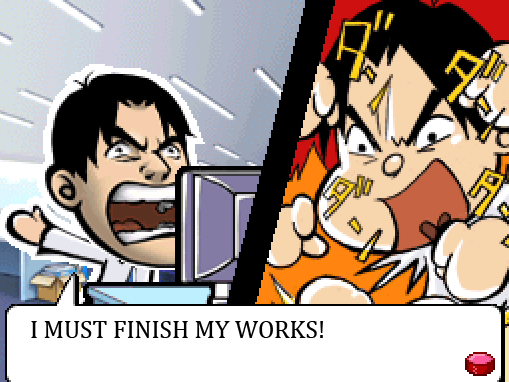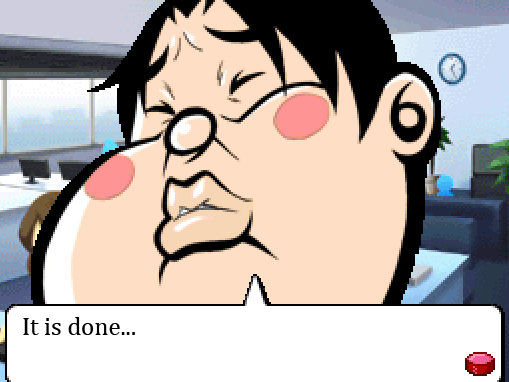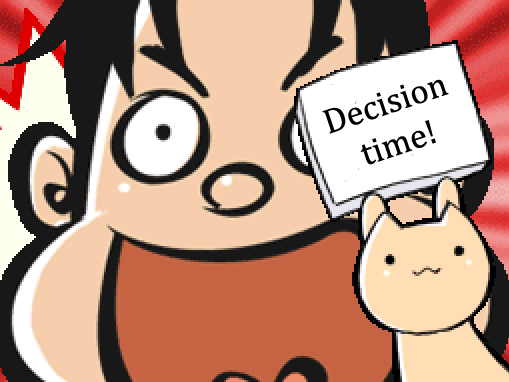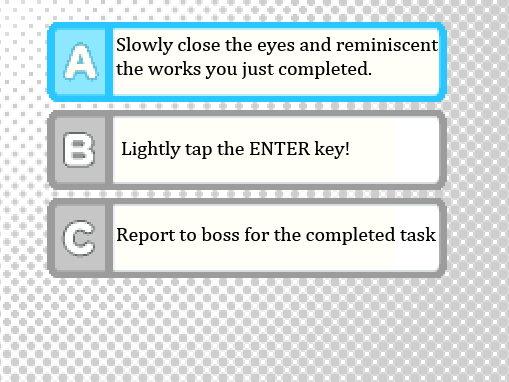 My epic effort deserves a moment of meditative silent.


It's done…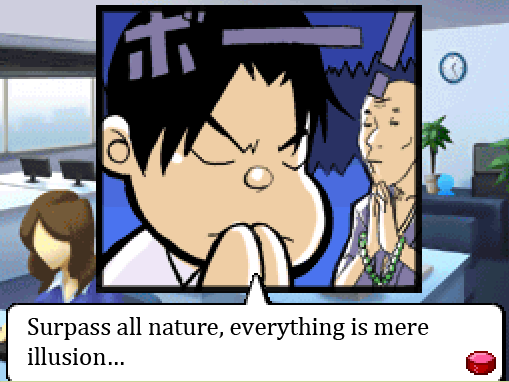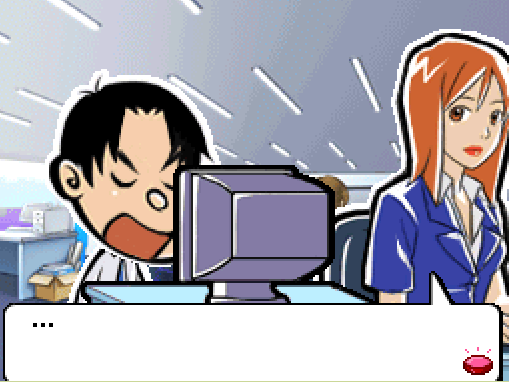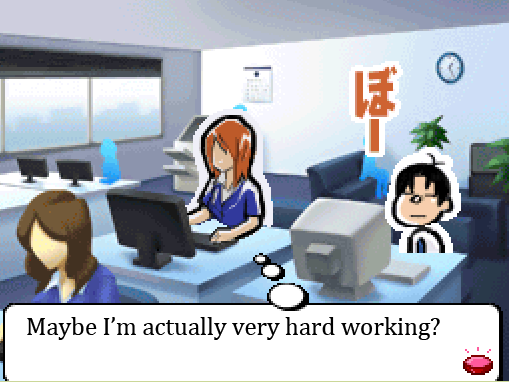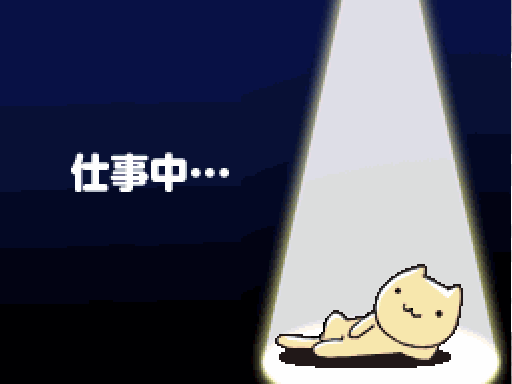 When Arata doubting herself…

"Maybe I'm not suitable for this job…"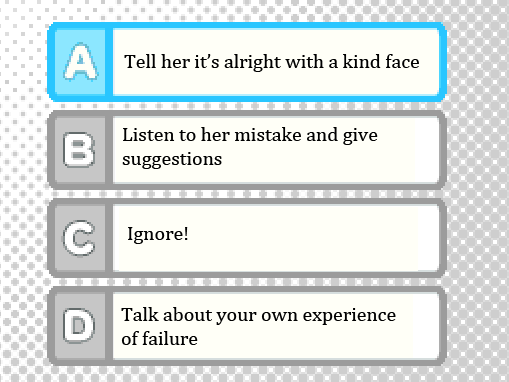 Don't worry, my own experience is worst!


There's one time where someone on the phone was speaking gibberish and I can't understand it…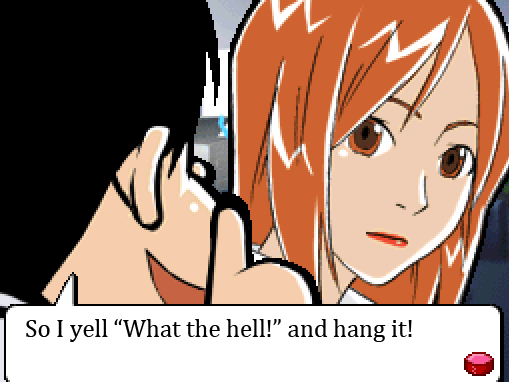 Uhhh…


The boss was mad like a bull!


Ah, ye-yeah… that… would be obvious…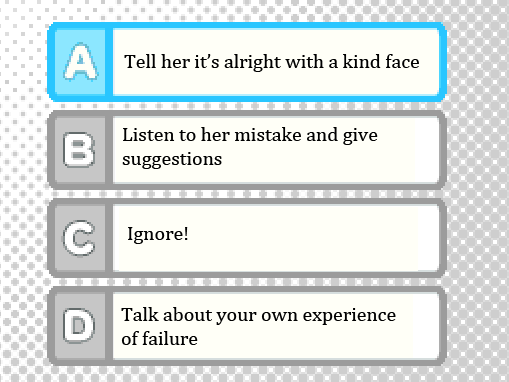 Ehh… that didn't goes well, but compel encouragement with my awesome charming face will cheer her up!


Arata…


Hm?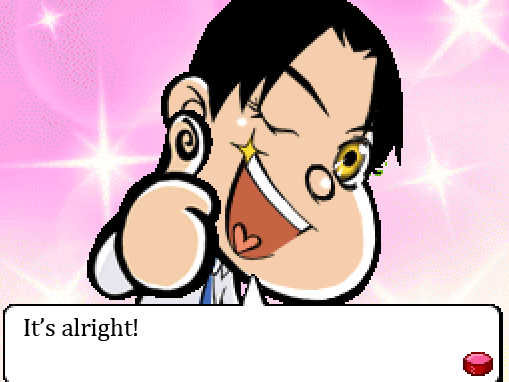 Ah… umm…


Yep, is true. Although I don't understand the situation, I believe it wasn't as it seem!


Is that so…


YEAH ! NONE AT ALL! YOU CAN DO IT! YOU CAN SUCCEED IN YOUR TASK!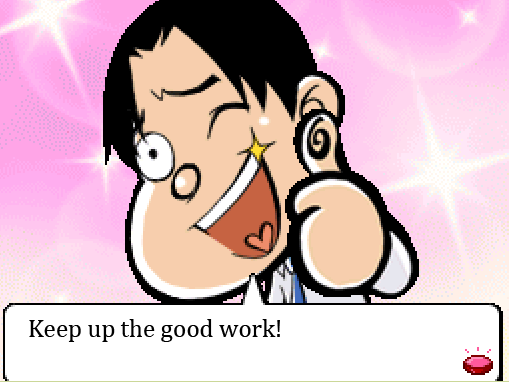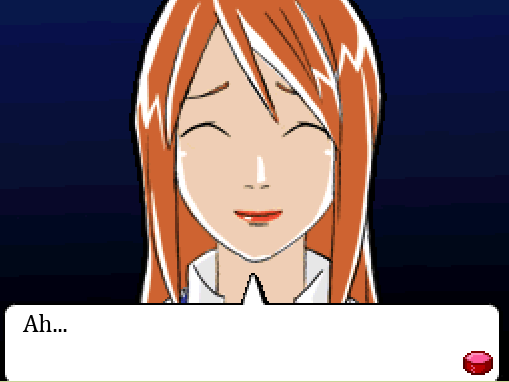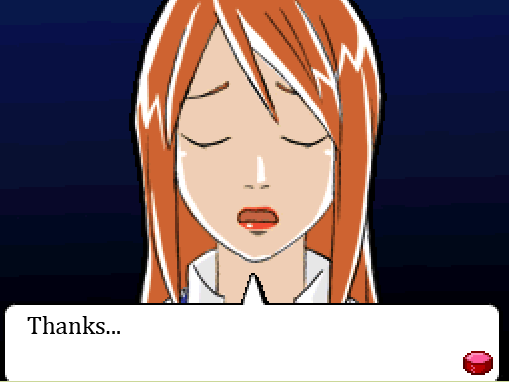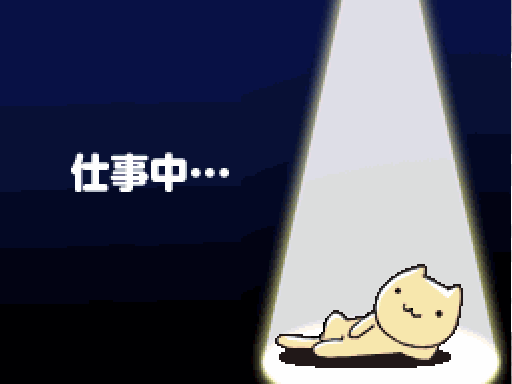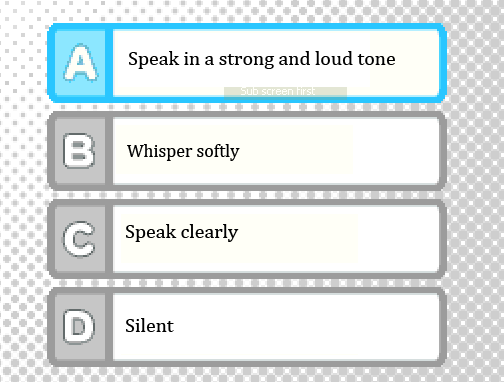 Arata got the phone for me, better give her a kind face!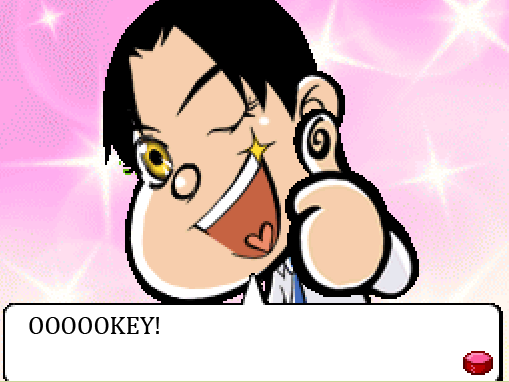 Hello?


So annoying…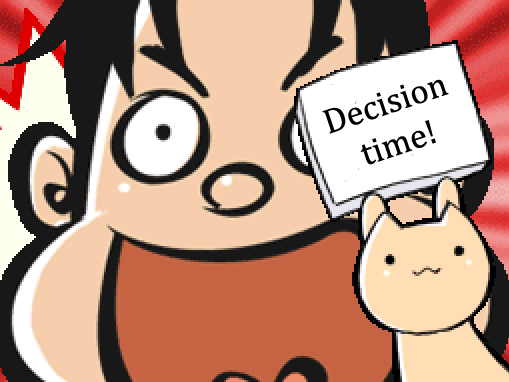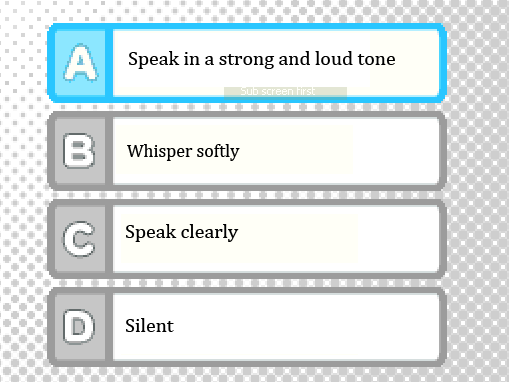 Arata watching me, real man speaks with STRENGTH!


Ahh~~


HOW! ARE! YOU!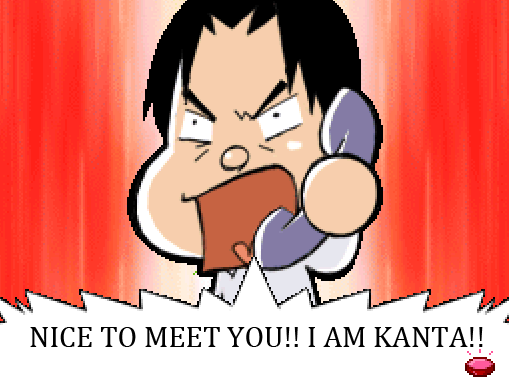 !?


So noisy!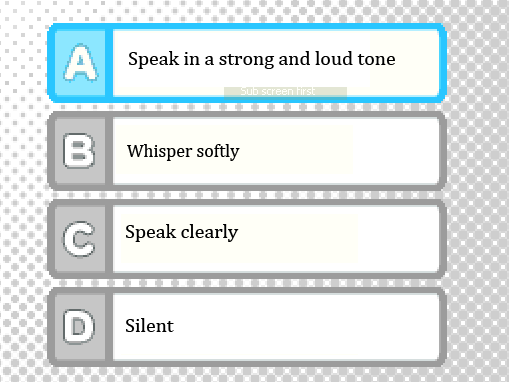 Maybe that was a bit too loud, I should try this again with
lower
volume…

Hello…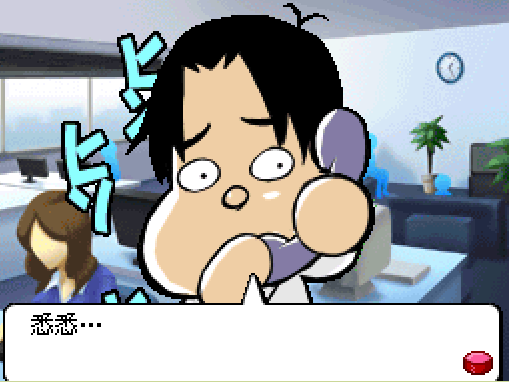 *Whisper* *Whisper* *Whisper* *Whisper*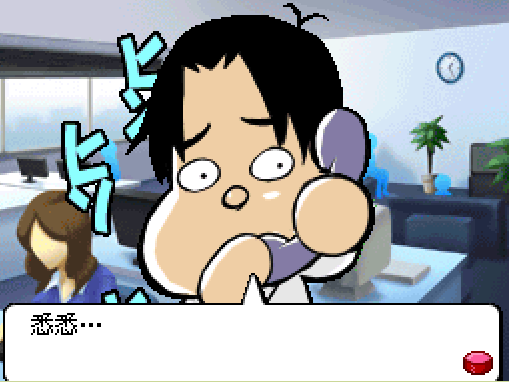 *Whisper* *Whisper* !?

It feels… really creepy…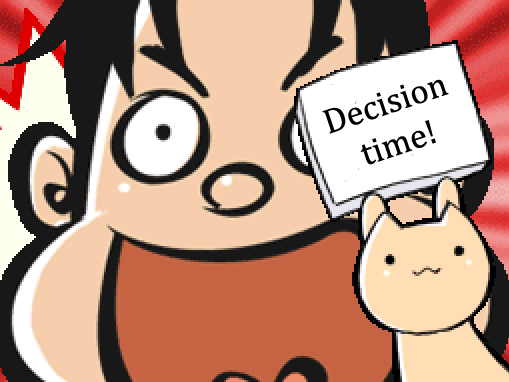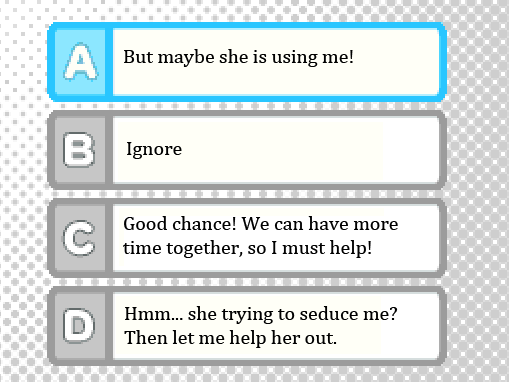 Arata ask me for help, but she just using me to help her finish her job!


(This girl… she is using me… I am not that dumb to fall for it. Must think of a way… to reject her… think… think…!)


(I GOT IT!)


Today… I must go home to watch a show!


… I understand…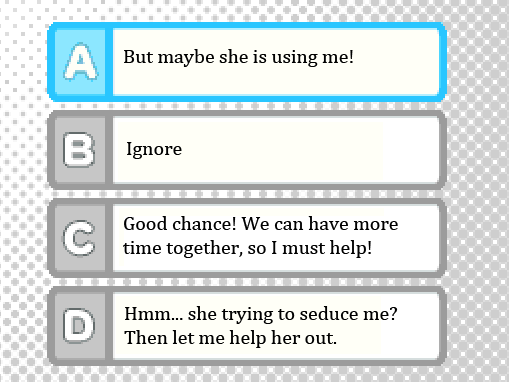 Actually, maybe she's seducing me, I should help her out!

Could it be… she has fallen for me?


Spring has come! My spring has come! I will help you with anything, my baaaaaaby!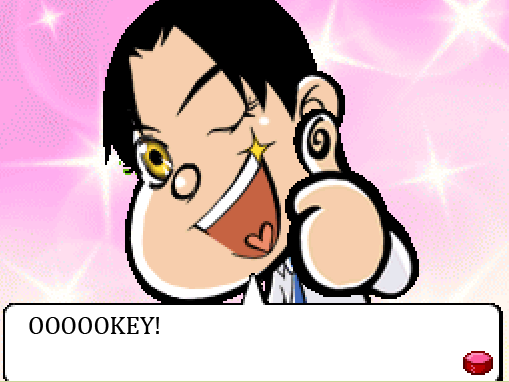 Th-thank you very much!


Of course!


My baby!


He calls me baby...! Creepy…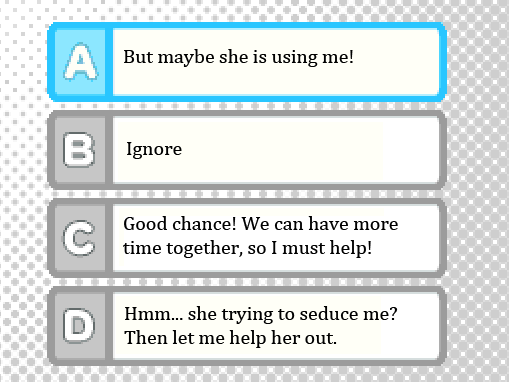 That seems to not turn out well; I should just get out of here!

This girl is trying to use me, I'm not that dumb. I must think of a way to get out of this.


I got it!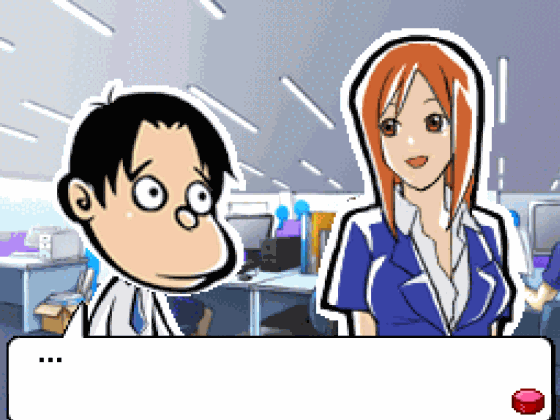 What a jerk!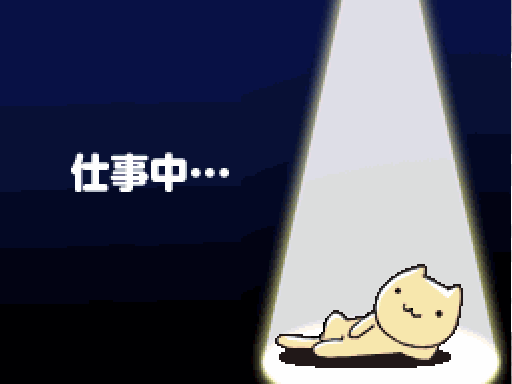 The next day at work…



… Morning Arata.


Hello.


Today is another nice weather.


Yeah.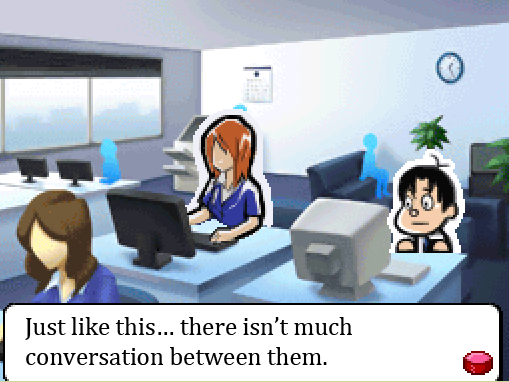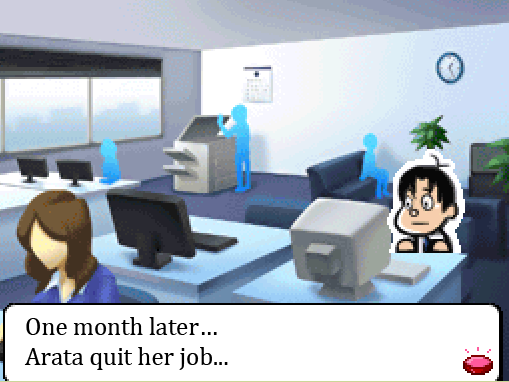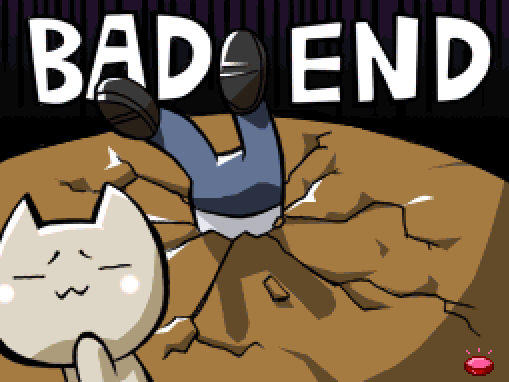 A complete failure…
Friend-zone end would just be Arata choosing to stay instead.