Part 4: Day Girl 2 - Failure
Readingaccount posted:
So lying about being a Chicken Sexer was actually the right choice, not that surprising when it didn't turn out to be bestiality.
Well... maybe it's his part time or previous job? Anyway, it's time for another jerk/man-child/stalker playthrough.

Failure Route
: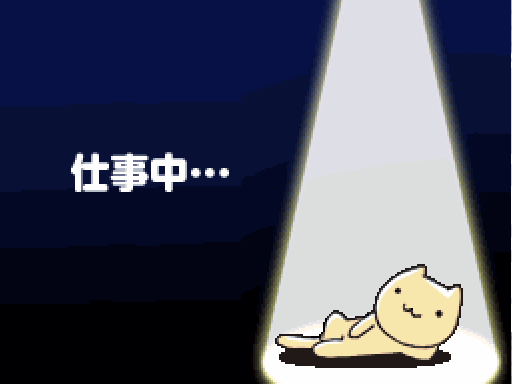 When asked about appointment…



I have an appointment!


Thanks, can I have your name?


Tateishi Kanta.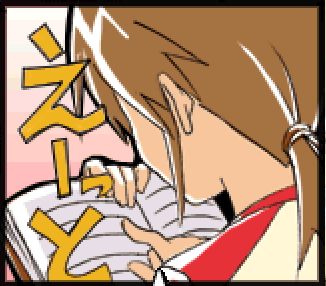 "Mr. Kanta…"



… there's no such name…

A, B, and D are as just as you would guess, not much new things on them, so I'm going to get angry now.

NO APPOINTMENT!?


Ah… yes…


YOU THINK I AM SOME VILLAGER AND TREAT ME LIKE AN IDIOT AIN'T CHA!


No, never...


It's just for a haircut, there's not need for appointment!


Umm... so you never made an appointment...


Yeah, yeah, what's your point?


I'm sorry...


Let me tell you something, I was the crime boss in my younger days, and this pisses me off!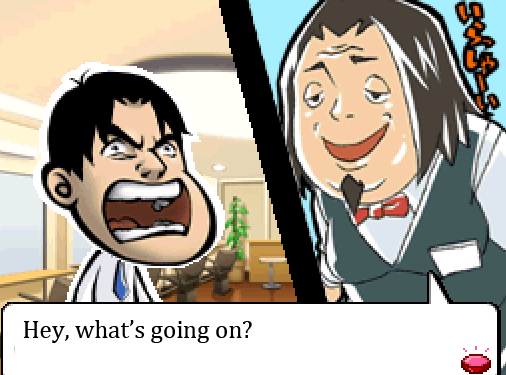 Ah! Th-that customer is... umm... umm... didn't make an appointment... umm.... and suddenly gotten like this.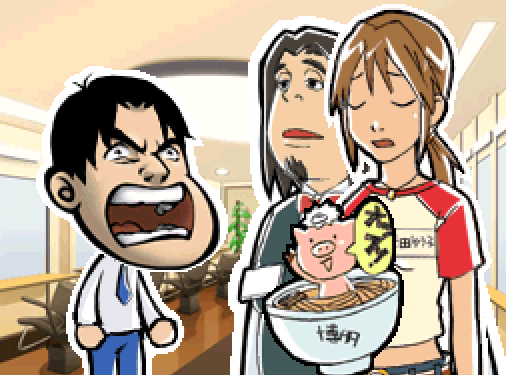 There's some joke here that I don't get.


Yeah... so...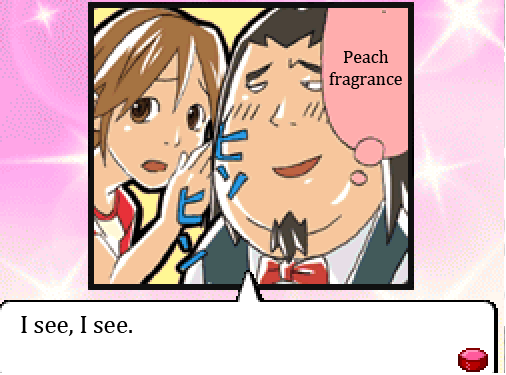 Yeah... that customer...


Hmm...


We will check for the schedule, can you wait a moment?


Kay.


Yuko.


Yes.


Go check it.


Umm... yes sir...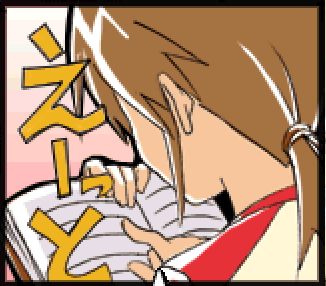 "... It's for hair cut right...?"



Yep.


If you are fine with now...


Sure.


No problem with the time?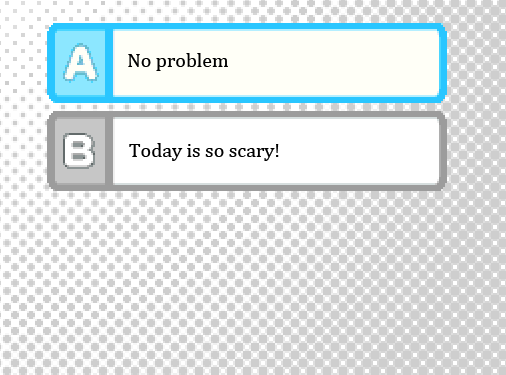 Wahhh, there's this scary guy and this mean girl, whhaaa!




Hair cut…


Yes…


Today is… so scary! *run away*


Ah… so sorry…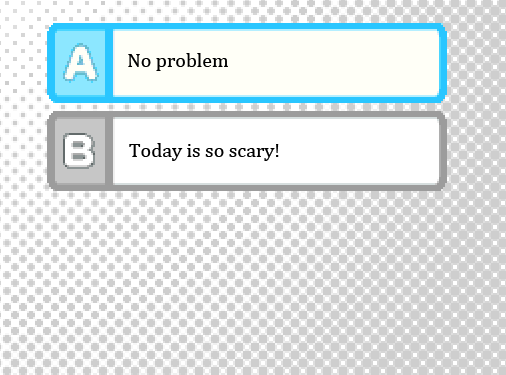 Welp, let's pick the other choice instead.



Hair cut…


Yes…


Please take care of it!


Then please come this way…


… (ok…)


Is there any specific hairdresser you wish to see?

Don't care, it's just a haircut.

Let me think…


Yes?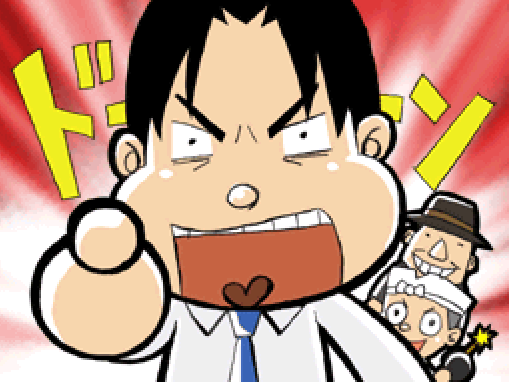 "Anyone is fine!"



Ah! In that case… let's see…


I will be your hairdresser.


Okay.


Then… please come this way…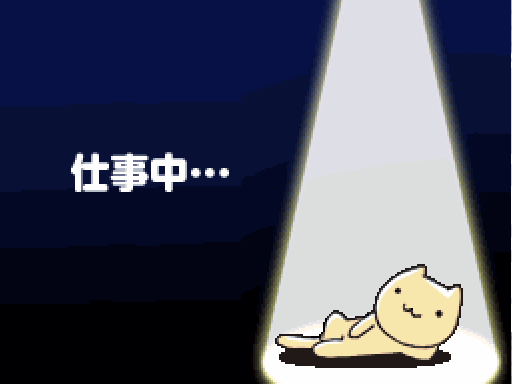 When you forgot to read her name tag and don't know her name…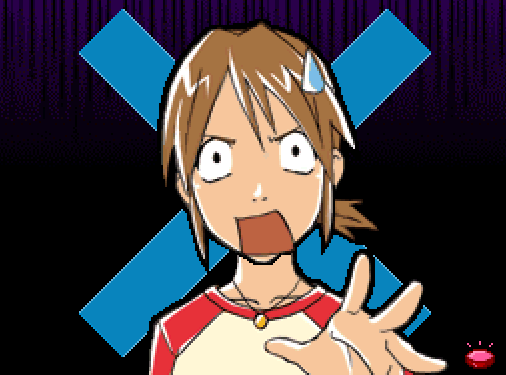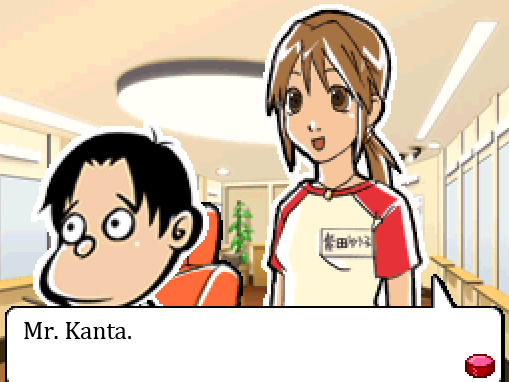 Yeah?


What kind of hairstyle would you like?


Hmm… let me think…


Okay...


What do you think, haircutter girl?


Ugh! Ah, well…


Hmmmm, what to do…


Yeah...


… Then let's do it like this.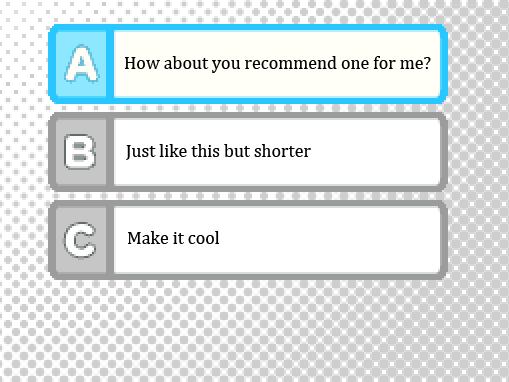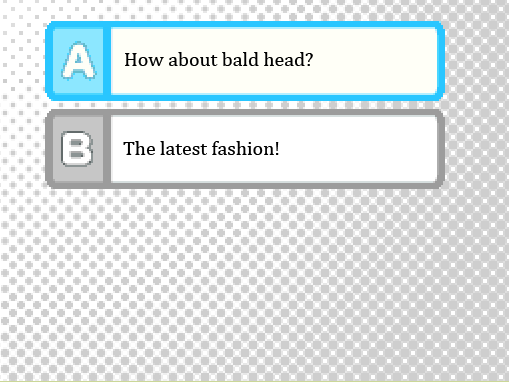 Cool choice never gets old, especially bald head!

Let's see…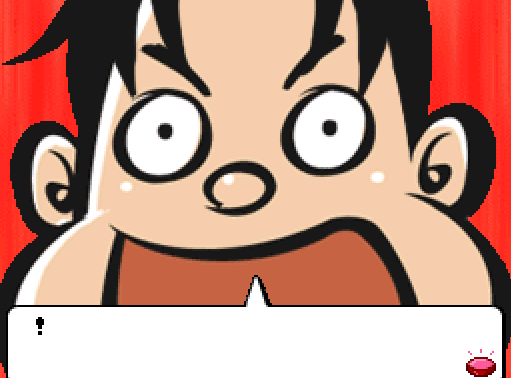 !?


This kind of feeling


Umm…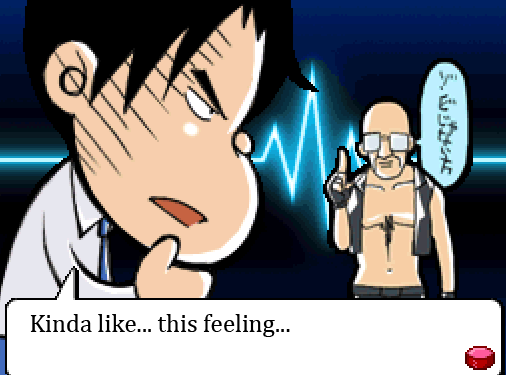 Ehh huh?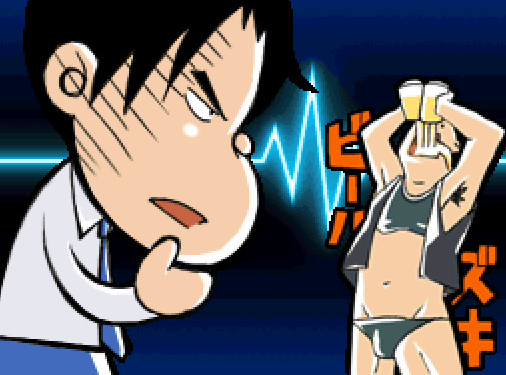 "And! Stone Cold Steve Austin!"



Eh! What…


Just like that kind of feeling, probably!


Uh huh ! That kind of feeling!


Yes, yes!


I'm sorry… this is a bit complicated… I won't be able to shave it to that…


You can't?


But I will figure out something!


Then I am all your.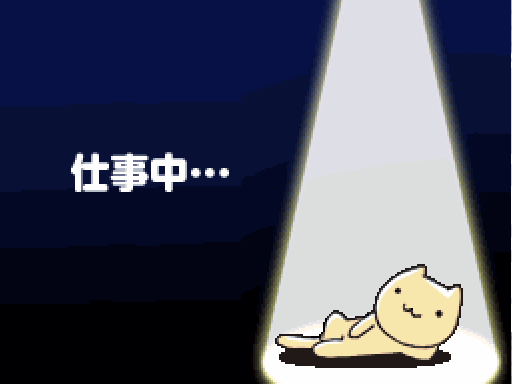 You had seen both wash head scenes, so let's go straight to the job question.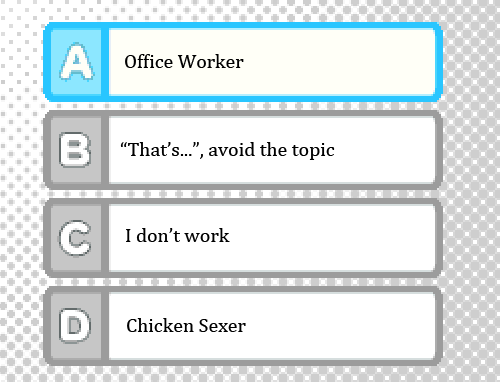 B and C are similar so I will go with C.

Actually, I am…


Yea?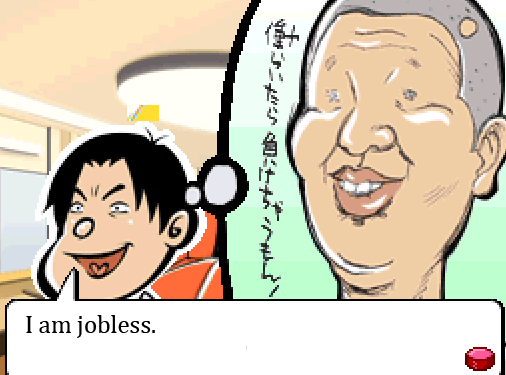 Ah… I am sorry for asking something I shouldn't…


Sorry about that!


Is okay!


I was in the wrong too…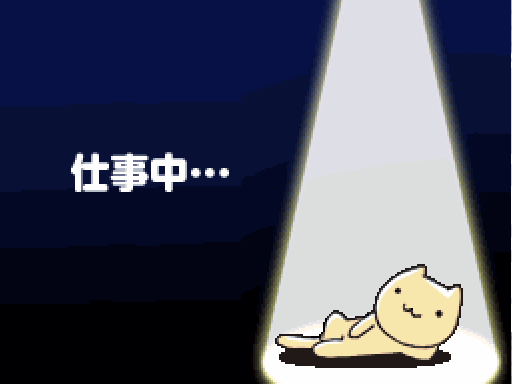 After the new hair revelation…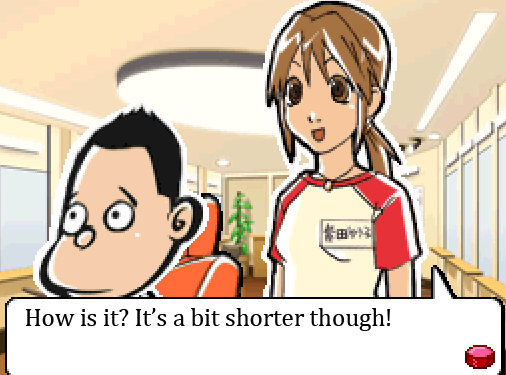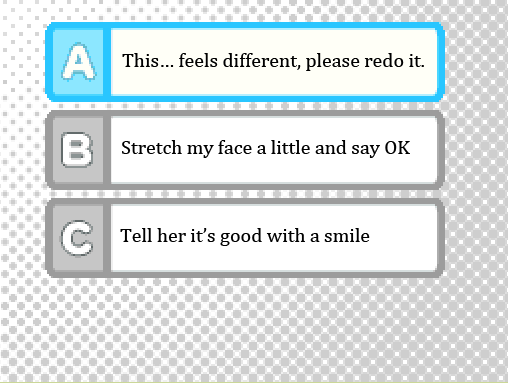 This ain't bald! Redo!

Just a little… really just a little…


Yeah...?


It just slightly… not that same as what I wanted…


I am sorry! Can you let me try again?


And if you are fine with the time…


Yeah… please redo…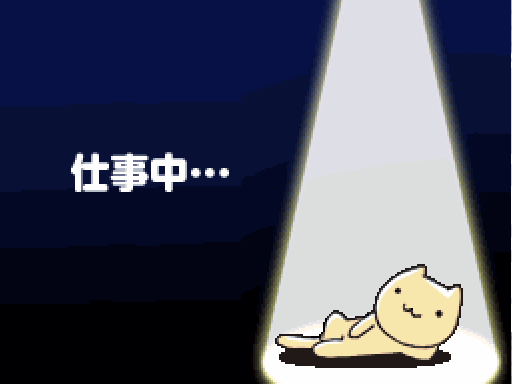 After a hair redo…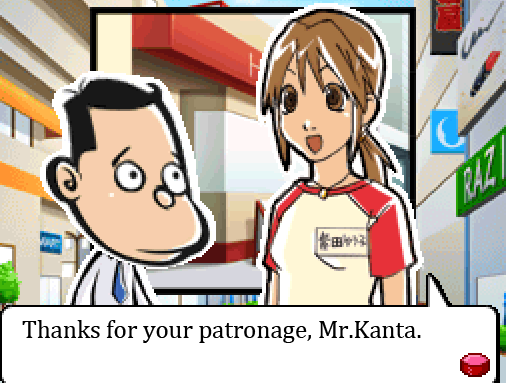 Please come again next time…
Note: This is also the hair you get when you choose to let her decide.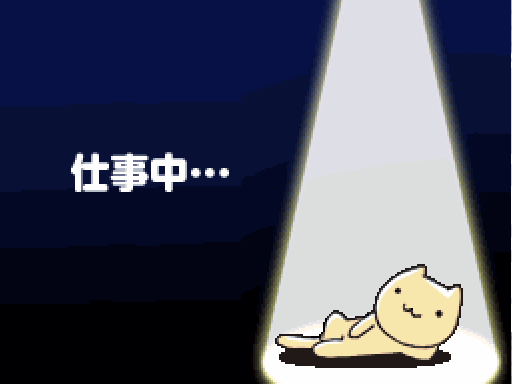 When deciding when to come back again…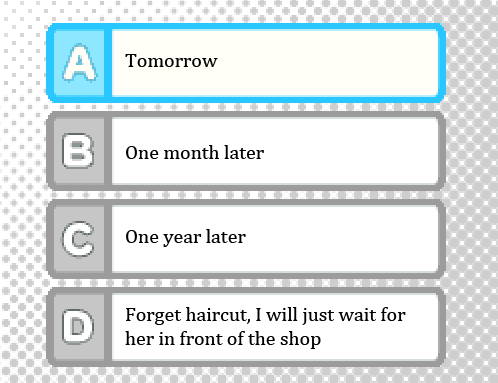 Alright, tomorrow just for the heck of it.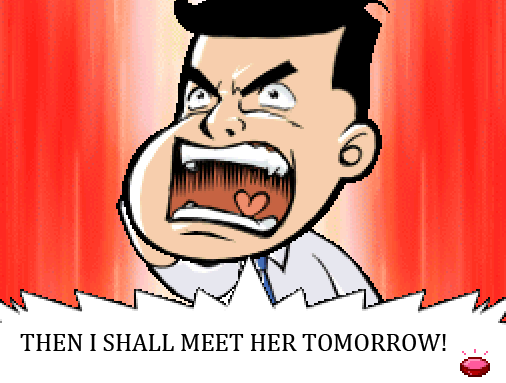 Hello… yes… yeah, tomorrow, and let Ms. Yuko be my hairdresser!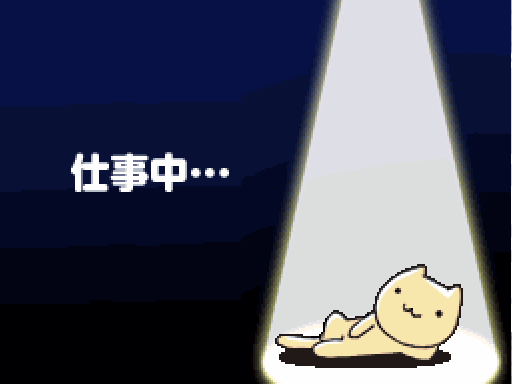 Next day…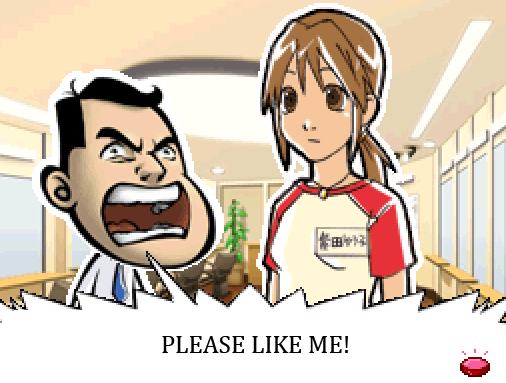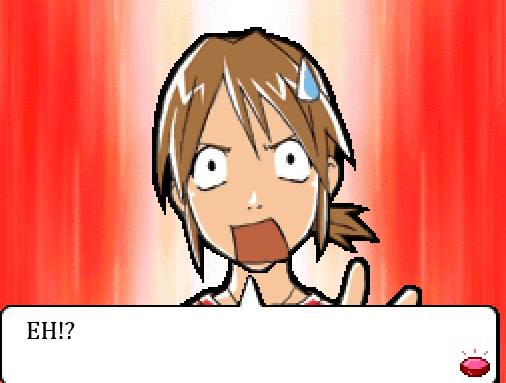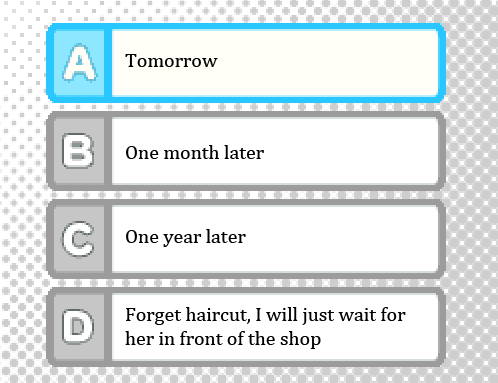 Welp, maybe I am interfering with her job. I should just wait outside and watch her.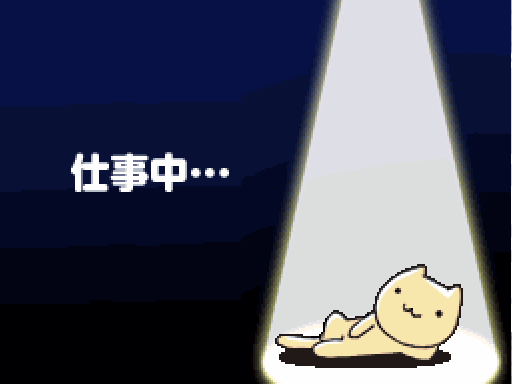 Few days later…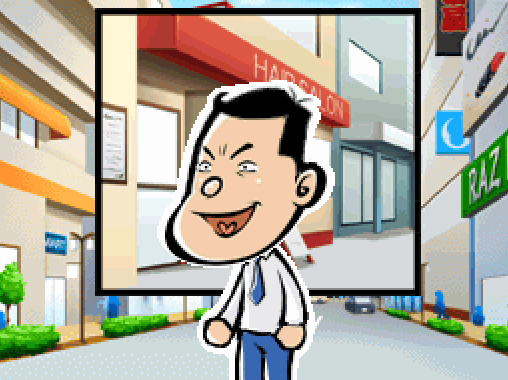 Ah!



MS. YUKO!


HOW ARE YOU MS. YUKO!


EH!!


I have to thank you again, so how about today…


S-


SORRY! *Run away*


AH!


She's gone.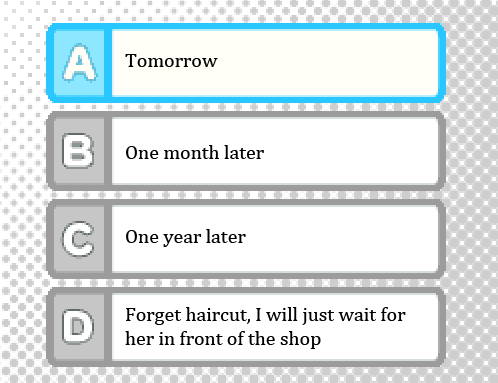 Okay, clearly I have to be a customer to have time with her, but she also wants some privacy… I know, let's wait a year and growth my hair long enough for a long conversation with Yuko! Yes, I am such a genius!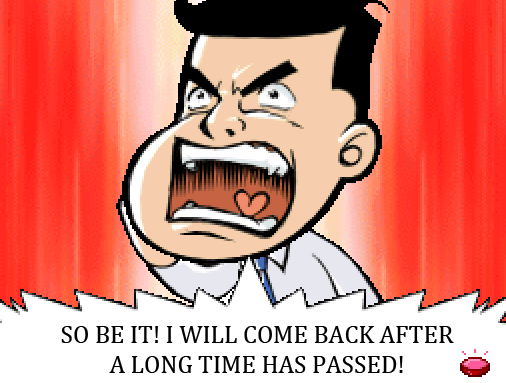 ONE YEAR SHOULD DO!


Hello… yes… yeah, one year from today, and let Ms. Yuko be my hairdresser!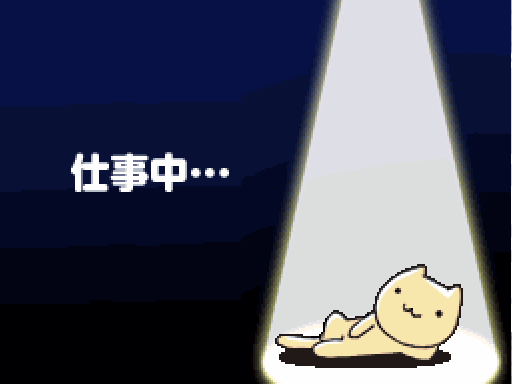 One year later…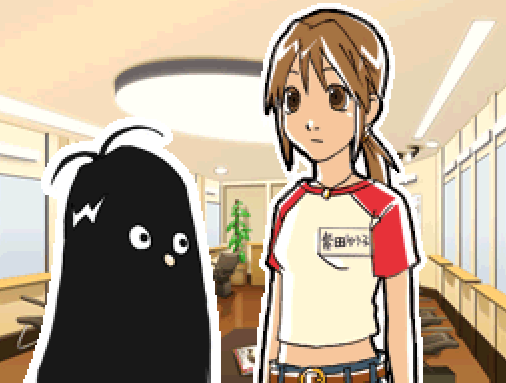 Hello.


Eh! Ah, yeah…long time no see…


Your hair grows really fast…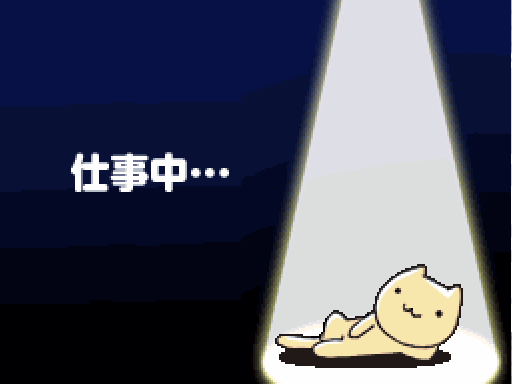 When suddenly meet at the tram…