Part 29: Night Girl 5 - Failure
Failure Route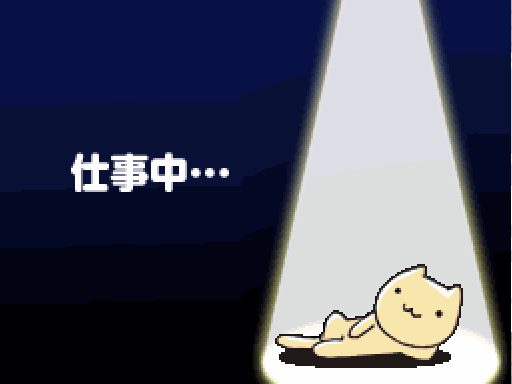 When reminiscing about high school life…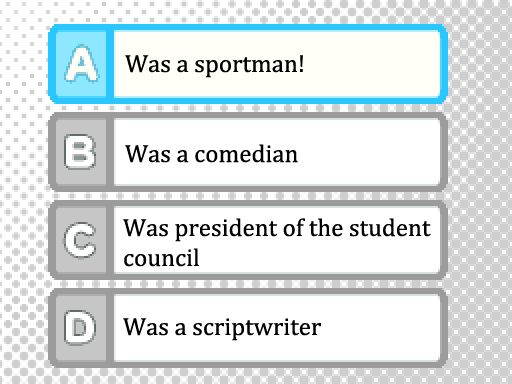 The me in high school…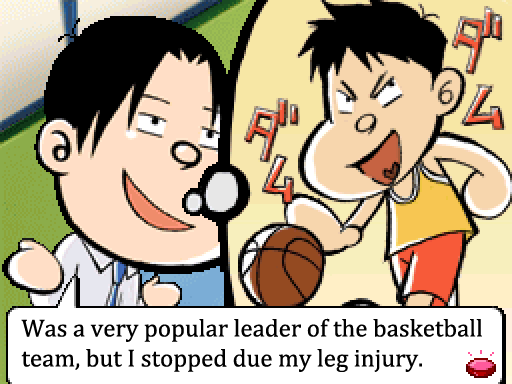 I was so into basketball…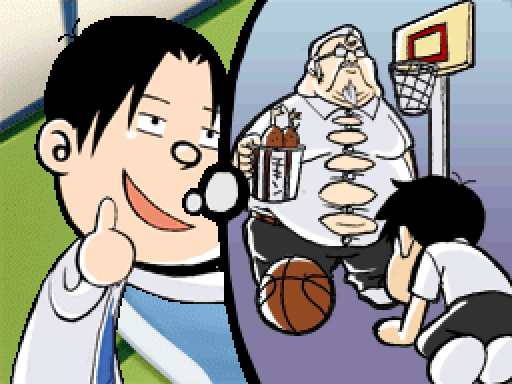 I still want to play basketball…


Coach Andong…

The other time in high school…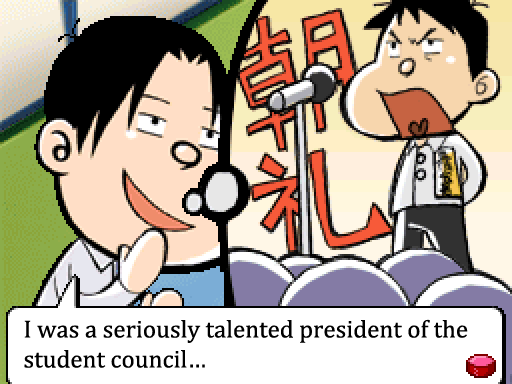 I even brag about becoming the minister or a doctor…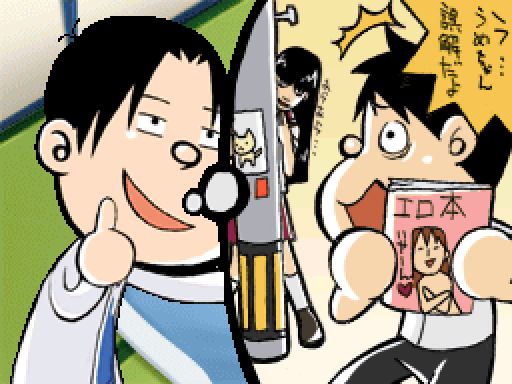 That's all ended when I happen to picked up that erotic book by chance and little Plum saw it…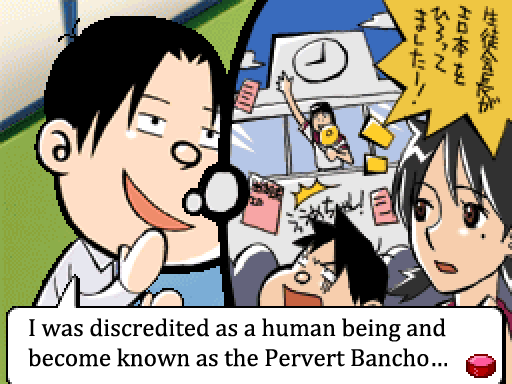 I didn't deserve that…

The other time in high school…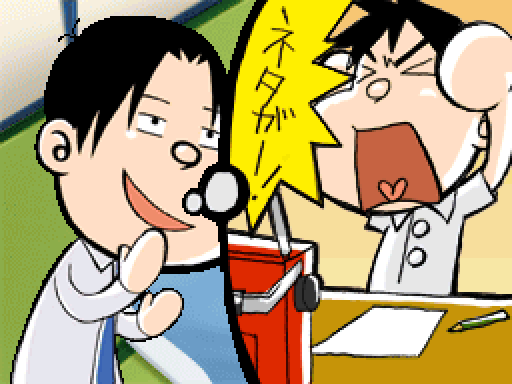 I might be a little bit too overzealous as scriptwriter. The night when my script was adopted for the local radio…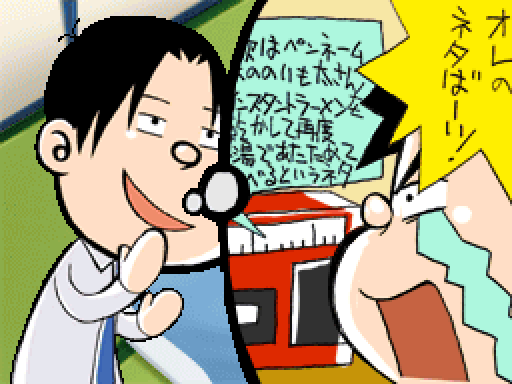 I was so inspired to become a broadcast writer…


Yet, I become this…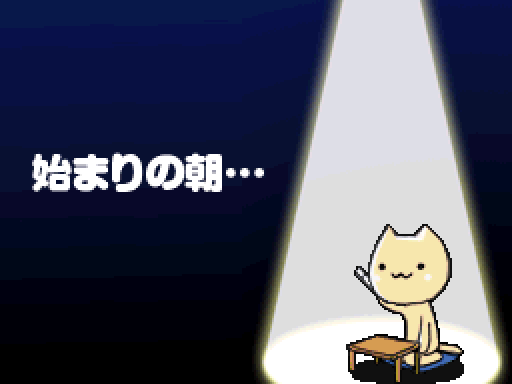 The day of reunion…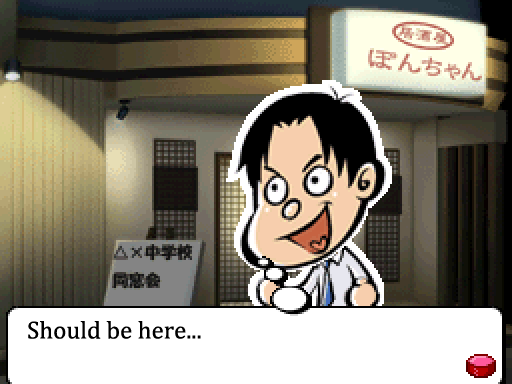 Ah! I feel so tense!


!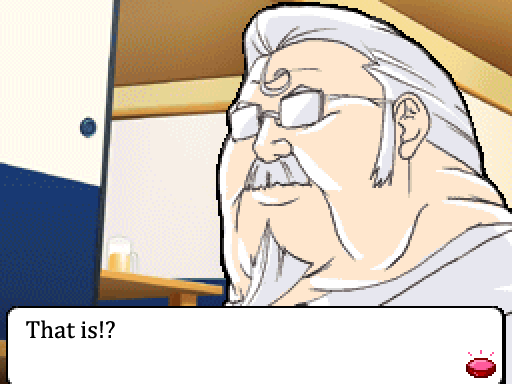 Coach Andong!


Kanta… You have chosen to give up basketball in the end…


Yes sir!



!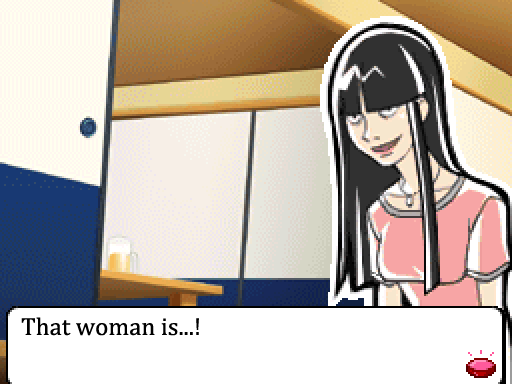 Pl-plum…


Kanta... It's been awhile...


I-it sure was… Well, see ya! *Run away*



!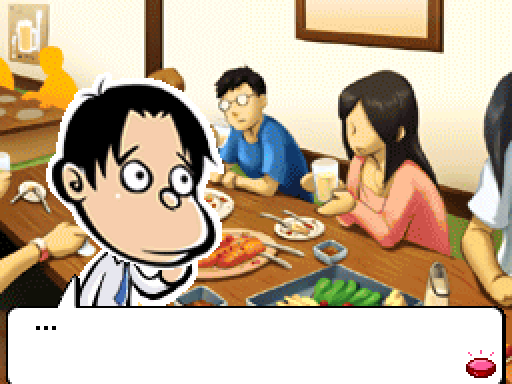 … There's no one that I know here…


Excuse me.


What?


What drink do you have here?


Ah… Sorry, I am not a worker here…


Oh! My bad…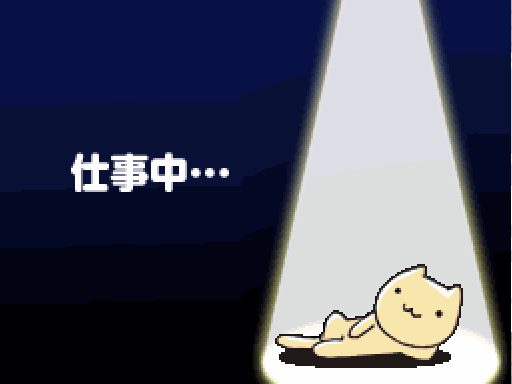 When meeting someone in the reunion party with a way different look from the past…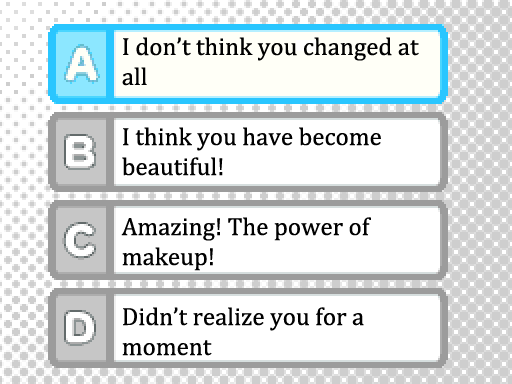 When someone overload her face with makeup, it's clear that she definitely wants the compliment!

Ms. Ms. Takako-


Y-you have gotten pretty beautiful!


Eh-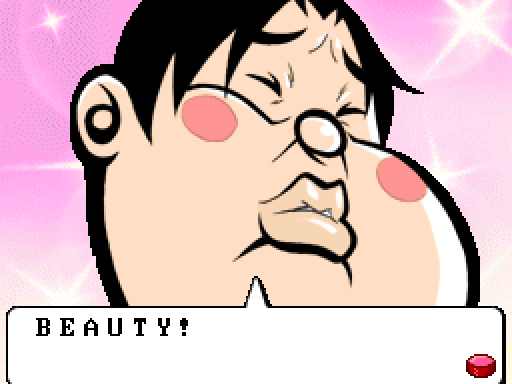 Oh, Kanta, you sure know how to talk!


It's not flattery!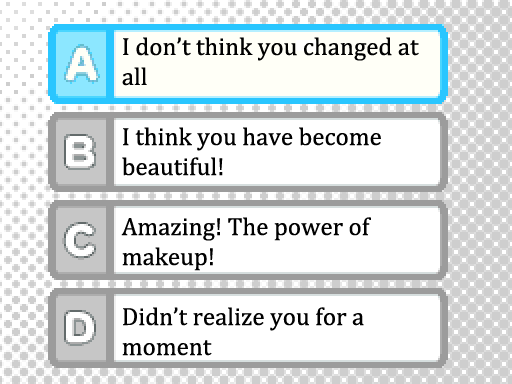 Yeaaaaah! Let's praise her makeup too!

Cosmetic products lately… Is pretty amazing… Also thanks to the ability of the marketer.


Ms. Takako… Are you using Domohorn brand?


… Kanta.


Yes.


You may say it's the power of the makeup...


But have you seen the me without makeup?


That, that I don't… I think….


… I will see you around.


… One more thing… Domohorn brand…


I haven't use that yet!


Uh! Sorry!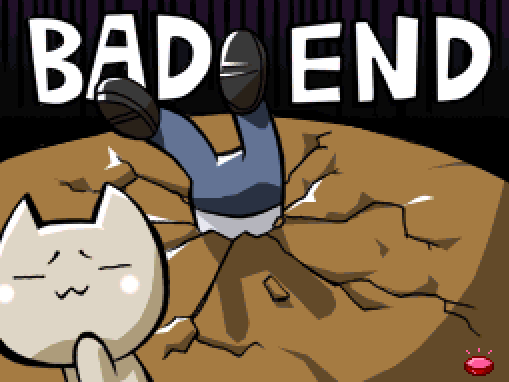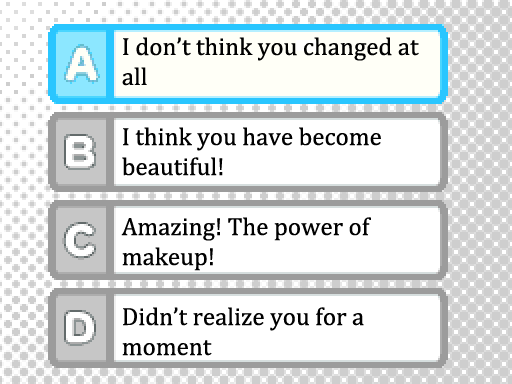 Ehh, I should go with no change… Looks like a safe choice…

But you didn't change a bit, Ms. Takako!


Eh~ Really?


Really! I recognize you immediately!


Is it…? I, haven't changed…


Eh…! Ye-yes.


… So...


Does that mean… I am still childish?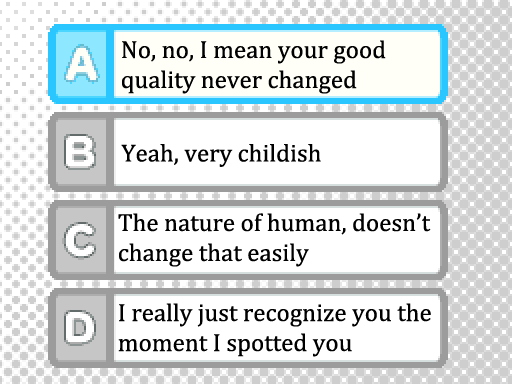 Oh god, woman, why can't you just take it the positive way?

Your good side never changed.


… Good side?


Yup!


The very, very good side!!


Thanks.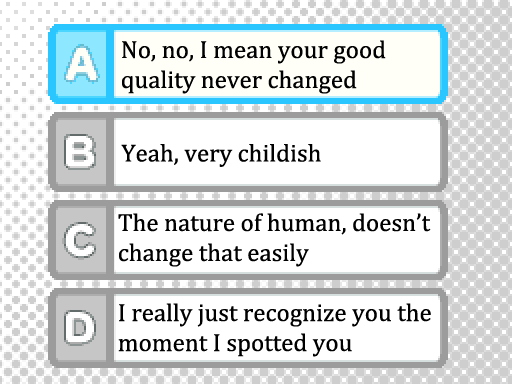 Phew, danger averted. Although she is pretty childish to even bring this kind of topic up on our first meeting!

It does feels… Childish.


Eh?


So full of innocent~


… Childish… Innocent!?


Eh… Yeah. That's actually…


After I, come into this society… I become not pure as I once was.


… I see.


Never give up your innocent and pure heart, Ms. Takako.


Okay….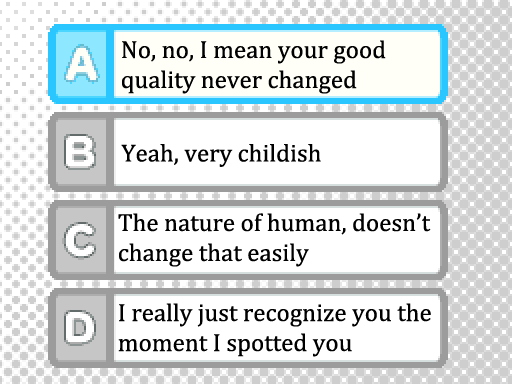 She doesn't seem to get it. I shall enlighten her in regard to the nature of human!

Ms. Takako, I believe after 15 years, a human's nature can't be changed that easily.


(… I, I guess I understand it a little…)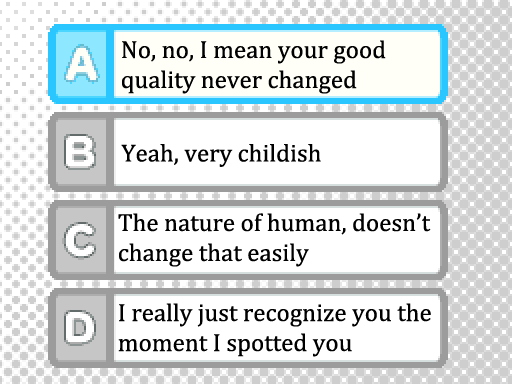 That's why I recognize you immediately.

It's true.



I really, really…



Regonize you immediately.


Really?


Really !


Thanks.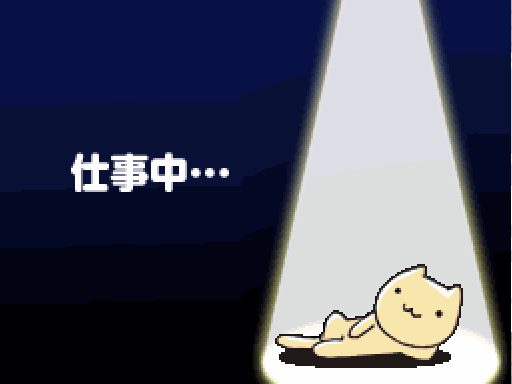 After finding a seat next to Takako, she recalls Kanta's school life…
SPORT

You were quite the sportsman, and all the girls admires you!


What! Really!?


Really!


Nice~
President

You studies diligently!


Ah!


Is not a big deal.


You even become the president!


That... Sigh…


In the end… Something like that happened…


Hmm…


But, that has to be a misunderstanding!


!


I feel… That was a misunderstanding all along…


Ms. Takako…
Script Writer

You barely came to school anymore… What where you doing?


Ah! That…


… It's quite unbelievable.


Yeah…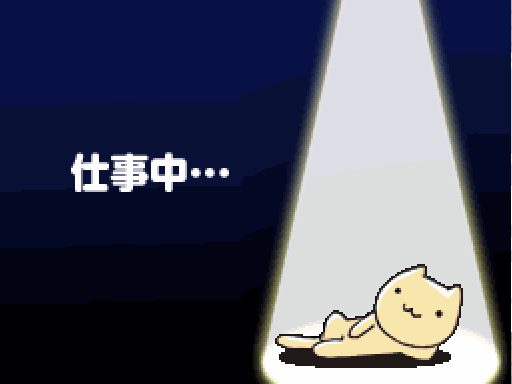 When she asks about your job…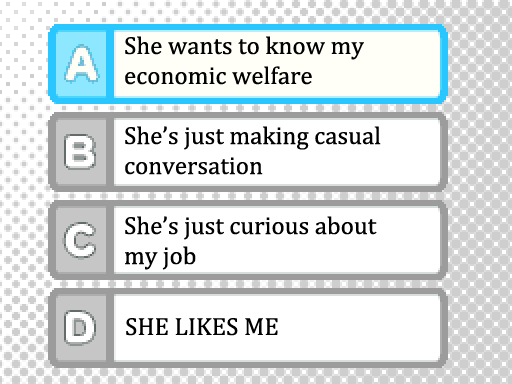 She like me?

(Maybe she likes me…!)


I-I'm just a regular salary worker.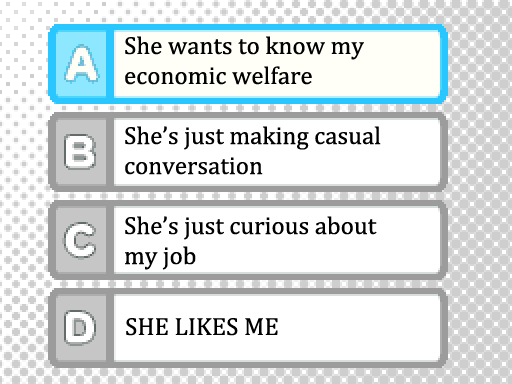 Choice B and C is also just Kanta thinking about it. So we go to A.

M-my job is…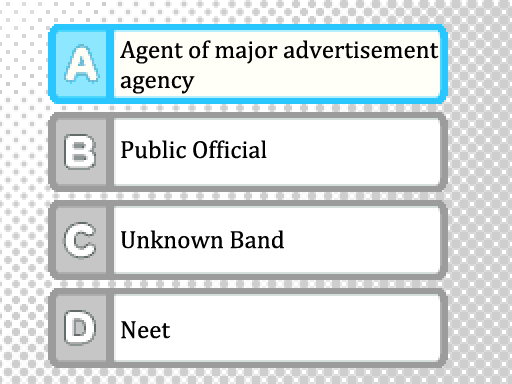 I am just a regular…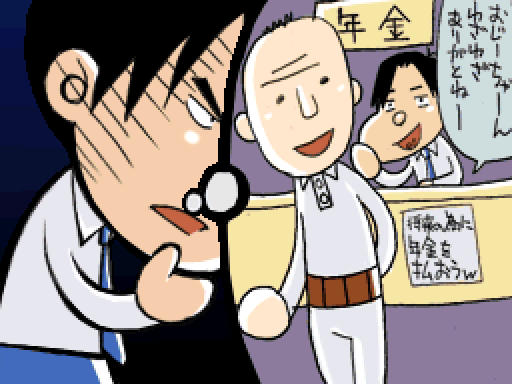 Civil servant.


Oh, a Civil servant.


Yeah!


Civil servant.


It's a stable job.


Indeed.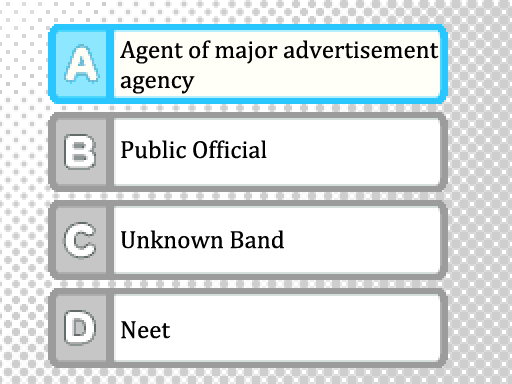 I have more side jobs!

I am in an indie band.


Indie band?


YES!


Ooh.


The band name is...


Di Poz!


Di Poz...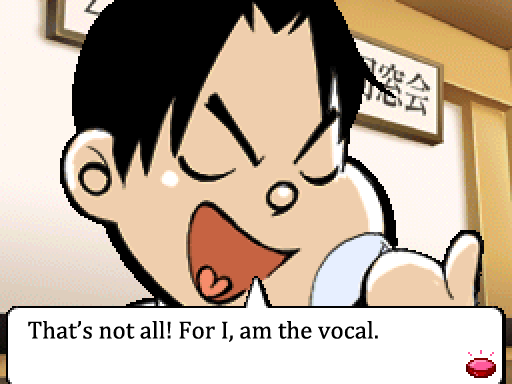 I-I see…


Then, how popular was Di Poz?


…Popularity…


... There is some!


Although I said that… There's probably none…


Hmm… By the way, Kanta.


Yea?


'Di'… Is not 'Di', but 'The', isn't it?


Eh!?


The Poz. Is what it should be…


Eh!?


Right…?


Right…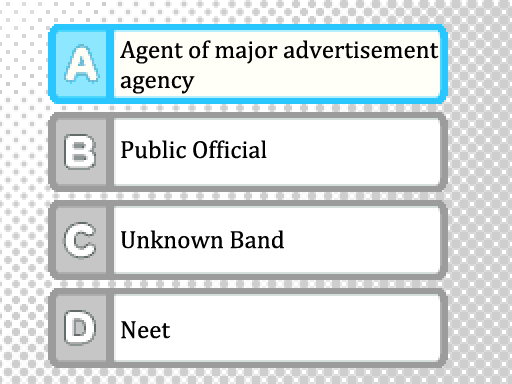 Last but not least…

I am a neet!


… Kanta.


… Ah?


I won't judge you.


… Uh, thanks.


But it's best to get a job.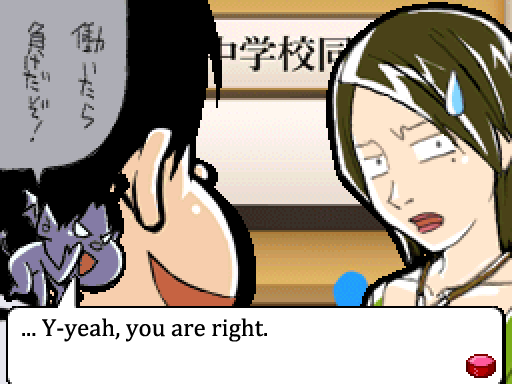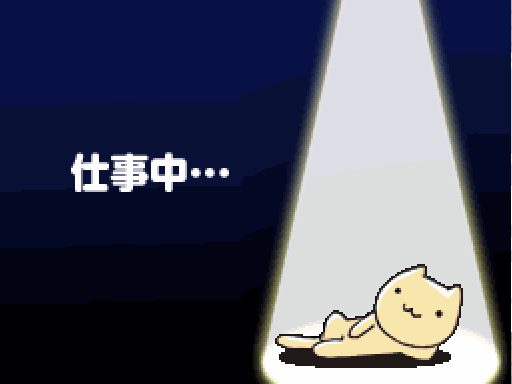 When thinking about the possibility of the girl having a boyfriend…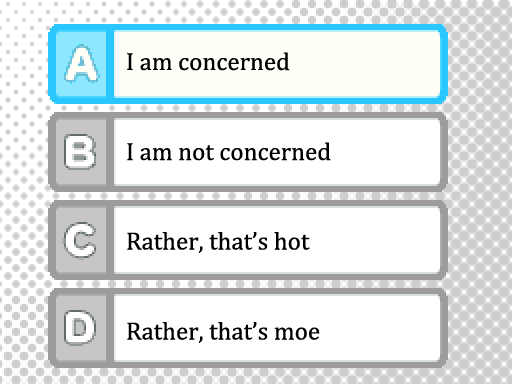 SO HOT!

(Original text is about Kanta getting fire up)

Boyfriend… She probably have one already… Woman with a boyfriend…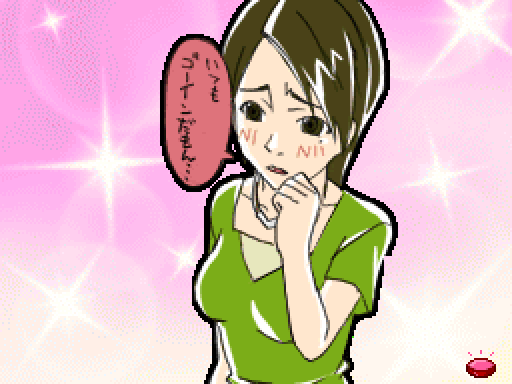 Are burning hot! Gotta Fight!


What's wrong, kanta?


Ohhhh!


Eh!


Ah!


Hm, it's nothing!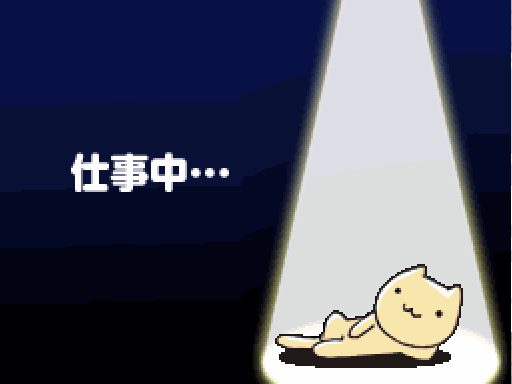 When you complain about her job…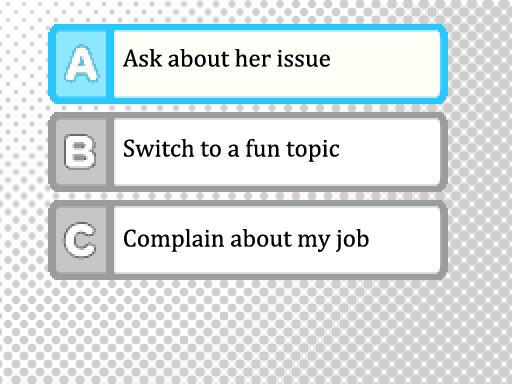 My job sucks too!

Me too. Everyone at work calls me Eggplant Head!


… Eh.


Revolution! Someday I will have my revenge!


… Good luck.


… I will do my best.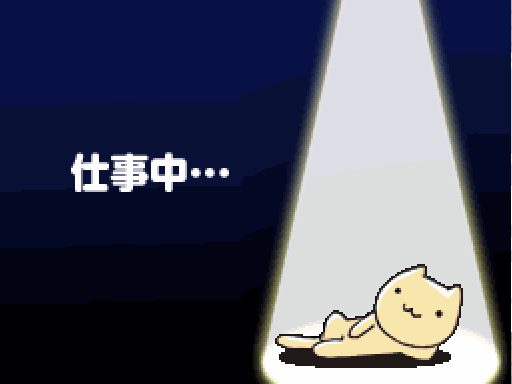 When she tells you about her busy boyfriend…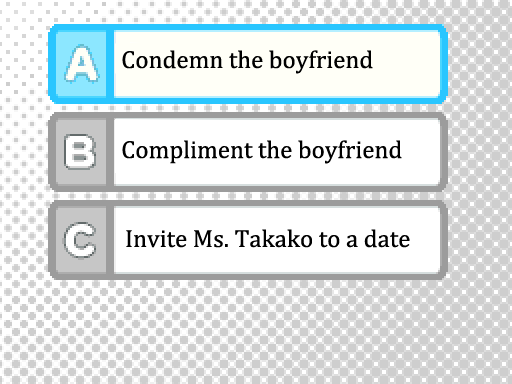 What!? How can a man treat her girl like that!
You only start doing that after she becomes your wife!


Ah, that kind of boyfriend…


Hm…


I think, is no good.


… No good?


Yes! Man that only care about work will miss out on what's important.


… However… For a man that only cares about playing…


What do YOU think?


No good either!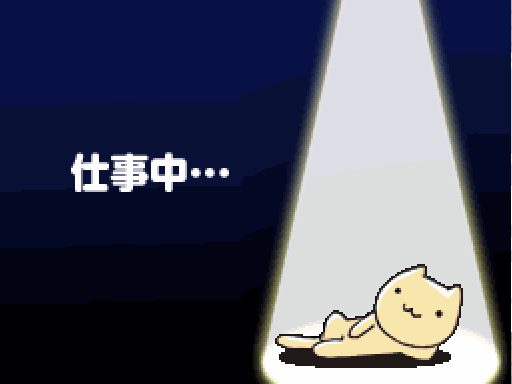 When it's time to sing a song…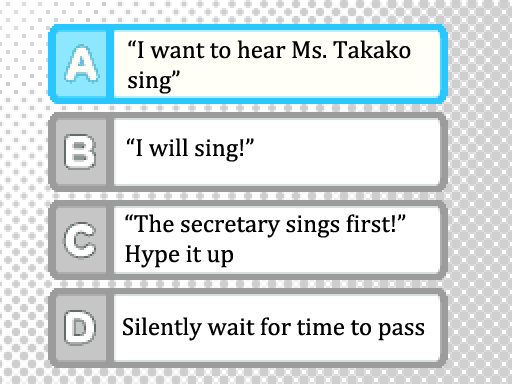 Oh, oh, I want to hear Ms. Takako sing a song!


Really?


Umm hmm. Ms. Takako has a nice voice. I haven't heard it sing the high school choral.


… Uh, hmm…


Everyone wants to hear it too!


Hm, hm.


I will sing!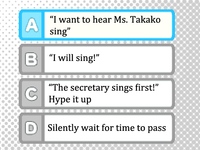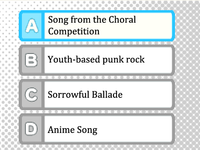 As for the other Kanta's songs. A is a choral song from high school and I can't figure out what C is, which I won't bother translating it without a real source.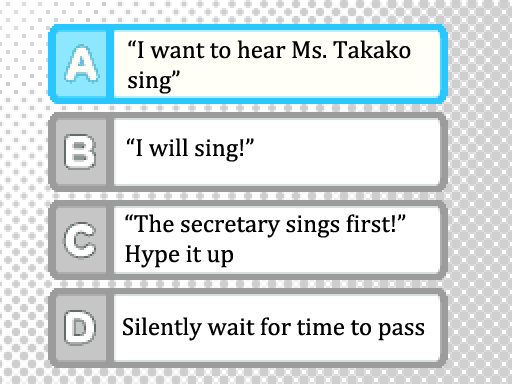 So we will let the secretary sing! Hype! Hype!


The first song belongs to the secretary!

I-I, that…


Yeah! Do it!

Secretary! Secretary!


… That poor secretary.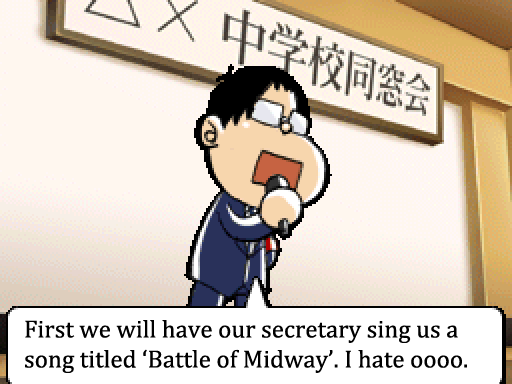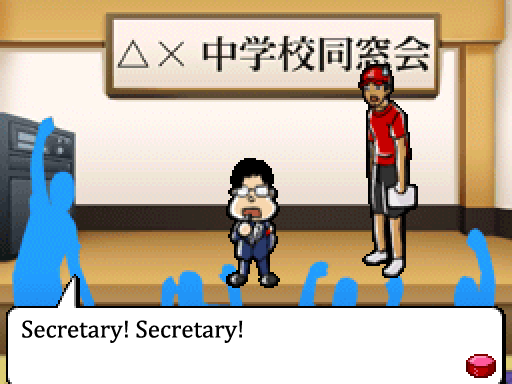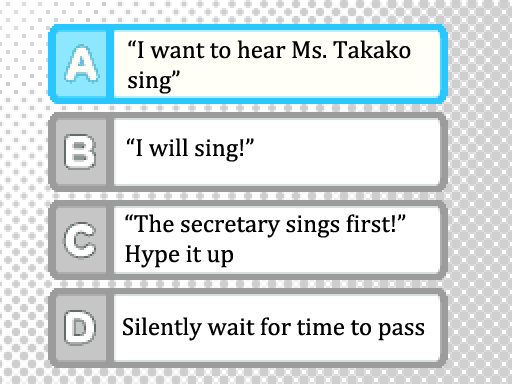 After that, we wait for time to pass.

Then, I will sing.


, Hmm, you go ahead, Plum!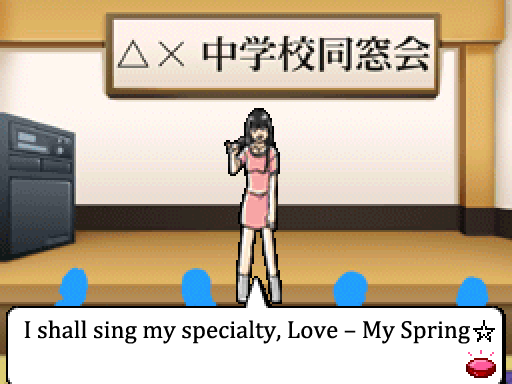 Then the scene ended, which I assume Kanta fainted or something.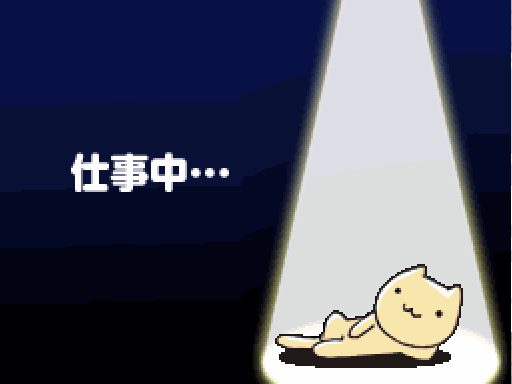 After asking her phone number…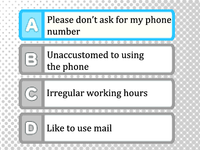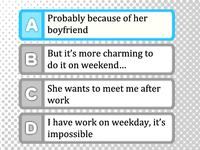 All the rest of these choices are just bonus point gain/subtract and doesn't have anything of interest so we go straight for the bad end.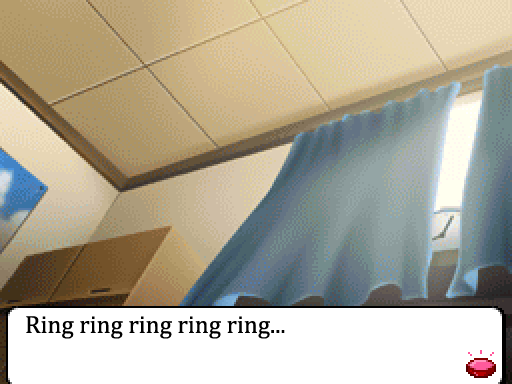 (Oh, the phone, I wonder who is it…)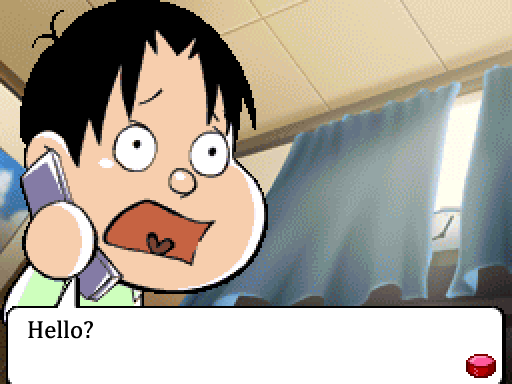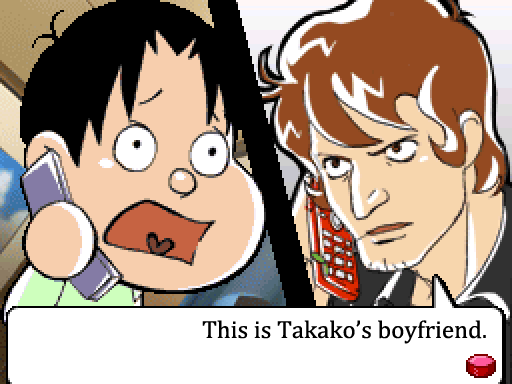 Eh, ah! Hi!


You better stay away from her!


Yes, sir.