Part 23: Blowing up one part of the planet to save the rest.
Chapter 20:Blowing up one part of the planet to save the rest.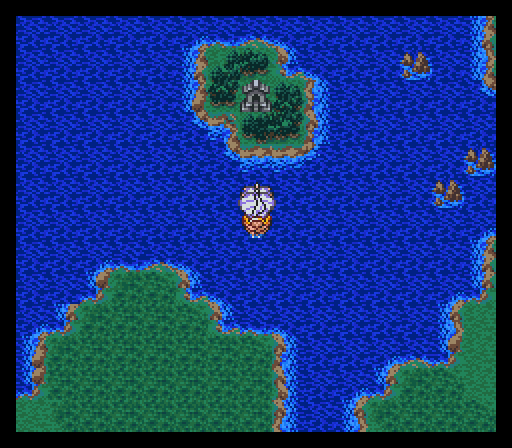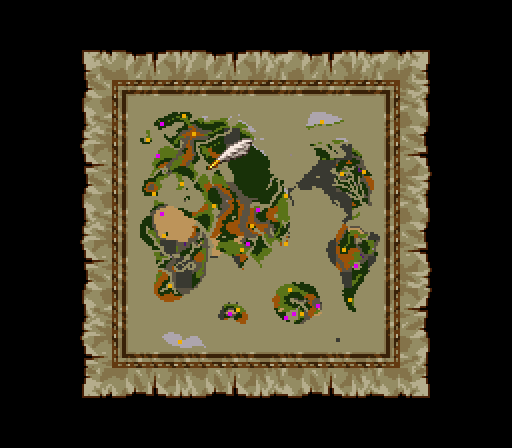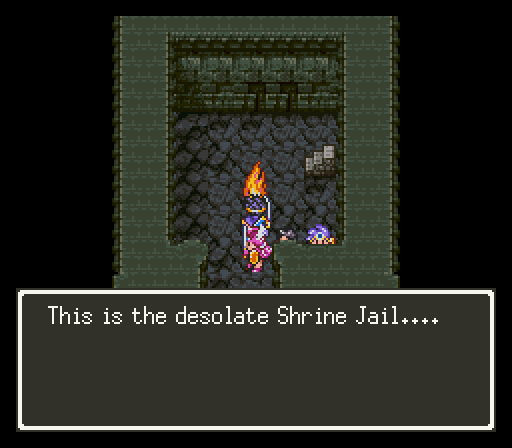 (Kidd) Mere prisons cannot stop us!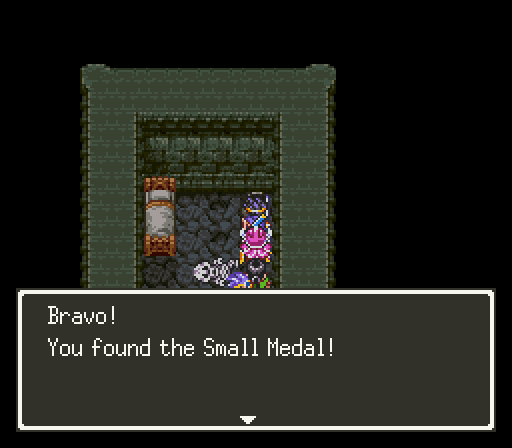 (Kidd) Small medal #37 - in a pot next to a dead guy in the shrine jail.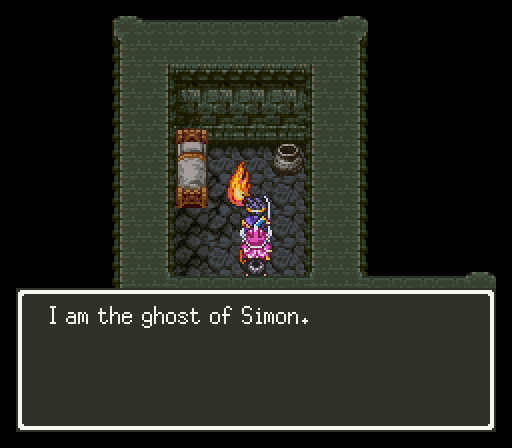 (Magal) Simon, for you we have cleansed the city of Samanosa of the monsters infecting it. Consider yourself avenged.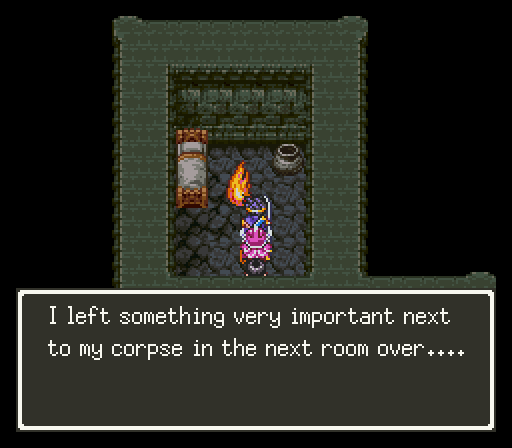 (Kidd) Then let's check it out!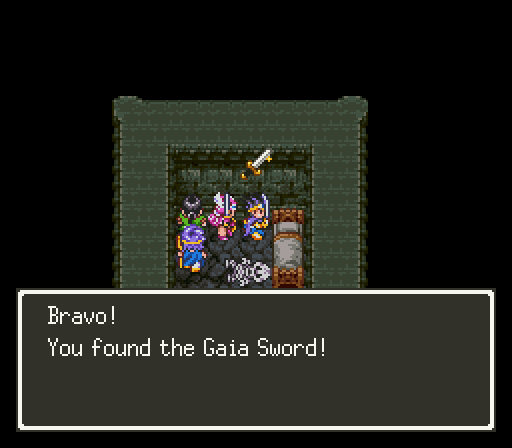 (Kidd) Hmmm... what was it that I could do with this sword?
"The swordsman in Bellaburg, way back in Chapter 16 posted:
Gaia Sword... a blade capable of destroying an entire mountain... I need to have it for myself! But I don't have the slightest idea of where it could be...


(Kidd) I think it's time for something needlessly dramatic.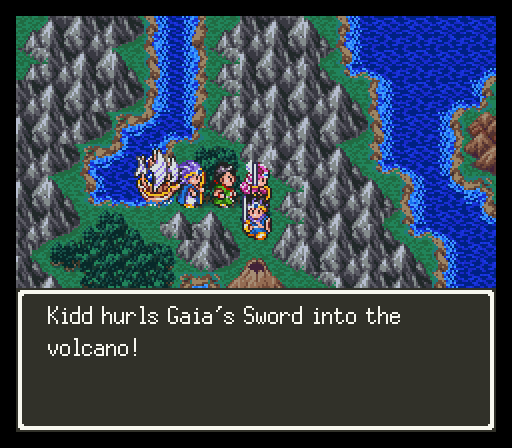 (Kidd) With this blade, I WOUND THE WORLD ITSELF! HAAAAAA!

(JOKEBOT) BEEP BEEP BLIP BEEP. OH SHIT. THINGS ARE GOING TO EXPLODE. LET'S BACK UP A LITTLE BIT.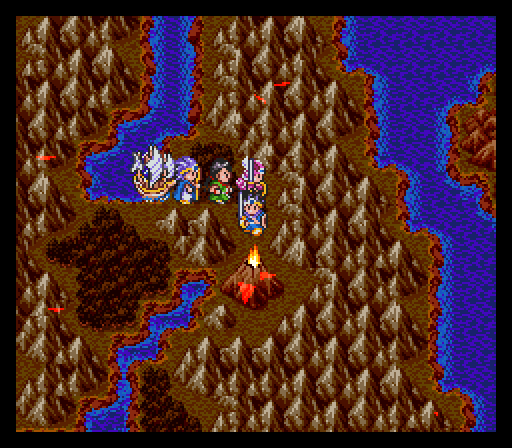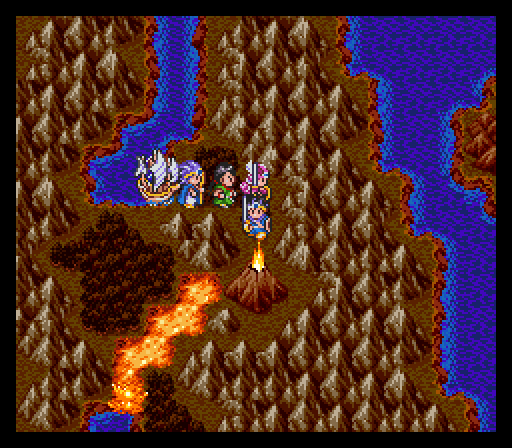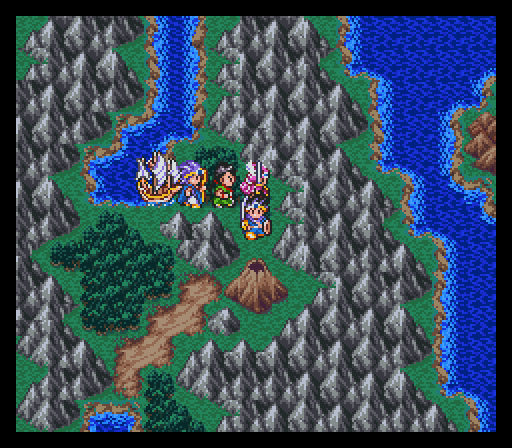 (JOKEBOT) BEEP BEEP BLIP BEEP. THE LAVA HAS COOLED ENOUGH THAT WE CAN CROSS NOW.

(Kidd) Well, that settles that - we didn't need to get those orbs at all. Which is just as well - the last one's in here.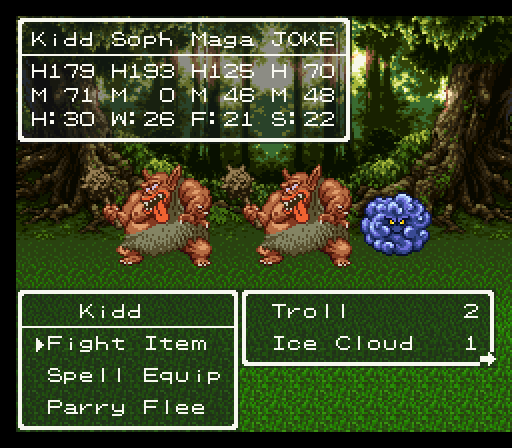 (Sophia) These are normal trolls - they're kind of a pain to deal with, since they have a ridiculous wealth of hit points, but they're vanilla. The Ice Cloud can use ice attacks like Ice Breath, which hits the entire party.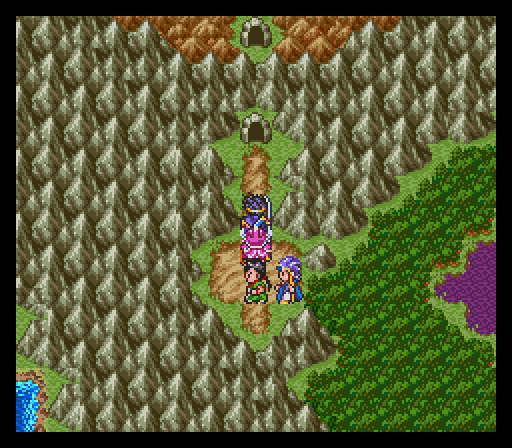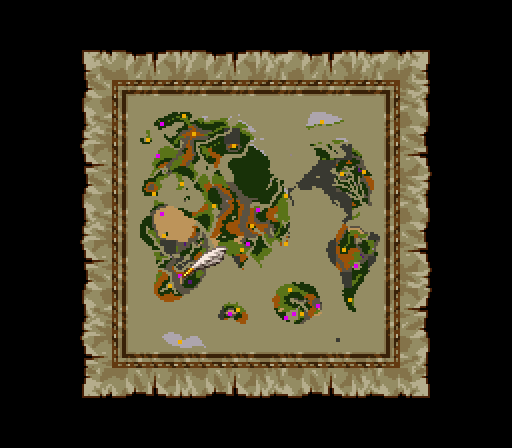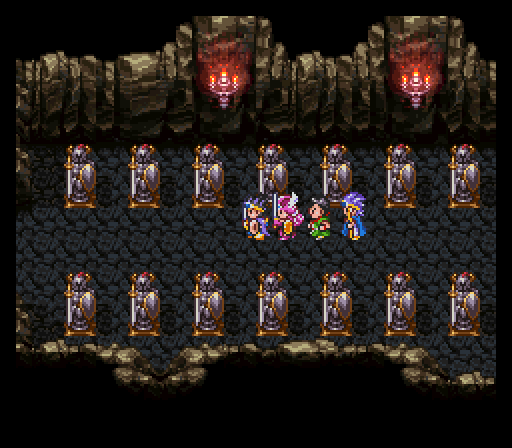 (JOKEBOT) BEEP BEEP. SCANS INDICATE THAT THIS ARMOR IS PRETTY OLD.
(Magal) How old?

(JOKEBOT) I DUNNO. JUST PRETTY OLD.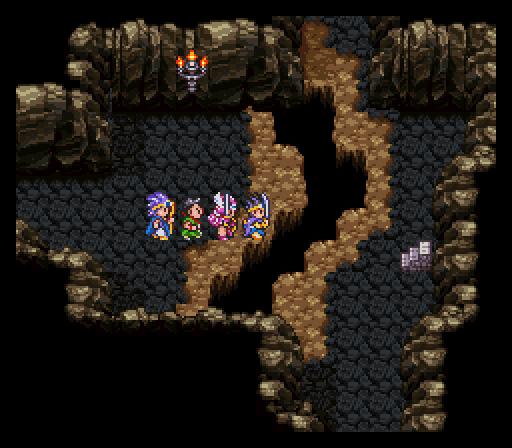 (Kidd) You need to jump down this gap to progress, by the way.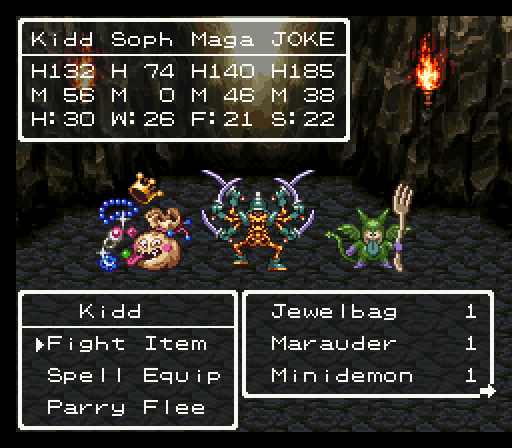 (Sophia) Ooooh! The JewelBag is worth, well, it's weight in jewels. It's pretty evasive, and casts a lot of annoying stat-changing spells. The Marauder is a more advanced version of the Skeleton from but can also paralyze, which is a pain in the ass to deal with. Minidemons can pretend to cast spells but still lack the MP to do, much like their brethren.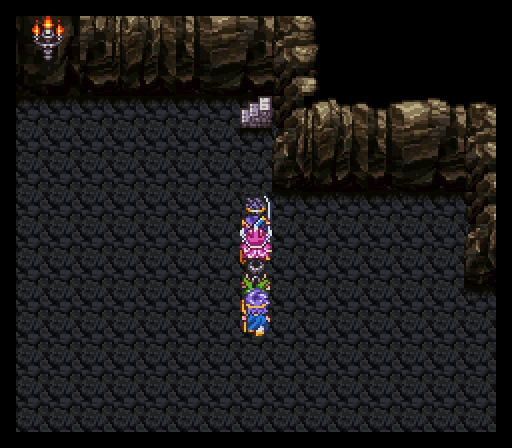 (Kidd) There are several sets of stairs in here, but you need to go up the one in the upper right.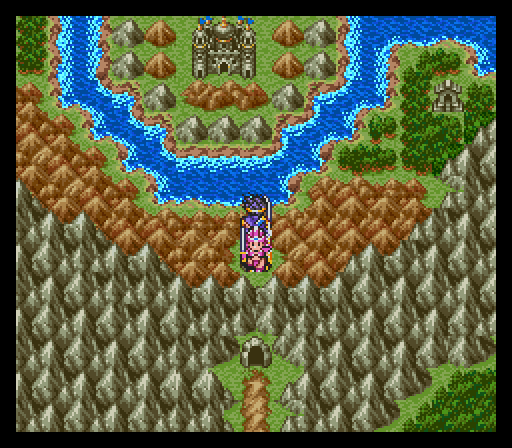 (Kidd) Another unreachable castle? These things are starting to piss me off! Let's check out that shrine.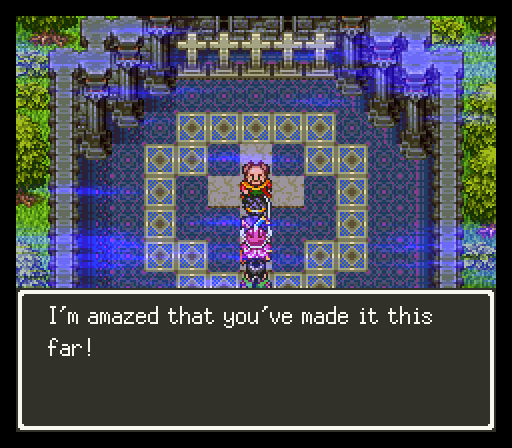 (Kidd) Well, we did have to force a volcano to erupt - that is pretty impressive.
Allow me to give you this SILVER ORB as a reward!

(Kidd) Sweet!
You will surely defeat Baramos! The legendary phoenix, Ramia, is going to help you as well.

(Kidd) Then on to Liamland!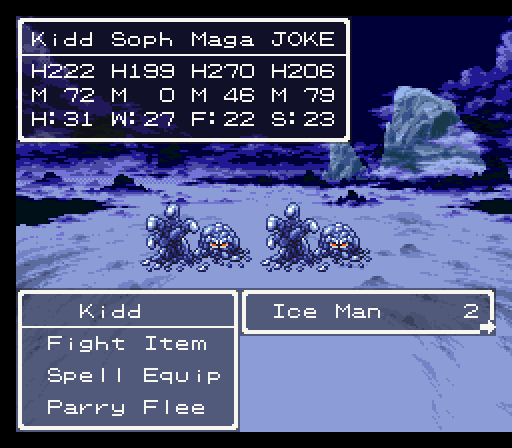 (Sophia) Hey! It's the female form of the Lava Man. They do ice attacks.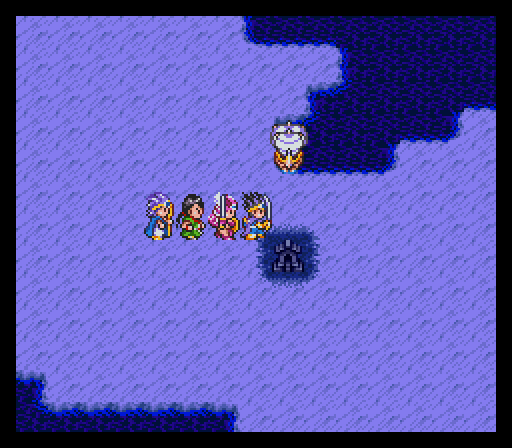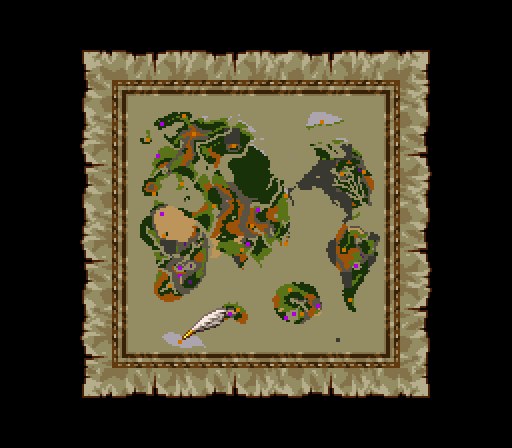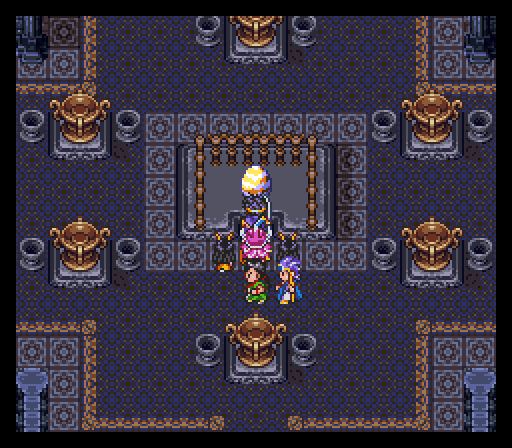 (Kidd) I bet we have to put an orb in each of these orb holders. Those two hard-to-see creepy little girls just say that they're here to protect Ramia.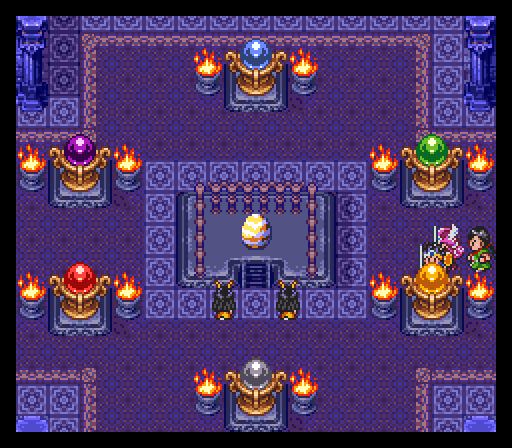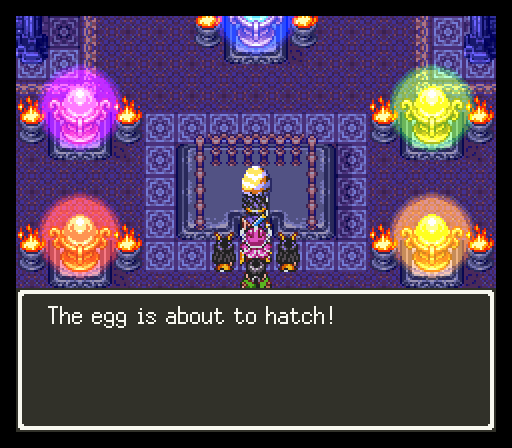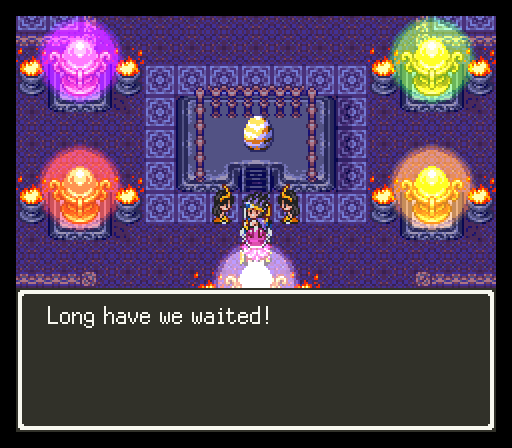 Annoying little girls whose faces are impossible to screenshot posted:
So long! For this day. Let's rejoice. Our time has come. The moment of awakening. The sky awaits. Time to fly once more, Ramia!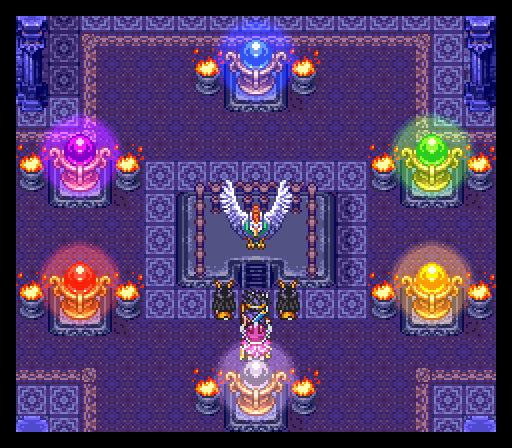 Annoying little girls whose faces are impossible to screenshot posted:
The legendary phoenix Ramia has returned to life. Ramia is God's servant. Only one that is pure of heart is allowed to ride her. Ramia awaits you. Now, go outside.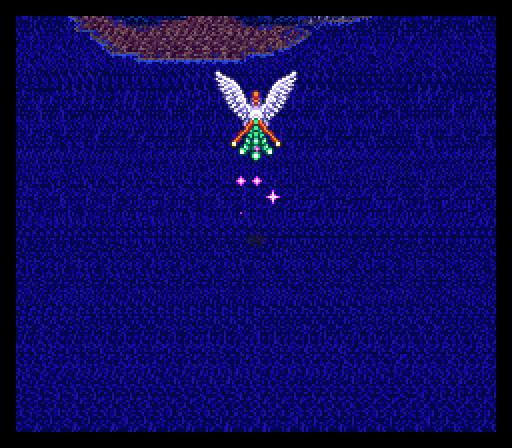 (Kidd) Ramia, unlike punk airships, can land pretty much anywhere. Let's take this opportunity to check on Bella and see if she's feeling better now.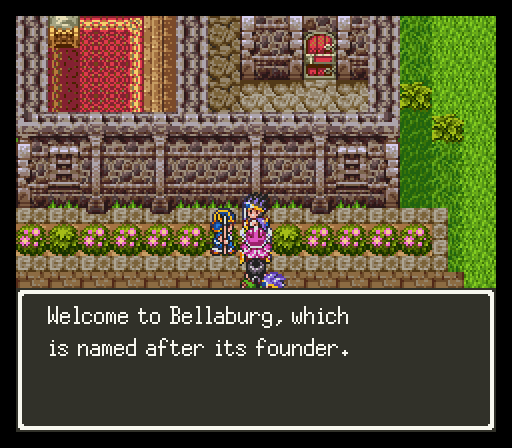 When this town no longer needs a soldier, I'll need to start job hunting.

I'll grow up as the town grows up too! It's going to be so cool!

Bella's influence has already started to fade. We'll all help the town to prosper once it does.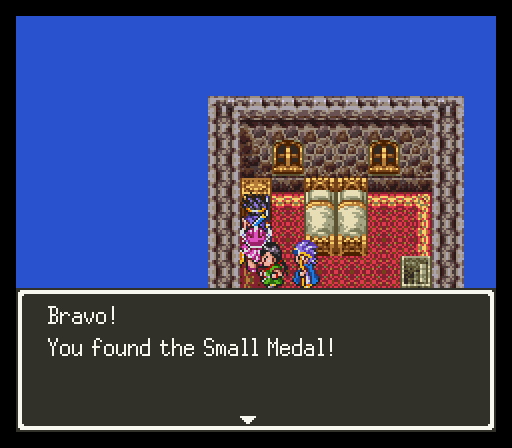 (Kidd) This wasn't here earlier, but now this Small Medal, #38, shows up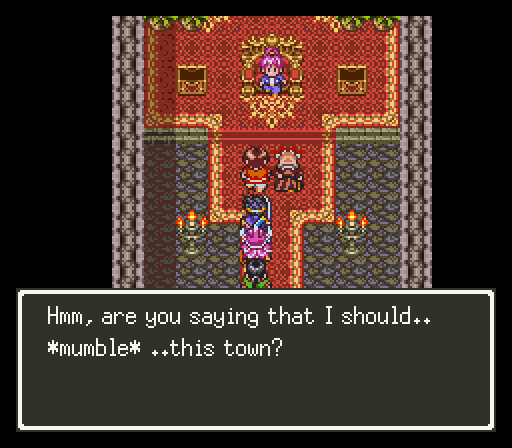 (Bella) Yes. I'd rather leave you here than me.

But...

You can do it. Everybody is supporting you.

Oh? Okay! I don't know how much I can help though...

(Bella) Thank you for offering your help.

Yes!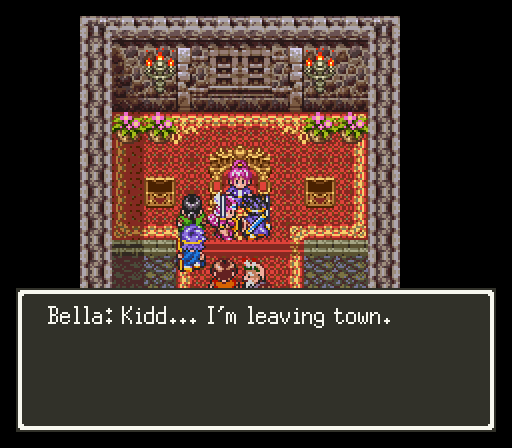 (Bella) I am no longer needed for this town to prosper. Kidd... let's do this again someday.

(Kidd) Good. We're getting the band back together. Cash in your secret horde and meet us back at Ruida's - we're killing Baramos in a few days.
Okay, everyone: Vote time! In three days, I'll do the next update. What party members (other than Kidd, who has to go) would you like in this final party? There will be a little leveling and perhaps a class change or two depending on party makeup.
Next time:THE FINAL BATTLE!
# of In-Game Days:114
# of Small Medals:38
Note: I'm sorry that the posts have been a little image heavy and context light the last couple of updates.