Part 23: Sylx Tower.
Chapter 23 - Sylx Tower.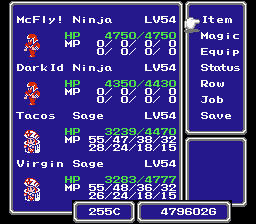 I went ahead and gained 7 levels since the previous update. I also bought more shurikens too.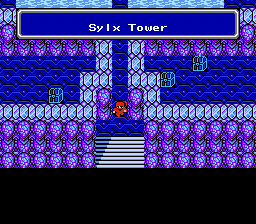 Time to complete this goddamn tower.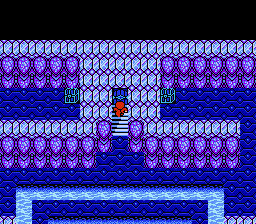 the door is locked.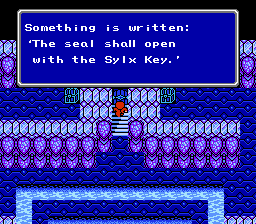 Oh yeah, I have one of those.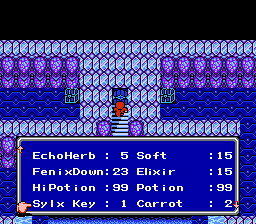 Boo-yah.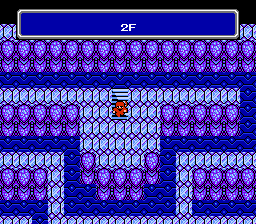 Meet the Slyx Tower. It's a maze with some fake walls and not that many enemies.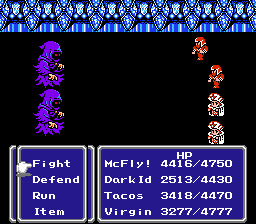 These enemies, Qum Qums, are a pain in the ass, however. They have Death and Break2 at their disposal. They're the only threat on this tower.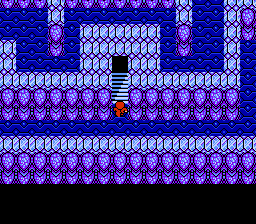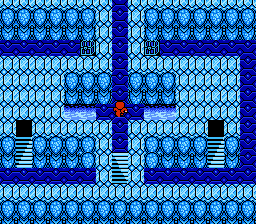 The game throws a maze at you here where you jump between two levels in one elaborate walking path.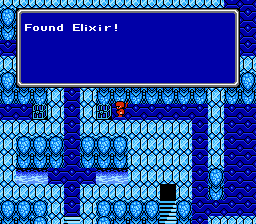 Quick note: I have yet to use an elixir. I'm just frugal with the damn things.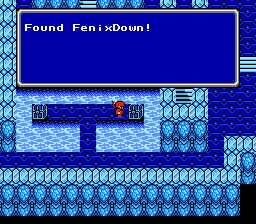 I've used 1 FenixDown.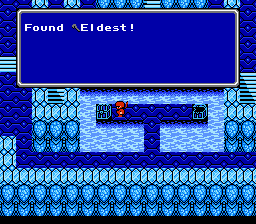 Sweet, an Eldest Staff. I'd equip it if it didn't destroy my "stone the enemy to death" property.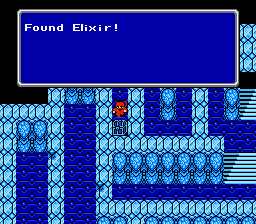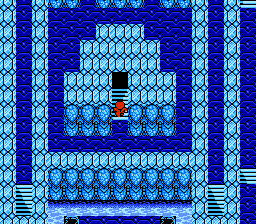 It's hard to portray this annoying tower in screenshots.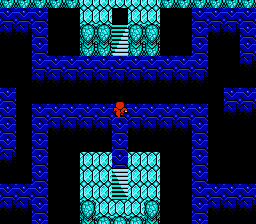 Well, I need to go up there. So I'll go down and around.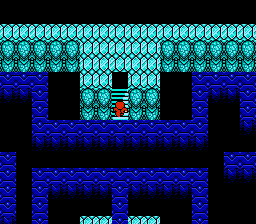 See?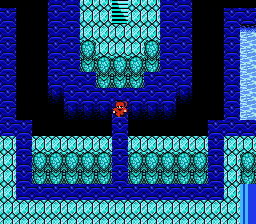 This is going pretty smooth.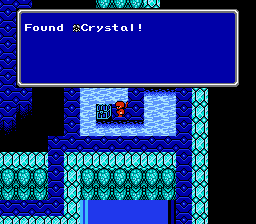 Hell yeah. Crystal gear for my other ninja.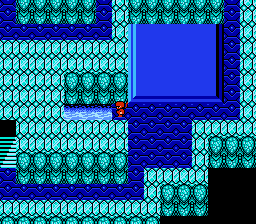 You'll be sad to hear that this water doesnt replenish anything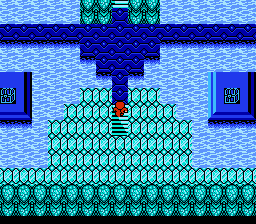 Hey, treasures! I like this place already.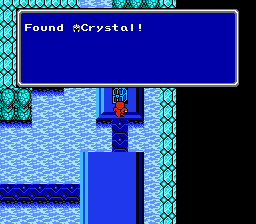 Likin' it more.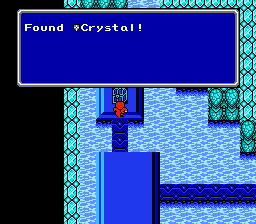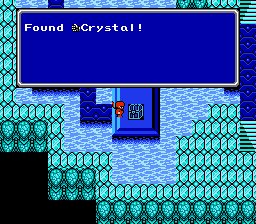 Sweet.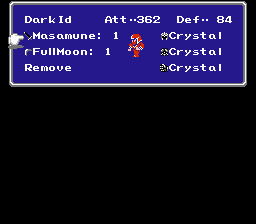 DarkId has been pimped with the crystal.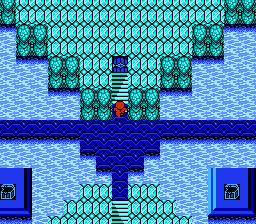 All that's left is this door.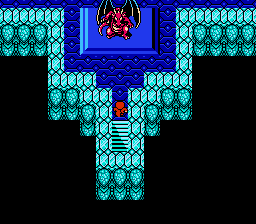 Oh shit, there's 5 of them.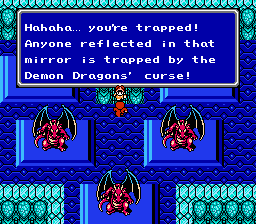 FUCK! My mirror at home doesn't do this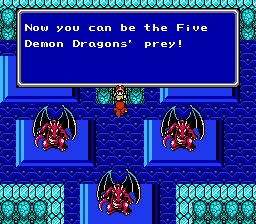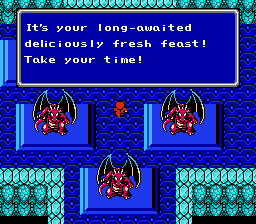 This kid in the mirror has a fucked up mind.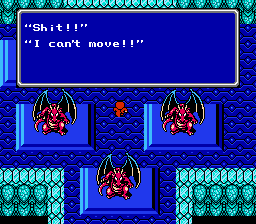 Here's one of the high points of a fan-made translation.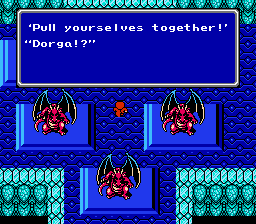 Suddenly, that man we killed is talking to us! And he's not too pissed off about the whole "we killed you" part.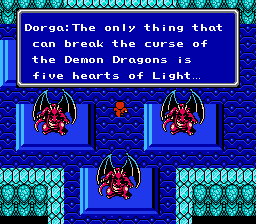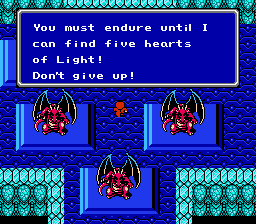 Dorga's about to do a fetch quest here.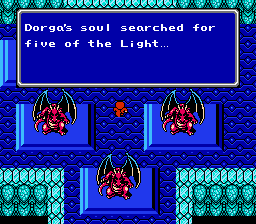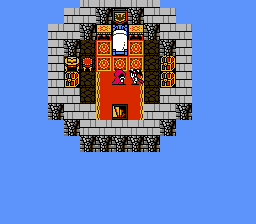 Hey, remember her? She had a thing for us, ALL of us.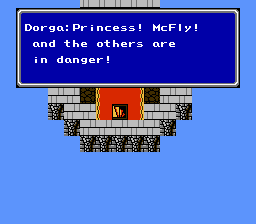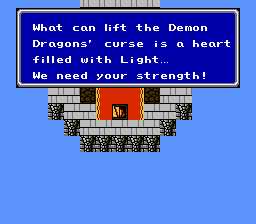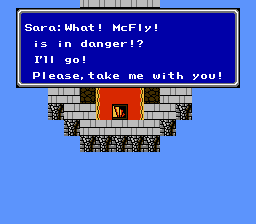 Maybe she's more into McFly, and only McFly.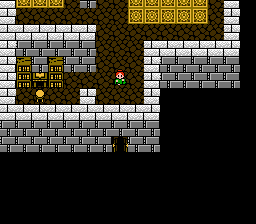 Oh god.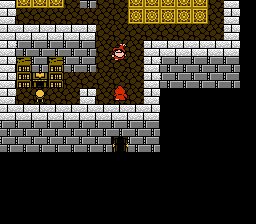 FUCK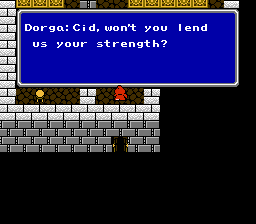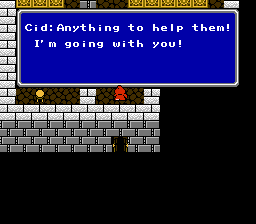 Fuck you Cid. I'd rather have that dead girl's corpse that lowered the water level for us here than you.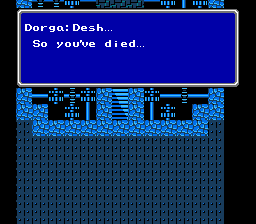 Damn straight.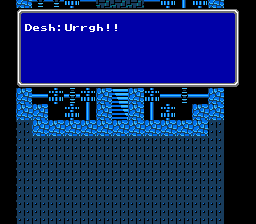 Oh shi...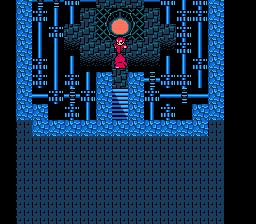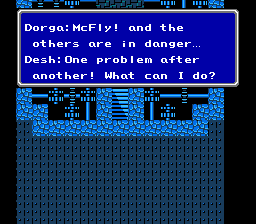 I'm not really sure why I don't like Desh. Maybe we came off on the wrong foot, or something.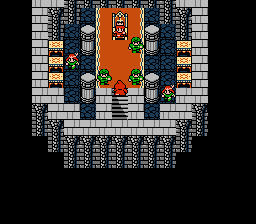 No comment.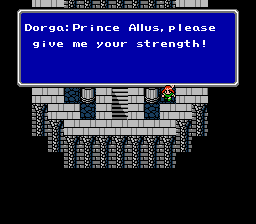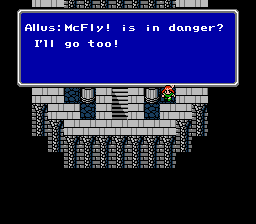 It's all about McFly, guys.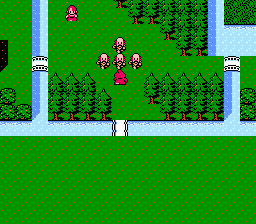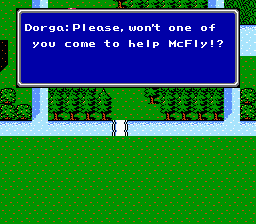 See what I mean?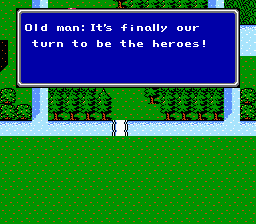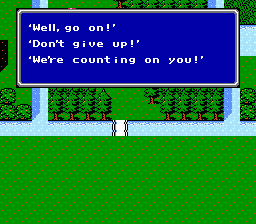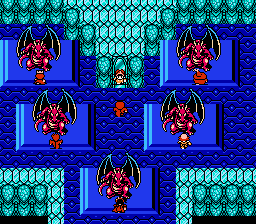 These guys are TOTALLY the people I want to fight huge-ass dragons.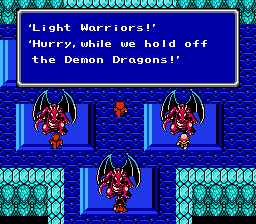 I guess they're not doing a bad job...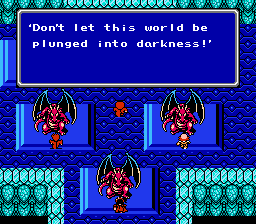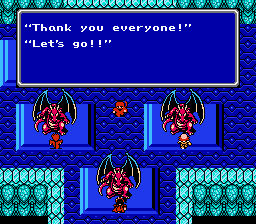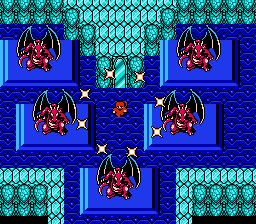 Somehow, a beam of light takes them away.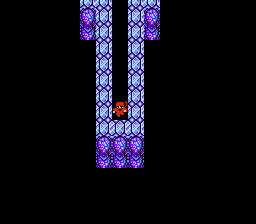 Whoa.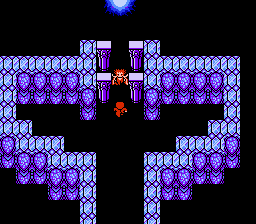 Is that Garland? No wait...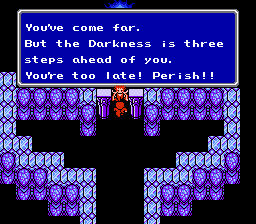 Three is an odd number.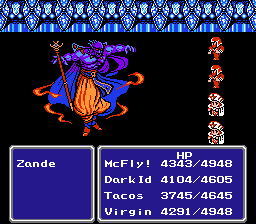 Whoa shit. Forgot to heal completely.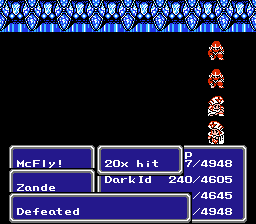 After hasting my characters, I endured a Meteo attack and all I got was this stupid T-shirt.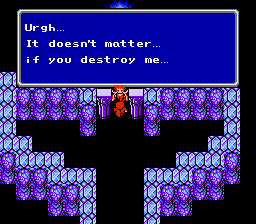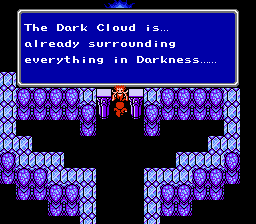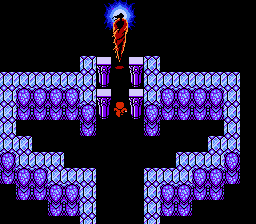 Oh fuck.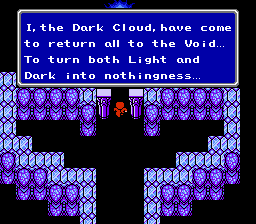 They never really give reasons for doing this.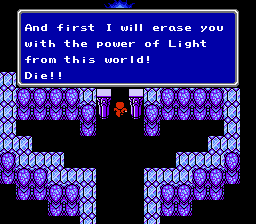 God dammit.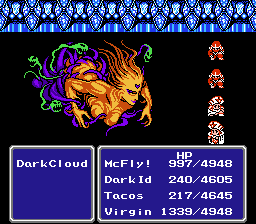 GOD DAMMIT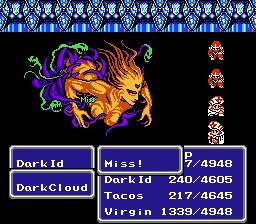 I can't even hit it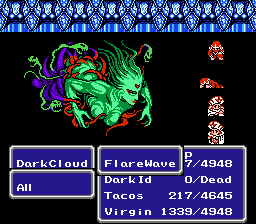 I'm going to note that DarkId dies more than any other character. It's no surprise he dies here.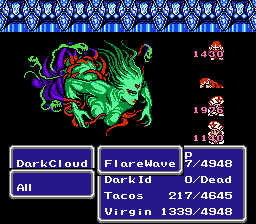 Everyone else is about to die too.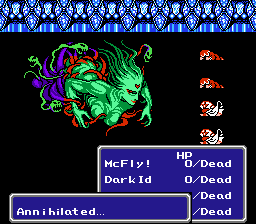 Shit. Game over. I can't beat that.
THAT'S BECAUSE YOU'RE NOT SUPPOSED TO. JESUS PEOPLE. IT'S A FINAL FANTASY GAME, THERE'S GOING TO BE A BATTLE THAT YOU CAN'T WIN. HOW MANY OF YOU ACTUALLY TURNED YOUR GAME OFF AND SAID "FUCK THIS GAME!" AFTER THIS BATTLE? YOU'RE A BUNCH OF GODDAMN IDIOTS.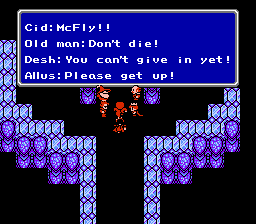 Hey look! They're helping!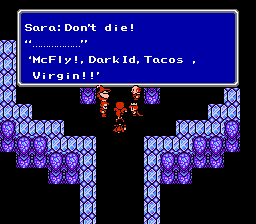 Dorga and Unne show up at the top.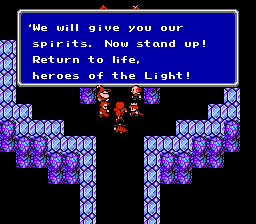 Your spirits are dead. I don't want dead spirits.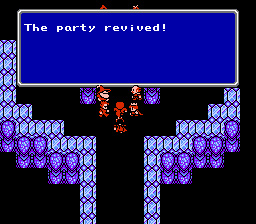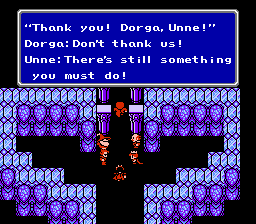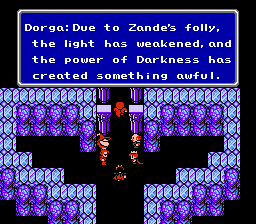 Heh heh. Namedroppin'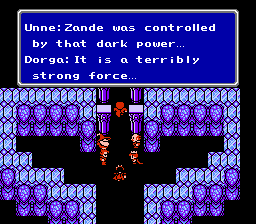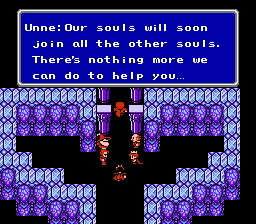 Well, I'm guessing you weren't really helping me to begin with. You're doing what now?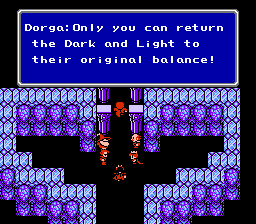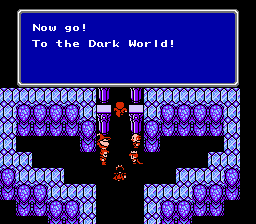 It's all savestates from here on out.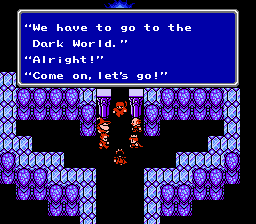 Dude, I have no idea who's talking!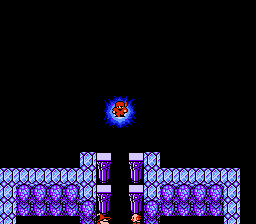 In we go!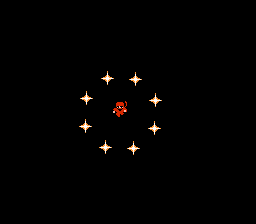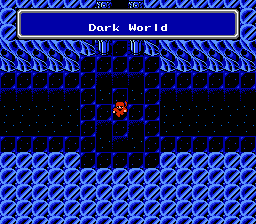 Final dungeon right here! It comes down to this!