Part 309: 1353: Sacred Time
Well, how can I argue with such a well selected youtube video?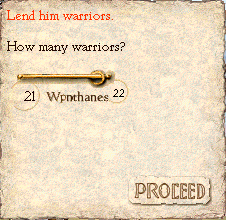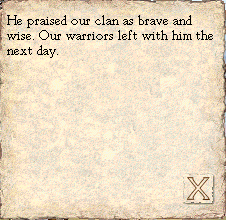 Everyone it is.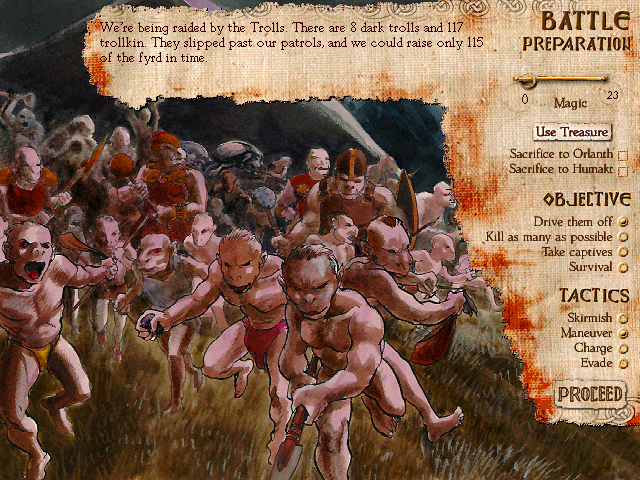 OH GOOD LORD WHO COULD HAVE SEEN THIS COMING CERTAINLY NOT ME.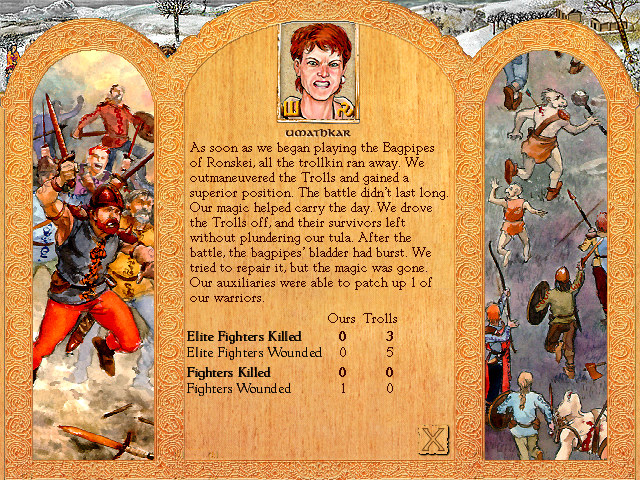 I wasn't too worried about potential attacks, as everyone who hates us is currently paying is tribute or cowering in fear, while the bagpipes protect us from the worst of the troll attacks.

Well, they did, anyway.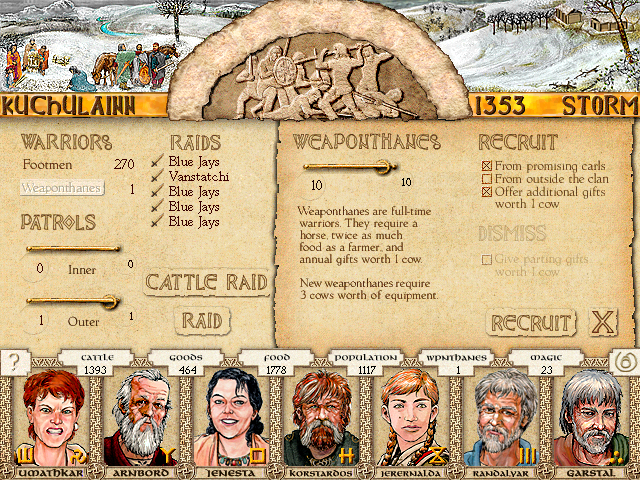 Then I immediately replenished our weaponthane supplies. We have ten... we should have thirty one, which is entirely too many, once Derik Single-Path returns from his fight with Jaldon Goldentooth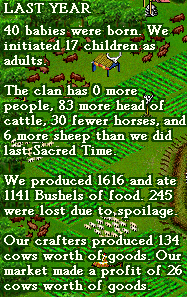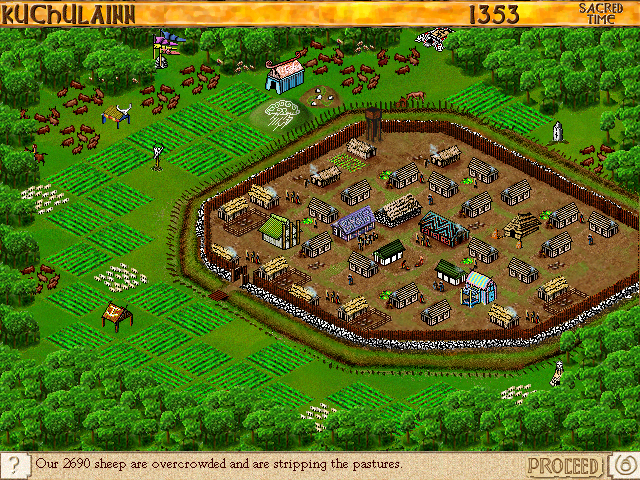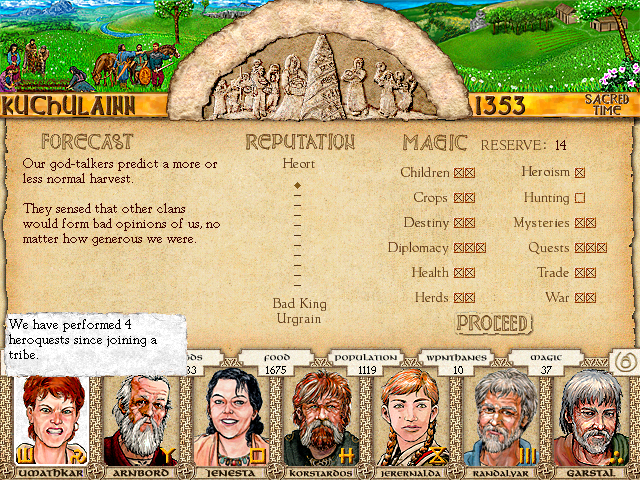 We're rolling deep in magic, so I went ahead and spent max on everything, on the grounds that it couldn't hurt.

Now, we've got some issues to consider for the upcoming year.





We agreed to stop cutting down trees for five years back in '48, and the next year will be '54. Should we once again anger the spirits of the forests by cutting down one tree in ten and pissing into the holes where they resided, or continue our current elf-friendly agenda?

We didn't explore last year--Rangdani can't be happy with us.
Where do we explore this year?


We know of four heroquests we haven't performed since joining a tribe. Should we perform the
Humakt
,
Chalana Arroy
,
Issaries
,
or
Elmal
heroquest?


Buy Treasures
or
Establish Trade Routes
?