Part 22: Fucking around doing more missions
Right! We're in an absolute hurry to get to the airport and fly to the exotic foreign country of Netopia for a conference on fighting the NetMafia!
Obviously we might not be back for a while...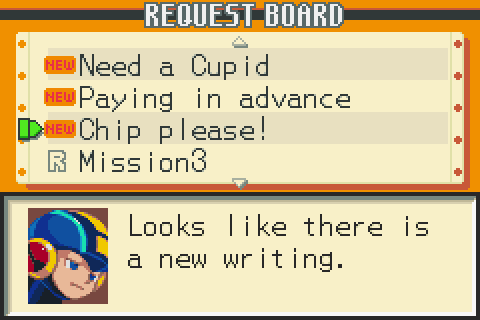 So we'd better take care of the requests before we leave! I mean that's just common courtesy.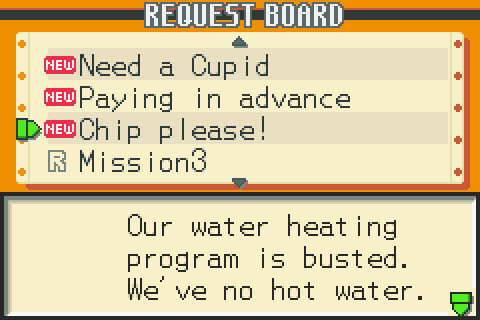 That sounds dire! It would actually be pretty mean to leave this one until we get back! I mean they could always call a repairman, but...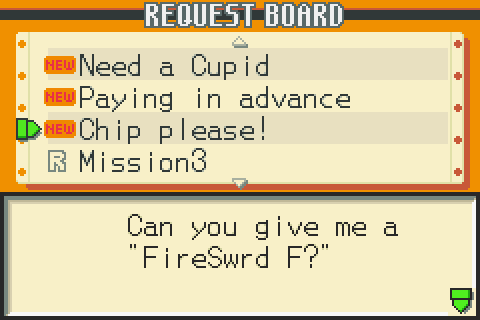 Cyber solutions to real-world problems, I am all about that!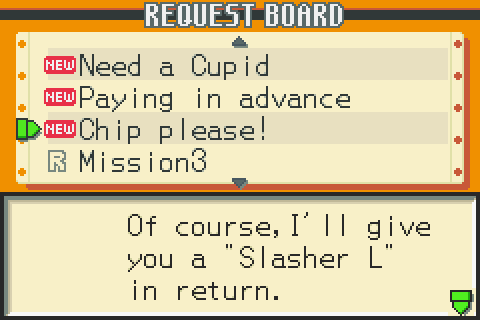 Sounds fair. FireSwrd F is pretty easy to pull from the chip trader in the lobby, or I guess you can get them from some Swordy2s in the MotherComp.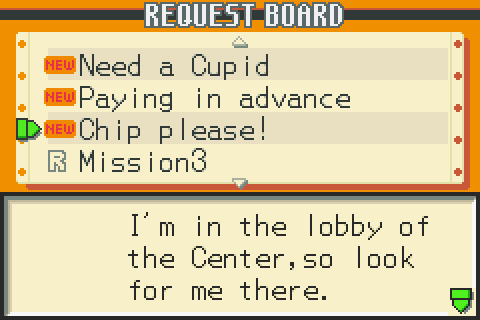 Everything's in one place! Convenient!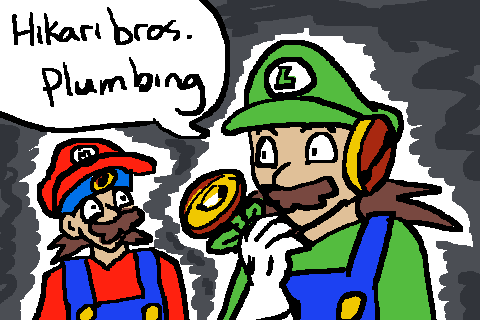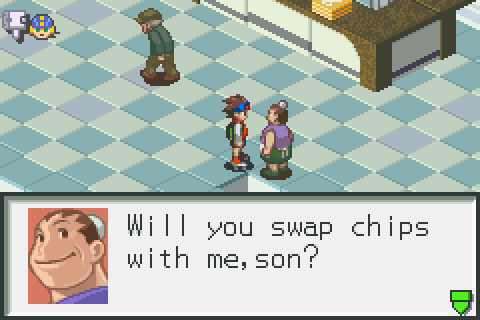 Blah blah repeat everything from the posting I just read...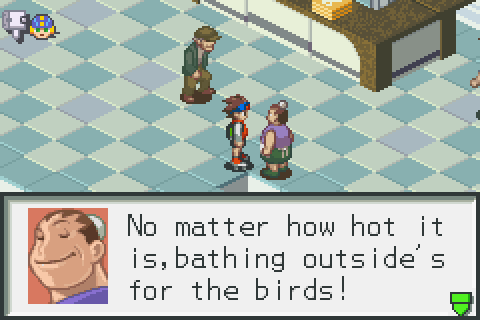 what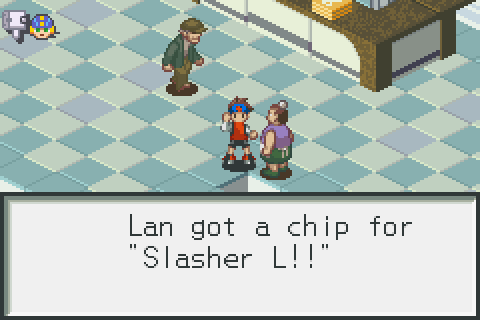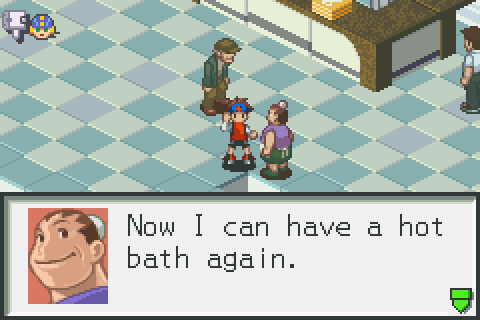 Mission accomplished! What else we got?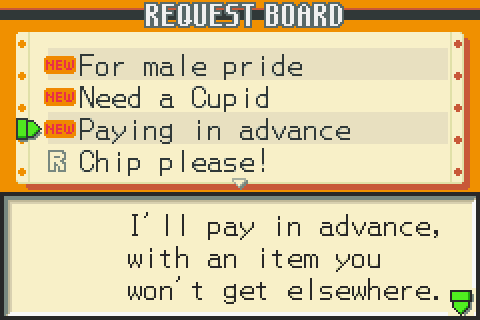 Schweet! What's the mission?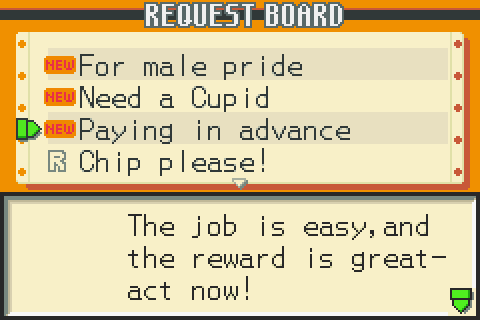 No drawbacks! I'm in!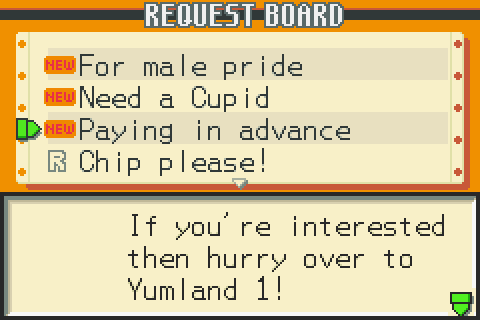 This doesn't sound suspicious at all!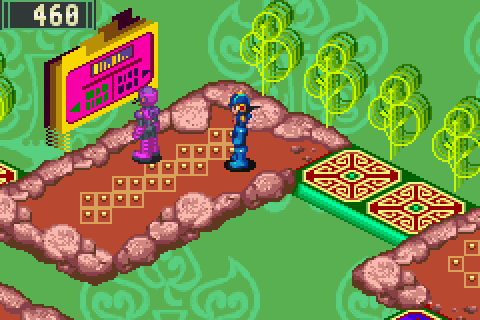 Oh boy oh boy, I wonder what the reward is!
And to a lesser extent, the mission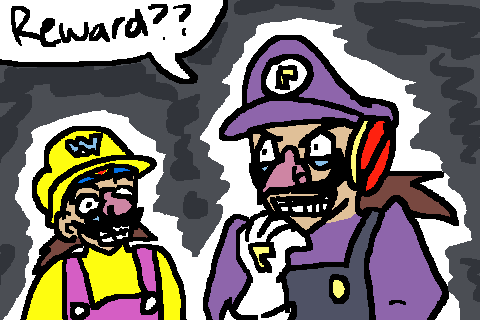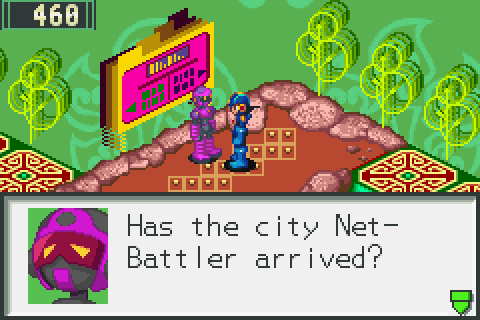 HE HAS ARRIVED.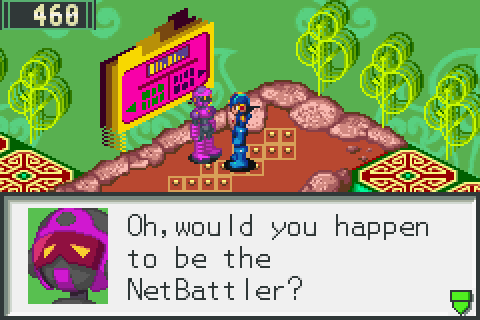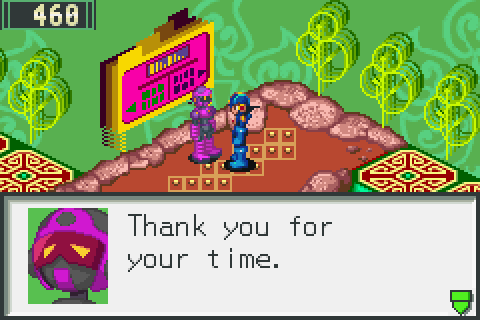 I like this guy, he's very polite, and he's going to give us a present! I think we will be good friends.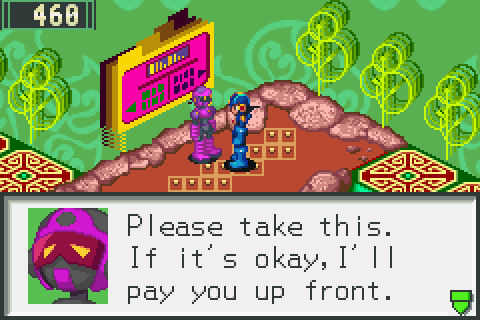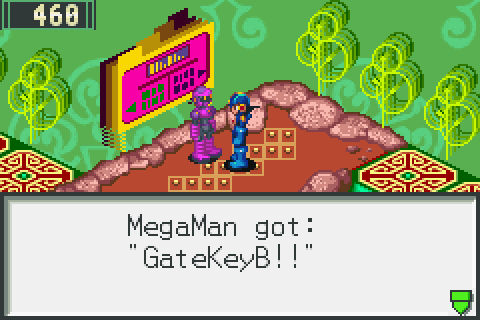 Oh niice! Another shortcut!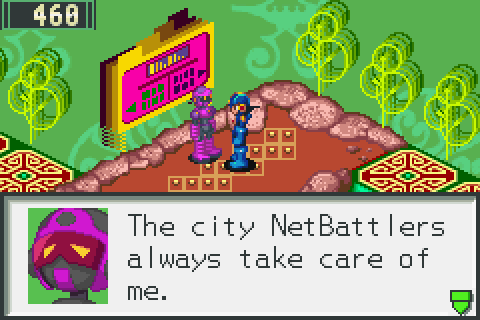 Thanks man, you're pretty alright!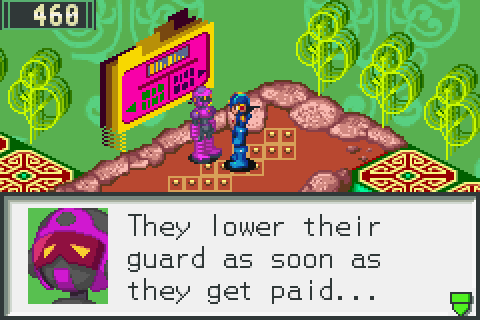 OK... we'll be sure to watch out for that? Ominous... Wait, what was the job request?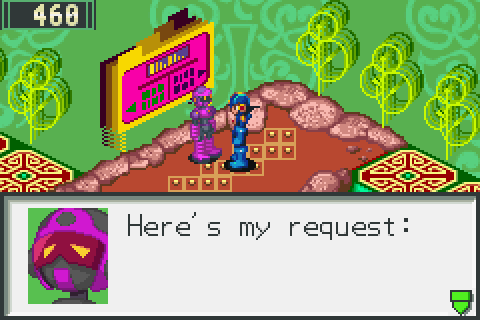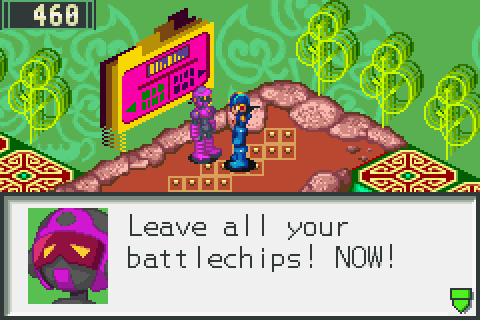 Hmmm.... no actually that doesn't sound like a fair trade at all. My counteroffer is a Guard* chip.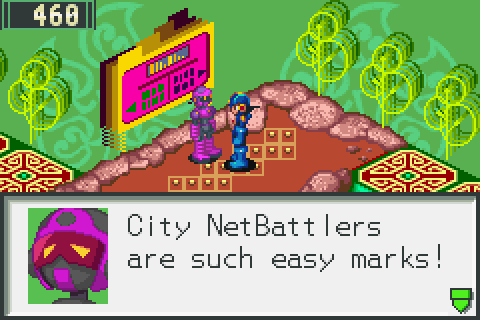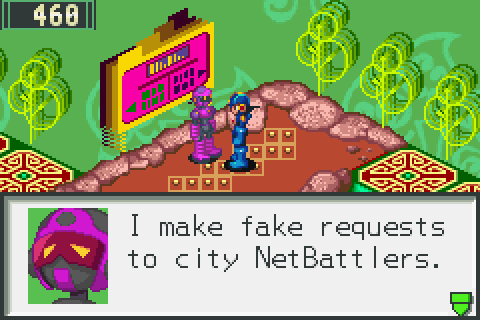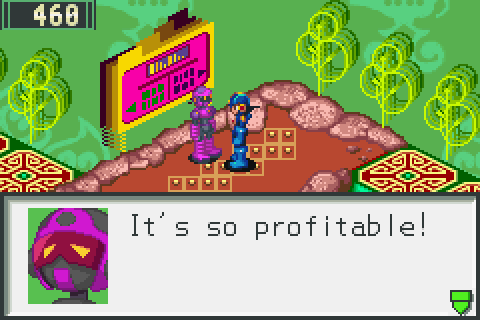 What the hell, guy?! That's... pretty smart if it works, you're more competent than all of W.W.W and most of Gospel!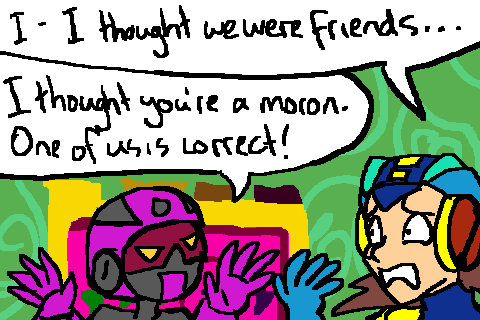 (whoah, I just now noticed that signpost in the back is a bunch of folders. That's kind of awesome)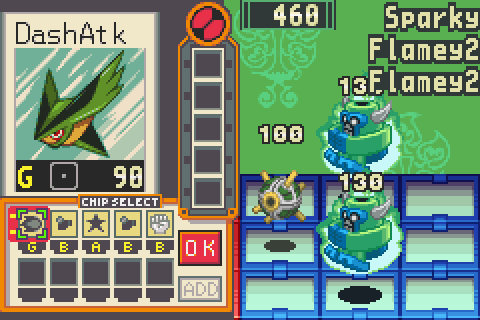 Aw man. Flamey2s are absolute butt in this style...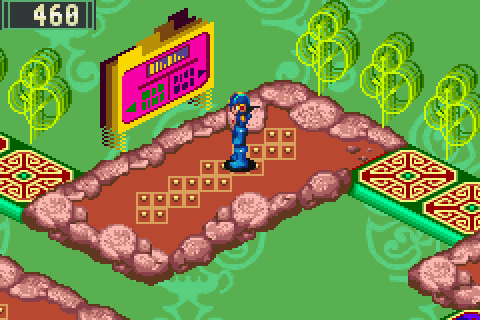 Gonna miss that cool navi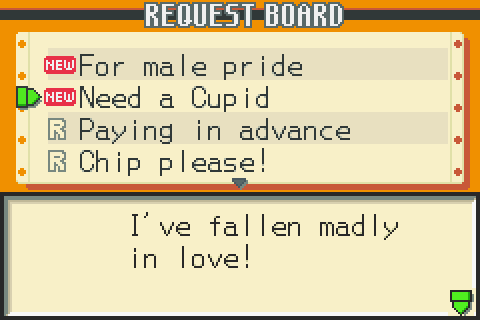 Next mission! This probably will not end in battles, at least.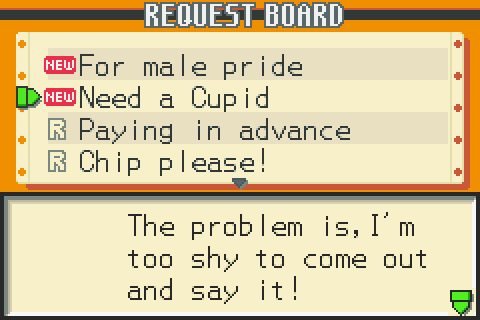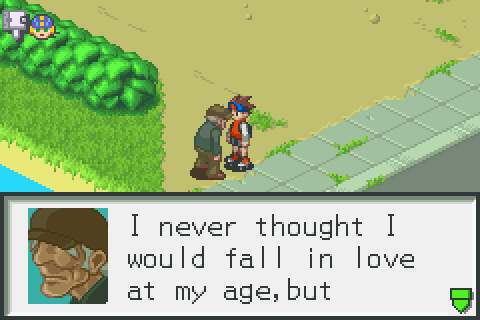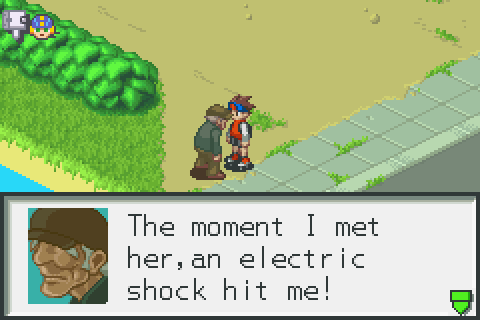 (there's no missing image between these. Capcom cares not for your rules of grammar)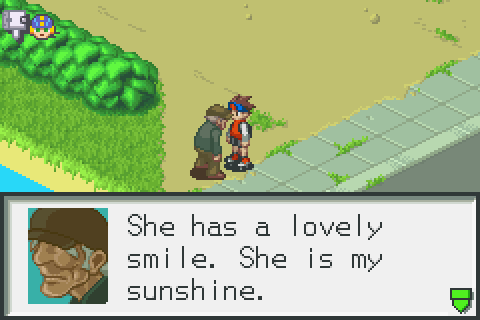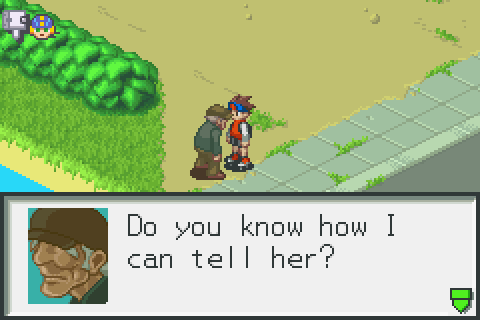 I dunno, maybe we should ask Mayl about this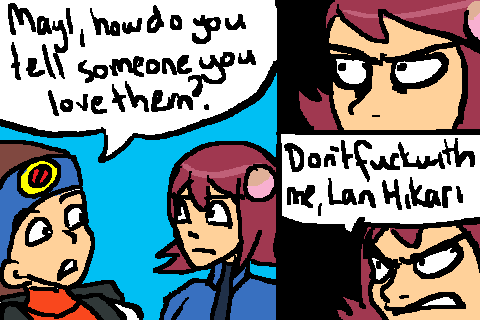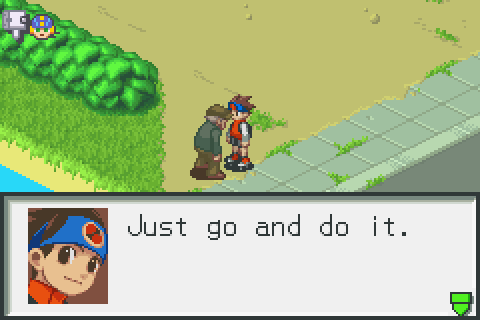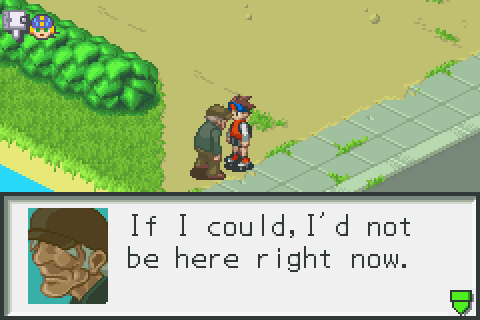 Awww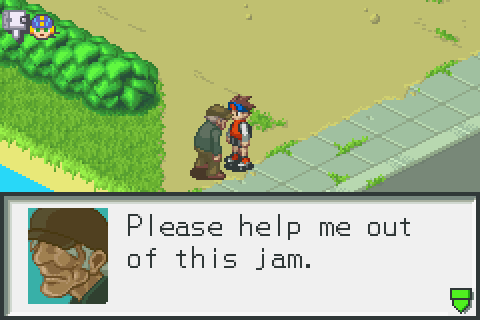 This sounds like a job for a netbattling official!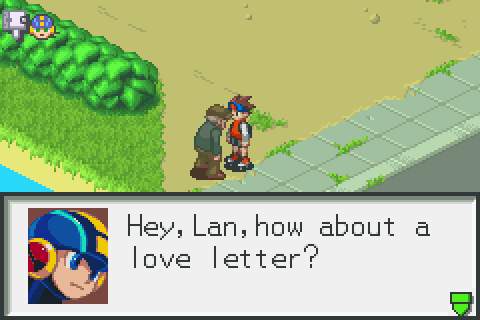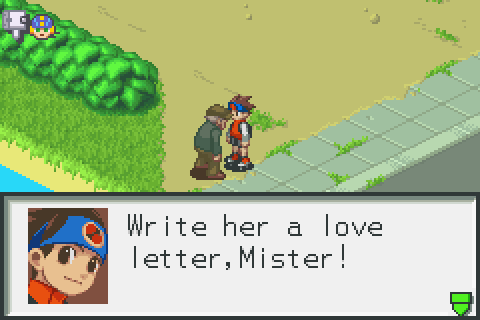 Twins helping twins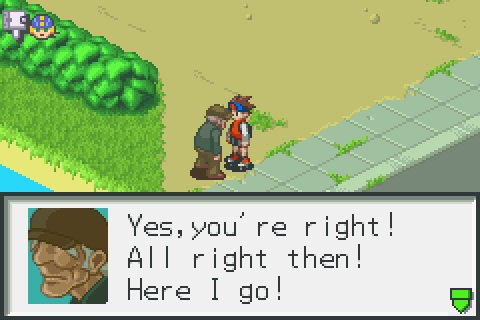 There's only so many times I can comment with

(being that there's an emoticon limit, not at all because it might get old), so I'll just skip some stuff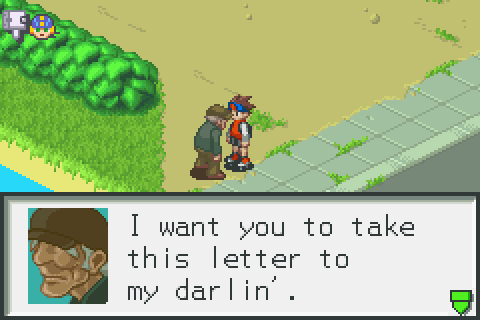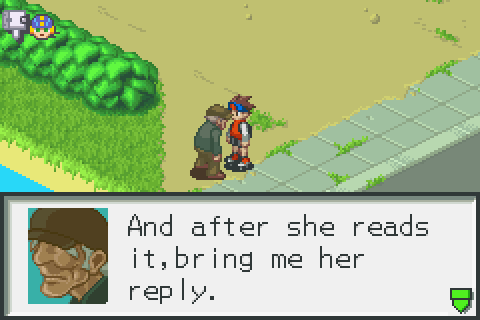 Easy! Her nickname is "Sunflower" and if you've been paying attention there's only been one area in this game that's had flowers. These flowers are explicitly stated, thanks game!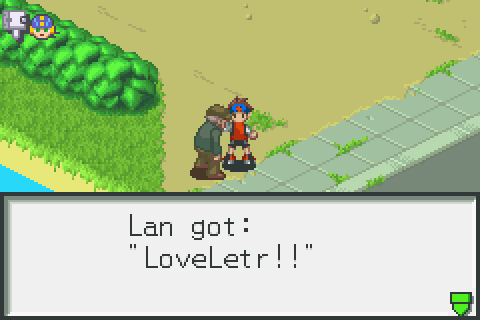 Hmm, I wonder if...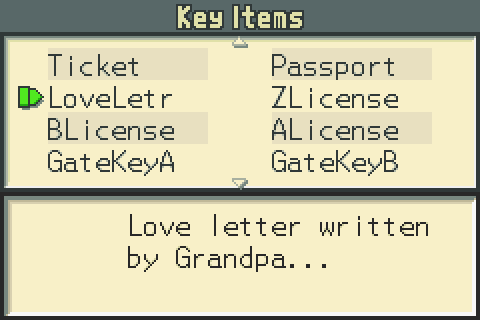 Awww. Lan's too noble to open it and read it.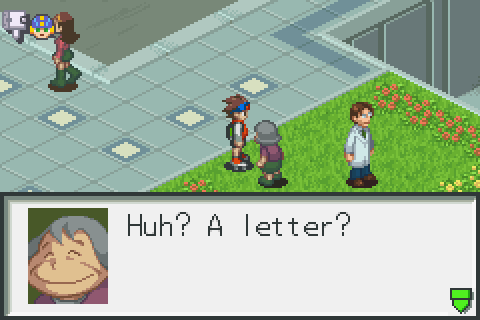 Flowers!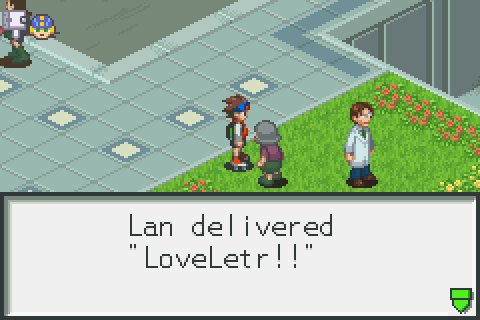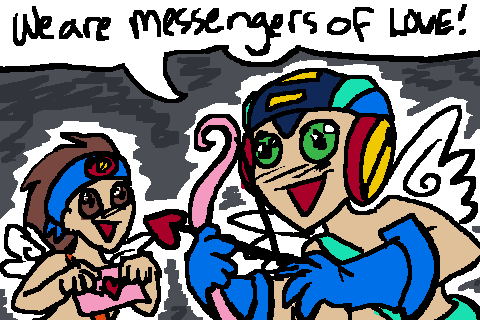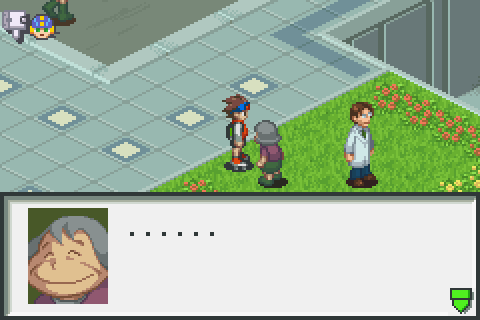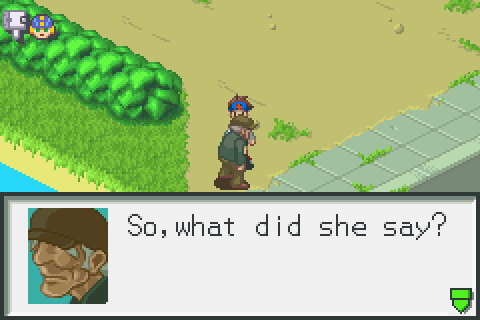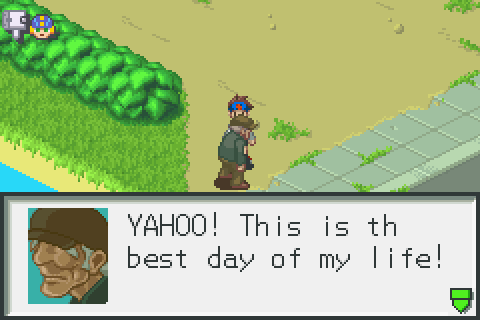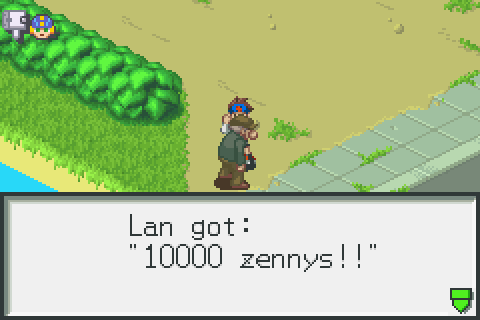 Let us never speak of that again.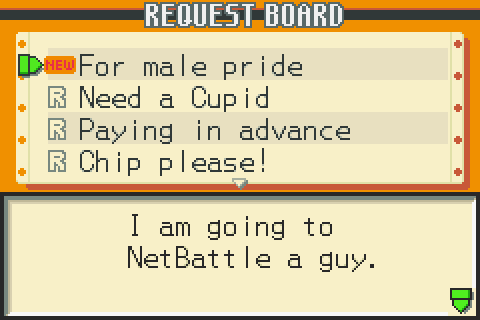 Last mission! Thank goodness it's nearly over, my short attention span is making this difficult.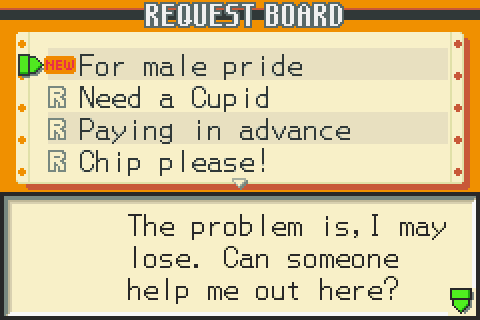 hahahaha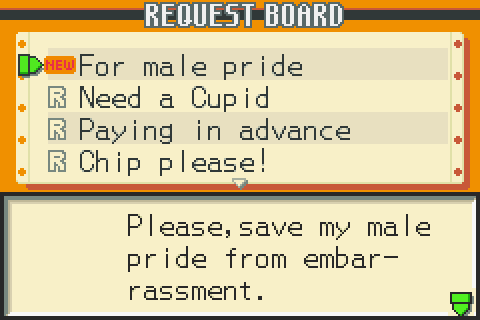 too late man, toooooo laaaaate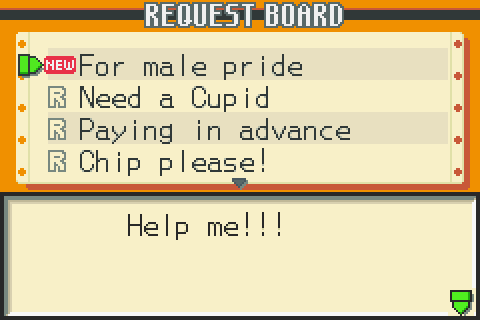 But I guess we'd better see what we can do about that netbattle, anyway.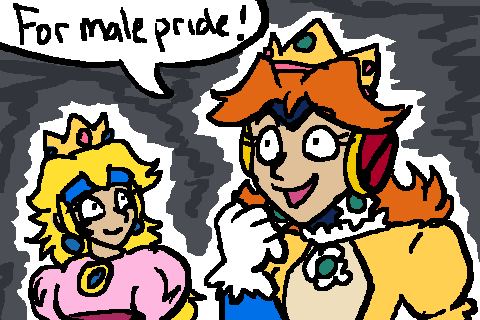 ok maybe I'm having trouble picking relevant costumes for some of these jobs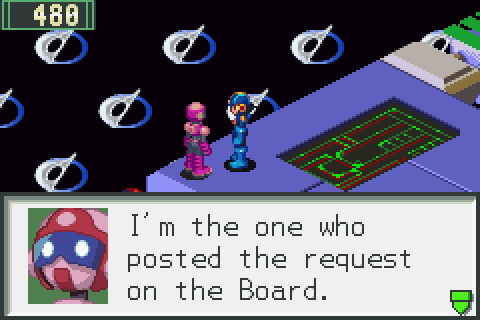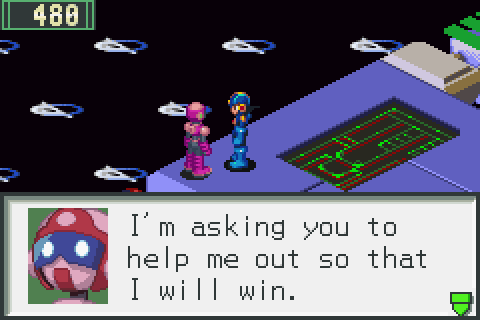 I'm sure this request is going to be on the up-and-up!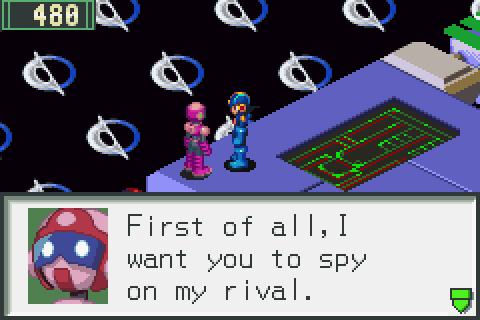 Aww. Sure you don't want us to just take him down for you? No? Oh well.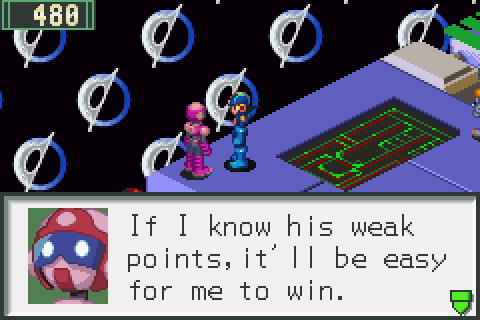 ...shit. If I'd have waited just a few more screenshots I would have had something slightly more relevant to use as a job sketch, wait hold on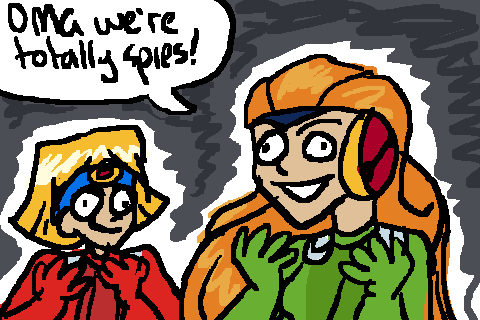 ....wait shit that's just as bad. Did anybody even watch that show anyway?
uhhhh in my defence it came out the same year as MMBN so they're totally relevant you guys
god damn I'm just digging a bigger hole here aren't i
MOVING RIGHT ALONG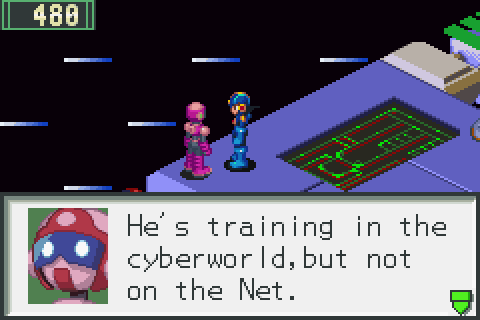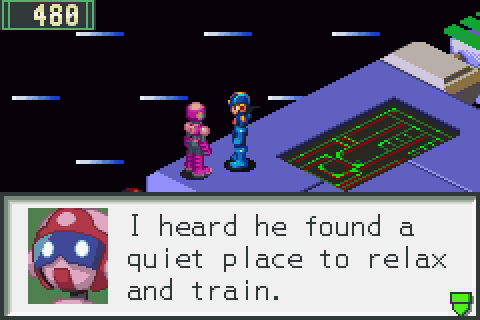 If anime has taught me anything, he's training by the waterfall.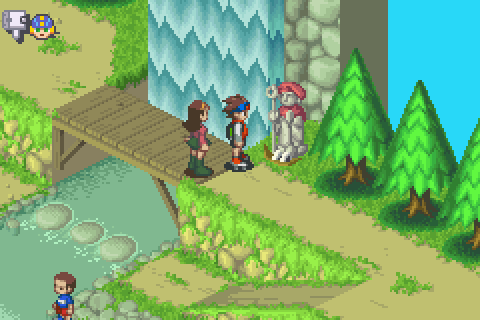 I'd better be right!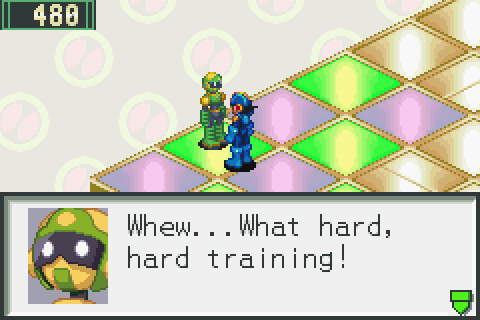 Aw yeah.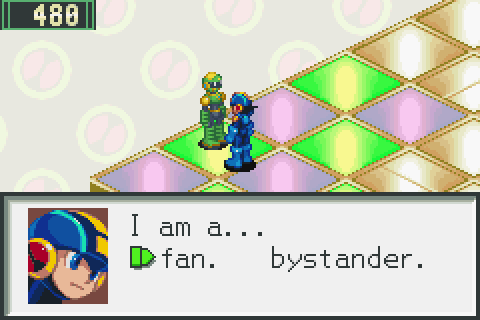 WHICH ANSWER IS CORRECT? POST YOUR ANSWERS IN THE THREAD AND-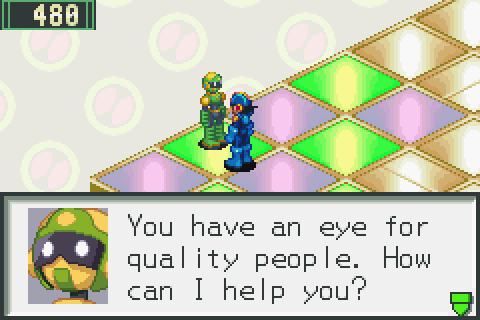 ok fine. it's the obvious one.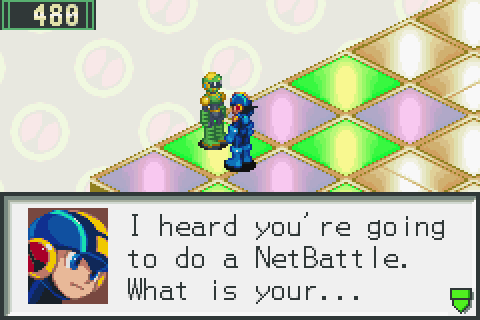 WHAT'S YOUR WEAKNESS I WANT TO KNOW FOR LEGIT REASONS
I mean uhh, more subtle, more subtle... what's your game plan, guy?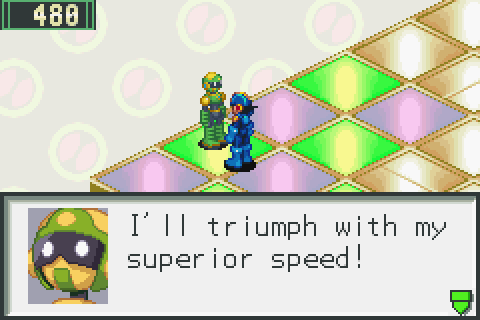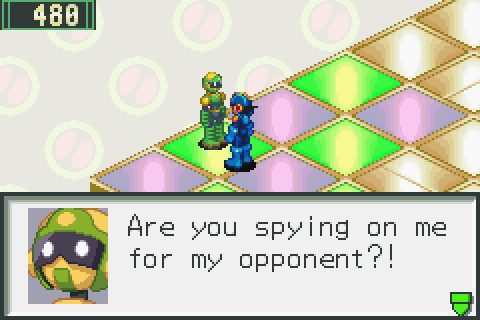 uhhhhh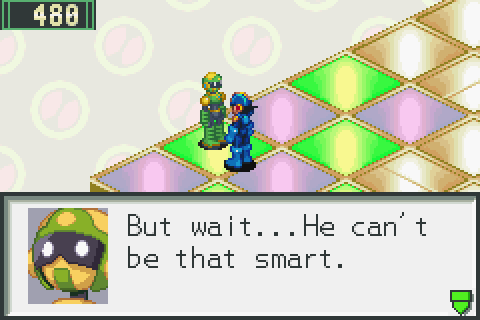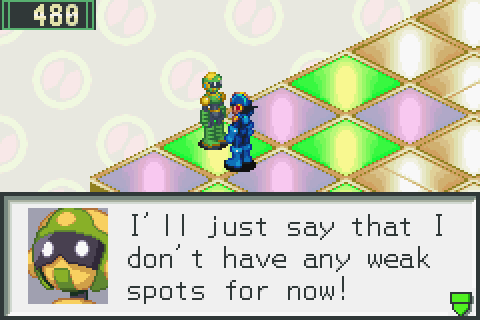 surrounded by geniuses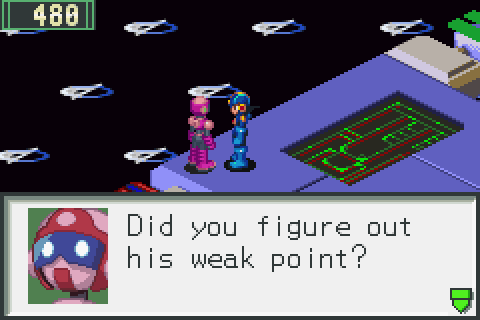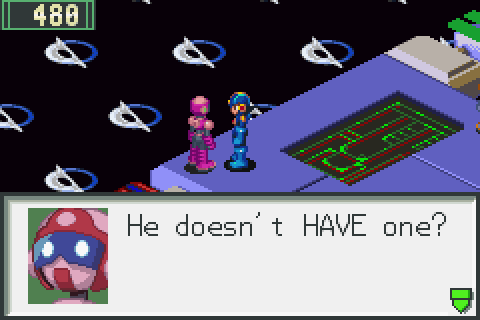 Can we get a reward now?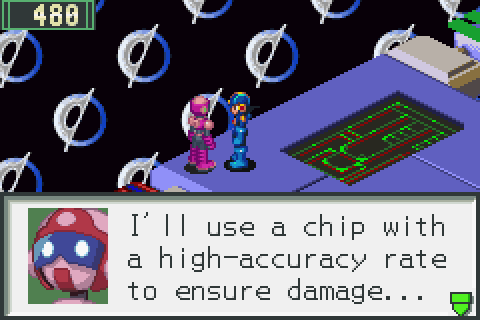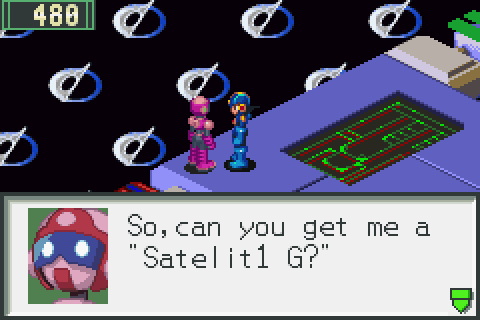 Blargh, fine. These are easy to get in YumLand areas, and I've got a bunch of them lying around.
I wonder if I should warn this guy that I have these in my folder and they're not really a high-damage high-accuracy chip. 60 damage and I miss with them depressingly regularly!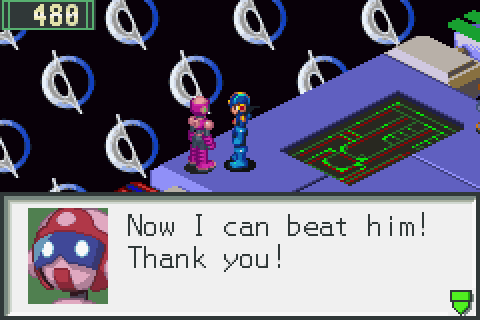 And in return we get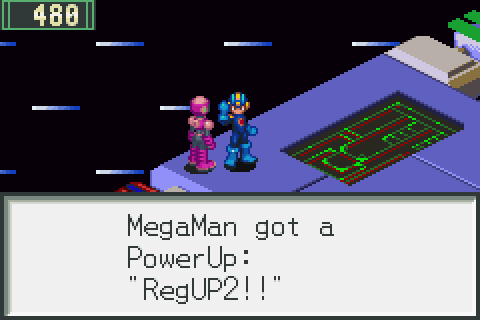 MISSION COMPLETE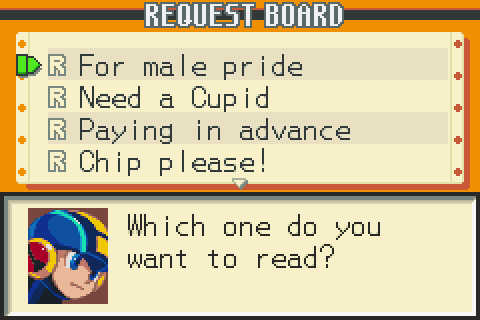 MISSION ALL OVER