Part 24: Getting robbed in Netopia. Aaaaaaaaaaaa!
So! Here we are in Netopia, a lovely place full of lovely people!
But hey let's rewind just a teeny bit, because here's an alternate sequence of Lan's entry into the country.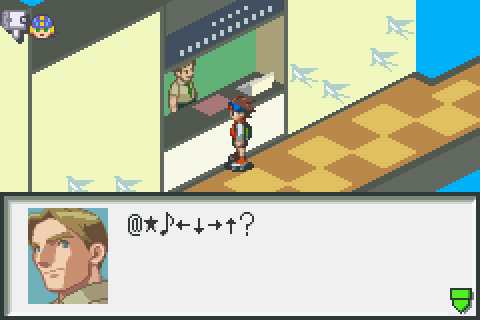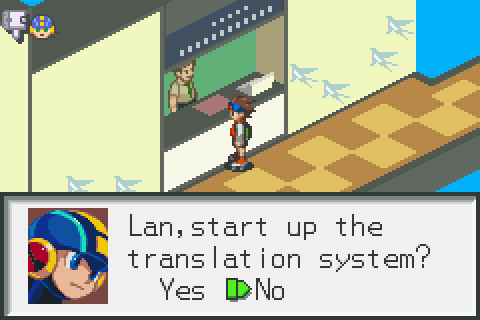 "No" is actually a legit option here, see?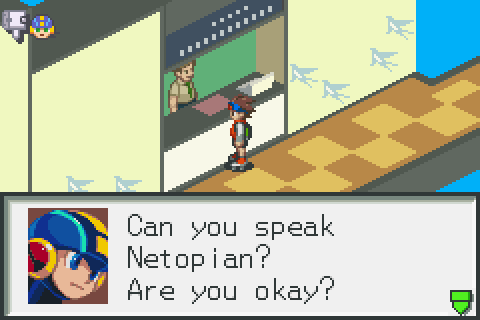 Pssh, we can speak Netopian, right guys?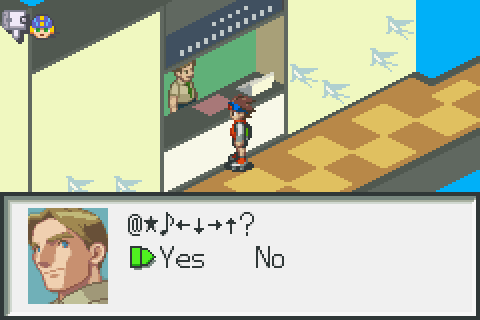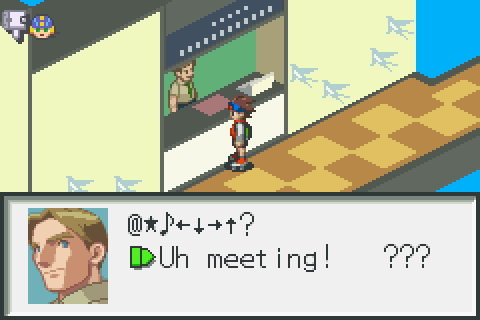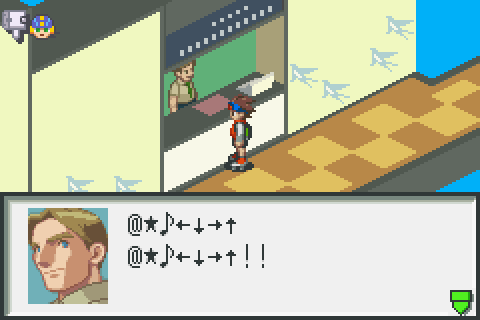 Aw yeah.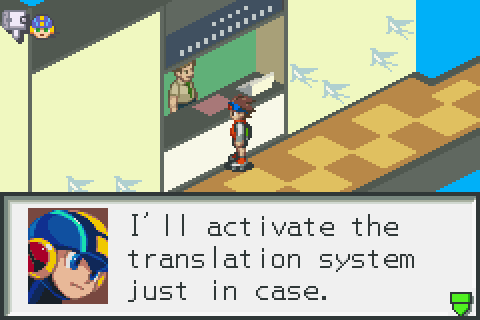 I love this little extra scene, even if it adds VERY LITTLE, it's still freakin' adorable.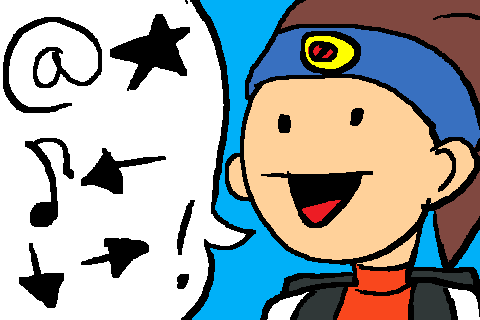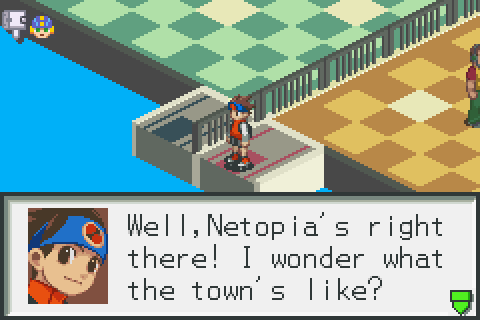 Probably totally weird and foreign!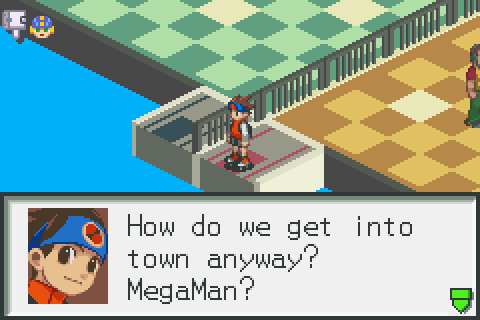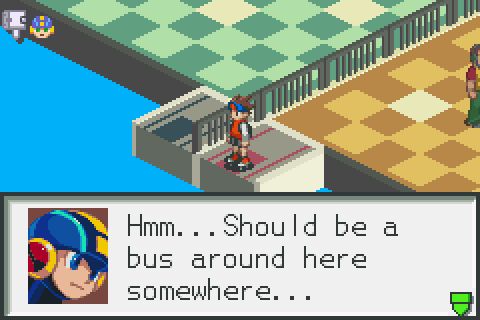 A foreign bus....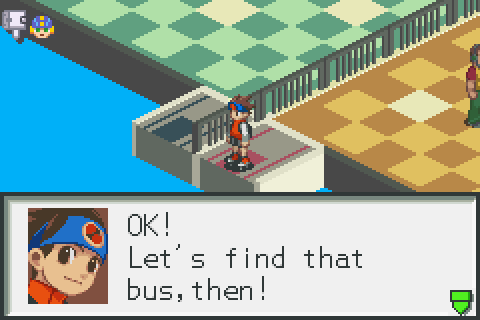 This is gonna be fun, you guys!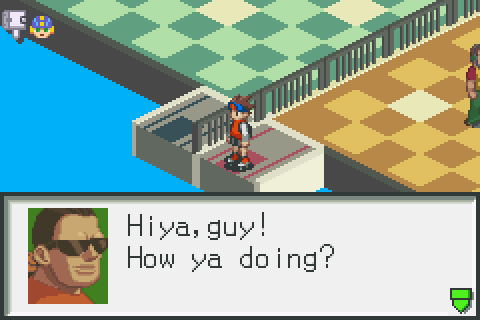 Eh?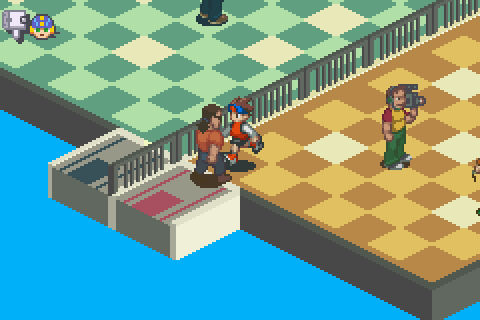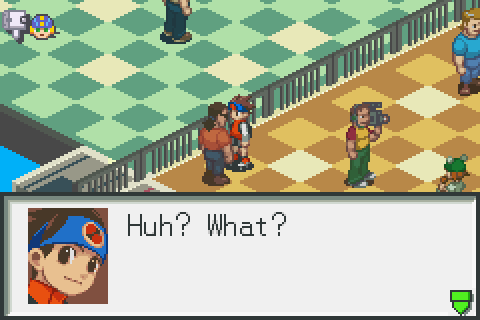 Is... do you suppose this is normal for Netopia? Oh man probably.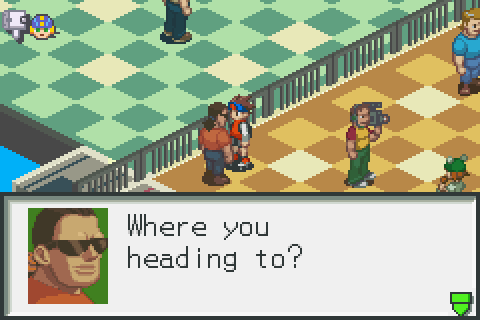 I like his shades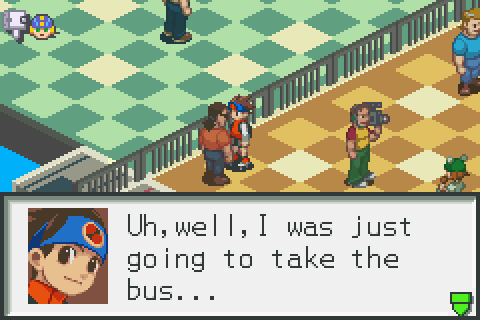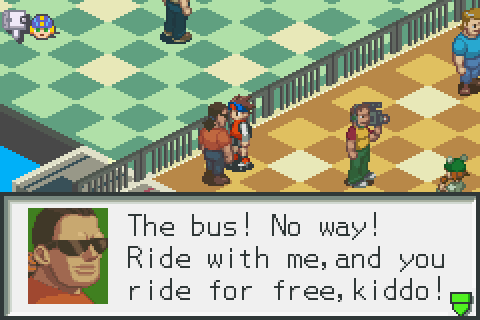 Ummmmmmmmmmmmm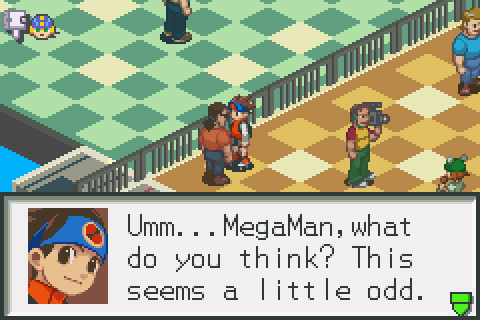 apparently Electopians don't get taught about stranger danger??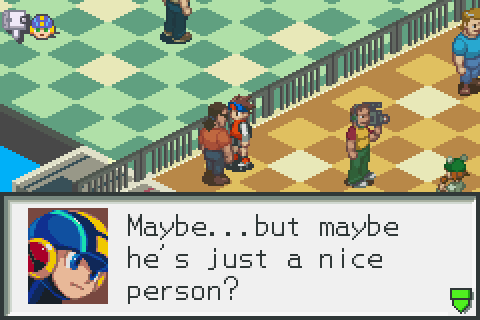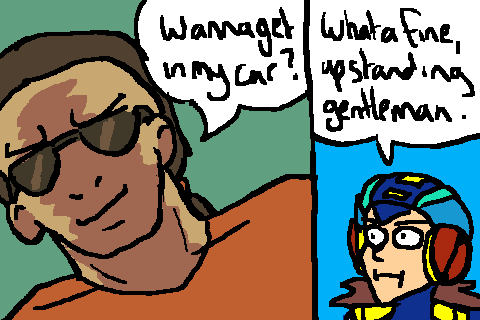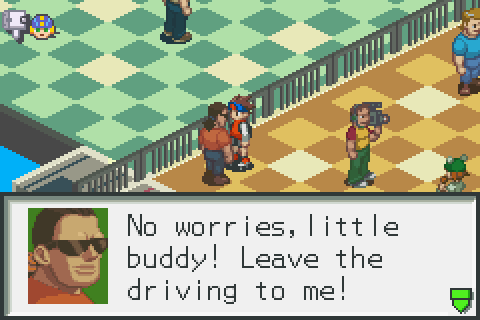 Well... I guess it will save us on bus fare, and if Mega reckons it'll be ok...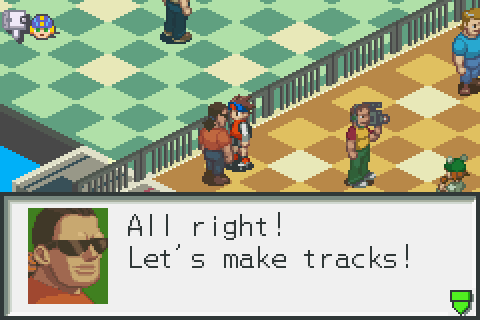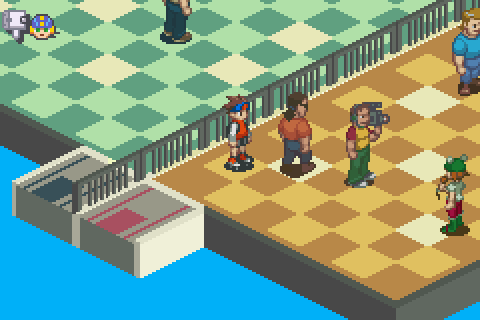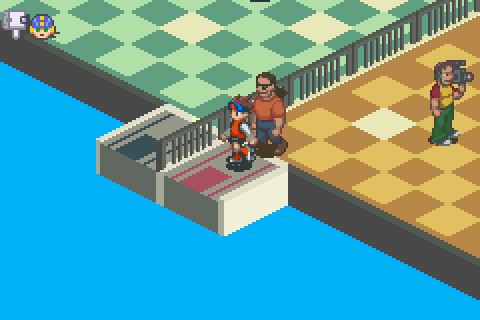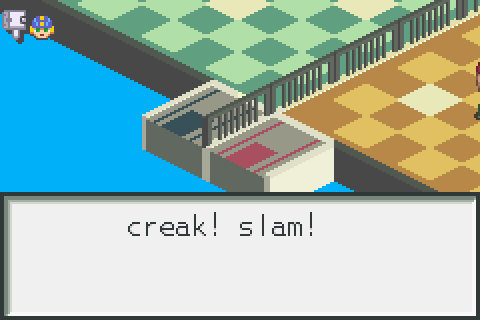 I'M SURE IT'LL BE FINE!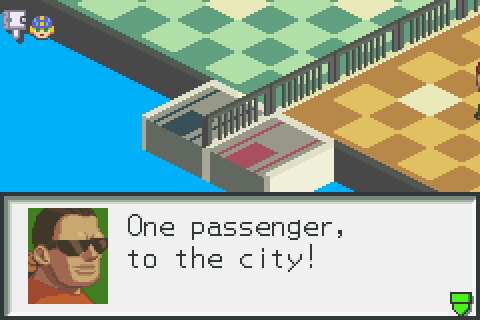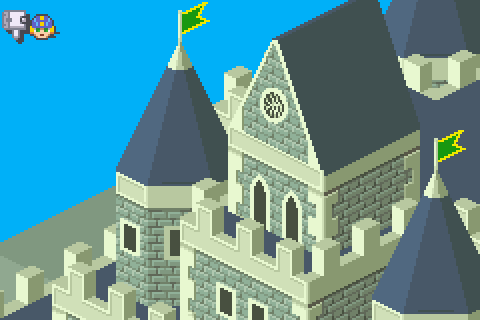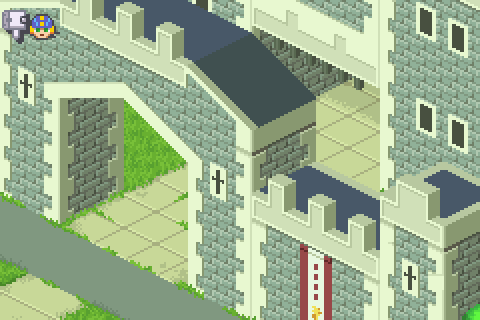 Netopia is looing pretty cool! Giant castle that I missed screenshotting a huge chunk of that's right in the middle of the city, what a crazy and awesome place!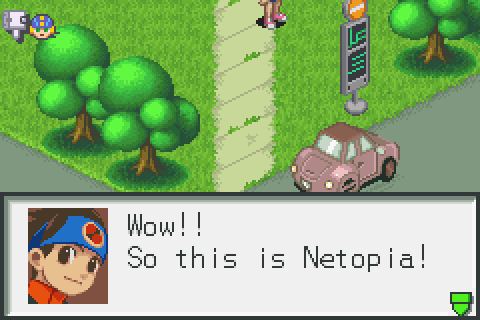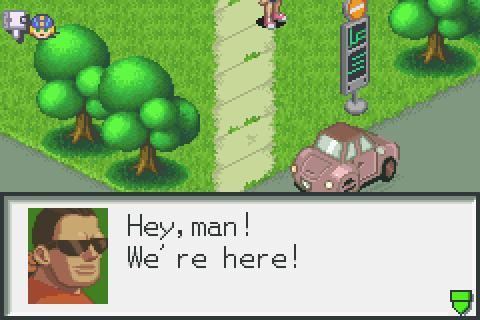 Ah, so awesome!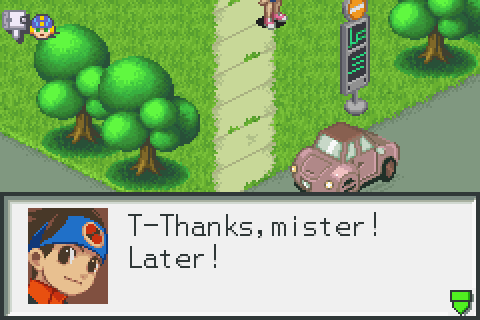 Things are turning out great!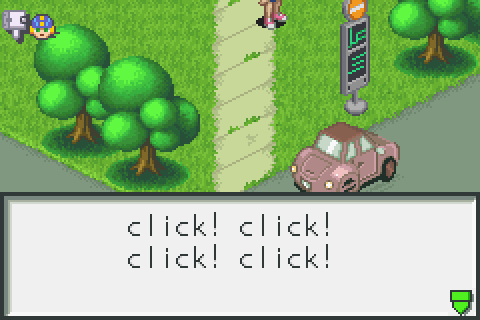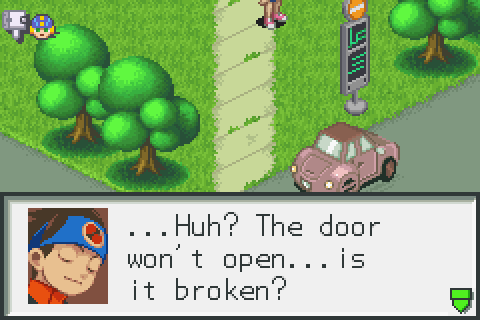 OH NO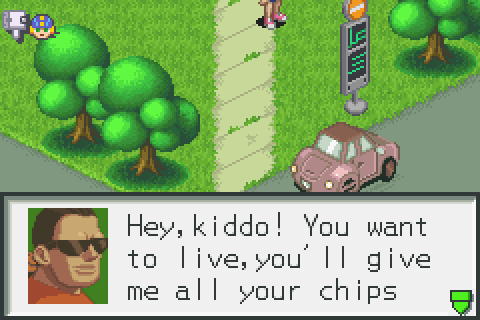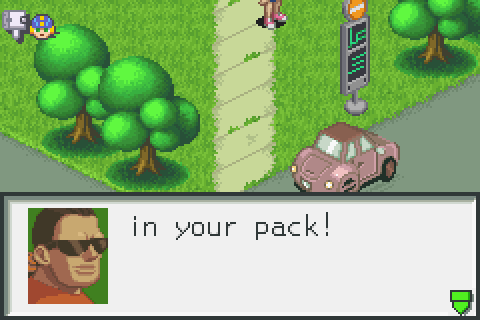 WHO COULD HAVE SEEN SOMETHNG LIKE THIS HAPPENING WHEN WE ACCEPTED A LIFT FROM A CREEPY STRANGER AT THE AIRPORT?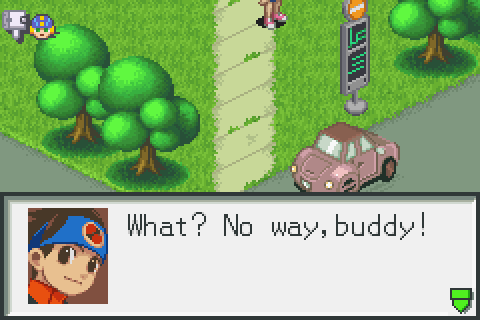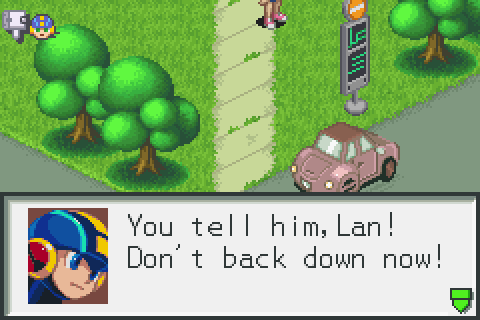 So Lan's trapped in this guy's car. And he's not particularly worried about getting out, because HIS CHIPS.
...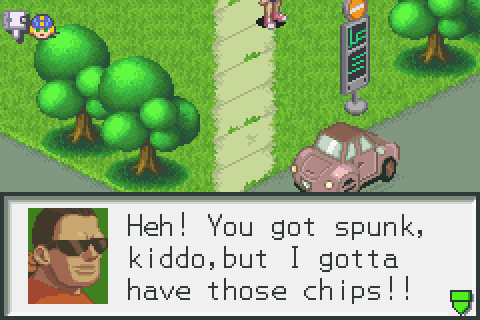 ...
wait a minute
Six Of Spades posted:
As a heads up, use that second folder to hold all your valuable chips, like the Navi chips you've not used and that new SilverFist. Trust me on this.

OH GOD I FORGOT TO DO THAT
AND I FORGOT TO PUT GATEMAN IN MY FOLDER
OH GOD MY CHIPS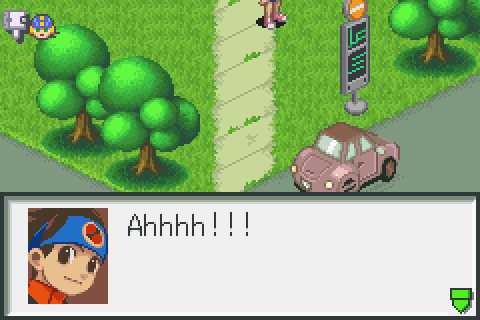 AAAAAAAAAAAAAAAAAAAAAAAAAAAA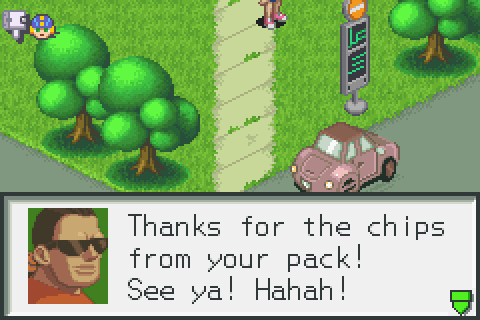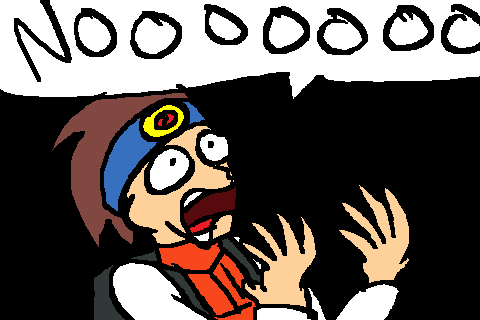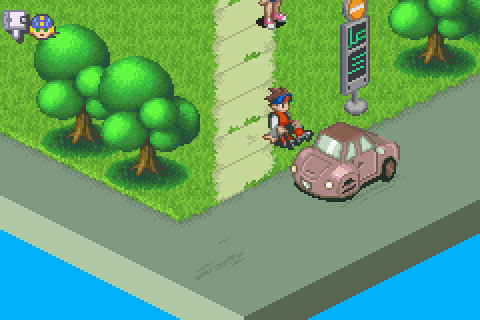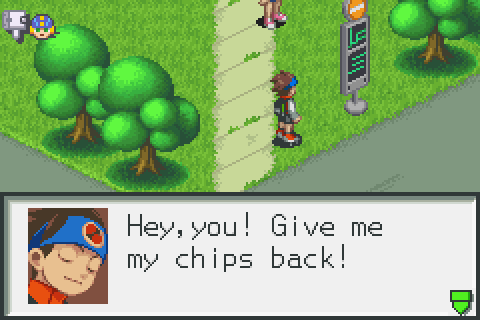 I think I hate this country!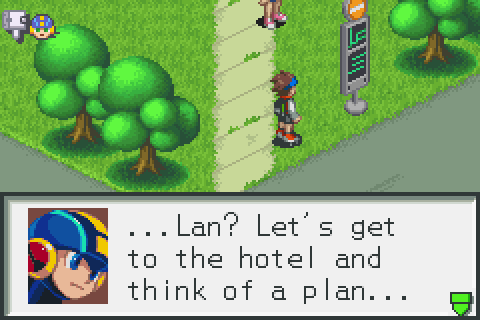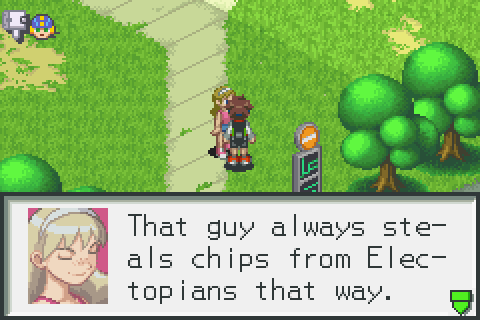 I think that guy might be a better cybercriminal than all of Gospel
oh yeah, by the same argument that stealing Lan's money is a cybercrime, stealing his chips is a cybercrime.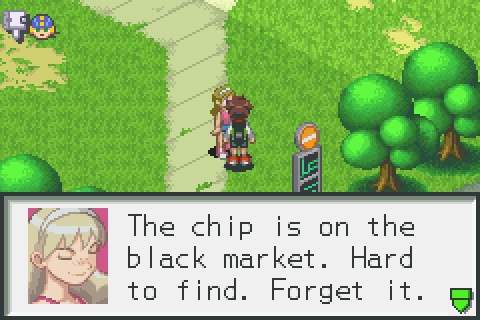 GateMan....
Yeah, you may have noticed the thief said he'd steal the chips in Lan's bag. That means that any chips in a folder are untouched.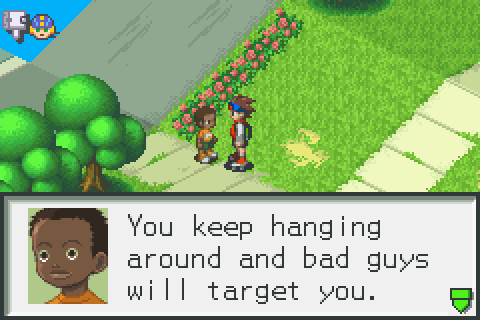 AW MAN. THIS COUNTRY! Stuff like this never happens in Electopia!
...
OK nobody mention that time Yai almost got gassed to death. Or the time in the last game where that cyberarsonist nearly set Lan's mum on fire. Or uh... you know what, OK maybe Netopia is not so bad.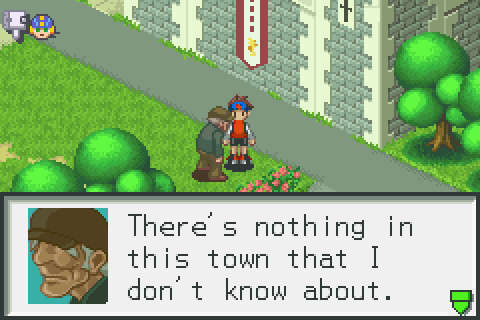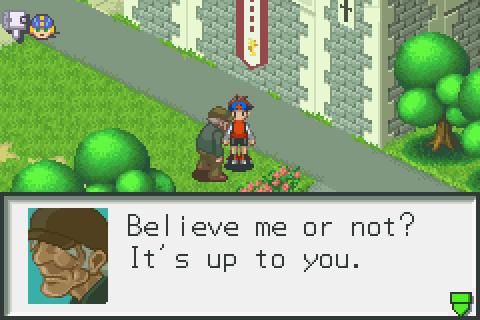 OK cool old dude, I would ask where my chips are at but I don't think I believe you.
...

my chips...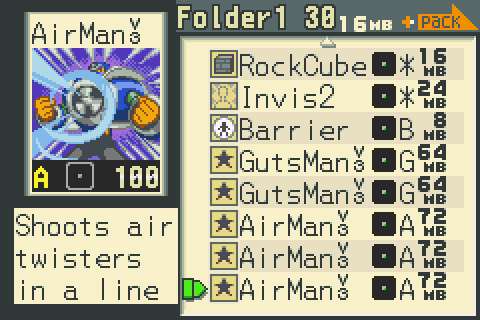 well... at least I've still got my folder that I really should be updating at some point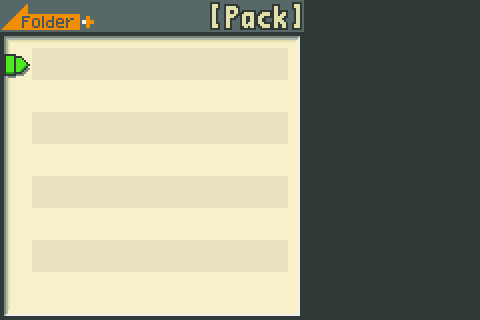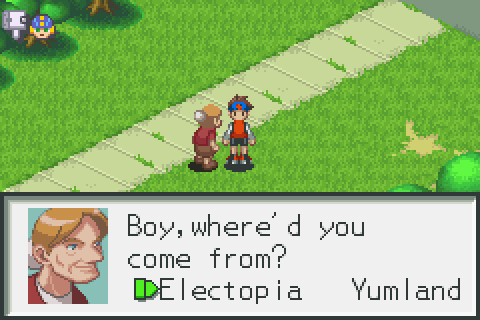 Yumland!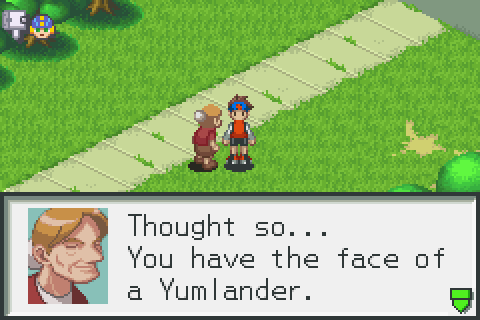 I mean no wait, Electopia. I am pretty bad at remembering the names of places in this game, sorry!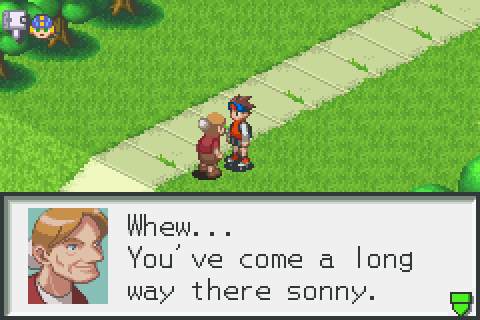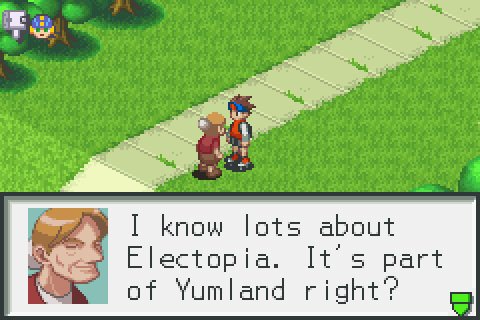 Shit, Capcom is crazy good at doing American stereotypes.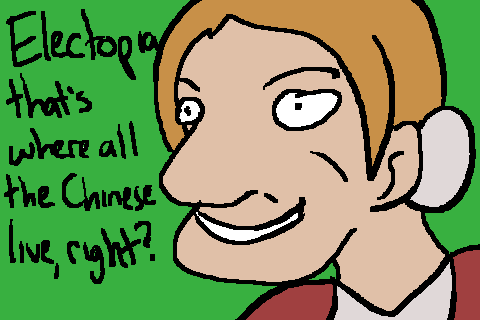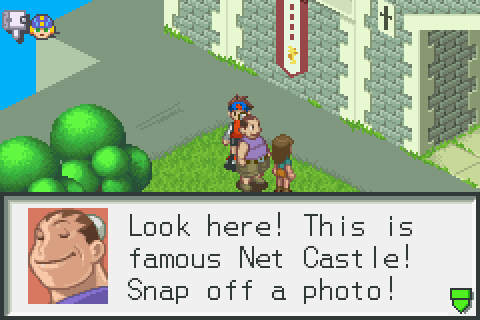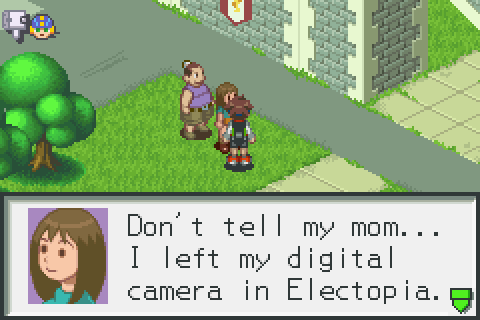 Should we check this out? Well... maybe looking at a really cool thing will cheer us up! And maybe seeing cool Netopian things will make me hate Netopia less.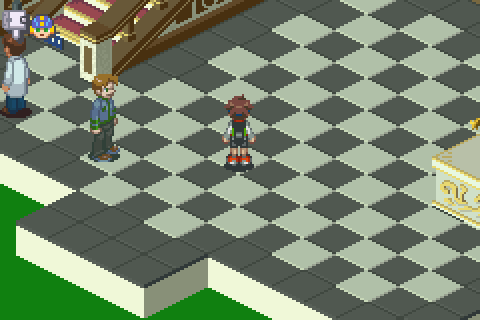 Yeah, pretty cool.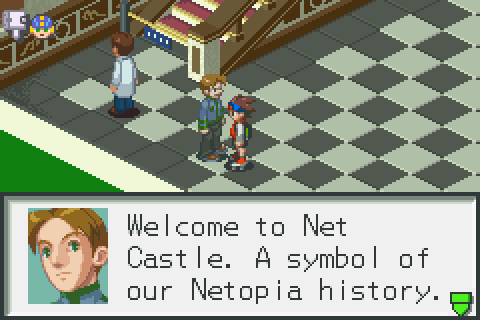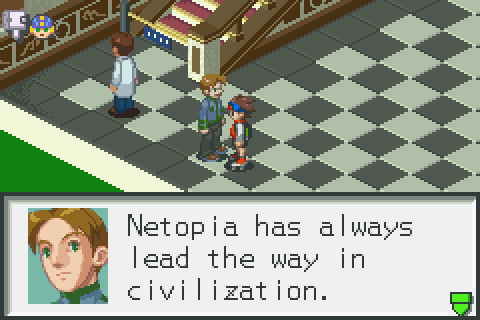 Not sure how to take that, considering this is America+Europe, that has some nasty imperialist overtones...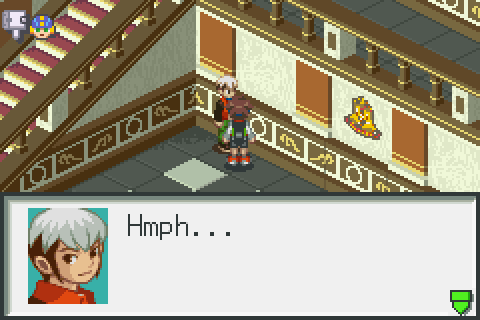 Our good buddy Chaud is here! But... I don't think it's a good idea to tell him we lost all our chips, he was kind of a massive jerk when we lost Mega.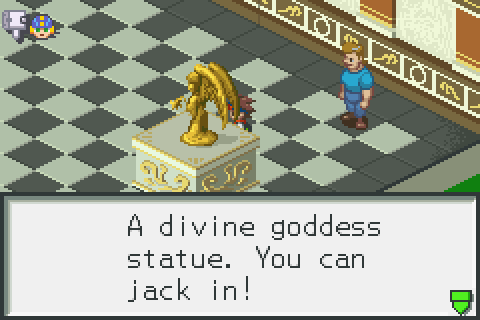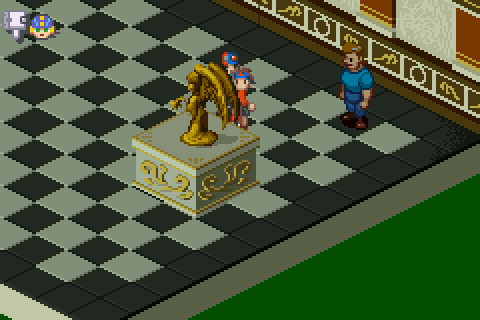 Hopefully there are Mr. Progs in here! Those little guys always make me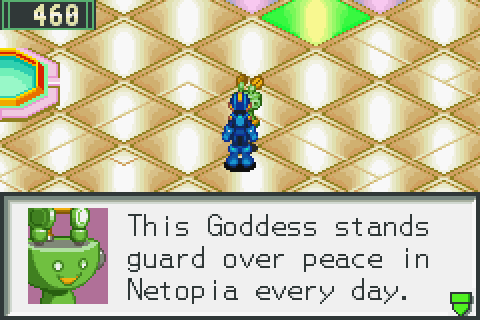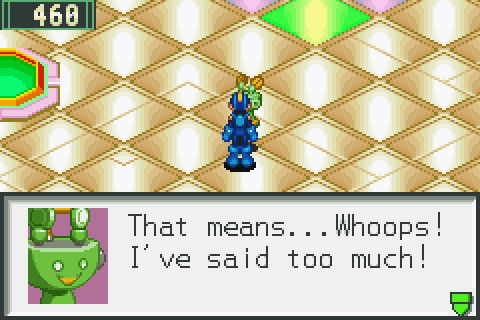 Man, it's just... I look at him, and I think, yeah, everything's gonna be all right.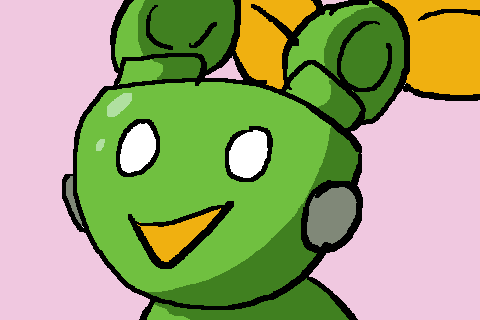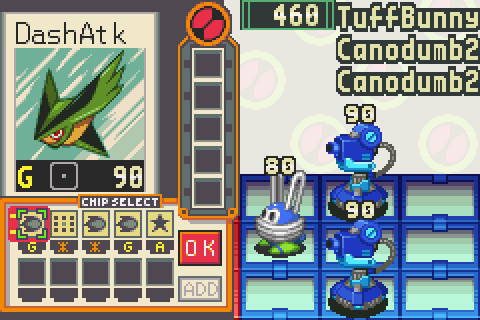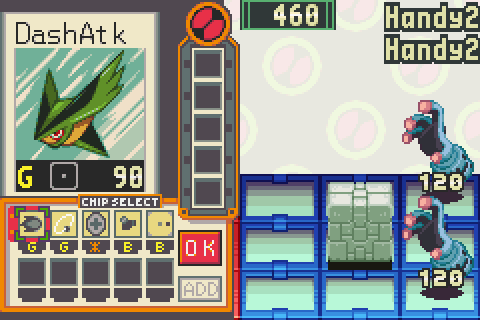 There were also some viruses in there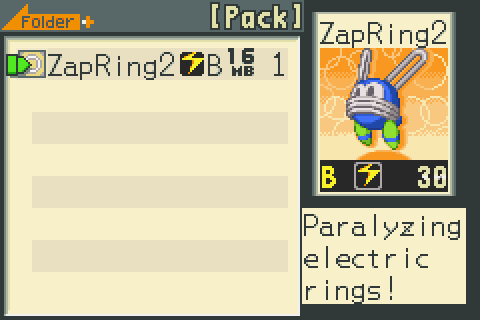 So... my pack is looking ever-so-slightly less empty.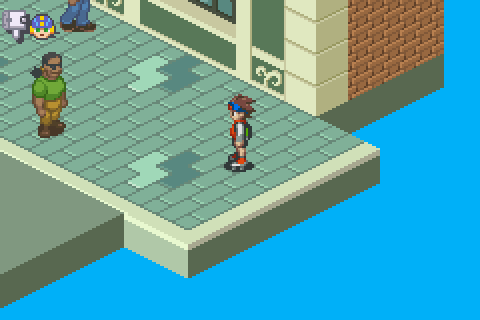 Guess I'd better head downtown and ...urgh, still bummed out about those chips.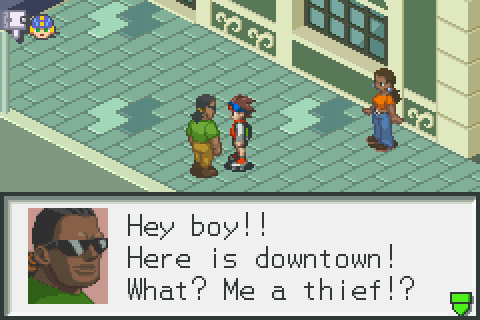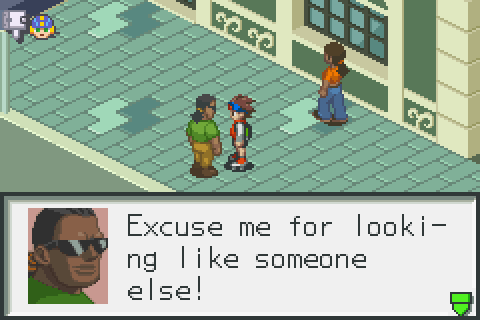 Man, what?! It's not my fault, all you Netopians look the same to me!
unlike almost every other set of NPCs that look alike in MMBN, this guy is actually recoloured, so they don't look the same you seeeee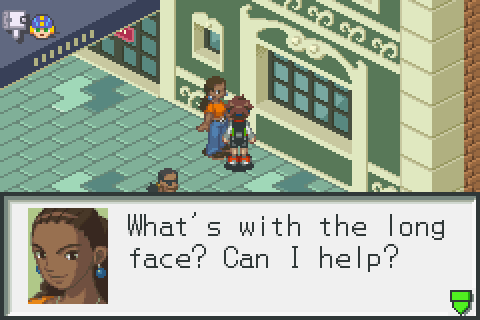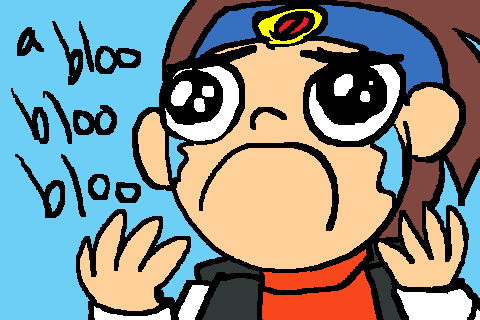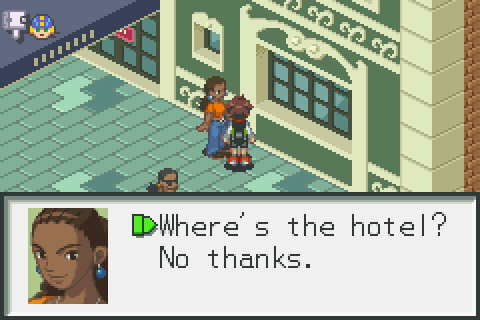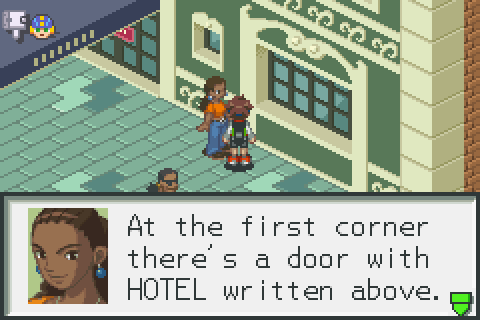 Oh... oh yeah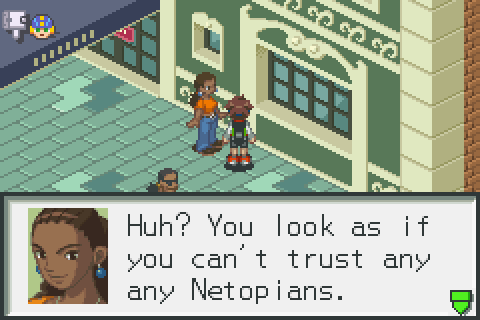 Yeah, well, have you MET any Netopians? You know what they're like!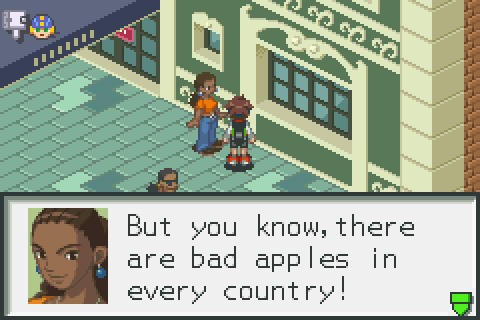 NO WAY. Electopia's great!
...Except I mean, I guess there was Dr. Wily, all of his schmucks from the first game, that guy who handled AirMan and ShadowMan's operator were maybe Electopian... I mean, if you forget all those guys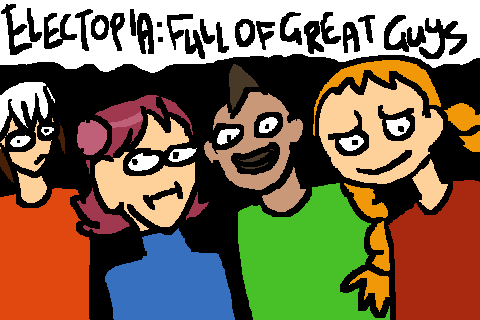 Hmmm.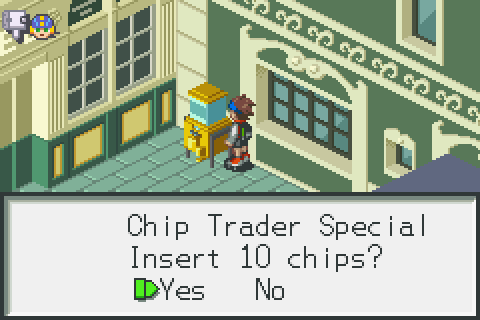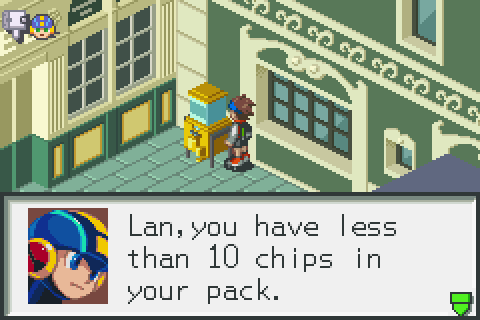 Oh for- MAN FUCK THIS, I MISS MY CHIPS, I CAN'T DEAL WITH THIS YOU GUYS I JUST CAN'T HANDLE THIS ANYMORE