Introduction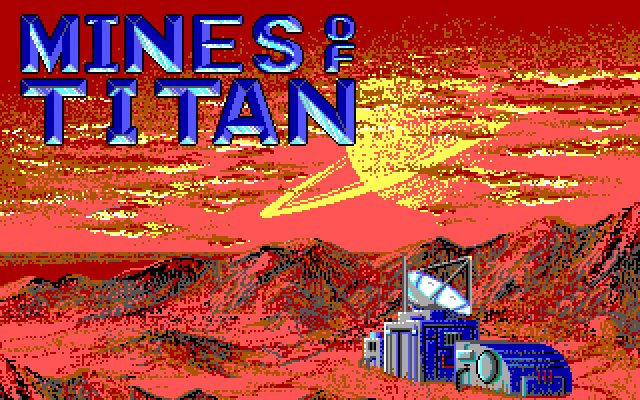 Mines of Titan
is an MSDOS/Apple II update of a Commodore 64 game called
Mars Saga
, though the game is virtually unchanged. As like many games of this era (1989!), it has copy protection that requires one to own the game's manual, thankfully we have the key information from it (statistics about various weapons in the game).
You play
Tom Jetland
, a freighter pilot who lost his ship to an accident and is now stranded on
Mars
Saturn's moon Titan, and must find a way to get off the planet.
This will be a first person narrative of Tom as he follows the events of the game's plot.
The thing about this game is that it's extremely tedious and as such I'll be cutting it down to the interesting parts.
Just a few examples of what I'll be cutting;
The extremely in-depth turn by turn, action by action top-down combat. I'll show at least a few of the more notable battles and hilarious bloodbaths but for the most part it's really boring

Navigating through cities, mines and the surface. Mostly due to number of random, pokemon style, battle encounters you have simply moving from point A to point B.

Grinding through Hunting for endless battles to increase the skills of the characters
If you want to play,
Abandonia has it
.
The Game Manual
Quick Reference Card
Will find my hard copy manual with complete map spoilers soon (the mines and caves are a total bitch.)
Table of Contents