Introduction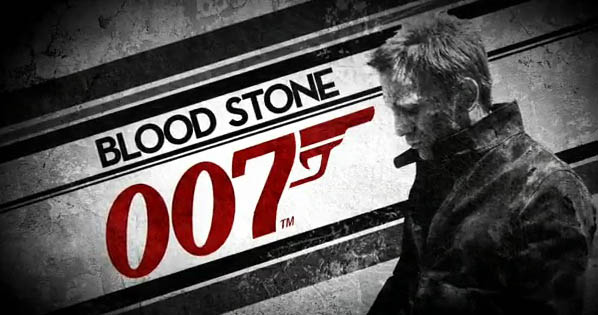 Wikipedia posted:
James Bond 007: Blood Stone is an action-adventure video game, developed by Bizarre Creations and published by Activision for the Microsoft Windows, Nintendo DS, PlayStation 3 and Xbox 360 platforms. It is the 24th game in the James Bond series although it is not a direct sequel to any game; it is the first game since Everything or Nothing to have an original story. The game was confirmed by Activision on July 16, 2010.[1] The game was released on November 2, 2010 in North America and released on November 5, 2010 in Europe.[2] Activision's GoldenEye 007 (2010) was released on the same day respectively in each region.[3] Blood Stone features the voices and likenesses of Daniel Craig, Judi Dench, and Joss Stone. James Bond 007: Blood Stone was the final game developed by Bizarre Creations before it closed its doors on February 18, 2011.

Blood Stone is the newest James Bond 007 (registered trademark) video game. It is literally unlike any Bond game I have ever played. The game that is the closest analogue, by mechanics and style, is Splinter Cell: Conviction; a good game, but not exactly what you'd think of when you think Bond. Still, this game is quite well done, and has a pretty good story,for James Bond, although the writing is a little misogynist (but again this is the famous Double O we're talking about). There's even talk of a possible sequel to this game being developed by Raven Software although this may be a game to be paired with the new Bond movie, Skyfall.
Will you be showing off secrets?
This game doesn't exactly have secrets but does have "Intel" strewn throughout the levels. I'll be collecting all of the intel and showing it off in game and also posting in the thread. Who knows, some of it may be important.
What about the multiplayer?
To be honest I never even touched this game's multiplayer and I don't plan to.
Bonus videos?
So I only have a plan for one bonus video, but I'm open to taking requests so if you think of something let me know.
Are there any other James Bond 007 LPs?
Why yes there are. Look no further...
007: The World Is Not Enough by FrenzyTheKillbot
- An informative video LP of the N64 game many people missed thanks to the glorious Perfect Dark.
007: Quantum of Solace by FrenzyTheKillbot
- An informative video LP of the fairly recent game released alongside the movie by the same name.
GoldenEye Wii by Maple Leaf
- A video LP of the remake of GoldenEye for the Wii, which is actually set to be released for the Xbox 360 and PS3 under the name GoldenEye Reloaded.
GoldenEye by Tipping40s
- A fucking crazy LP of the awesome and nostalgic GoldenEye involving drinking games and challenges. Can also be found
on their website
if you don't have archives.
007: Agent Under Fire by ThornBrain
- A video LP showing off the game Agent Under Fire. A game in the same vein as GoldenEye and The World Is Not Enough except not based on a movie.
007: Nightfire by Rising Grandpa - Currently on hold although may come back in the future. Keep an eye out for it.