Introduction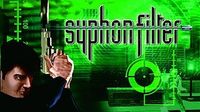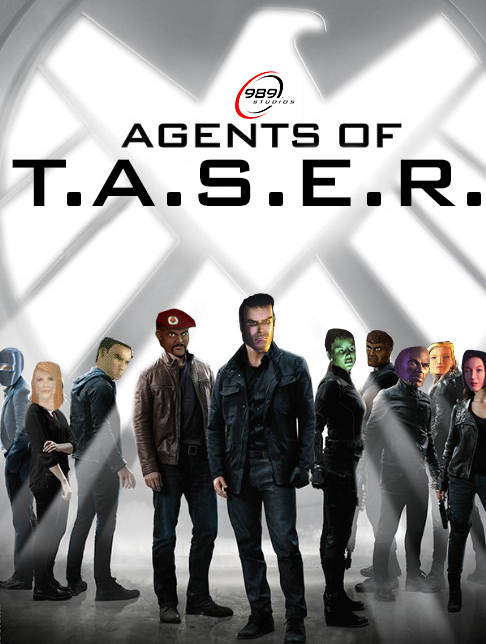 Thanks, nine-gear crow!
I'm ready to start another LP and with a little help I think this one will prove as entertaining as RE6.
Spoiler: it is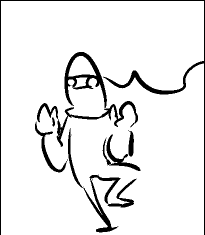 Thanks rumrusher!
What is Syphon Filter?
Syphon Filter
is a game that I started at the second in the series, then I played the third. I once had a PSX demo disk that contained what is considered one of the coolest sequences in the series on it and I was hooked immediately. Sometime later, I got the full game, and it, I think, is what fostered and encouraged my instinctive urge to screw around in games today.
The Syphon Filter series is considered a stealth-action hybrid and one of the first "super-spy" games. You will run 'n gun, take cover and sneak through terrorist bases and friendly airfields as you seek to uncover the truth behind the "Syphon Filter" virus conspiracy. It is a very durable design and while clunky at times, it features full voice acting, excellent music (I can't ever start the game without hearing the main menu theme play out), and open ended levels filled with dudes to shoot, not to mention secret goals for many of the levels (starting from the second game) adding to the replayability.
The voice acting is also amazing for the time, and it improves with each game in the trilogy. To sum up the trilogy (before the PSP/PS2 games), you basically have a mix between Die Hard and James Bond. Imagine every mainstream 90s action flick rolled into one, and you have the setting and themes for this game to a T. Gabriel Logan is a badass agent, stoic with heart. Joined by fellow "Agency" member Lian Xing, he will travel the globe to combat the terrorist Erich Rhoemer who threatens the world with this dangerous virus.
These games are fun as hell, full of love, and I will very much enjoy bringing them to an audience. I can't think of a better duo to have along for the ride than
Coolguye
and
TheLastRoboKy
.
They're doing an LP of Dishonored here!
GUEST STARRING:
The JAIDS
JADE STAR!
(Starting from SF3)
My goals
I'm going to get all of the bonuses in each level (starting from Syphon Filter 2). They don't do anything except open up new maps for a two-player mode where you and a friend try to kill each other in a very confined split-screen (this is different in the 3rd game) but some of them are fun to shoot for. I will be making use of save-states to accomplish a few because
holy shit
some of them get brutal and to fail some means a complete level restart, but I feel they deserve to be shown so that the love and care put into these games by the devs can be better appreciated.
I will also be playing on Hard Mode, because I have never done so before and I know well enough how normal goes (it's impossible to die in combat for one!) so I'm hoping this will lead to humorous experiences. In this game it is not hard to die, and, while rare, you can fail or die for no real reason or the game just wants you to, but that's fine and often funny. Hope it happens.

Don't spoil the story!
Alright, let's do it!
OP Material
--
Click on a picture to see more details
~Contributions
~Update List
-Update 01: Washington D.C. Under Attack!
-Update 02: The Trail at Pharcom
-Update 03: The Kazakhstan Infiltration
-Update 04: The Passion of the Taser
-Update 05: Clash of Gods
-Update 06: Race in Colorado
-Update 07: A Losing Hand
-Update 08: Russian Around Moscow
-Update 09: Prisons and Voids
-Update 10: SYPHON...FILTER!?
-Update 11: One Man Army
-Update 12: HORRIBLE
-Update 13: Everyone Lies (and DIES)
-Update 14: Nigel Cummings
-Update 15: That was definitely an experience
-Update 16: TheLastRoboKy
-Update 17: A Need for Badasses
-Update 18: All The Things
-Update 19: That's Right

-Update 20: THE TORGUE ZONE, BABY
-Update 21: The Grace of a Gazelle
-Update 22: Nigel Cummings, Part 2: In Memoriam
-Update 23: Casual Application of War Crimes
-Update 24: DAMN IT
-Update 25:

-Update 26: "Why do you even bother bringing us at this point?"
-Update 27: Nigel Cummings' Comeuppance
-Update 28: Reflection
-Update 29: Logan's War Crimes
-Update 30: Logan's Tomfoolery
-Update 31: Logan's Dance
-Update 32: Logan's Frown
-Update 33: Logan's Confusion
-Update 34: Logan's Ascendance
~Video Index
X_countryguy
-
Syphon Filter 2 Game Commercial
First Trilogy
-Syphon Filter 1 INTRODUCTION
|(2:39)
-Episode 1-1 - DC Metropolitan Area
|(37:05)
-Episode 1-2 - DC Park Area
|(22:29)
-Episode 2 - Pharcom Exposition Center
|(26:48)
-Episode 3 - Rhoemer's Missile Base
|(31:51)
-Episode 4 - Rhoemer's Stronghold
|(54:45)
-Episode 5 - Abandoned Warehouse District
|(29:36)
-Episode 6 - Missile Silo
|(32:01)
-Syphon Filter 2 INTRODUCTION
|(5:23)
-Episode 7 - Colorado 1
|(45:46)
-Episode 8 - Colorado 2
|(47:17)
-Episode 9 - Return to the Expo Center
|(40:40)
-Episode 10-1 - Moscow
|(27:53)
-Episode 10-2 - Disc 1 Game Breakings
|(11:10)
-Episode 11 - Aljir Prison
|(36:27)
-Episode 12 - Agency Bio-Lab
|(37:00)
-Syphon Filter Bonus 2 - I DO
|(0:19)
-Episode 13 - New York Streets
|(50:54)
-Syphon Filter 3 INTRODUCTION
|(2:33)
-Episode 14 - Tokyo; Gabe's First Testimony
|(40:27)
-Episode 15 - Mujari's Testimony
|(21:43)
-Episode 16 - Lian's First Testimony; S.S Lorelei
|(32:16)
-Episode 17 - Lian's Second Testimony; Nigel Cummings
|(38:22)
-Episode 18 - Gabe's Second Testimony
|(25:54)
-Episode 19 - Australia
|(28:30)
-Episode 20 - Coolguye Ridge
|(47:35)
-Episode 21 - D.C Senate Building
|(26:54)
Second Trilogy
-Syphon Filter Omega Strain INTRODUCTION
|(2:54)
-Syphon Filter Omega Strain Episode 1-1 - Carthage, Michigan
|(45:07)
-Syphon Filter Omega Strain Episode 1-2 - Carthage Aftermath
|(9:01)
-Syphon Filter Omega Strain Episode 1-3 - Carthage Codec Calls
|(6:03)
-Syphon Filter Omega Strain Episode 2-1 - Italy
-Syphon Filter Omega Strain Episode 2-2 - Belarus
-Syphon Filter Omega Strain Episode 2-3 - Italy & Belarus Codec Calls
-Syphon Filter Omega Strain Episode 3-1 - Kyrgyzstan
-Syphon Filter Omega Strain Episode 3-2 - Yemen
-Syphon Filter Omega Strain Episode 3-3 - Codec Calls (Kyrgyzstan, Yemen)
-Syphon Filter Omega Strain Episode 4-1 - Chechnya
-Syphon Filter Omega Strain Episode 4-2 - Minsk, North Atlantic
-Syphon Filter Omega Strain Episode 4-3 - Codec Calls (Chechnya, Minsk, North Atlantic)
-Syphon Filter Omega Strain Episode 4-BONUS - Acrobatic Marvel
-Syphon Filter Omega Strain Episode 5-1 - Japan, Myanmar
-Syphon Filter Omega Strain Episode 5-2 - Codec Calls (Japan, Myanmar)
-Syphon Filter Omega Strain Episode 6-1 - Zurich, Montenegro
-Syphon Filter Omega Strain Episode 6-2 - Ukraine
-Syphon Filter Omega Strain Episode 6-3 - After-Action Report
-Syphon Filter Omega Strain Episode 6-4 - Codec Calls (Zurich, Montenegro, Ukraine)
-Syphon Filter Omega Strain - Elsa's Final Deposition
-Syphon Filter Dark Mirror Episode 1 - Alaska 1
-Syphon Filter Dark Mirror Episode 2 - Alaska 2
-Syphon Filter Dark Mirror Episode 3 - Peru
-Syphon FIlter Dark Mirror Episode 4 - Bosnia
-Syphon Filter Dark Mirror Episode 5 - Russia
-Syphon Filter Dark Mirror Episode BONUS - Thailand
-Syphon Filter Dark Mirror Episode 6 - Germany, Finland
-Syphon Filter Logan's Shadow Episode 1 - Indian Ocean 1
-Syphon Filter Logan's Shadow - Logan's Uncut Warcrimes
-Syphon Filter Logan's Shadow Episode 2 - Indian Ocean 2
-Syphon Filter Logan's Shadow Episode 3 - Azerbaijan
-Syphon Filter Logan's Shadow Episode 4 - Georgia
-Syphon Filter Logan's Shadow Episode 5 - Syria
-Syphon Filter Logan's Shadow Episode 6 - Bitar's Stronghold
Syphon Filter LP Credits
~Dossiers (SF1)









~Dossiers (SF2)











~Dossiers (SF3)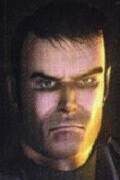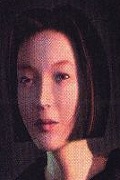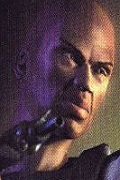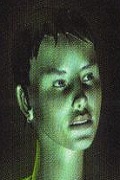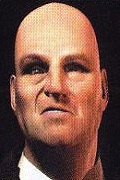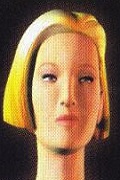 ~Equipment Database (SF1)

















~Equipment Database (SF2)

























~Equipment Database (SF3)