Introduction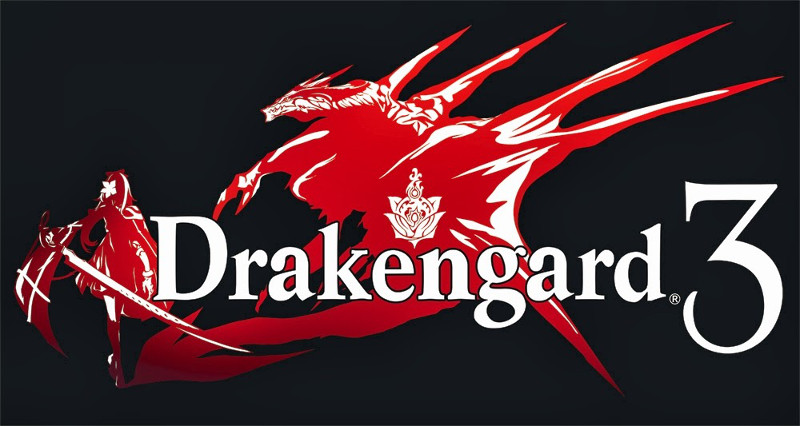 "Umm... Zero."
"What now?"
"Can I go find a bush? I need to pee."

I cannot help feel I somehow brought this upon myself... Welcome to Drakengard! 3! The fourth game in the Drakengard/NIER series and prequel to the whole lot. Confused yet? Well, if you're here you are probably familiar with the franchise. But if not, I've got some you covered with
shameless self promotion
some handy links!
Drakengard!
NIER
Drakengard! 2!
All that said, this is a prequel and while I'll be making frequent references to its predecessor, you'll be able to follow along with this trainwreck's plot fairly easily with no prior experience. Do be warned I will spoil the shit out of previous games in the series since this is part four of a series I've been literally covering for half a decade.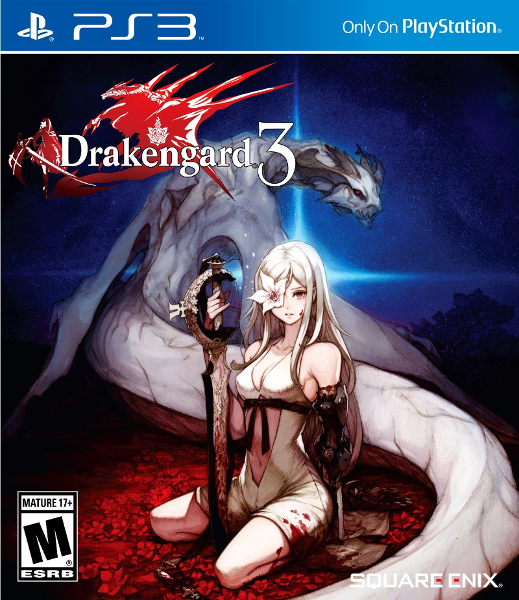 Despite the closure of our friends at Cavia not long after the release of NIER, not even the underworld of unemployment could keep Sith Lord Taro Yoko down. Via arcane arts spoke of in hushed tones as well as Square-Enix being bad with money, Drakengard 3 was developed by Access Games with Taro Yoko once more directing. It saw a release in the west on May 20th of 2014. Access Games may be a developer name familiar to some. Isn't that right, Zach? Yes. The fine folks that made Deadly Premonition developed Drakengard 3. And much like Deadly Premonition, it looks and runs like hot steaming garbage. Drakengard 3 is not a good video game. If I post any gameplay videos and it looks like a chugging slideshow, don't panic! That's just how the game runs.
Before we get started, a couple things about Drakengard 3. First up, this game is less than a year old.

USE SPOILER TAGS FOR SPOILERY MATERIAL AHEAD OF THE LP

This includes any supplementary materials from outside the game. I've got like a gig folder of extra junk. I'll get to it, calm yourself pal!
Secondly: Drakengard 3 gets pretty vulgar with its banter and likes to talk about sex and assorted lewd conversational talking points. Like a lot. A LOT. So with that in mind: DON'T GET CREEPY! Like I made a banner and everything. You don't even have to read this paragraph!

See! Boom. Simple stuff. With that said, let's begin...

Links directly to updates go here! Click 'em and read! I dunno.

Episode I: In Which There is Somehow a Drakengard 3
Episode II: In Which We Have a Family Reunion
Episode III: In Which An Enemy is Disarmed

Episode IV: In Which Times Have Changed
Episode V: In Which We Take a Trip to the Beach
Extra Episode: In Which I Took Way Too Fucking Long Making a Write-up for DLC Costumes
Episode VI: In Which You Sank My Battleship
Episode VII: In Which Five is Crabby
Five's Story: My Favorite Things
Episode VIII: In Which Material May Not Be Appropriate For All Ages
Dito's Story: This Ugly World
Accord's Requests I: The Land of Seas

Episode IX: In Which We Ask if Love Can Bloom on the Battlefield
Episode X: In Which There are Architectural Failures
Episode XI: In Which Flying Seems OP. Please Nerf
Episode XII: In Which the Party Comes to a Grave Conclusion
Episode XII-2: In Which This Winter Seriously Needs to End Already. Goddammit!
Episode XIII: In Which It's About Effort in Level Design
Episode XIV: In Which the Gang Gets Racist
Episode XV: In Which They Really Stretch the Definition of "Daemon"
Four's Story: Family Portrait
Episode XVI: In Which the Chase Finally Ends
Decadus' Story: Everything is for You

Episode XVII: In Which We Set Sail
Episode XVIII: In Which Zero is Very Upset About Recent Events
Episode XIX: In Which Fairies Are STILL Assholes
Episode XX: In Which a New Challenger Appears
Octa's Story: The Joy Of...
Episode XXI: In Which You Must Answer Me These Questions, Says Three
Episode XXII: In Which Draw Distance is the Enemy
Three's Story: My Dear, Sweet Little Dolls
Episode XXIII: In Which We Don't Need Scissors, But Do Need to Kill More Than 61!
Episode XXIII-2: In Which Our Troubles Rocket Away

Episode XXIV: In Which Life in the Sands STILL Friggin' Sucks!
Cent's Story: The Jewel within My Palm
Episode XXV: In Which There is Blood on the Sand
Episode XVI: In Which You Must Stay in the Shade to Regain Your Strength!
Two's Story: Today's Meal
Episode XXVII: In Which We Learn the Dangers of Karaoke
Episode XXVII-2: In Which Red Beats Blue

One's Story: Visitors
Bonus Episode: Where in the World is MY GODDAMN DRAGON and Mikhail DLC
Episode XXVIII: In Which We Begin the Siege of Notspain! Again!
Episode XXIX: In Which This Place Looks Kinda Familiar...
Episode XXX: In Which We All Return
Episode XXXI: In Which the Imperial Intoner Army is Disbanded
Episode XXXII: In Which We Wish for a Better End
Episode XXXIII: In Which A Branch Ends
Mikhail's Story: Our Mistake

Episode XXXIV: This is a Story About the Ramifications of Human Cloning
Episode XXXV: This is a Story About Crushing Rebel Scum... For Peace!
Episode XXXVI: This is a Story About a Sassy Dragon
Episode XXXVII: This is a Story About Doppelganger on Doppelganger Violence
Memories of the Intoners: One
One's Story: Mirror Mirror

Episode XXXVIII: In Which Things Have Changed...
Episode XXXIX: In Which This Forest Seems Off...
Episode XL: In Which There is Surprising Competency
Episode XLI: In Which I Actually Miss the Faeries
Episode XLII: In Which We Find Out Where Three Has Been Misappropriating State Funding
Episode XLIII: In Which Allegiances Are Murky
Episode XLIV: In Which Love Conquers All
Episode XLV: In Which a New Path Begins

Episode XLVI: This is a Story About Young Love and Monster Murder
Episode XLVII: This is the Story of Love Conquering All Rebel Scum
Episode XLVIII: This is a Story About Protecting Those That You Love
Episode XLIX: This is a Story About a Love's Breaking Point
Memories of the Intoners: Two

Episode L: This is a Story About Odd Ogre Operations
Episode LI: This is a Story About Imperfections
Episode LII: This is a Story About Being Hounded by Annoyances
Episode LIII: This is a Story About Gigante Lapses in Ethics
Memories of the Intoners: Three

Episode LIV: In Which I Swear You Kids Better Stop Messing With the Thermostat!
Episode LV: In Which We Disband an Intoner Fan Club
Episode LVI: In Which We Are Asked to Like and Subscribe to Lady Two's Channel
Episode LVII: In Which There is a Volatile Reunion
Episode LVIII: In Which We Raid One's Underground Lair
Episode LIX: In Which We Attend the Rock Opera
Episode LX: In Which Another Timeline Closes
Extra Episode: NOW LOADING...

Episode LXI: This is a Story About a Passive-Aggressive Campaign of Justice
Episode LXII: This is a Story About Purging Dissent Militants and Burying War Crimes for Noble Ends
Episode LXIII: This is a Story About the Spoils of War
Episode LXIV: This is a Story About Zero Tolerance Justice
Memories of the Intoners: Four

Episode LXV: This is a Story About the Hunt for Legendary Meat
Episode LXVI: This is a Story About the Quest for a Famous Fungus
Episode LXVII: This is a Story About the Search for Sunken Treasure
Episode LXVIII: This is a Story About a Getting a BJ Crab
Memories of the Intoners: Five

Episode LXIX: In Which We Find Something Written in the Margins
Episode LXX: In Which We Find Some Old Author's Notes About an Ill-Conceived Aborted Subplot
Episode LXXI: In Which We Jammed Some Deleted Scenes Into the Unrated Home Video Release
Accord's Story: Weapon Stories

Episode LXXII: In Which We Try the Murder Road Trip Thing One Last Time...
Episode LXXIII: In Which... Wait Didn't We Already Do This Thing...?
Episode LXXIV: In Which Simon Says... RIP YOUR GUTS OUT!
Episode LXXV: In Which We Introduce the Gang to our Weird Nerd Friend
Episode LXXVI: In Which We Water the Plants With a Bit of the Old Ultraviolence
Episode LXXVII: In Which the Warranty Has Been Voided
Episode LXXVIII: In Which We Hear a Dirge of Intoners
Episode LXXIX: In Which the Disciples Are Given Their Quarterly Performance Evaluation
Episode LXXX: In Which We Sing of the World's End...
Episode LXXX-2: In Which Size Does Matter
Episode LXXXI: In Which We Feel A-Okay
Episode LXXXII: In Which We Finally Get Zero's Backstory
Zero's Story: A Rain to End and a Flower to Begin

Episode LXXXIII: This is a Story About Trolling For an Alliance
Episode LXXXIV: This is a Story About Flowers, Dragons, Destiny, and Cubes... But Mostly Cubes
Episode LXXXV: This is a Story About Enduring Repetition Testing Might
Episode LXXXVI: This is a Story About Competitive Partnership Negotiations
Michael's Story: The Gone-Away

Episode LXXXVII: In Which We Add a Final Few Entries to the Extinct Species List
Episode LXXXVIII: In Which There is One Final Battle
Episode LXXXIX: In Which We Must Listen to a Final Song
Episode XC: In Which There is Still Somehow a Drakengard 3
Memories of the Intoners: Zero

Cool stuff fine folks in the thread have made.

!!!!! SPOILER ZONE !!!!!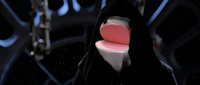 Kaboom Dragoon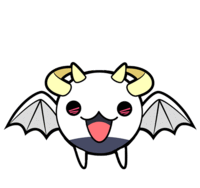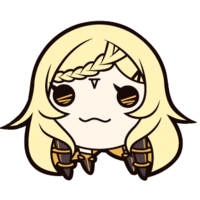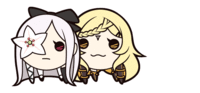 Post Processing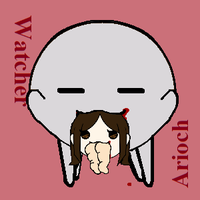 Shiny777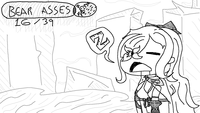 CJacobs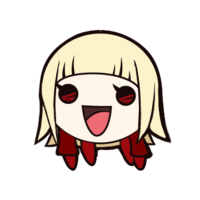 Post Processing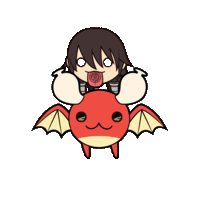 Shiny777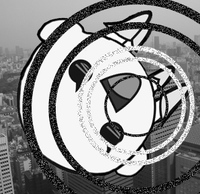 Picayune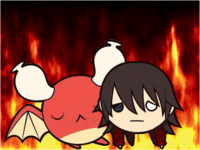 Post Processing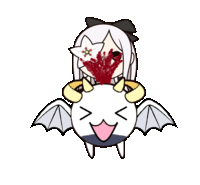 Shiny777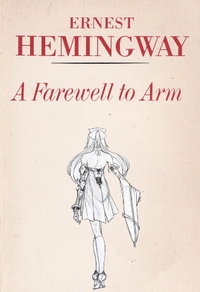 Obnoxipus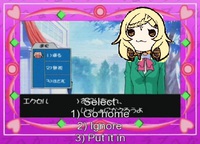 Kaboom Dragoon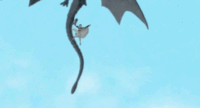 Internet Kraken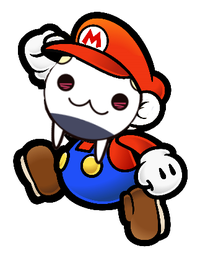 BattleCattle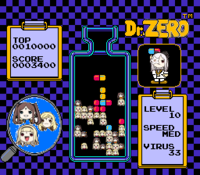 FeyerbrandX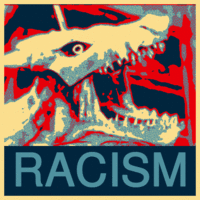 Nohman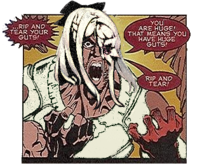 Internet Kraken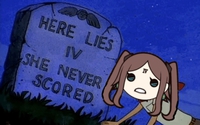 Danaru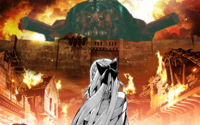 Bad Seafood
Bad Seafood posted:
Now this is a story all about how
My world got flipped, turned upside down
Let me take a minute, it won't be too hard
I'll tell how I became the number one hit man in Midgard

In East Caerleon, born and raised
Guardin' the goddess was how I spent most of my days
Waltzin' round, killin', stabbing for fun
All the fools who came rushin' in to sack the kingdom
When a couple of guys who weren't thinkin' too good
Tied up a red dragon in my neighborhood
I got in one little fight and took a slash to my back
And said "Hate me if you will but we must have a pact"

I reached into my chest and when my hand came out
There was a glowing little orb with all my anger and doubt
If anything I could tell this act was insane
So I yelled "DRAKENGARD," and I turned off my brain

Our
Orbs
Touched and then―
...
......
(DRAKENGARD)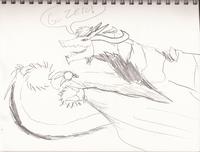 bluerocker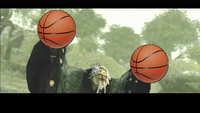 W.T. Fits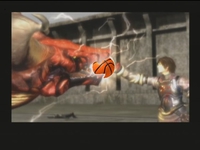 BattleCattle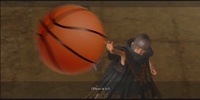 BattleCattle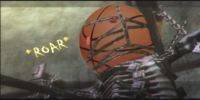 FeyerbrandX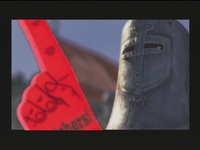 BattleCattle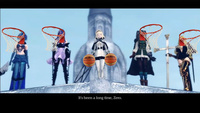 Medrex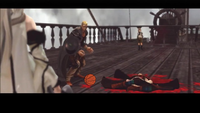 W.T. Fits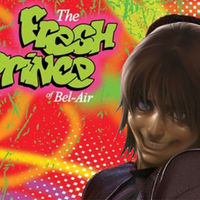 MUSIC LINK: Fresh Prince of Not-Spain
Nyagato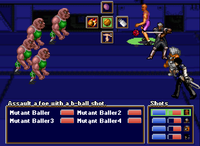 Danaru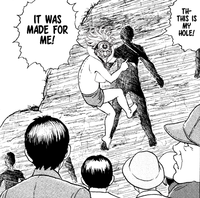 Epee Em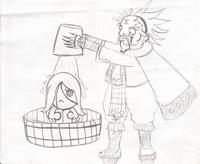 Blue Nation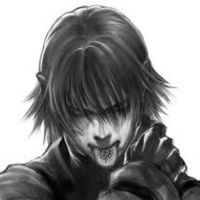 MUSIC LINK: Prince of Drakengard
ProjectTrinity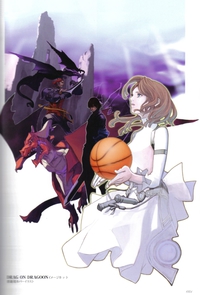 BattleCattle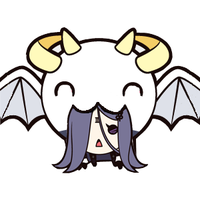 DialTheDude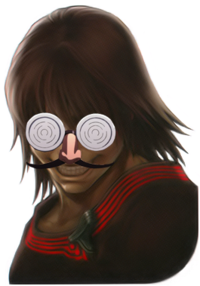 DialTheDude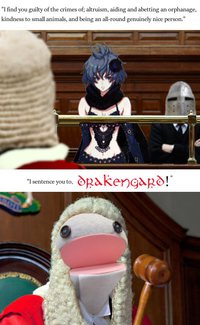 Pesky Splinter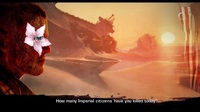 Sejs Cube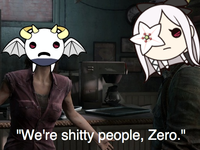 Augus

Aristide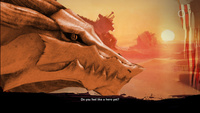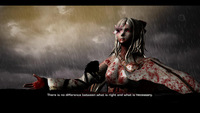 Nohman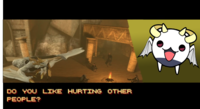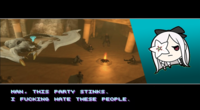 Emperordaein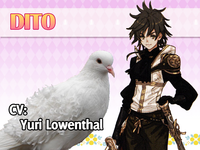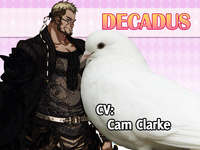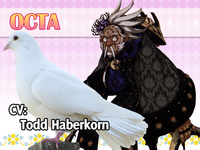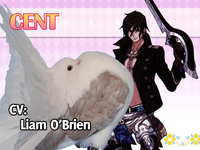 ChorpSaway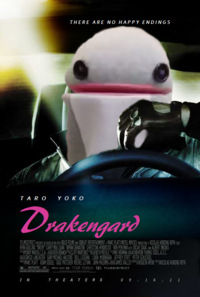 Bad Seafood

Chokes McGee Battle Pigeon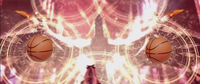 Captain Bravo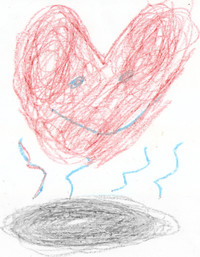 My dork kid.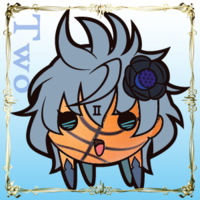 Captain Bravo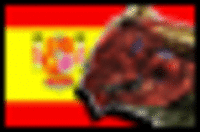 Aristide

ajkalan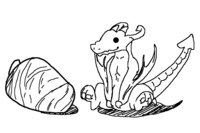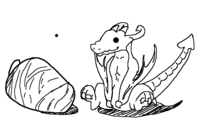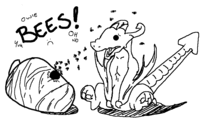 Elkyrie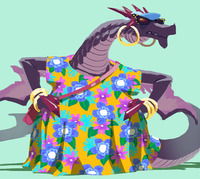 silentbrains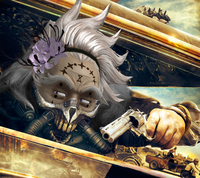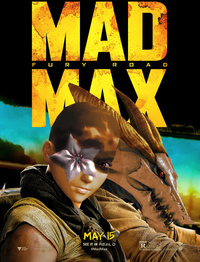 Nohman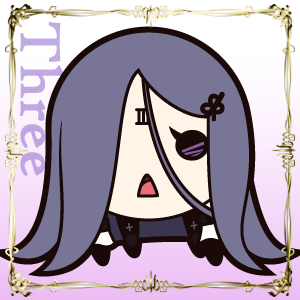 Video: Willyguard by SystemLogoff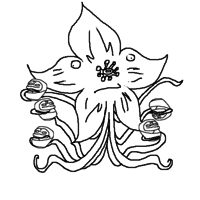 Elkyrie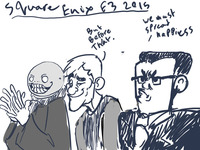 Postal Parcel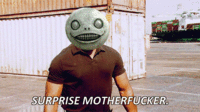 Me, because NIER 2 WHAAAAT?!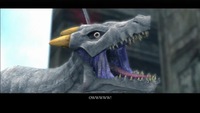 Video: My Nier 2 reaction.
Pesky Splinter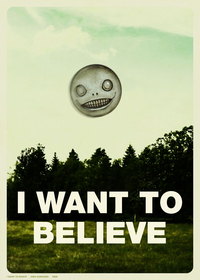 Kaelan Zero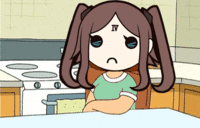 Space Cadet Omoly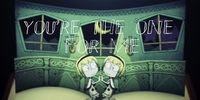 Bad Seafood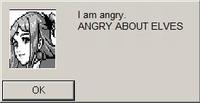 HGH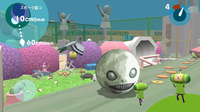 Pata Pata Pata Pon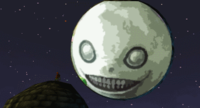 Chokes McGee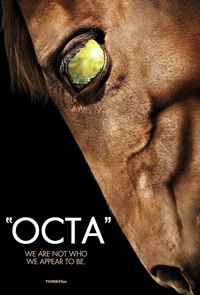 Tomero_the_Great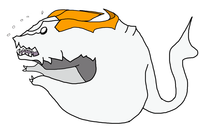 ThatPirateguy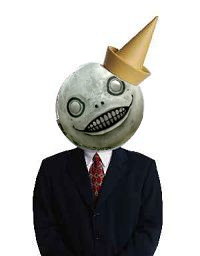 FeyerbrandX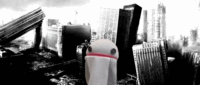 Pesky Splinter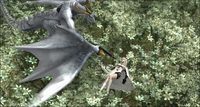 Nohman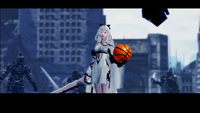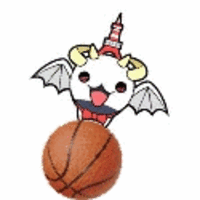 BattleCattle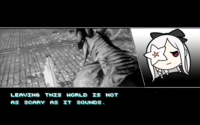 Emperordaein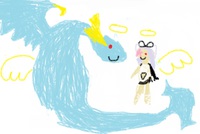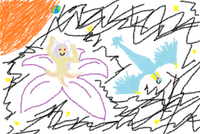 dancingbears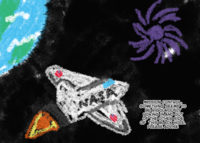 Aurain

!!!!! SPOILER ZONE !!!!!